Get connected with our daily update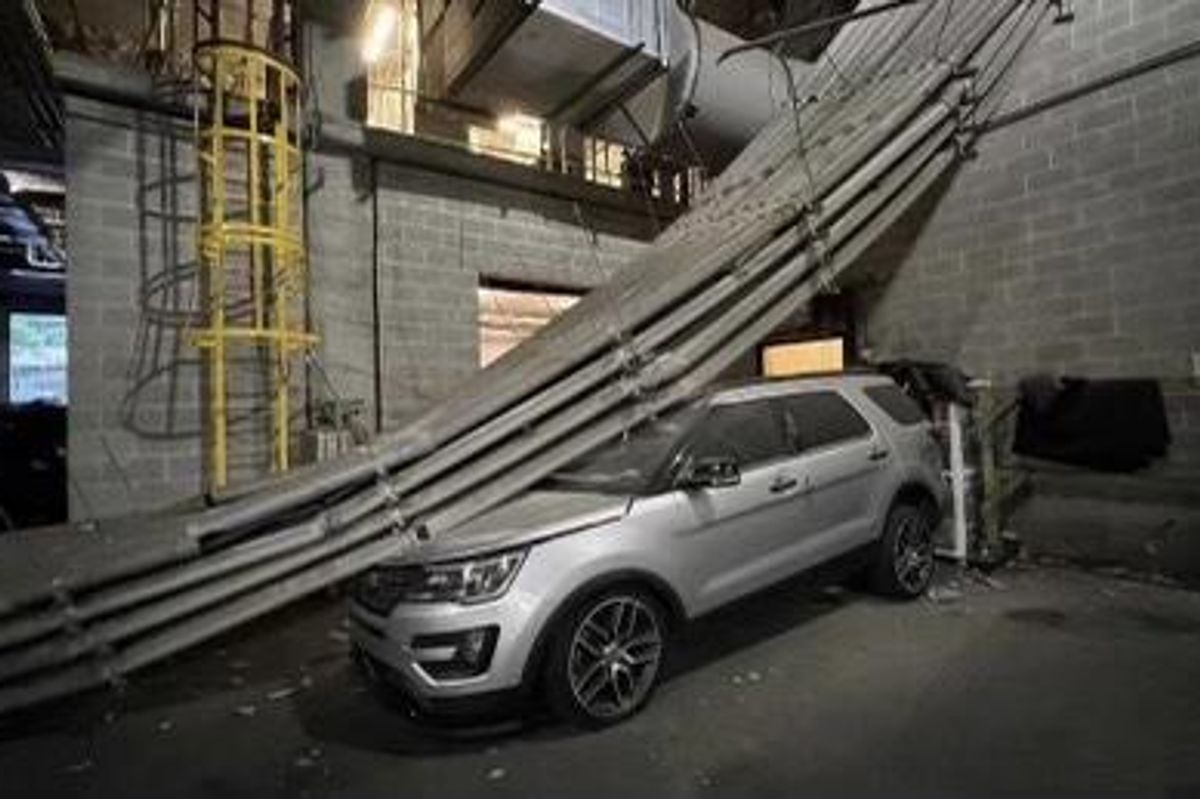 A fallen conduit at The Northshore apartment complex, 110 San Antonio St., has displaced residents in 439 apartments for the past two weeks.
According to residents who spoke with Austonia, the power lines fell around 6 p.m. on April 28, cutting off power to most units in the building. However, many residents have still been living in their powerless units.
The complex told residents repairs would be finished on Wednesday, after postponing a few times leading up to that, but announced Tuesday that it can't guarantee that power will be restored by the end of the week. Residents in studio apartments are paying at least $2,000 per month, while two bedroom residents are charged upwards of $5,000 per month to live there.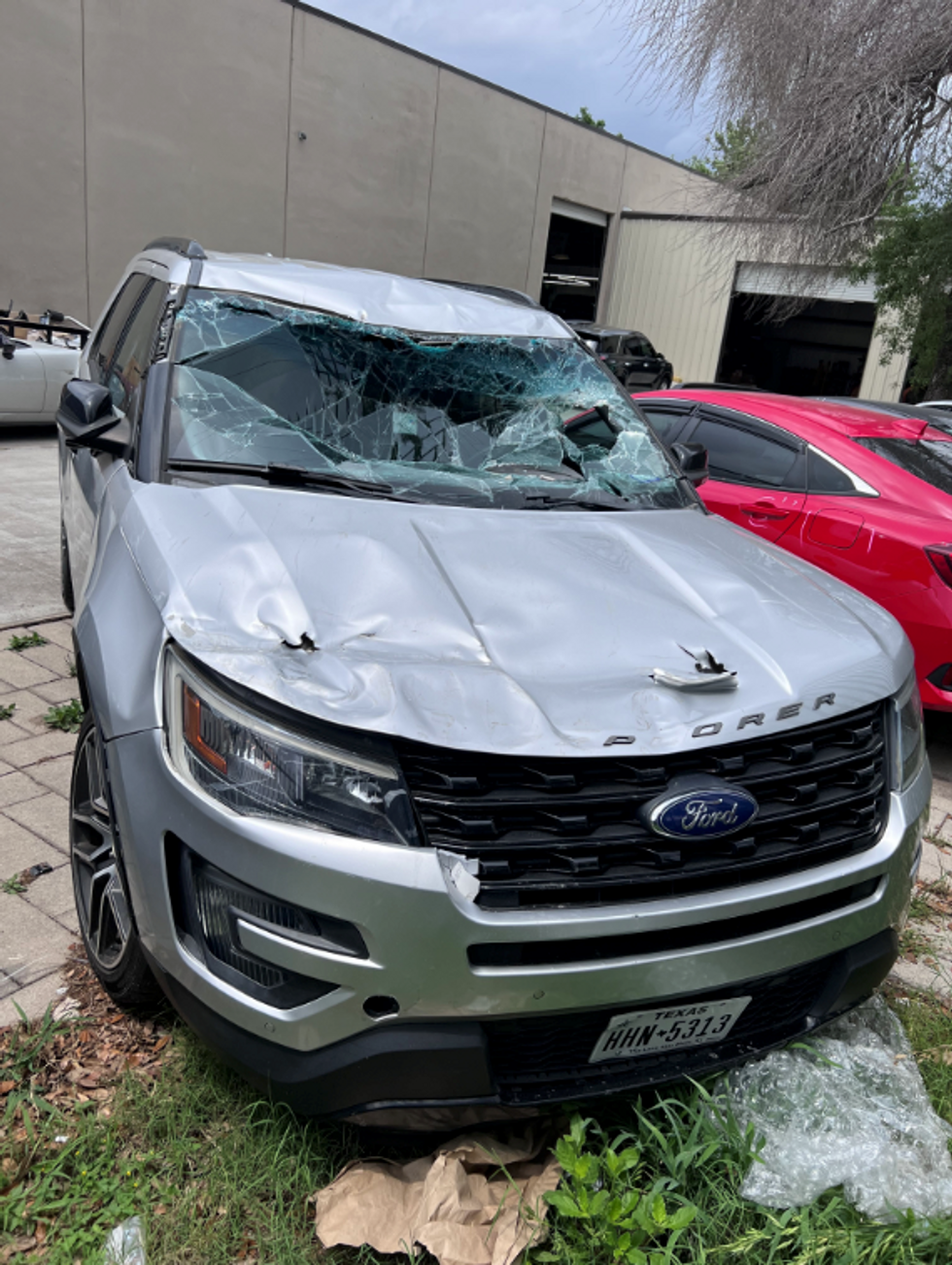 (P.J. Rabice)
P.J. Rabice, who was dining at ATX Cocina with his wife during the incident, was one of the first to find out about the damage. Rabice said they gave his 2016 Ford Explorer to the valet and had just sat down when a loud noise followed by a sudden dust storm rushed through.

A few minutes later, a manager came to tell Rabice the conduit had blocked the garage and shortly found out it fell on his vehicle.
The complex was unable to get his vehicle out of the fallen rubble until Wednesday, May 4. Though he hasn't heard back from insurance companies yet, Rabice expects the car to be a total loss.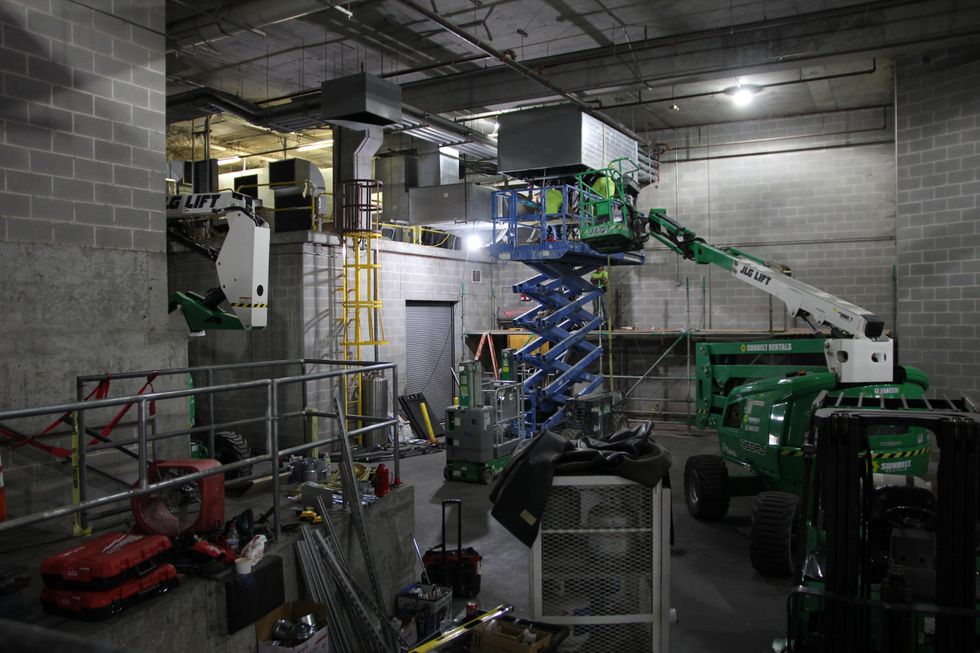 Rabice said the situation "kind of sucks but you move on." For eighth floor resident Chris, who declined to use his last name to protect his privacy, the two-week debacle is starting to wear on his "high spirits."
"The lack of expectation management, the just long duration of this ordeal—it's starting to become tiresome," Chris said. At this point… other accommodations are kind of something I'm thinking about more seriously now."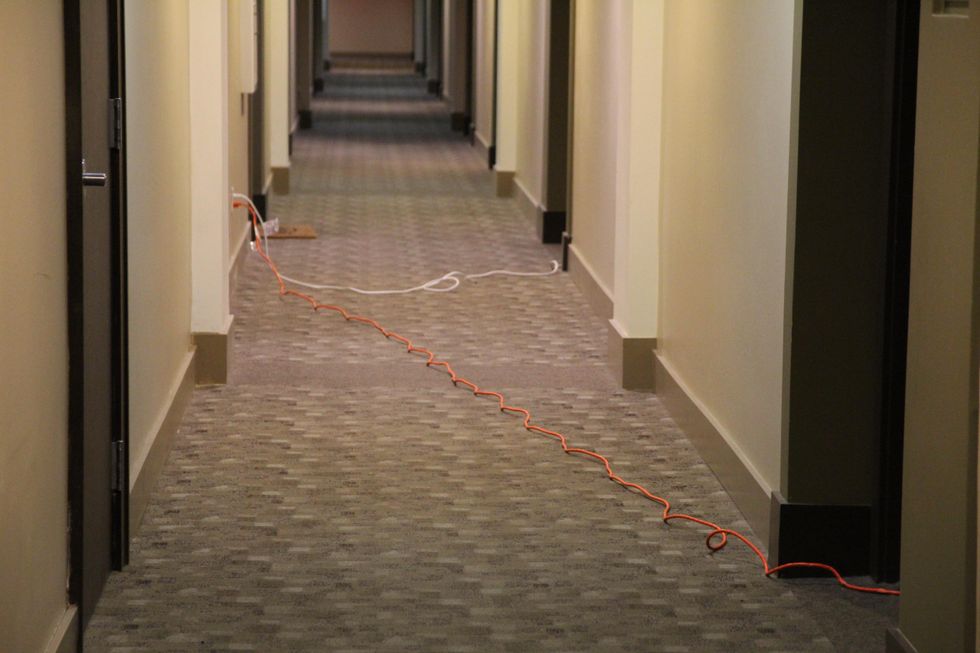 Many of the 38 floors have extension cords running from common areas into their apartments, including Chris. (Laura Figi/Austonia)
Chris has continued to live in his apartment, for the most part, with an extension cord running from the hallway and into his unit that gives him a morsel of electricity. The complex is compensating residents with $375 per day for accommodations but Chris said many people are following his lead by staying home and gathering in common areas at night, where there is AC.
At this point, Chris isn't sure when his home will have power. Chris said when the complex emailed saying they didn't have a timeline anymore, he found that more comforting than empty promises.
"Don't sugarcoat it, like this was a major collapse and if you don't have an ETA at this time, please say that," Chris said. "It seems like we'll be compensated, which is at this point, all I can reasonably expect. I can't really fix the power myself so I'm just keeping on keeping on and hoping that they continue to send us updates."
The complex is emailing residents daily on the state of repairs, telling residents they would extend reimbursement until 48 hours after the repairs have been finished.
"It is not enough simply to say we're so very sorry for this disruption to your life. Please understand we sincerely want the power back on as much as you do," the complex said in an email on Tuesday.

The complex did not immediately provide comment to Austonia.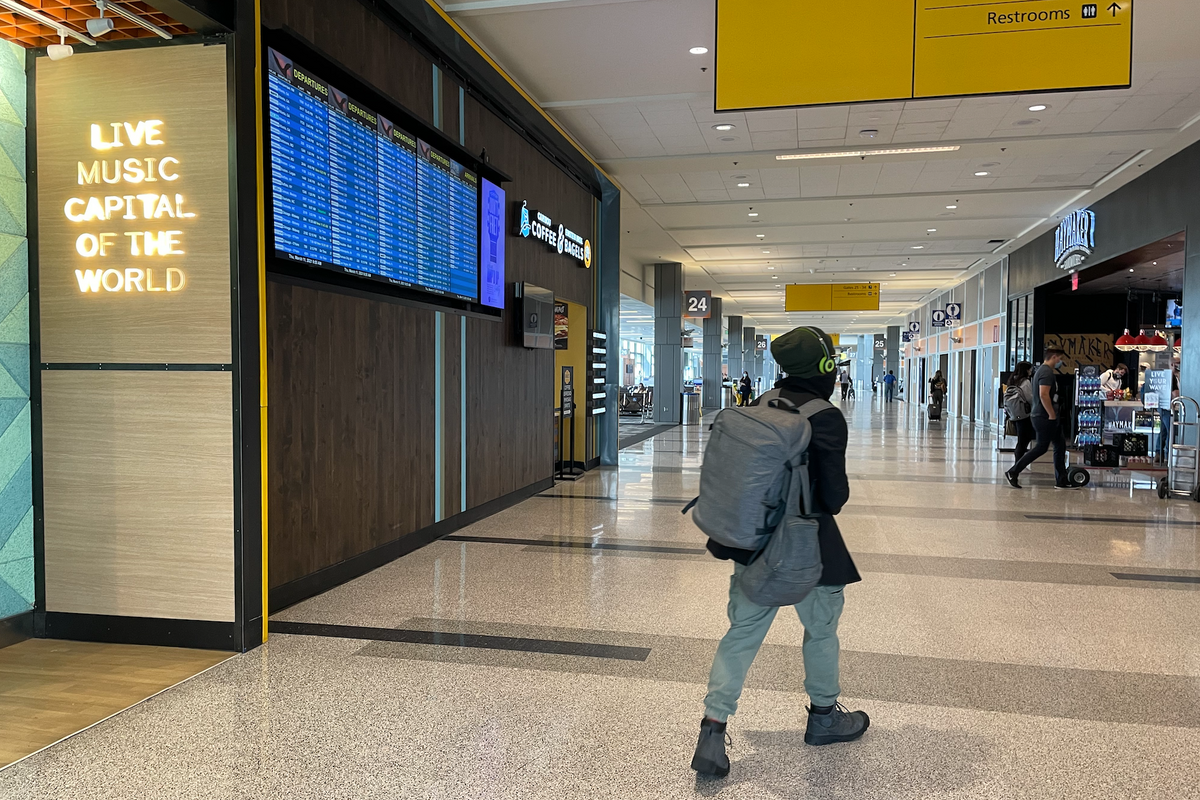 Austin's most recent cold snap is causing travel delays, both on roadways and up in the air.
At least 105 flights have been canceled at Austin-Bergstrom since 11 a.m. on Wednesday—77 of which were canceled today. Only about 6% of flights were canceled yesterday, though 26% were delayed.
So far, ABIA has seen 45 delays today but seems to be faring better than fellow Dallas-Fort Worth International Airport, according to FlightAware. Dallas has topped the charts on cancellations, with more than 56% of flights dropped today alone.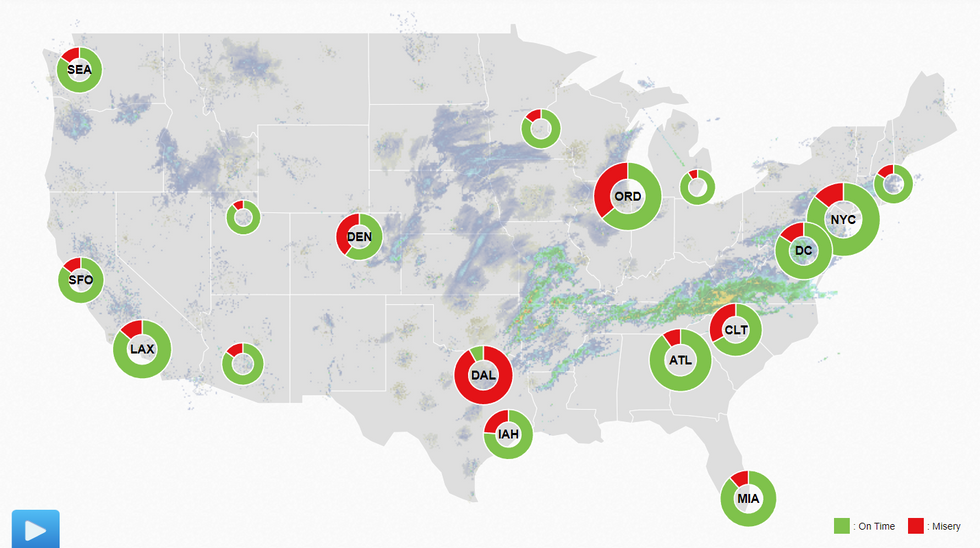 FlightAware's Misery Map shows Dallas is experiencing the most cancellations as of today. (FlightAware)
A peek into yesterday's numbers:
Nationwide
Canceled flights: 3,189
Delayed flights: 10,561
Austin:
Canceled flights: 68
Delayed flights: 183
Dallas-Fort Worth:
Canceled flights: 105
Delayed flights: 180
Texas is leading the cancellations, though nationwide, more than 3,100 flights have been called off. Both DFWIA and Dallas Love Field Airport have collectively canceled almost 700 flights and Austin falls into fourth place for cancellations nationwide.
⚠️If your flight is confirmed for take-off by your airline, travel with caution & give yourself plenty of time to make it safely to the terminal this morning. https://t.co/bf80tgDLti
— Austin-Bergstrom International Airport (AUS) (@AUStinAirport) February 24, 2022
Five flights departing from ABIA tomorrow have already been canceled. The airport is reminding travelers to leave ample travel time if your flight if still scheduled to leave.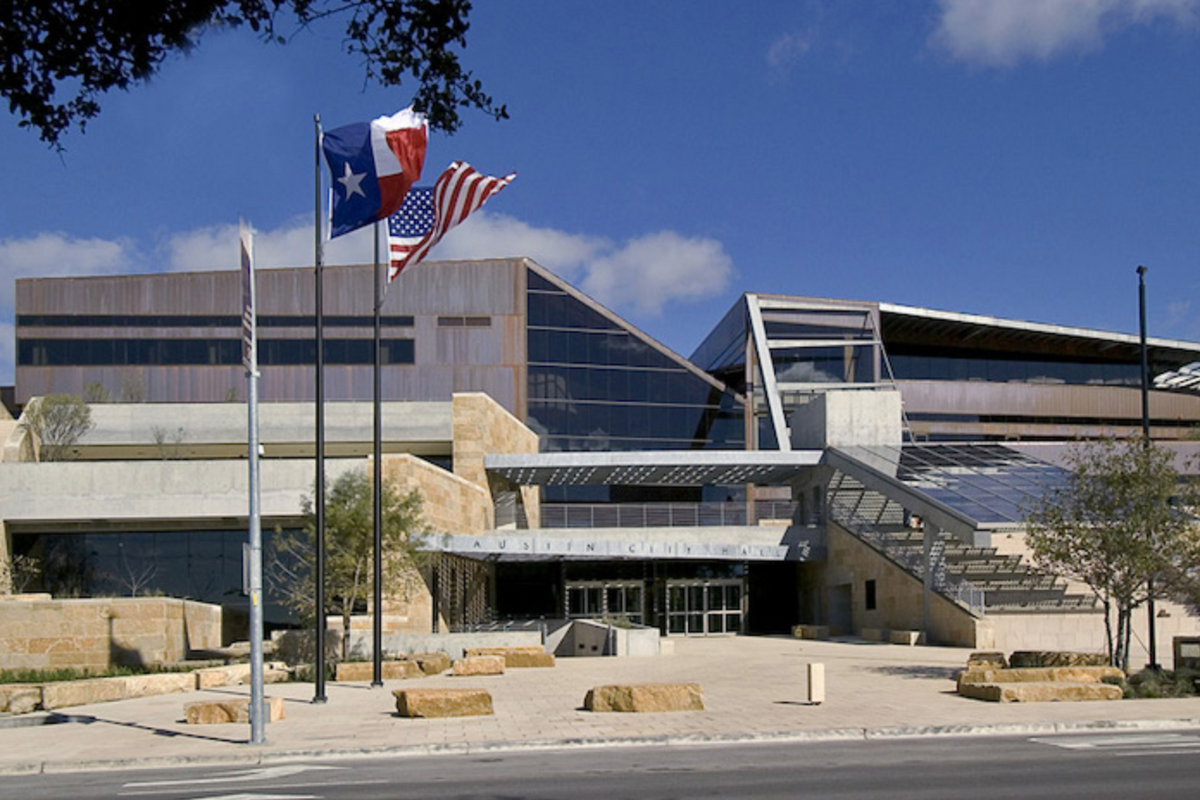 Following up on why the third boil water notice in four years occurred earlier this month, city leaders met in a specially called Austin City Council meeting for immediate and long-term action.
The water boil notice, which lasted from the evening of Feb. 5 through Feb. 8, was caused by "human error" at the Ullrich Water Plant. While no contaminants were found, Austin Water Director Greg Meszaros announced he would resign on Friday due to the incident. "I am just profoundly sorry that we had this event," Meszaros said.
What's going to change at Austin Water?
Meetings have been conducted with staff at all three water treatment plants: Ullrich, Davis and Handcox.
Process controls protocols are being examined
Training protocols are being examined
Alarms, testing and notification procedures are under review
Added supervision on remote software access and plant monitoring
A full review of the events leading up to the operational error is taking place. So far, Meszaros says there was no gross negligence such as sleeping on the job or employees fabricating data. This issue was unrelated to the storm as well.
City council will meet again on Thursday at 10 a.m. to consider the audit resolution, followed by an oversight committee meeting on Feb. 23 at 1:30 p.m.