Austonia AM
100% Austin news, info, and entertainment, straight to your inbox at 6 a.m. every morning.
In five minutes, you're fully informed and ready to start another great day in our city.
Get connected with our daily update
When Konstantin B., a vertical foundry ontologist working at Austin's Google offices, was told he would be working from home, he felt simultaneously safer and more inspired.
"Working from home has been a relief in the very real sense that it minimized my chances of getting infected," Konstantin says.
Google, as with other big tech companies such as Twitter and Facebook, has had their employees and contractors working remotely since March. In July, the search engine announced that it would extend its remote working policy until September 2021.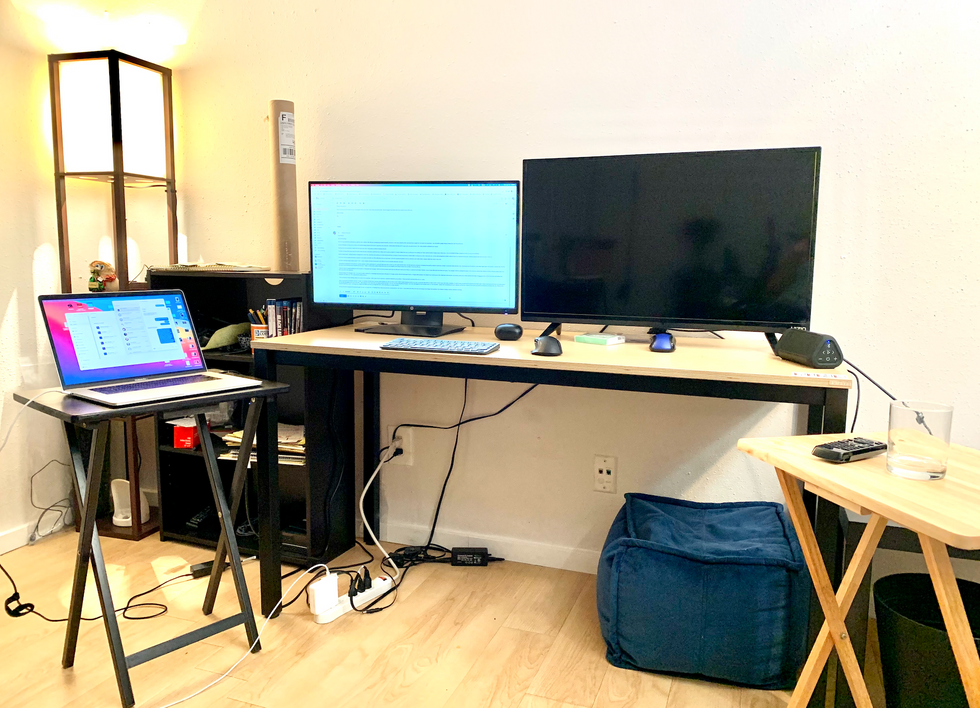 Konstantin B.'s at home setup as an employee of Google. (Konstantin B.)
Konstantin, who asked for his last name not to be used for privacy concerns, says Google management has been exceptionally open-minded regarding the breaks necessary to keep sane and productive while working from home.
"They understand that working from home can be daunting, as staying at home can be hard on mental health," he says. "It's best to pace yourself and be productive the whole week, instead of just pushing through and being awake for two days and getting all the work done then."
Reports from Google's internal data in October showed, coding from home has had a negative effect on Google's productivity. In June an internal survey found that only 31% of the company's engineers reported feeling "highly productive," a number that was down 8% from a record high in the March quarter.
Elsa Morales, senior account director at Austin's Giant Noise Public Relations and Communications, who has been working from home since March, has found remote working relaxing.
"Working from home has encouraged me to take breaks during the day and take short walks around my neighborhood which I've really enjoyed," says Morales.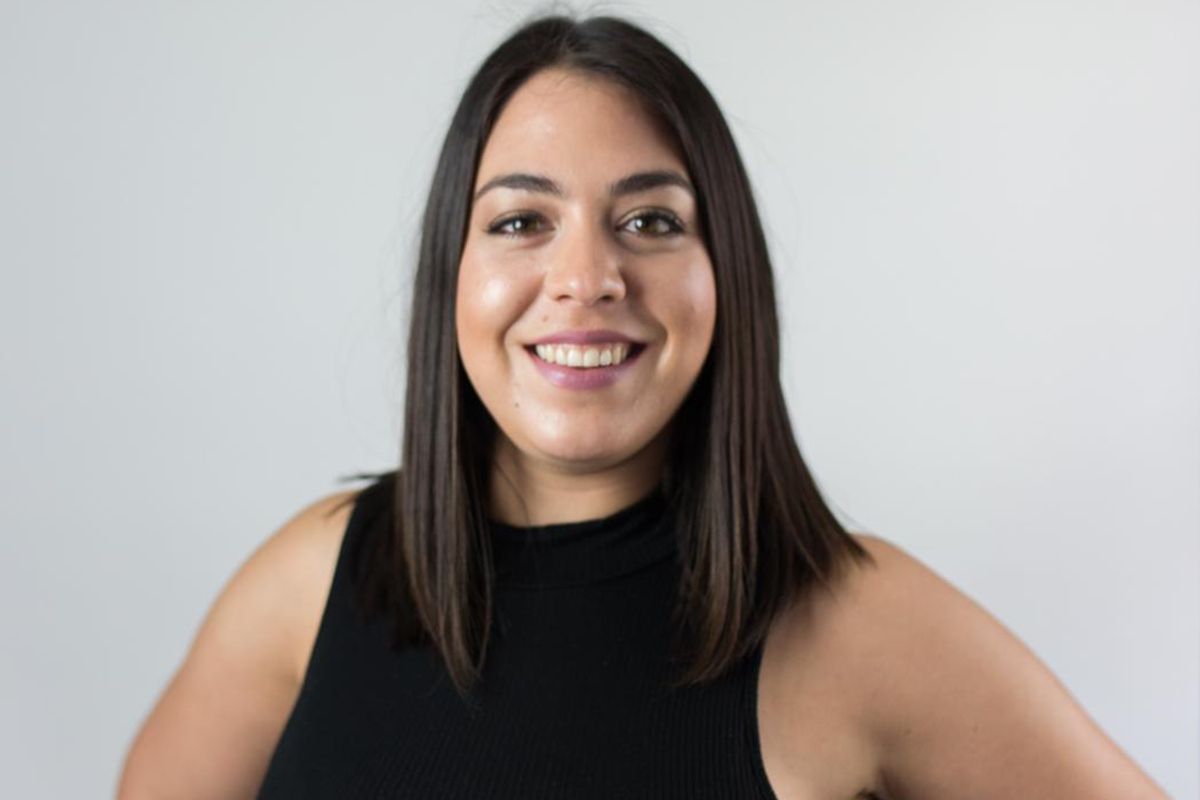 Elsa Morales is the senior account director at Austin's Giant Noise Public Relations and Communications. (Elsa Morales)
But despite the perks of strolling between screen-sessions, Morales feels that everyone misses that face-to-face exchange of ideas and in-person interaction.
"At the beginning of the pandemic, it was a bit challenging getting a hang of constantly communicating on the phone or video. Not having that in-person collaboration has probably been one of the biggest challenges for me," she says, adding, "being together in the office allowed us to have brainstorm sessions over coffee or immediately bouncing ideas off each other after a call."
A recent poll published in Forbes, which surveyed 312 people working from home, found that 82% agreed or strongly agreed that they enjoyed working from home, and 60% said they felt less stressed working from home.
Gina Littlefield, CEO of Austin Staffing, Inc., says working from home has allowed the more introspective individuals in the business world to really shine.
"The people that are real outgoing Type A Personalities, they are the ones having an issue," she adds, referring to those employees that thrive off the more social aspects of office work. "I think you are seeing a bit of depression, especially if you are that Type A Personality—you want to be in the world with everyone there and going into the lunchroom and feeling that hustle-bustle, and I feel a lot of people are having troubles right now and so I definitely feel that has to be addressed."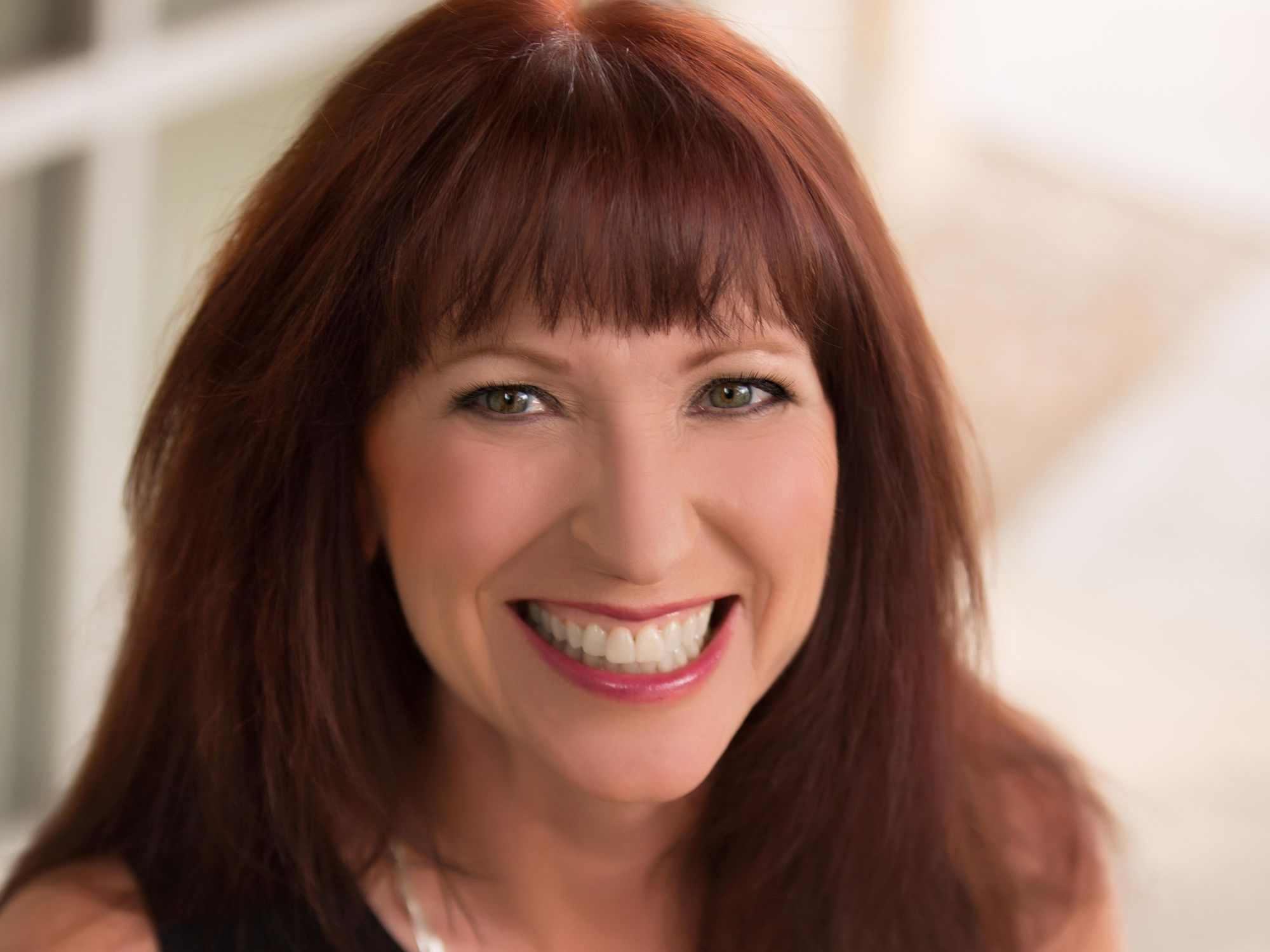 Gina Littlefield is the CEO of Austin Staffing. (Gina Littlefield)
Littlefield is certain that working from home will become a major facet of the business world since everything is done electronically. She stipulates that as far as her company is concerned the decision to work from home will be entirely up to the individual worker.
"We are happy to be able to extend that final decision to them and sometimes it works well for them because they have small children and they can't take them to a daycare and can't do this or that, so, you know what? That's workable, and why not? I have no problem with that."
In order to accommodate those who want to work in an actual office during the pandemic, Littlefield is currently looking into purchasing a new building to expand the physical office space to allow everyone six feet of separation from workstation to workstation.
"We have half of our people out and half of our people in," says Littlefield. "We do intend to have people in (person) more but (want to) give them the opportunity to make the decision to come and go if they need. We want people to enjoy working from home."
(1000Photography/Shutterstock)
Google productivity is down among its engineers during extended quarantine measures, especially among new hires, according to the tech giant's own internal measures.
After three months of working from home, Google engineers reported feeling less productive than earlier in the year when the company recorded its most productive quarter, according to The Information, which reported the internal Google data last week.
Most notably from the June internal survey, only 31% of company engineers reported feeling "highly productive," down 8% from earlier this year. Furthermore, only 53% of engineers reportedly felt satisfied with their ability to manage their workloads. Of those, 30% spent less time coding that quarter than the previous quarter.
Michael Bachman, Google's head of engineering productivity, urged engineering managers to check-in more often with newer and lower-level staff and to assign more manageable workloads in response to the survey. While the findings reflect sentiment from engineers, Bachman warned other company leaders that waning productivity is a concern across departments.
In total, 200,000 employees are estimated to be impacted by the policy, including a reported 1,100 employees here in Austin. In a response to The Information, a Google spokesperson said the company-wide productivity rebounded after a short decline and has since exceeded pre-quarantine levels.
But there is speculation that Google CEO Sundar Pichai is reluctant to make work-from-home policies permanent because of the decreased productivity. The Wall Street Journal first reported this summer that Google has already committed to remote work through at least June 2021.
"To give employees the ability to plan ahead, we are extending our global voluntary work from home option through June 30, 2021, for roles that don't need to be in the office. I hope this will offer the flexibility you need to balance work with taking care of yourselves and your loved ones over the next 12 months," Pichai said in an email to employees in July, according to Forbes.
Twitter took that policy one step further by allowing staff to work from home permanently, Techcrunch reported in May. Microsoft reportedly followed by offering the same remote work option.
But Google is still committing to a "hybrid" model, which blends remote work with in-office work. The waning productivity internally could be a factor for the differing strategy. More "hub" offices around the country, as reported by Business Insider, could help Google execute on that plan.
For the first time since 2017, Google failed to make the top of
Hired's survey of dream employers to work for
, falling to No. 3 this year behind Netflix and Github.
(The Zebra)
Working from home just got better for employees of local insurance-comparison site The Zebra, with its new employee benefit that gives them a stipend to adopt a furry friend - the first employee benefit of its kind in the nation, the company said.
Employees are offered a $300 stipend and are encouraged to take "pawternity" leave under the company's paid-time-off policy to get acquainted with their new pet, particularly while they are working from home "for the foreseeable future."
CEO of The Zebra Keith Melnick said his dog made a "huge difference" in his life and wants his employees to share that experience.
"There was a time a while ago when I took my Labrador, Zuma, with me on the train into my office daily. I know this kind of companionship can make a huge difference in quality of life and mental health. Especially now that we're all working remotely for the foreseeable future, I want to make sure that anyone at The Zebra who wants to can experience that," Melnick said.
A few employees are already taking advantage of the new benefit.
At Austin Animal Center, an open-intake facility that takes in lost and surrendered pets, a significant number of people have stepped up to foster and/or adopt since they are spending more time at home, said spokesperson Jennifer Olohan.
When businesses closed their doors in March due to the pandemic, the animal shelter followed, but they were able to get more 400 animals adopted or fostered. As more people are adopting or fostering while they work from home, the shelter's capacity to take in homeless pets has been steadily increasing since reopening, Olohan said.
"Animals are amazing companions, and shown to decrease stress levels, so it makes a lot of sense that people are opening their hearts and homes during such a difficult time," Olohan said.