Get connected with our daily update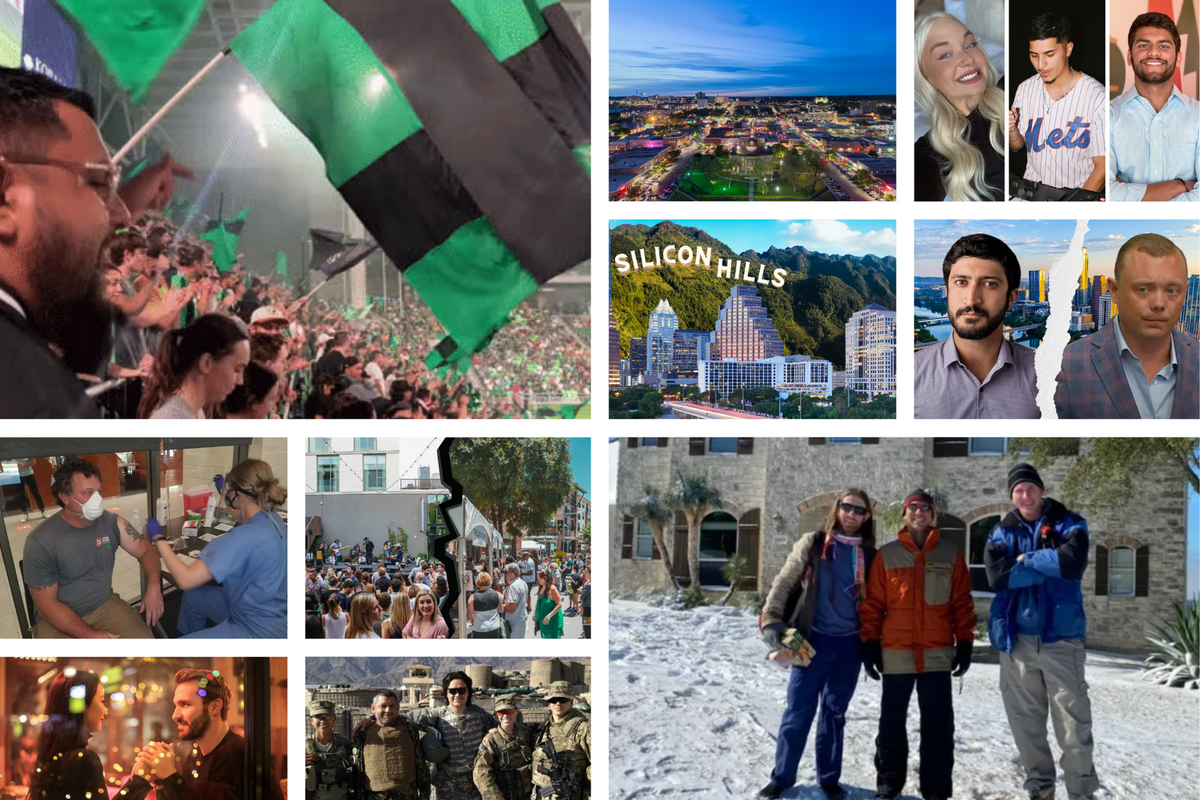 This year wasn't the fresh start most Americans hoped for after 2020. But in some of what felt like the worst of times (cough, February winter storm), Austinites never ceased to bring us some of the most interesting, engaging and touching stories that we at Austonia are so lucky to tell.
In chronological order, here are some of my favorite stories we published this year.
Here's to 2022!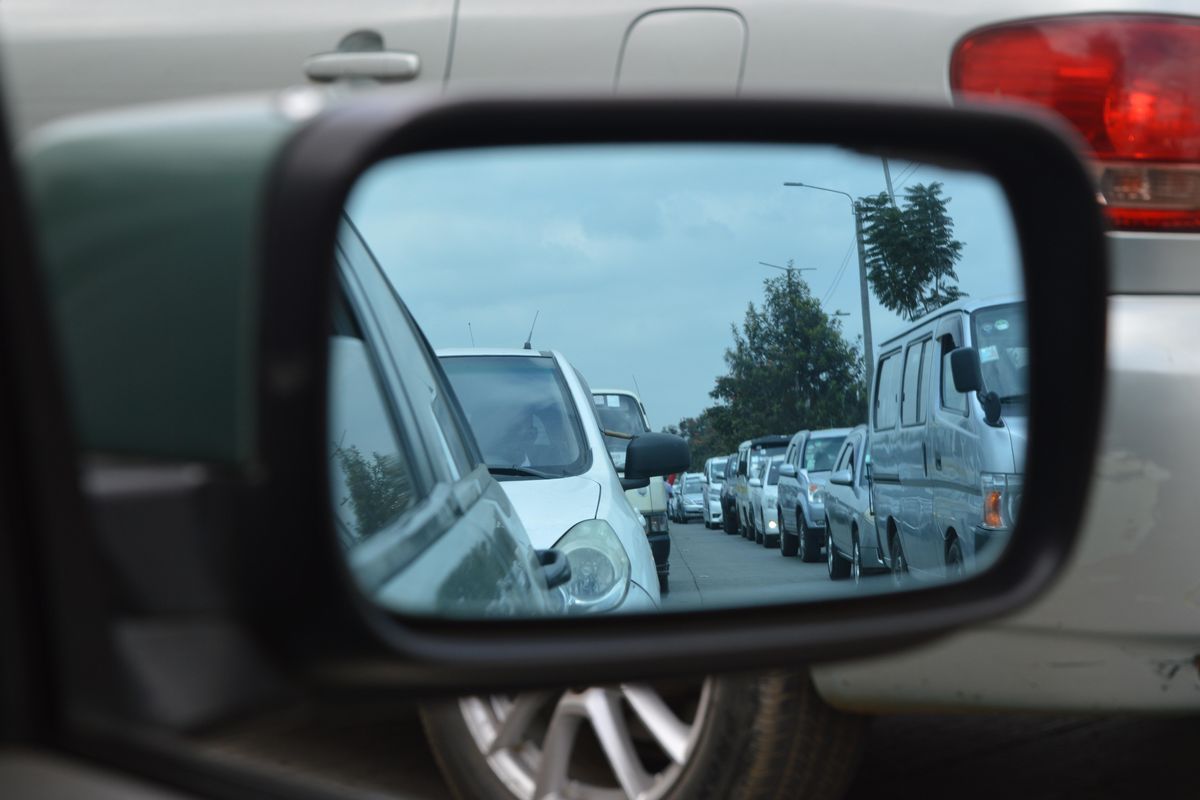 Despite reduced car trips and work from home as a result of the pandemic, traffic deaths are continuing to rise beyond the five-year record hit in 2020.
Like last year, officials are citing speeding, risky behavior on the roadways and changes in travel behavior for the 120 crash fatalities in 2021. This is the highest death toll on roadways recorded since at least 2012, stemming from 111 crashes total, according to the Austin Police Department.
Accidents this year included when former Westlake football champ Jackson Coker was killed in a single-car rollover crash in March, when a five-car collision killed one and injured three people in November, and accidents where people report "escaping death" on U.S. Hwy. 290.
Austonia spoke with Police Chief Joseph Chacon and Austin Transportation Department transportation planner Joel Meyer on the next steps for ensuring safety while behind the wheel.
Behind the numbers
It's not just Austin that is seeing more fatal crashes on the roads—increased wrecks and deaths are part of a nationwide trend. In October, the U.S. Department of Transportation's National Highway Traffic Safety Administration reported that 2021 showed the highest six-month increase ever recorded in the Fatality Analysis Reporting System's history and the highest projected number of deaths since 2006.
Though fatalities have risen a little more than 27% when compared to last year, the causes of the accidents remain constant: increased speeding, impaired or distracted driving and failure to yield. Meyer said the Austin Transportation Department initially expected that less traffic would lead to fewer crashes, and it has to an extent, but the wrecks that ensue tend to be deadlier.
"We think it has something to do with the changes in travel patterns that have been happening these last couple of years," Meyer said. "Fewer people on the streets, fewer trips or less traffic has actually led to more opportunities to speed, which is the number one contributing factor to those severe crashes."
On top of that, Austin's rapid growth isn't helping, as Meyer said major roadways near burgeoning areas like Parmer Lane, Dessau Road and South Congress are starting to see a rise in accidents.
To combat the increased danger on the streets, the City's Vision Zero, a strategic program declaring traffic deaths as a preventable issue that combines safer street design, is targeting law enforcement, evidence-based public policy, public engagement and community participation.
The City has also implemented leading pedestrian intervals, also called pedestrian head starts, to give people on foot extra time to cross the street in 110 high traffic intersections downtown. Meyer said they found a "pretty significant" reduction in pedestrian crashes involving left-turning vehicles and right-turning vehicles.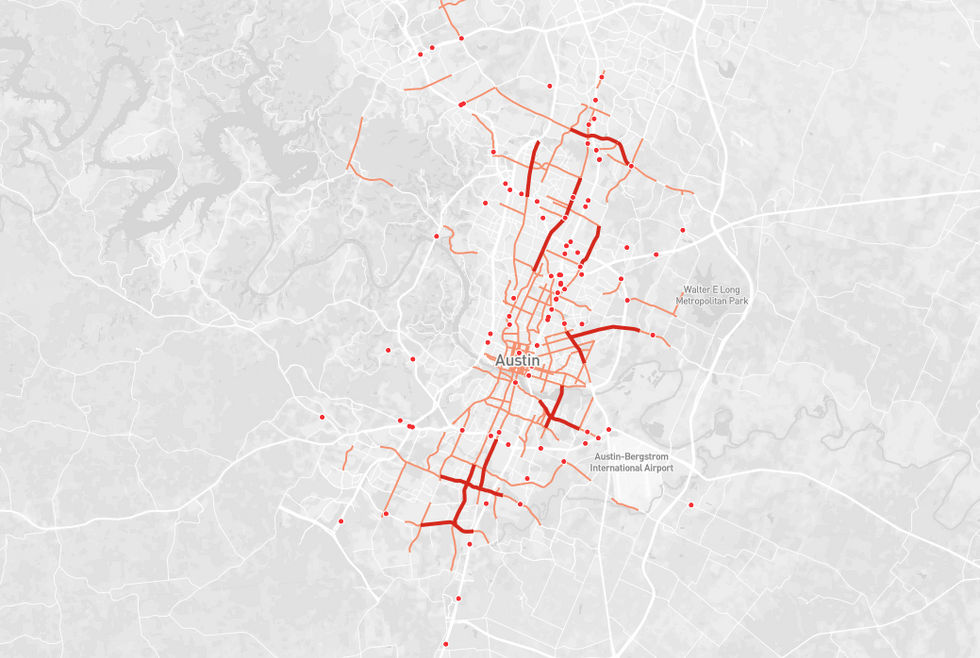 Vision Zero mapped out the fatal crashes highest-crash roadways in the city. (Vision Zero
APD's role
According to Chacon, APD takes a more educational approach to safe driving by teaching "the Three E's," which are education, engineering and enforcement.
Officers try to educate drivers on the importance of heeding laws like wearing seatbelts, minding speed limits and not driving under the influence. The police force also tries to narrow down which streets or intersections could use upgraded engineering to avoid crashes. Finally, the enforcement piece reminds drivers that there are consequences for breaking the law.
"One of the things that makes the whole program effective is there has to be a consequence for breaking the law, whether that's getting pulled over and you receive a ticket or you're pulled over and given a warning, to understand the importance of traffic safety," Chacon said.
Officials are predicting at least 123 deaths before the year ends.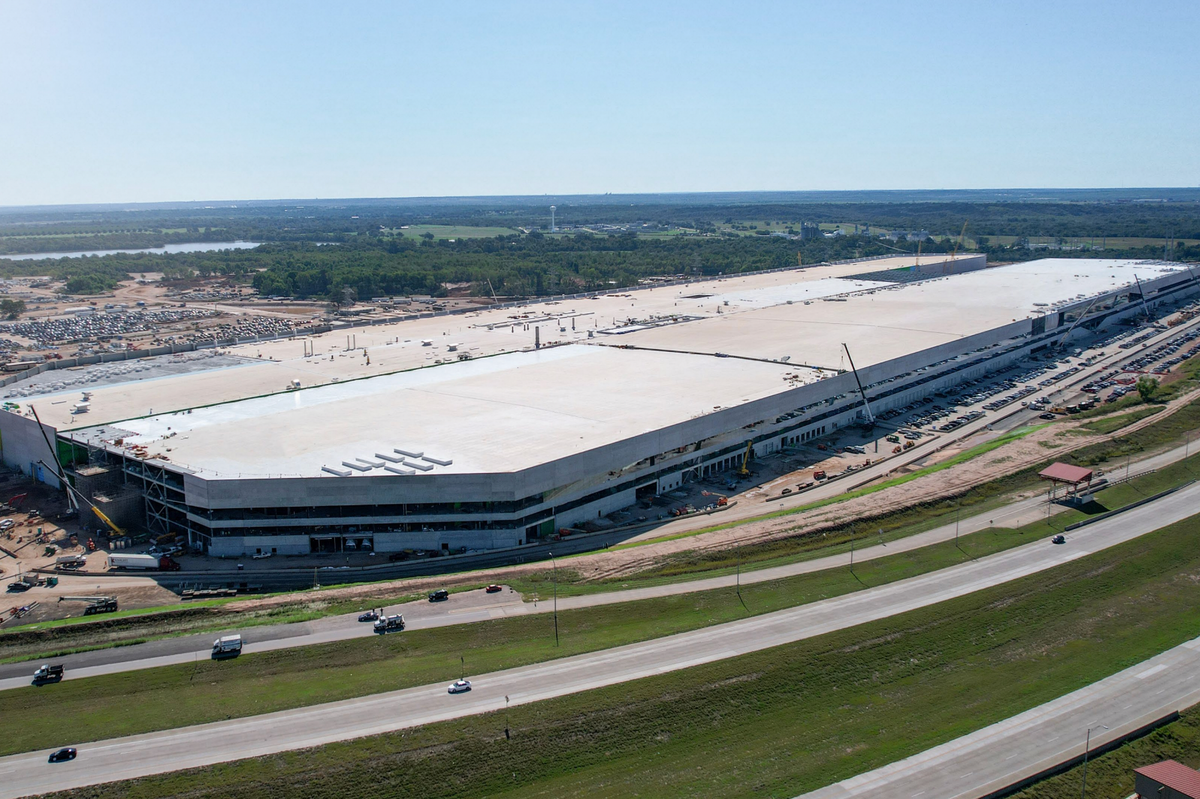 California may have been the site of innovation during Tesla's early years, but in 2021, both CEO Elon Musk and the company dug their Austin roots deeper.
Even with competitors like Apple and Ford, Austin is the home base of the company responsible for roughly two-thirds of electric vehicles on the road right now, according to Musk.
With Giga Texas on the brink of production, here are some of the year's highlights for Tesla.