Get connected with our daily update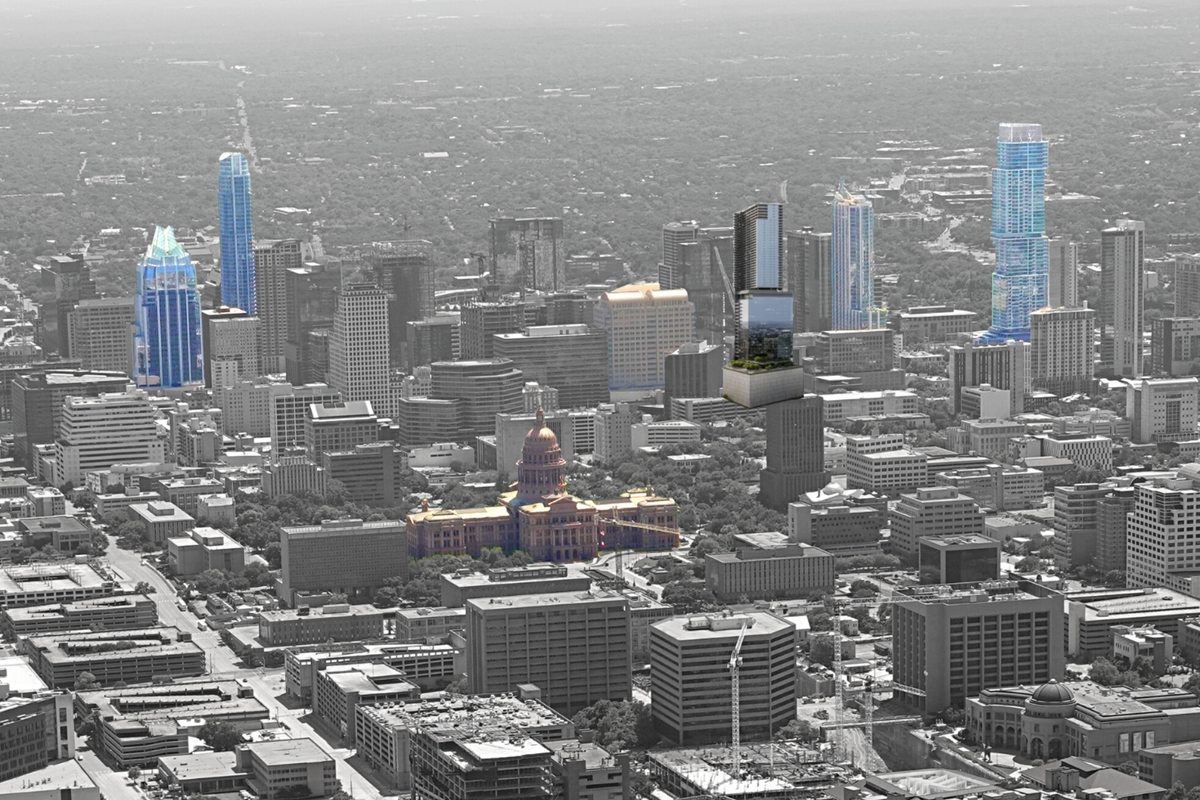 Austin's friendly and magnetic personality shines through in the architecture that's been a long time in the making.
---
It's not the high rises of Manhattan or the blend of Victorian and modern architecture seen in San Francisco, but we have a mix of charming, sleek and tall. Of course, being the tallest in any region is one of the main bragging rights, so we rounded up a list of some of the buildings with impressive heights over the years.
As coming towers make their entry to downtown, the Domain and other booming areas, here's a look back at where it all began.
Texas State Capitol, 1888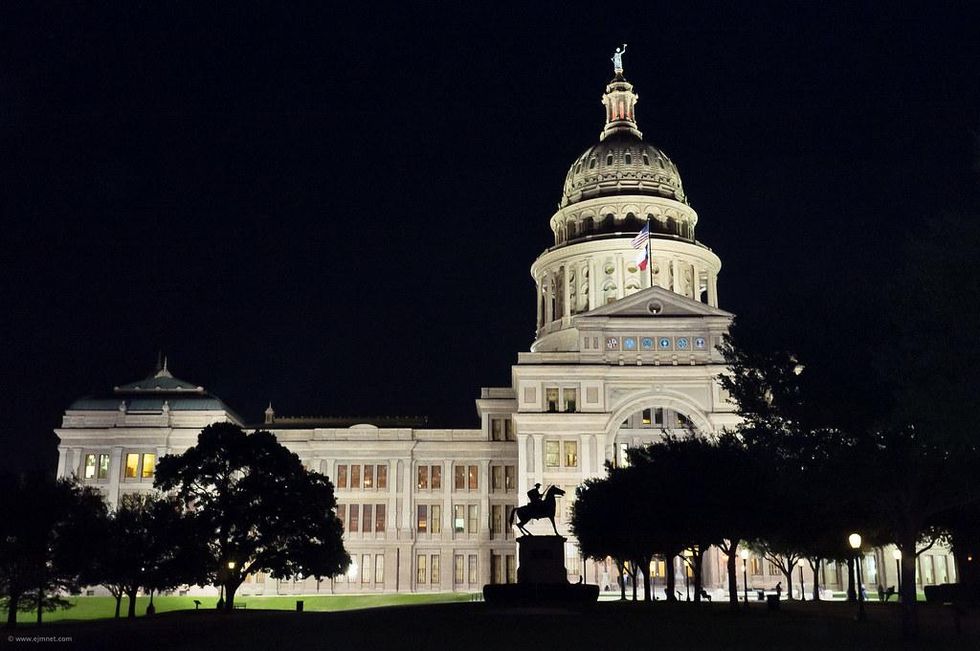 (Earl McGehee/CC)
If any state capitol was going to be bigger than the nation's, Texas was going to be it. The capitol stands about 14 feet taller than the U.S. Capitol in Washington D.C. Taking just a little more than six years to build, it eventually reached 302.64 feet from the south front ground level to the tip of the star of the Goddess of Liberty. The building has such a captivating view that the state and city have worked to preserve it by limiting the height of other buildings in a corridor.
Design didn't come locally: a nationwide competition led to Detroit-based architect Elijah Myers' design, which incorporated the look at the nation's capitol, the Michigan state capitol and the Denver, Colorado courthouse.
Scarbrough and Littlefield, early 1900s
\u201c#ThrowbackThursday: In 1931, the Scarbrough Building opened its doors at the corner of Congress Avenue & Sixth Street. With 8 stories, it was Austin's first skyscraper (it looks tiny now!). It was also the first retail store west of the Mississippi with air conditioning! \n#AE125\u201d

— Austin Energy (@Austin Energy) 1583436304
These buildings, which came to Austin through two Confederate veterans, drew attention in another part of downtown through their impact on the early business center.
In 1910, the Scarbrough building was completed and stood at what was once an impressive feat: eight stories. Emerson Monroe Scarbrough, owner of E.M. Scarbrough & Sons department store, brought the skyscraper to the southwest corner of Sixth and Congress. Bartering was still a common practice then but Scarbrough changed things up by setting prices and extending credit, reporting by the Austin American-Statesman notes.
While this was happening, president of the American National Bank George Littlefield broke ground on a building. In 1912, it was completed with a roof garden for parties. Littlefield later enclosed the garden to create a ninth story—just one story taller than Scarbrough's.
In 2012, the buildings marked their 100-year anniversaries with a public celebration attended by the mayor and members of both families.
Norwood, 1929
Imagine an office building without air-conditioning. That's what people had before Norwood stepped onto the scene as the first office with AC and the first "motoramp" for parking. With its castle-like build on West 7th Street, Norwood Tower set the stage for office buildings downtown with rooftop gardens and a penthouse. Its owners also have deep roots in Austin as members of President Lyndon B. Johnson's family.
With its neo-gothic architecture, Norwood drew attention as the tallest commercial structure and its bashes. In 1939, a party for Austin High graduates was held and one attendee, Liz Carpenter, talked about the experience in the 14-story structure. "It was thrilling and at that point frightening to be up so high," Carpenter said.
The University of Texas at Austin Tower, 1937
Sonic fast food workers and librarians at UT had a thing or two in common. The main building and its 27-floor tower were originally intended as the campus central library where librarians stationed on every other floor roller skated to requested books. They'd then pass the books along to students down below through a small freight elevator.
Known for its orange glow to mark victories and special occasions, the 307-foot UT tower was the tallest building in Austin for many years.
Ernest O. Thompson State Office Building, 1940s
This 136-foot building was formerly known as the Austin Daily Tribune Building since the headquarters of a newspaper was once housed there.
The site at 920 Colorado joined the national register of historic places years ago and was renamed in honor of the former Texas Railroad Commissioner.
Westgate Tower, 1966

This 26-story high rise stirred some controversy when it was in the works. Some weren't keen on having a building so high near to the capitol at 1122 Colorado St. Even then Gov. Price Daniel noted his opposition to it in an address to the legislature.
Earlier this year, it applied to become a city historic landmark given that politicians like Lyndon B. Johnson and former Lt. Governor David Dewhurst made appearances there. Plus, the 24th floor was the location of the headliners club.
Chase Bank Tower, mid-1970s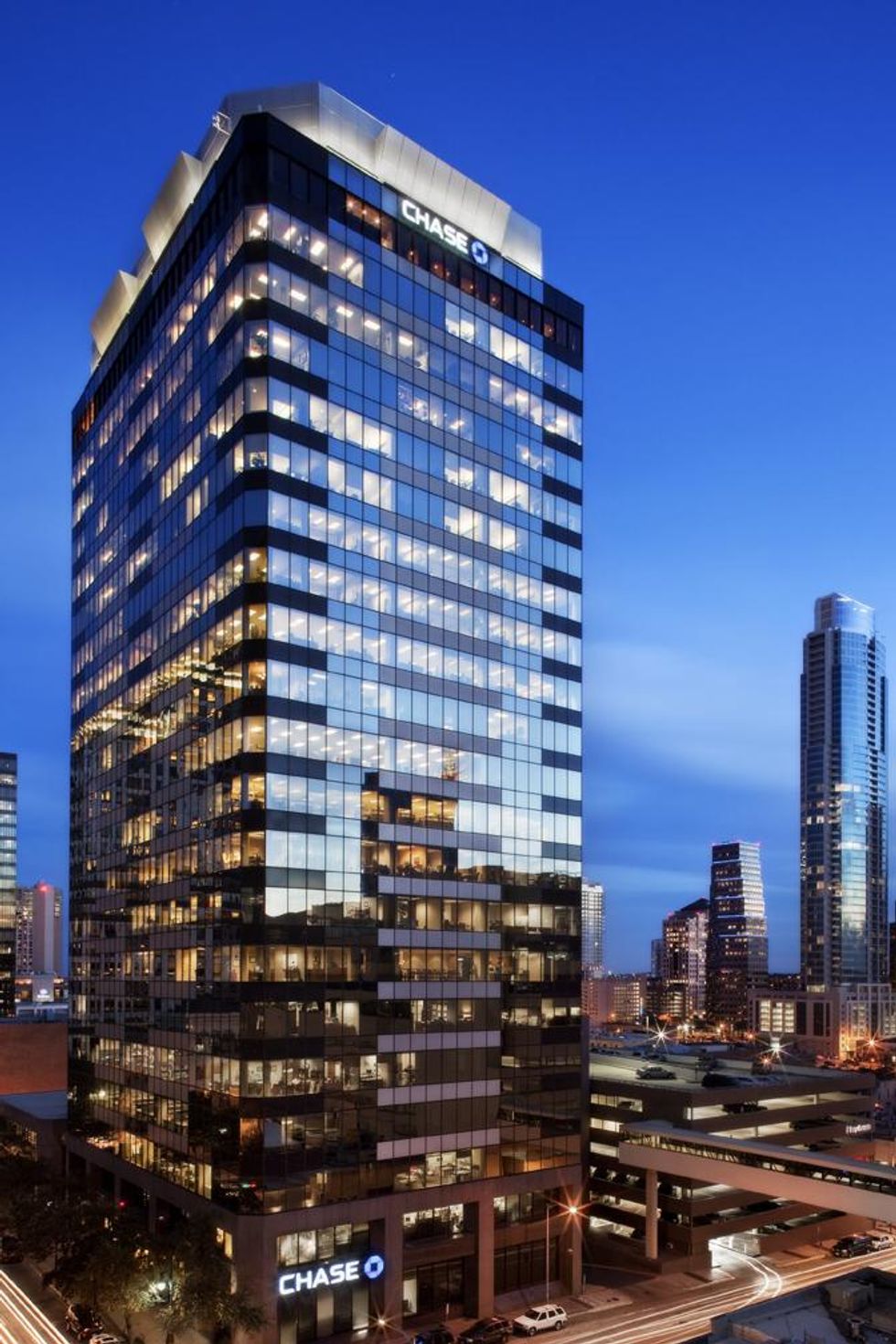 (Chase Tower ATX)
Twenty-one stories of golden mirror beauty. That's how this tower described itself in an advertisement published in the Statesman in 1973. Aside from height, the building played up strengths like its 750 parking spaces and personal banking center.
This $17 million building enjoyed a year as the tallest building until the Austin National Bank Tower came out to be 14 feet taller.
One Eleven Congress, 1980s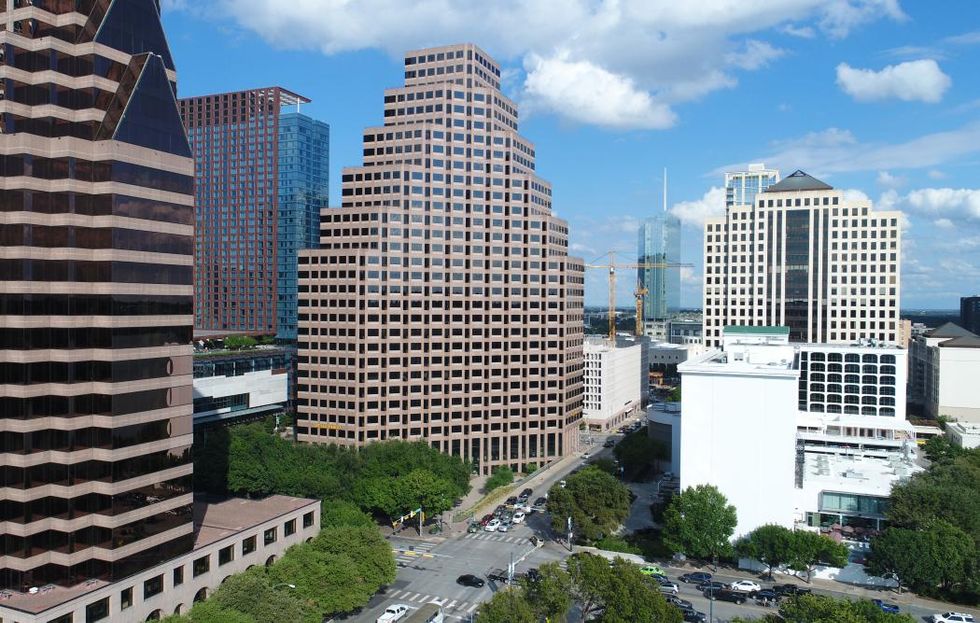 (Cousins Properties)
Over 391 feet, this building formerly known as One Congress Plaza has now fallen on the list of tallest Austin buildings. But when it came onto the scene in the late 80s, it was one of the most notable during the tower boom of the time.
Today it features a food hall with eateries like Little Wu and Taco Pegaso. It also includes a conference center that can accommodate up to 75 people in a standard classroom setting and a fitness center to work out in.
Frost Bank Tower, 2004
A pyramidal crown topping off 33 stories, Frost came onto Congress Avenue standing at 515 feet and quickly got a reputation as the "owl building" given its bird-like appearance with eyes in the bank's logo.
But as KVUE and others have confirmed, none of the architects have a connection to Rice University, so the eyes aren't a jab at UT. It's not connected to the Illuminati either—if you were wondering.
360 Condominiums, 2008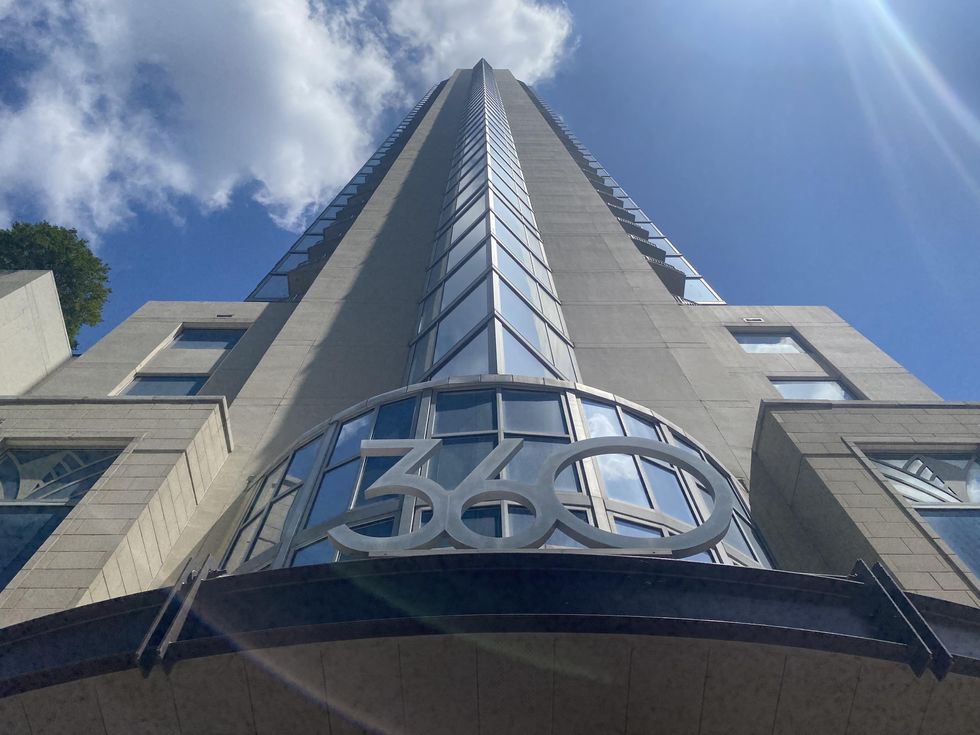 Breaking the Frost tower's streak of 515 feet, this residential skyscraper went 47 feet higher. 360 is a reference to its numbered address on Nueces, and its 430 units are the envy of many. With a concierge and ground floor retail, it's also in a prime location by the pedestrian bridge leading to Town Lake and 2nd Street stores.
But its time as the tallest didn't last long. The Austonian arrived
in 2010
with 56 floors that took over 360's reign. Residents there enjoy
amenities
like a spa room, a library, a wine cellar, a theater and more.
The Independent, 2019
The "jenga tower," or the Independent, stands at 685 feet tall and houses 58 stories. The year of its opening, the 363 condo units there reportedly ranged in price from $400,000 to $5 million.
It proudly
touts itself
as the tallest residential tower west of the Mississippi, but it has other offerings like an outdoor lounge, a heated pool, a coffee bar and more.
Into the future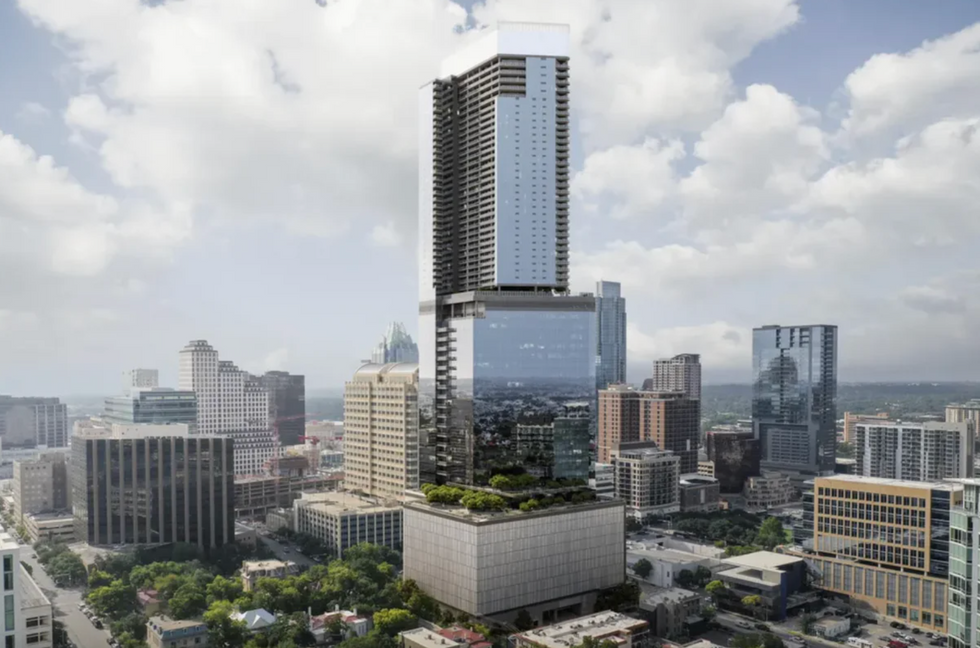 That brings us to now where we're seeing some Scarbrough-Littlefield type of drama play out. The 66-floor tower known as Sixth and Guadalupe is set to house Meta. But it's going up against another contender for the tallest building, a mixed-use project at 98 Red River St., which could end up being the tallest building in Texas.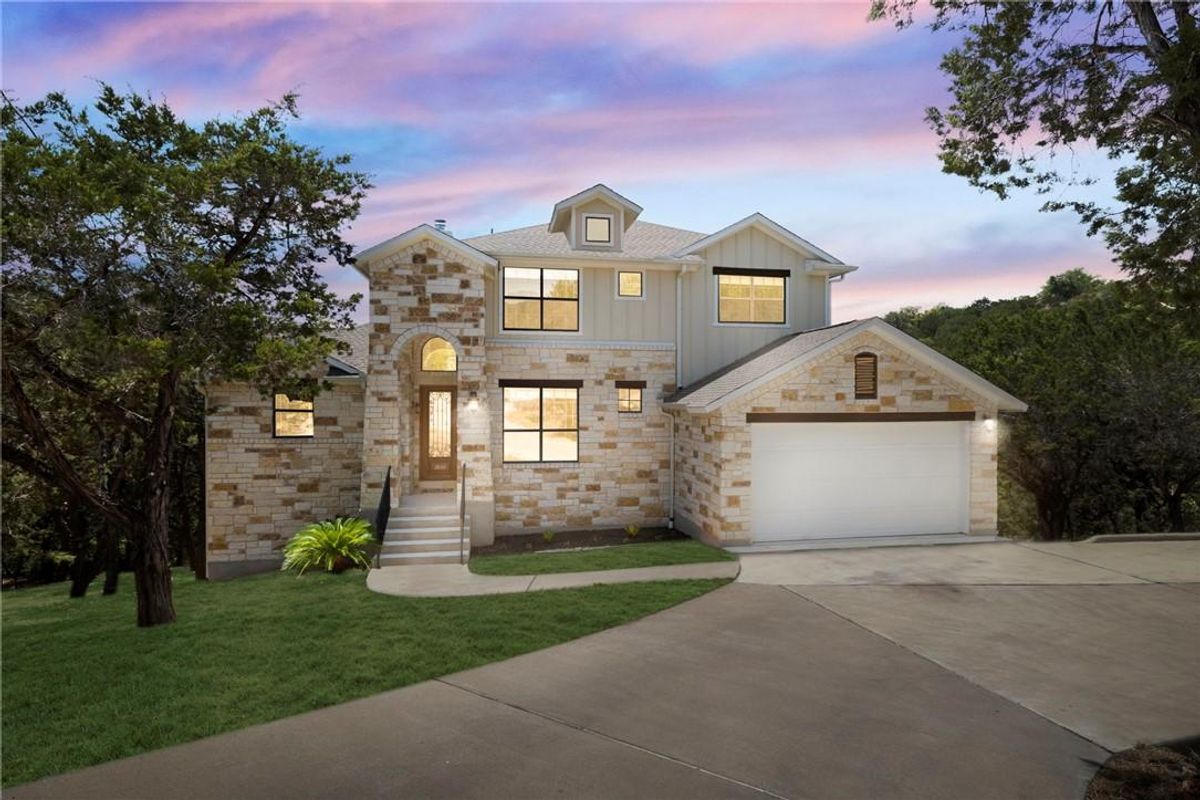 Gone are the days of paying $100,000 over asking price for a fixer-upper—your dollar now goes a little further in Austin's real estate market.
Housing prices are dropping across the country, inventory is up, sales are down and the transition into a buyer's market is beginning as realtors work to set expectations for sellers.
Boomtowns like Austin are seeing some of the most dramatic effects of the slump—while paying over asking price was normal last year, houses are more likely to sell below listing price at the moment.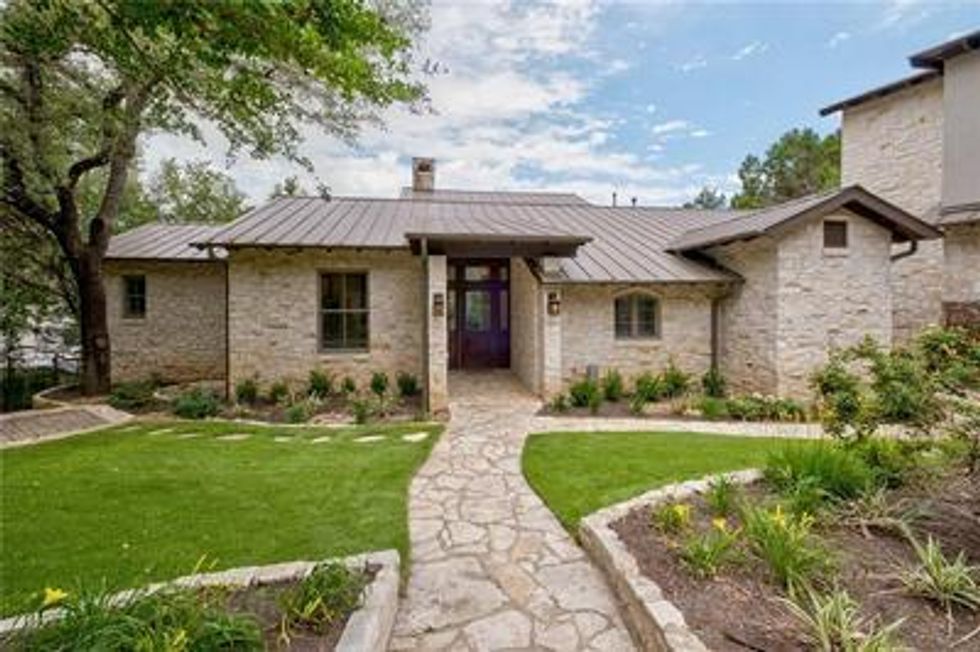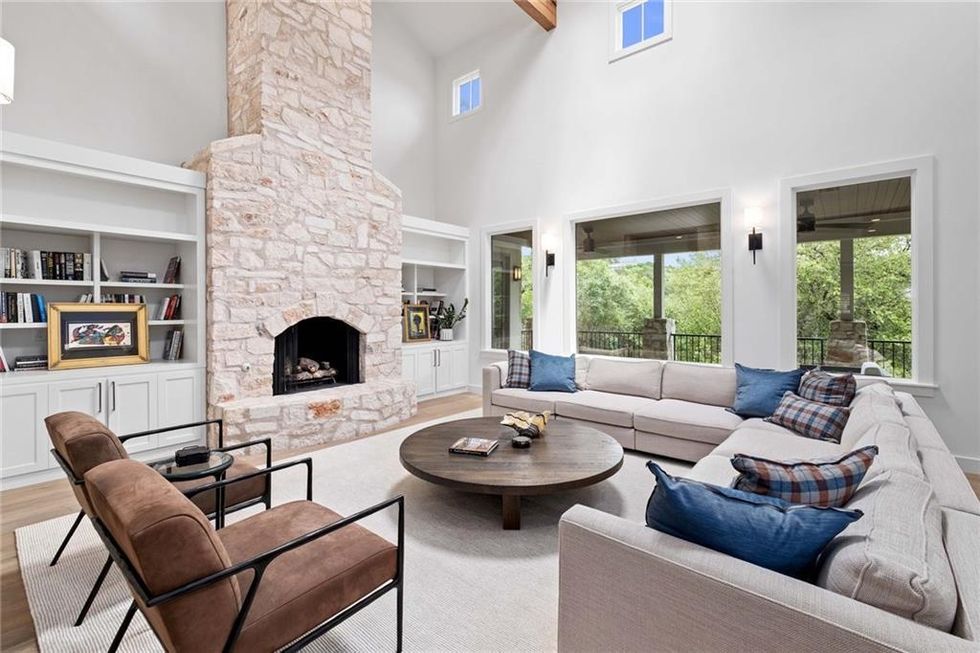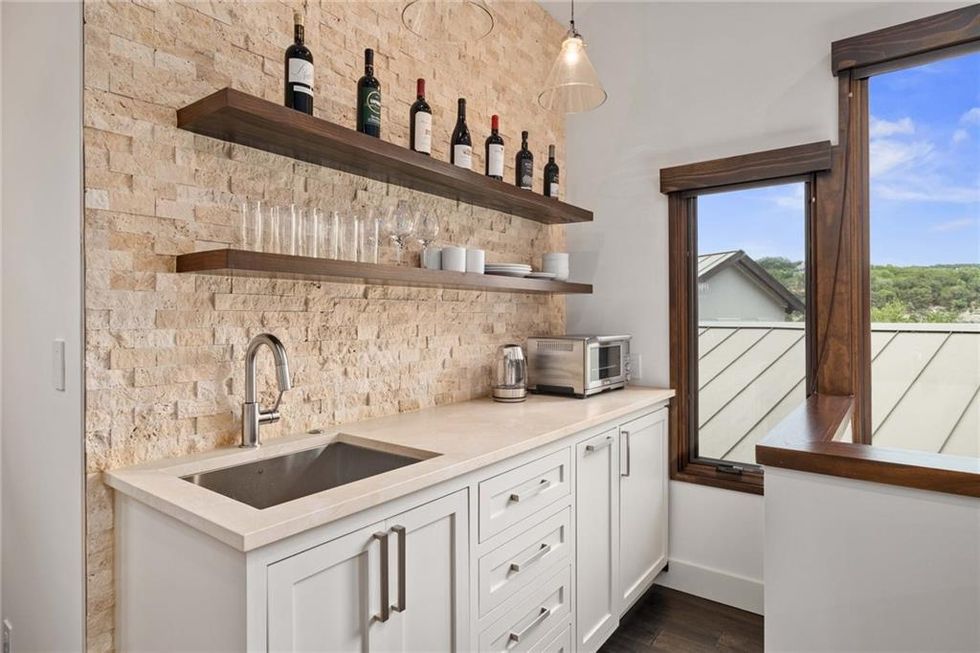 (Moreland Properties)
This sprawling, two bedroom, three bathroom—including a private one bed, one bath guest apartment—dropped an eye-opening $251,000 on July 14 since it was originally listed for $3,250,000 on June 24. Built in 2001 in the Watersmark Barton Creek gated community, the home was updated this year and last sold for $1,500,000 on April 13, 2018.
This listing is held by Eric Moreland of Moreland Properties.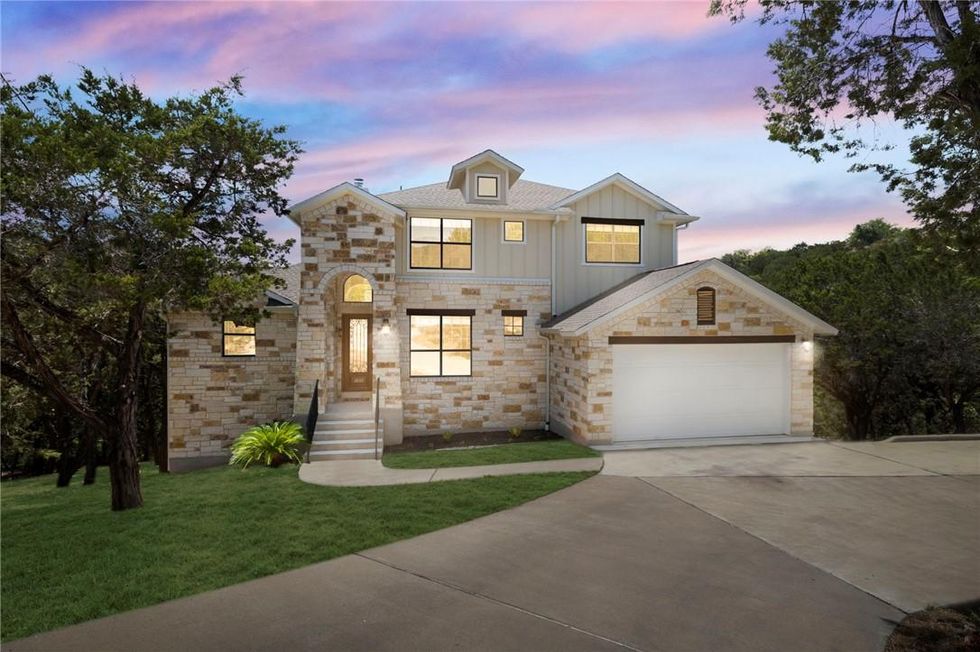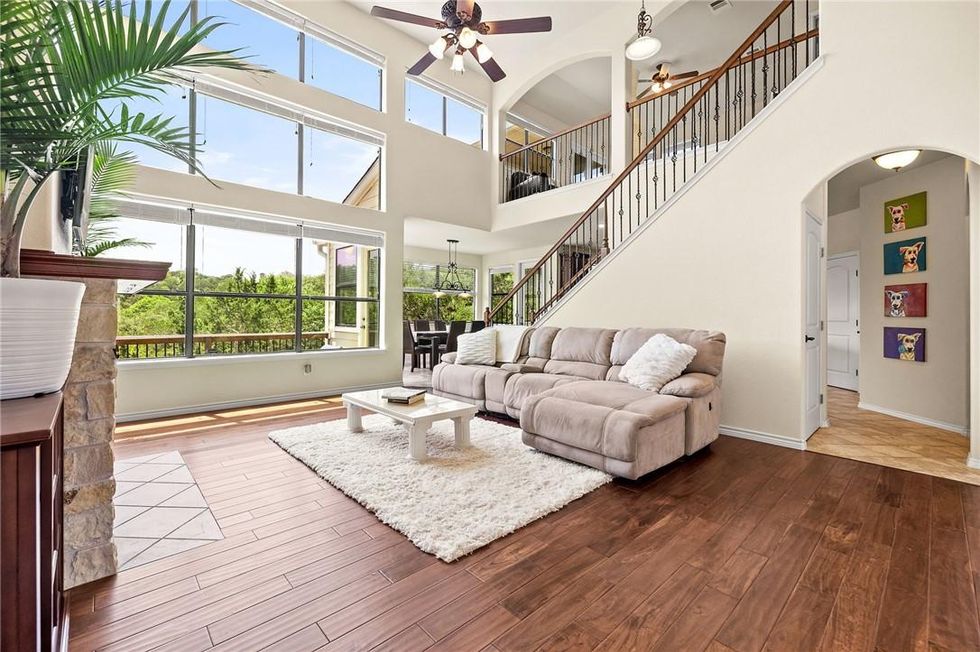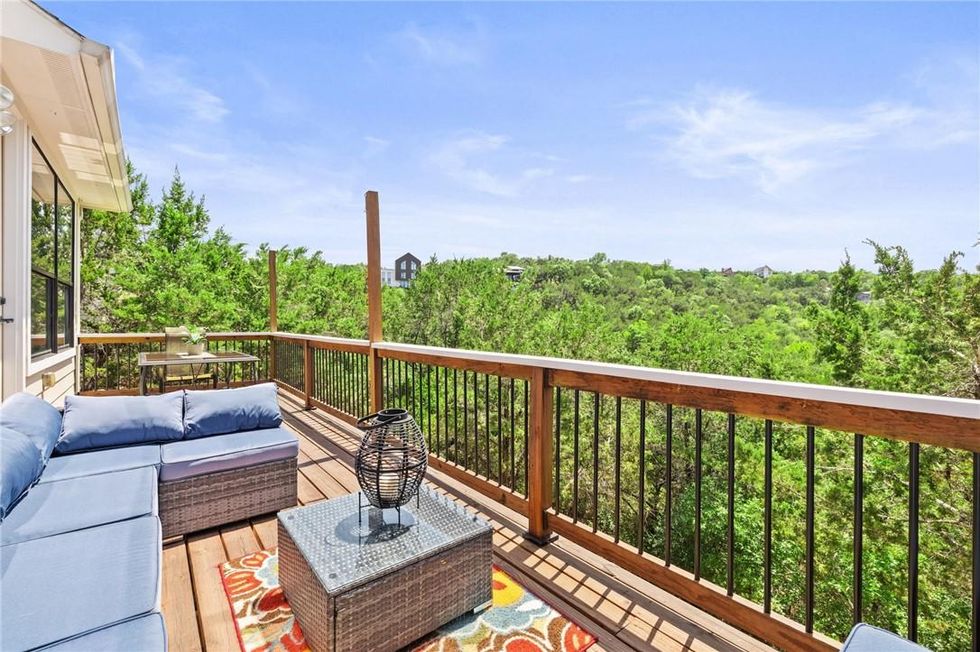 (Realty Austin)
This three-bedroom, two-and-a-half bathroom Hudson Bend home has views for days, is just over 10 years old and dropped $115,000, originally listed for $1,050,000 on Aug. 9, as of Wednesday. With three stories of open floor plans to spread out—translating to sky-high ceilings in the living room—and multiple decks overlooking the lush greenbelt that allow natural light to flood inside, this home has been on the market for nine days.
This listing is held by Realty Austin.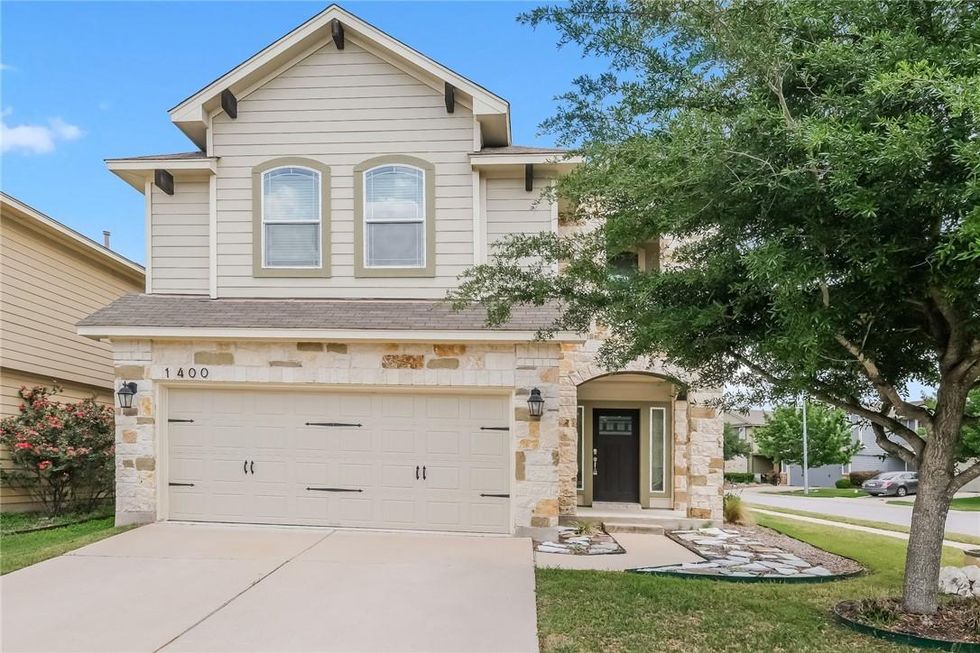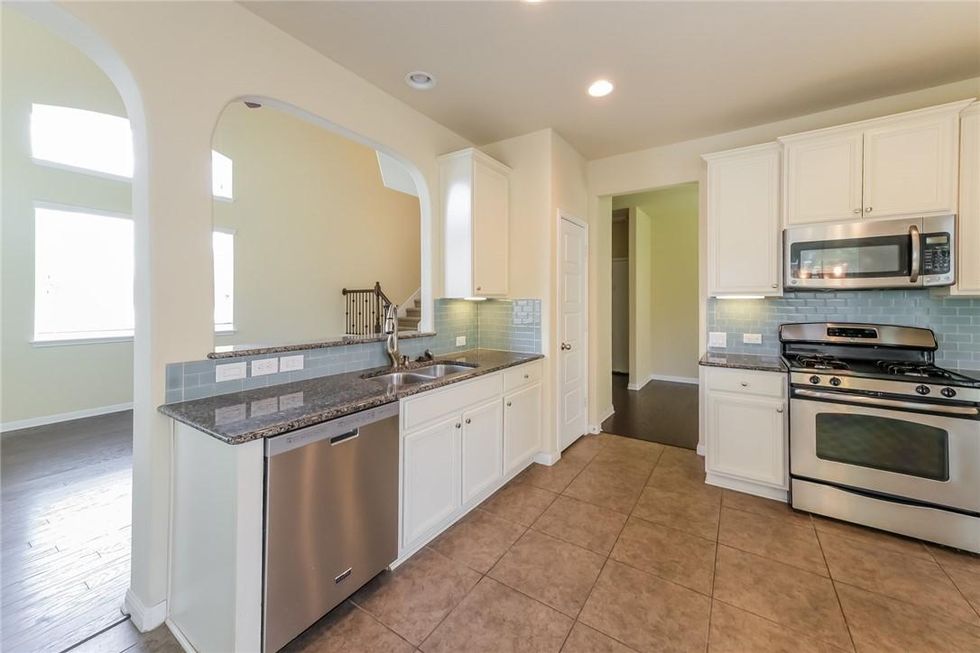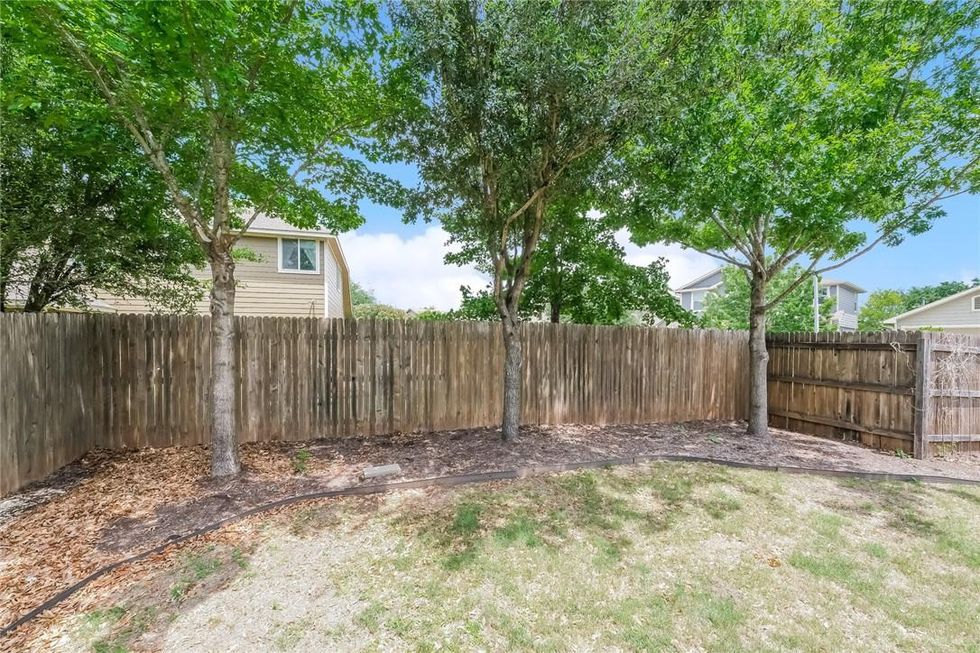 (Realty Austin)
Located in far South Austin on a corner lot, 1400 Huckleberry Lane first hit the market on May 19 for $566,000 and has since dropped in price five times, sitting at $502,000 as of Wednesday. With three bedrooms, two-and-a-half bathrooms and a large backyard, this house has plenty of space for a family and landscape potential outside. This house was last sold on Jan. 1, 2019 for $283,444.
This listing is provided by Realty Austin.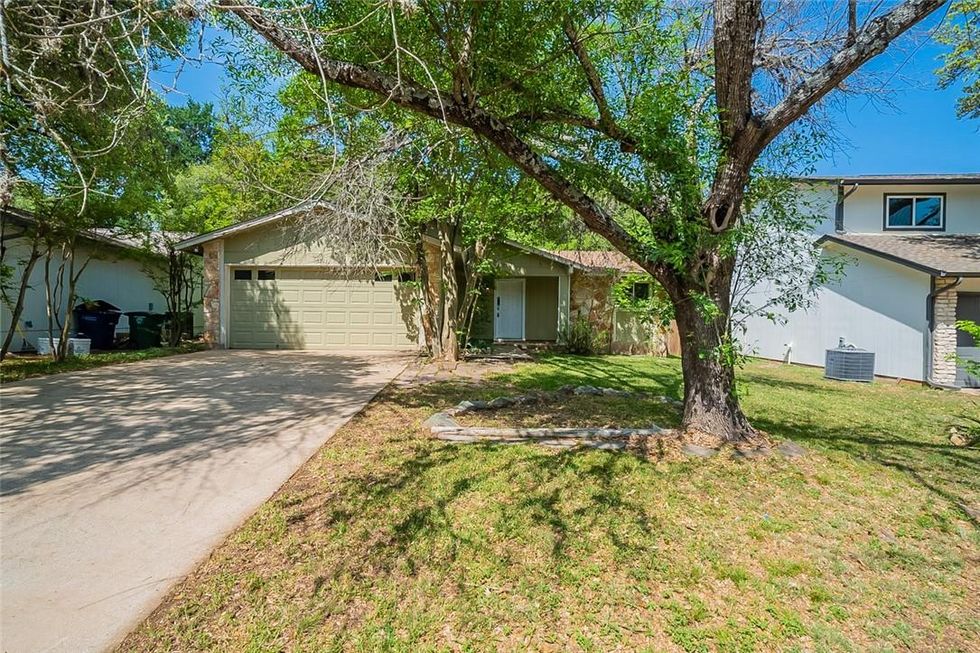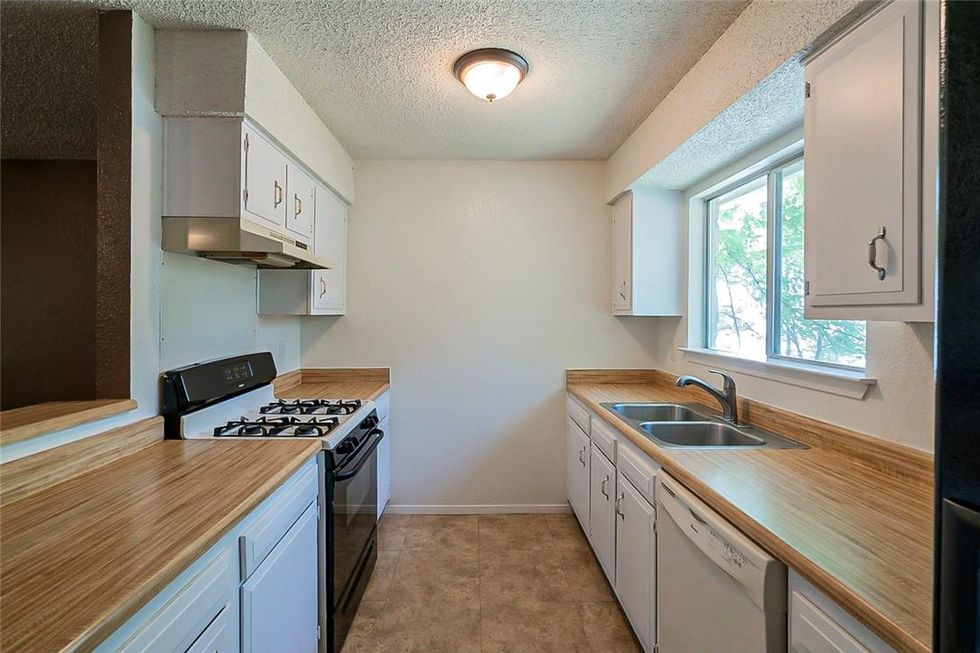 (Realty Austin)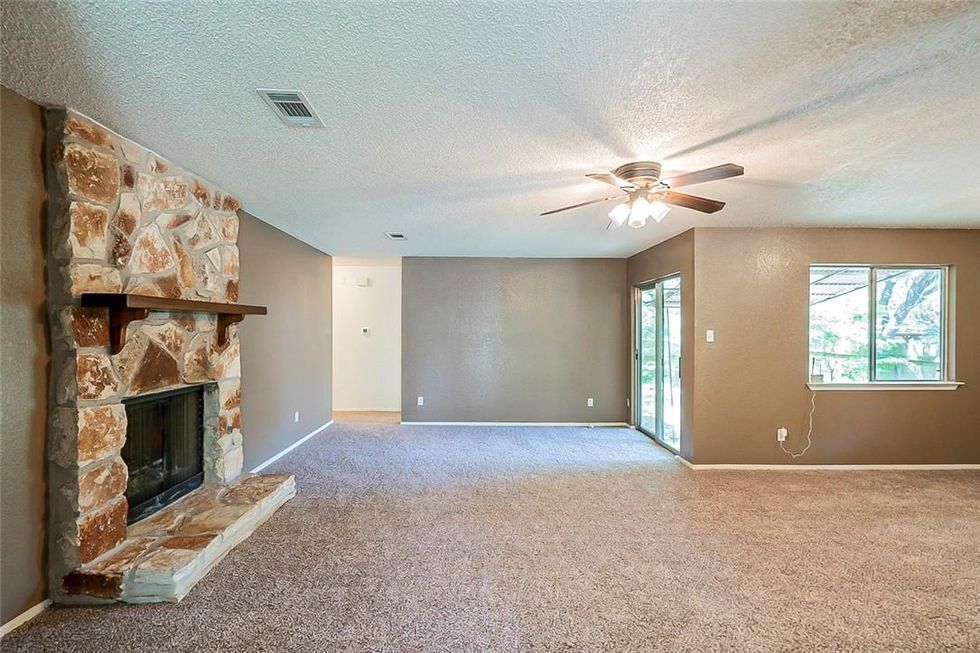 This quaint little three-bedroom, two-bathroom home is shrouded in greenery and gives off a retro vibe with its stone focal point fireplace, plush carpeting, breakfast nook and sliding doors. Originally listed for $595,000 on May 12, this listing has dropped in price seven times and fallen a total of $104,000 as of Wednesday. It was last sold for $219,900 on Oct. 7, 2015, and leased for $1,595 starting in 2017.
This listing is provided by Realty Austin.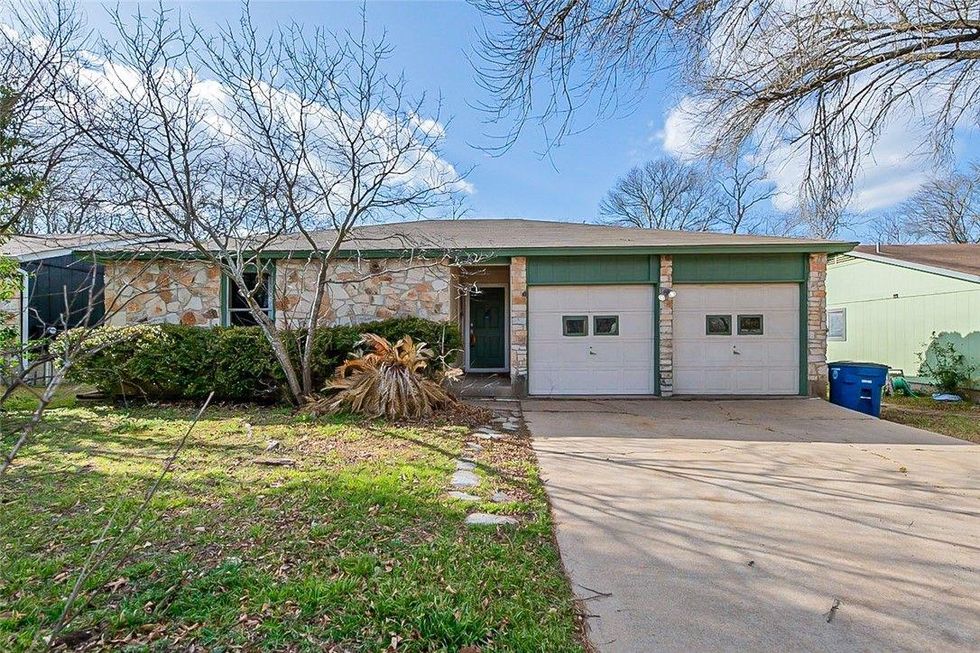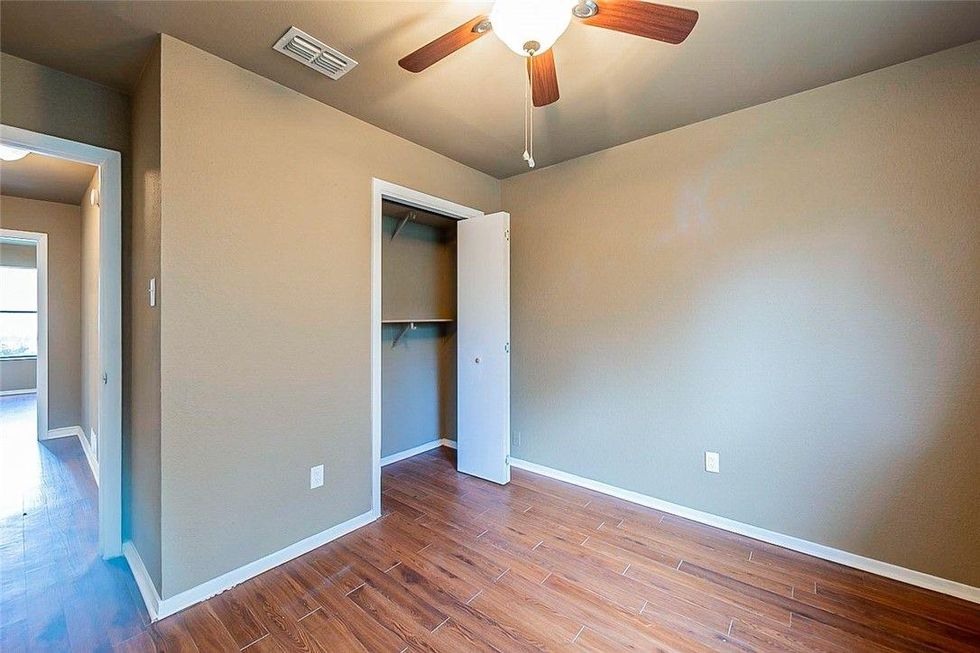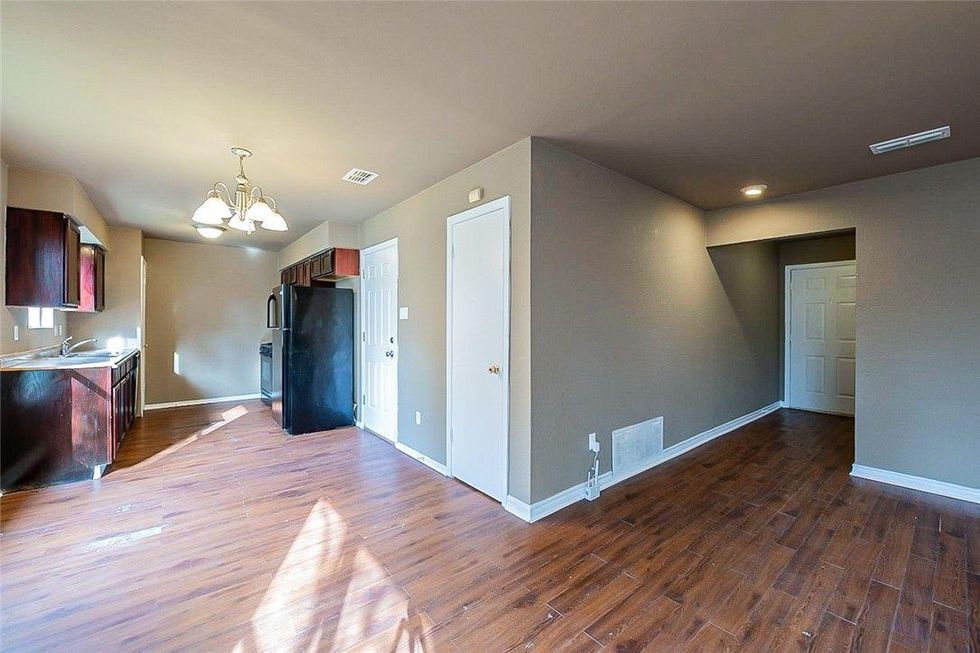 (Realty Austin)
If you're looking for a Sunset Valley home, 7804 Clydesdale Dr. boasts three bedrooms and two-and-a-half bathrooms across 1,197 square feet, plus a $111,000 price decrease since May. Originally listed on May 9 for $545,000, the home has dropped price six times up to Aug. 11, outside of a month-long stint when it was listed for $551,000 before being pulled off the market.
This listing is provided by Realty Austin.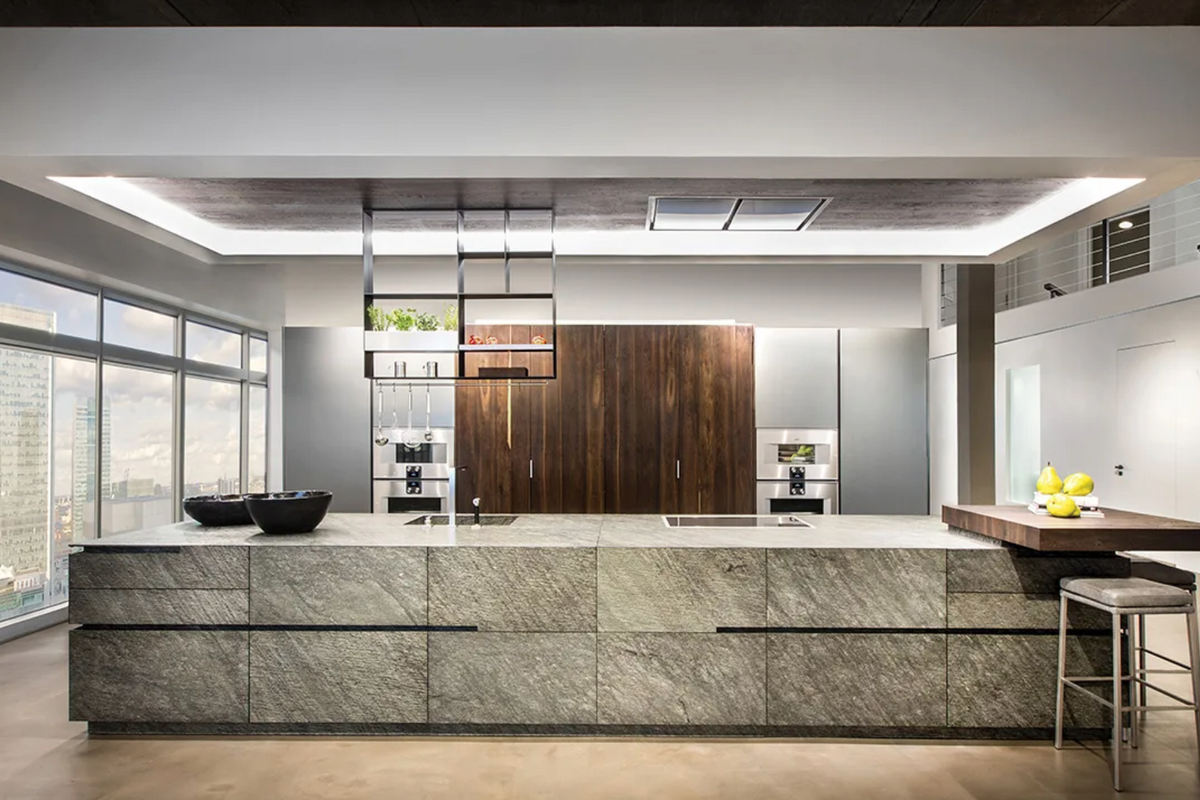 You've found your dream home. Now it's time to design your space.
Let eggersmann make your dreams come true. Not only are their products custom-crafted to last a lifetime, but their team of professional designers, installers, and care specialists are there to assist you from the ideation to the implementation of your gorgeous and highly functional space.
A family-owned business, eggersmann offers modern design solutions for every room in your home and they've had a hand in the design of many of the most beautiful homes in Texas, including right here in ATX.
A downtown condo. A house on the lake. South Austin style. All are perfect for eggersmann's design solutions.
If you're not sure where to begin, eggersmann has plenty of inspiration to get you started.
Kitchens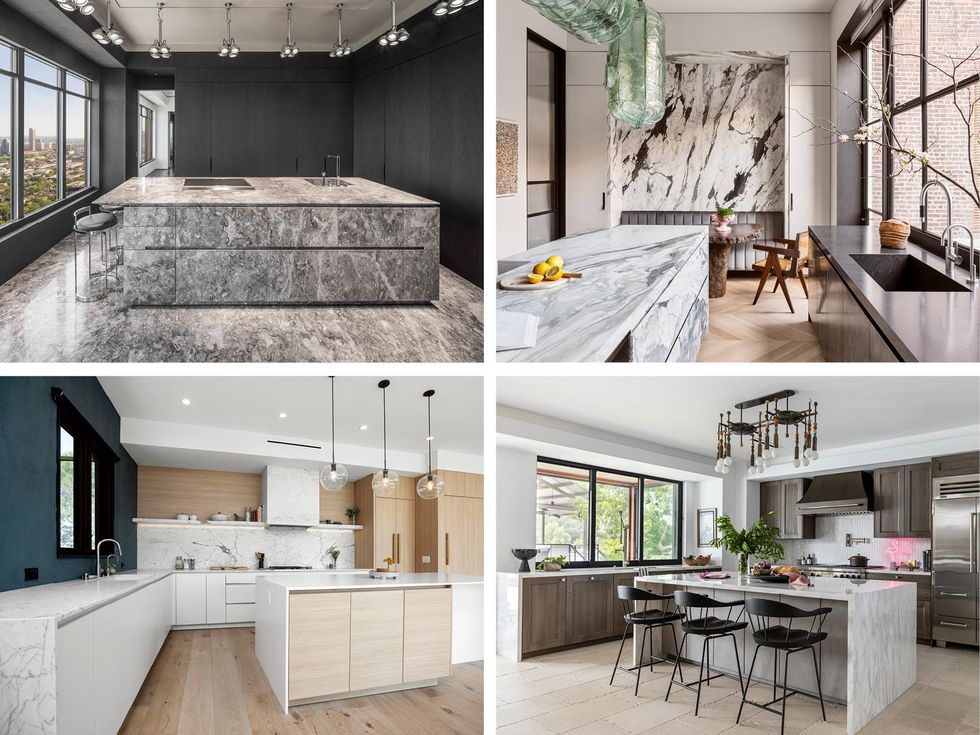 Kitchens are living spaces that invite us to indulge our senses; places that help us bond and are the heart of the modern home.
Eggersmann's modern German kitchens and home living solutions are distinguished not only by unique stone cabinet fronts and exotic veneers, but also technological feats in cabinetry composition and ergonomics like handleless cabinets and motion sliding countertops.
Their ideas spring from over 100 years of experience. Ever since Wilhelm Eggersmann founded this company in 1908, the now global team insists only the best will do and that every kitchen should be as individual as its owner.
Closets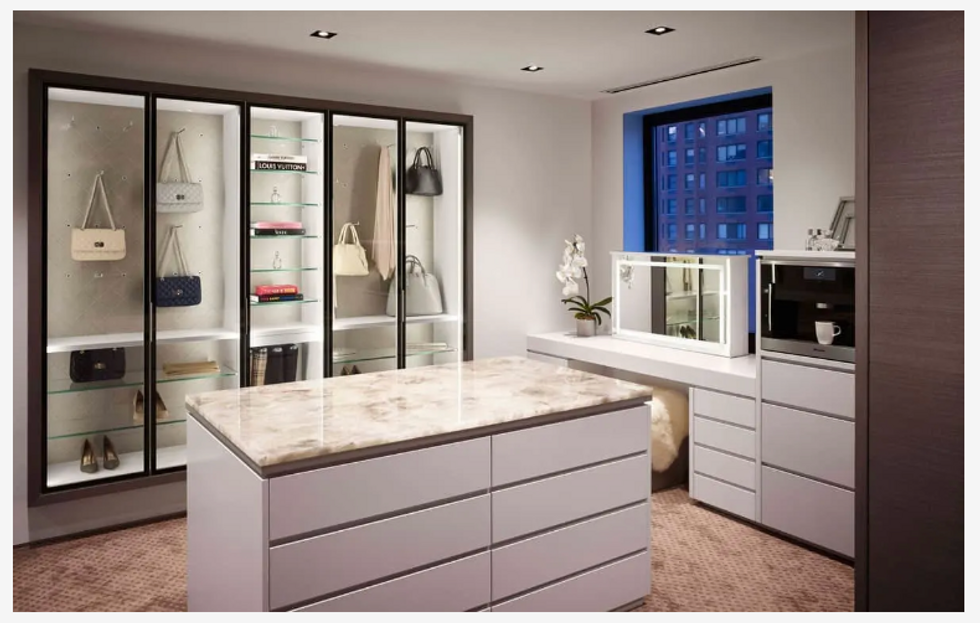 eggersmann usa
Beyond the closet, eggersmann brings soul to your wardrobe.
Tailor made in every aspect, personalize your space to make dressing and attire a special occasion. With innovative design solutions like hidden safes, watch-winders, and other accessory storage that will make the organizationally-obsessed squeal with delight, eggersmann's team of designers can help you to create a closet you'll want to spend all day in.
Living Areas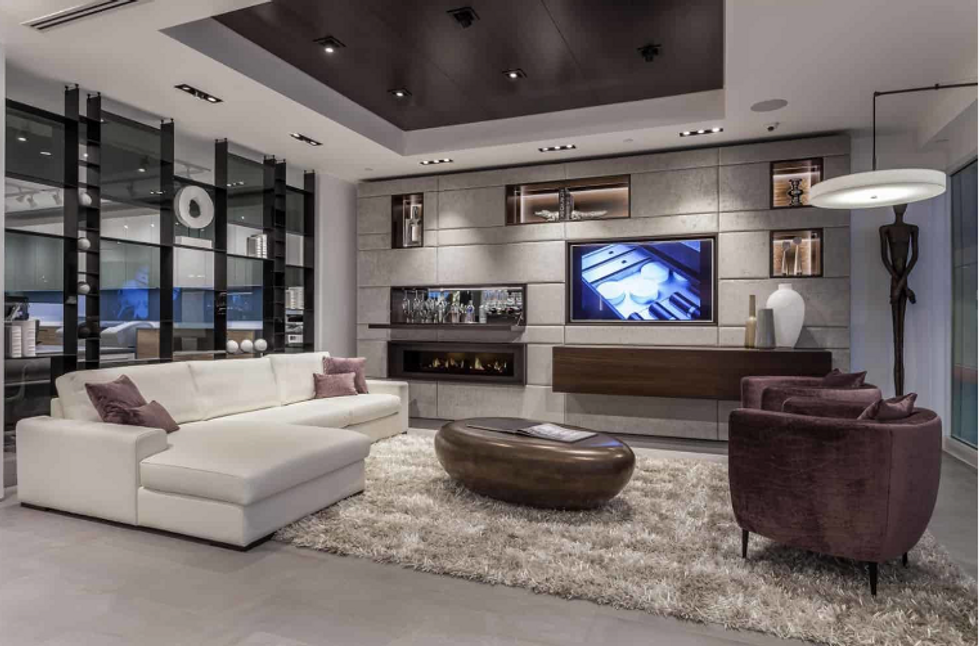 eggersmann usa
Create modern, beautiful spaces that motivate you to play and socialize. Host the next grand celebration or relax and relieve the tensions of your day. Eggersmann's entertainment solutions focus on how you live and how you entertain.

Need a TV for a family movie night but prefer something besides a black screen when you're entertaining? Eggersmann's remote-controlled lifting technology allows you to do just that. What about design solutions that keep a bustling household organized? Eggersmann makes it all possible.

Working with eggersmann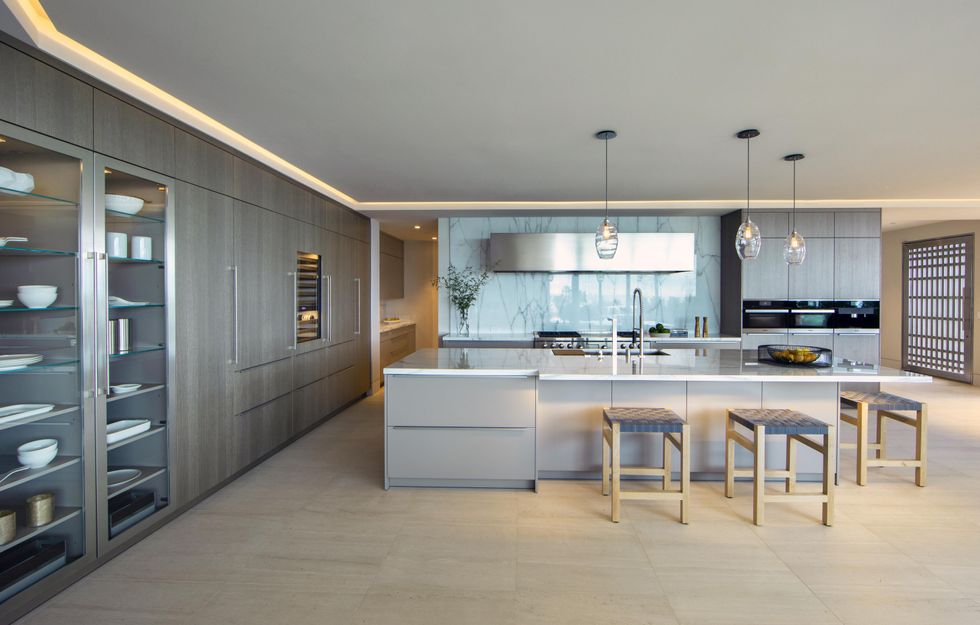 eggersmann usa
To learn more about the exceptional luxury cabinetry, exotic durable finishes, and innovative solutions, you may visit one of 6 eggersmann showrooms in the US, one of its retail locations in Canada, Mexico, or the US including Hawaii, or call to make an appointment with the satellite design service here in Austin where a knowledgeable representative will meet you at your home, office, or location of your choice.
The eggersmann team works directly with homeowners to bring their dream spaces into reality or with your interior designer, architect, or builder. They also have extensive experience working with high-rise/multi-unit developers or condo owners.
Find the
nearest eggersmann location
.