Get connected with our daily update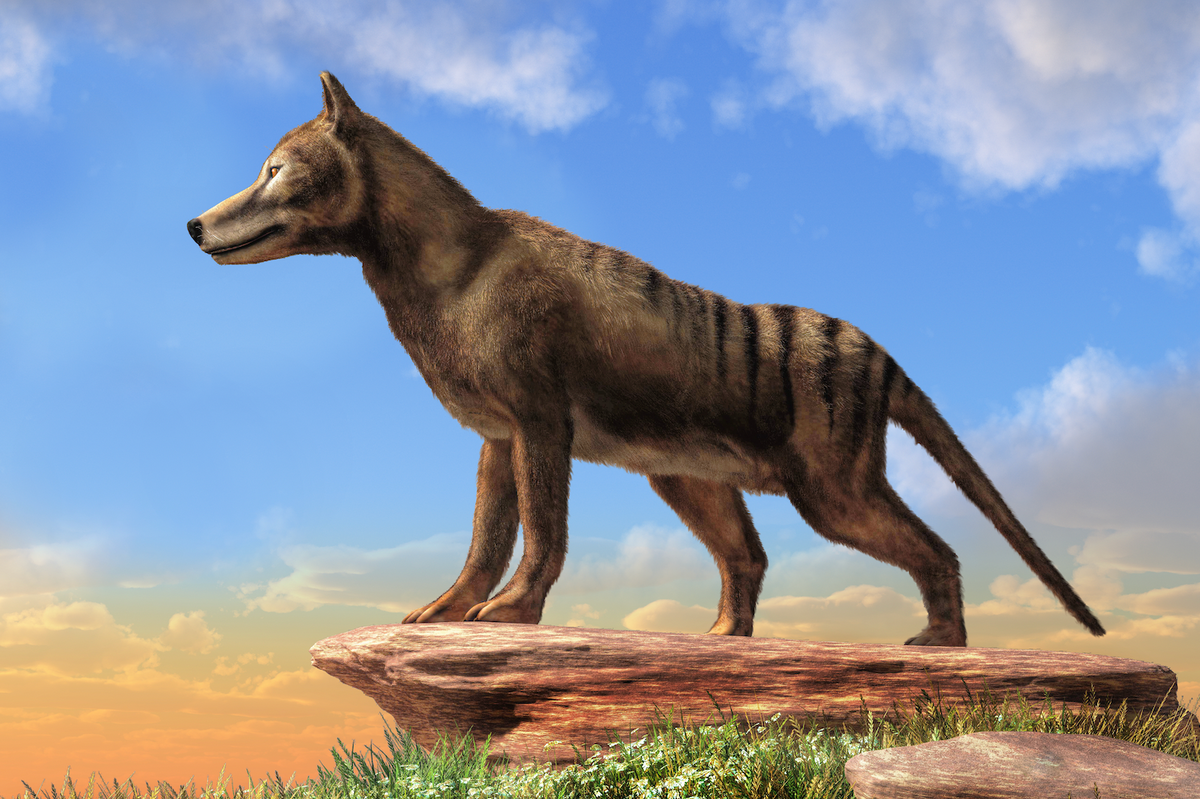 Genetic engineering company Colossal Biosciences announced it has started de-extinction of the thylacine, also known as the Tasmanian tiger.
---
Partnering with the University of Melbourne and its Thylacine Integrated Genetic Restoration Research Lab on these efforts, Colossal says bringing the tiger back could "re-balance the Tasmanian and broader Australian ecosystems."
"With our planet's biodiversity at risk, we will continue to contribute scientific resources to preserving the species and ecosystems necessary to sustain life," CEO Ben Lamm said.
Founded last year, Colossal aims to further develop technologies for marsupial conservation efforts and say they are the first to apply CRISPR technology for the purpose of species de-extinction.
The company has its headquarters in Dallas with Austin ties through its software and hardware team. Also with Lamm, who is former CEO of Austin AI company Hypergiant.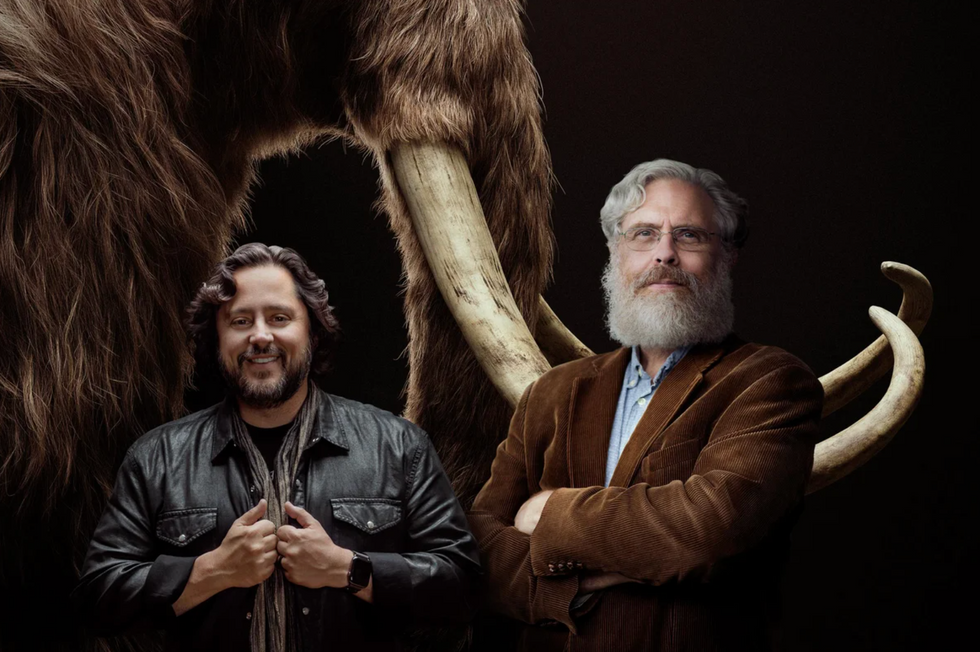 Ben Lamm and co-founder George Church
The Tasmanian tiger marks Colossal's second de-extinction project. Before its work on the Australian marsupial that was eradicated nearly a century ago, Colossal announced its plans to resurrect the woolly mammoth.
Now, Lamm said they are thrilled about teaming up with the Melbourne lab, which is headed by Andrew Pask, a marsupial evolutionary biologist and Tasmanian tiger expert.
Pask said this is a "landmark moment" for marsupial research and that the technology from the project will influence the next generation of conservation efforts.
"Additionally, rewilding the thylacine to the Tasmanian landscape can significantly curb the destruction of this natural habitat due to invasive species," Pask said. "The Tasmanian tiger is iconic in Australian culture. We're excited to be part of this team in bringing back this unique, cornerstone species that mankind previously eradicated from the planet."
\u201cIntroducing Texas #pumas reinvigorated the Florida panther population.\u201d

— Colossal Biosciences (@Colossal Biosciences) 1655137149
Colossal points to the reintroduction of wolves to Yellowstone and the Tasmanian Devil to Australia as examples of the importance of rewilding species to their original habitats. Through that, Colossal says, damaged ecosystems can be restored and revitalized.
To achieve the successful birth of the Tasmanian tiger, Colossal says advancement of current marsupial assisted reproductive technology is required. The work goes beyond the Tasmanian tiger though and Colossal says this technology will be instrumental in the preservation of marsupials at large. The company notes this is especially important in Australia, which faces a fast rate of biodiversity loss and where marsupials are highly concentrated.
Colossal boasts investors like nature gaming group Untamed Planet and local Australian non-profit WildArk, as well as actors the Hemsworth brothers.
"Our family remains dedicated to supporting conservationist efforts around the world and protecting Australia's biodiversity is a high priority," Chris Hemsworth said. "The Tassie Tiger's extinction had a devastating effect on our ecosystem and we are thrilled to support the revolutionary conservation efforts that are being made by Dr. Pask and the entire Colossal team."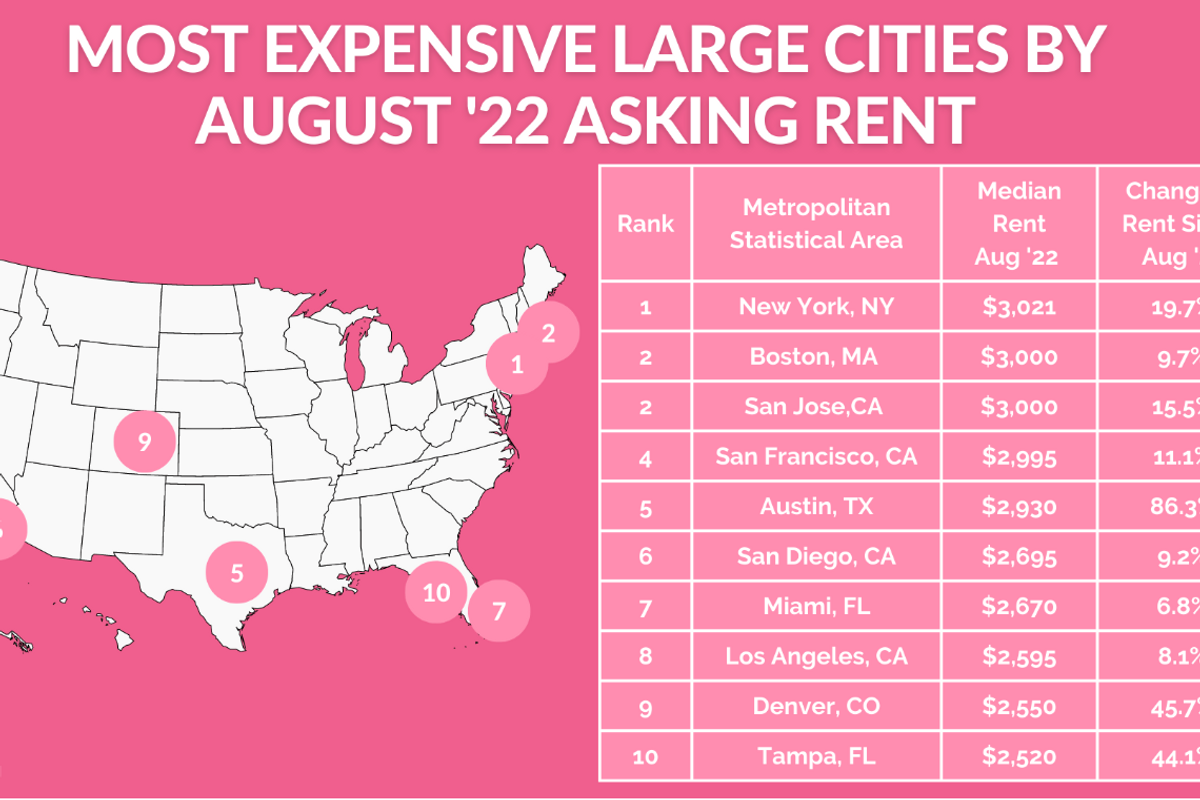 Dwellsy
While searching for a place to live, Austin renters will face monthly rates of nearly $3,000, a recent guide from rental marketplace Dwellsy shows.
The median rent in August this year was $2,930, a more than 86% increase since August 2021. That's $820 more than the nationwide median asking rent in August and puts Austin just below the Bay Area, Boston and New York for large cities with the most expensive asking rent.
"Within this group, Austin, TX stands out for the highest increases in asking rent, which has nearly doubled since this time last year," the study notes.
Outside of those large cities, however, others are seeing even higher rent spikes. Metro areas that ranked above Austin in one-year increases include those like Kansas City, MO with a 112% change in rent since last August and Tucson, AZ with a 124% change.
The data reflects large apartment communities, single-family homes and 2-6 unit buildings.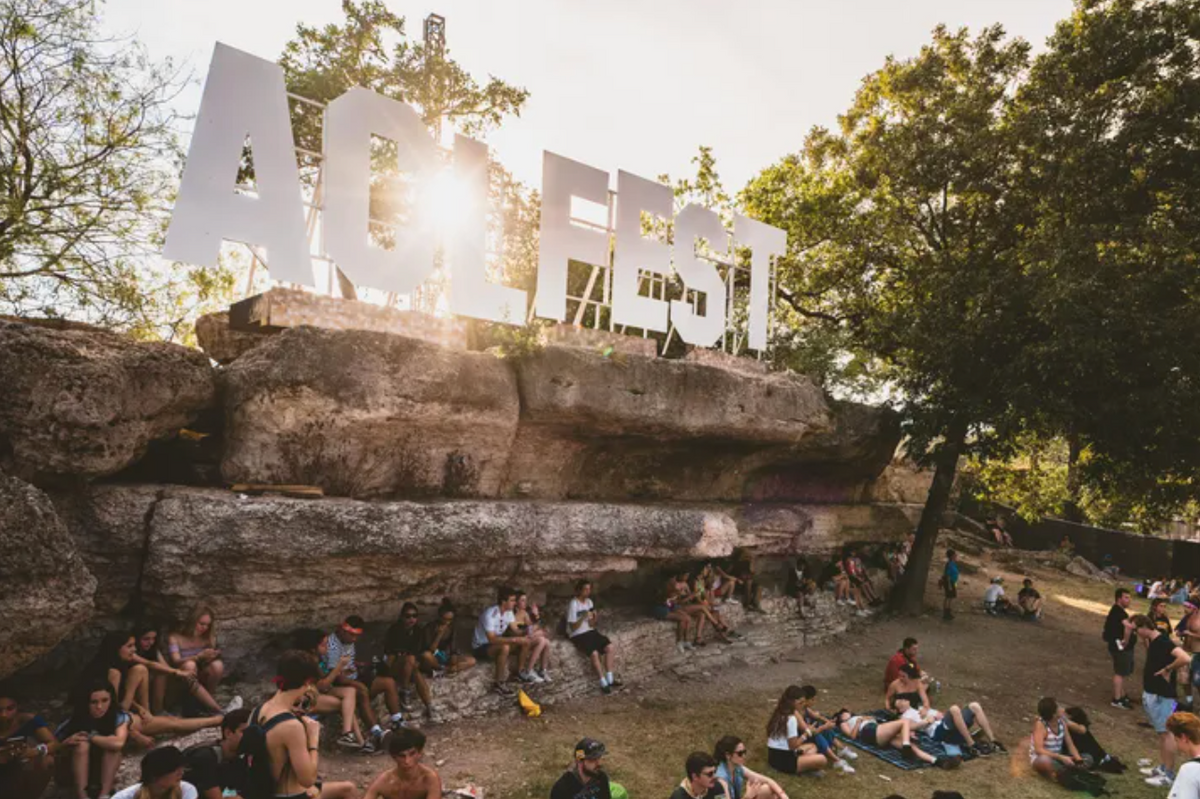 ACL Festival
Remember that ticket you and hundreds of thousands of others bought to get into this year's Austin City Limits Music Festival in Zilker Park? Well it turns out it guarantees you a lot more than just music this year.
"By purchasing a ticket, you agree to submit to a full body pat down and magnetometer screening before entry," says the festival's website, which goes on to add, "Persons that refuse to comply with the search will be refused entry to the event."
It's all part of a safety and security plan festival organizers say they're working on 24/7 that changes every day.
"We work closely with the City of Austin to continually evaluate our security measures , both seen and unseen,to ensure the safety of everyone in the park," said one festival organizer.
It's an approach that's led to bans on everything from big bags to backpacks,and selfie sticks to explosives and firearms. But this year a less visible threat to the festival is also listed on their webpage.

"Safety is our highest priority at the ACL Festival," reads the website, "which includes public health."
While this year's website offers links to learn more about preventing a newer Monkeypox threat, Covid concerns continue.
"If you're unvaccinated, the CDC encourages you to bring and wear a mask," says the website which goes on to add, " ACL festival encourages all patrons and staff to look out for each other and to not attend the festival if they don't feel well."
While festival organizers tell us they'll be doing all they can to keep things safe and secure for the close to half a million festival goers expected at the park over two weekends, they're counting on you to do a little more than just enjoy the show.
"Remember:", says the website," You're the eyes and ears of the festival. If you see something suspicious, say something."