Get connected with our daily update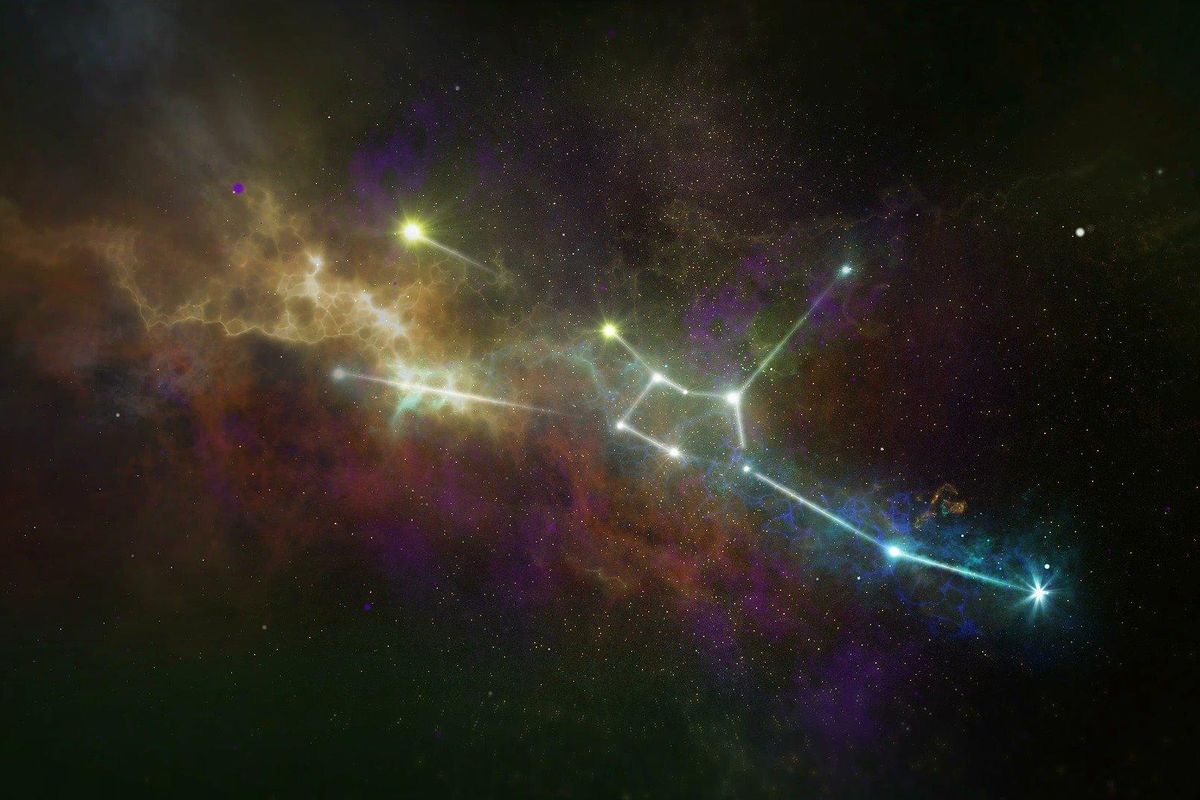 Although this Taurus season brings the promise of smooth and delightful renewal, it also features the intense contrast of a heavy full moon lunar eclipse, prompting us to ride the waves of lightness.
Shortcuts: Aries, Taurus, Gemini, Cancer, Leo, Virgo, Libra, Scorpio, Sagittarius, Capricorn, Aquarius, Pisces
---
Around May 15th, the day of the Lunar Eclipse, it will be especially important to stay on your toes and out of harm's way. Regardless, we'll get to continue enjoying the Venus, Jupiter, and Neptune conjunction in Pisces—truly one of the most picturesque combos imaginable, infusing our realities with an extra dose of the supernatural and extraordinary. Mercury is also slowing down to station retrograde, which will happen on May 10, in which we might let our minds ease into the curiosities and questions they will be exploring through the rest of the spring.
Taurus: April 20-May 20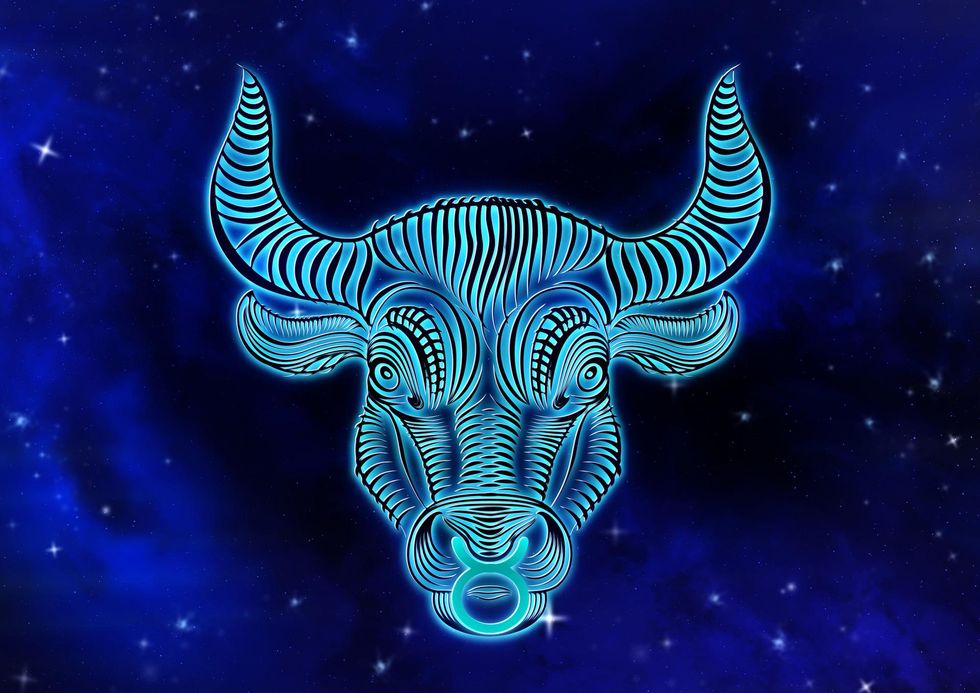 Taurus: April 20-May 20
Welcome home, Taurus! Beyond this being your time to shine, this month highlights the ways in which your Taurean nature is currently crackling with evolutionary potential. Our New Moon on May 1 features a strong, electric impulse from the planet Uranus, who has been in your sign since 2018 and will be until 2025. Here, you can renew your experiments in connecting to life's goodness, supporting quick and organic growth, and probing the possibilities of earth's beauty. Relative to this liberating potential, the lunar eclipse on May 15 can show you the ways in which this beauty becomes more refined, subtle and rooted. This might look like giving some elements of your universe a good trim or two, but these sharp moments can also be elucidating.
Gemini: May 21-June 20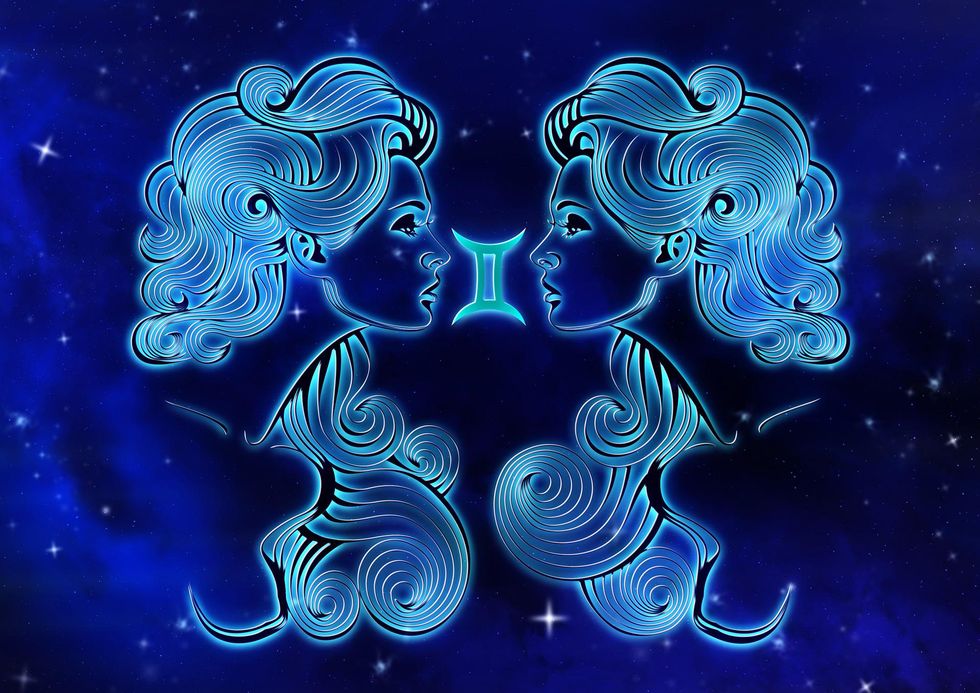 Gemini: May 21-June 20
Just as the Sun slides into Taurus, your ruling planet, Mercury, is slowing down to begin its retrograde. The heavenly trickster will reverse course in your native sign, Gemini, but over the next few weeks, they'll retrace their steps back into Taurus—an image of returning from the lofty realm of ideas into the rich, thick realm of matter. Beyond presenting an opportunity to test and live out your latest, sparking thoughts (which may include novel ways of thinking about yourself and your brightest expression), this retrograde will give you a chance to develop your mental flexibility and acuity. From the electric New Moon on the 1st to the intense Lunar Eclipse on the 15th, we'll be swung between life's polarities.
Cancer: June 21-July 22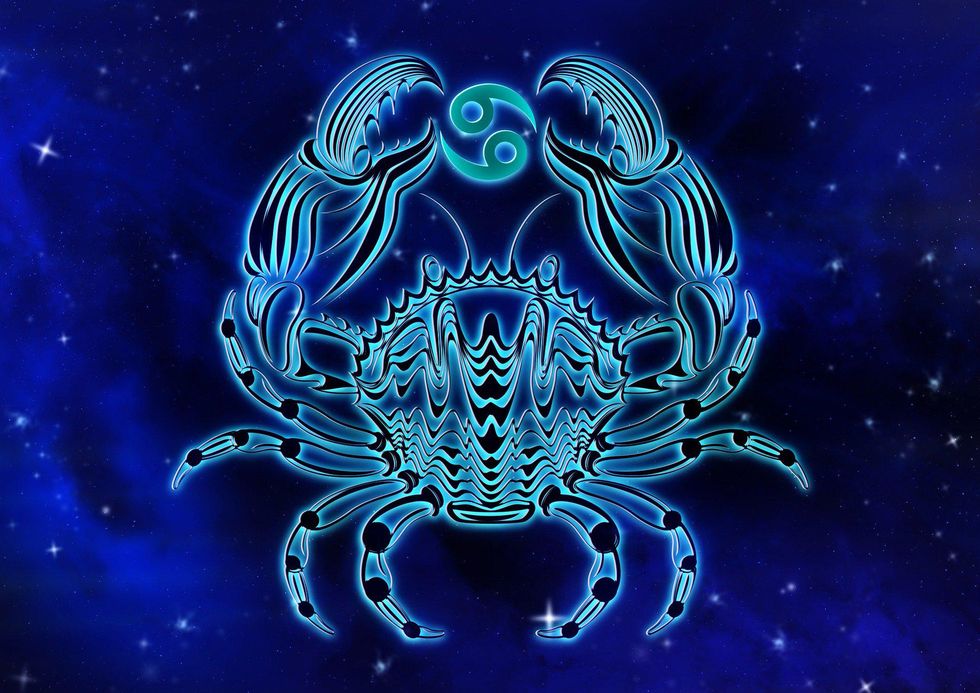 Cancer: June 21-July 22
In the waxing and waning of the moods that steer your life, this Taurus season will bring some peak drama for you, Cancer. On the one hand, we have a grouping of planets in Pisces pulling you toward your most heavenly aspirations and ideals. On the other, the Scorpio Lunar Eclipse will bring forth the ways in which you can be compulsive, fearful, or overly focused on less than healthy matters. Allowing yourself to go through the month in a soft and slow manner, savoring encounters even with unsavory subjects, will allow you to make this a time of transformation, shedding the slack instead of getting sucked into the subterranean swirl. In doing so, you can be a solid point within your community, helping it be a thing of beauty.
Leo: July 23-Aug. 22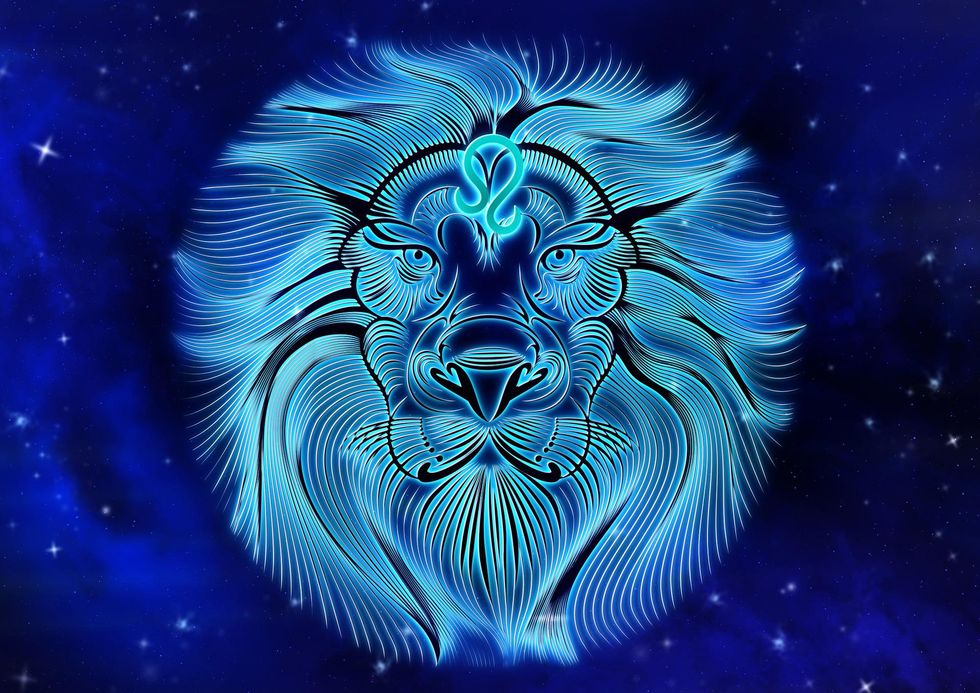 Leo: July 23-Aug. 22
This Taurus season presents a challenge for you to express yourself in a strong, steady glow, Leo. Beyond compulsively trying to limit exactly which lights you're seen in, though, a better strategy would be to try to embrace your full spectrum of colors, finding ways of weaving together your different selves and others. Figuring out how to dance with your obstacles and enemies will be a central element of this. Although some ambition and competitive heat could be quite enlivening, you might also look for ways to step back from the struggle, be still, and feel into your roots. Especially around the Lunar Eclipse on May 15, consider that you can draw nourishment from below and what has come before.
Virgo: Aug. 23-Sept. 21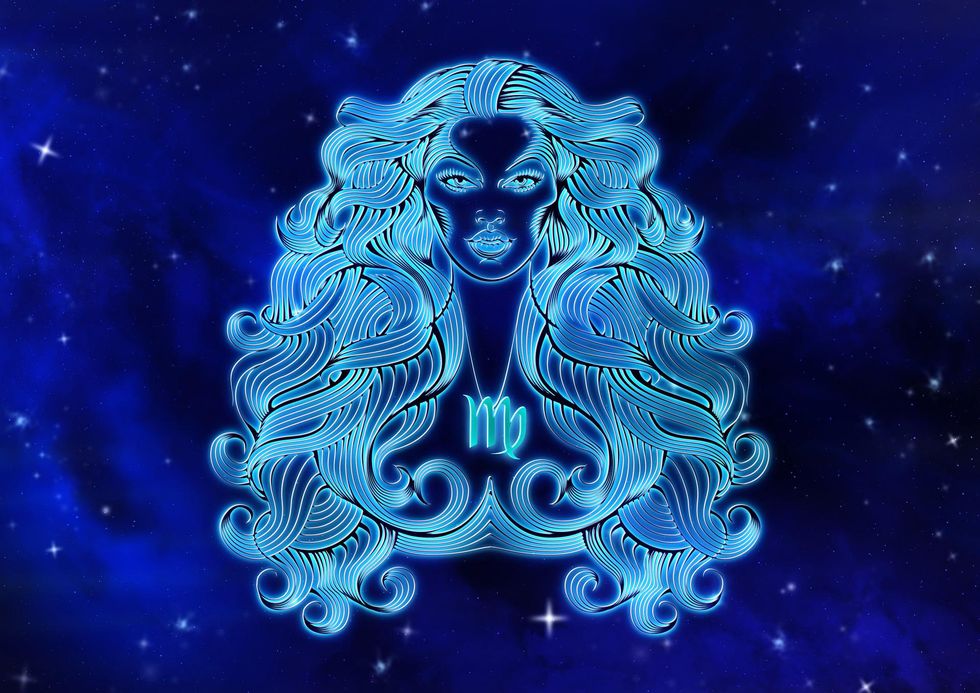 Virgo: Aug. 23-Sept. 21
Virgos! This coming month highlights the way in which nature can unveil greater, deeper, and broader beauty for your edification. Although this can express itself as potent joy or pleasure, it should also help you rearrange your thoughts and values. You might think of this process as a conversation with a combination teacher/lover, who is best able to speak intimately and truthfully on occasions of quiet and reverence. This discussion is ultimately between you and the divine, but don't be afraid to reach out to a confidant or beloved thinker. Through all of this, listen to changes in your voice, internal and external, and look for ways to play with a greater range of tone!
Libra: Sept. 22-Oct. 23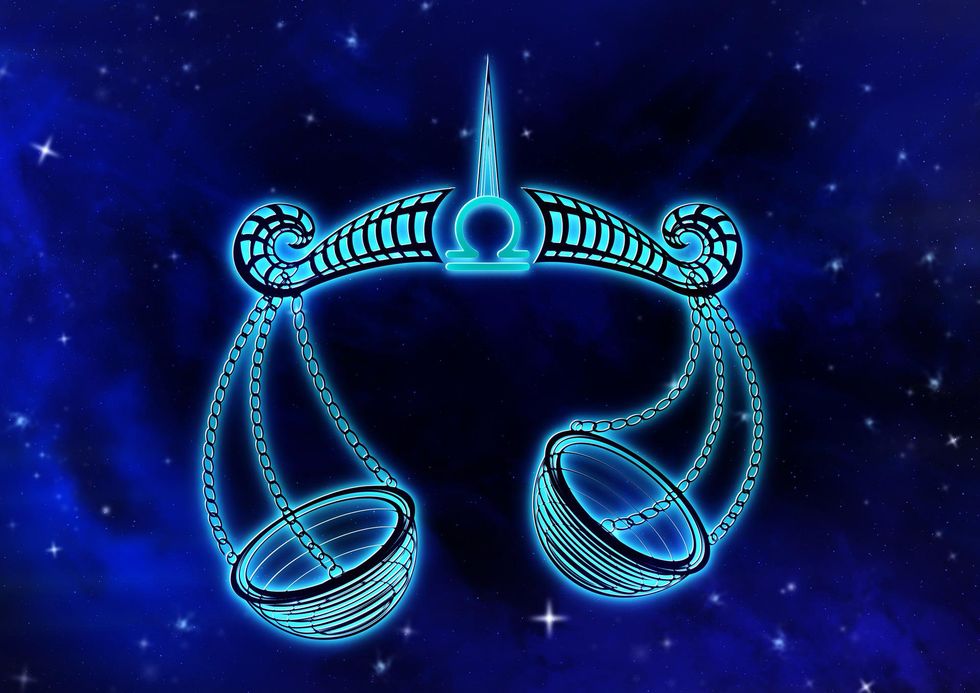 Libra: Sept. 22-Oct. 23
This Taurus season will feature some hectic eclipses, Libra, but consider that the greatest way to lean into change will be to find quiet. You might see this as a level surface upon which your scales can weigh and judge properly, or a solid ground from which you can push and pull without spinning out. Here, spin inwards. You do not have to denounce your basic hungers and needs—some renunciation might be contextually appropriate, but only relative to a stronger and more important desire. Regular quiet should help the dust settle so that you can feel the path forward more clearly.
Scorpio: Oct. 24-Nov. 21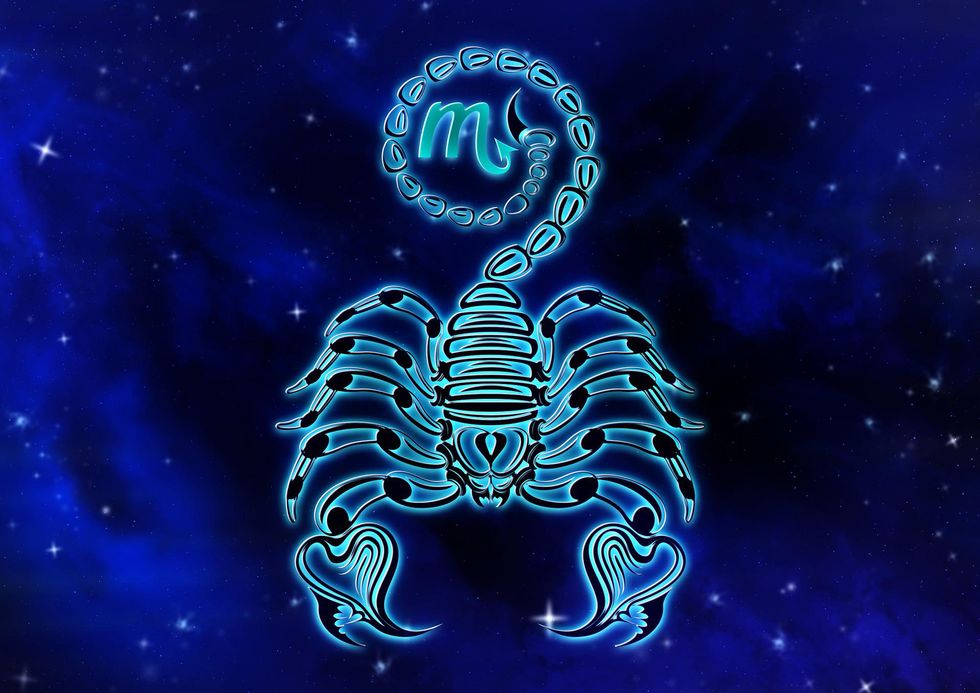 Scorpio: Oct. 24-Nov. 21
You have the best seat in the house for this month's subterranean orchestra, Scorpio. Although you might occasionally feel like the center of the drama, try to find beauty even amongst the harsher tones, and take curiosity in what resonates inside of you. Surrender to the full spectrum. Get your ears wet with some poetry, and then listen actively. You'll know if or when your voice is called forth. Until then, find some secret place to make some music and noise, and figure out how you can listen as deeply and clearly as possible.
Sagittarius: Nov. 22-Dec. 21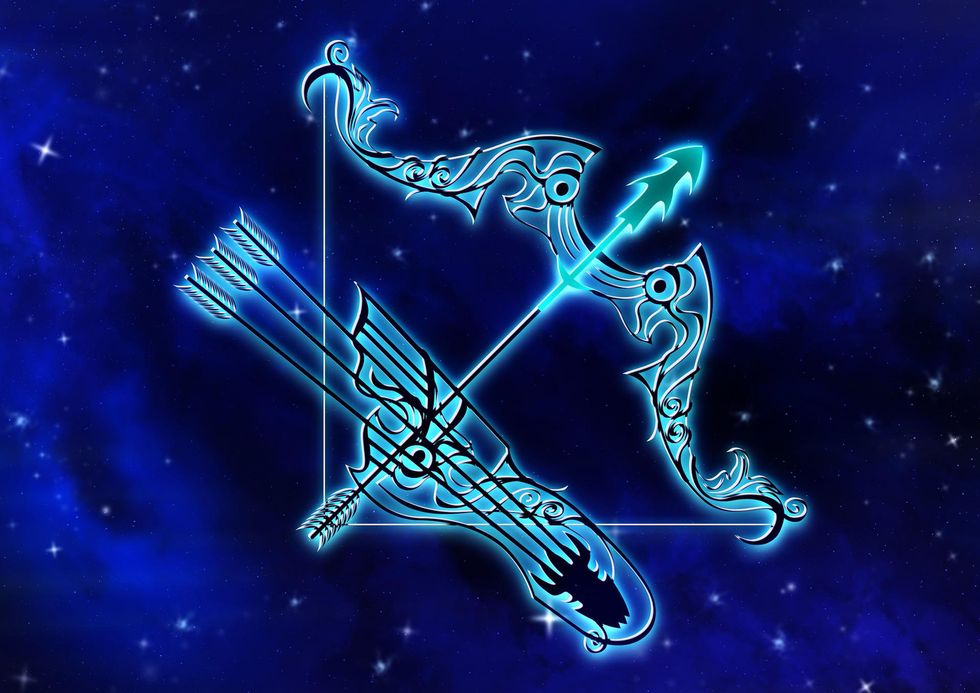 Sagittarius: Nov. 22-Dec. 21
The month ahead would be a wonderful time to dig deeper into your personal mythology, Sagittarius. What heroes and epics captivated you as a child and bring to life your inner child? Reabsorbing some of the mythical moments that nourished your imagination would be a great, first step—a second would be to play into those stories, to engage in some make-believe. Whenever you're stuck, ask what would your favorite character do. What happy endings or new beginnings can you dream up and into? Consider possibilities! Ask, 'What if?' at least once a day.
Capricorn: Dec. 22-Jan. 19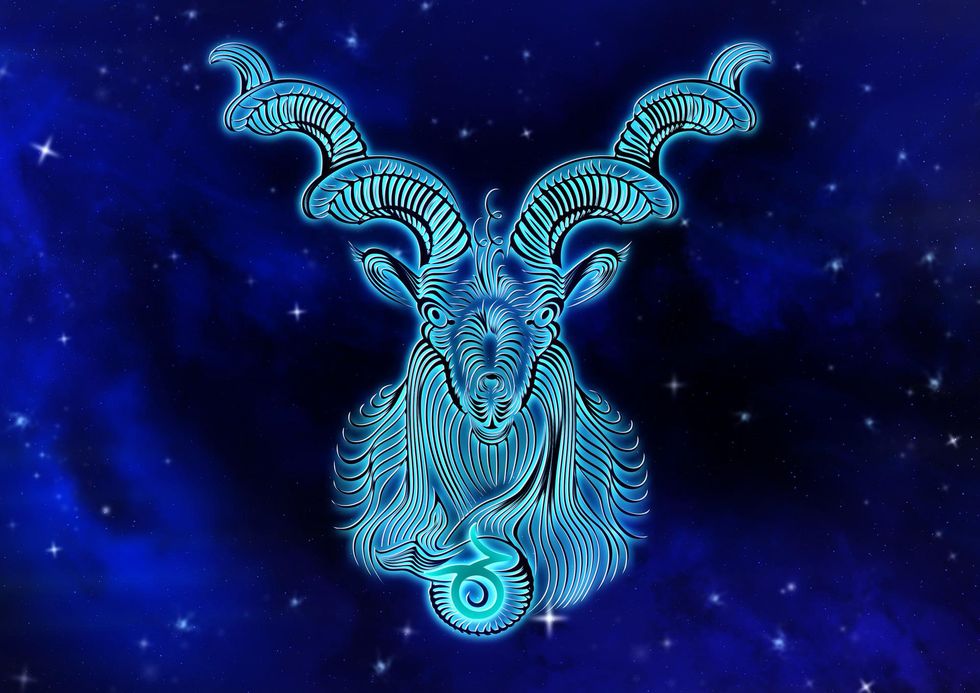 Capricorn: Dec. 22-Jan. 19
This is a month with substantive potentials, Capricorn, especially in how you structure your thought. Magic in the air can quickly catch our curiosity, but the full implications of magic are sometimes disruptive and dangerous. In this regard, sometimes we only wade knee-deep into the mysteries. You don't have to discard your skepticism or need for certainty here—they can be helpful tools in naming and navigating your treasures. So, what are the mythical objects that churn your heroic journey? How can they reorient your universe and change the way you think through the everyday?
Aquarius: Jan. 20-Feb. 18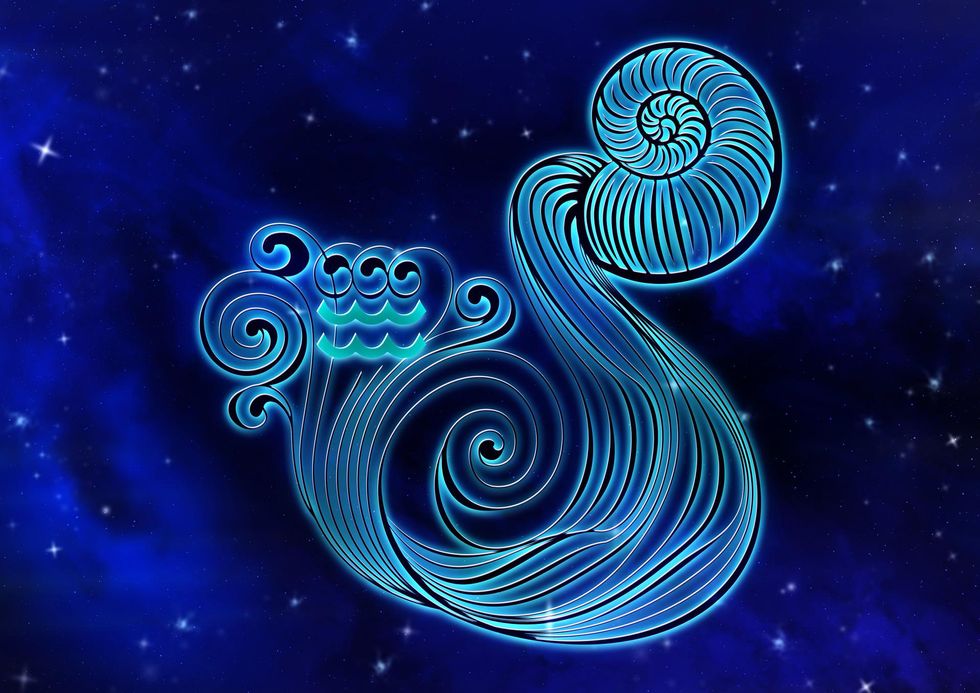 Aquarius: Jan. 20-Feb. 18
A transition point lays around our new moon on the May 1, which is conjunct the Aquarian Uranus. On the one side lays challenging momentums that need to be resolved; on the other, worlds to be born, given the freedom. Think of this moment as a second chance to both invest in clear potential and rectify previous misalignments. This procedure might entail considerable reflection and imagination, but be willing to pay equal attention to beauty and majesty as to concrete or difficult scenarios. Take a bet on a welcoming universe!
Pisces: Feb. 19-March 20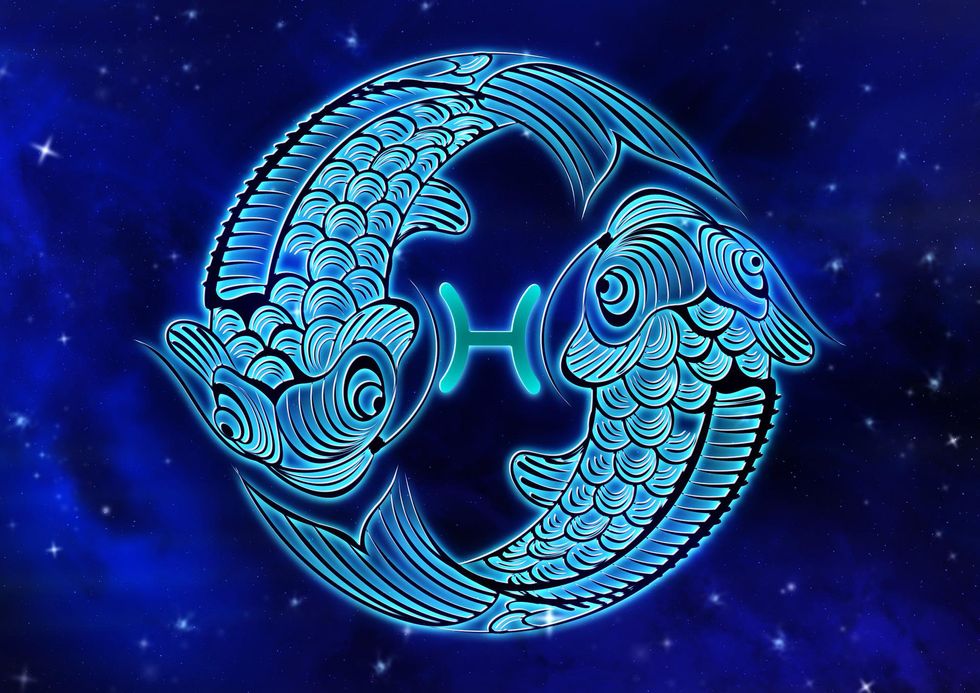 Pisces: Feb. 19-March 20
How do you twist and turn with the churnings of fate, Pisces? Your sign is one of the great centers of action in the grand eclipse drama this month, and as such, you can expect the unexpected. A dragon is said to writhe through these moments. Even if we often just need to get out of its way, we can be inspired and appreciate the grand powers of life. Can you hear that dragon resonating within you, too? In which biographical directions does that wise innocence want to explore itself? Let it roar and play around in your imagination—what you learn could really help you steer through the years to come.
Aries: March 21-April 19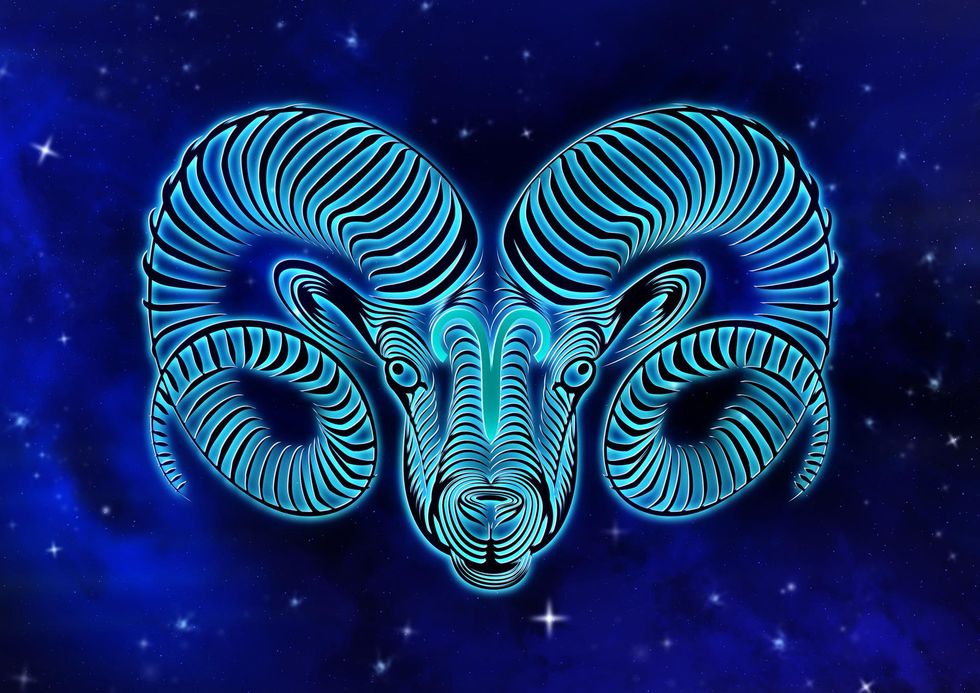 Aries: March 21-April 19
The great strides that you can take this month, Aries, have to do with gratitude. You can think of your gracious acts as gifts, as seeds you're planting, or as ways to lighten your load. Sometimes a big exhale is more important than a big inhale, and sometimes the inhale is even more satisfying after emptying out. This gratitude can both loosen you up and take out excessive slack. Think of it as a savory, clean-burning fuel, or as an abundance of simple, reinforcing snacks. These good vibes don't have to be fluffy or vague, too—you can be sharp, precise, and strong in your giving of thanks
Charlie Cross is a local Astrologer, Spiritual Coach and Creative Consultant. You can follow their regular newsletter, learn about Astrology classes, and book a personal natal chart reading at astrologyally.com.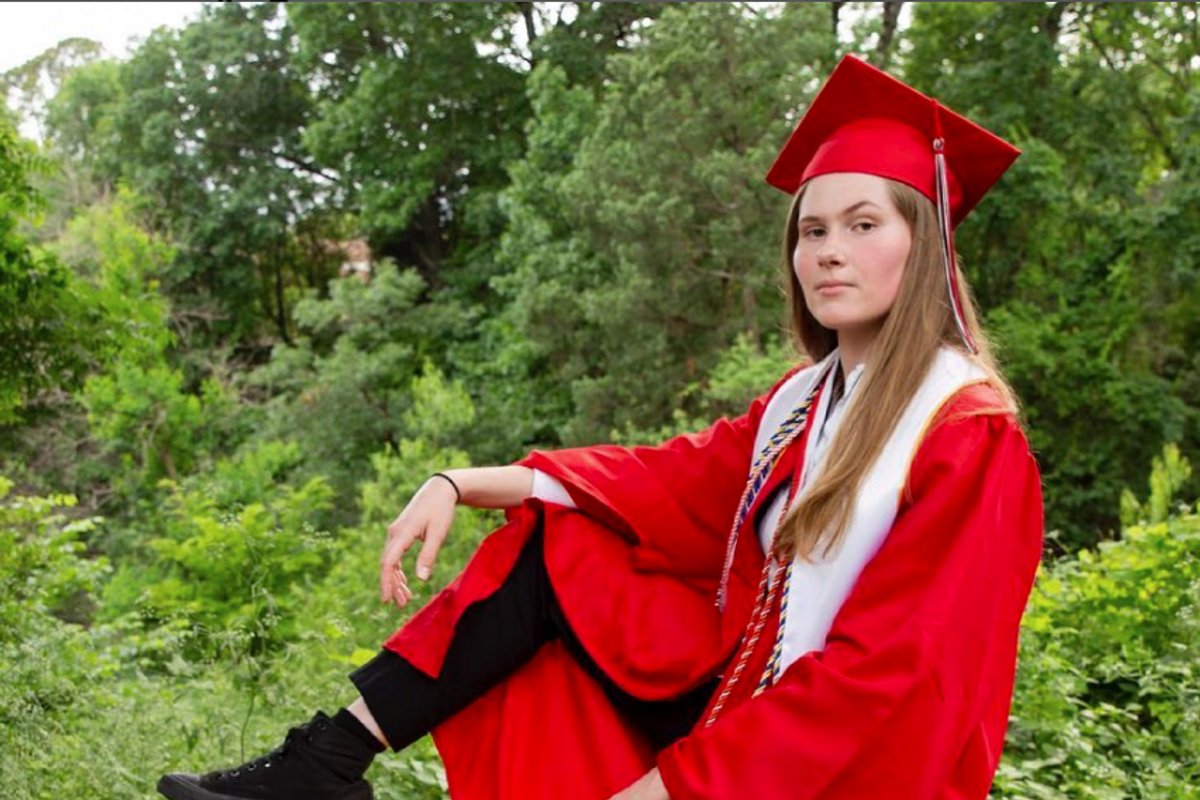 Paxton Smith's 2021 valedictory speech at Lake Highlands High School in Dallas wasn't the same speech she had previously shared with school administrators. She dropped the approved speech and made a case for women's reproductive rights after lawmakers passed the Texas "Heartbeat Bill."
Her advocacy made news on NPR, YouTubeTV and in The Guardian. Just over a year later, the "war on (women's) rights" she forewarned has come to a head as the U.S. Supreme Court voted Friday morning to overturn Roe v. Wade, ending constitutional protection for abortion access.
"It is up to the people to show up and show the courts and the politicians that we won't sit back and let this happen," Smith told Austonia Friday morning. "We will show up, we will fight back. Before, we were scared of them, now they should be scared of us."
Now a University of Texas sophomore and abortion rights activist, 19-year-old Smith said she wanted to give the same speech in the "the most public way possible" to reach "as many people as possible who don't agree that I deserve this right."
However, she says the response was "actually overwhelmingly positive" and supportive of her cause. According to a recent UT poll, 78% of Texas voters support abortion access in most cases.
The speech opened up further opportunities for activism: she advocated for reproductive rights at the International Forum on Human Rights in Geneva, interviewed with Variety magazine and spoke to tens of thousands at Austin's Bans Off Our Bodies protest at the Texas Capitol in May.
Smith also serves on the board of directors for the Women's Reproductive Rights Assistance Project, a national nonprofit organization that helps fund abortions or medication abortion—like Plan C pills—in all 50 states. Most recently, Smith has been attending protests in Washington, D.C. leading up to the ruling.
"This is land of the free. This is where you get to choose how you live your life," Smith said. "Overturning Roe v. Wade violates everything that we have come to believe about what it means to live in this country. I think a lot of people aren't willing to accept that this is a human right that is most likely just going to be gone for over half of the country within the next couple of weeks."
Bracing for the next steps, Smith gave some tips for supporters:
Find a protest to attend.

"I would say invite somebody to go to those protests with you, invite a couple of friends, invite people into the movement," Smith said.

Talk about the issue on social media—use the platform you have.

"Have these kinds of conversations where people can just talk about their fears and then find ways to go and advocate for yourself," Smith said.

Volunteer at a nonprofit near you.
"I feel like a lot of the reason things have gotten as bad as they have within the abortion rights world is that people are not making a scene, not protesting, not putting the effort into ensuring that the government doesn't take away this right," Smith said. "I want to emphasize that if you're not doing anything, don't expect the best scenario, expect the worst because that's the direction that we're going in."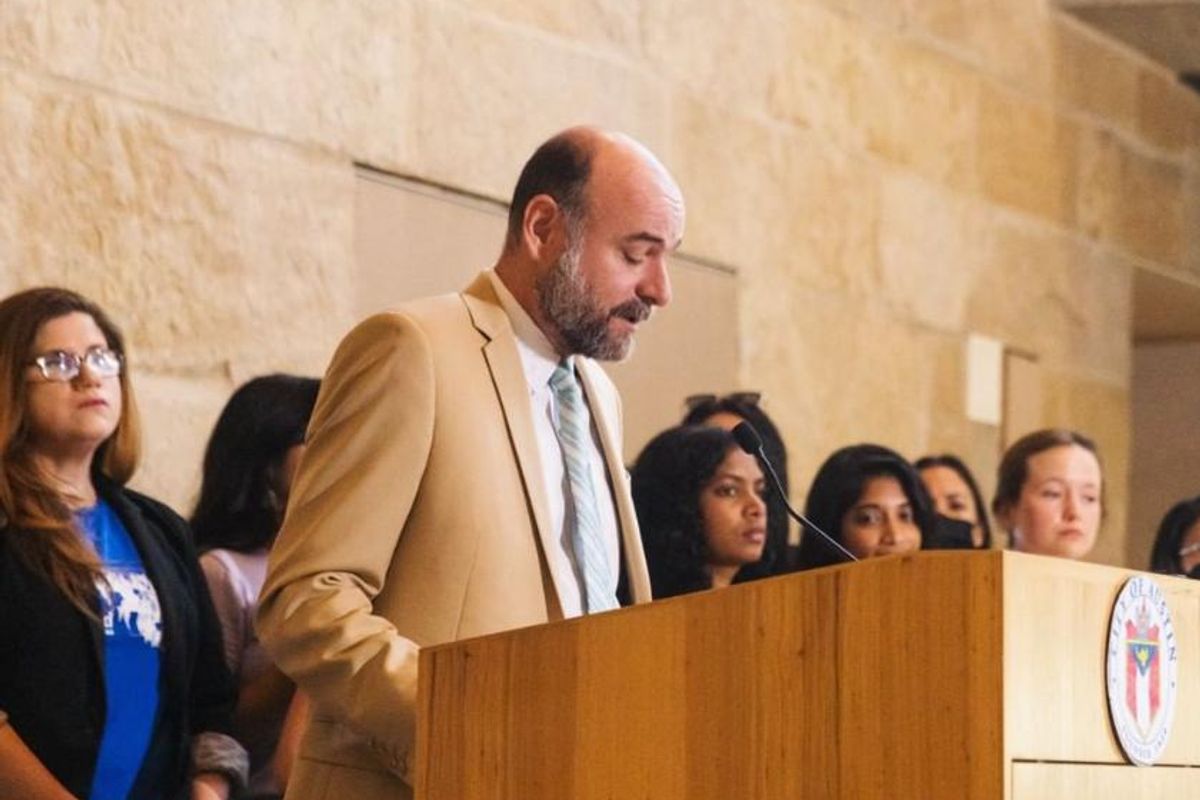 The U.S. Supreme Court overturned Roe v. Wade, the landmark ruling that guaranteed a constitutional right to an abortion, Friday morning. Moments later, Austin City Council set a special meeting for next month to pass a resolution aimed at decriminalizing abortion.
The GRACE Act, which stands for guarding the right to abortion care for everyone, is a twofold plan submitted by council member Jose "Chito" Vela. It recommends that city funds shouldn't be used to surveil, catalog, report or investigate abortions. It also recommends that police make investigating abortion their lowest priority.
Council Member Vanessa Fuentes, who co-sponsored the resolution along with council members Paige Ellis, Kathie Tovo and Mayor Steve Adler, said the importance of the GRACE Act cannot be overstated.
"By introducing this resolution during a special session, City Council is doubling down on fighting back for reproductive health," Fuentes said. "Items like the GRACE Act will promote essential healthcare while enabling individuals to exercise their bodily freedom."
The act takes an approach similar to when former council member Greg Casar moved to decriminalize the possession of small amounts of marijuana. Ultimately, state law doesn't allow city officials to order police chiefs to adopt specific enforcement policies so the resolution would be a request to Police Chief Joe Chacon. In May, Politico reported that Vela is having "ongoing conversations" with Chacon about the proposal.
Austonia contacted Attorney General Ken Paxton for comment on the GRACE Act but did not hear back by time of publication. On Friday, Paxton celebrated the overturning of Roe and announced an annual office holiday on June 24 in recognition of the high court's decision.
In a press release, Vela said the Texas state government has a history of overturning municipal protections of human rights. Thirty days after the Supreme Court's ruling, Texas will ban all abortions, with exceptions only to save the life of a pregnant patient or prevent "substantial impairment of major bodily function."
Still, Vela expressed hope for the GRACE Act's longevity. Council's special meeting on it is set for the week of July 18.
"We know this resolution is legally sound, and Austin is not alone in this fight," Vela said. "We are working with several other cities who are equally horrified by the prospect of an abortion ban and want to do everything they can to protect their residents."