Get connected with our daily update
(Pexels)
The Travis Central Appraisal District has identified a new market data source that will allow it to reappraise residential properties in 2021 after a legal dispute with the Austin Board of Realtors prevented the district from doing so this year.
---
The TCAD board unanimously approved a new contract with Carahsoft Technology Corporation and TransUnion, which includes access to a new market data report.
"Given the information, we're optimistic that we'll be able to recalibrate our appraisal models for 2021," TCAD Chief Appraiser Marya Crigler said during a board meeting on Friday.
A hunt for data

Texas is one of 12 non-disclosure states in the U.S., which means real estate sales prices and other market data are not publicly available.
As a result, TCAD had previously relied on home-sales price data provided through third-party vendors. In 2018, the district signed a contract with CoreLogic, which had agreed to sell access to market data collected by the Austin Board of Realtors.
Last year, however, ABoR sent a cease-and-desist letter to TCAD, arguing that its market data was proprietary and preventing the district from accessing it further.
Although appraisal districts across Texas rely on other sources of data, such as sales questionnaires and title company inquiries, Crigler said TCAD was not able to gather enough information to recalibrate its models accurately without the ABoR data.
The district was able to access, on average, 95% of sales data between 2012 and 2019, according to data Crigler shared with the board. But in 2020 it could only access 15%.
In February, Crigler announced TCAD would not re-appraise residential properties in 2020 because it didn't have adequate market data to do so accurately and legally.

This was a big deal in a hot market. City budget documents show the median appraised home value increased more than 6% in 2019, and representatives from eight Travis County School districts said the decision would have negative effects on school funding, which is contingent upon property tax revenue. ABoR disputed this claim.
A new solution

Since then, Crigler told board members she has reached out to property appraisers "from Pennsylvania to California and all parts in between"—as well as some in Canada, the European Union and Asia—to ask about possible solutions.

An assessor's office in Cook County, Illinois, turned Crigler on to a new product from the Carahsoft Technology Corporation and TransUnion. Like the ABoR data, their market data report is proprietary.
After piloting a test of sample data to verify its accuracy over the summer, Crigler recommended that the TCAD board approve a contract with Carahsoft for the report.
"We feel confident that it is good market data that they are providing to us," she said.
The board voted unanimously to do so.
Because the state of Texas has pre-negotiated a contract with Carahsoft that includes this new product, Travis County will be able to purchase the product through the state.
The initial report costs $201,788 and TCAD estimates that subsequent quarterly reports will cost around $25,000 apiece.
This is significantly more expensive than the CoreLogic contract that TCAD had previously relied on, which Crigler said was around $25,000 annually.
But Travis County Tax Assessor-Collector and Voter Registrar Bruce Elfant, who is on the TCAD board, reasoned that the Carahsoft report is "a better product—and it's not a product that will get yanked from us."
Travis County homeowners can expect to receive their 2021 appraisal notices around April.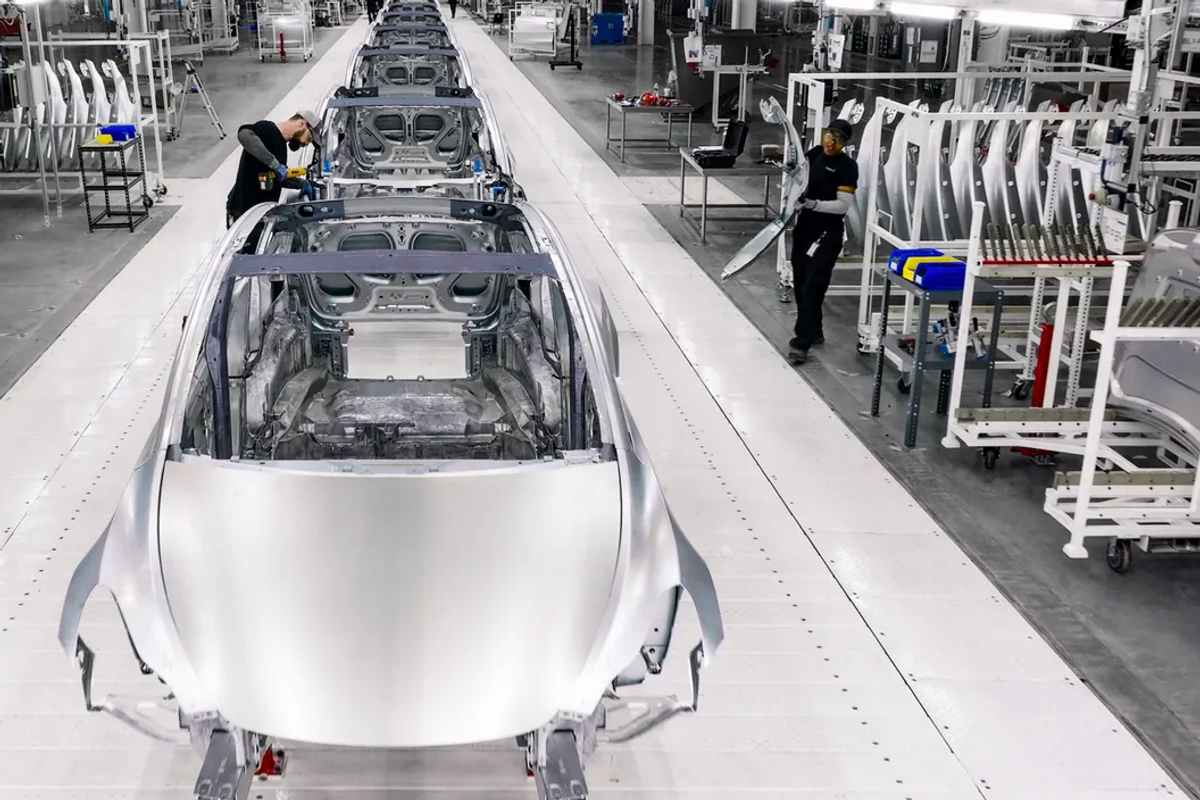 Giga Texas, the massive Tesla factory in southeast Travis County is getting even bigger.
The company filed with the city of Austin this week to expand its headquarters with a new 500,000-square-foot building. The permit application notes "GA 2 and 3 expansion," which indicates the company will make two general assembly lines in the building.
More details about the plans for the building are unclear. The gigafactory has been focused on Model Y production since it opened in April, but the company is also aiming for Cybertruck production to kick off in mid-2023.
While there is room for expansion on the 3.3 square miles of land Tesla has, this move comes after CEO Elon Musk's recent comments about the state of the economy and its impact on Tesla.
In a May interview with Tesla Owners Silicon Valley, Musk said the gigafactories in Berlin and Austin are "gigantic money furnaces" and said Giga Texas had manufactured only a small number of cars.
And in June, Musk sent a company wide email saying Tesla will be reducing salaried headcount by 10%, then later tweeted salaried headcount should be fairly flat.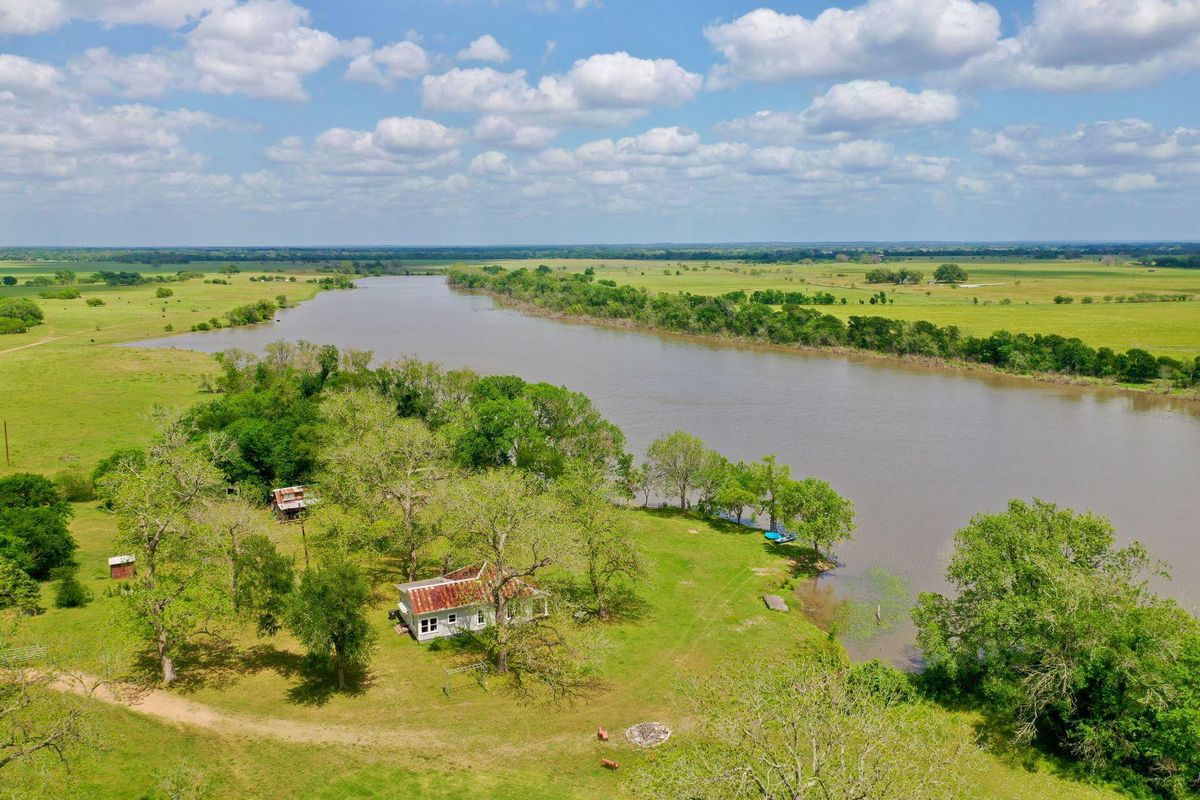 It's been a record-breaking hot summer already and Austin still has a few months of heat to weather. But the heat doesn't have to be so bad if you've got a swimming hole in your backyard, like these three ranches.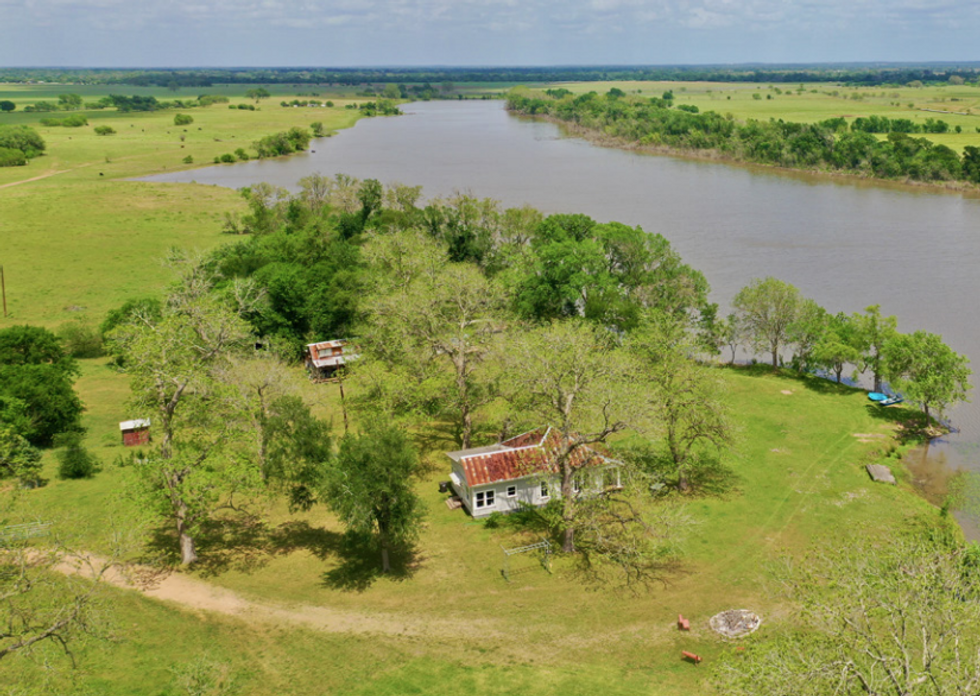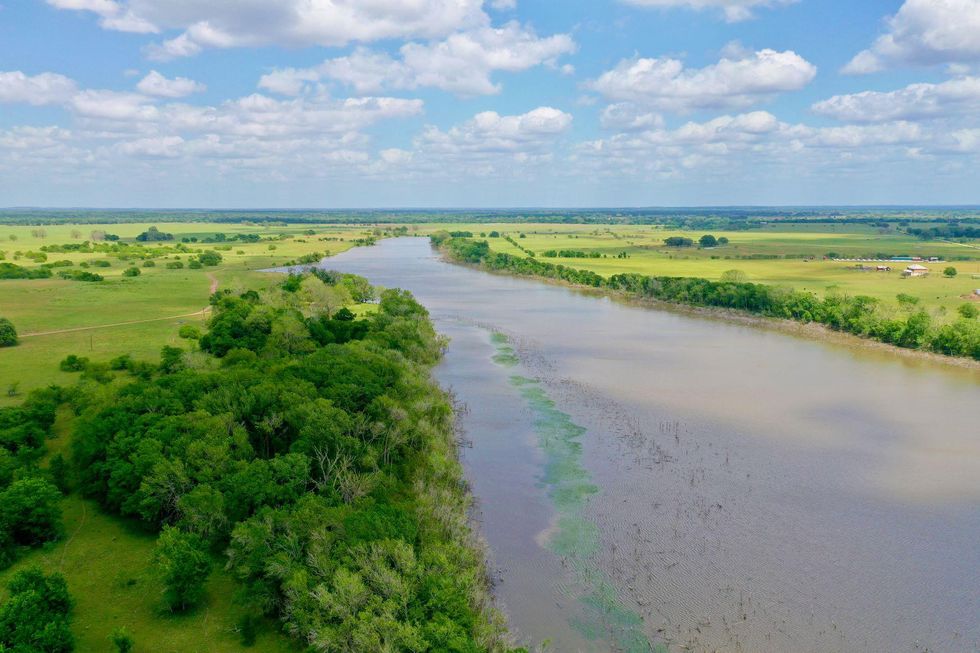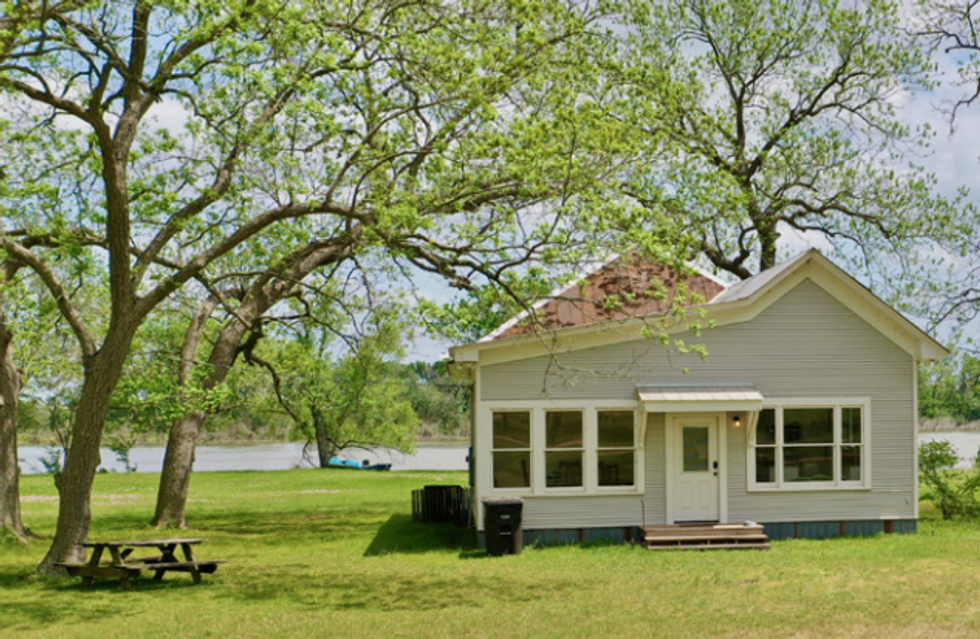 You'll have to leave city limits if you're looking for a proper ranch property like 417 Acres Shipp Lake Ranch, aptly named for its acreage. The property comes built out with three farmhouses, one of which has bedrooms and two bathrooms and two of which have two bedrooms and one bathroom. The nearly untouched property, which surrounds the 100-plus-acre Shipp Lake, has remained in the same family since the early 1900s and gives you picturesque views for the making of a dream home. In fact, the previous owners ran a water ski camp on the property.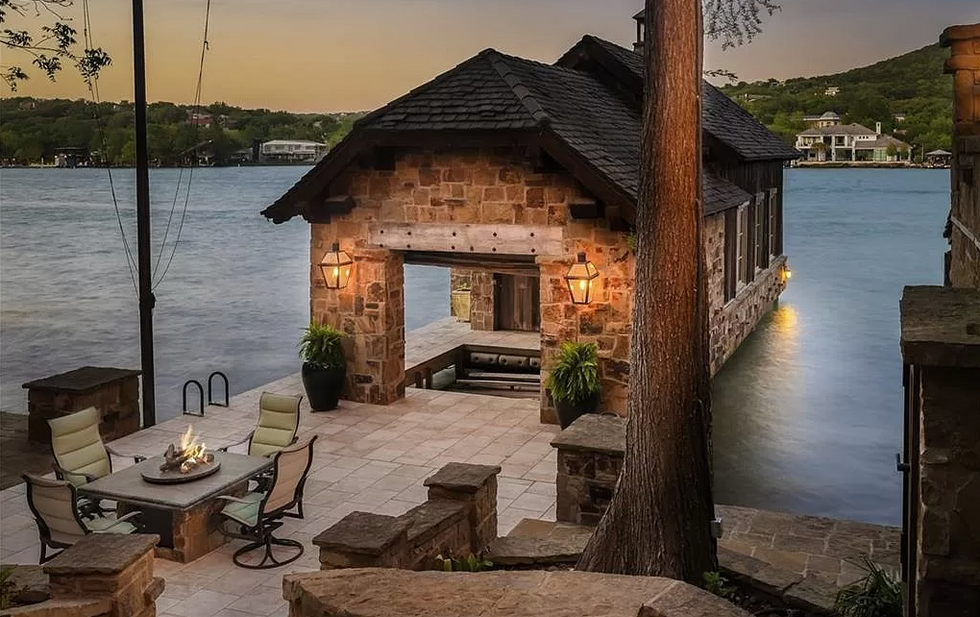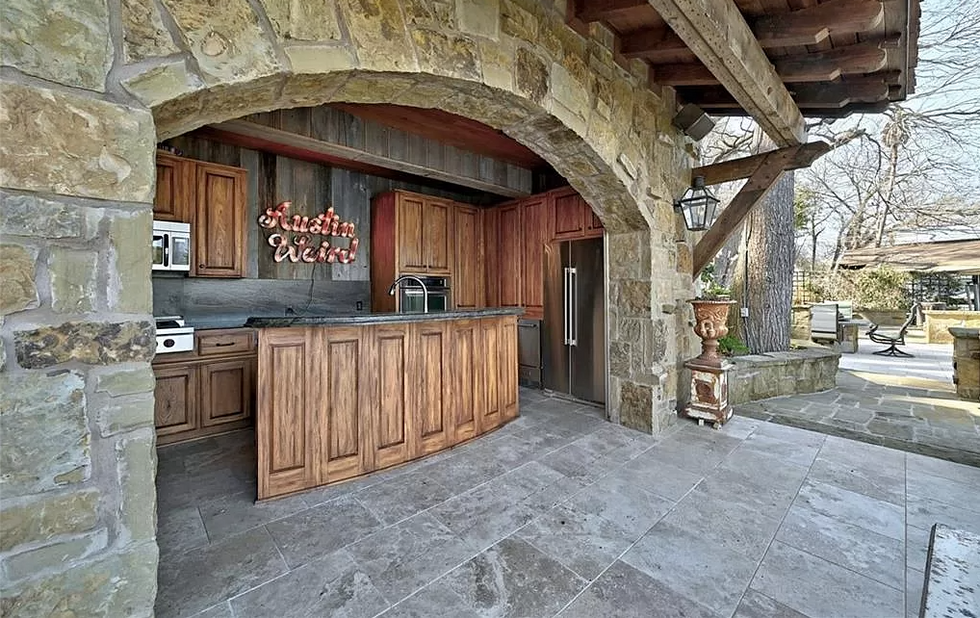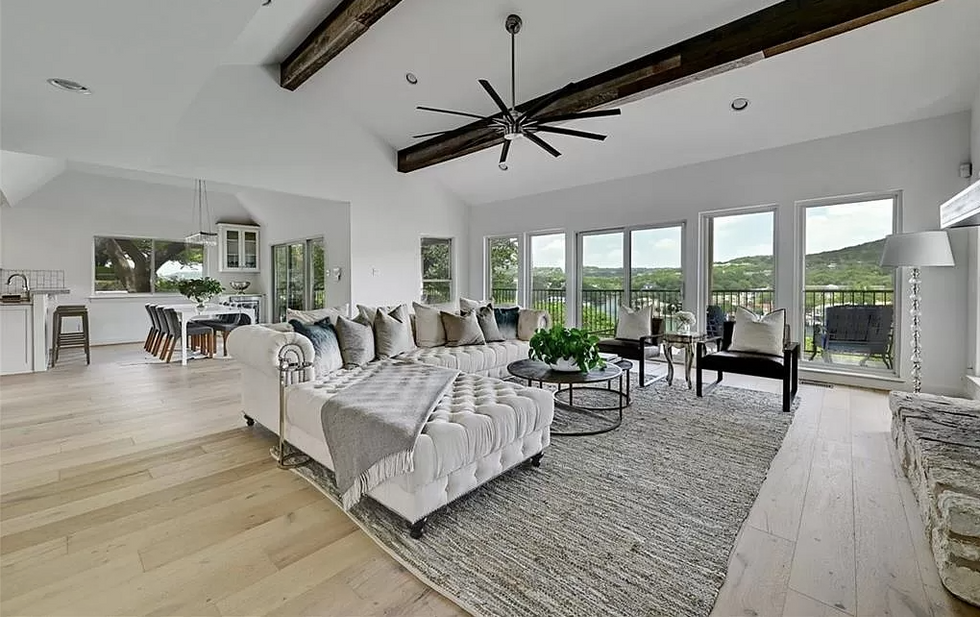 Sitting waterside on Lake Austin, this home gives you the unique opportunity to own a piece of the lush Hill Country with views of Mount Bonnell. The 2,750-square foot, three-bedroom, four-bathroom house allows you to integrate indoor and outdoor life with large windows opening to an outdoor living area. The crown jewel is the .76-acre parcel of land that tapers off to your own lakeside resort, featuring an covered outdoor kitchen, fire pit, stone boat house to store your water sports supplies and veranda sitting at the mouth of the water, perfect for an entertainer.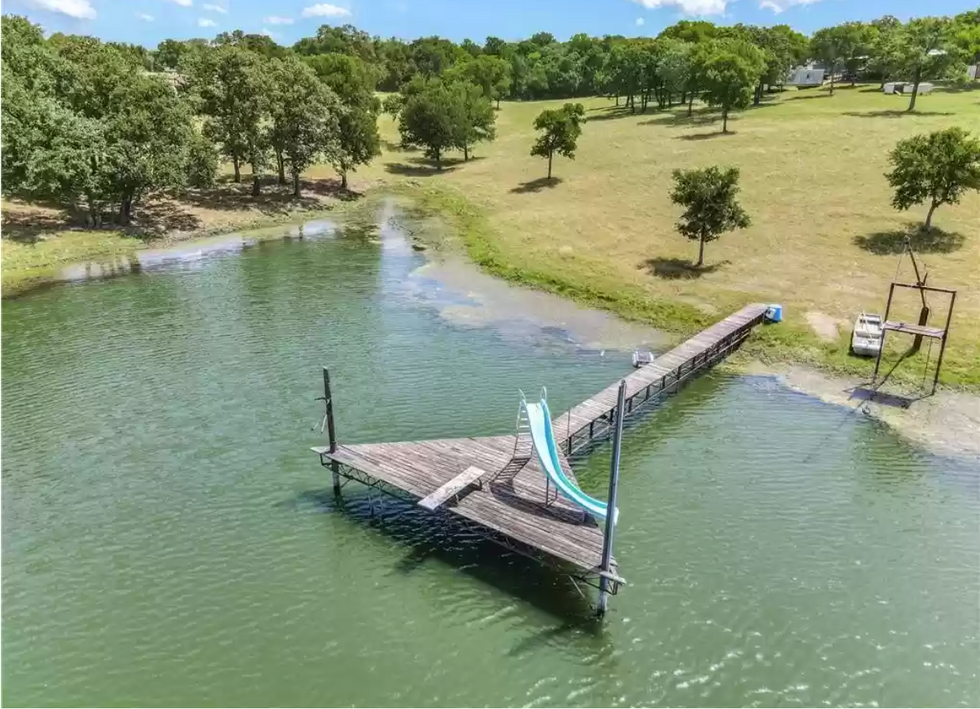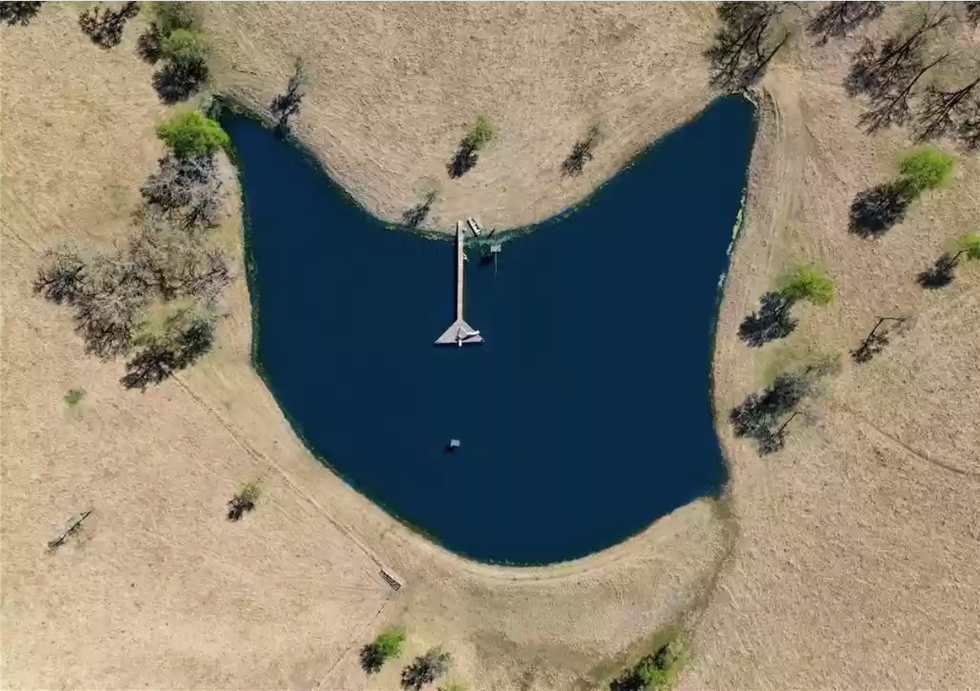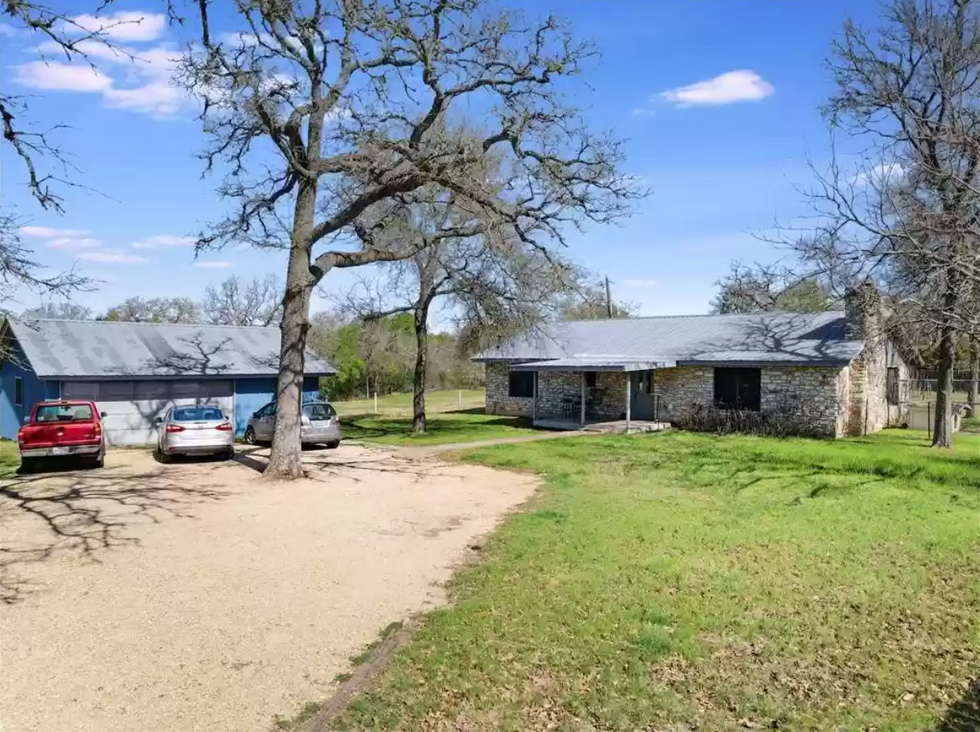 Got dreams of becoming a real Texas rancher? 7814 Brown Cemetery Rd. is the perfect place to start with 40 rolling acres of land and its very own swimming hole. Just east of Austin in Manor, the modest-on-the-outside home clocks at 4,412 square feet with five bedrooms and five-and-a-half bathrooms, but there are an additional two living structures on the property. The horseshoe-shaped pond sits in the heart of the property and comes equipped with a water slide, diving board and a fishing dock.