Austonia AM
100% Austin news, info, and entertainment, straight to your inbox at 6 a.m. every morning.
In five minutes, you're fully informed and ready to start another great day in our city.
Get connected with our daily update
(Bob Daemmrich/Austonia)
After a year hiatus, the Travis Central Appraisal District plans to reappraise home values in 2021. Area school districts welcomed the news, but some criticized the appraisal district's response, saying it compounded the financial losses of the pandemic and ignored an ongoing dispute with the Austin Board of Realtors.
---
"Surely of all the years that this could have happened in terms of what schools and teachers have been struggling with, they picked a pretty bad year," Eanes ISD Superintendent Dr. Tom Leonard told Austonia.
A hot market
When TCAD announced in February that it would not reappraise home values this year, representatives from eight Travis County school districts wrote a letter saying that doing so would negatively affect their budgets, which are almost entirely funded through property tax revenue.
This, some say, is exactly what happened.
"We would have been $3.5 million higher in our revenue if the appraiser would have appraised the property values the way all of the indicators that were announced by everyone," Leonard said. "Multiple sources said that the residential property in our area was north of 9% (growth)."
Because TCAD didn't reappraise home values this year, however, Eanes ISD saw a more modest increase in its tax revenue—around 2.9%, according to TCAD data, thanks to new construction and other improvements—than it had planned for.
Leonard said this was "a significant deciding factor" in the school board's decision to freeze teacher salaries.
"The appraiser's inability to come up with a solution for seven months when she knew this was a problem and while other counties did come up with a solution to this (same issue) had a definite effect on teachers' wellbeing," he said.
Other school districts echoed Leonard's assessment that they would have collected more revenue had homes been reappraised.
Austin ISD Chief Business Officer Larry Throm estimated the school district lost around $2 million in property tax revenue, of which it collected $1.57 billion this fiscal year.
Round Rock ISD CFO Dr. Kenneth Adix couldn't be sure of the exact amount the school district would have collected had TCAD reappraised home values this year but said any loss was significant given that RRISD is facing a $15 million deficit due to the pandemic.
Not every district faced a shortfall, however.
"There was really no impact to Lake Travis ISD due to the non-appraisal," Assistant Superintendent for Business and Operations Pam Sanchez said.
LTISD is a property wealthy district, like Eane and Austin ISDs. As a result, Sanchez said any property tax revenue the district lost out on would likely have been sent back to the state through the recapture system.
A data dispute
Texas is one of 12 non-disclosure states in the U.S., which means real estate sales prices and other market data are not publicly available.
So TCAD relied on home-sales price data from the Austin Board of Realtors that it accessed through third-party vendors—at least until last year, when ABoR sent the appraisal district a cease-and-desist letter, arguing that its market data was proprietary and prohibiting further access.
Although appraisal districts across the state rely on other sources of data, such as sales questionnaires and title company inquiries, TCAD Chief Appraiser Marya Crigler said it wasn't enough to appraise residential properties accurately or legally.
"It's a fundamental flaw in our property tax system that appraisal districts are required to appraise properties at market value but that we have such difficulty getting access to the data," she said.
In February, Crigler announced TCAD would not reappraise residential properties this year because of the data dispute with ABoR, which denied any culpability.
Regardless of which agency was at fault, not reappraising home values in a hot market was a big deal.
City budget documents show the median appraised home value increased more than 6% in 2019, with some reports suggesting even more substantial growth this year.
A new solution

Last month, Crigler announced that she had found a new sales data product from Carahsoft Technology Corporation and TransUnion that would help TCAD reappraise home values in 2021.
The TCAD board voted unanimously to approve a contract.
"We have had both our attorneys and the attorneys from Carahsoft and their partners give us assurances (that there will be no legal issues with ABoR)," Crigler said.
ABoR, however, is less sure.
The organization filed a public information request with TCAD to learn more about the Carahsoft contract—specifically, whether it relies on use of ABoR's proprietary market data.
"Transparency and openness are the hallmarks of good governance and public service, especially if TCAD is operating above board in the public interest," Chenevert said. "We believe that our request will win out."
A TCAD spokesperson said the appraisal district has contacted the Texas Attorney General's office for guidance on some of the documents that may be released as a result of request that contain confidential information.
In the meantime, school districts welcomed the news that TCAD expects to reappraise home values in 2021 thanks to its contract with Carahsoft.
"This is a positive development for Round Rock ISD as the vast majority of the (school) district's operating funds are from property taxes," Sanchez said.
But Leonard said the damage will last past 2020 because property tax revenue that Eanes ISD collected this year determines the cap that applies next year.
"The problem that we have now is that we can't get last year back," he said. "For all the staff that had their salaries frozen, they cannot get that back."
There has been little public outcry on this issue, Leonard added, which may be the result of the pandemic or the intricacies of public school financing in Texas.
Or something else entirely.
"Everybody's taxes stayed low," he said.
This story has been updated to include a response from TCAD regarding ABoR's public information request and to clarify that Eanes and Austin ISDs are property wealthy districts, like Lake Travis ISD.

More on real estate: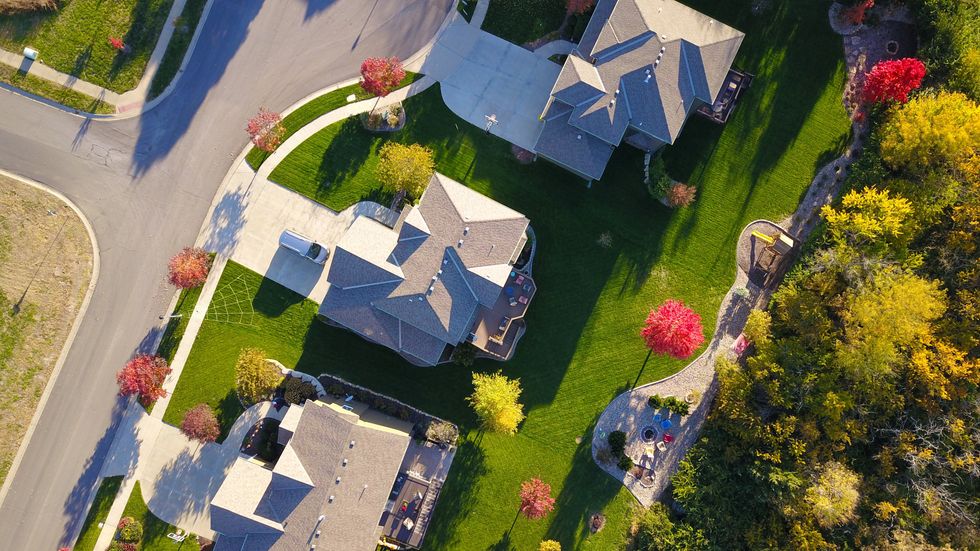 Austin homes will be reappraised in 2021 after Board of Realtors dispute (Pexels)
Austonia file photo. (Christa McWhirter/Austonia)
Police have arrested one of two suspects involved in a mass shooting at Austin's Sixth Street in the early morning hours on Saturday, leaving 14 people injured and two in critical condition.
The arrest was made by the Austin Police Department and the Lone Star Fugitive Task Force. One suspect is still at large.
Police started receiving 911 phone calls at 1:24 a.m about a man that fired shots into a large crowd, and responded to a chaotic scene on the 400 block of East Sixth Street. Detectives are surveying video footage captured by bystanders and cameras on the scene to identify the suspect.

The Austin Police Department has narrowed down their search to two male suspects and believes there was "some type of disturbance" between the two parties.
No deaths have been reported. Fourteen victims are receiving treatment in a hospital in stable condition with one treated in an emergency room; two are in critical condition.
According to Interim Police Chief Joseph Chacon, "almost all" of the victims are innocent bystanders but police have not ruled anyone out at this time.
Shooting on 6th Street Austin Texas 6-12-2021 (Aftermath) youtu.be
The shooting occurred on the weekend of the Republic of Texas Motorcycle Rally. With lots of people downtown, police say it was difficult to get EMS in and out of the scene. Police arrived while the scene was still an "active threat," officers "immediately began lifesaving measures" and drove six victims to the hospital in their squad cars, said Chacon, and four were transported in ambulances.
Chacon said that the incident is believed to be isolated, and they optimistic they will be successful in getting the two suspects into custody. Multiple departments, including APD, the FBI, Texas DPS and the ATF, are involved in the investigation.
Austin police are also requesting state troopers for patrol assistance in the coming days. Chacon stressed staffing issues are increasingly making responding to emergency calls "very hard."
"Overall, we remain a safe city," Chacon said. "Also keep in mind when you come downtown, you need to be safety conscious. Be vigilant of your environment and your surroundings."
Today marks the five-year anniversary of the Pulse nightclub shooting in which 49 were killed and 53 wounded in Orlando, Florida. Anyone with information on the shooting is asked to call 911 or 512-472-TIPS.

This story was updated at 2:47 p.m. to include new information and will be updated as more details are revealed.
From Your Site Articles
Related Articles Around the Web
Austin police are investigating a homicide in North Austin where a woman was shot and killed, just hours after a mass shooting in Downtown Austin hospitalized 14 people.
APD is working a suspicious death near the 1900 block of W Rundberg Ln. PIO is en route and will update with media staging location. PIO6
— Austin Police Department (@Austin_Police) June 12, 2021
Police originally responded to Ironhorse Flats Apartments, 1900 block of W. Rundberg Lane, at 3:20 p.m. when they found the woman with multiple gunshot wounds. She was transported to a local hospital, where she was pronounced dead at 4:07 p.m.

No one is in custody as of yet but police are speaking with potential witnesses. Officials said they believe this was an isolated incident with no danger to the public but said possible relation to the downtown shooting has not been specifically ruled out.
Officers could not provide a suspect description and the relationship to the victim is still unknown.
This is a developing story that will be updated as details become available.