Get connected with our daily update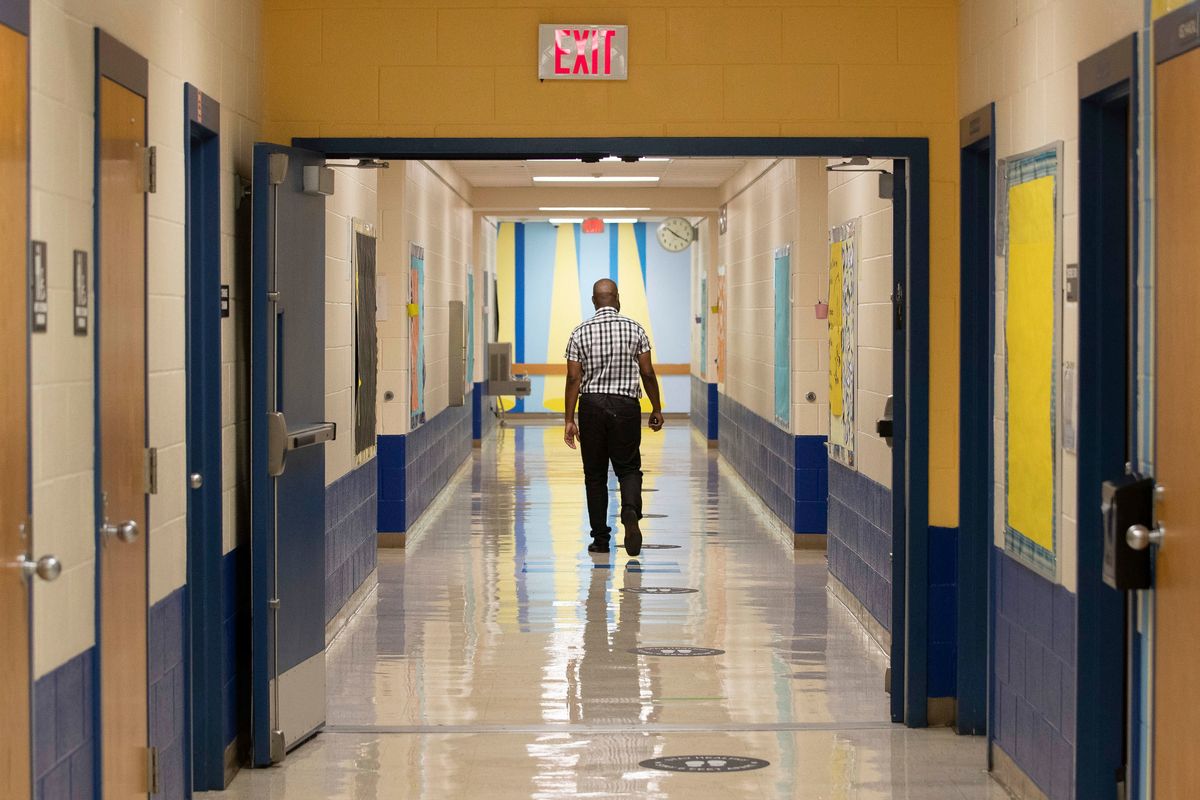 (Bob Daemmrich/Austonia)
After a year hiatus, the Travis Central Appraisal District plans to reappraise home values in 2021. Area school districts welcomed the news, but some criticized the appraisal district's response, saying it compounded the financial losses of the pandemic and ignored an ongoing dispute with the Austin Board of Realtors.
---
"Surely of all the years that this could have happened in terms of what schools and teachers have been struggling with, they picked a pretty bad year," Eanes ISD Superintendent Dr. Tom Leonard told Austonia.
A hot market
When TCAD announced in February that it would not reappraise home values this year, representatives from eight Travis County school districts wrote a letter saying that doing so would negatively affect their budgets, which are almost entirely funded through property tax revenue.
This, some say, is exactly what happened.
"We would have been $3.5 million higher in our revenue if the appraiser would have appraised the property values the way all of the indicators that were announced by everyone," Leonard said. "Multiple sources said that the residential property in our area was north of 9% (growth)."
Because TCAD didn't reappraise home values this year, however, Eanes ISD saw a more modest increase in its tax revenue—around 2.9%, according to TCAD data, thanks to new construction and other improvements—than it had planned for.
Leonard said this was "a significant deciding factor" in the school board's decision to freeze teacher salaries.
"The appraiser's inability to come up with a solution for seven months when she knew this was a problem and while other counties did come up with a solution to this (same issue) had a definite effect on teachers' wellbeing," he said.
Other school districts echoed Leonard's assessment that they would have collected more revenue had homes been reappraised.
Austin ISD Chief Business Officer Larry Throm estimated the school district lost around $2 million in property tax revenue, of which it collected $1.57 billion this fiscal year.
Round Rock ISD CFO Dr. Kenneth Adix couldn't be sure of the exact amount the school district would have collected had TCAD reappraised home values this year but said any loss was significant given that RRISD is facing a $15 million deficit due to the pandemic.
Not every district faced a shortfall, however.
"There was really no impact to Lake Travis ISD due to the non-appraisal," Assistant Superintendent for Business and Operations Pam Sanchez said.
LTISD is a property wealthy district, like Eane and Austin ISDs. As a result, Sanchez said any property tax revenue the district lost out on would likely have been sent back to the state through the recapture system.
A data dispute
Texas is one of 12 non-disclosure states in the U.S., which means real estate sales prices and other market data are not publicly available.
So TCAD relied on home-sales price data from the Austin Board of Realtors that it accessed through third-party vendors—at least until last year, when ABoR sent the appraisal district a cease-and-desist letter, arguing that its market data was proprietary and prohibiting further access.
Although appraisal districts across the state rely on other sources of data, such as sales questionnaires and title company inquiries, TCAD Chief Appraiser Marya Crigler said it wasn't enough to appraise residential properties accurately or legally.
"It's a fundamental flaw in our property tax system that appraisal districts are required to appraise properties at market value but that we have such difficulty getting access to the data," she said.
In February, Crigler announced TCAD would not reappraise residential properties this year because of the data dispute with ABoR, which denied any culpability.
Regardless of which agency was at fault, not reappraising home values in a hot market was a big deal.
City budget documents show the median appraised home value increased more than 6% in 2019, with some reports suggesting even more substantial growth this year.
A new solution

Last month, Crigler announced that she had found a new sales data product from Carahsoft Technology Corporation and TransUnion that would help TCAD reappraise home values in 2021.
The TCAD board voted unanimously to approve a contract.
"We have had both our attorneys and the attorneys from Carahsoft and their partners give us assurances (that there will be no legal issues with ABoR)," Crigler said.
ABoR, however, is less sure.
The organization filed a public information request with TCAD to learn more about the Carahsoft contract—specifically, whether it relies on use of ABoR's proprietary market data.
"Transparency and openness are the hallmarks of good governance and public service, especially if TCAD is operating above board in the public interest," Chenevert said. "We believe that our request will win out."
A TCAD spokesperson said the appraisal district has contacted the Texas Attorney General's office for guidance on some of the documents that may be released as a result of request that contain confidential information.
In the meantime, school districts welcomed the news that TCAD expects to reappraise home values in 2021 thanks to its contract with Carahsoft.
"This is a positive development for Round Rock ISD as the vast majority of the (school) district's operating funds are from property taxes," Sanchez said.
But Leonard said the damage will last past 2020 because property tax revenue that Eanes ISD collected this year determines the cap that applies next year.
"The problem that we have now is that we can't get last year back," he said. "For all the staff that had their salaries frozen, they cannot get that back."
There has been little public outcry on this issue, Leonard added, which may be the result of the pandemic or the intricacies of public school financing in Texas.
Or something else entirely.
"Everybody's taxes stayed low," he said.
This story has been updated to include a response from TCAD regarding ABoR's public information request and to clarify that Eanes and Austin ISDs are property wealthy districts, like Lake Travis ISD.

More on real estate: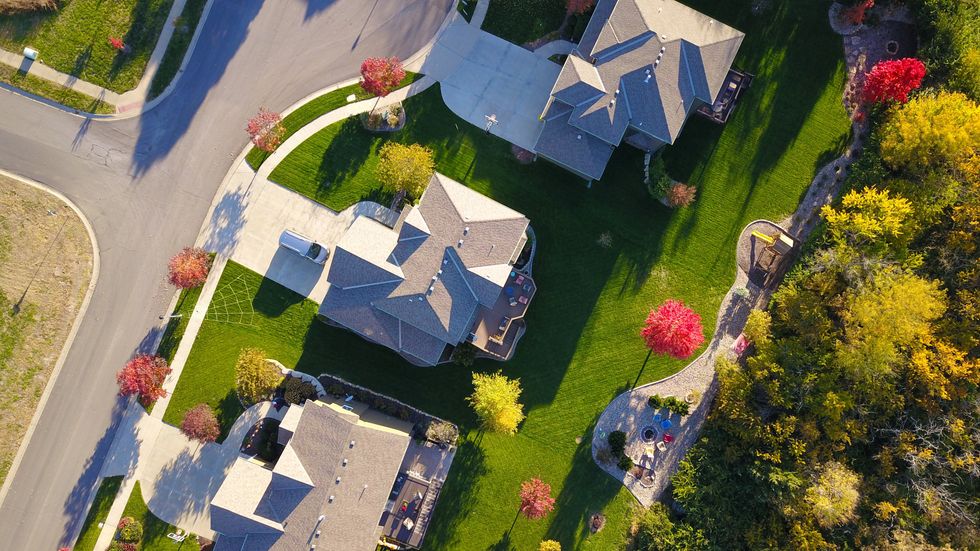 Austin homes will be reappraised in 2021 after Board of Realtors dispute(Pexels)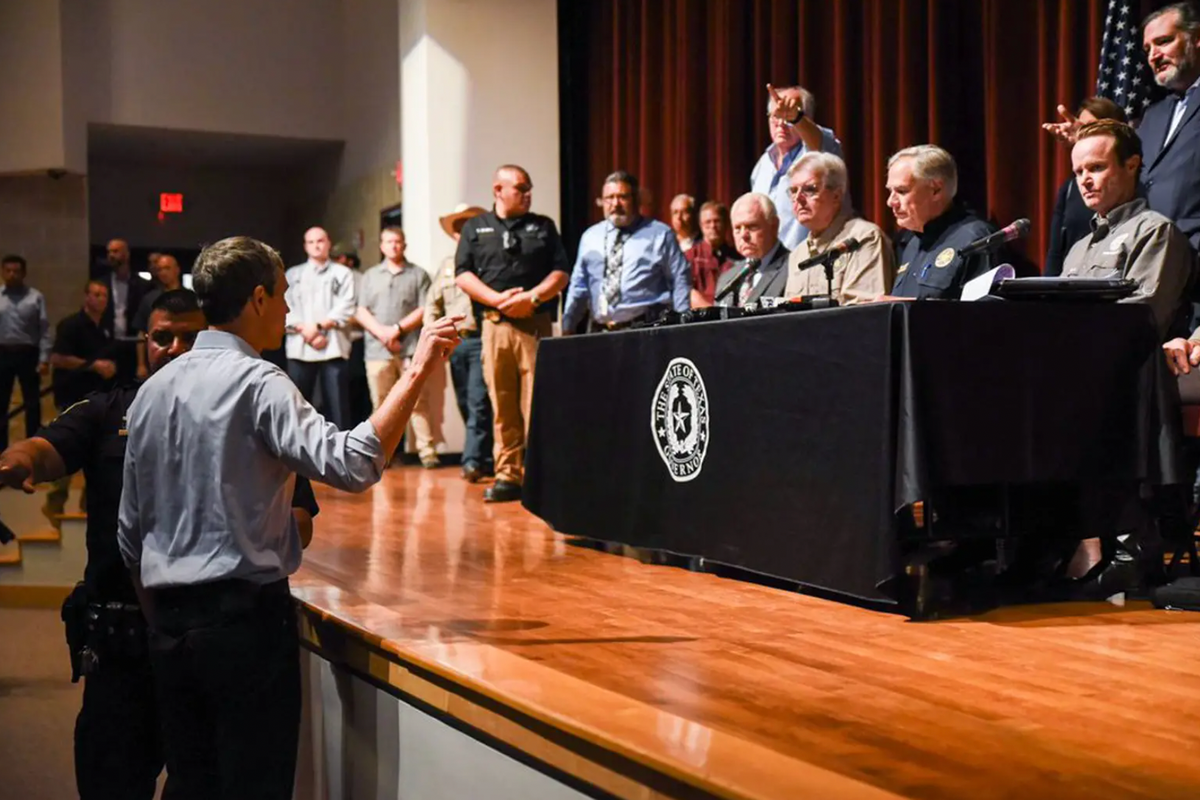 By Patrick Svitek
Beto O'Rourke caused a dramatic scene on Wednesday when he angrily confronted Gov. Greg Abbott at his news conference about the Uvalde school shooting, yelling, "This is on you."
After Abbott was done giving his initial remarks, O'Rourke approached the stage and told Abbott he was "doing nothing" to combat gun violence. He said the Uvalde massacre, in which a gunman killed 19 children and two adults, was "totally predictable."
Some of the Republican officials onstage with Abbott quickly denounced O'Rourke, telling him to go away. Another man onstage used expletives to criticize O'Rourke for interrupting the event.O'Rourke was eventually escorted away amid the unruly scene.
"I can't believe that you're a sick son of a bitch that would come to a deal like this to make a political issue," Uvalde Mayor Don McLaughlin told O'Rourke at one point.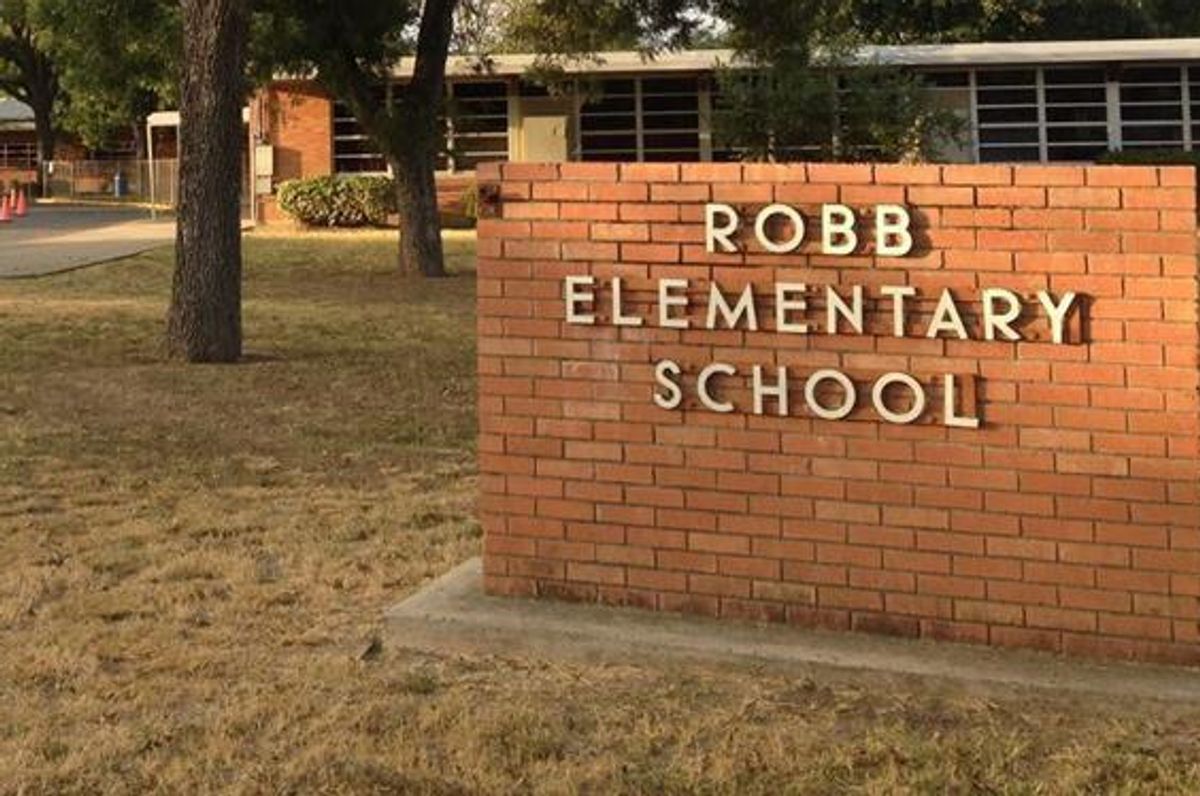 Nineteen kids and two adults are dead after a shooting at Robb Elementary School in Uvalde, Texas—a small town an hour and a half west of San Antonio—on Tuesday afternoon.
Gov. Greg Abbott said the suspect, 18-year-old Salvador Ramos, is believed to have been killed by the police. The Uvalde Police Department said the shooting began at 11:43 a.m. Tuesday.
"What happened in Uvalde is a horrific tragedy that cannot be tolerated in the state of Texas," Abbott said. "He shot and killed—horrifically, incomprehensibly."

Texans are grieving for the victims of this senseless crime & for the community of Uvalde.

Cecilia & I mourn this horrific loss & urge all Texans to come together.

I've instructed @TxDPS & Texas Rangers to work with local law enforcement to fully investigate this crime. pic.twitter.com/Yjwi8tDT1v
— Greg Abbott (@GregAbbott_TX) May 24, 2022
According to University Health Hospital officials, a 66-year-old woman and 10-year-old girl arrived in critical condition. Uvalde Memorial Hospital reportedly received 13 children for treatment and two individuals who were already deceased. At the time, it was believed 14 had died in this shooting.

The shooter prompted a lockdown at the elementary school of just under 550 students, with San Antonio Police sending SWAT, and Eagle chopper and Crime Scene Investigators.
According to White House press secretary Karine Jean-Pierre, President Joe Biden has been briefed on the tragedy and "His prayers are with the families impacted by this awful event, and he will speak this evening when he arrives back at the White House."
At 21 deaths, it is the deadliest school shooting in Texas and one of the deadliest in the U.S. since 26 at Sandy Hook Elementary lost their lives. This is the U.S.'s 213th mass shooting of 2022.