Get connected with our daily update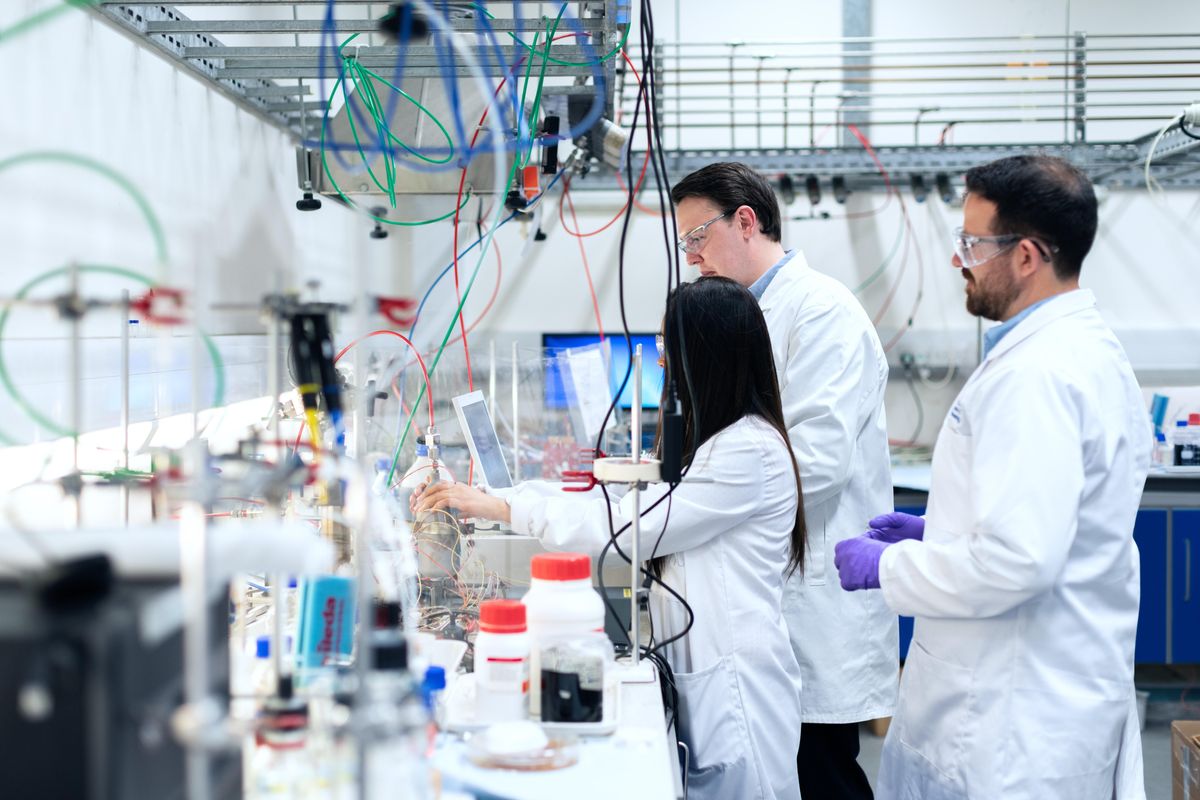 Austin's tech scene continues to make headlines, especially as the "boomtown" sees Silicon Valley strongholds relocate to the city. But will the sometimes-toxic "tech bro" scene—one which has historically intentionally worked to leave out women and minorities—come as a package deal?
---
In October, as the billionaire space race raged on, the Washington Post found that Jeff Bezos' Blue Origin may be losing traction at least partially due to an "authoritarian bro culture" that frustrated many employees. As the news on the article was released, Bezos tweeted a former critical piece of Amazon and said "don't let anybody tell you who you are."
Austin-based Tesla and SpaceX CEO Elon Musk replied with a silver medal emoji—but he and his companies haven't been immune to criticism either. Tesla has been called out for racism and sexism in the workplace.
Has that trickled into Austin's tech scene?
For decades, women have made up a majority of those pursuing college degrees, and by 2019, it paid off—more college-educated women are now in the workforce than college-educated men, and Black women specifically are pursuing degrees at a higher rate than other groups. But there has been uneven progress in certain industries, especially tech and STEM fields, and equal pay still remains an issue.
Austin engineer Tiffany Tillett made the move from Silicon Valley six years ago after graduating from Stanford and spending a few years there. A Black woman, Tillett often found that she was the only Black person—male or female—on teams of up to a few hundred employees.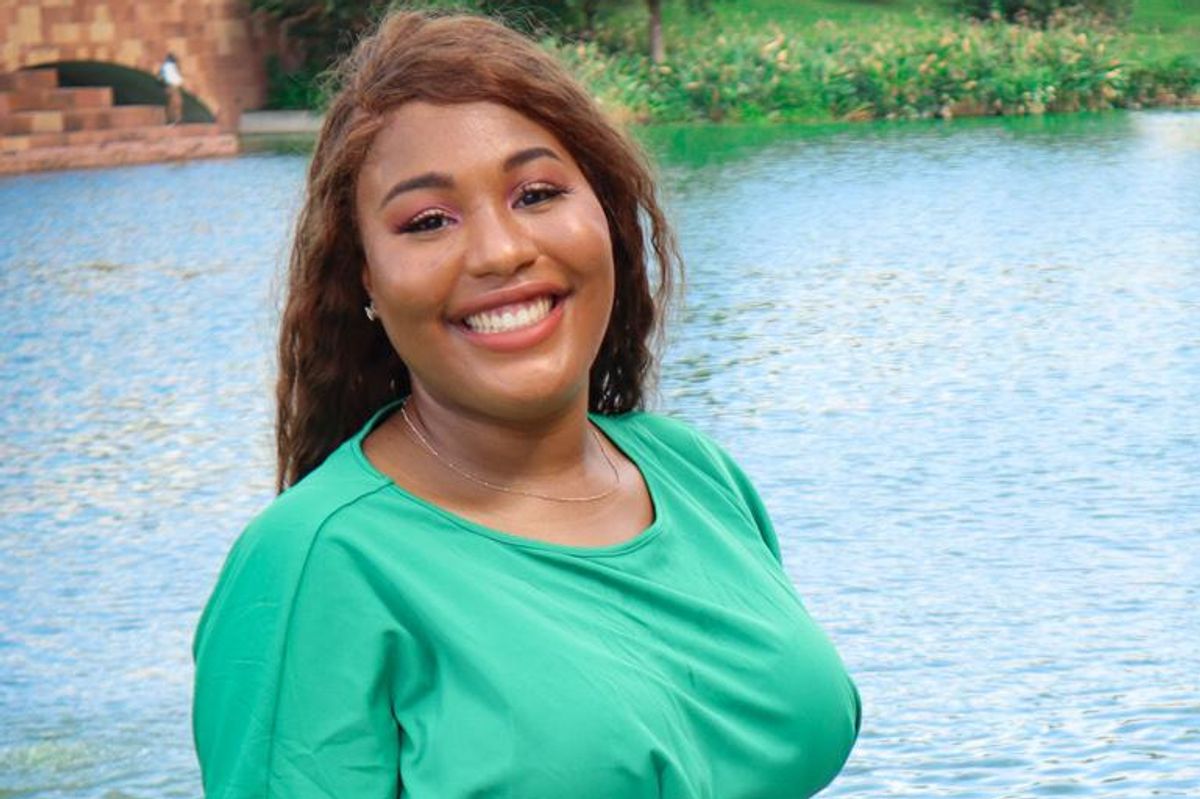 Tiffany Tillett has been an engineer in Austin for six years. (Tiffany Tillett)
In Austin, she found that her teams are a bit more diverse, something she thinks may be related to a younger workforce. But she says it's far from balanced. She learned to cope fairly early ever since she was one of the only Black women in the room in her Honors classes at a majority-white high school in Houston, but even still, feeling isolated and enduring minor comments in the workplace can take a toll.
"I have overheard comments about 'diversity hires' from people which are definitely disconcerting. It made me wonder if that's how they saw me, but I never heard any of these comments from anyone in a leadership role, so I don't believe it actually impacted my career," Tillett said.
Penney Stanch, an industrial hygienist who has been in the workplace for over 30 years, says she has seen her fair share of sexism in the workplace. A former NASA employee, Stanch now works for a female-owned engineering firm in Austin.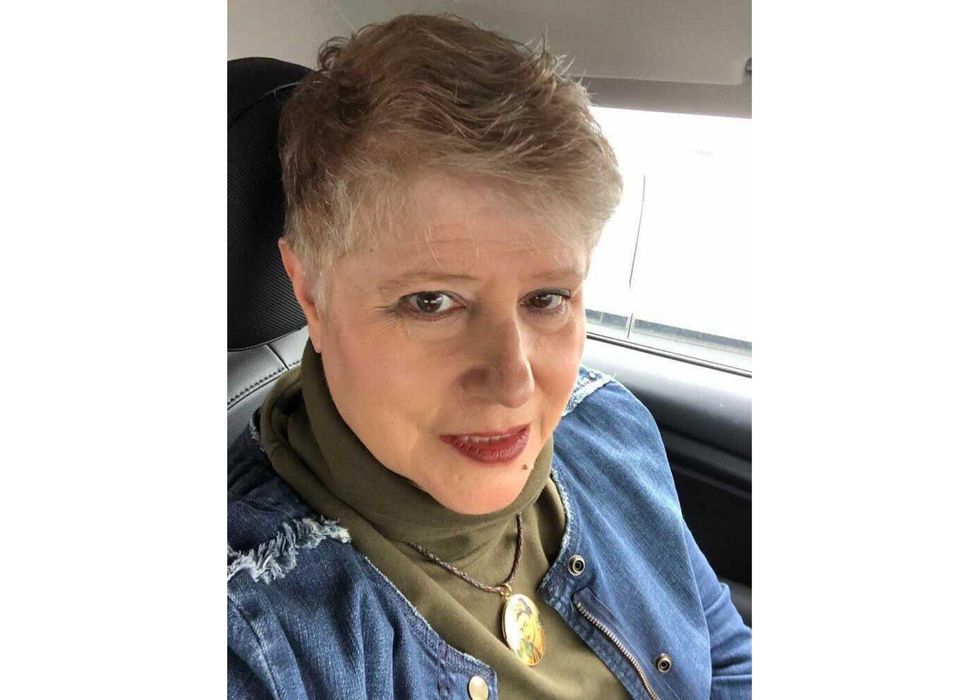 Austin industrial hygienist Penney Stanch worked at NASA before trransferring to Austin. (Penney Stanch)
Stanch said the STEM industry has come a long way since women made up just 8% of the field in 1970. She thought that equity would've long been achieved by now, but women still just make up 27% of the STEM field despite representing 48% of the workforce, and Stanch said that a new issue has arisen as some men become resentful with women slowly trickling into leadership roles.
"(At NASA,) my division chief and branch manager were both female, but my direct lead was male and he was complaining... about all the women above him, and I said 'Spoken like a true white guy," Stanch said.
Stanch's two children followed in her footsteps into tech, and the Stanch family has had no complaints so far of the Austin tech scene. But Stanch worries that Silicon Valley's bro culture could partially revert the industry.
"I worry about the influence of the Silicon Valley bringing that tech bro influence here because I think they're the last bastion of that (culture)," Stanch said.
Both Stanch and Tillett said it'll be a while before equity is achieved in STEM, something Tillett attributes to extensive work hours, tech centers in areas with high costs of living and lack of accommodations for things like parental leave.
But some community groups are working to curb these issues. Austin Women in Technology, a nonprofit that has existed for over 25 years, has monthly events to help build a community that reflects a "connective city" like Austin, according to President Heather Trumpfheller.
Heather Trumpfheller is the President of the nonprofit, Austin Women in Technology. (Heather Trumpfheller)
"I think things like AWT push women to get out of their comfort zone, make connections that could help push their career, find mentors and mentor others, and help with that impostor syndrome," Trumpfheller said.
With safe spaces like Austin Women in Technology and Sista Circle: Black Women in Tech, which Tillett is a part of, people can build relationships, vent about common issues and build each other up. And despite pervasive industry issues, Trumpfheller said she hopes Austin can become a bright spot for all in the tech and STEM industries.
"I think that is one of the great things about Austin is that we are so gender fluid and the city is more progressive and liberal in that aspect," Trumpfheller said. "It's a very pay-it-forward city, and so I think that trumps gender or anything else. It's more like, 'I see myself in you from 10 years ago and I want to help you succeed.'"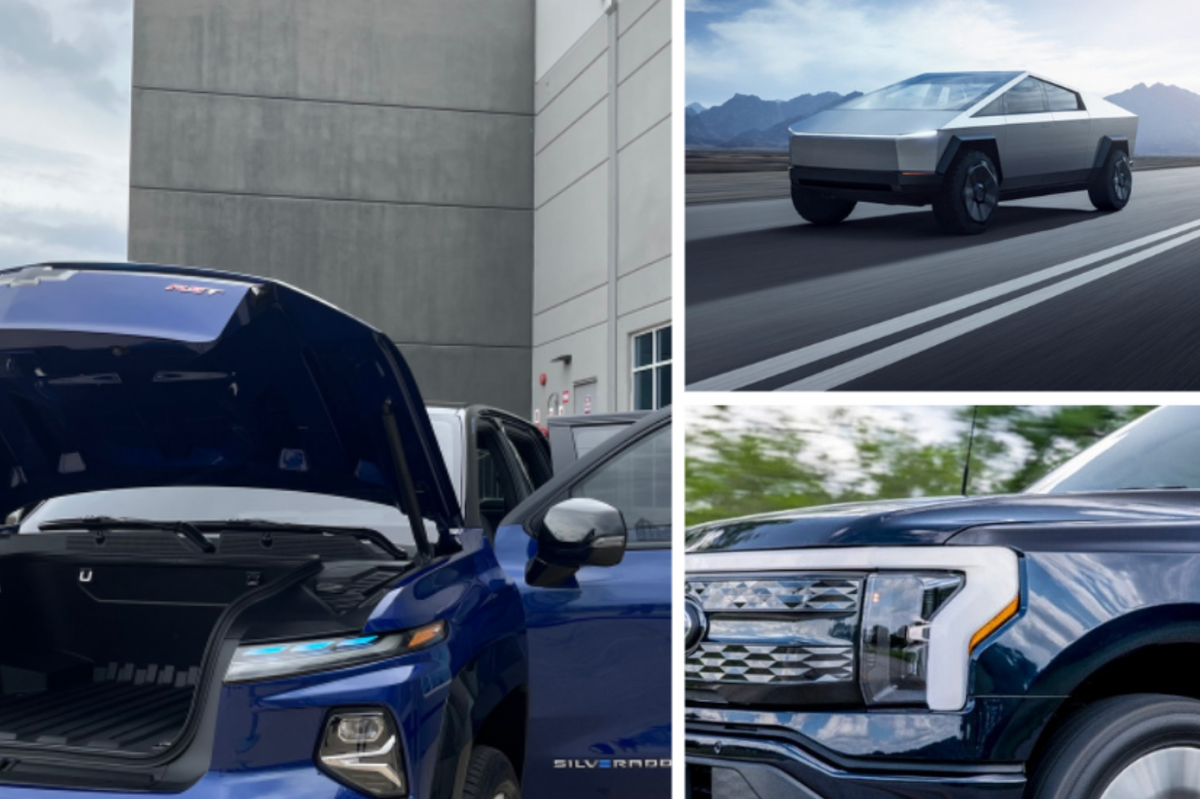 General Motors stepped onto Tesla's turf this week by bringing the 2024 Chevy Silverado EV to Austin for a showing. It's driving up competition in an increasingly hot market for electric pickups, which include the Cybertruck and Ford's F-150 Lightning.
"Especially here in Austin, there's a really, really high interest in electric vehicles and keeping that zero-emissions goal in mind," said Rachel Reid, a spokesperson for General Motors. "And then just like anywhere in Texas, trucks are something that people use in their daily lives for things from carrying different furniture or anything from a job site or even just having the family in the backseat and being able to carry something along with them."
Pickups play a major role in Texas culture, so much that the Texas Standard notes auto companies sometimes approach their marketing strategy by the regions of North, East, West and Texas. So, here's a look at the pickup options in the coming years if you're looking to go electric.
Production site and release schedule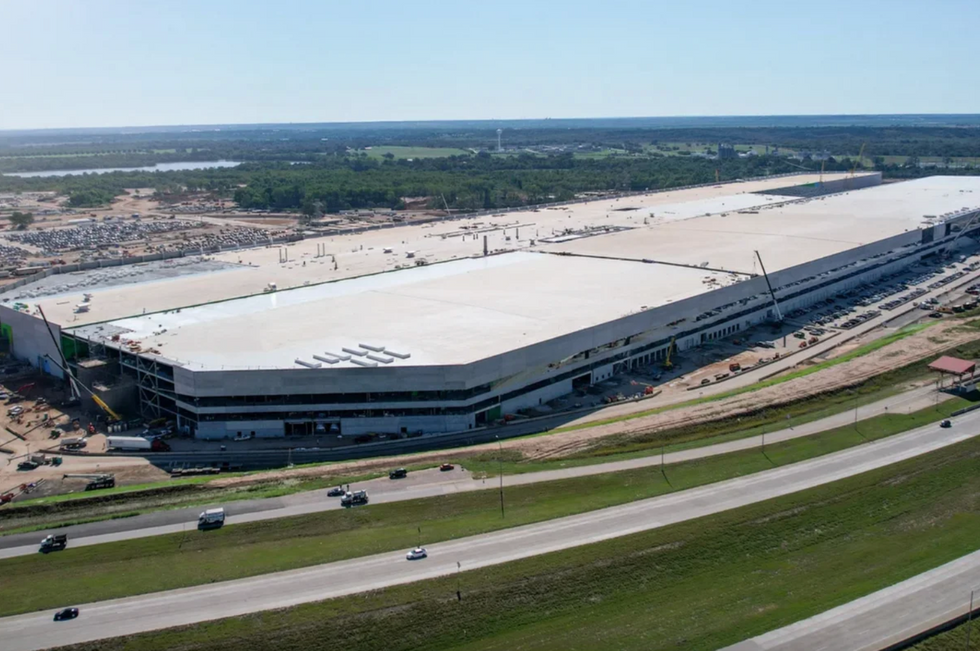 The Silverado is being made at the company's first fully dedicated EV assembly plant in Detroit, Michigan. Known as Factory ZERO, it's named as such to reflect the company's vision of a world with zero crashes, emissions or congestion.
The Cybertruck, meanwhile, will be produced at Giga Texas. At the recent opening of the factory in southeast Travis County, CEO Elon Musk addressed delays on the truck and said it would be out in 2023.
Orders are closed for the 2022 F-150 Lightning, but 2023 versions are just around the corner. They are being produced at Ford's EV center within their Rouge Complex in Dearborn, Michigan
Cost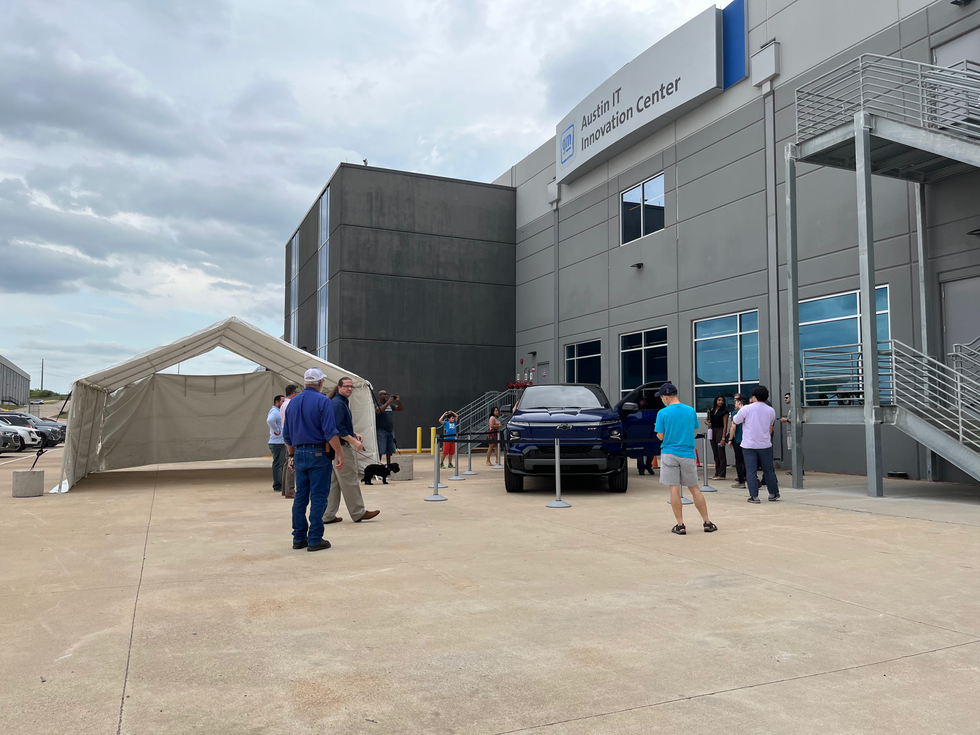 The Silverado has an estimated MSRP starting at $39,900 with a reservation cost of $100. Depending on which feature options are added, the truck could end up costing around $80,000.
The Cybertruck also requires a reservation cost of $100 and a final price varies by the number of electric motors. So the price ranges from $39,900 for a single motor and $69,900 for a tri motor.
This year's F-150s ranged in price from $39,974 to $90,874.
Autonomous features
You'll have to be at the wheel and alert no matter which car you choose since no vehicle is fully autonomous.
Chevrolet has compatible roads that drivers can use their driver-assisted technology, known as Super Cruise which includes adaptive cruise control, lane centering and hands-free operation with an attentive driver.
The Cybertruck order site doesn't appear to have many details on what its tech will include, but Tesla has previously made plans to launch a new self-driving computer with the pickup.
The more expensive Lightning models have Blue Cruise available, which is Ford's hands-free driving system that can be used on prequalified sections of divided highways. It includes a driver-facing camera to ensure the driver has their eyes on the road and Ford has said there's potential for future enhancements.
Charging time and range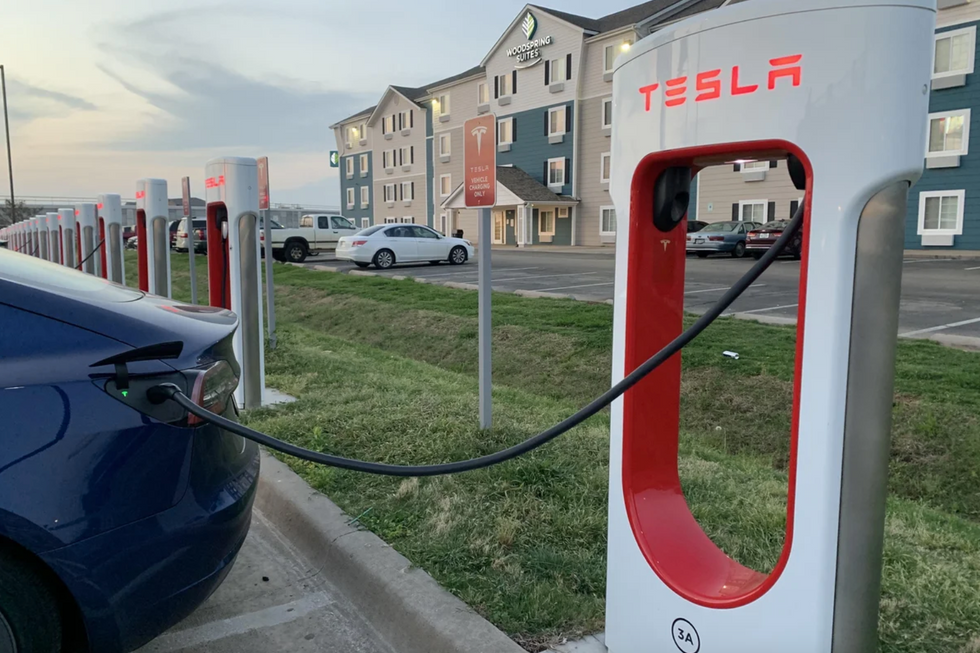 If you're looking to take some road trips outside of Austin, then this is one of the critical factors you'll consider while EV shopping.
The Chevy is estimated to reach 400 miles of range. With a 10 minute charge on a fast charger, it'll be able to get about 100 miles of range.
It will vary by battery pack, but the Environmental Protection Agency shows the Lightning as capable of traveling between 230 and 320 mile range.
It's yet to be realized, but Tesla is currently boasting the highest of the three with up to 500 miles of range on its Cybertruck.
Screens and storage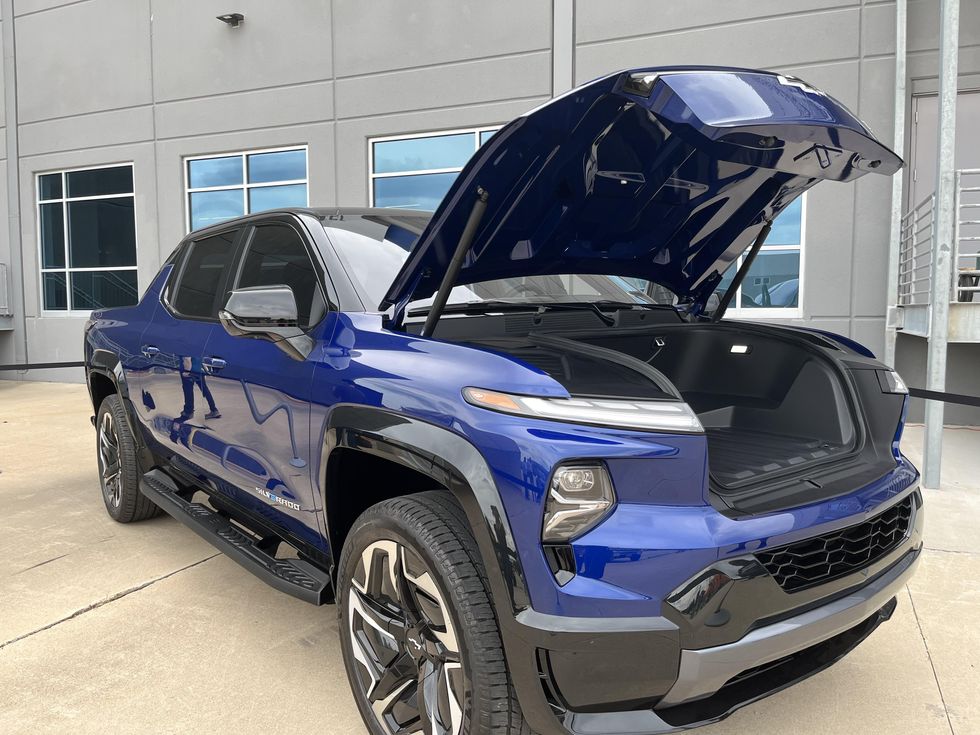 Of course, there are things you can do to keep busy while charging.
Generally, Tesla screens can display navigation, apps and a media player where you can access the radio and streaming services.
When it comes to loading up the vehicle, the Cybertruck flexes enough storage in the back for a motorcycle that you can transport up with a ramp.
The Silverado has a screen above the wheel that functions as a traditional dashboard and another larger screen. Chevy also replaced the space up front where an internal combustion engine would be with a "frunk."
The Lightning also has a frunk, with Insider listing it as one of the reasons it's perfect for road trips.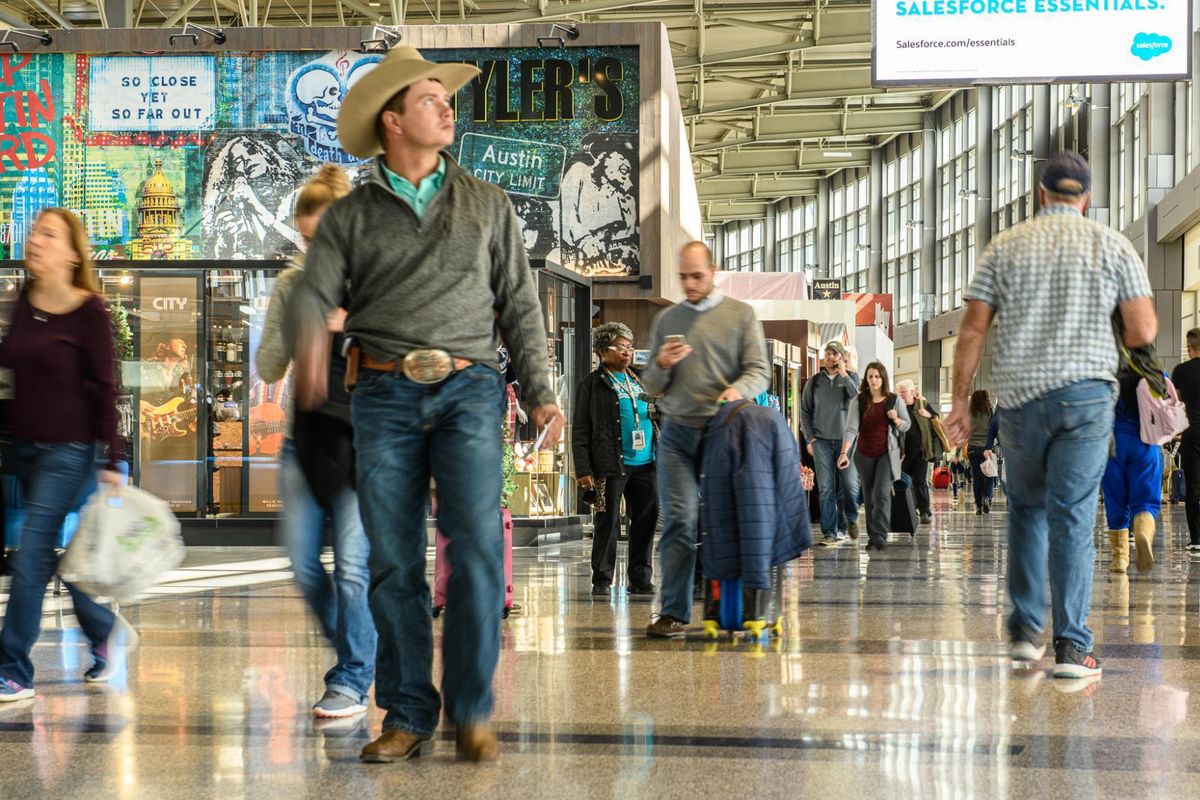 The Austin airport is warning travelers to "pack your patience" as it expects this Memorial Day weekend to be the busiest in airport history.
This weekend will kick off a period of more than 4.8 million passengers passing through Austin-Bergstrom International Airport by the end of summer—contributing to a projected record-breaking year of 22 million passengers at ABIA.
The surge in traffic at the airport comes as ABIA considers itself officially recovered from the pandemic's impact, an airport spokesperson ABIA Public Information Specialist Bailey Grimmett told Austonia. Additionally, the population growth in Central Texas and more service offered from ABIA has meant more people at the airport, she said. However, it has come under fire for increasingly long wait times at TSA and not having enough parking.
Flying soon? Here's how to prepare for a busy airport this summer.
Arrive hours early for your flight, especially if it's in the morning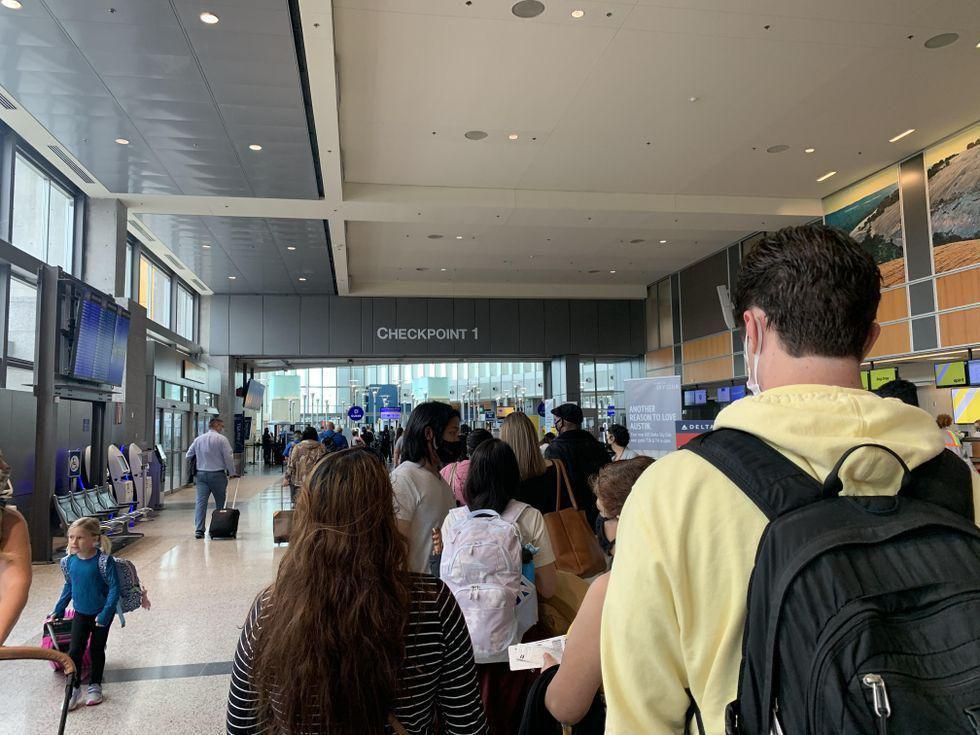 Summer travel lines in September 2021. (Austonia)
The busiest passenger traffic days in summer 2021 were Thursdays, Fridays, Sundays and Mondays, according to a release but each day of the week is expected to see increased traffic this summer. Lines tend to be longest before 8 a.m. and sometimes mid-morning hours.
Grimmett told Austonia the average person should arrive at the airport two-and-a-half hours before boarding time for domestic flights or three hours early for international flights. You might want to tack on extra time if…
You need to park or are returning a rental.
You're traveling with a big group, children or those who require assistance.
You're checking in baggage.
Familiarize yourself with TSA requirements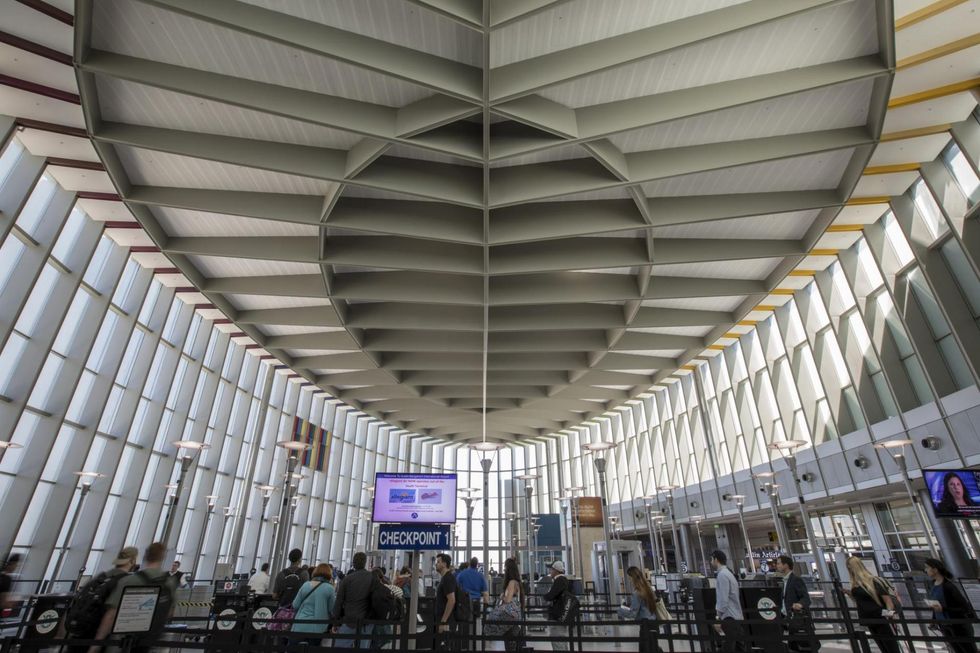 (ABIA)
The worst thing while traveling is getting stuck in security and having to repack all of your belongings. If you're traveling with a carry-on of toiletries, medication or food, double-check with TSA.gov if you're not sure.
Security screening checkpoints open at 3 a.m. and Grimmett said don't hesitate to ask a staff member if you need help. Faster screening is available by applying for
TSA PreCheck
or
Clear
screening for an extra fee.
Rather wait for the rush to die down?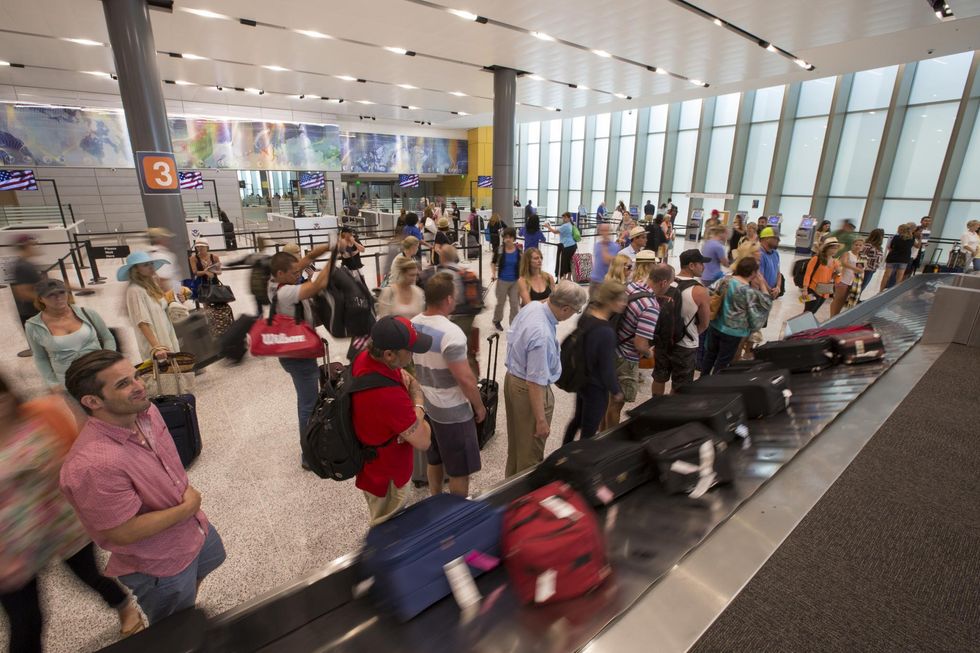 Grimmett said to expect near-constant high traffic through August, when students return to school and tourist season ends. The lull is short-lived though—ABIA typically sees another travel uptick in October for events like F1 and ACL Festival.
Once you're inside, refer to our complete guide to ABIA for a look at the amenities.