Get connected with our daily update
Five Austin companies joined Google's second Startups Black Founders Fund on Wednesday, earning $100,000 each as part of the $10 million initiative geared toward giving Black entrepreneurs access to funding for their startups.
The fund gave $100,000 to 50 founders nationwide, including Austin companies CustomerX.i, Journey Foods, Sandbox Commerce, The Mentor Method and Tadeblock.
The founders will receive the funding without giving up any ownership of their startups and will gain access to Google technical support including up to $120,000 in donated search Ads from Google.org and up to $100,000 in Google Cloud credits. The Austin companies will also join a select few—the fund is only two years old and last year rewarded 76 Black-led startups with up to $100,000 as well.
Google's Startup funds can be used to boost Black founders' companies into success—last year, founders raised up to $50 million in capital after recieving the funds, and 80% of the companies used their funds to create jobs.
Founders from last year's batch then paid it forward by nominating new companies and announcing the winners via Zoom.
Here's a look at those 5 founders in Austin:
Elon Musk is holding true to his promise to make space tourism accessible. The world's first all-civilian space mission made history yesterday evening when SpaceX launched the Inspiration4 crew into orbit at NASA's Kennedy Space Center in Merritt Island, Florida.
In a spacecraft fashioned from a used Crew Dragon capsule and Falcon 9 rocket, the Inspiration4 crew will remain in space for three days, where they will perform medical experiments, before touching back down to the Atlantic Ocean on Sept. 18.
The spacecraft lifted off around 7 p.m. Wednesday.
The team was quick to share the wonder with a video of the blue planet from the ship's cupola window.

Who's on the crew?

Jared Isaacman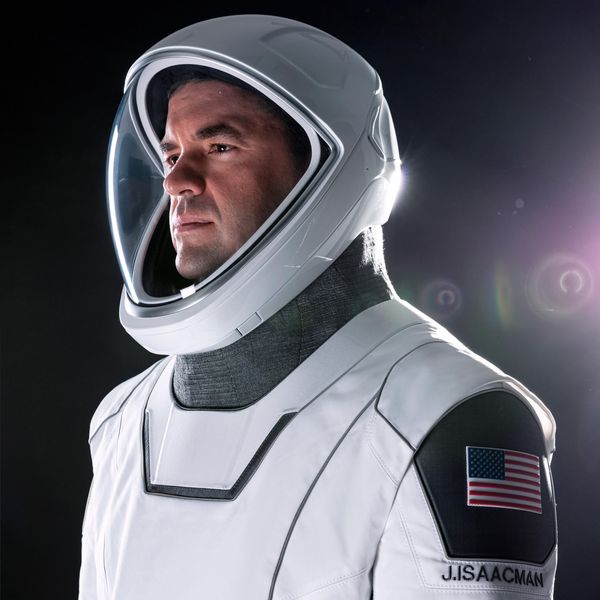 Serving as the mission commander, Isaacman is a tech entrepreneur and the founder and CEO of Shift4 Payments. The billionaire financed the trip.
Sian Proctor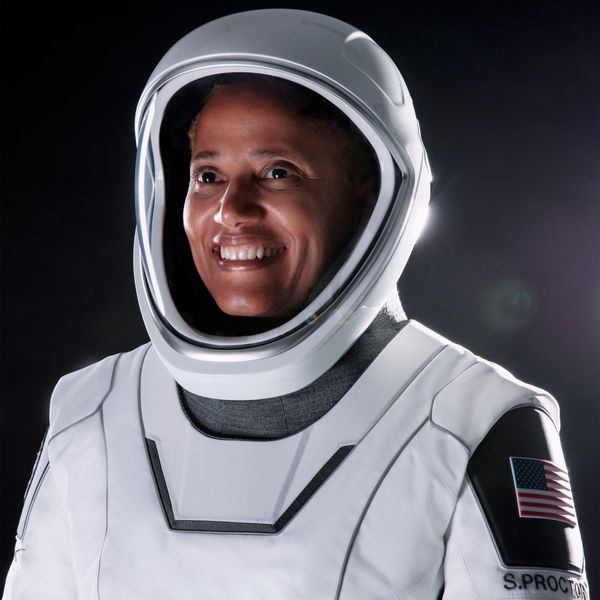 A geoscientist, science communicator and actress, Proctor is the mission's pilot.
Hayley Arceneaux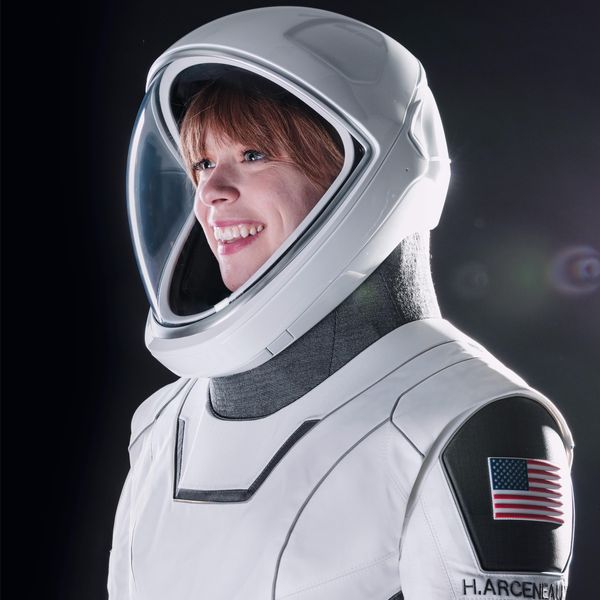 Bone cancer survivor, physician assistant for St. Jude's and now the youngest American to make it to space at 29, Arceneaux is the chief medical officer.
Chris Sembroski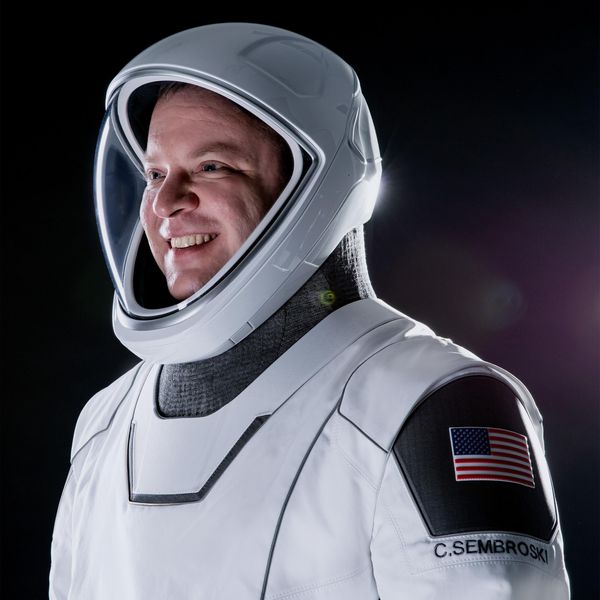 The team's mission specialist, Sembroski is a data engineer and an Air Force Veteran.
While drawing from experiences from professional crews prior, the four members of Inspiration4 will be tested for balance and perception both before and after to compare the tests, a common practice for professional astronauts.
Data about the crew's "movement, sleep, heart rate and rhythm, blood oxygen saturation, cabin noise and light intensity" will be monitored while they're in space, according to a release, and will continue to be monitored even after they land. Since fewer than 600 people have been to space before, this data is scare and highly valuable to SpaceX and others who wish to plunge deeper into the vastness of the cosmos.
SpaceX President Gwynne Shotwell said she is proud to be "paving the way for a future where space is more accessible" in a statement.
"We are so proud that they entrusted us to fly them," Shotwell said. "On behalf of all SpaceX employees, I want to thank the crew and their families for allowing us to be a part of their historic mission."
Brought to you by the same company that plans on integrating driverless taxis onto Austin streets, Argo AI and Ford are partnering with Walmart to have groceries delivered via robotaxi right to your door.
Equipped with Argo AI's self-driving technology and groceries in tow, the partnership is set to debut in Austin from the East Ben White Boulevard Walmart; Miami and Washington D.C. sometime this year.
The announcement comes off the heels of Argo AI's partnership with Lyft, which will bring driverless taxis to passengers in 2022. Although Walmart has been working with autonomous vehicles since 2018, this new partnership will help meet pandemic-fueled demand and grow the delivery process, according to Walmart U.S. Senior Vice President of last-mile delivery Tom Ward.
"This collaboration will further our mission to get products to the homes of our customers with unparalleled speed and ease, and in turn, will continue to pave the way for autonomous delivery," Ward said in a release.
Initially, the process will start with small fleets of autonomous vehicles and expand delivery access over time. According to Ford's autonomous vehicles and mobility businesses CEO Scott Griffith, this is just the beginning of autonomous vehicles scaling across U.S. cities.
"Pairing Walmart's retail and e-commerce leadership with Argo and Ford's self-driving operations across these multiple cities marks a significant step toward scaling a commercial goods delivery service that will ultimately power first-to-scale business efficiencies and enable a great consumer experience," Griffith said in a release.
Austin has long been a hub for emerging AI technology—Waymo, an Alphabet Inc. subsidiary and Argo AI competitor, operated in Austin from 2015-2019. Waymo now operates autonomous vehicles out of Arizona. And delivery robots were seen this year when Refraction AI partnered with Southside Flying Pizza to deliver to Austin homes.
TikTok continues to drive entertainment, especially for teens. But one TikTok trend may have gone too far, according to Austin ISD.
The "TikTok bathroom challenge" has officially reached AISD, where students are destroying school bathrooms. Lively Middle School recently sent a letter to parents about the challenge informing them that if this vandalism continues, they will need to occasionally close restrooms for cleaning and repairs.
Though the letter said they have been able to catch a majority of the students, the school is still asking parents for their help in educating their children on the gravity of vandalism and monitoring their social media accounts.
Part of a nationwide trend, the challenge was born from students showcasing their "devious licks" as the new school year started.
On Sept. 1, a new trend started when TikTok user @jugg4elias shared a video of themselves pulling a box of disposable masks out of their backpack claiming the theft as a "devious lick," which gained over 239,000 views within a week.
Five days later, another user @dtx.2cent, whose account is now nonexistent, shared a video of themself opening their backpack revealing a stolen hand sanitizer dispenser from school also claiming it as a "devious lick." This post gained over 7.2 million views within two days.
As part of students across the country showcasing their "devious licks," the TikTok bathroom challenge came to life.
On the platform, students have tried one-upping each other on stolen items and other forms of vandalism. The trend has featured teens stealing fire extinguishers, fire alarms, brooms, clocks, security cameras, laptops, wet floor signs, bathroom mirrors, water fountains and even a smartboard. Some videos even capture students in action while taking apart their school's plumbing systems.
One YouTube channel named tiktoktrends created video compilations of all the TikToks from this trend.