Get connected with our daily update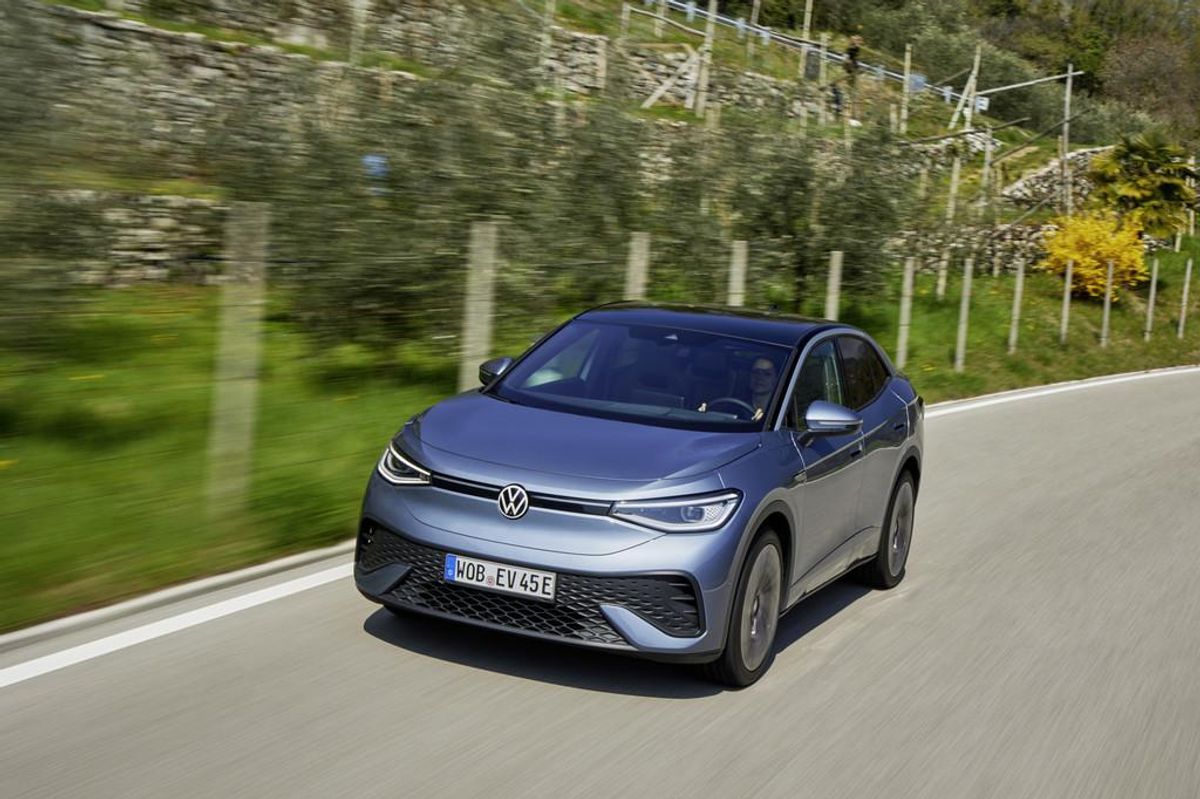 Whether you're making the switch out of a gas-powered car or thinking of adding another EV into the mix, tax credits could go away for your desired car.
The climate-health-tax package could become law soon. And while Democrats had aimed to expand consumer tax credits for battery-powered vehicles Sen. Joe Manchin called for some supply chain requirements in order to go along with the broader bill.
The Alliance for Automotive Innovation estimates that'll cut vehicles eligible for the credits from 72 to 25. Brands eligible for a tax credit include BMW, Ford and Rivian. As Electrek reports, sales can push manufacturers over the predetermined threshold of qualified sales, and Tesla is part of that group.
For some EV owners, however, this incentive wasn't an influence on their decision anyway.
Anuarbek Imanbaev, VP of the Tesla Owners Club Austin, said the credit played very little role in his decision to get a Tesla.
He views his first Tesla as a more luxurious type of purchase that's a different approach than what other car shoppers have.
"That's a different segment," Imanbaev said. "I think in that segment, it was nice to have, but it wasn't anything that affected whether I would buy the vehicle or not."
Still, Imanbaev thinks for those shopping for vehicles up to about $65,000, the tax credit could increase demand.
Reginald Collins, a sales professional at Onion Creek Volkswagen, has talked to the clients who weigh cost more when buying a vehicle and he said the tax credit is a "huge deal."
"On top of the fact that you're not paying for any gas. And you're saving Earth, it's not a combustion vehicle," Collins said, referring to Volkswagen's ID.4 that people can buy with a $7,500 tax credit.
What's its appeal over a Tesla or other electric vehicles?
"Just the flexibility of it, it's much less expensive," Collins said.
And while EVs require some wait—Collins estimates the ID.4 taking about 8 to 10 months— he also said that the plant in Chattanooga, Tennessee is making for faster production.
"If you need parts, you can order them from the states instead of ordering them in Germany," Collins said. "So if you have customer issues they can get parts quicker."
So if you're trying to get a deal on an EV, you may need to act quickly. The Senate sent the plan, known as the Inflation Reduction Act, to the House earlier this week meaning it could be headed to President Biden's desk soon.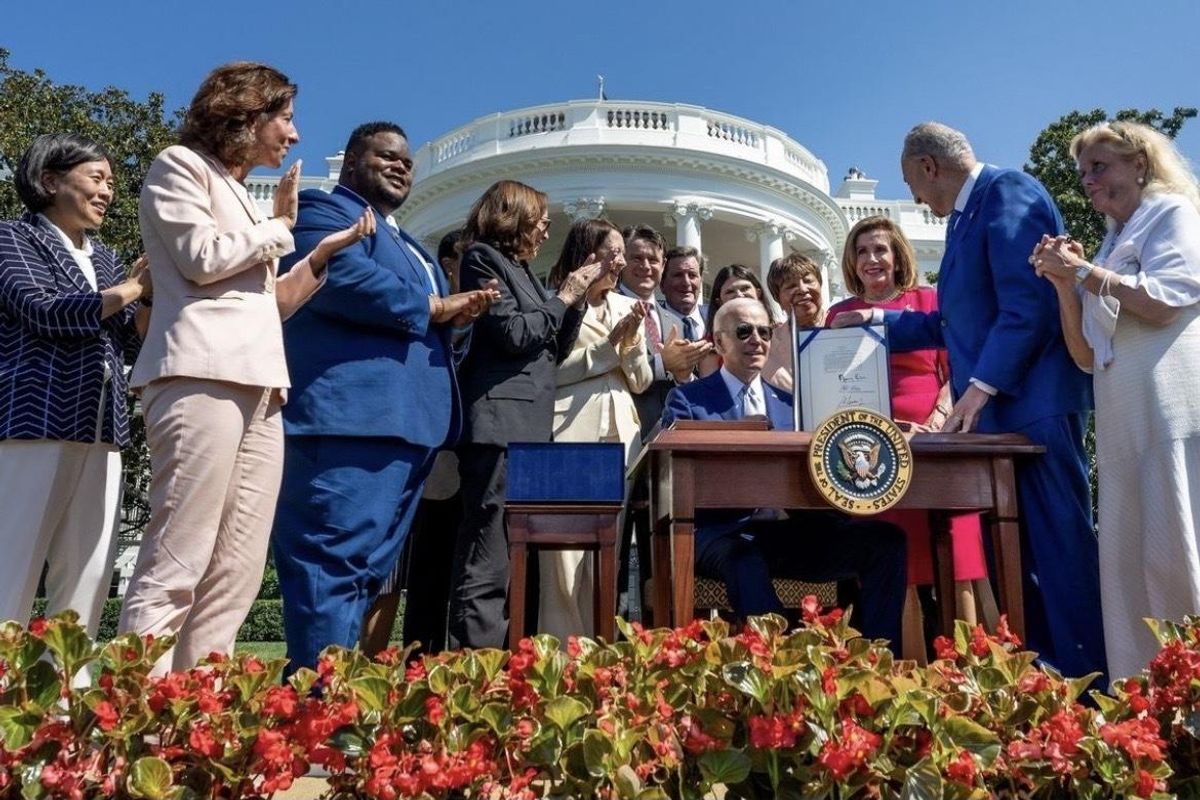 President Joe Biden signed the CHIPS and Science Act into law on Tuesday, a move that the White House says will unlock hundreds of billions more in semiconductor investment across the country.
Part of that investment could make waves in Central Texas, where semiconductor companies have laid the groundwork for more plants and jobs as a global shortage of semiconductors continues.
For example, Samsung already had a $17 billion semiconductor factory in Taylor on the way. Then in July, documents filed with the state showed that the tech giant is considering 11 chipmaking facilities in the Austin area that it'd build over the next two decades. The proposed $192.1 billion investment would bring more than 10,000 jobs.
\u201cThe CHIPS Act will supercharge our efforts to make semiconductors here in America. It will make cars, appliances, and computers cheaper and lower the costs of everyday goods. And, it will create high-paying manufacturing jobs across the country.\u201d

— Joe Biden (@Joe Biden) 1659828240
Micron Technology is another giant that could make a multi-billion regional investment.
At the start of the year, Micron Technology was reportedly considering a new plant in neighboring Caldwell and Williamson counties, though California, North Carolina and Arizona were also being reviewed as potential sites for the plant.
On Tuesday, Micron announced plans to invest $40 billion between now and 2030 for chip manufacturing in the U.S.
In a public video statement, CEO Sanjay Mehrotra noted how semiconductors are essential to many tools that are a part of everyday life such as computers, smartphones and cars.
"Today is a proud moment for the global Micron team and a strong step forward for American high tech manufacturing leadership," Mehrotra said. The company said specific plans for the investment will be made available in the coming weeks.
\u201cToday, we announced plans to invest $40 billion in the U.S. through the end of the decade to build leading-edge memory #manufacturing. Our investment will create 40k American jobs and strengthen U.S. supply chains. Watch this space! #jobs #innovation https://t.co/WPePuDVJs6\u201d

— Micron Technology (@Micron Technology) 1660050842
Recently, the city has made efforts to train Austin residents for the kind of roles companies like Micron and Samsung would try to fill. A couple of months ago, the city announced a "hire local" plan with Workforce Solutions to help people in fields like manufacturing and information technology get training to move up in their careers.
The bipartisan bill includes $52 billion in semiconductor subsidies. Nationwide, these incentives could create thousands of jobs and multiple fabs, the Semiconductor Industry Association estimates. Some of that could happen in the Austin area from companies looking to expand.
NXP Semiconductors is weighing a $2.6 billion expansion and Infineon Technologies is looking at a $700 million expansion. Respectively, those two could add 800 and 100 jobs.
Central Texas has a reputation as a major hub for semiconductors, and the competition with other areas could ramp up in the coming years as others like Qualcomm and Intel consider new facilities. Dallas-based Texas Instruments also celebrated the passing of the CHIPS Act.
"TI has an exciting manufacturing investment roadmap and these provisions will be meaningful to the development of our 300-mm water fabs in Texas and Utah," the company said in a Tuesday Twitter post.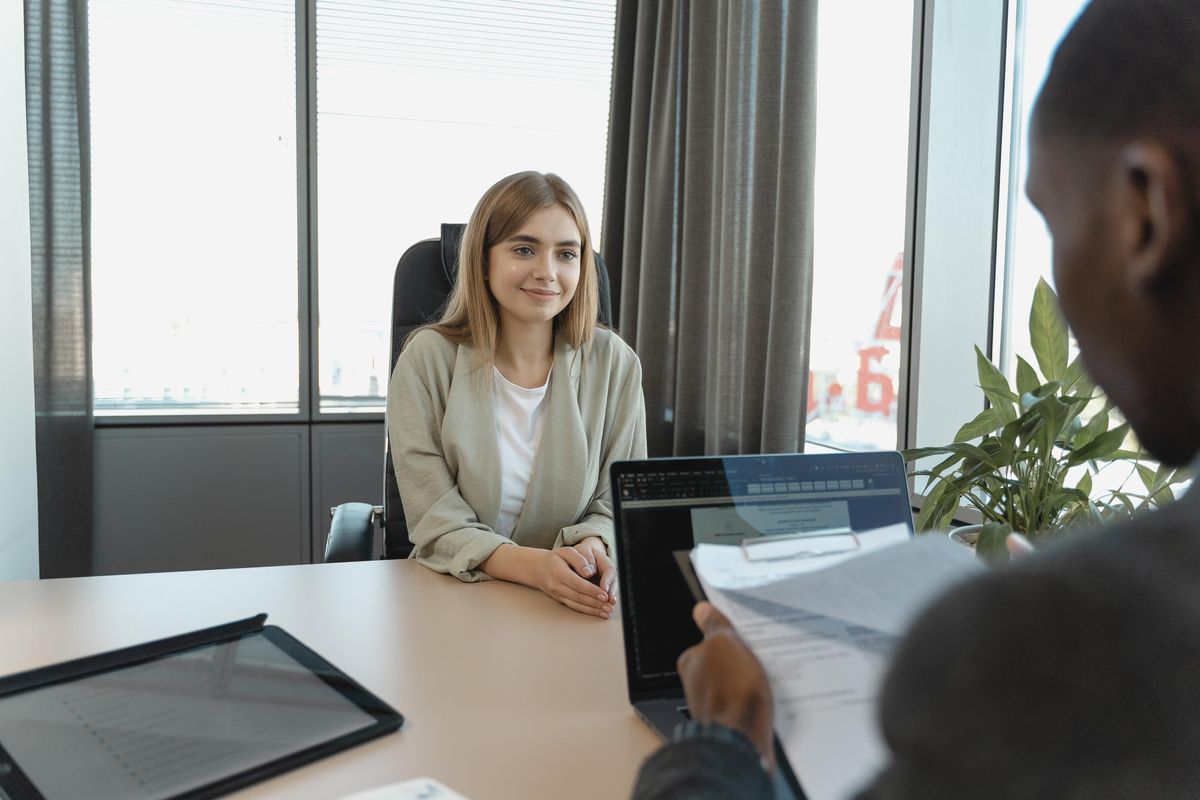 Jerry Lee, co-founder of professional training company Wonsulting, applied for 300 jobs using three fake resumes to do an experiment.
As he detailed on TikTok, he was trying to see the rate that each resume got ghosted. And while one of the resumes had a 14% interview rate—a result he wasn't surprised by given that Facebook was listed on the resume—recruiters still ghosted 57% of the time.
"So just remember that being ghosted is part of the process," Lee said. "And yeah, it does apply to people who work at these prestigious companies."
@jerryjhlee

🙋‍♂️ if you've ever been ghosted by a recruiter
Ghosting, or abruptly ending communication with someone without explanation, has been the norm for some employers. They've typically had the upper hand in the hiring process after all. But lately, they're starting to get a taste of their own medicine.
Julia Lyons-Ryle, an HR Performance Specialist, said this trend is fairly recent and has cropped up more as a result of the pandemic.
She works with small to medium-sized companies in the Austin, San Antonio and the Rio Grande Valley regions, and has considered reasons for why prospective employees disappear without explanation.
One is that it's harder for companies to form a bond or relationship with a prospective employee over the phone or a Zoom meeting. As a result, job seekers are more comfortable leaving employers on read.
A recent report by HR analytics platform Visier surveyed 1,000 job seekers in the U.K. and 1,000 in the U.S. Of those, a whopping 84% of respondents said they had ghosted an employer or potential employer in the past year and half.
The report noted a few of the top reasons for ghosting, including salary levels that were below expectations, companies had a bad reputation and online reviews, job role descriptions were inaccurate and workers received other, more attractive job offers.
But it's not just during the interview process that workers are considering ghosting. Just over 30% said they would ghost at the point of the job offer or after their first day on the job.
Who would do that? Well, the survey found that more senior workers are comfortable ghosting. More than 90% of Directors, VPs and C-suite level workers expressed a willingness to ghost on the survey.
Still, there are actions employers can take to avoid getting ghosted. Lyons-Ryle says the company culture begins even before an interview because job seekers can get a feel for a place just from the posting. So, putting a salary range and an accurate job description can be key to hearing back from prospective employees.
There's a lot that companies have to offer, besides just here's a paycheck," Lyons-Ryle said. "And that's something that a lot of people are looking for, especially after the pandemic, they're starting to look around and say, you know, I can get a paycheck. But can I get something else? A culture or a family, a place to belong?"