Get connected with our daily update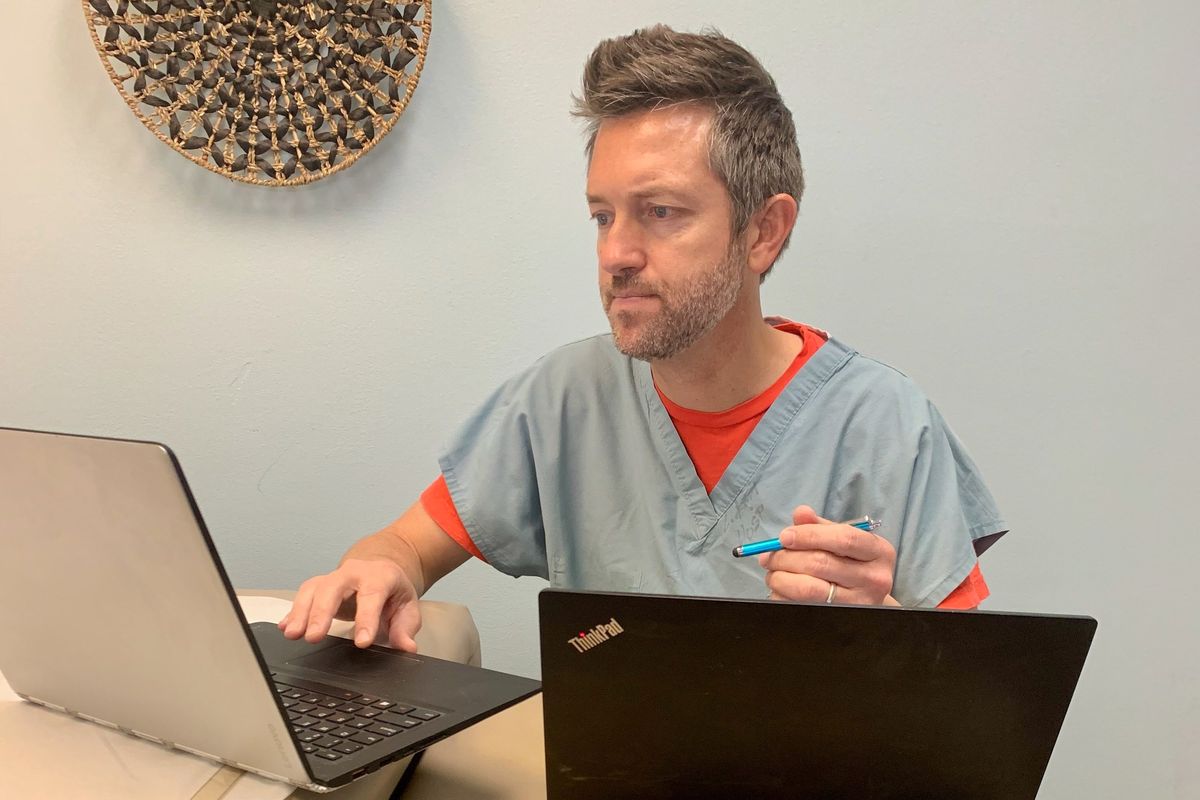 photo by Dr. Steve Dobberfuhl
University of Texas-Austin graduate student Lexie Wille, 26, had her first appointment with her therapist via video on her laptop as a result of the coronavirus pandemic.
Her therapist offered video sessions for patients who wished to avoid coming into the office.
"I have a good sense of how we work, and I have trust in our relationship," Wille said. "I felt like I would be able to have about as close as an experience in session as I normally do in person."
She decided to try it. It also made sense because Wille's session would be covered by her insurance—something that may not have been true just weeks earlier.
---
As the pandemic worsens, state and federal agencies are waiving telemedicine regulations in an effort to preserve access to care while limiting community spread.
Last week, President Donald Trump expanded telemedicine coverage for Medicare patients, a benefit already offered to those covered by Medicaid and the Children's Health Insurance Program, or CHIP. That same day, Texas Gov. Greg Abbott required state-regulated insurance plans to pay the same amount for visits conducted in an office, over the phone and by video.
"Gov. Abbott very wisely temporarily expanded telemedicine to include telephone calls in the short term to meet immediate patient need while providers are making decisions about their choices of tool," said Nora Belcher, executive director of the Texas e-Health Alliance.
These changes have been critical for clinicians, who rely on this income.
"The reduction of barriers, that's everything," said Dr. Steven Dobberfuhl, a board-certified internal medicine physician who's been in practice for 20 years. "That's been a game-changer for us."
About 75% of the patients at Dr. Dobberfuhl's practice, Adult Care of Austin on Menchaca Road, are 65 years or older, a group particularly vulnerable to the new coronavirus.
Before the disease arrived in Austin, Dobberfuhl had never used telemedicine. Now he and his colleagues are working to shift as many patients as they can to virtual visits.
While Austin Adult Care has a videoconferencing service, many visits take place over the phone or via FaceTime or the Android equivalent, Google Duo, which Dr. Dobberfuhl said are easier to use than some HIPAA-compliant platforms and allowed under the new emergency rules.
"Patients love it," he said. "My response already is…'This has been great.'"
Samantha Bray, a therapist and owner of Bray Counseling in Westlake, said her four-person team has transitioned about 95% of their patients to telemedicine sessions—even before it was clear that insurers would pay for them.
"That first week I was just willing to eat [the cost] because I didn't think it was ethically okay to just tell everybody, 'No sessions,' at this time when people are in panic," Bray said.
For now, the practice is maintaining its caseload, but Bray worries about the long-term financial impact, especially as the number of inquiries she has received from prospective patients has dropped about 70%.
"I anticipate having issues with claims. I know they [insurers] agreed to this, but we'll see what happens," she said. "And I also expect that in the following weeks more clients are going to see how they're impacted financially and have to make hard choices."
Telemedicine's embrace by insurers and healthcare providers is a significant change.
"So often our public healthcare system and public safety agencies are slow to move in terms of innovation," said J.C. Adams, CEO of Cloud 9, a local telepsychiatry startup that connects patients with mental health care professionals.
Now, the city of Austin is advising residents with coronavirus symptoms to use telemedicine services.
Baylor Scott & White is screening patients for coronavirus tests with its MyBSWHealth app and has expanded its telemedicine services to include nearly all of its providers. Ascension Seton and Austin Regional Clinic already offered telemedicine services, which they continue to expand.
In the last two weeks, Cloud 9 has fielded calls from local governments, healthcare agencies and community health centers looking to introduce or expand telemedicine services.
Adams anticipates that after the pandemic telemedicine services will be more widely available.
"I think the overwhelming majority of people in and around the healthcare sector are saying that this is going to definitely be the tipping point for telemedicine," he said.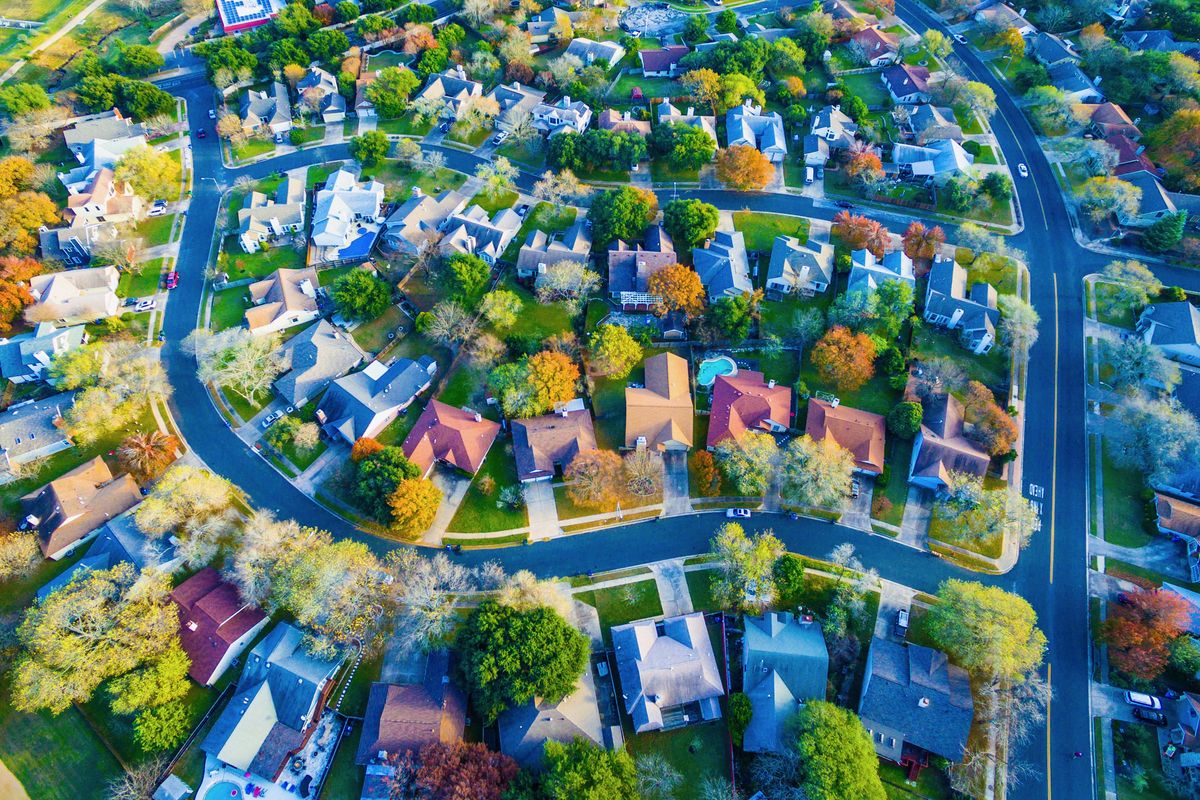 Shutterstock
So you want to buy a house?

To anyone trying to get on the "housing ladder," it's been a discouraging couple of years as prices skyrocketed in a market crowded with buyers bidding against each other for just about any available home.

Things may be calming down, with the Austin Board of REALTORS reporting fewer sales and more available homes this summer.

Mortgage rates have more than doubled in the last year, from around 3% to well over 6% on a 30-year fixed rate loan, getting even more of a bump this week after the Federal Reserve raised bank rates on Wednesday.

So how affordable are homes right now? That, of course, depends on what you want and how much you're able or willing to pay, but here are some rough estimates of what a typical buyer would pay to buy a $650,000 home, which would be considered "mid-price" in today's market.

Mortgage banker Chris Holland (NMLS 211033) of Austin's Sente Mortgage ran some numbers for Austonia to illustrate a typical purchase.


Holland says that while the 30-year fixed rate mortgage is often mentioned in the media, the most popular loan that he's seeing now is a 7/1 adjustable rate mortgage, which has a fixed rate for 7 years and then adjusts every year based on market rates, with a limit on how much it can increase each year. The interest is amortized over a 30-year period. Adjustable Rate Mortgages (ARMs) offer lower rates than fixed rate loans.

Here are the numbers, which are examples. In practice, exact numbers vary with a buyer's credit rating and overall financial situation, and with the rate, which can move up or down at any time.
$650,000 home purchase price
7/1 ARM at 5.875%
5% down payment, equals $32,500
95% financed, equals $617,500
$4,990 payment, including principle and interest (P&I), insurance, and property tax
Typically, a borrower's debt to income ratio needs to be at or below 45%. So for this mortgage, a borrower, or borrowers, would need income of roughly $11,100/month, or $133,200/year. That number could be higher, depending on the buyer's outstanding credit balances on things like credit cards and car loans.
Not included are closing costs, moving costs, maintenance, and any changes a new buyer might want to make to the home.

Holland says he's had a lot of clients approved for loans who were house hunting but have put that on hold, hoping prices come down.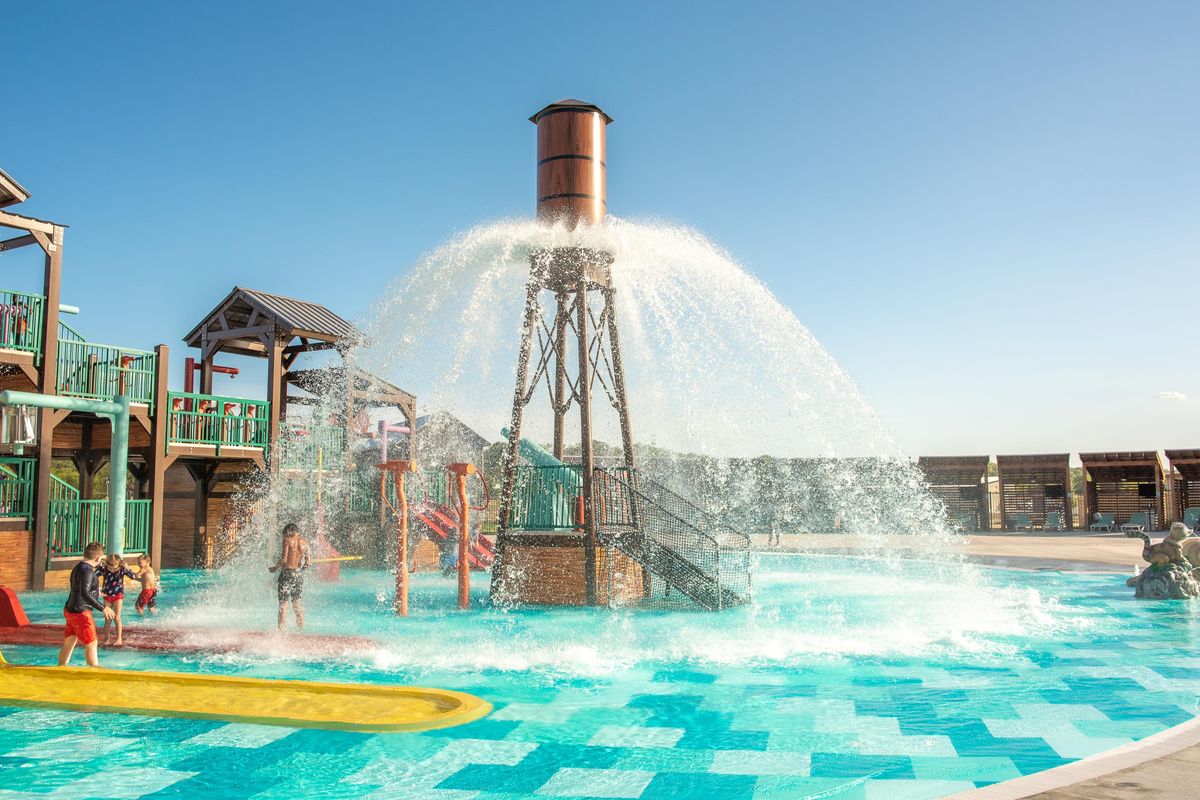 Camp Fimfo Waco
Camp Fimfo Waco, a brand new camping resort, is kicking off football and fall camping season in style! With top-notch amenities, premium accommodations, and 10 weekends of fall fun, there's no better place to have a fall camping getaway, especially if you're a Baylor football fan!
Fall promises to be a one-of-a-kind camping experience. From Sept. 16 to Nov. 24, weekends will be packed with fall-themed activities, including special Halloween weekends in October. Campers can enjoy activities like fall crafts, campground trick-or-treating, costume contests, site decorating, outdoor movie nights, and more!