Get connected with our daily update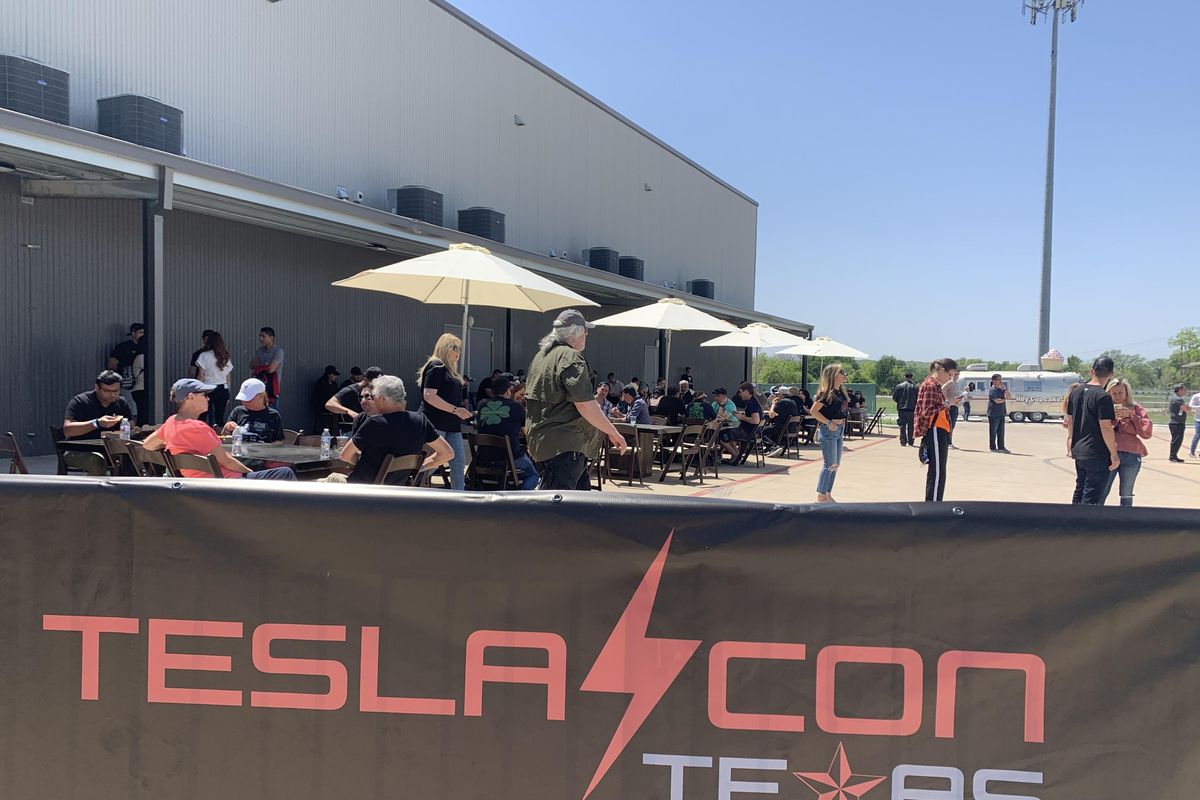 The Tesla Owners Club of Austin hosted Tesla Con Friday afternoon, continuing the party for fans after the gigafactory hosted its grand opening Thursday evening with much fanfare that included fireworks and a drone show.
---
The festivities featured panels of Tesla fans and investors talking about where the automaker company is headed and what the future of Austin looks like with Tesla's headquarters here and other tech giants growing their Central Texas presence.
"It's a walkable downtown, we have great music, we have great art, we have a friendly attitude and we're really open to people coming from other places, so if you're thinking of moving here, I promise, people are really friendly," one panelist said while in conversation with tech YouTuber Galileo Russell.
Organizers also attempted to set a world record for most Tesla vehicles gathered in one place.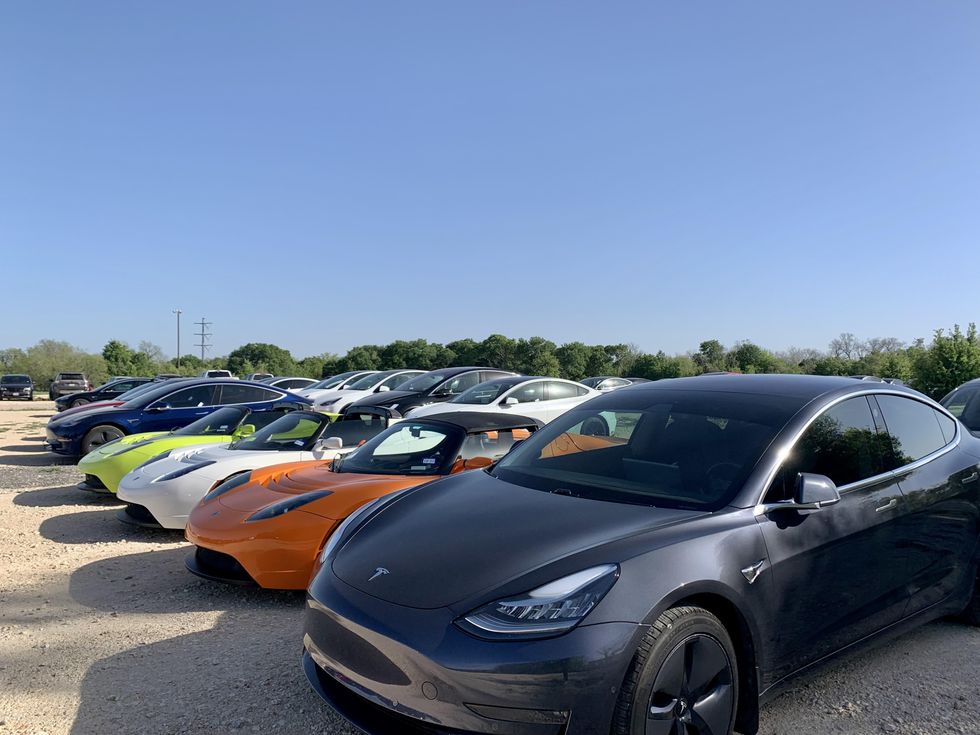 Some, like Haya Hasan, were still gushing over the grand opening party.
"What's amazing is you'll have like yesterday with 15,000 in attendance, I would say mostly younger crowd, like early 20s," Hasan said. "And it was just such a positive, amazing high energy for a car company. What other car company has this type of following?"
Hasan lives in Austin working in marketing for manufacturing corporation 3M and talked about how Tesla's gigafactory is giving Austin a new image.
"Just to be able to say that Tesla has a factory here is great for our economy, it's already creating this amazing buzz within the city. It's really putting us on the map," Hasan said. "I think people would hear about Austin like 'oh it's a great music capital of the world.' Now, it's going to add a different brand to Austin—it's not just music. It's high tech and entrepreneurship and all that."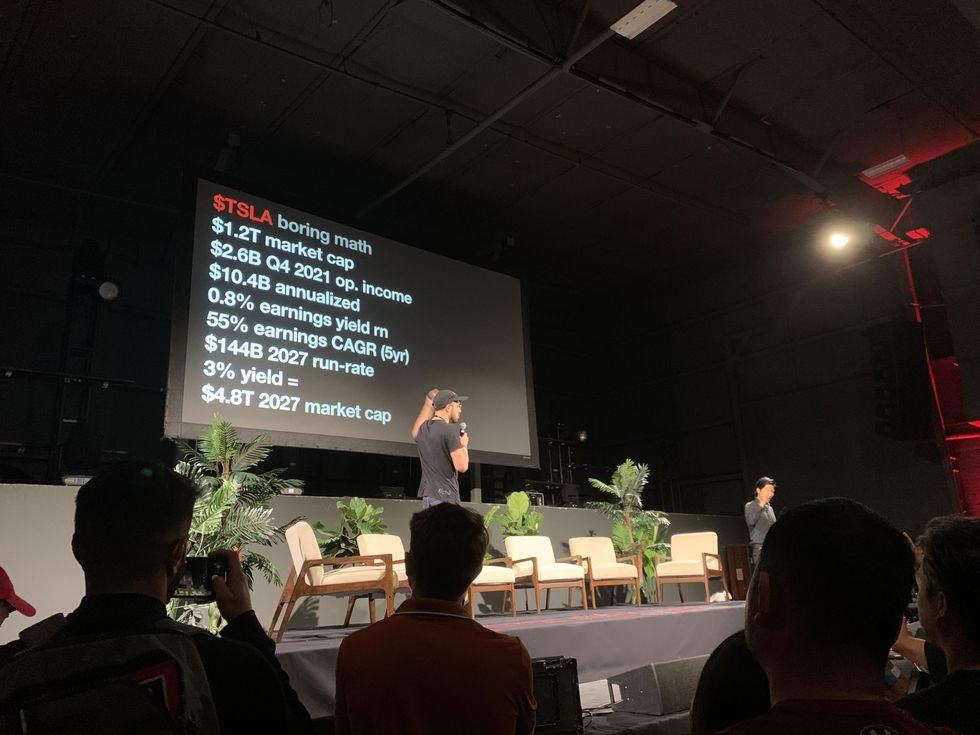 For others who couldn't snag a ticket to the grand opening, Tesla Con was an opportunity to gather with fellow fans. Ryan Wrobleski, a 17-year-old who made a two-and-a-half-hour drive coming from north of Houston, started investing in Tesla in 2019 and owns a Model 3. While he didn't have a pass for the grand opening, he joined others on the side of the road who watched the festivities from afar.
"That excitement—I didn't think it'd be this contagious, but it's pretty hard to not get excited about," Wrobleski said.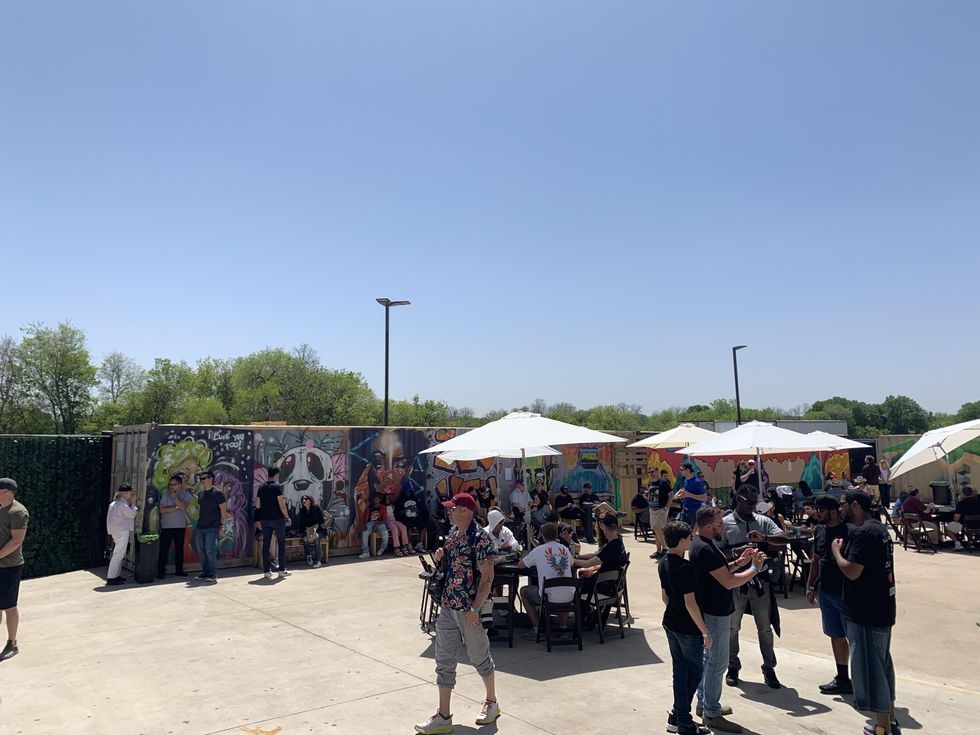 Panelists pondered over Tesla's activity, like what will happen with the wide swath of open floor space they noticed in the factory or whether the company should extract lithium in the U.S.
But they acknowledged Musk will ultimately have the last word on those actions. He'd even bemoaned the price of lithium—a mineral used in lithium-ion batteries for EVs—earlier in the day, tweeting, "Tesla might actually have to get into the mining & refining directly at scale unless costs improve."
On Musk, panelist Dave Lee said "most CEOs, most people, reach a certain pinnacle, they call it quits, buy their island, penthouses all over the world and chill out."
Not Musk though. One thing Tesla Con attendees seemed in agreement on was their praise of him, characterizing him as an engineer and artist who will go down in history.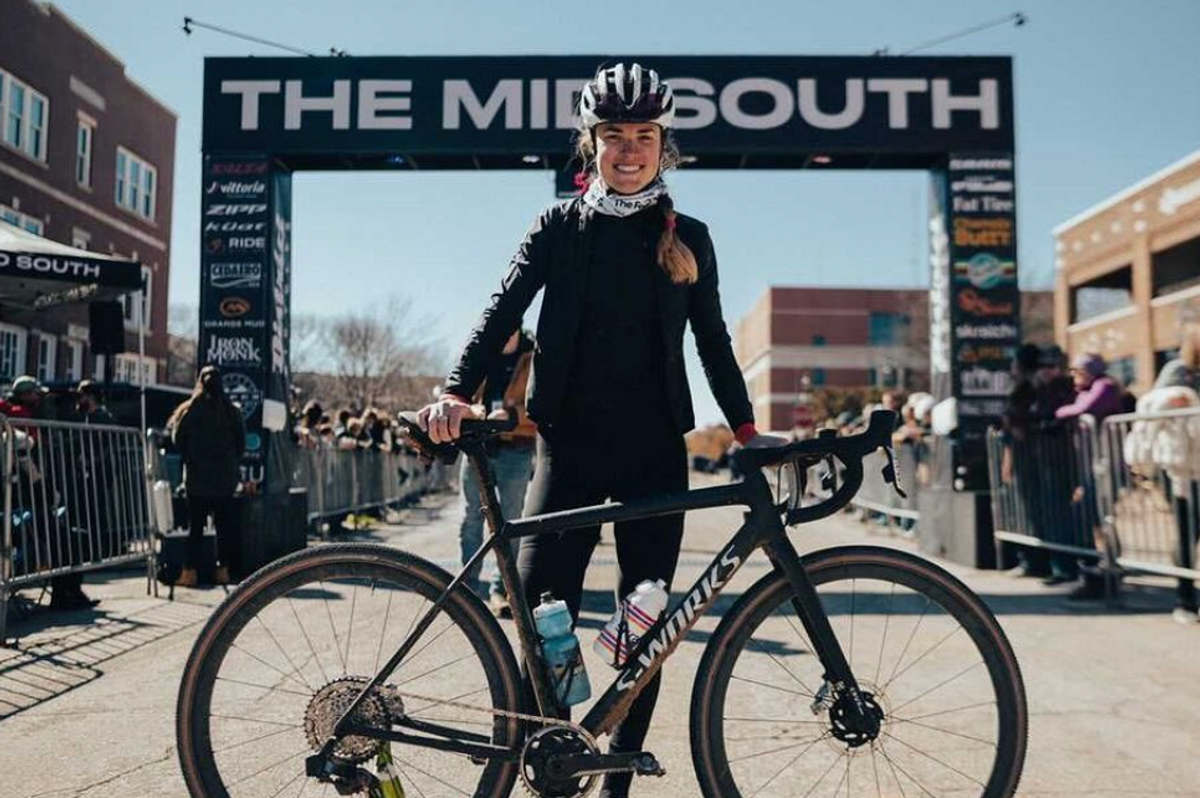 Austin police are investigating the killing of Moriah "Mo" Wilson after she was found with gunshot wounds inside an Austin home.
Wilson, a gravel and mountain bike racer, was visiting Austin from Colorado in preparation for the Gravel Locos race on Saturday taking place in Hico, a small town 2 hours from Austin.
On Wednesday, her roommate came home and found Wilson unresponsive with "a lot of blood near her," police said. It is now being investigated as a suspicious death. No further information on the suspect or motive behind the killing are available at this time.
Wilson recently had become a full-time biker after winning a slew of races in the past year.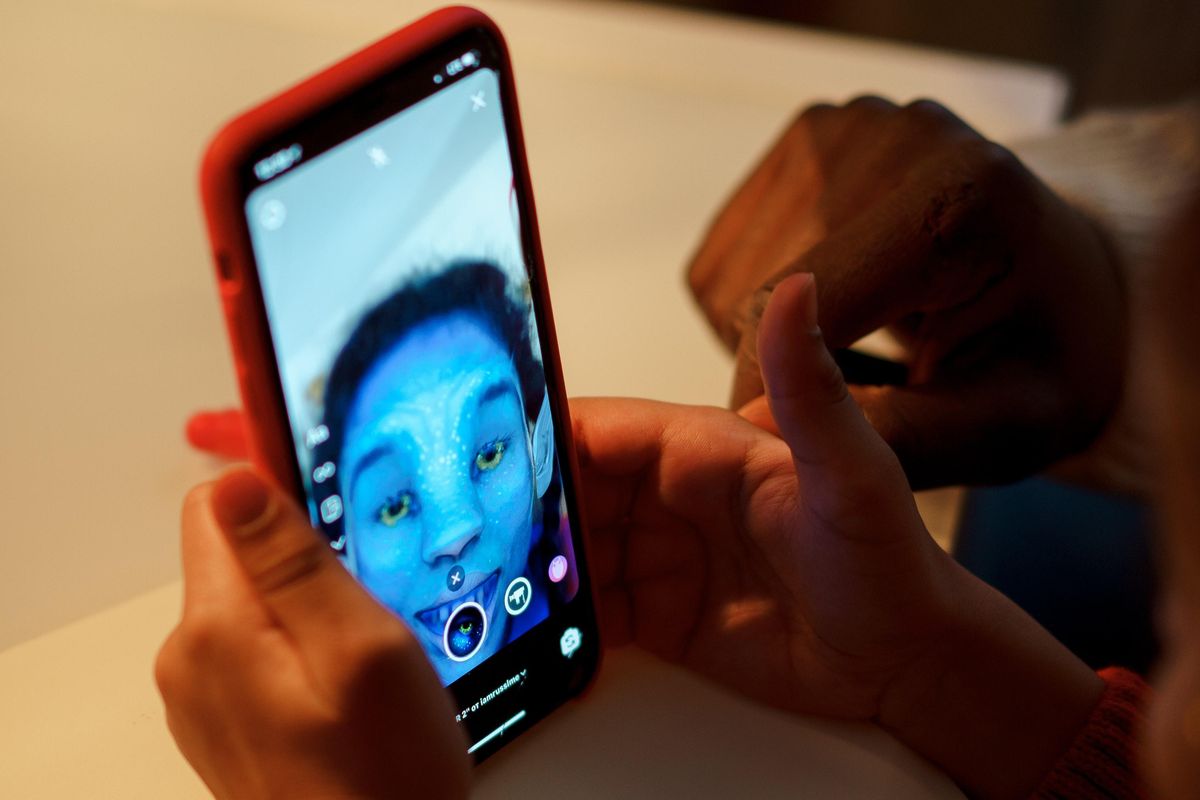 Some of your favorite Instagram filters can't be used in Texas anymore and Austinites are sounding off on social media.
Meta, Facebook and Instagram's parent company, announced on Wednesday that certain filters would no longer be available in Texas.
The change is a result of Texas Attorney General Ken Paxton's lawsuit against Meta, alleging the company uses facial recognition technology that violates laws in Texas. A release from Meta says it stopped using facial recognition tech in November 2021 and denies Paxton's allegations.
Some Austinites bemoaned the shift, saying some of their favorite filters were now unavailable.
But more often than not, locals joked about the ban.
And some in-between chose to show off some natural beauty.
Finally, some are trying to cash in on the opportunity.
Meta said it plans to create an opt-in system for both Texas and Illinois residents, who are facing the same issues.