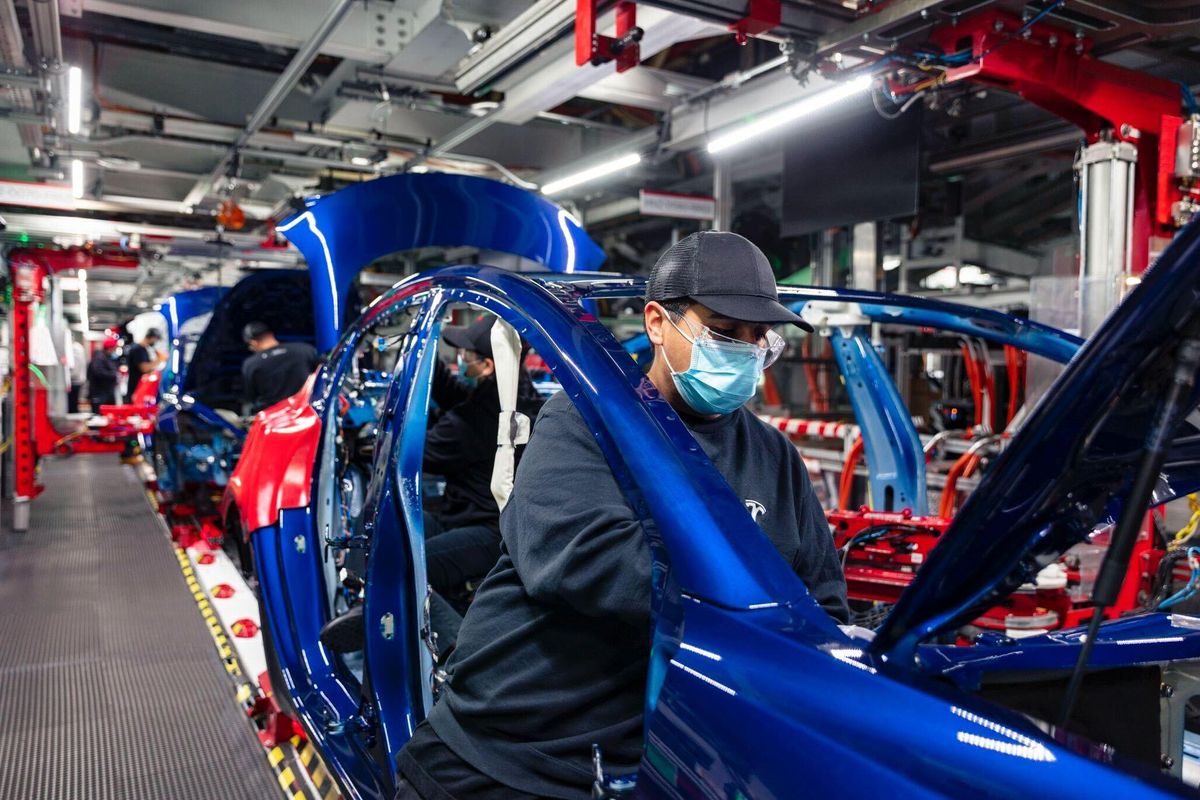 Tesla CEO Elon Musk says the company will be boosting headcount over the next year though salaried staff should be "fairly flat."
---
Musk tweeted this shortly after a Reuters report on an email he sent late last week laying out that he had a "super bad feeling" about the economy and would need to cut about 10% of salaried staff. The email, which was sent to executives, also instructed them to "pause all hiring worldwide."
In a separate email, Musk also clarified that "hourly headcount will increase."
"Note, this does not apply to anyone actually building cars, battery packs or installing solar," Musk wrote in the email.
\u201c@WholeMarsBlog Total headcount will increase, but salaried should be fairly flat\u201d

— Whole Mars Catalog (@Whole Mars Catalog) 1654367736
Earlier this year, Tesla celebrated the grand opening of its headquarters at Giga Texas and Musk had touted how it'd bring thousands of jobs to Central Texas.
On Friday, President Joe Biden commented on Musk's consideration of cuts to salaried staff and noted Ford's investment in the Midwest of adding union employees and building electric vehicles.
"So, you know, lots of luck on his trip to the moon," Biden said of Musk.