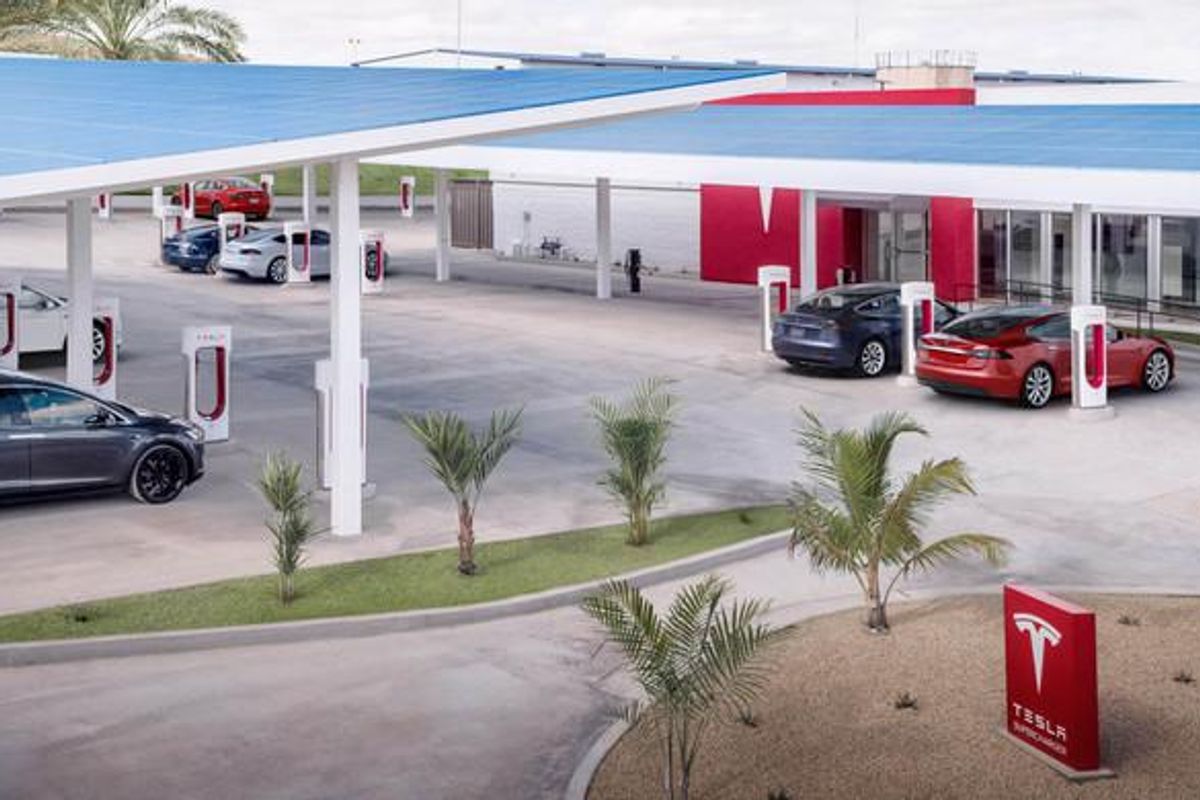 Between Central Texas barbeque and Boca Chica tacos, it's no surprise Texas' new resident Elon Musk is ready to dabble in the restaurant business next.
---
Tesla quietly applied for three trademarks (one for the word "Tesla" and two for the different logos) in restaurant services last week without word on what the upcoming project could be, reports Electrek. But by the looks of it, it may not be for a local restaurant.
It is suspected that Musk could be planning to go through with his '50s diner idea that he floated around in 2018 and resurfaced earlier this year. The diner would be part of a Californian supercharger station for Tesla owners to visit when charging up.
@Gfilche Major new Supercharger station coming to Santa Monica soon! Hoping to have 50's diner & 100 best movie cli… https://t.co/LZKHKd41wu

— Elon Musk (@Elon Musk) 1617390799.0
While Musk may not seem to know the ins and outs of the restaurant industry, it'd take a quick phone call to brother Kimbal Musk, who is a restaurant operator in Colorado and Chicago, for some advice.

This won't be Tesla's first time creating a consumer product. Last year it debuted a Tesla Tequila, tequila in a lightning-shaped, Tesla-labeled bottle, after making an April Fools joke out of it in 2018.
With the latest Tesla Gigafactory under construction in Southeast Travis County, maybe Austin Tesla owners could be next to receive some love with a Tesla eatery.