Get connected with our daily update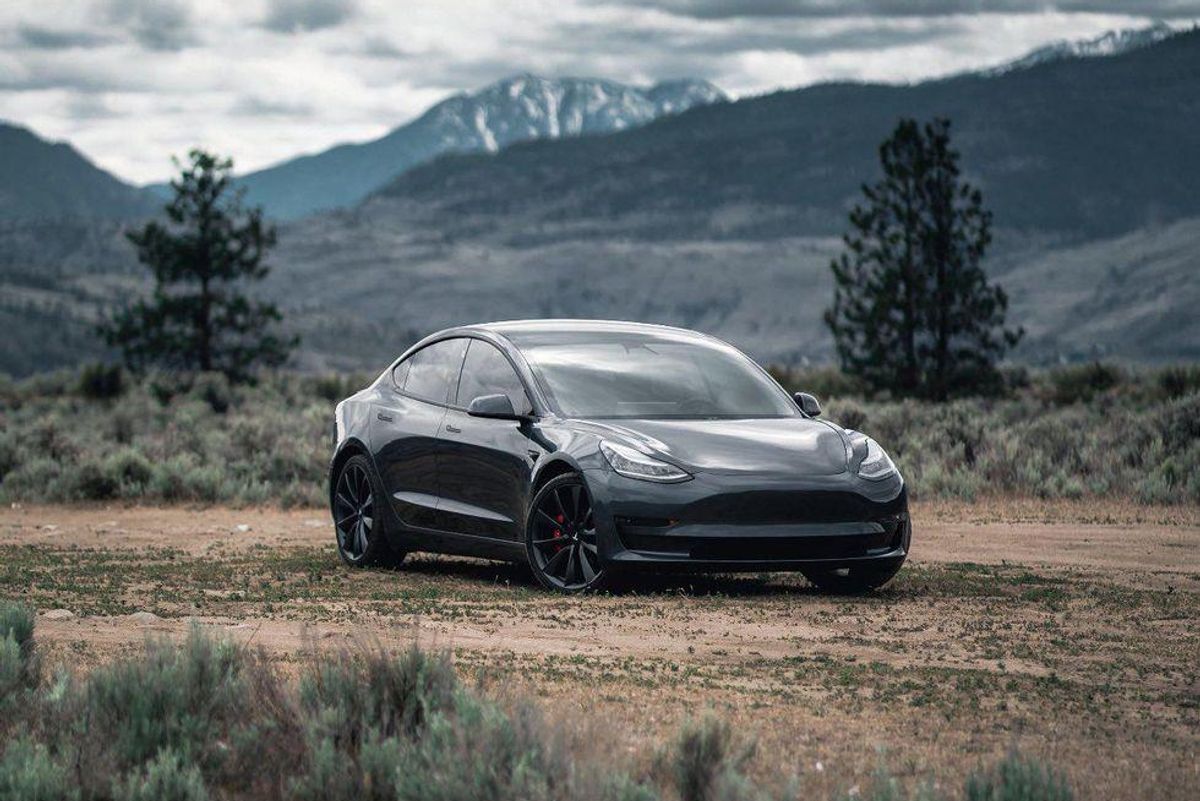 Tesla is officially in with the big guns.
After Hertz Global Holdings Inc. placed an order of 100,000 Teslas—the biggest single electric car purchase ever—Tesla officially hit the $1 trillion market cap for the first time.
---
The trillion-dollar club has some big names, including Apple, Facebook and Amazon. With the purchase, Tesla's stock shot up to more than $1,045 a share by midday Monday, a new record after topping $900 a share just a day earlier.
The $4.2 billion deal is the biggest purchase of electric vehicles to date. Hertz said it will use the Teslas to round out their fleet of electric rental cars by 2022 just months after filing for bankruptcy protection.
The news came just days after Tesla followed its leader, CEO Elon Musk, and relocated its headquarters to Austin. Austin's Giga Texas plant, which is currently finishing construction, is set to begin producing Cybertruck models at the end of 2022 and will begin "volume production" by 2023, Musk said in the meeting.
Musk celebrated the stock market victory on Twitter.
Shortly after moving to Austin, Tesla saw its best quarter yet with Q3 revenue coming in at $13.76 billion—up from $8.77 billion this time last year. It was the electric car companies' ninth straight profitable quarter.
Enjoying Austonia? Signup for our newsletter to get daily Austin news, straight to your morning inbox!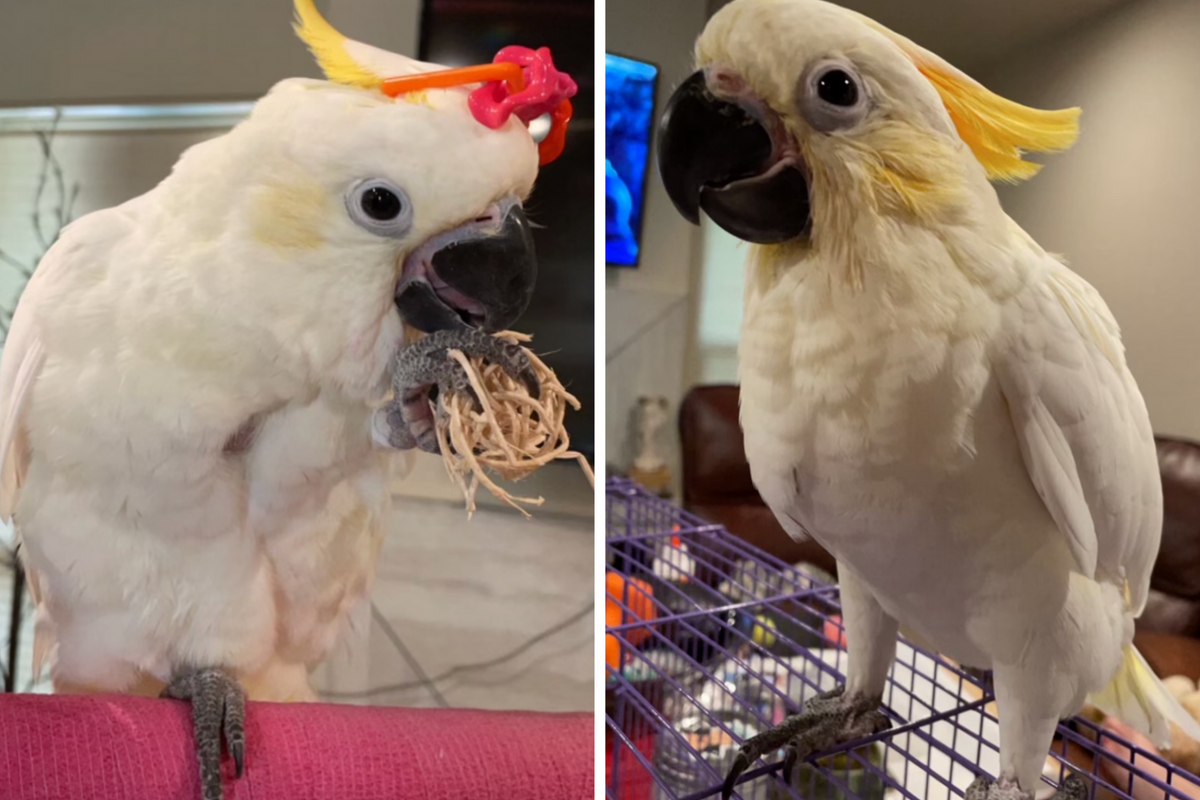 A big-money bird has been stolen from a northwest Austin pet store.
Kelsey Fernandez, the owner of a $6,000 sulphur and citron-crested cockatoo named Lemon Grab, said the emotional support animal was taken from the Gallery of Pets store, around closing time on Sunday.
"I've struggled with mental illness my entire life, and ever since I got him I've been doing so much better," Fernandez told Austonia.
The $6k cockatoo is young and will starve unless he is fed by hand, Fernandez said.
In a surveillance video, a man appears to have something under his shirt as he and two others exit the business around the same time the store believes that Lemon Grab was stolen.
Fernandez said a report has been filed with the Austin Police Department with an $1,000 reward for his return.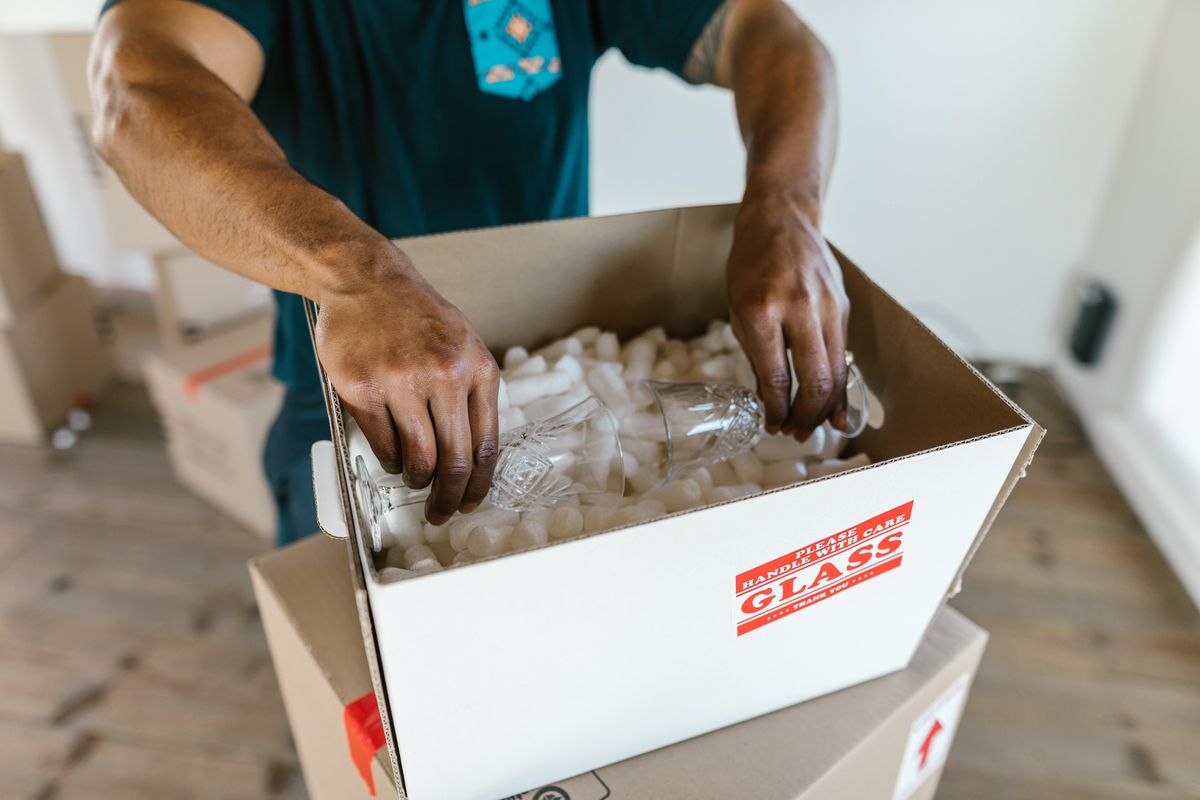 Introverts and personal space lovers may not want to make the move to Austin anytime soon: The Texas capital saw a bigger increase in one-bedroom rent prices than almost any other U.S. city in April, according to a Rent.com report.
Austin's one-bedroom rent has more than doubled—a 112% increase—from April 2021 to 2022, the report said. Only Oklahoma City saw a higher year-over-year increase with a 133% jump.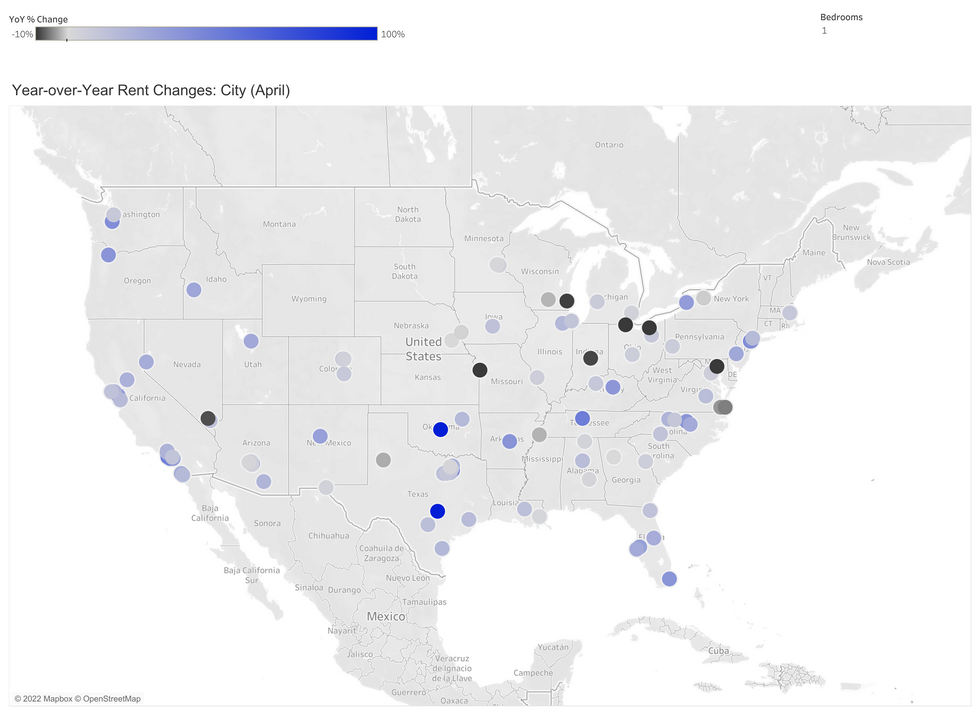 Austin also had the fourth-highest increase in two-bedroom rent, with a 50% increase in the past year. The city joined a nationwide trend where rents were up 8.3% year-over-year across the U.S, a trend exacerbated by a 6.2% increase in inflation in the same time period.
But "not everyone is experiencing inflation the same way," Redfin Deputy Chief Economist Taylor Marr said in the report, and a brunt of the load has gone to cities with more move-ins. While over 90% of state rental markets increased in the last year, that jump was seen most in Sun Belt states, including Texas, Arizona and Florida.
Even with breakneck increases in rent, however, Austin's rent prices still haven't cracked the top 10: the city's one-bedroom apartments are the 12th most expensive in the nation with an average price of $2,918. Meanwhile, its two-bedrooms fall behind Texas cities Frisco, Dallas and Plano and come out 34th on the list with a $2,302 average monthly rent.