Get connected with our daily update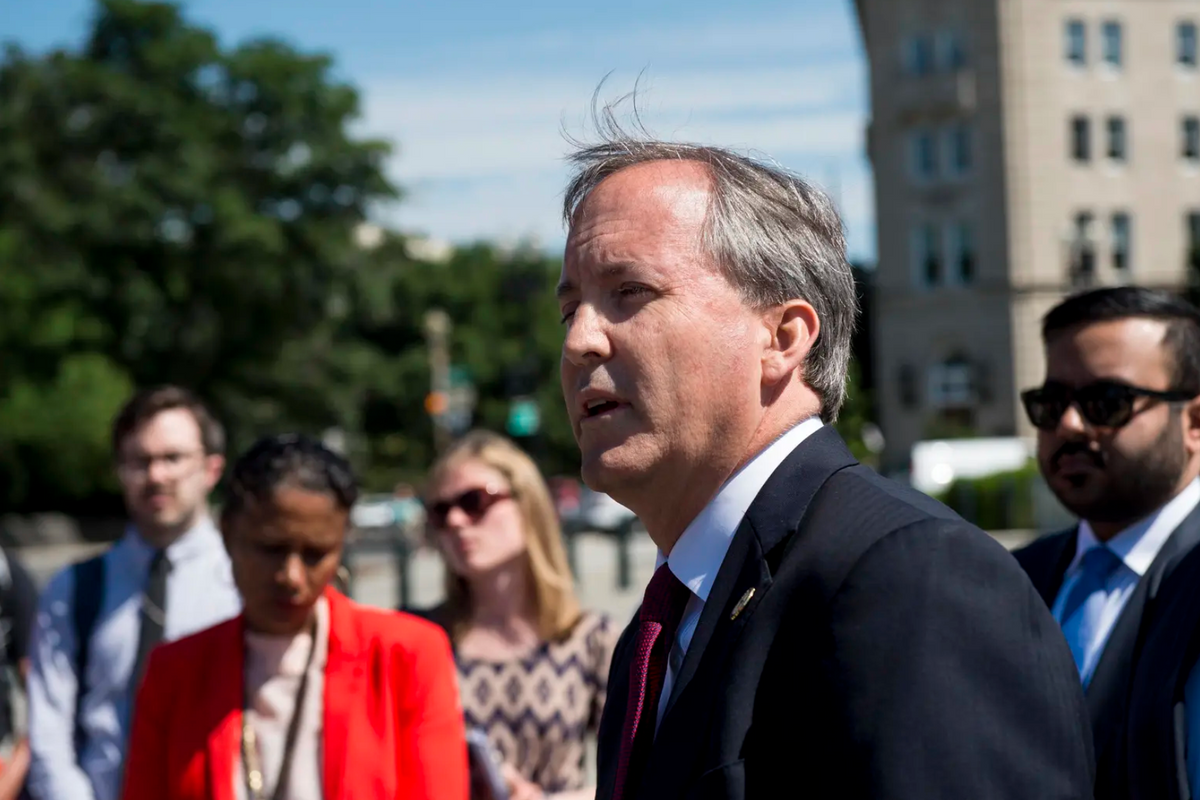 (REUTERS/Bill Clark)
Texas Attorney General Ken Paxton, who came under fire this weekend with allegations of bribery and abuse of office by seven of his most senior aides, will not resign his post as the state's top lawyer, he said Monday.
---
"Despite the effort by rogue employees and their false allegations I will continue to seek justice in Texas and will not be resigning," Paxton said in a statement.
The statement comes less than two days after top aides with the agency called for a criminal investigation of Paxton, writing "we have a good faith belief that the attorney general is violating federal and/or state law including prohibitions related to improper influence, abuse of office, bribery and other potential criminal offenses."
Media reports have tied the allegations to Paxton's relationship with Nate Paul, an Austin real estate developer and Paxton donor. According to the Houston Chronicle and Austin-American Statesman, former First Assistant Attorney General Jeff Mateer and the other officials felt compelled to act after Paxton allegedly appointed a special prosecutor to target "adversaries" of Paul.
In his limited public statements on the allegations, Paxton has pointed the finger back at the top deputies accusing him of wrongdoing. But Paxton claimed Monday that he was merely investigating a case that had been sent to the agency, as is his responsibility.
"The Texas attorney general's office was referred a case from Travis county regarding allegations of crimes relating to the FBI, other government agencies and individuals. My obligation as attorney general is to conduct an investigation upon such referral," Paxton said. "Because employees from my office impeded the investigation and because I knew Nate Paul I ultimately decided to hire an outside independent prosecutor to make his own independent determination."
Paul is a controversial real estate investor whose net worth Forbes estimated at around $800 million in 2017, whose assets include some of Austin's most prime downtown properties and a smattering of self-storage facilities. But his real estate empire has shown signs of decline, with at least 18 of Paul's companies declaring bankruptcy in the past year, according to the Austin Business Journal. And in 2019, his home and business office were the targets of an FBI raid, according to local news reports.
Even after top Republicans called the allegations concerning and U.S. Rep. Chip Roy, Paxton's former chief deputy, called for his resignation, Paxton signaled he will charge ahead through the allegations.
Paxton on Monday announced he would appoint Brent Webster, a former criminal district attorney in Williamson County, as his new first assistant attorney general, replacing Mateer, who resigned Friday and was one of the seven top aides leveling accusations at Paxton.
Without commenting on the circumstances of Mateer's departure, Paxton praised Webster's "substantial real-world experience." Webster has also worked as a civil litigator and criminal defense attorney in private practice, according to a news release from the Texas attorney general's office.
"I am confident that he will diligently and faithfully serve the office and the people of Texas," Paxton said in a statement.
Roy called on his former boss to resign from his post Monday, becoming the most high-profile Republican to do so so far.
"For the good of the people of Texas and the extraordinary public servants who serve at the Office of the Attorney General, Attorney General Ken Paxton must resign," Roy said in a statement. "The allegations of bribery, abuse of office, and other charges levied against him by at least 7 senior leaders of the Office of the Attorney General are more than troubling on the merits."
"But, any grace for him to resolve differences and demonstrate if the allegations are false was eliminated by his choice instead to attack the very people entrusted, by him, to lead the office – some of whom I know well and whose character are beyond reproach."
Roy called the office of the attorney general "too critical to the state and her people to leave in chaos."
"The Attorney General deserves his days in court, but the people of Texas deserve a fully functioning AG's office," he added.
Roy served as Paxton's initial first assistant attorney general during Paxton's first term, but resigned upon Paxton's request in a major shake-up of senior staff in 2015. He was elected to Congress as a Republican in 2018.
By Monday afternoon, Roy said he would return campaign donations from Paul, the real estate investor tied up in the allegations against Paxton.
"Upon learning of the recent news about Nate Paul and the Attorney General, we combed our financial records & found $2700 from a Nate Paul in the 2018 cycle. I do not recall meeting Mr. Paul and it shows as an online contribution," Roy tweeted.
Edgar Walters contributed reporting.
More: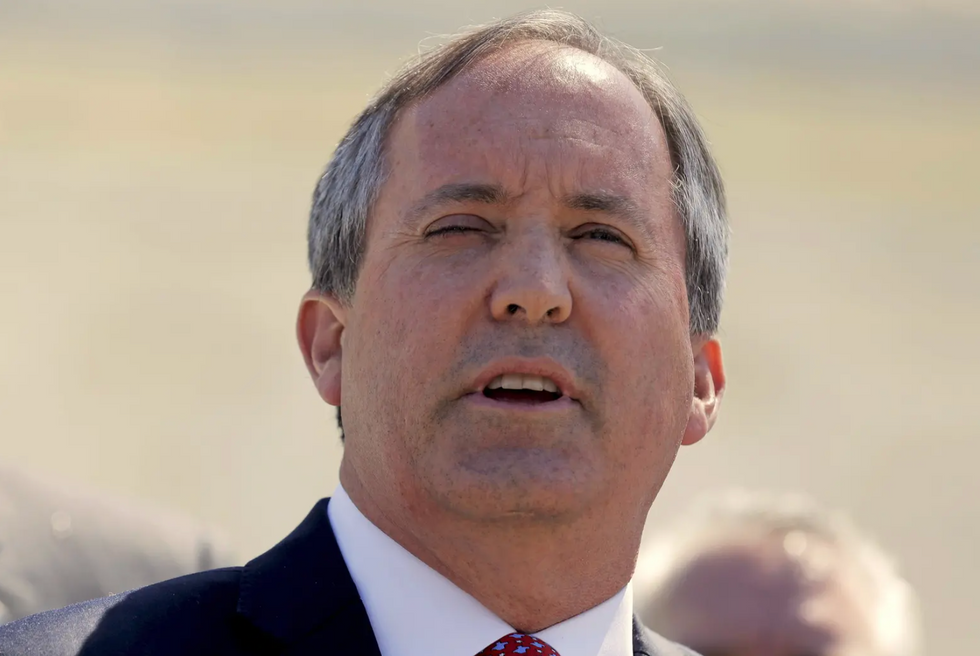 Gov. Greg Abbott says accusations against Texas Attorney General Ken Paxton "raise serious concerns"(REUTERS/Joshua Roberts)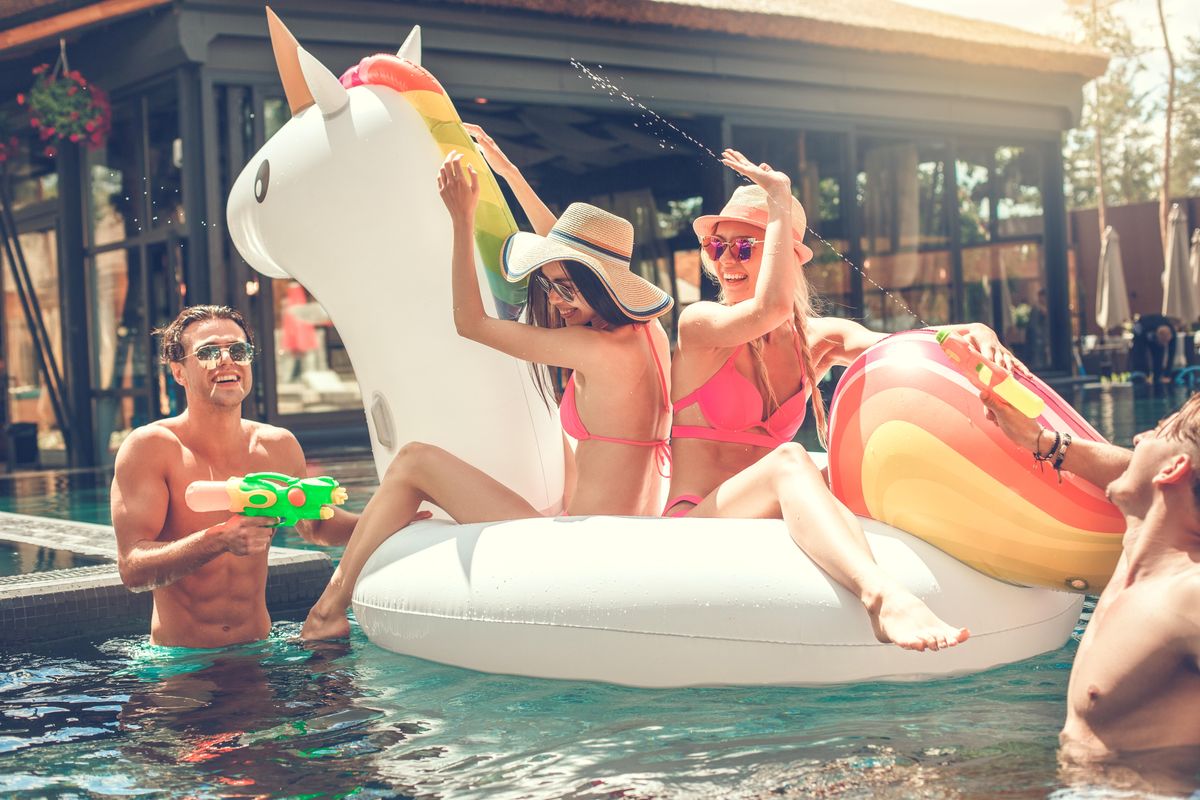 Airbnb is moving to make its COVID-induced ban on house parties permanent—but from the affordable housing shortage to
"Under 25" bans, the short-term rental service may be losing its shine in Austin.
In 2019, the company moved to prohibit "open-invite" parties that were advertised on social media and "chronic party houses." By 2020, its ban broadened to all parties and events "until further notice," which was officially coded into policy Tuesday.
From August 2020 to January 2022, Airbnb denied over 48,000 reservations in Texas from serial party offenders, and around 3,300 reservations were declined through the "Under 25" system in Austin.
For some Austinites, the party ban may be the last straw.
But Airbnb has already caught plenty of flack for its possible contributions to the nation's housing shortage.
In Austin, short-term rentals are required to be registered through the city. And while the city reports around 1,900 rental units in the rental registry, according to city demographer Lila Valencia, data collection site Inside Airbnb has tracked close to 12,000 in the area.
Inside Airbnb founder Murray Cox said that too many Airbnbs in Austin could shrink the available housing market.
"If the housing units (have) been taken off the market, that's displacing people, it's making housing more scarce. And it's probably driving the cost of housing up," Cox told Austonia.
Short-term rentals could also eat into new housing in Austin, from apartment buildings to accessory dwelling units on single-family properties.
"If new housing has been built, and it's being tied to Airbnb, that's also really just servicing the tourism industry as opposed to the housing needs of the city," Cox said.
Because a large portion of its customers are tourists, Airbnbs may also tend to crowd around desirable areas, such as downtown or South Congress. South Congress's average rent now rivals New York City, according to Austin Business Journal.
"When that happens, you're taking away housing units in an already densely-populated area where there is more of a shortage of housing," Valencia said. "And so then the people who historically once lived there are no longer able to afford to live there, and the unit itself isn't even going to somebody who could afford to rent it on a more permanent basis, but rather to people who are coming in and visiting for a weekend or two."
Despite the pandemic—and growing frustration among homeowners and renters—Airbnb saw a record year in 2021. But two of Airbnb's billionaire founders have quietly sold $1.2 billion in company stock in the last year, a possible premonition of what's to come.
And while some have created an Airbnb "empire"—one company owns 338 available listings in Austin—many priced-out Austinites are fed up with big investors' influence in the tight housing market.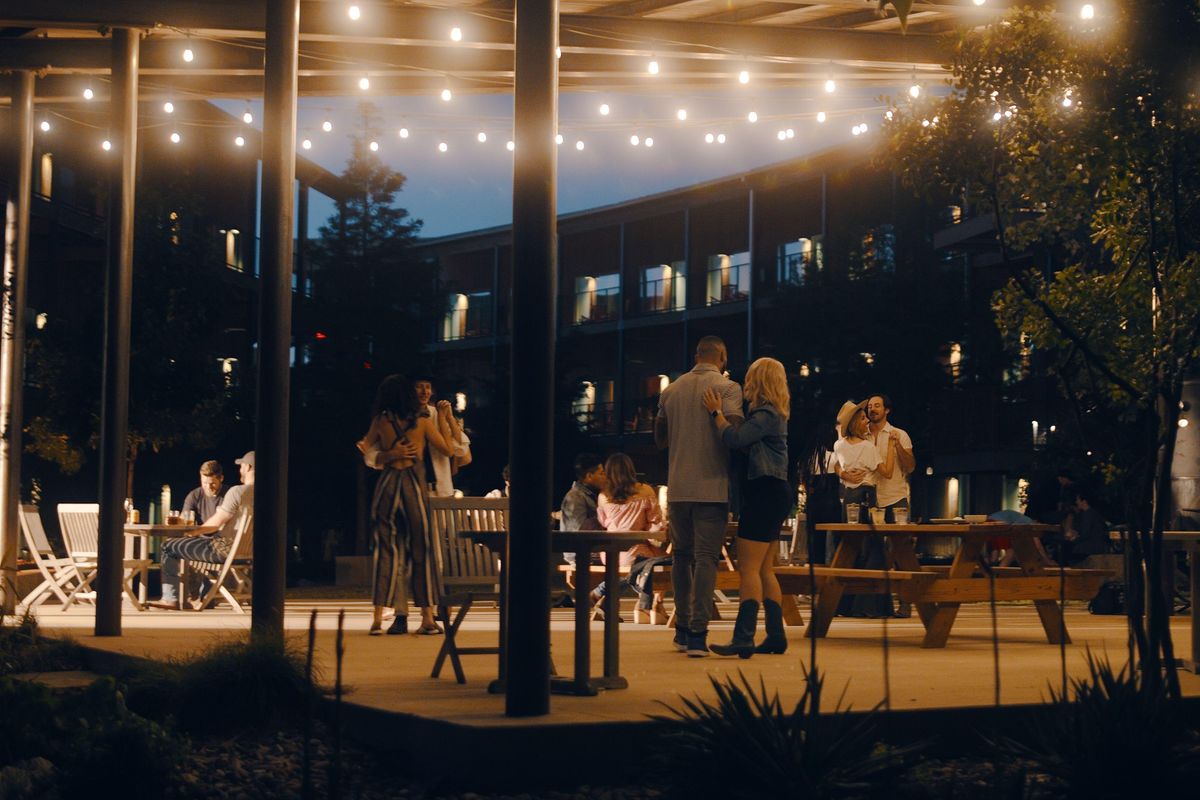 Live music and beer? Say no more. With a location in Austin, and others throughout Texas, the court hotels by the Valencia Hotel Group have a new offering for weekend stays: Live Music & Longnecks.
Enjoy live music all weekend long and check out the hotels' state-of-the-art amenities between sets. Make a splash in the pool, enjoy outdoor fire pits, or challenge your friends in a yard game while enjoying a weekend full of live music! Did we mention the package includes deluxe accommodations and a bucket of beer? Oh, and if you needed more convincing, this pet-friendly hotel means the whole family can join in on the fun.
The hotels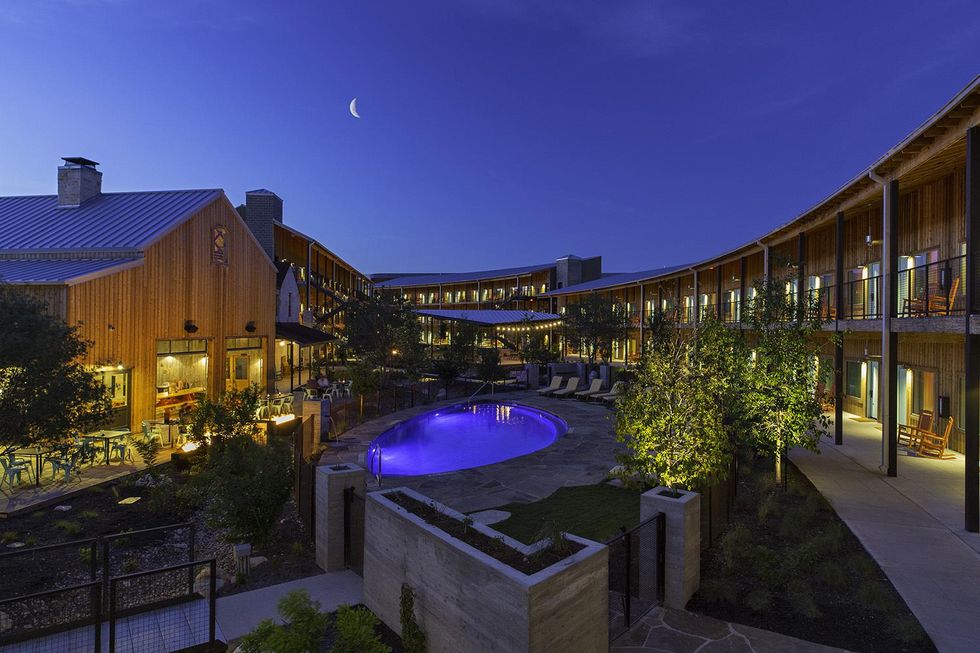 Explore any of the Court Hotels by Valencia Hotel Group for a memorable escape. Each property offers a unique experience remnant of yesteryear but with all of the modern amenities that make for a fun and comfortable stay. With acres of landscaped courtyards, relax and unwind in an outdoor environment perfect for doing everything or absolutely nothing at all. With locations in Austin, College Station, Irving, and Lubbock your urban retreat has never been so close.
The music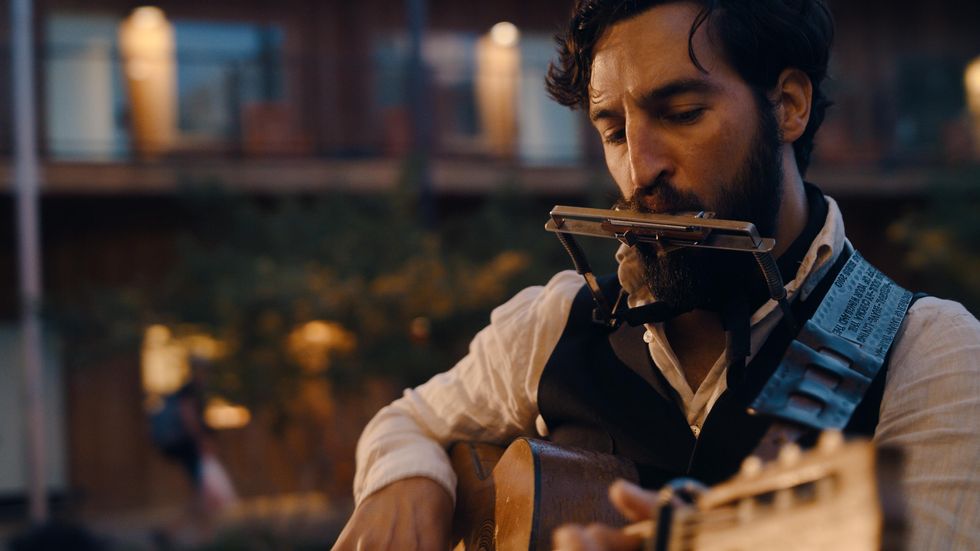 Locals and travelers alike are invited to enjoy the deep roots of Texas music all summer long with a robust lineup of live performances. From the banks of the San Antonio Riverwalk to Irving's manicured streets, Valencia's hotels are a place to gather and reconnect, offering uniquely Texan settings for the weekly performances.
"We're proud of the community we've fostered among Texas musicians and the many rising stars who perform at our properties," says Amy Trench, corporate director of brand marketing & PR for Valencia Hotel Group.
In Austin, you can catch good ol' fashioned Texas country by Drew Moreland and Clayton Gardner, bluegrass by Reagan Quinn, and much, much more.
With unique programming at each of Valencia's properties, there's something for everyone to enjoy all summer long.
The perks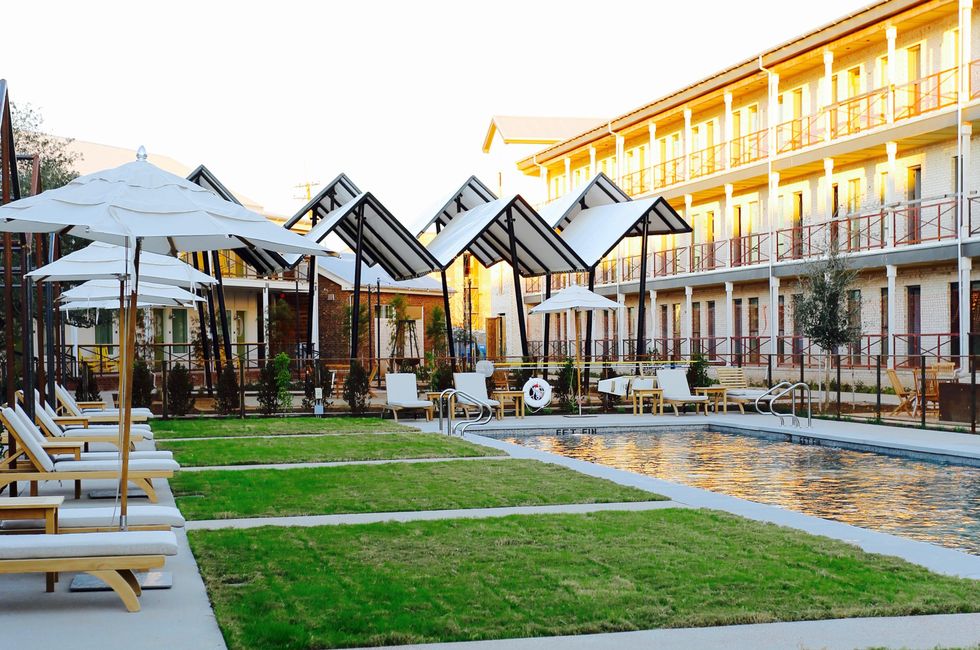 If you're a Valencia Hotel Group Rewards member, the perks are plentiful. Enjoy up to 10% off the Best Available Rate, and for a limited time, members can save up to 15% off a stay of 2 nights or more, for select stays in 2022.
But that's really just the beginning. At select locations, you can enjoy discounts on weeknight stays, a complimentary third night, or curated packages for a romantic getaway or a night of watching the Verde at Q2 Stadium. You'll also find special rates for AAA and AARP Members, educators, and front-line heroes including military, law enforcement, fire, and rescue workers.