Get connected with our daily update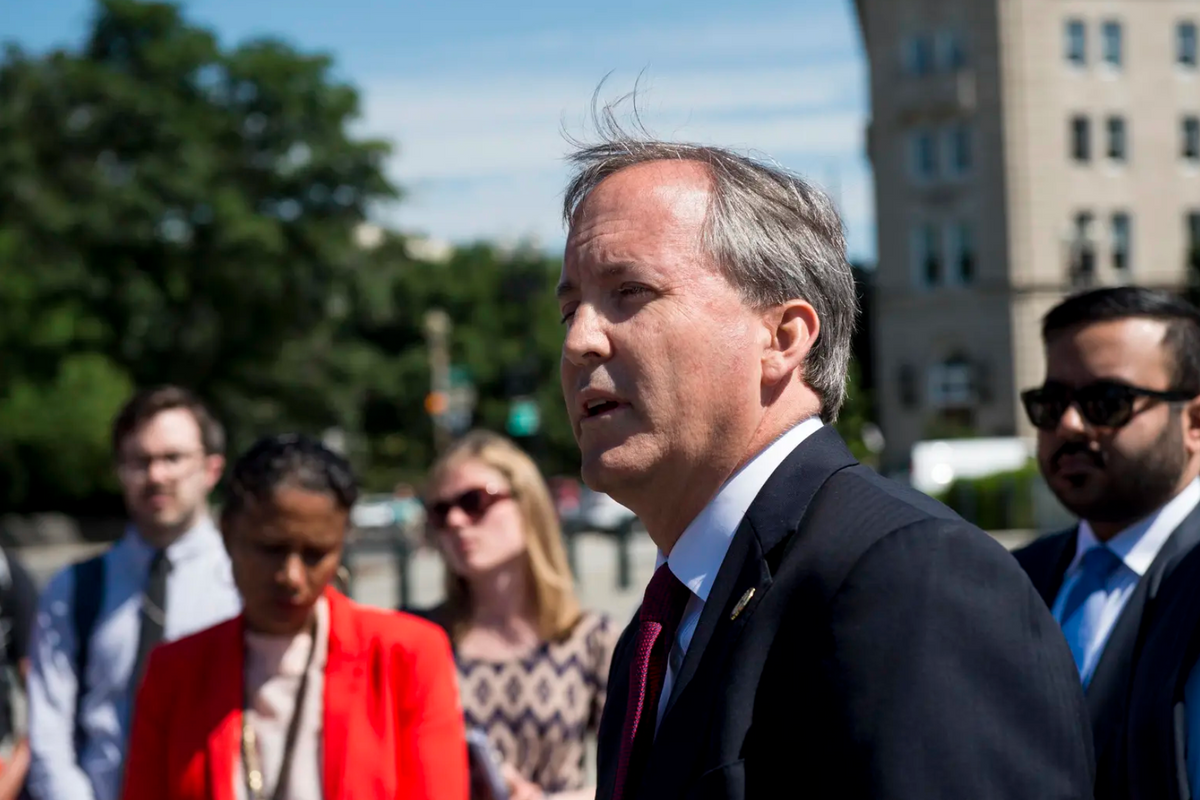 (REUTERS/Bill Clark)
Texas Attorney General Ken Paxton, who came under fire this weekend with allegations of bribery and abuse of office by seven of his most senior aides, will not resign his post as the state's top lawyer, he said Monday.
---
"Despite the effort by rogue employees and their false allegations I will continue to seek justice in Texas and will not be resigning," Paxton said in a statement.
The statement comes less than two days after top aides with the agency called for a criminal investigation of Paxton, writing "we have a good faith belief that the attorney general is violating federal and/or state law including prohibitions related to improper influence, abuse of office, bribery and other potential criminal offenses."
Media reports have tied the allegations to Paxton's relationship with Nate Paul, an Austin real estate developer and Paxton donor. According to the Houston Chronicle and Austin-American Statesman, former First Assistant Attorney General Jeff Mateer and the other officials felt compelled to act after Paxton allegedly appointed a special prosecutor to target "adversaries" of Paul.
In his limited public statements on the allegations, Paxton has pointed the finger back at the top deputies accusing him of wrongdoing. But Paxton claimed Monday that he was merely investigating a case that had been sent to the agency, as is his responsibility.
"The Texas attorney general's office was referred a case from Travis county regarding allegations of crimes relating to the FBI, other government agencies and individuals. My obligation as attorney general is to conduct an investigation upon such referral," Paxton said. "Because employees from my office impeded the investigation and because I knew Nate Paul I ultimately decided to hire an outside independent prosecutor to make his own independent determination."
Paul is a controversial real estate investor whose net worth Forbes estimated at around $800 million in 2017, whose assets include some of Austin's most prime downtown properties and a smattering of self-storage facilities. But his real estate empire has shown signs of decline, with at least 18 of Paul's companies declaring bankruptcy in the past year, according to the Austin Business Journal. And in 2019, his home and business office were the targets of an FBI raid, according to local news reports.
Even after top Republicans called the allegations concerning and U.S. Rep. Chip Roy, Paxton's former chief deputy, called for his resignation, Paxton signaled he will charge ahead through the allegations.
Paxton on Monday announced he would appoint Brent Webster, a former criminal district attorney in Williamson County, as his new first assistant attorney general, replacing Mateer, who resigned Friday and was one of the seven top aides leveling accusations at Paxton.
Without commenting on the circumstances of Mateer's departure, Paxton praised Webster's "substantial real-world experience." Webster has also worked as a civil litigator and criminal defense attorney in private practice, according to a news release from the Texas attorney general's office.
"I am confident that he will diligently and faithfully serve the office and the people of Texas," Paxton said in a statement.
Roy called on his former boss to resign from his post Monday, becoming the most high-profile Republican to do so so far.
"For the good of the people of Texas and the extraordinary public servants who serve at the Office of the Attorney General, Attorney General Ken Paxton must resign," Roy said in a statement. "The allegations of bribery, abuse of office, and other charges levied against him by at least 7 senior leaders of the Office of the Attorney General are more than troubling on the merits."
"But, any grace for him to resolve differences and demonstrate if the allegations are false was eliminated by his choice instead to attack the very people entrusted, by him, to lead the office – some of whom I know well and whose character are beyond reproach."
Roy called the office of the attorney general "too critical to the state and her people to leave in chaos."
"The Attorney General deserves his days in court, but the people of Texas deserve a fully functioning AG's office," he added.
Roy served as Paxton's initial first assistant attorney general during Paxton's first term, but resigned upon Paxton's request in a major shake-up of senior staff in 2015. He was elected to Congress as a Republican in 2018.
By Monday afternoon, Roy said he would return campaign donations from Paul, the real estate investor tied up in the allegations against Paxton.
"Upon learning of the recent news about Nate Paul and the Attorney General, we combed our financial records & found $2700 from a Nate Paul in the 2018 cycle. I do not recall meeting Mr. Paul and it shows as an online contribution," Roy tweeted.
Edgar Walters contributed reporting.
More: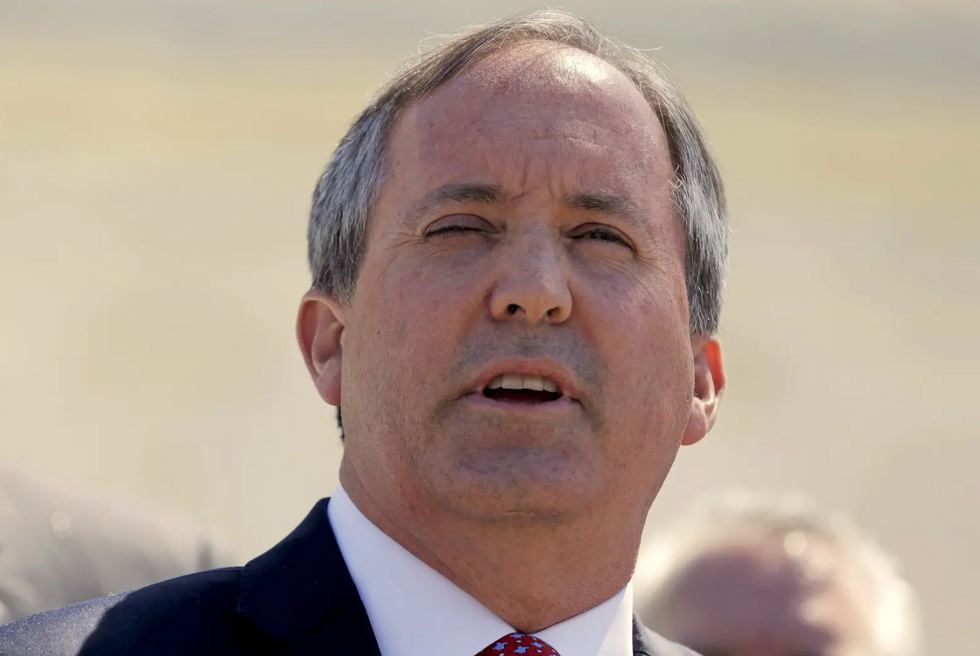 Gov. Greg Abbott says accusations against Texas Attorney General Ken Paxton "raise serious concerns"(REUTERS/Joshua Roberts)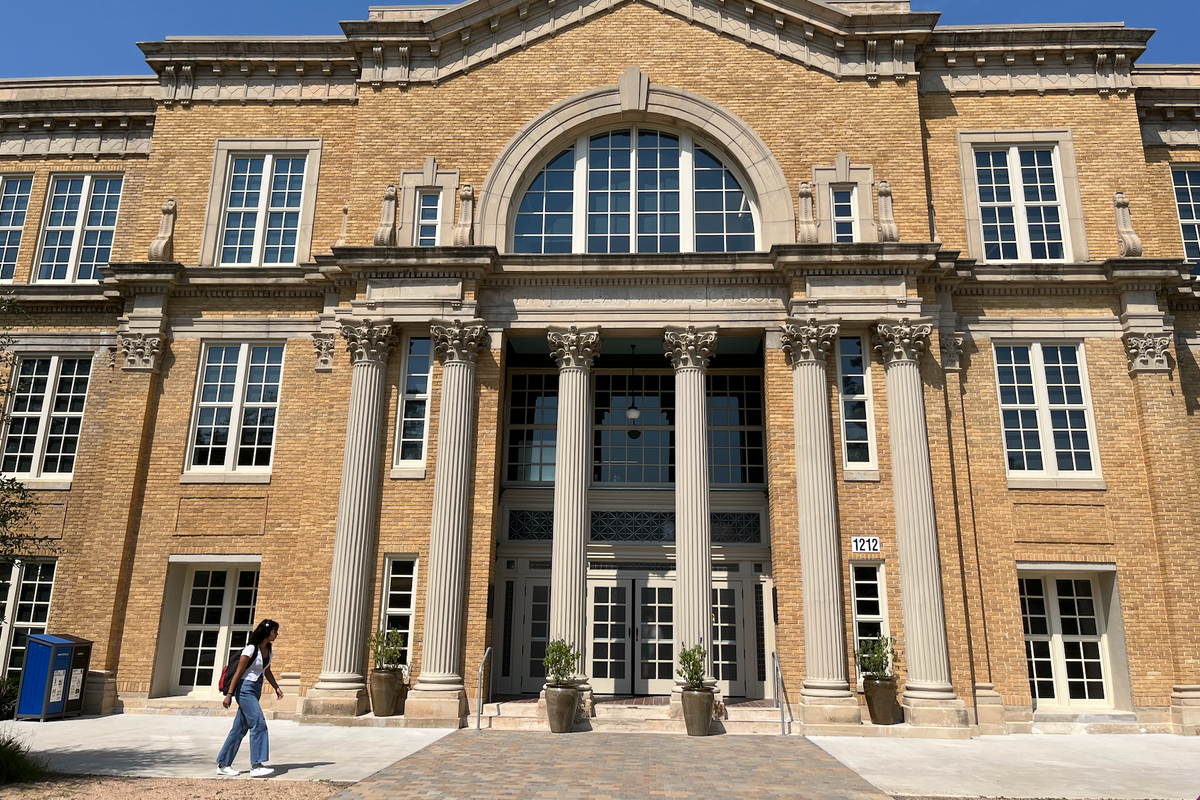 Austonia
Austin Community College's renovated Rio Grande campus is back open to students who are gushing over the study spaces and views of downtown.
Updates to the historic building at 12th and Rio Grande—which was built in 1916 and previously a junior high school before becoming Austin High School—have been years in the making. A 2014 bond election funded the renovation work that started three years later, ultimately creating what ACC describes as a state-of-the-art college campus. ACC will host a ribbon cutting in October to celebrate the grand reopening.
"You're downtown but you are in this incredibly cool, older building that has windows that somehow people have forgotten how to build now," campus manager Michelle Raymond told Austonia during a tour of the building. She adds that she can only think of a couple of spaces where there isn't natural sunlight.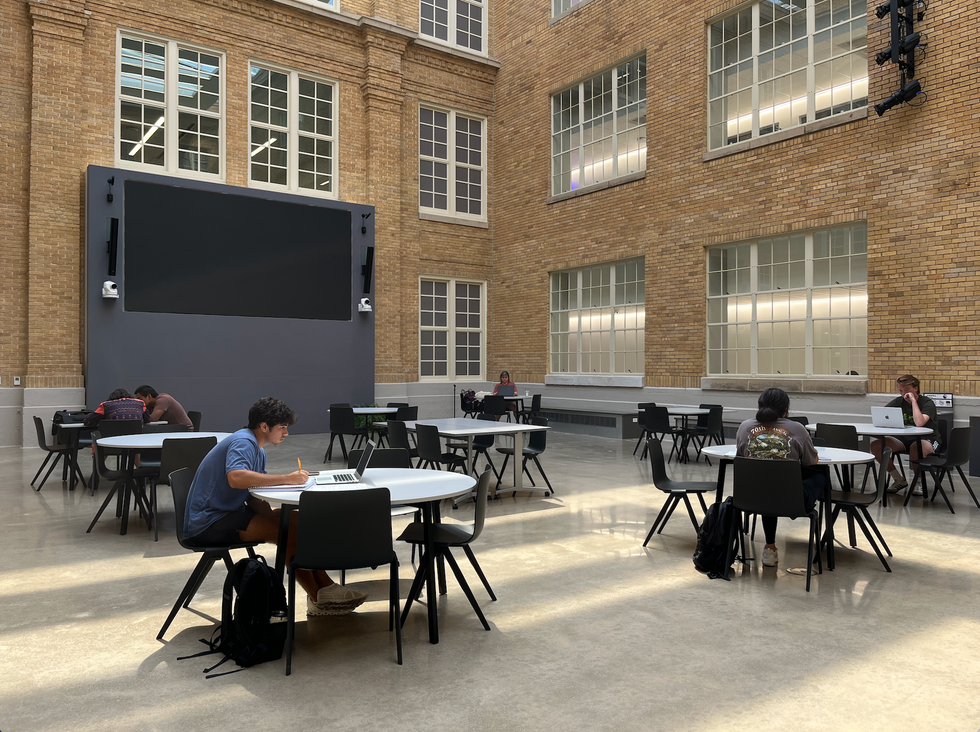 Austonia
The result is a warm and inviting feel inside with classrooms and resources like the student accessibility services office, an accelerator area with computers and conference rooms and more.
Outside, an amphitheater-like space that was mostly just dirt before the renovations has seating for students to work or have lunch.
"The project manager really envisioned trying to squeeze the most out of the inner city college vibe that we could get," Raymond said. "And this is a really lovely space that they carved out. It's got electricity, there's WiFi out here. Students can come and hang out."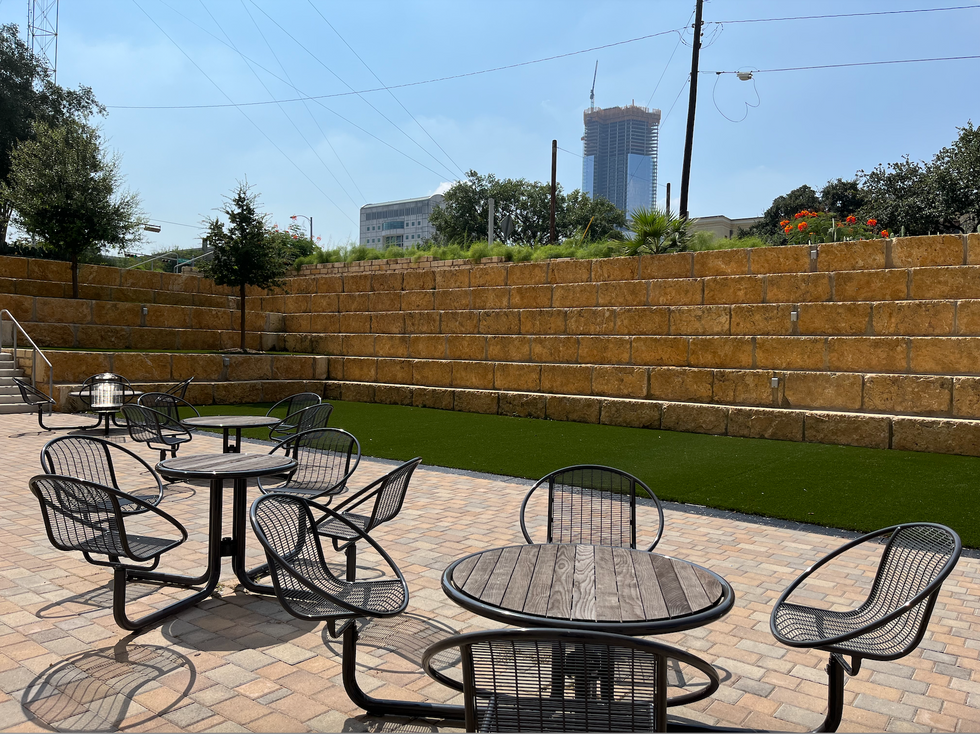 Austonia
When it comes time for activities or meetings, there's a multipurpose room. Raymond notes that the floor mostly hosts computer classes, but it's used for various occasions and even once Pentagon staff met in the room.
There's even more to come, including a shop called Cafe Rio that will serve sandwiches, pastries, and other snacks and drinks. And in the coming semesters, the Computer Information Systems department is moving onto the campus to join instructors from VMware in teaching.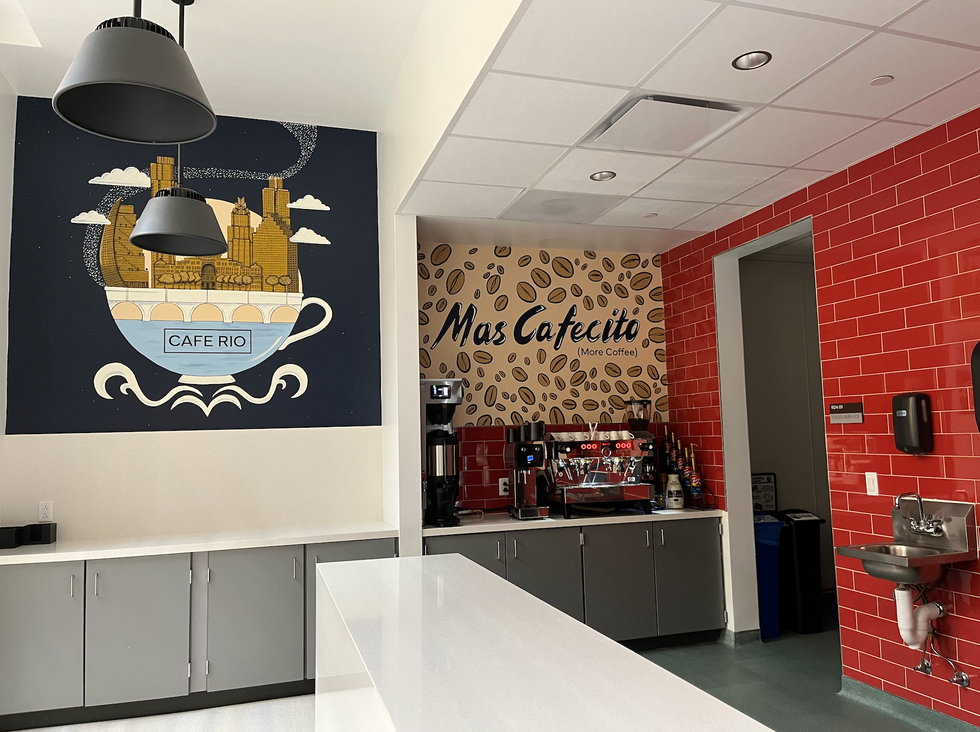 Austonia
The Rio Grande campus also has the Army Futures Command, a subsidiary of the army where soldiers build their software programming skills. Raymond says each six months, ACC will have a group made up of 25 soldiers and five civilians that will be there for three years.
"Some have degrees in software programming but others don't," Raymond said. "So they are kind of using this as a way to keep their talent in the army."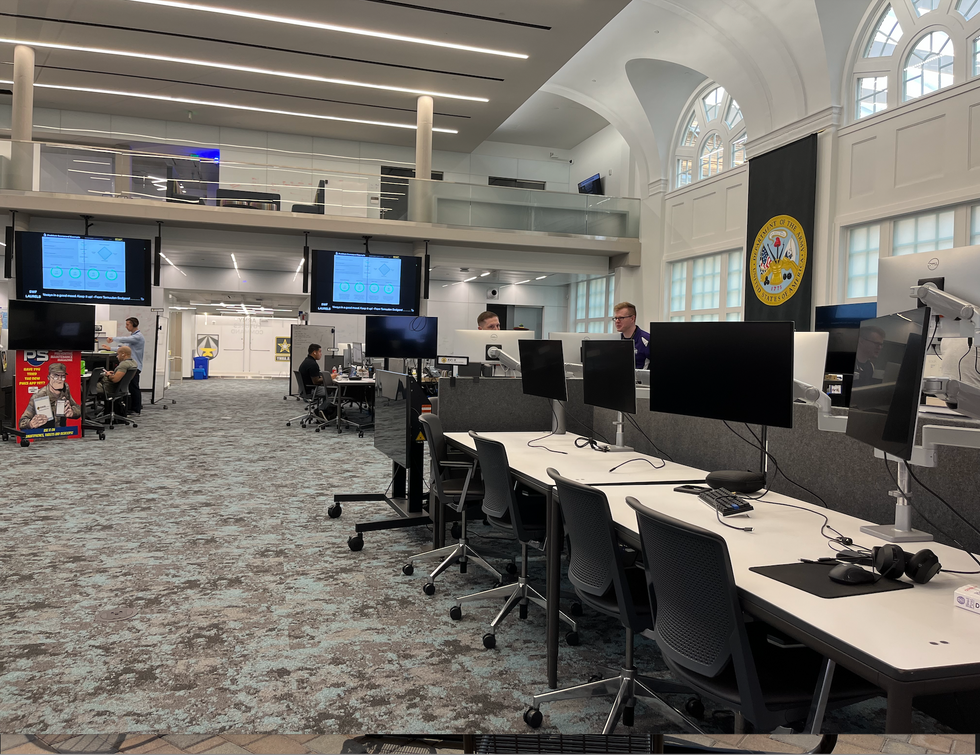 Austonia
Even with the many changes, a key to the renovation project involved preserving features as a way to marry old with the new, Raymond says.
That includes details like windows overlooking an atrium from the original site that were given a new life after being hand cleaned and painted. Or an engraving on the building labeling it John T. Allan High School.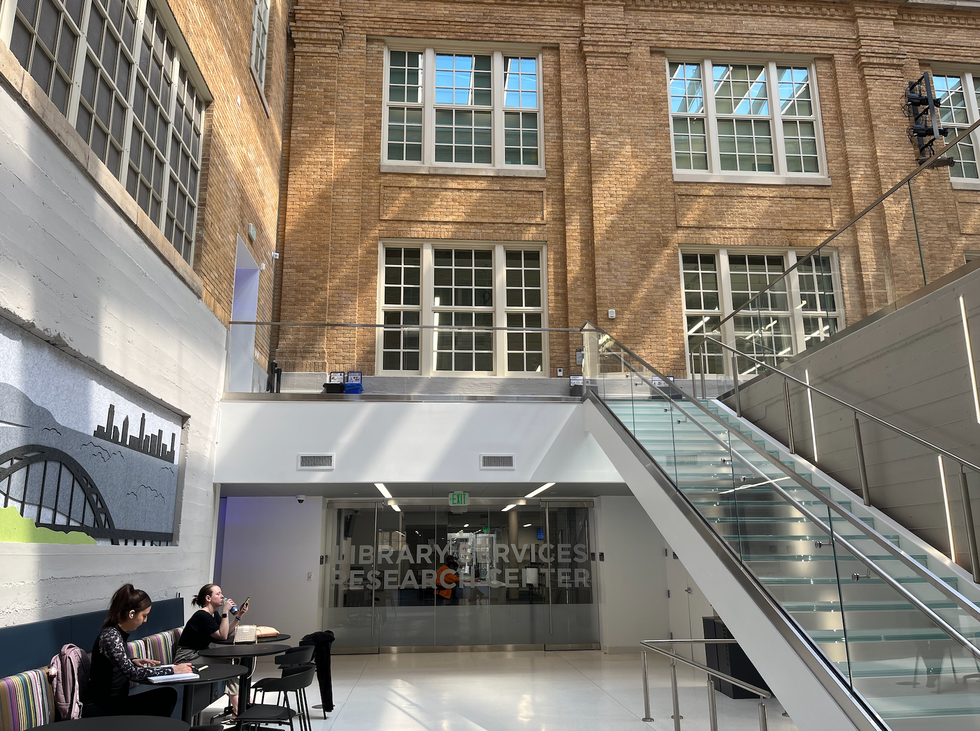 Austonia
"It really is a huge transformation from what it used to be," Raymond said. "The ceilings feel higher, the colors are brighter, it's more open, better use of space."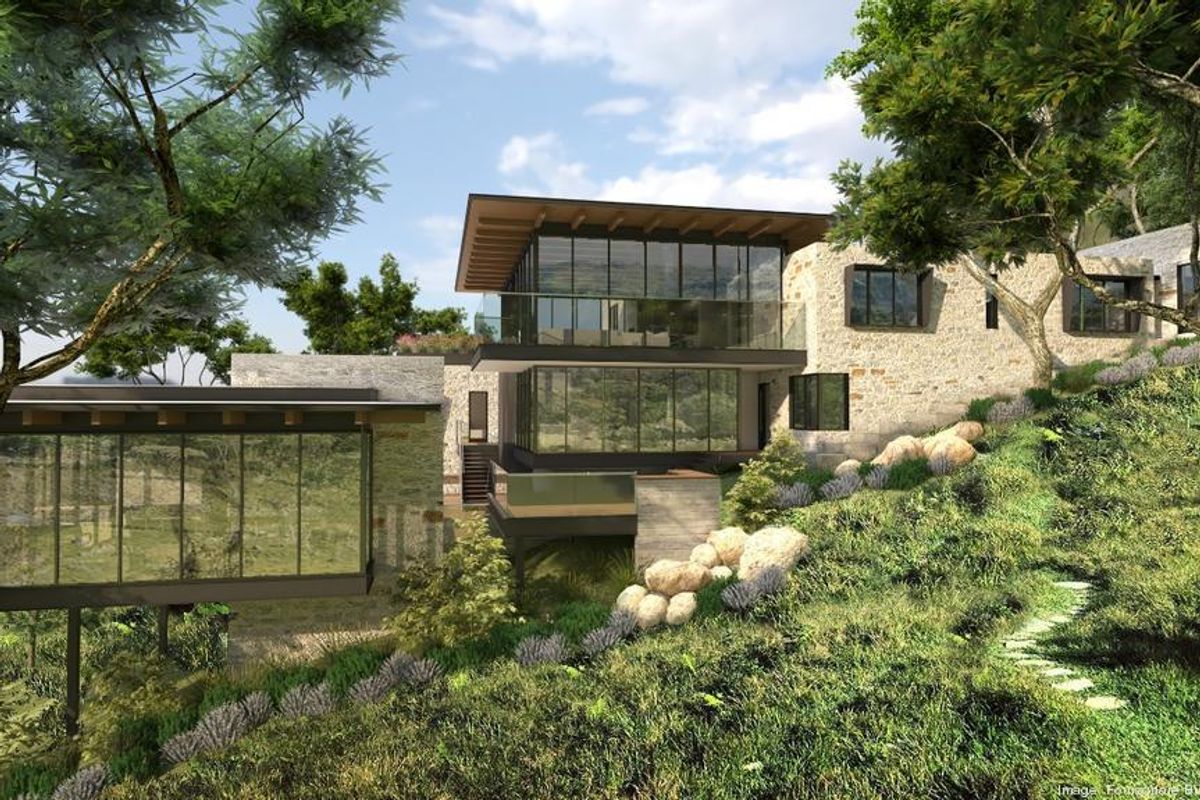 A new development featuring homes worth $11.75 million and up is coming to Austin's West Lake Hills.
Five well-known architecture firms will converge to create a luxury six-home development, dubbed the Wildcat Club, in the affluent Austin suburb. Prices will start at $11.75 million and will range from 5,750 to 9,500 square feet.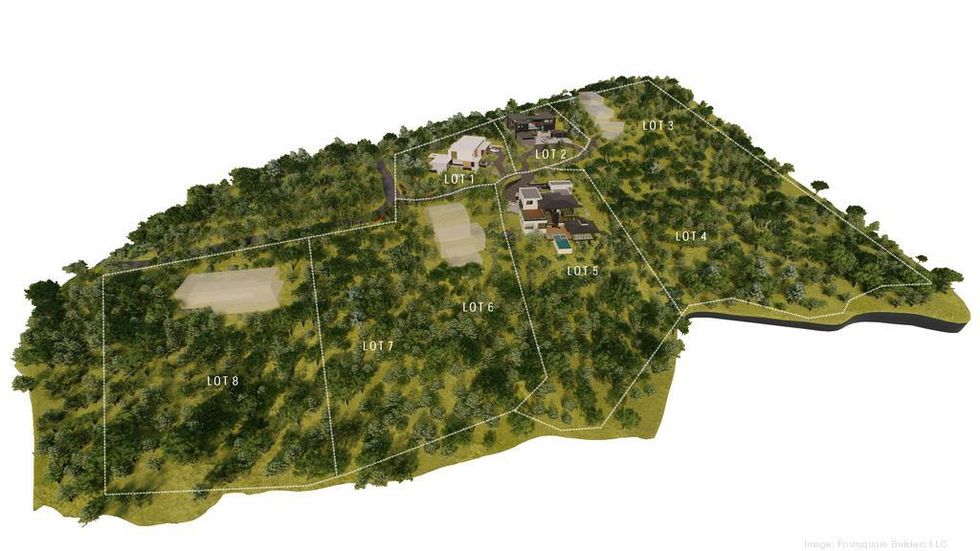 The enclave consists of six lots ranging from one to 4.5 acres. (Foursquare Builders)
Perched on lots ranging from one to 4.5 acres, the homes will be partially customized for their owners. Buyers will be able to choose the interiors, furnishings and finishes of their homes and can choose to automate their properties through two "nationally known" tech companies, Foursquare Builders owner Wes Wigginton told the Austin Business Journal.
The vision was to create a "community of architecturally significant homes" that are held to "a standard that's considerably higher than what most people think of when they think of a real estate development," Wigginton said.
Firms involved include Furman + Keil Architects, McKinney York Architects, Jay Corder Architects and Clayton-Korte Architects and System D Architects, which designed two homes. Foursquare narrowed down from 10 firms to create a uniquely-designed, cohesive enclave of homes, Wigginton said.
The biggest home has already been sold and pays a testament to the development's standard of luxury. Outside, the property features a pool and spa, outdoor kitchen, and three second-floor patios, while the inside includes a master bedroom and den, gourmet kitchen and butlers' pantry, game room, office and elevator.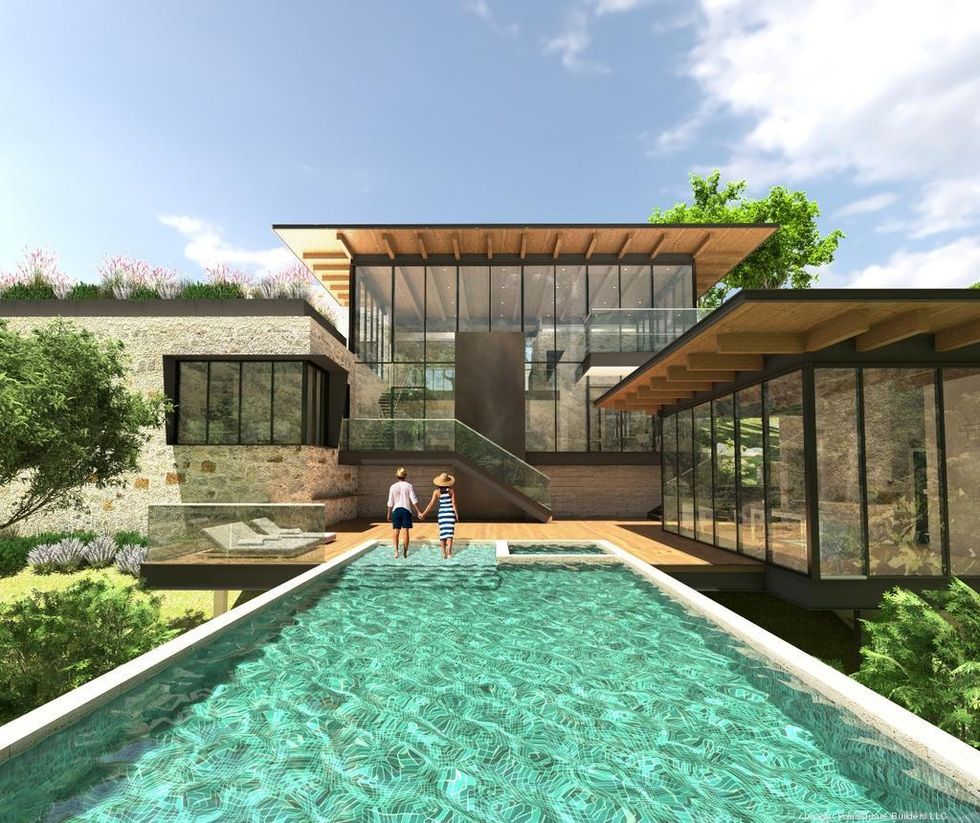 Each property has been designed by a different architecture firm with luxury living in mind. (Foursquare Builders)
Austin has become a hub for luxury properties, and the developments' location within West Lake Hills puts it in the third-richest zip code in Texas. The Wildcat Club will be built off Wildcat Hollow near Westlake Drive.