Get connected with our daily update
Starting next week, Gov. Greg Abbott will allow Texas bars to reopen at 50% capacity indoors in counties that choose to opt in and where COVID patients account for no more than 15% of hospitalizations.
---
"It is time to open up more provided that safe protocols are followed," Abbott said in a live Facebook announcement on Wednesday.
Travis County Judge Sam Biscoe intends to take the next several days to confer with the county attorney's office and the Austin-Travis County Health Authority to determine the safest route, according to a statement.
Certain health protocols must be observed, at a minimum, at those bars that reopen, according to the governor's reopening strike force.
Bar customers may not loiter at the bar and should remain seated at their tables, groups must maintain six feet of distance from each other unless partitions are in place, dance floors must remain closed, and contactless payment is encouraged.
Texas Bar and Nightlife Alliance President Michael Klein issued a critical statement in response to the governor's announcement, saying he has "passed the buck" to county judges.
"[T]his is a death sentence for so many of our members under the jurisdiction of county judges who still believe that we should be locked down like we were in March and April, despite all the progress we've made coexisting with this virus," he said.
New COVID cases and related hospitalizations are declining in Austin. However, Texas has reported more COVID cases than any other state in the last week, according to a data analysis by the New York Times.
Local health officials have repeatedly stressed that allowing bars to reopen would be unwise given their current ways of operating.
"It's unmistakable that when people come together face-to-face without masks on for longer than 15 minutes, the risk of transmission is going to increase," Austin-Travis County Interim Health Authority Dr. Mark Escott said Wednesday. "So there would have to be substantial changes in how bars function to make them safe."
Abbott initially closed bars in March before reopening them in May. But when COVID cases surged statewide in late June, he closed them again.
Last month, Abbott announced restaurants and other businesses could increase their capacity to 75% but that bars would have to remain closed because they were "nationally recognized as COVID-spreading locations."
Some Austin bars have already reopened under the Texas Alcoholic Beverage Commission's guidance that allows them to reclassify as restaurants if a majority of their sales come from food rather than alcohol.
But this approach hasn't worked for everyone, and many industry groups and bars owners have criticized the governor, saying their businesses and service industry workers' jobs are at stake.
Abbott said reopening bars this time around will be more successful because Texans are more aware of protective measures, the protocols in place have improved and the state is better equipped to test and trace new cases.

"Opening bars does not mean that COVID is no longer a threat," he said. "We simply now know better how to protect ourselves from getting COVID."
Abbott also announced that other businesses—including amusement parks, movie theaters, zoos, aquariums and bowling alleys—may open at 50% capacity on Oct. 14.
More: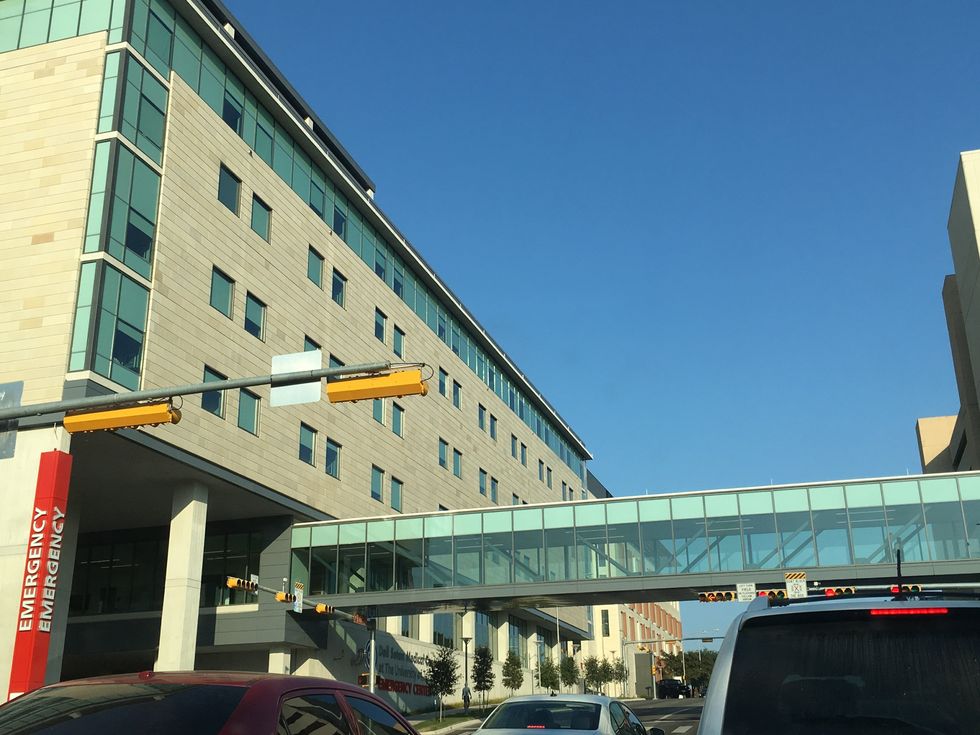 Everything we know about COVID-19 in Austin right now: new cases, bars, schools
Concerning levels of cylindrospermopsin were discovered on Sept. 22 after a person got sick and samples were sent to get tested on Sept. 9. Signs will be posted at access points to Sculpture Falls that people and their pets should not injest or swim in the water.
Unlike the harmful algae making dogs sick in parts of Lake Travis and Lady Bird Lake in past summers, these toxins are found in the water, the city says. Barton Creek visitors are asked to avoid stagnant water especially.
The toxins also result in different health effects than the harmful algae in Lady Bird Lake, including liver and kidney damage. If exposed, people can feel:
Fever
Headache
Vomiting
Bloody diarrhea
If exposed, people should seek medical attention and report it to 311.
TinyFest Texas 2021
When: 10 a.m. Saturday – 5 p.m. Sunday
Where: Jourdan-Bachman Pioneer Farms, 10621 Pioneer Farms Drive
What: Tour tiny houses, van converstions, shipping container homes and more at this year's TinyFest. Grab tickets here for a weekend of speakers, workshops and panel discussions plus live music, food and more!

Fierce Whiskers Grand Opening
When: 12 p.m. Saturday
Where: Fierce Whiskers, 5333 Fleming Court
What: Fan of whiskey? Come along to the free grand opening of Fierce Whiskers Distillery's new tasting room. Enjoy bites from a food truck, oysters, musical performances and a raffle.

Austin Summer Carnival
When: 6 p.m. Saturday – 2 a.m. Sunday
Where: The Venue ATX, 516 East 6th St.
What: Don your dancing outfit for this carnival that celebrates the African heritage with Brazilian, Latin and Caribbean rhythms in Austin. Snag your tickets here.

Beginner's Succulent Arrangement and Planting
When: 3 p.m. – 4 p.m. Sunday
Where: Succulent Native, 5501 North Lamar Blvd.
What: Calling all first-time planters: Get your hands dirty and learn about succulent and cactus arrangement and care. No tools required! Grab your tickets here.