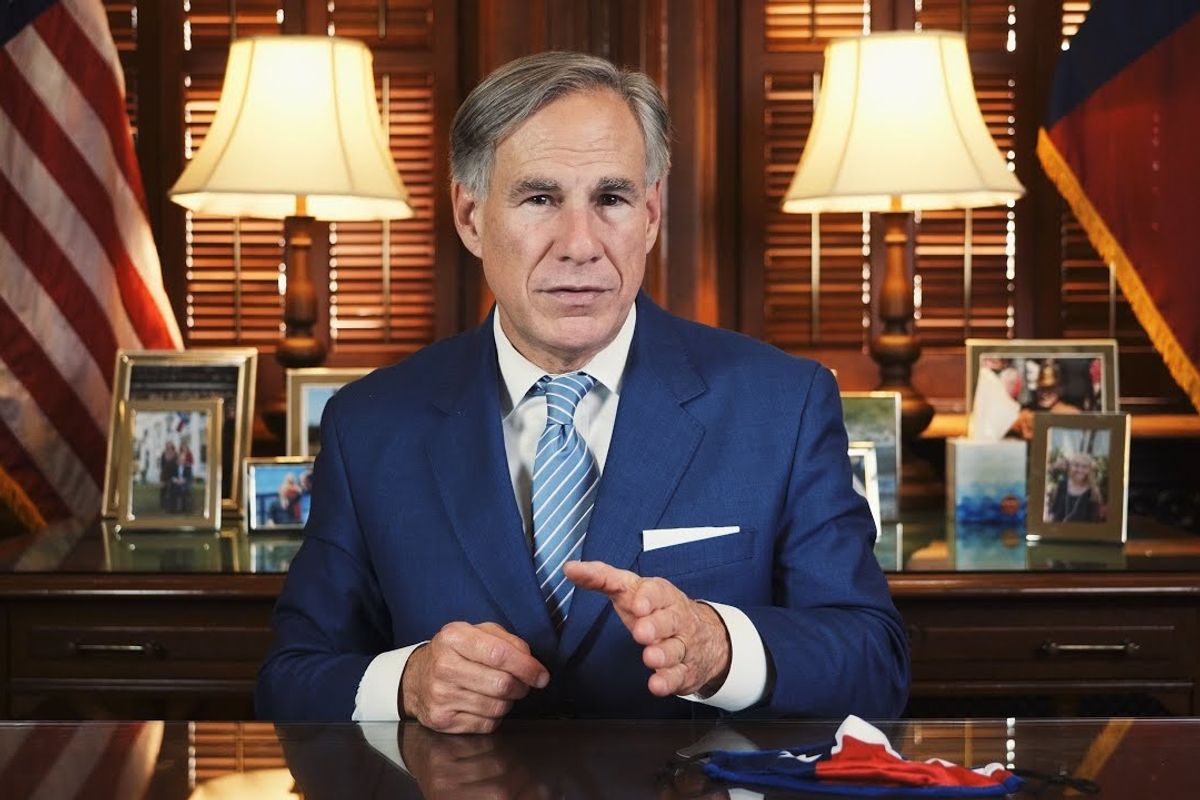 (Office of the Governor)
In most of the state, businesses that had been limited to 50% capacity—including retail stores, restaurants, office buildings, libraries, museums and gyms—can move to 75% capacity starting on Monday, Texas Gov. Greg Abbott announced on Thursday. Bars must remain closed.
---
Citing the decline in new COVID cases and related hospitalizations, Abbott also announced that hospitals may resume elective surgeries, effective immediately, and long-term care facilities, such as nursing homes, may reopen to visitors, with certain precautions, starting next Thursday.
The reopening order applies to hospital regions where fewer than 15% of hospitalizations have been related to COVID-19 for seven consecutive days. Of Texas' 22 hospital regions, 19 currently meet this standard. The state will continue to work with the remaining three "danger zones"—the Rio Grande Valley, Laredo and Victoria—to contain the spread of COVID, Abbott said.
If more than 15% of hospitalizations in a region are due to COVID for more than seven days, a course correction will be needed, Abbott said, although he did not explain what that would entail.
Texas has reported more new COVID cases than any state in the country over the last week, according to a data analysis by the New York Times. Nearly 14,500 Texans have died from COVID since March, per the DSHS dashboard.
Abbott encouraged Texans to continue to practice protective behaviors, such as masking, social distancing and hand-washing, to which he attributed the decision to move forward with the state's reopening plan.
Dr. John Hellerstedt, commissioner of the Texas Department of State Health Services, said there should be no doubt about the efficacy of such precautions.
"The thing that the summer taught us is the risk, the danger, the devastation, the destruction, the loss of life that COVID-19 can cause," he said. "So we know that the threat is real, but we also know that the things that we have undertaken have worked."