Get connected with our daily update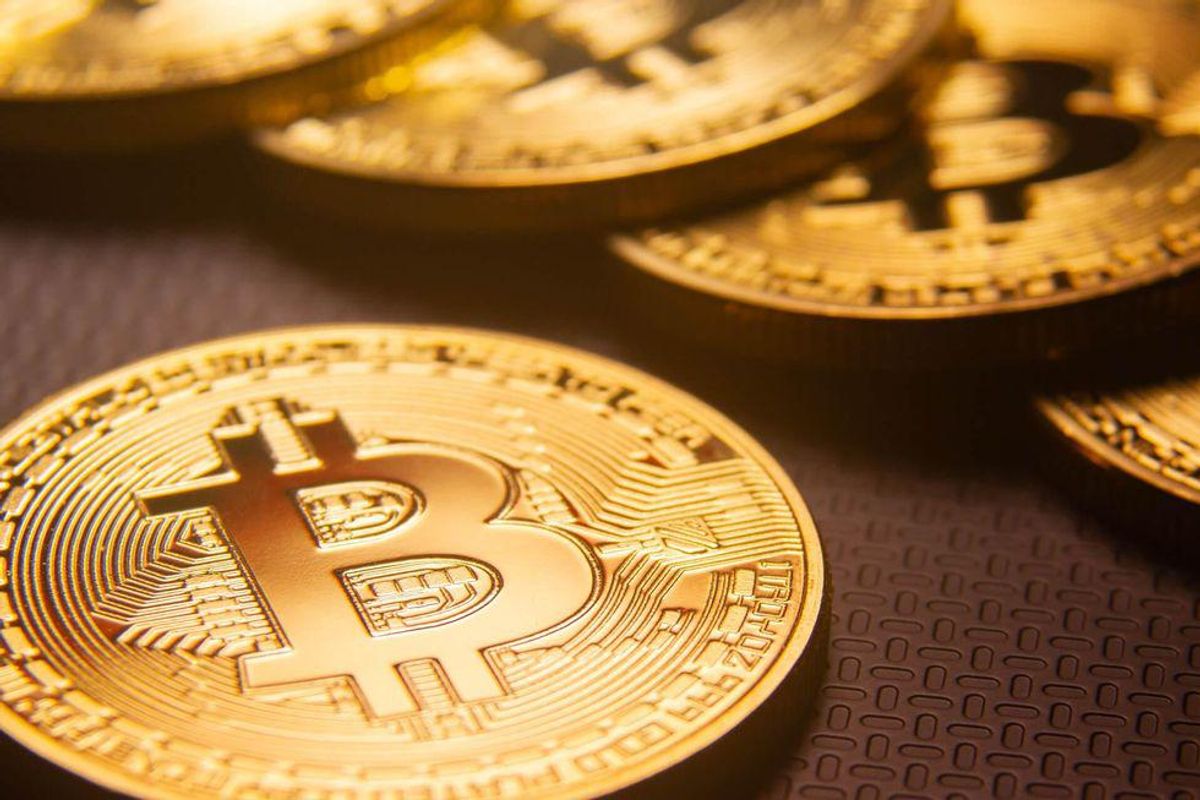 A few years ago while at the Austin Technology Council's CEO Summit, David Aktary sat in an audience of hundreds as a speaker asked who was involved in cryptocurrency or blockchain. At the time, Aktary and two others were the only ones to raise their hands. But this past year, Aktary says nearly everybody has become involved in some way.
---
"There's just a culture shift at a technical leadership level in Austin," Aktary told Austonia. "Everybody's paying attention now, which definitely wasn't the case before."
Aktary is head of Aktary Tech, a local software development firm that provides insights on web, mobile, and blockchain technologies. He says this mainstream shift has reached Texas, and Austin in particular. A recent LinkedIn study echoed that statement and said that while crypto doesn't have a set home, Austin was positioned as a notable leader that saw growth this year.
But the same study found that Austin made three crypto hires per 100,000 this past year. That nets in just 2% of the market share, behind the Bay Area and New York City at 12% and 18%, respectively.
Aktary said the talent pool in Austin is lacking because universities haven't built up the mass of candidates yet for companies to choose from, requiring imports to the region instead.
"The reserves of both talent and funds are on the coasts right now, so it's going to take time," Aktary said. "But we have a chance here with crypto to change those odds."
But on the latter, Aktary says blockchain and crypto offer alternative funding mechanisms outside of venture capital, creating an opportunity for Austin to catch up. Plus, many companies are opting for remote work, allowing people to work from anywhere, and for many, the option to live in Austin is appealing.
"People, particularly blockchain, crypto people, are moving to Austin, but not because that's where the jobs are," Aktary said. "They're doing it because it's Austin."
And when it comes to Austin's emerging crypto-art scene involving non-fungible tokens, which are digital collectibles also known as NFTs, Aktary said tech CEOs are taking more of an interest, even if that crowd isn't directly buying or selling them.
"People are becoming ridiculously wealthy off of pixelated JPEGs. That's ridiculous but they are. There is that appeal to this sort of get rich quick impulse," Aktary said. "They understand that that's appealing to an audience, and they maybe want to get involved somehow."
With Texas, Aktary thinks Austin is the only city worth paying attention to, even if Dallas and Houston are seen as competitors. "Mainly because of their large reservoirs of wealth. But it's old wealth, and neither of those have a very highly developed tech scene," Aktary said.
Meanwhile, the Texas Blockchain Council, which had its annual conference in Austin last month, is eying the Bitcoin mining market as a space for the state to make inroads.
President Lee Bratcher said that because of the low energy costs, Texas will become a hub for Bitcoin. He noted renewable energies face challenges with intermittency and grid congestion, resulting in unused energy that could be opportunity for collaboration.
"Bitcoin miners solve both of those problems because you can co-locate them with the renewable wind farm or the solar farm. And they can soak up that energy when it's being created and they can also turn off at any time," Bratcher said. "It creates grid resiliency and some really cool free market incentives for the further development of wind and solar."
Texas politicians are also making attempts to foster the growing blockchain space. In September, Gov. Greg Abbott appointed a small working group to recommend policies and state investments in connection with blockchain tech. Bratcher pointed to representatives like Sen. Angela Paxton, a republican representing Collin and Dallas counties, and Sen. Nathan Johnson, a democratic senator representing the northern part of Dallas County.
"We've made inroads with a lot of elected leaders who are supportive of this industry in Texas, including the governor, and we're trying to keep it as bipartisan as we can," Bratcher said.
For Bratcher, these connections seem promising, and competition with the Bay Area isn't much of a concern. He pointed to Unchained Capital and Compass as major players in Austin's current crypto scene.
"There are a ton of cryptocurrency-VC type companies moving to Austin and out of California," Bratcher said. "There's nobody moving from Austin to California."
Enjoying Austonia? Signup for our newsletter to get daily Austin news, straight to your morning inbox!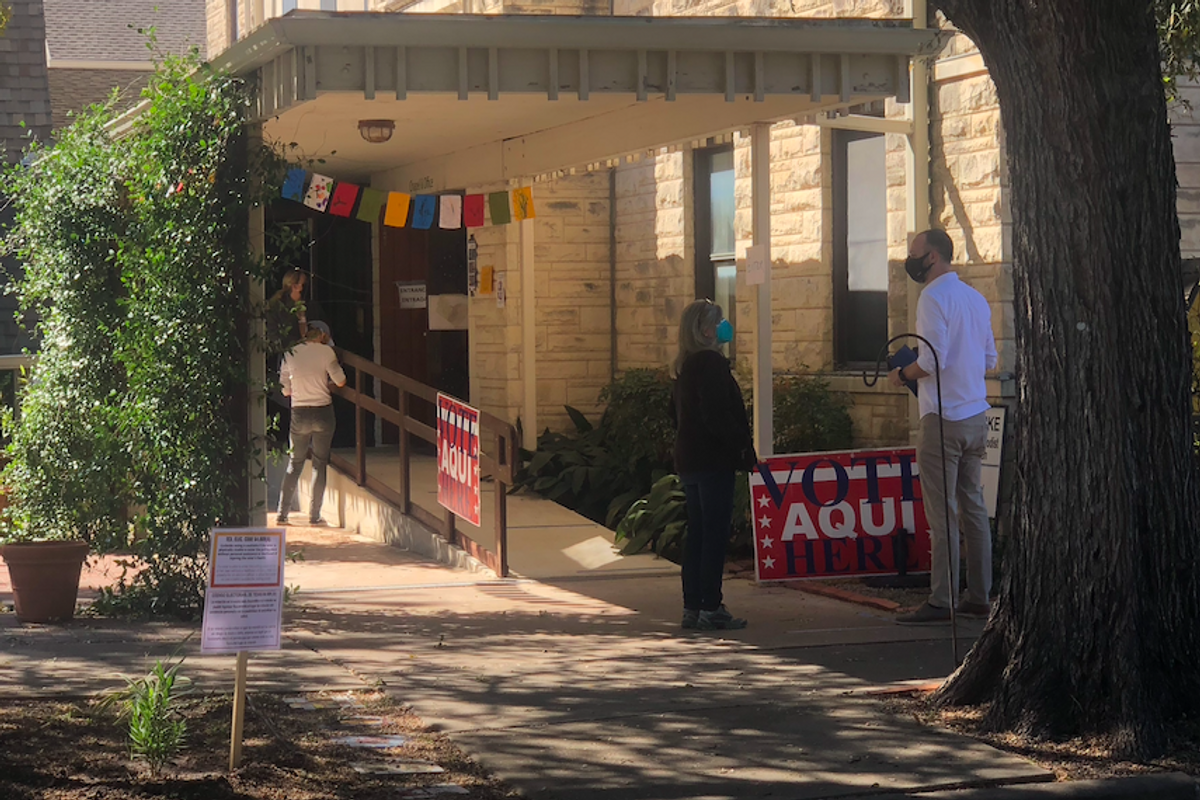 Come later tonight, Texans will officially know who will be on the ballot for the November general election.
In Texas, candidates must win at least 50% of the vote to be elected. In the March primaries where the top candidate only received a plurality of votes, a runoff is being held. Voters will decide on the candidates to represent their party in the November general election. Just like the March primaries, voters will choose which party they'd like to vote in. Then based on location, each ballot will show which races are in a runoff.
Here's everything you need to know before heading to the polls.

Know before you go
The registration period for this election has passed; check if you're registered to vote here.
The polls are open from 7 a.m. to 7 p.m. daily. As long as you're in line by 7 p.m., you can vote.
You'll need a valid photo ID to present once you're at a polling location.
Here is where you can vote in Travis County.
View wait times at polling locations here.
Races to watch in Travis County:
Statewide
Lieutenant Governor
Republican: Incumbent Lt. Gov. Dan Patrick won his primary in March.
Democratic: Mike Collier and Michelle Beckley are vying to be the Democrat candidate on the ballot.
Attorney General
Republican: Incumbent AG Ken Paxton is fighting for his seat against George P. Bush.
Democratic: Rochelle Garza and Joe Jaworski will face off to be the Democratic candidate in this race.
View all the statewide races on the ballot here.
U.S. House of Representatives

View the district you live in here.
District 21
Republican: Incumbent Chip Roy won his primary in March.
Democratic: Claudia Andreana Zapata and Ricardo Villarreal are hoping to secure this vote.
District 35
Republican: Dan McQueen and Michael Rodriguez are going head to head to be the Republican candidate in this race.
Democratic: Former Austin council member Greg Casar won this race in March.
Texas House
District 19
Republican: Ellen Troxclair and Justin Berry are vying to be the Republican candidate in this race.
Democratic: Pam Baggett won her primary in March.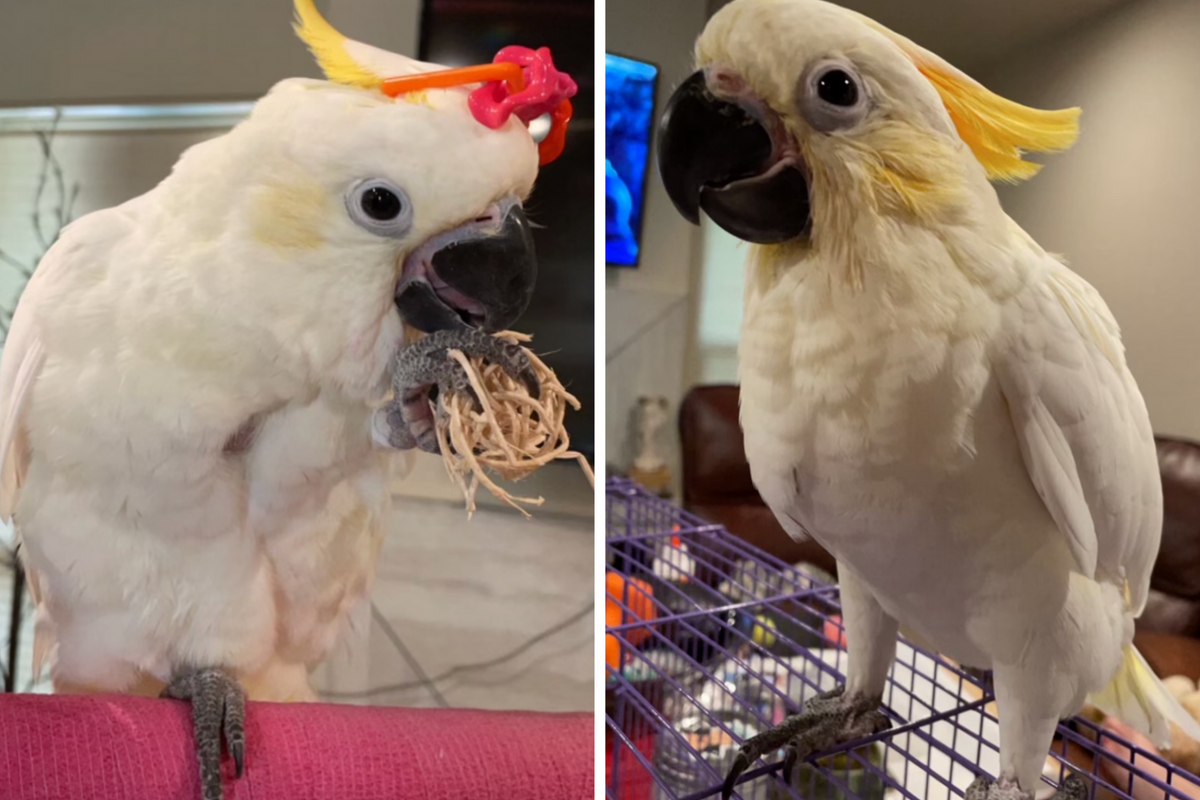 A big-money bird has been stolen from a northwest Austin pet store.
Kelsey Fernandez, the owner of a $6,000 sulphur and citron-crested cockatoo named Lemon Grab, said the emotional support animal was taken from the Gallery of Pets store, around closing time on Sunday.
"I've struggled with mental illness my entire life, and ever since I got him I've been doing so much better," Fernandez told Austonia.
The $6k cockatoo is young and will starve unless he is fed by hand, Fernandez said.
In a surveillance video, a man appears to have something under his shirt as he and two others exit the business around the same time the store believes that Lemon Grab was stolen.
Fernandez said a report has been filed with the Austin Police Department with an $1,000 reward for his return.