Get connected with our daily update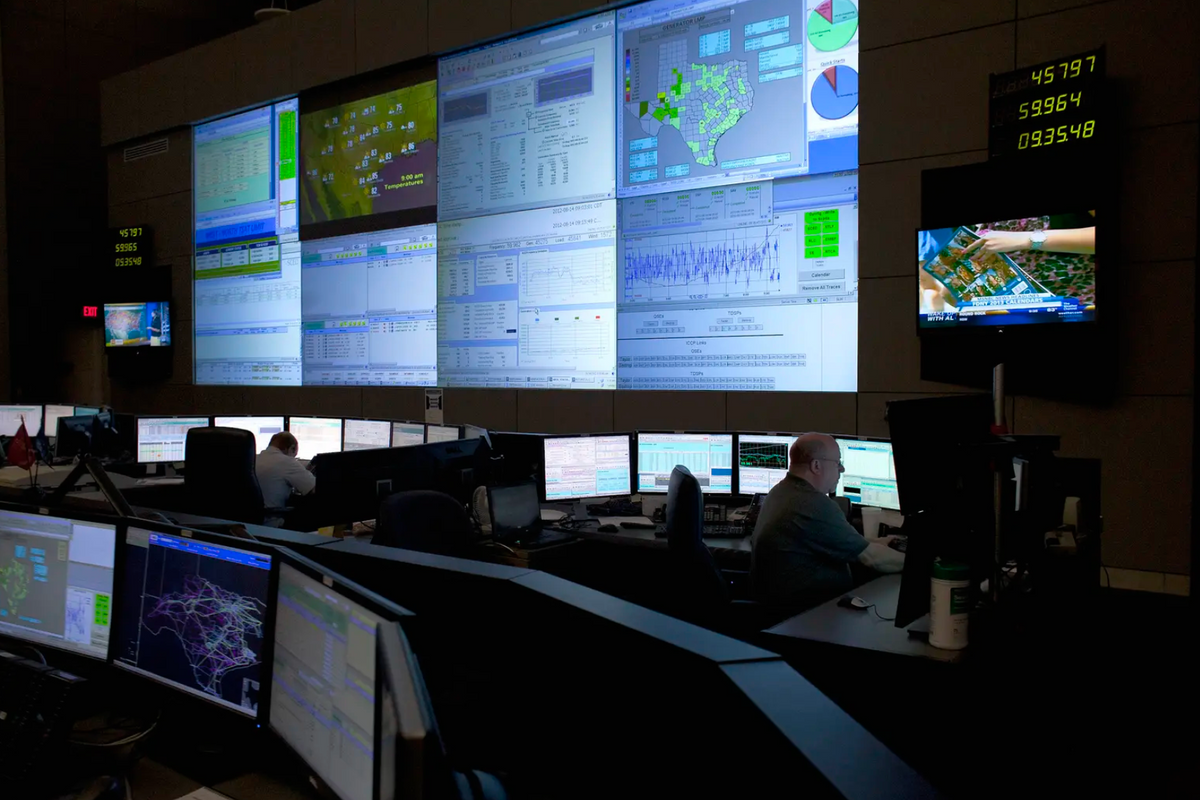 By Sneha Dey and Mitchell Ferman
With a punishing heat wave across Texas driving record high power demand, The Electric Reliability Council of Texas late Sunday sent out a request that Texans cut back on their energy use on Monday.
---
ERCOT, the state's power grid operator, asked Texans to turn up their thermostats and postpone running major appliances between 2 p.m. and 8 p.m. Monday. ERCOT has also called on large electric customers to lower their electricity use.
Total forecasted power demand is expected to surpass 79 gigawatts on Monday, ERCOT said — which would set another record.
An ERCOT spokesperson told the Tribune Monday that the grid operator does not expect rolling blackouts this week.
Low winds are also making it harder for the grid to keep up with demand during hotter-than-usual July temperatures. Current projections show wind generation coming in less than 10% of its capacity on Monday, ERCOT said.
Power grids must keep supply and demand in balance at all times. When Texas' grid falls below its safety margin of excess supply, the grid operator starts taking additional precautions to avoid blackouts. The first precaution is to ask the public to cut back electricity usage.
ERCOT asked Texans in May to conserve power during a heat wave that coincided with six power plant outages.
Climate change has made Texas heat both hotter and longer lasting. The average daily minimum and maximum temperatures in Texas have both increased by 2.2 degrees Fahrenheit in the last 125 years. The state just saw its hottest December on record since 1889.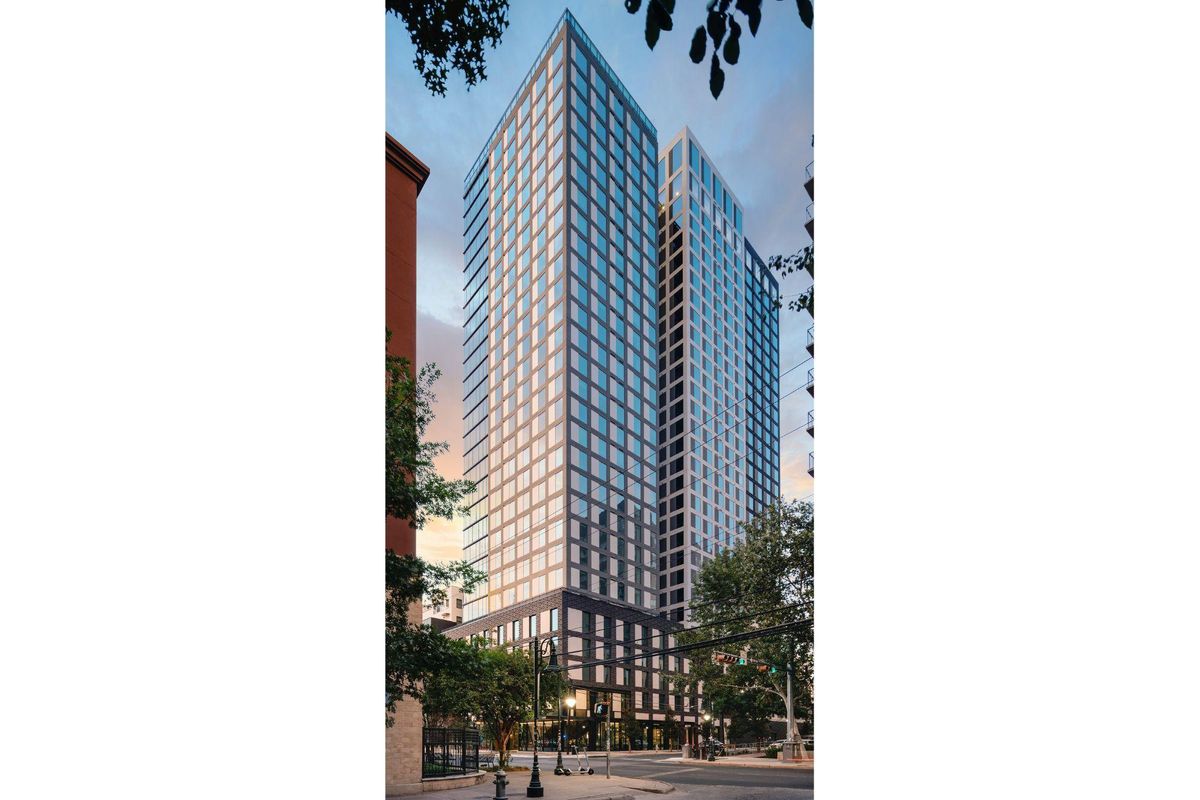 Move-in has started for a new 300-foot tower a few blocks away from the University of Texas at Austin.
Known as Waterloo Tower, the fully leased building totals 229,728 square feet and is located off of the Drag, along 24th Street. The Austin-based developer, LV Collective, says this location offers easy access to West Campus restaurants and shops and connects residents to the UT campus.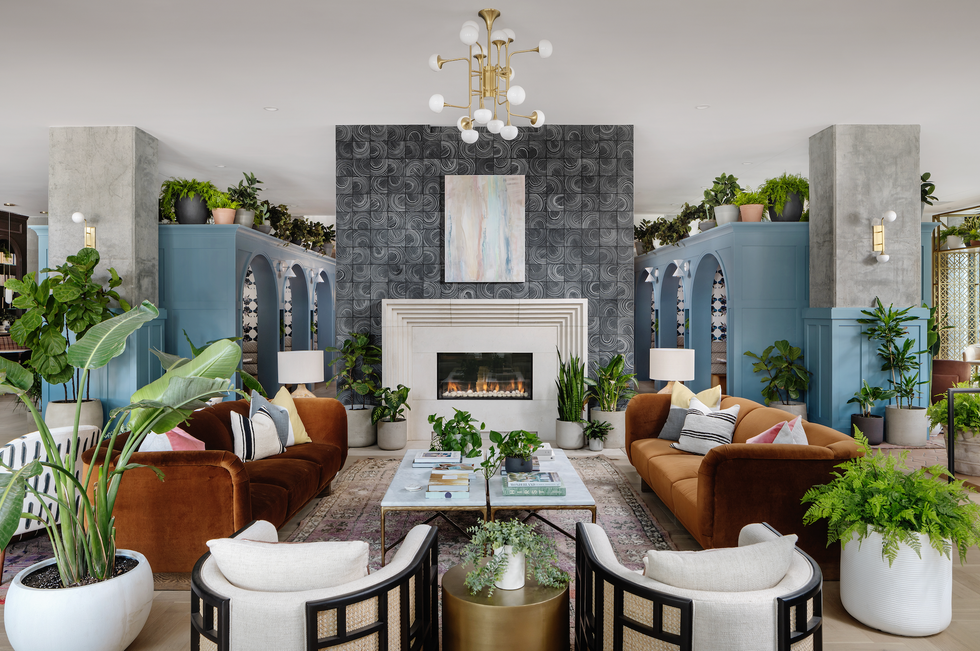 With 241 units and 796 beds, residents have perks like Daydreamer Coffee in the lobby and a rooftop amenity level. The rooftop has unobstructed views of downtown Austin and the UT campus, plus private cabana-style seating areas, a hot tub and waterfall edge pool.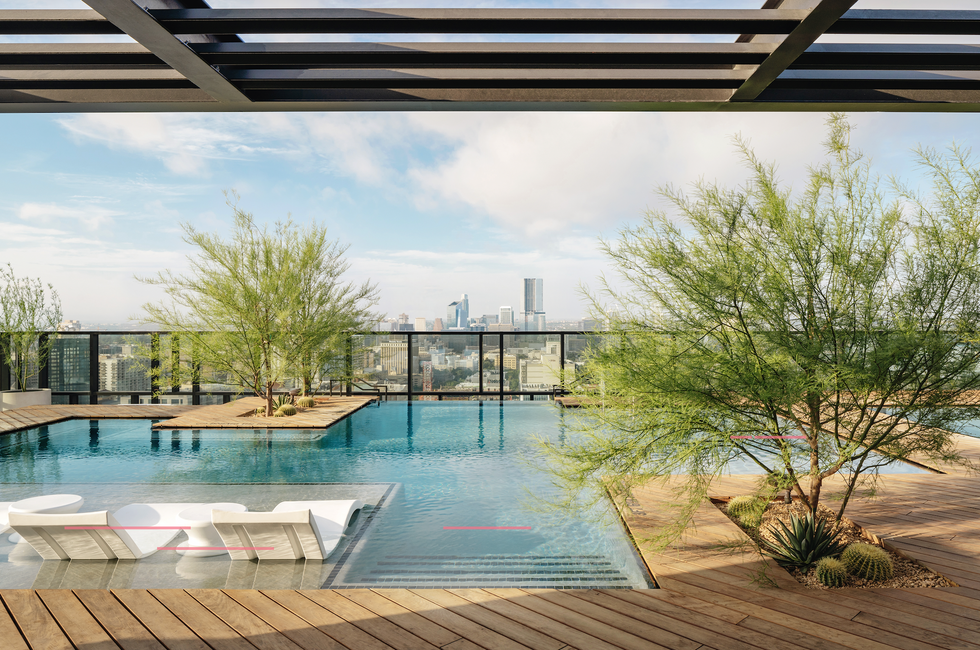 The building broke ground in 2020 near the start of the pandemic and was completed ahead of schedule. LV Collective CEO David Kanne noted the particular care to the interiors that ensured the building was "thoughtfully-designed with spaces that capture the vivacity of UT Austin students, as well as provide our residents and guests with an amenity-rich experience designed to accommodate and enrich the college lifestyle."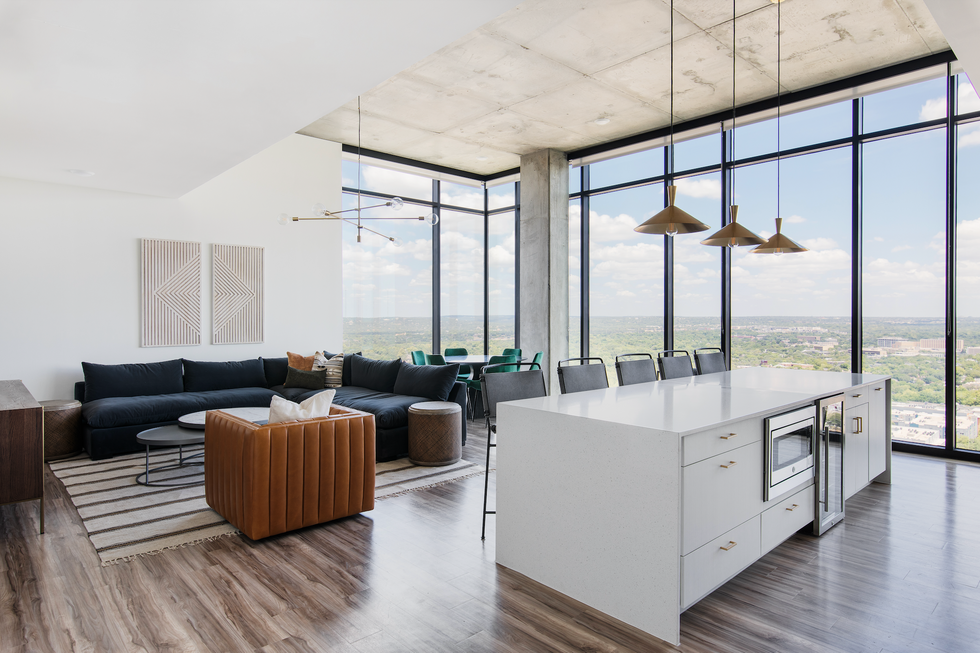 The tower came to be through an amendment to the University Neighborhood Overlay in 2019. It allows developers to build more units than are allowed by a site's base zoning if they agree to set aside a portion of units for income-restricted affordable housing. So Waterloo Tower allocated two floors of the 30-story tower to affordable housing.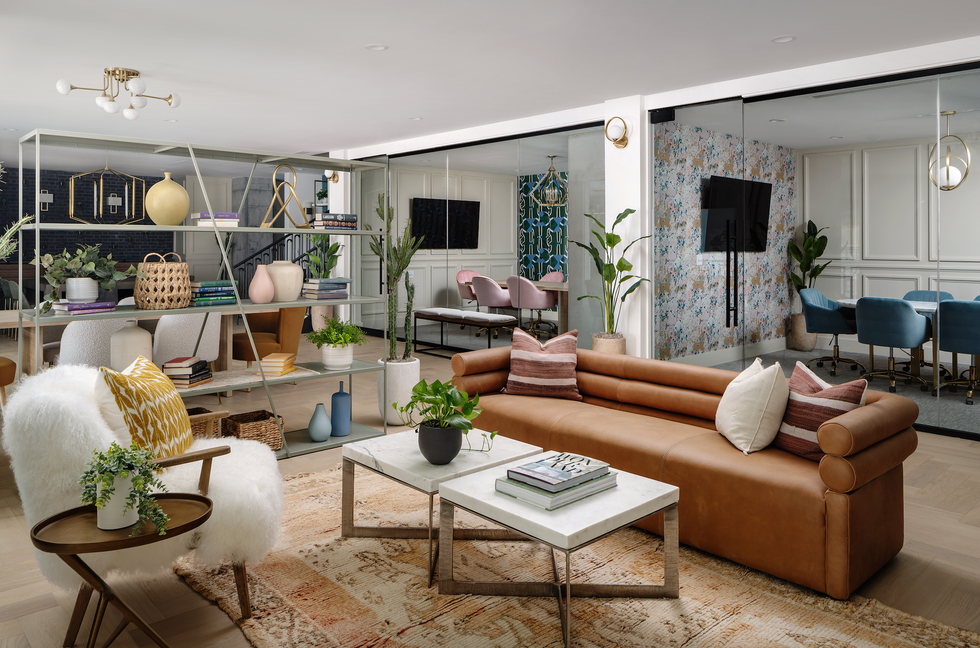 The architecture of the project was taken on by Austin-based architects BOKA Powell and TBG Partners for landscaping while interiors were carried out by Chelsea Kloss.
Other student developments by LV Collective include West Campus buildings The Ruckus and Moontower.