Get connected with our daily update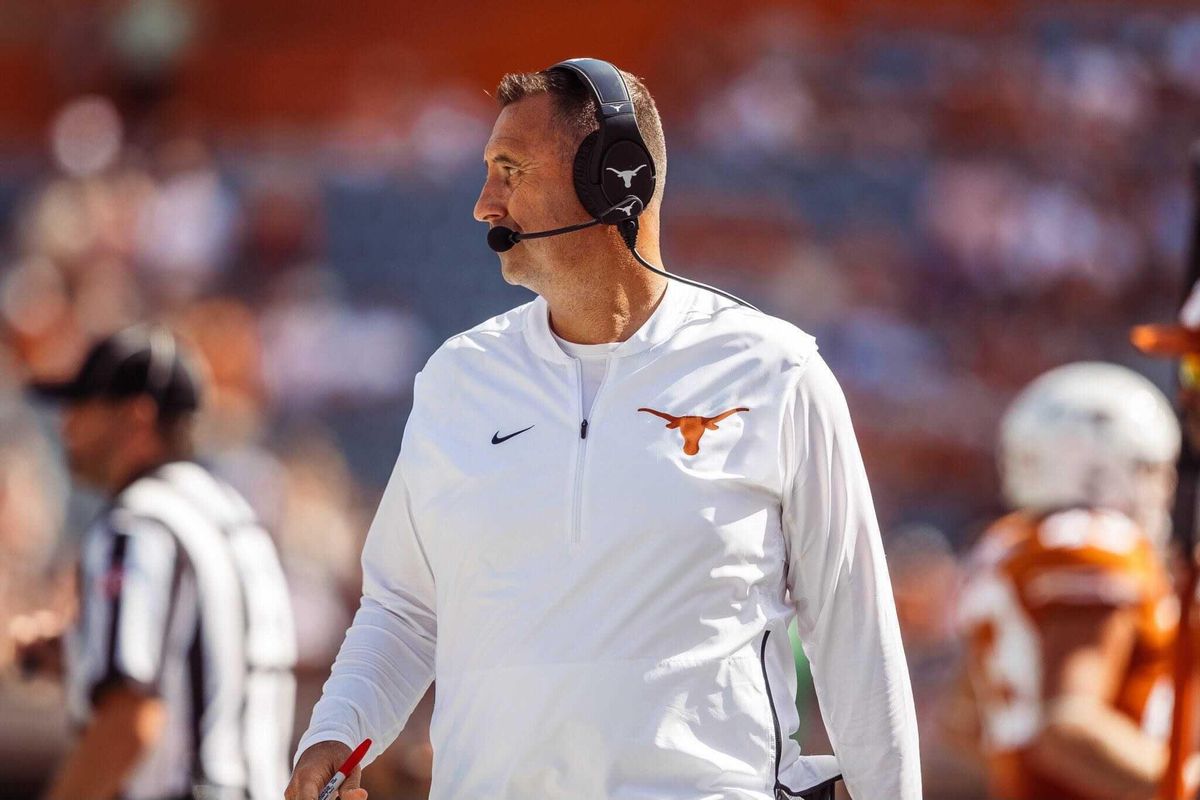 After last season's devastating loss to Iowa State to fall out of Big 12 championship contention and a $25 million payout for former head coach Tom Herman, the University of Texas' football program looked for a fresh start as they brought former Alabama offensive coordinator Steve Sarkisian on for the 2021 season.
---
Iowa State running back Breece Hall chalked the 2020 win up to a "five-star culture vs. five-star players." That seemed to still ring true as the Longhorns fell to 2-8 underdog Kansas in overtime Saturday, slipping to their first five-game losing streak since 1956.
Herman's name reemerged in Texas football discourse as fans were left reeling from the loss, with many wondering if his departure was too soon. Others speculated that an underdeveloped roster, new coaching style and lack of that "five-star culture" are to blame for the losing skid.
Jeremy Viermann, a moderator for 24,000-strong Facebook group "TEXAS Longhorn Fans," said that the team's habit of firing coaches has created an inconsistent team mindset.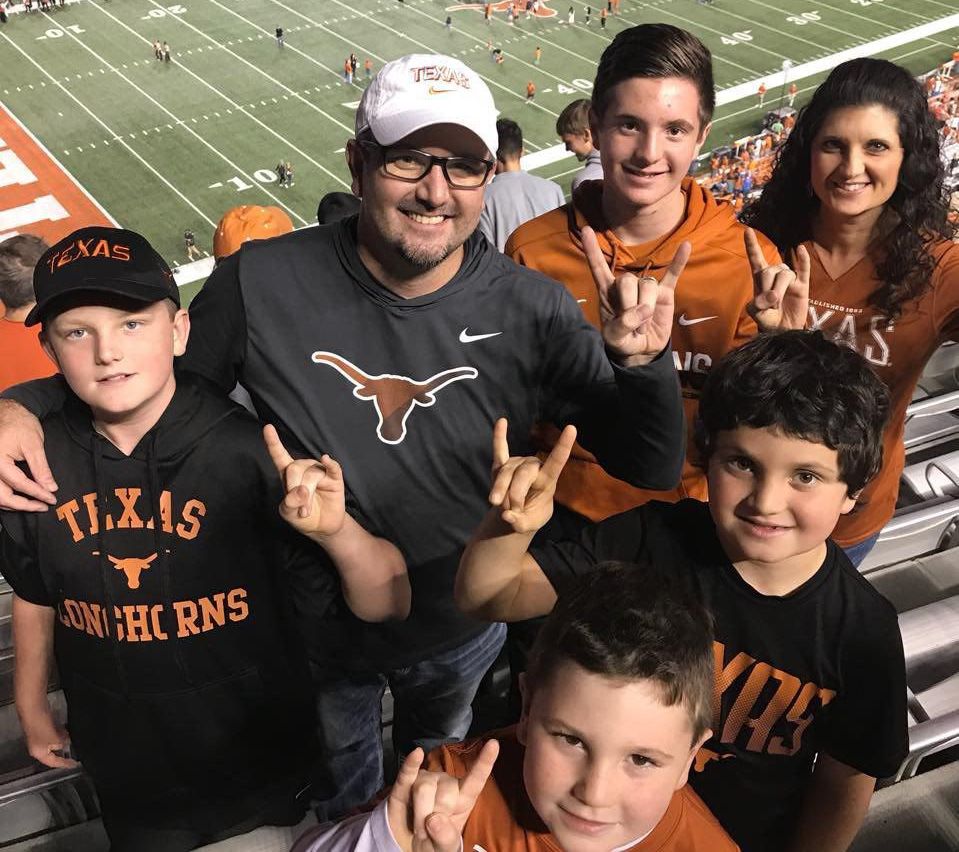 Texas fan group moderator Jeremy Viermann, pictured with his family, is willing to wait for the team to build before calling for Sarkisian's departure. (Jeremy Viermann)
"I think there's some behind-the-scenes cultural things that we don't see on Saturdays," Viermann said. "Now Texas seems to be caught in this cycle where if we're not winning enough, and we're not making everybody happy, then we're going to move on to the next guy. And at some point, you have to break that cycle."
Indeed, Texas' track record hasn't let any coaches fully unpack their bags since 2014, when former head coach Mack Brown was swapped for Charlie Strong six years after his national title. By 2016, Strong's reign was up, while Herman was given the boot four seasons later despite four bowl wins and a winning record each season.
Some say Herman's departure was premature and costly. Others like fan Bryce Hudnall say this season's performance is evidence that he needed to go—even the best new head coach can't perform if only crumbs are left behind.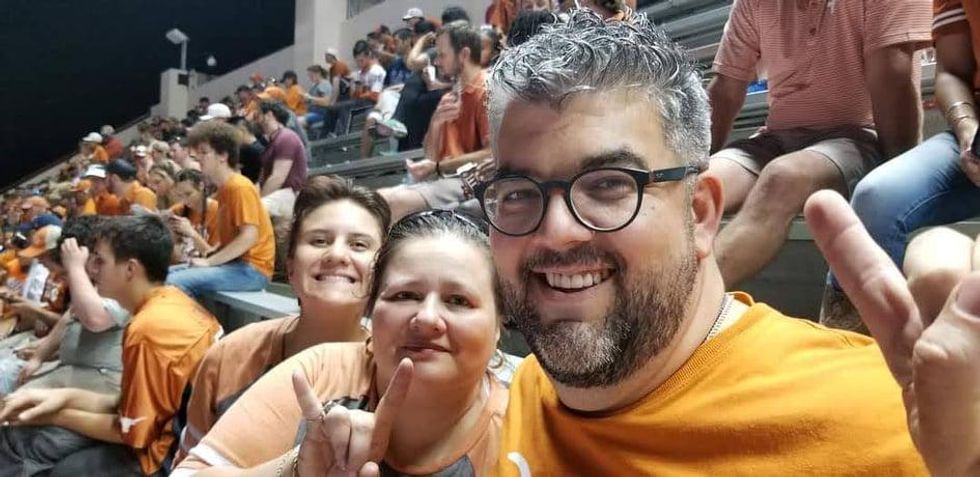 Texas Longhorns fan Bryce Hudnall said Herman's recruiting choices led to issues in the team's offensive and defensive lines. (Bryce Hudnall)
"Herman did put together several wonderfully ranked classes, however, they did not produce," Hudnall said. "Now we can't block and we can't stop the run."
Herman's decent output was also marred by years of scandals that made some believe he wasn't bringing the right values to the team—from rumors of cheating on his wife to unsportsmanlike conduct and the "Eyes of Texas" controversy. Multiple team captains opted out of the final games in the 2020 season, further raising eyebrows of a bigger cultural problem.
Sarkisian points to attrition being an issue at Texas more commonly than most other schools when he was in the race for the head coaching job.

Says he believes the number to be 50% of the 2018 & 2019 recruiting classes are no longer with the program.
— CJ Vogel (@CJVogel_TFB) November 15, 2021
With a dwindling sophomore and junior class, a leaked video of an expletive-laden rant from DL coach Bo Davis as players laughed after an Iowa State loss and wide receiver Joshua Moore's midseason walkout after an altercation with coaching staff, "Sark" is already in the hot seat.
Texas DL coach Bo Davis with some choice words following Texas' no-show in Ames. Refreshing to hear someone with some passion for winning other than the old "winning is hard" BS. Fire em up! #HookEmpic.twitter.com/NA24NIuDwD
— Keshav Prathivadi (@kpthefirst) November 9, 2021
But many fans, including Fanatic Perspective YouTuber Steven Ngati, pin more problems on lack of leadership than coaching oversight.
"Once this team hit adversity this season, they've really melted down in terms of not being able to respond from a toughness standpoint," Ngati said. "What I see is a coach that is trying to implement his culture... some people on the team are buying in, and some people are not."
Still, defensive lineman Keondre Coburn said on Monday the team is still eager to earn two final wins to gain bowl eligibility.
"I can't tell you how people are feeling but we are hungry," Coburn said. "The guys I go on the field with, I know they believe."
And despite a slew of injuries—including star running back Bijan Robinson—the team has seen some highlights. After a shaky two-quarterback system, junior Casey Thompson has taken the reins and became just the second Longhorn to throw six touchdown passes in a game. And true freshman Xavier Worthy has been a surprise standout, logging 11 touchdowns on 49 passes to tie with first among Division 1 receivers.
While some are already calling for Sark to depart, it seems most, including Ngati, are willing to wait for the team to build from the ground up as they await a move to the SEC in 2025.
"My own expectations as a fan have been reset to patience and giving this man his time because I've seen enough signs to where I believe we can be successful," Ngati said.
Enjoying Austonia? Signup for our newsletter to get daily Austin news, straight to your morning inbox!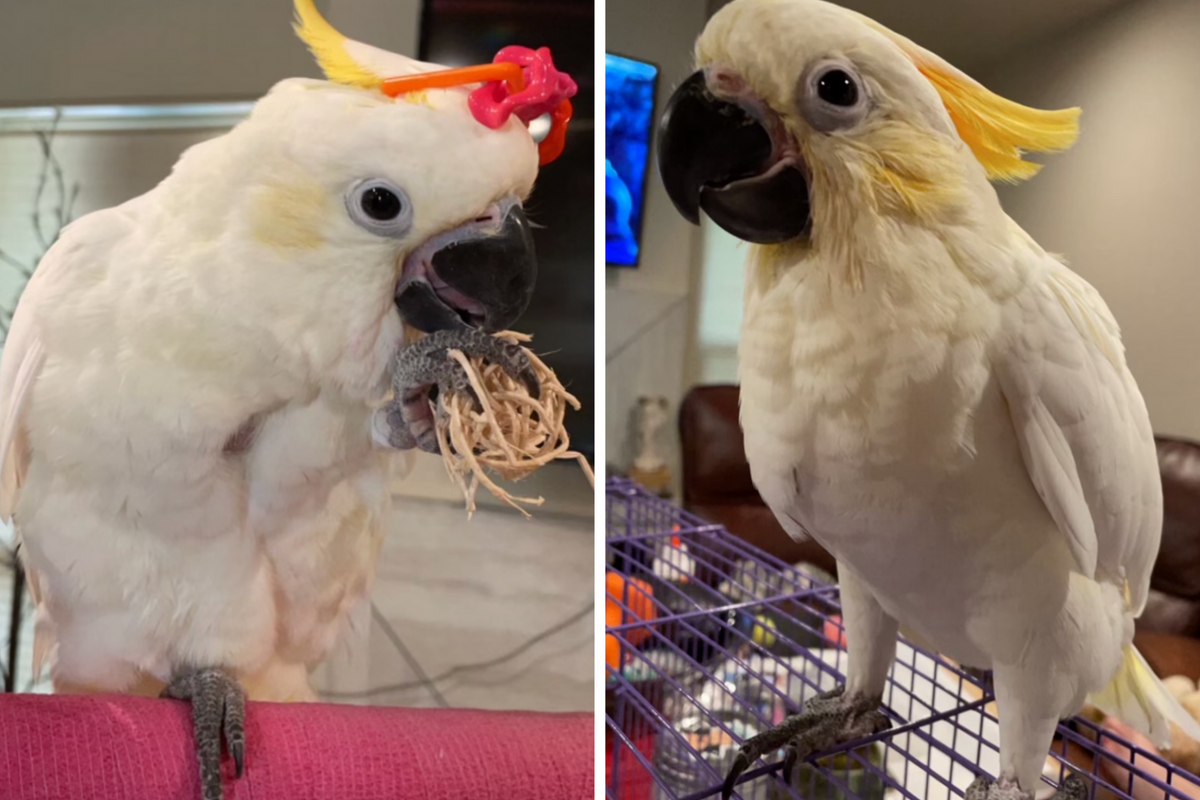 A big-money bird has been stolen from a northwest Austin pet store.
Kelsey Fernandez, the owner of a $6,000 sulphur and citron-crested cockatoo named Lemon Grab, said the emotional support animal was taken from the Gallery of Pets store, around closing time on Sunday.
"I've struggled with mental illness my entire life, and ever since I got him I've been doing so much better," Fernandez told Austonia.
The $6k cockatoo is young and will starve unless he is fed by hand, Fernandez said.
In a surveillance video, a man appears to have something under his shirt as he and two others exit the business around the same time the store believes that Lemon Grab was stolen.
Fernandez said a report has been filed with the Austin Police Department with an $1,000 reward for his return.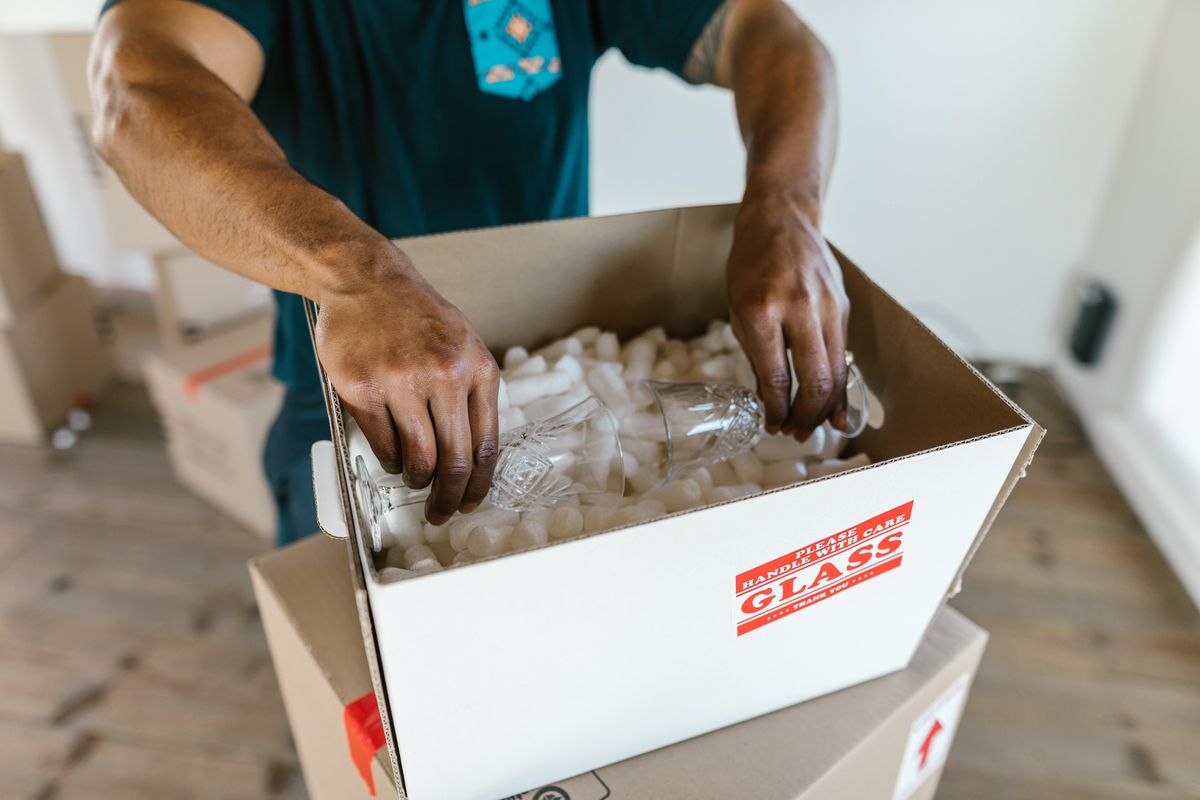 Introverts and personal space lovers may not want to make the move to Austin anytime soon: The Texas capital saw a bigger increase in one-bedroom rent prices than almost any other U.S. city in April, according to a Rent.com report.
Austin's one-bedroom rent has more than doubled—a 112% increase—from April 2021 to 2022, the report said. Only Oklahoma City saw a higher year-over-year increase with a 133% jump.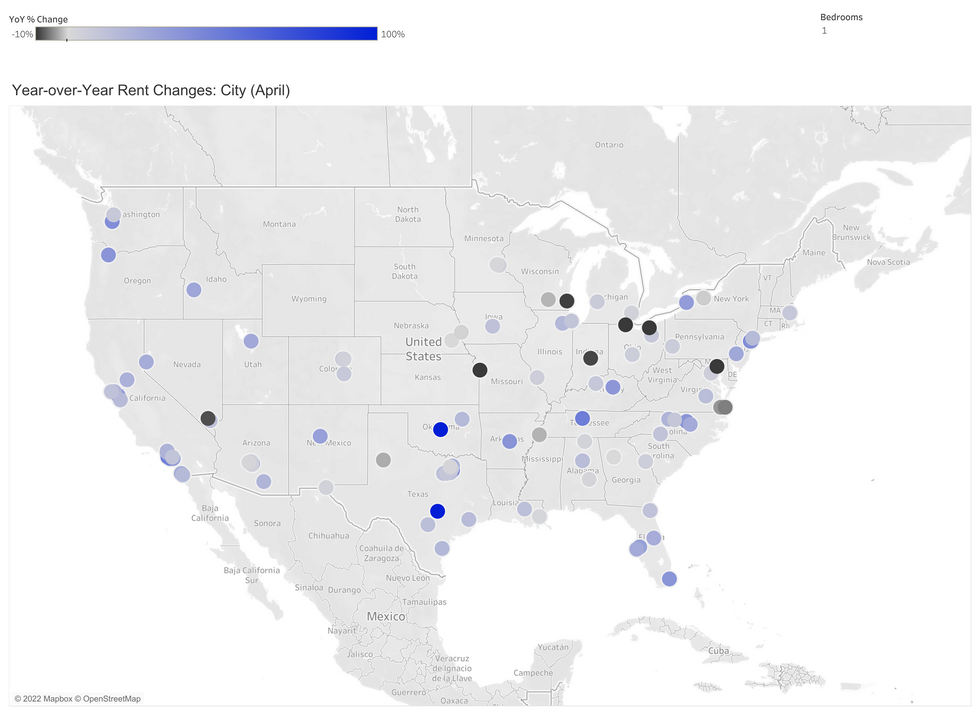 Austin also had the fourth-highest increase in two-bedroom rent, with a 50% increase in the past year. The city joined a nationwide trend where rents were up 8.3% year-over-year across the U.S, a trend exacerbated by a 6.2% increase in inflation in the same time period.
But "not everyone is experiencing inflation the same way," Redfin Deputy Chief Economist Taylor Marr said in the report, and a brunt of the load has gone to cities with more move-ins. While over 90% of state rental markets increased in the last year, that jump was seen most in Sun Belt states, including Texas, Arizona and Florida.
Even with breakneck increases in rent, however, Austin's rent prices still haven't cracked the top 10: the city's one-bedroom apartments are the 12th most expensive in the nation with an average price of $2,918. Meanwhile, its two-bedrooms fall behind Texas cities Frisco, Dallas and Plano and come out 34th on the list with a $2,302 average monthly rent.