Get connected with our daily update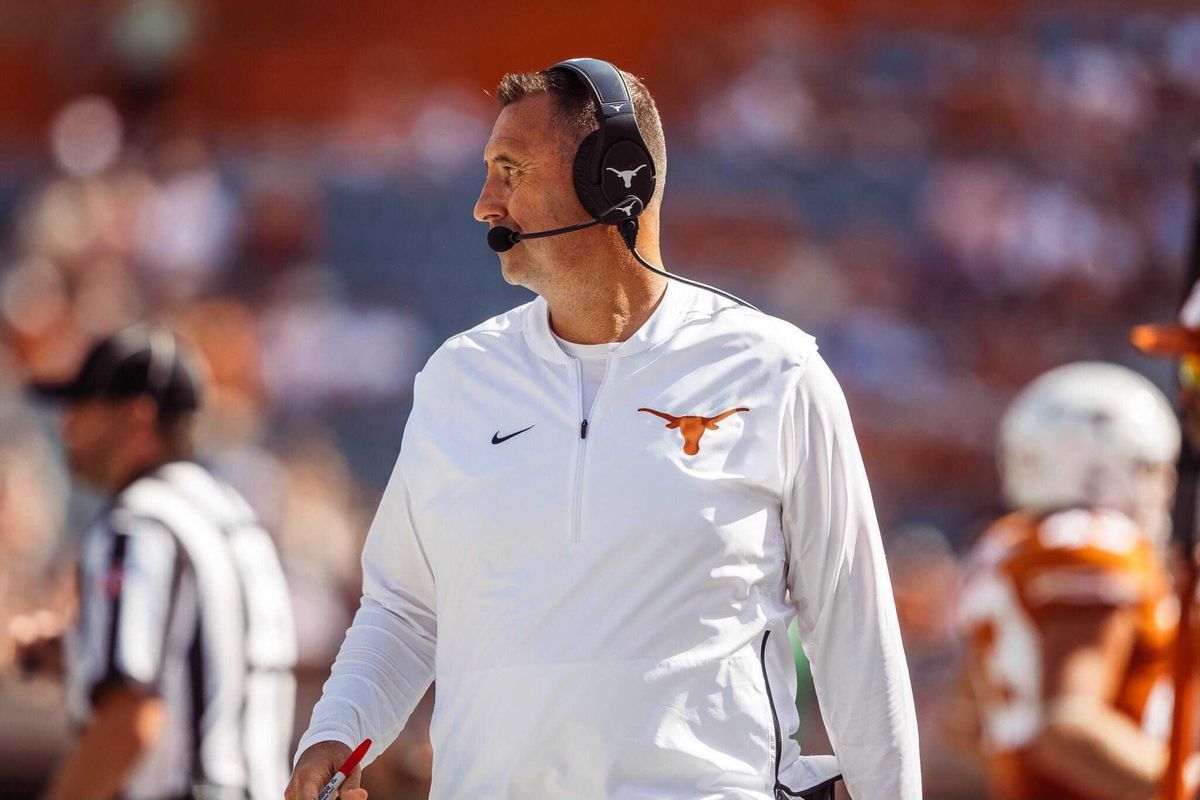 After last season's devastating loss to Iowa State to fall out of Big 12 championship contention and a $25 million payout for former head coach Tom Herman, the University of Texas' football program looked for a fresh start as they brought former Alabama offensive coordinator Steve Sarkisian on for the 2021 season.
---
Iowa State running back Breece Hall chalked the 2020 win up to a "five-star culture vs. five-star players." That seemed to still ring true as the Longhorns fell to 2-8 underdog Kansas in overtime Saturday, slipping to their first five-game losing streak since 1956.
Herman's name reemerged in Texas football discourse as fans were left reeling from the loss, with many wondering if his departure was too soon. Others speculated that an underdeveloped roster, new coaching style and lack of that "five-star culture" are to blame for the losing skid.
Jeremy Viermann, a moderator for 24,000-strong Facebook group "TEXAS Longhorn Fans," said that the team's habit of firing coaches has created an inconsistent team mindset.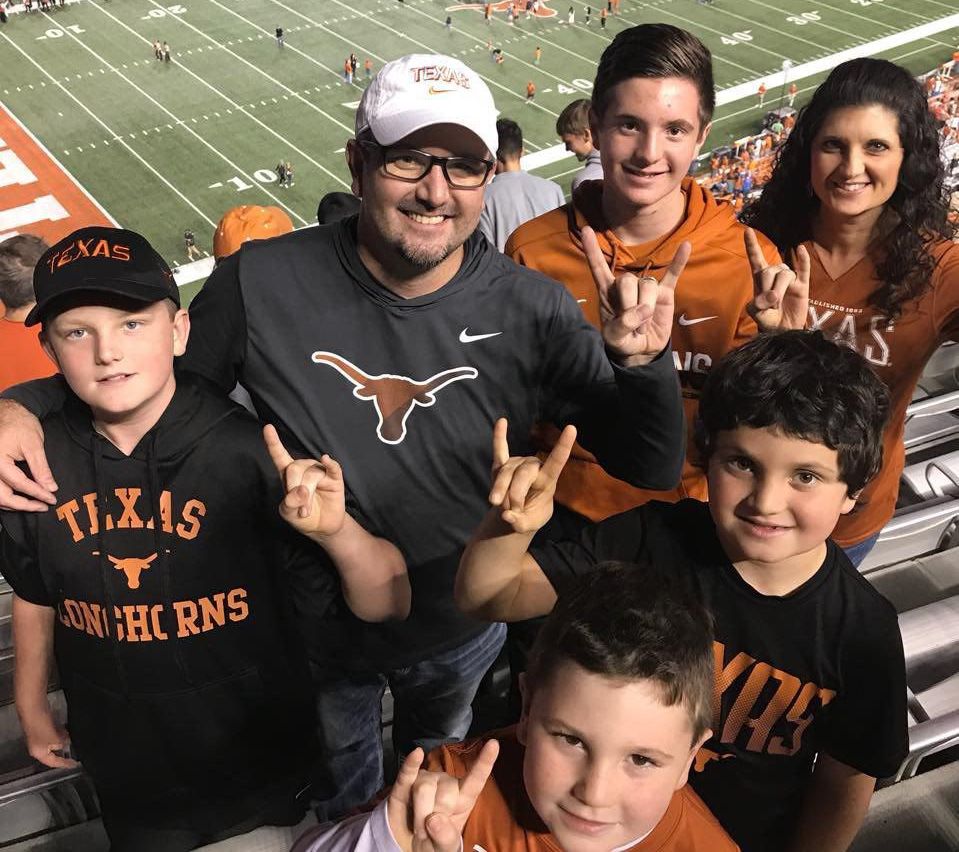 Texas fan group moderator Jeremy Viermann, pictured with his family, is willing to wait for the team to build before calling for Sarkisian's departure. (Jeremy Viermann)
"I think there's some behind-the-scenes cultural things that we don't see on Saturdays," Viermann said. "Now Texas seems to be caught in this cycle where if we're not winning enough, and we're not making everybody happy, then we're going to move on to the next guy. And at some point, you have to break that cycle."
Indeed, Texas' track record hasn't let any coaches fully unpack their bags since 2014, when former head coach Mack Brown was swapped for Charlie Strong six years after his national title. By 2016, Strong's reign was up, while Herman was given the boot four seasons later despite four bowl wins and a winning record each season.
Some say Herman's departure was premature and costly. Others like fan Bryce Hudnall say this season's performance is evidence that he needed to go—even the best new head coach can't perform if only crumbs are left behind.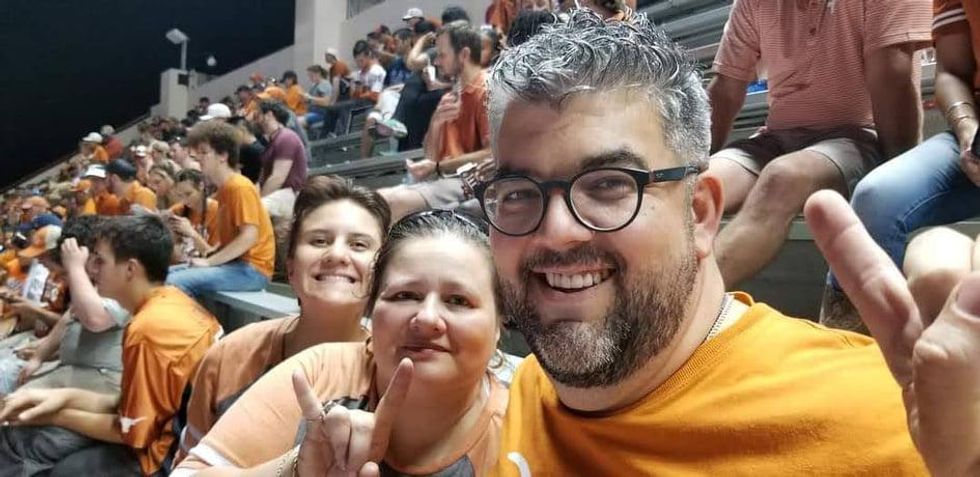 Texas Longhorns fan Bryce Hudnall said Herman's recruiting choices led to issues in the team's offensive and defensive lines. (Bryce Hudnall)
"Herman did put together several wonderfully ranked classes, however, they did not produce," Hudnall said. "Now we can't block and we can't stop the run."
Herman's decent output was also marred by years of scandals that made some believe he wasn't bringing the right values to the team—from rumors of cheating on his wife to unsportsmanlike conduct and the "Eyes of Texas" controversy. Multiple team captains opted out of the final games in the 2020 season, further raising eyebrows of a bigger cultural problem.
Sarkisian points to attrition being an issue at Texas more commonly than most other schools when he was in the race for the head coaching job.

Says he believes the number to be 50% of the 2018 & 2019 recruiting classes are no longer with the program.
— CJ Vogel (@CJVogel_TFB) November 15, 2021
With a dwindling sophomore and junior class, a leaked video of an expletive-laden rant from DL coach Bo Davis as players laughed after an Iowa State loss and wide receiver Joshua Moore's midseason walkout after an altercation with coaching staff, "Sark" is already in the hot seat.
Texas DL coach Bo Davis with some choice words following Texas' no-show in Ames. Refreshing to hear someone with some passion for winning other than the old "winning is hard" BS. Fire em up! #HookEmpic.twitter.com/NA24NIuDwD
— Keshav Prathivadi (@kpthefirst) November 9, 2021
But many fans, including Fanatic Perspective YouTuber Steven Ngati, pin more problems on lack of leadership than coaching oversight.
"Once this team hit adversity this season, they've really melted down in terms of not being able to respond from a toughness standpoint," Ngati said. "What I see is a coach that is trying to implement his culture... some people on the team are buying in, and some people are not."
Still, defensive lineman Keondre Coburn said on Monday the team is still eager to earn two final wins to gain bowl eligibility.
"I can't tell you how people are feeling but we are hungry," Coburn said. "The guys I go on the field with, I know they believe."
And despite a slew of injuries—including star running back Bijan Robinson—the team has seen some highlights. After a shaky two-quarterback system, junior Casey Thompson has taken the reins and became just the second Longhorn to throw six touchdown passes in a game. And true freshman Xavier Worthy has been a surprise standout, logging 11 touchdowns on 49 passes to tie with first among Division 1 receivers.
While some are already calling for Sark to depart, it seems most, including Ngati, are willing to wait for the team to build from the ground up as they await a move to the SEC in 2025.
"My own expectations as a fan have been reset to patience and giving this man his time because I've seen enough signs to where I believe we can be successful," Ngati said.
Enjoying Austonia? Signup for our newsletter to get daily Austin news, straight to your morning inbox!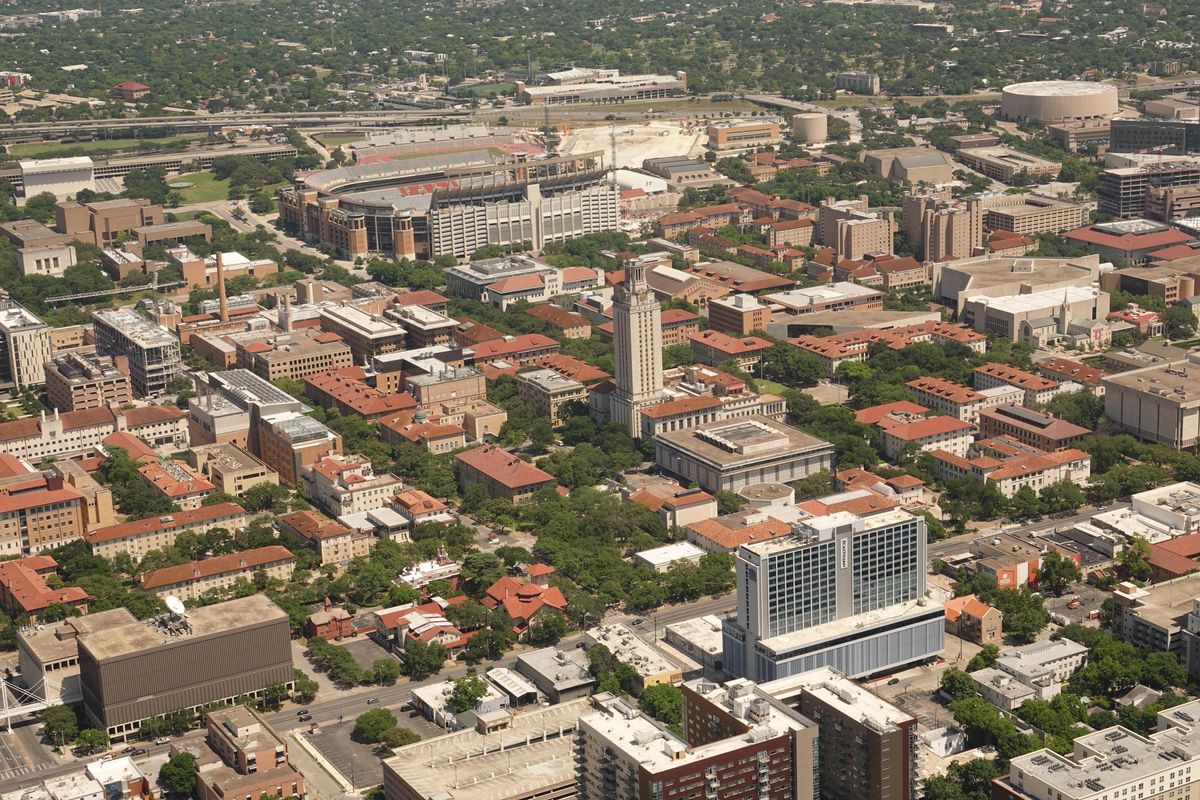 austonia
College ratings site Niche.com has released its 2023 Top Party School rankings.
One Texas college made the list: the University of Texas at Austin.
Longhorns know how to party with the best, apparently. But anyone who's spent time on the Forty Acres may wonder why the ranking was so low.
Here's the complete list:
Univ. of California - Santa Barbara
Tulane University
Florida State University
The University of Alabama
Howard University
University of Wisconsin
University of Georgia
Syracuse University
University of Southern California ✌️
University of Illinois Urbana-Champaign
West Virgina University
Penn State
University of Mississippi
Ohio University
Miami University
Indiana University - Bloomington
University of Iowa
San Diego State University
Florida A&M University
Michigan State University
University of Texas - Austin
The Ohio State University
University of Virginia
Rutgers University - New Brunswick
University of Colorado Boulder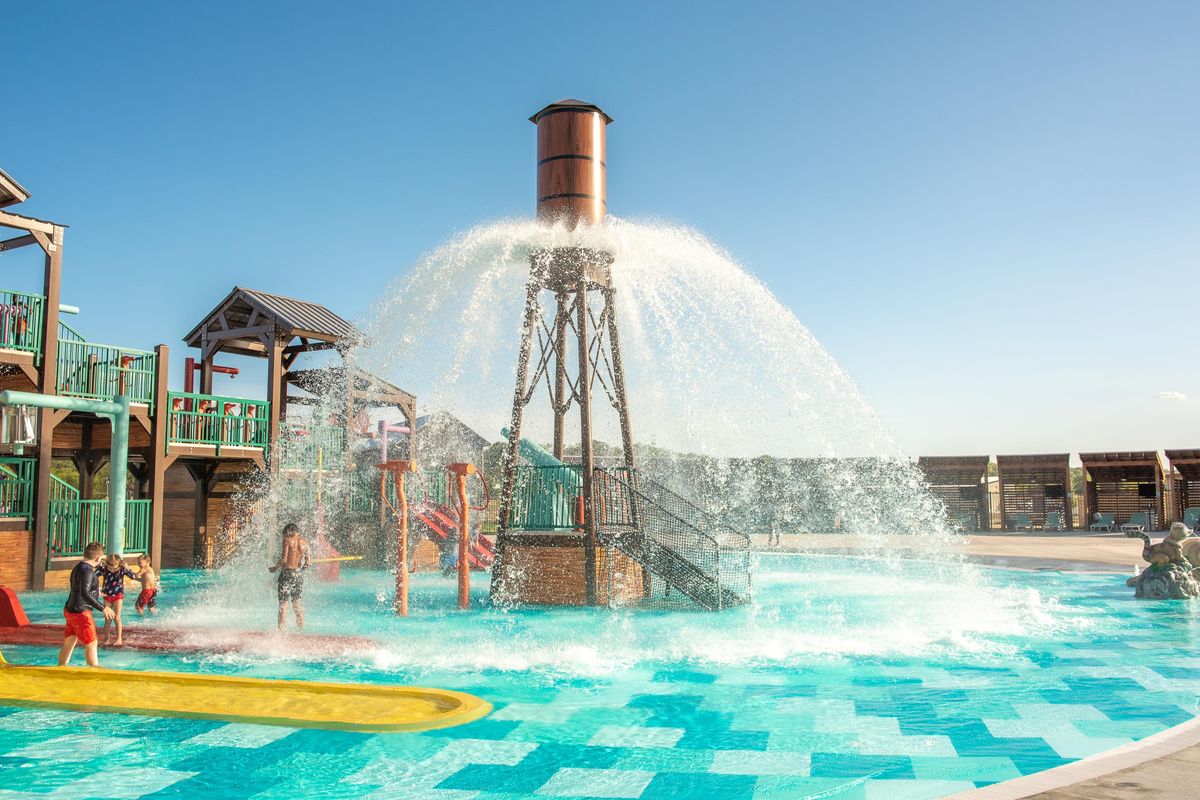 Camp Fimfo Waco
Camp Fimfo Waco, a brand new camping resort, is kicking off football and fall camping season in style! With top-notch amenities, premium accommodations, and 10 weekends of fall fun, there's no better place to have a fall camping getaway, especially if you're a Baylor football fan!
Fall promises to be a one-of-a-kind camping experience. From Sept. 16 to Nov. 24, weekends will be packed with fall-themed activities, including special Halloween weekends in October. Campers can enjoy activities like fall crafts, campground trick-or-treating, costume contests, site decorating, outdoor movie nights, and more!