Get connected with our daily update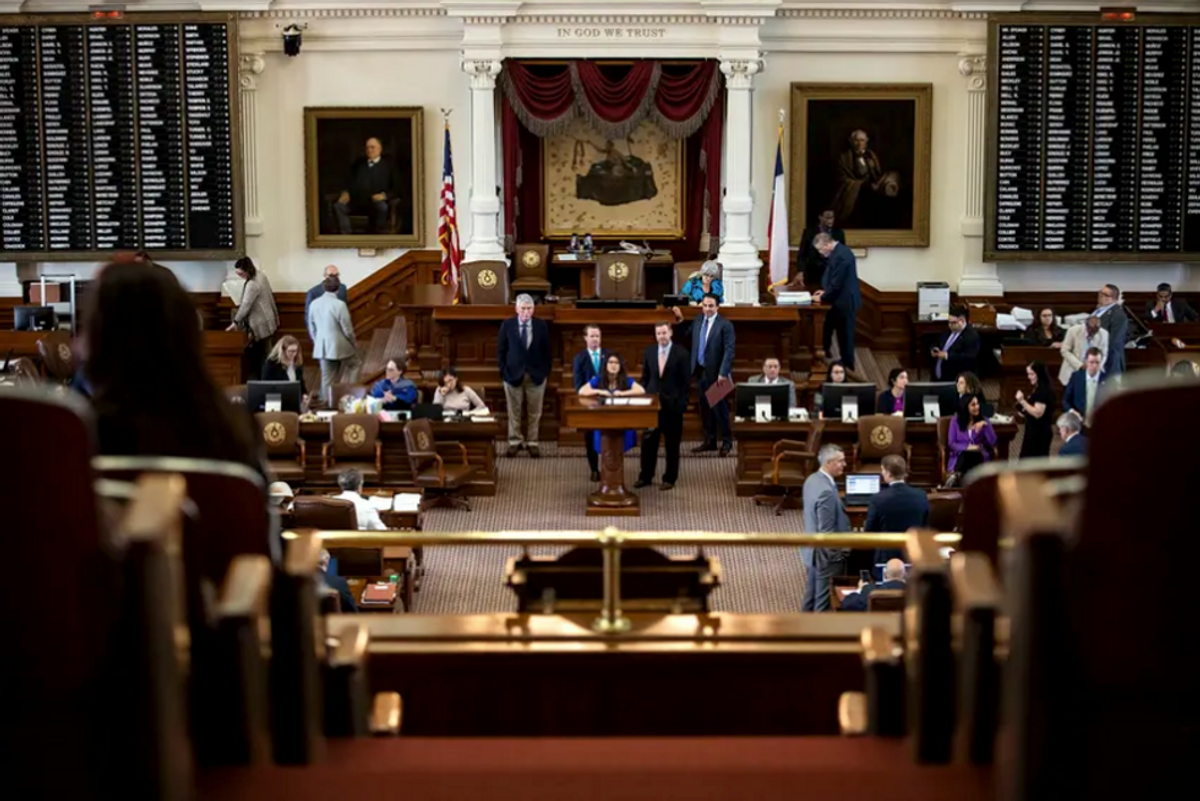 This article was updated at 8 p.m. on Sunday, July 18, to include more who have tested positive for the virus.
Five of the nearly 60 House Democrats who left the Capitol for Washington, D.C. amid a legislative walkout have tested positive for COVID-19.
---
The lawmakers, who traveled out of state to break quorum on Gov. Greg Abbott's special legislative session, were all fully vaccinated. One is showing symptoms.
The Texas House Democratic Caucus announced that one member of the traveling crew tested positive on Friday evening, spurring on a mass rapid test rollout among the remaining lawmakers. Two more legislators tested positive with the rapid antigen tests on Saturday, and two more followed on Sunday evening.
All members show no or mild symptoms, and the Democratic Caucus said they would begin administering daily COVID tests following the positive test results. Those with COVID will take the more accurate PCR test and will quarantine for 10 days before testing once more, the Austin-American Statesman reported.
While the HDC did not disclose which representatives tested positive, Rep. Trey Martinez Fischer released a statement after his positive result.
Fischer thanked those who wished the lawmakers well and stood by the House Democrats' decision to leave Abbott's special session amid a new voter restriction bill.
Just as these new variants sweeping the country are more aggressive than ever, the wave of anti-voter legislation is worse than we've seen in generations," Fischer said. "That's why I will continue the fight for voting rights with every fiber of my being."
The remaining members of the group, who are mostly staying at the same hotel, said they will follow CDC guidance and begin utilizing more masks and other safety precautions, which were used sparingly on the trip before the positive test results. Because all members have been vaccinated, other lawmakers who came into contact with the trio will only isolate if they begin to show symptoms as per CDC protocol, chairman of the House Democratic Caucus Rep. Chris Turner said in a statement.
The news comes as Travis County once again ramped up risk-based guidelines following a spike in COVID cases and hospitalizations. Austin Public Health officials at least partially blame the spike on the highly-contagious Delta variant which has been found in the county.
While vaccines can help curb complications and positive COVID-19 tests, Turner acknowledged that the tests prove threat of the virus has not been completely erased.
"This is a sober reminder that COVID is still with us, and though vaccinations offer tremendous protection, we still must take necessary precautions," Turner said. "We are in touch with public health experts in Texas to provide additional guidance. Our caucus will follow all recommendations from public health experts as we continue our work."
Back in Texas, Speaker of the House Dade Phelan sent his regards to the Democratic legislators in the following statement:
"Kim and I extend our prayers for safety and health for the members of the Texas House Democratic Caucus who tested positive for COVID-19 while in Washington, D.C. My staff has reached out to Dr. John Hellerstedt, commissioner of the Texas Department of State Health Services, and his epidemiology team for any additional guidance on protocols for those exposed to COVID-19 post-vaccination."
New COVID cases have increased in every U.S. state as the variant becomes the dominant strain in the country. Austin was the first Texas metro to raise COVID restrictions since mask mandates were reversed by Gov. Greg Abbott in March, but other U.S. cities including Los Angeles and Las Vegas have done the same.
For more information on the recent spike of cases in Austin, click here.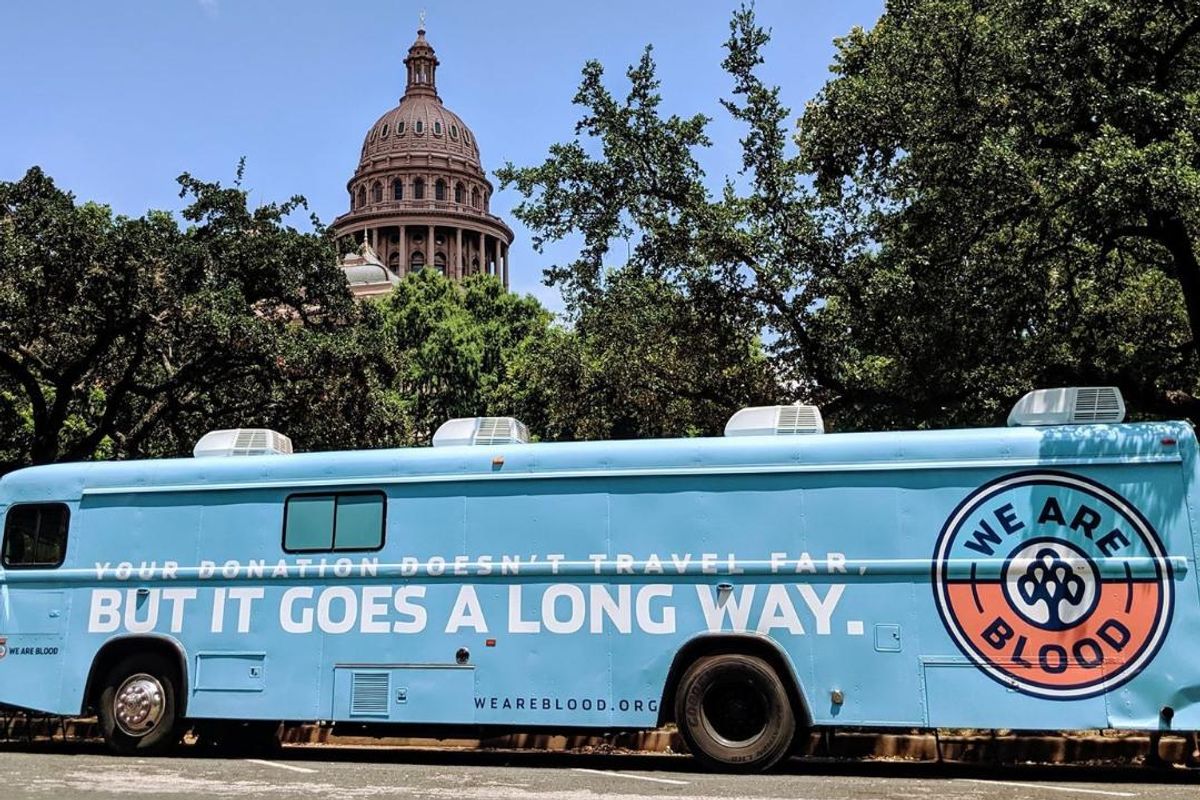 Communities are rallying together after an 18-year-old shot and killed 19 students and two teachers at Robb Elementary School in Uvalde, Texas.
Funds from organizations all around the state–including from Austin's own Los Verdes–are being raised to support families affected by the tragedy. Here's how you can help.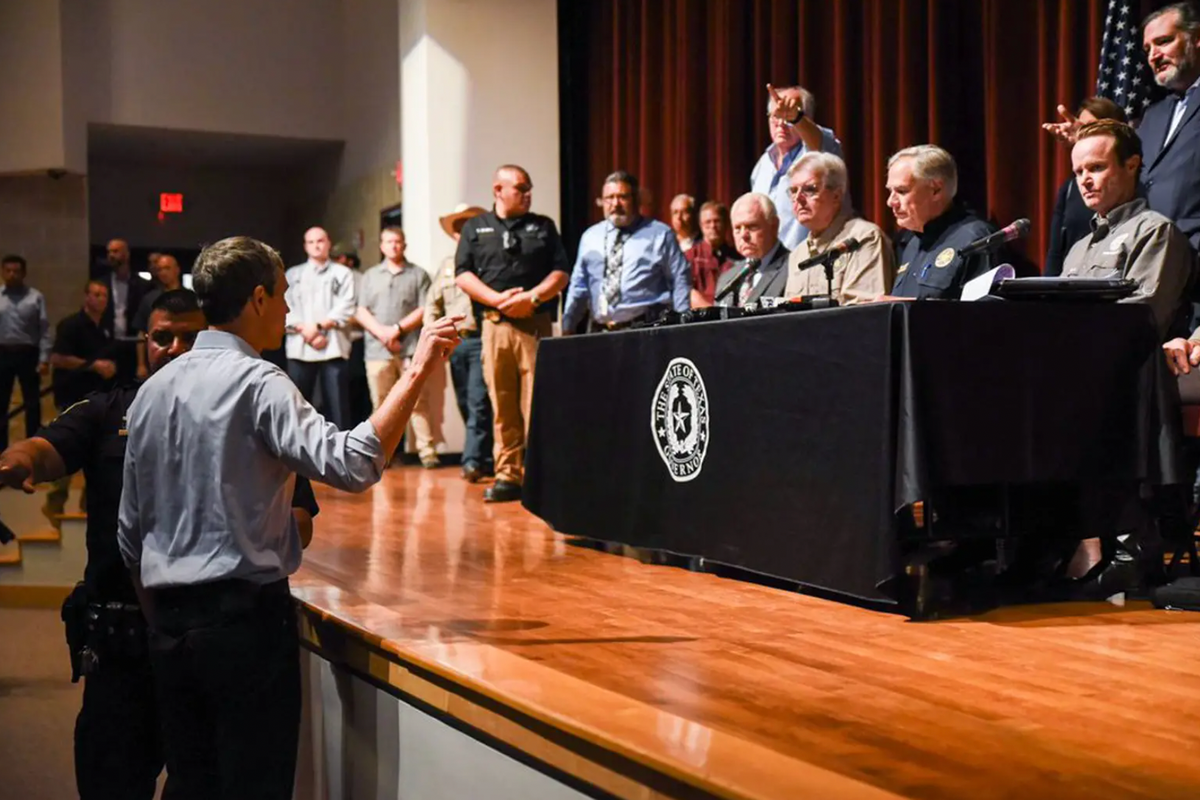 By Patrick Svitek
Beto O'Rourke caused a dramatic scene on Wednesday when he angrily confronted Gov. Greg Abbott at his news conference about the Uvalde school shooting, yelling, "This is on you."
After Abbott was done giving his initial remarks, O'Rourke approached the stage and told Abbott he was "doing nothing" to combat gun violence. He said the Uvalde massacre, in which a gunman killed 19 children and two adults, was "totally predictable."
Some of the Republican officials onstage with Abbott quickly denounced O'Rourke, telling him to go away. Another man onstage used expletives to criticize O'Rourke for interrupting the event. O'Rourke was eventually escorted away amid the unruly scene.
"I can't believe that you're a sick son of a bitch that would come to a deal like this to make a political issue," Uvalde Mayor Don McLaughlin told O'Rourke at one point.