Get connected with our daily update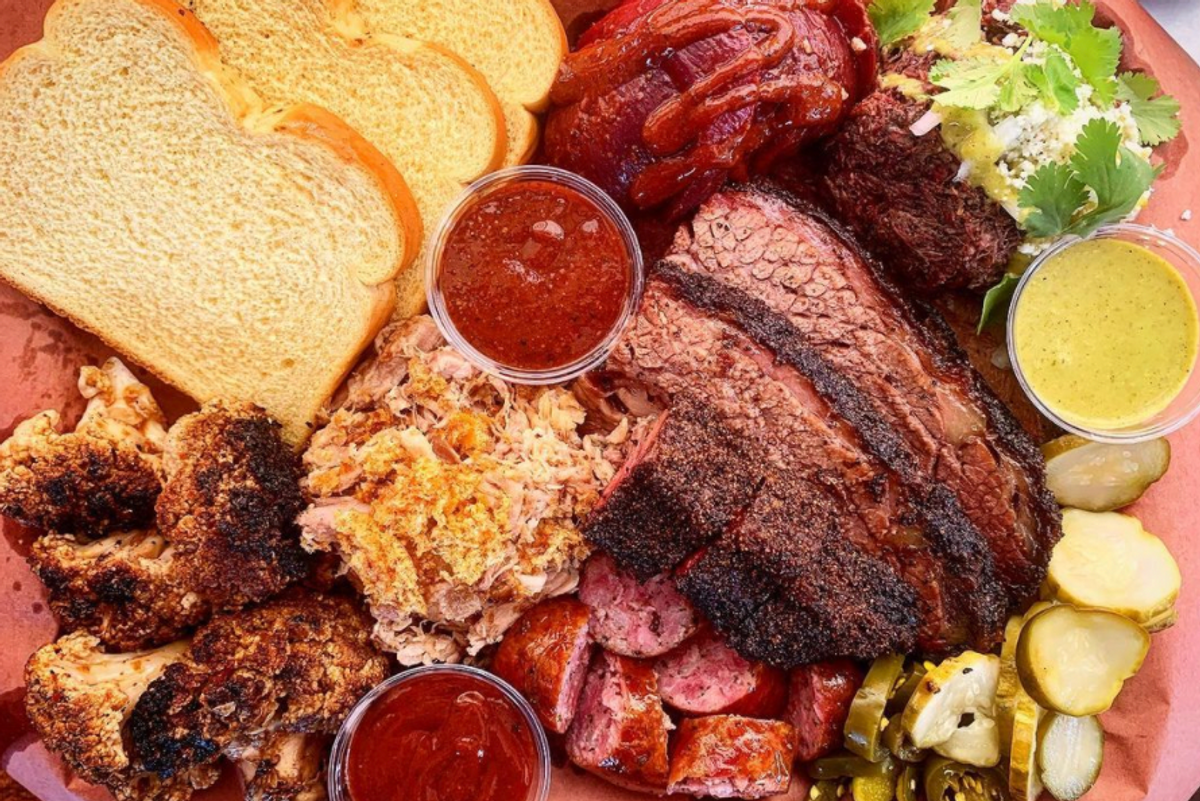 Austin barbecue is getting the recognition it deserves, taking up three spaces on Texas Monthly's top best BBQ joints list.
---
While Fort Worth's Goldee's Barbecue topped the list, coming in second was Austin's Interstellar BBQ; in fifth, LeRoy & Lewis; and in seventh, Franklin Barbecue. Four more Austin joints made the unranked list.
The list, which is the sixth of its kind to come out since 1997, was formulated after 411 barbeque locations across the state were visited by Texas Monthly and narrowed down by barbecue editor Daniel Vaughn and food writer Patricia Sharpe. The writers made note of a new generation of pitmasters that are challenging tradition and giving tried and true places a run for their money.
Interstellar BBQ, 12233 Ranch Road 620 N. 
Much can be said about Interstellar BBQ, which beat out Franklin Barbecue in their list debut.
Interstellar opened in 2019 from John Bates, 46; Carlos Cruz, 43; and Warren McDonald, 53; serving up all the usuals with some traditional methods while also experimenting where they can.
Their secrets behind the goodness? Texas Monthly writes: "(Bates') brisket is simple: salt, pepper, garlic, and obsessive heat management. For his pork ribs, he eschews the usual glaze but, knowing diners expect a little sweetness, adds brown sugar to the rub. He also smokes what he calls the Tipsy Turkey Breast, which marinates overnight in hefeweizen."
LeRoy and Lewis Barbecue, 121 Pickle Road (food truck parked at Cosmic Coffee) 
Another newer kid on the block is LeRoy and Lewis Barbecue.
Serving up "new school barbecue, old school service," LeRoy and Lewis opened in 2017 from pitmaster Evan LeRoy, 35.
What does new school barbecue mean? Texas Monthly writes: "At LeRoy and Lewis, the new-school approach means Evan LeRoy eschews pork ribs (though on Saturdays he does offer "bacon ribs"—massive pork ribs with the belly still attached) and turkey (except around Thanksgiving) and serves brisket only on Saturdays and Sundays."
Franklin Barbecue, 900 E. 11th, Austin
It's not a barbecue list without the iconic Franklin Barbecue.
Since 2009, Jordan Jackson, 39; Megan Nesland, 38; Matthew Van Orden, 46, have been serving up masterful barbeque that saw lines stretch around the block pre-pandemic. In 2013 and 2017, it captured the number one and number two spots, respectively, on the Texas Monthly list.
Should it still be in the top? Texas Monthly writes: "Franklin's drop into the bottom half of our top ten isn't a sign that the beloved establishment has diminished—no one does the traditional barbecue lineup better. But it is a sign that the new wave is reshaping the scene in ways we couldn't have imagined a few short years ago."
Honorable Austin mentions from the list (unranked)
Distant Relatives
La Barbecue
Micklethwait Craft Meats
Valentina's Tex Mex BBQ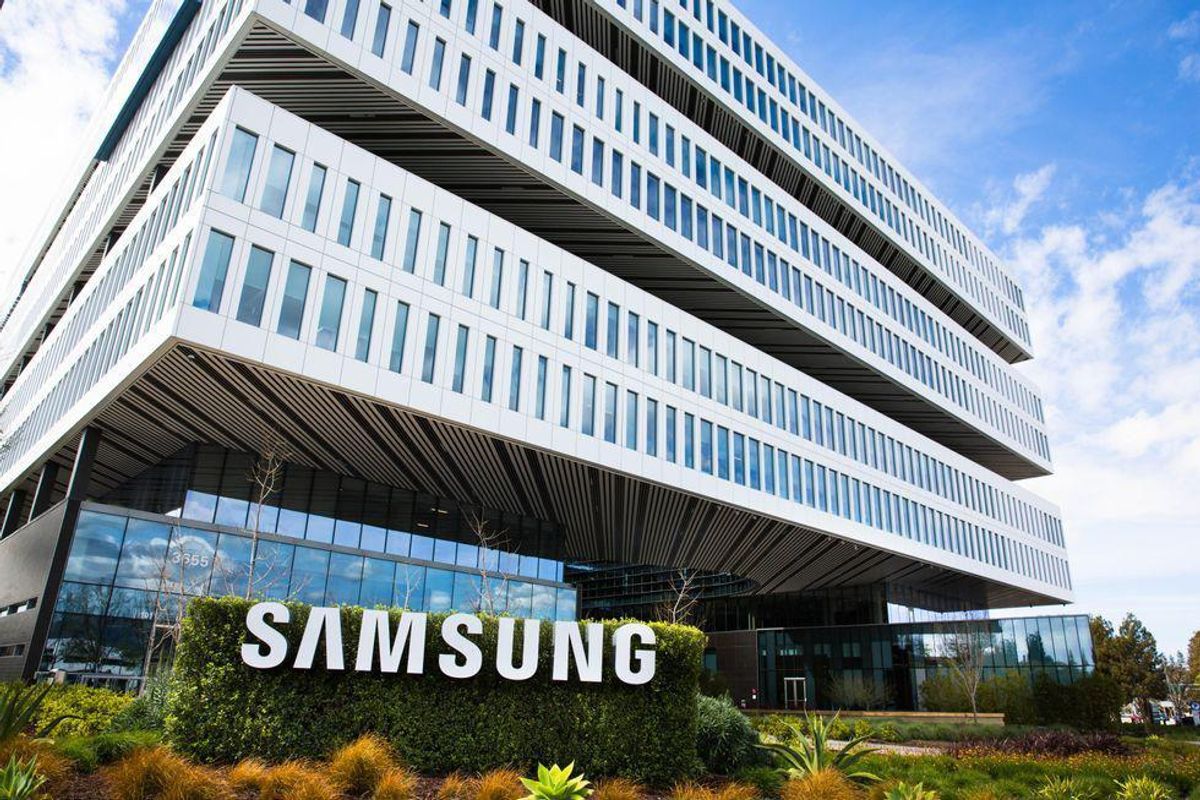 Samsung might soon be making more moves in the Austin metro.
The tech giant, which made waves as it announced plans to build a $17 billion chip plant in Taylor in late 2021, might be looking to expand in the Northeast Austin area, according to an Austin Business Journal report.
ABJ said the South Korean company is seeking more tax breaks from nearby Taylor and Manor school districts. The company filed documents requesting Chapter 313 incentives related to the breaks Saturday, and ABJ said each district will review the requests separately on Tuesday.
"While we do not have specific plans to build at this time, the Chapter 313 application process is part of our long-term planning to evaluate the viability of potentially building additional fabrication plants in the U.S.," Samsung Austin Semiconductor LLC.'s director of communications, Michele Glaze, told the ABJ.
But Samsung has made headlines for more than just the $17 billion plant: In early 2022, the company caught heat for two separate spills of millions of gallons of wastewater into tributaries near its semiconductor plant.
While no expansion is promised, ABJ speculates that expansions could occur at the 1,200 acre planned Taylor factory or near the chipmaking factory on Austin's East Parmer Lane. Both expansions could bring even more revenue and job opportunities to Samsung's Texas home.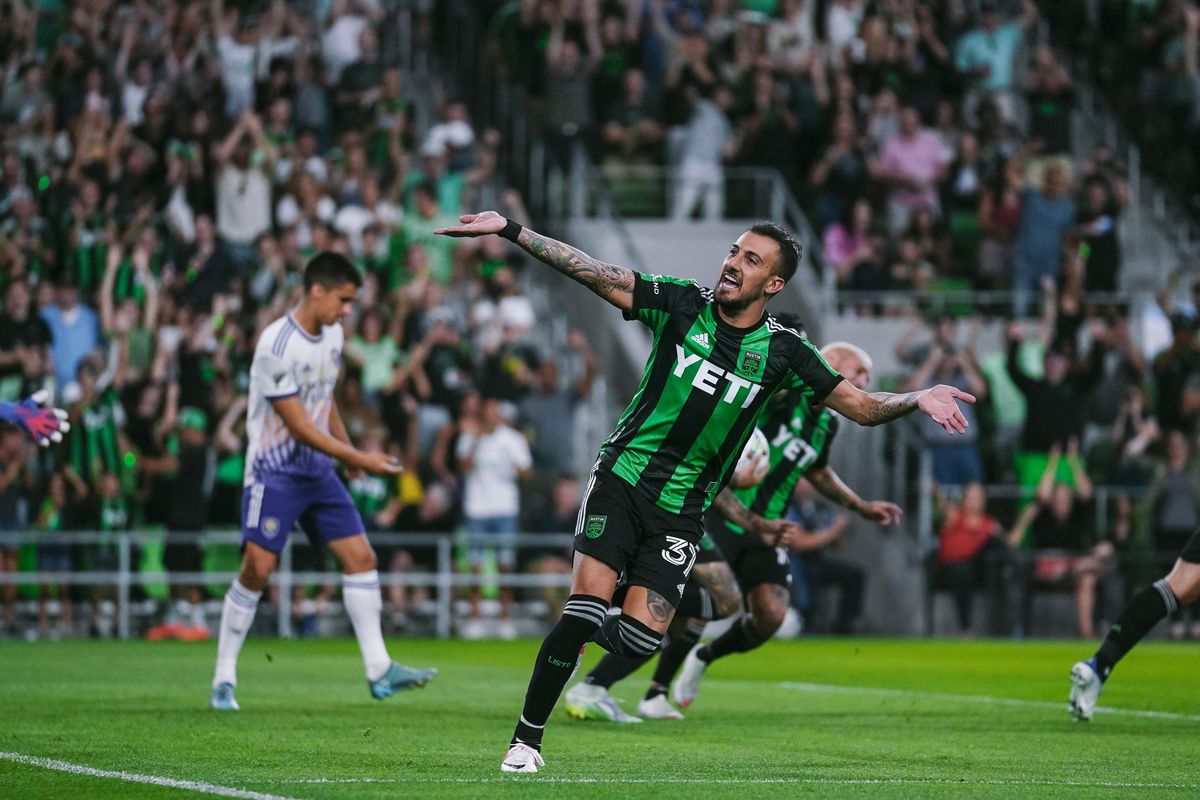 A first minute error gave Austin FC an early setback, but with the help of two red cards and two second-half goals, the Verde and Black still forced a last-minute tie in a messy home battle against Orlando City SC Sunday night.
With the 2-2 draw, Austin dropped from No. 1 in the MLS West conference but still earned a point in the standings thanks to a penalty kick goal from Sebastian Driussi and a breakthrough shot from striker Moussa Djitte, who scored his first goal with the club in the final minute of play.
Here are the top three takeaways from the match: