Get connected with our daily update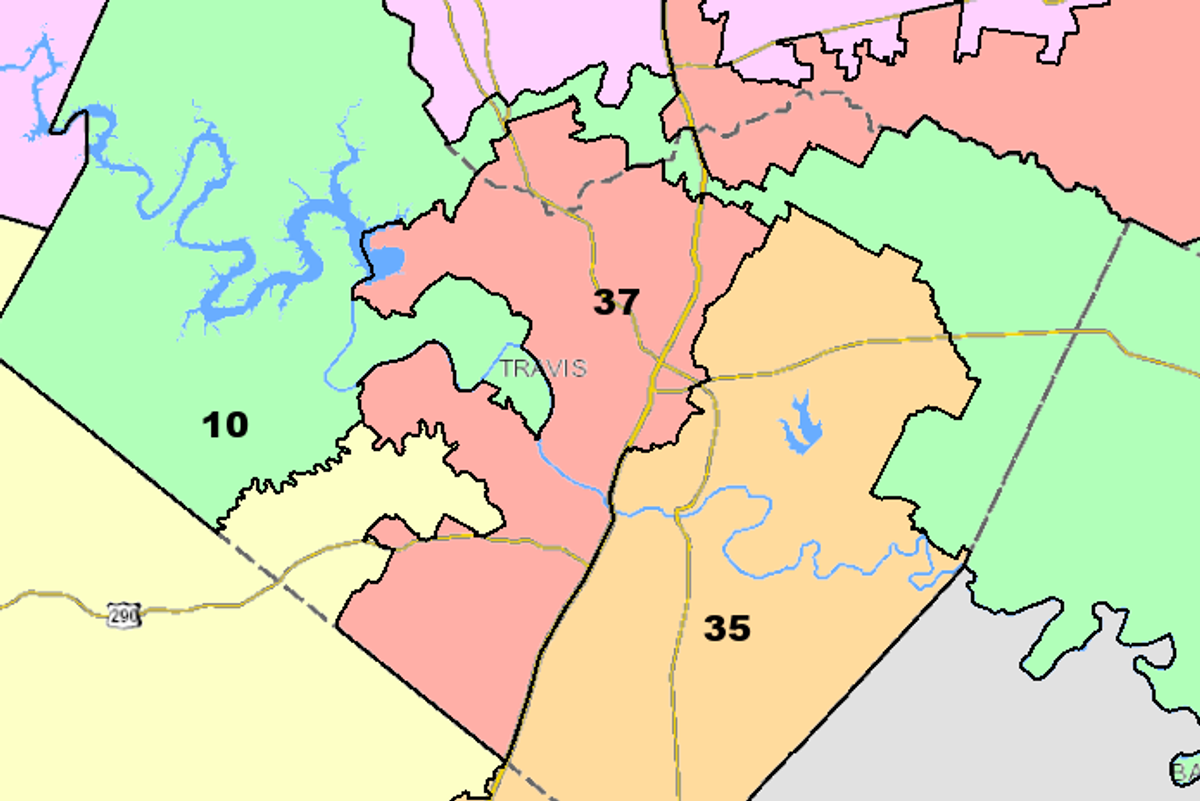 Texas lawmakers released the first draft of a new Congressional map that includes two new districts: one in Austin and one in Houston.
---
Gaining two seats in the U.S. House of Representatives for the next decade, Republican lawmakers started meeting earlier this month to redraw district lines with 38 districts after an influx of Texas' population seen in the 2020 Census.
The new district 37 is entirely in Travis County, lying mainly west of I-35. The proposed map packs the liberal Austin vote into one district as opposed to splitting it up as done in the past.
"Packing" is a practice that could benefit both Republicans and Democrats in this case. Republicans hope to dilute the Democrat influence by packing those votes into one district, but it could also mean Austin will have a voice in Washington to advocate for local interests.
Unlike in Houston's new district 38, district 37 doesn't seem to overlap any current districts, meaning Rep. Michael McCaul and Rep. Lloyd Doggett are safe from being challenged for their seat.
District 37 actually closely resembles Doggett's district he represented until 2003, The Texas Tribune reports, before the area was "cracked" into multiple districts.
This is the first draft to come of the redistricting process with changes expected to follow before reaching Gov. Greg Abbott's desk. View the full proposed map here.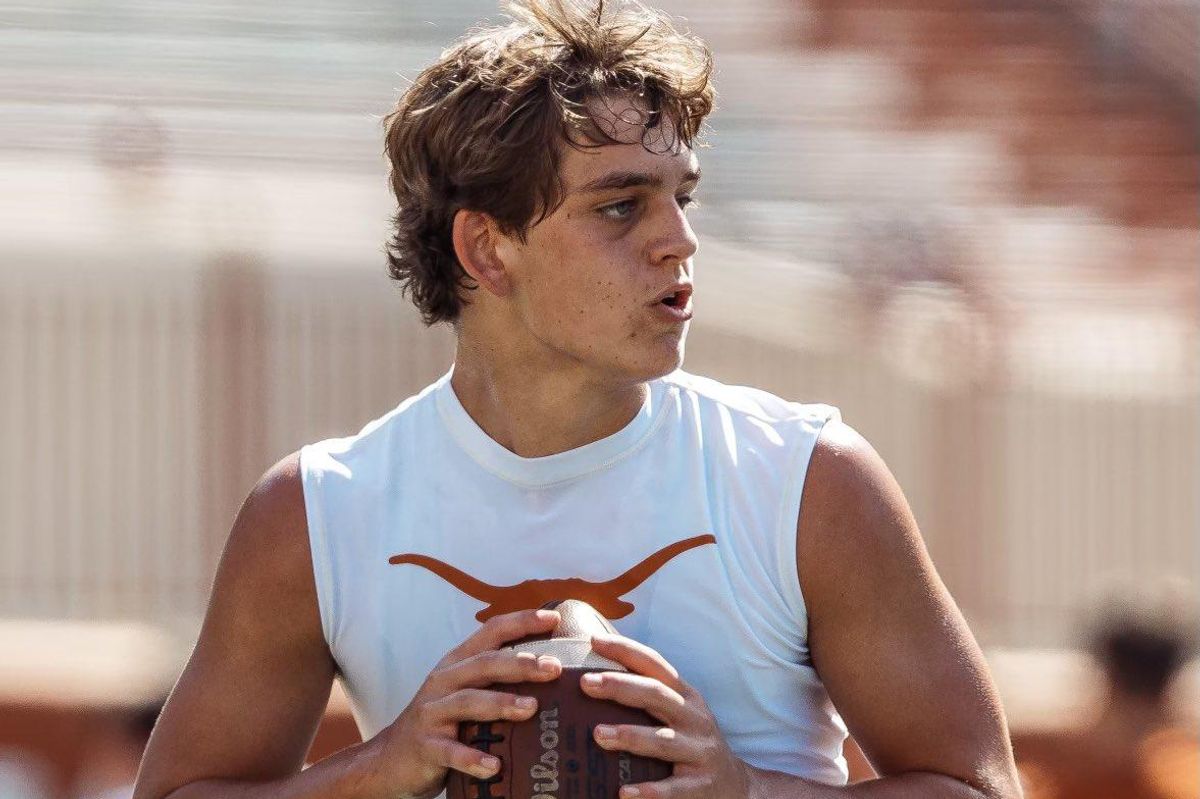 Arch Manning, the latest prospect in the Manning football family and No. 1 recruit in the class of 2023, has committed to the University of Texas.
Manning is the nephew of Eli and Peyton Manning and the son of Cooper Manning, a former wide receiver for Ole Miss. The Manning football legacy began with Archie Manning, Arch Manning's grandfather and namesake who played for the New Orleans Saints throughout the 1970s.
Manning joins head Texas football coach Steve Sarkisian's program after a disappointing 5-7 first season. Manning, who has been the starting quarterback at New Orlean's Newman High School since he was a freshman, was the No. 1 recruit in the 2023 class, according to 247sports.
Manning had plenty of SEC suitors, including Georgia, Alabama and LSU, but committed to Texas after a recent visit to Austin.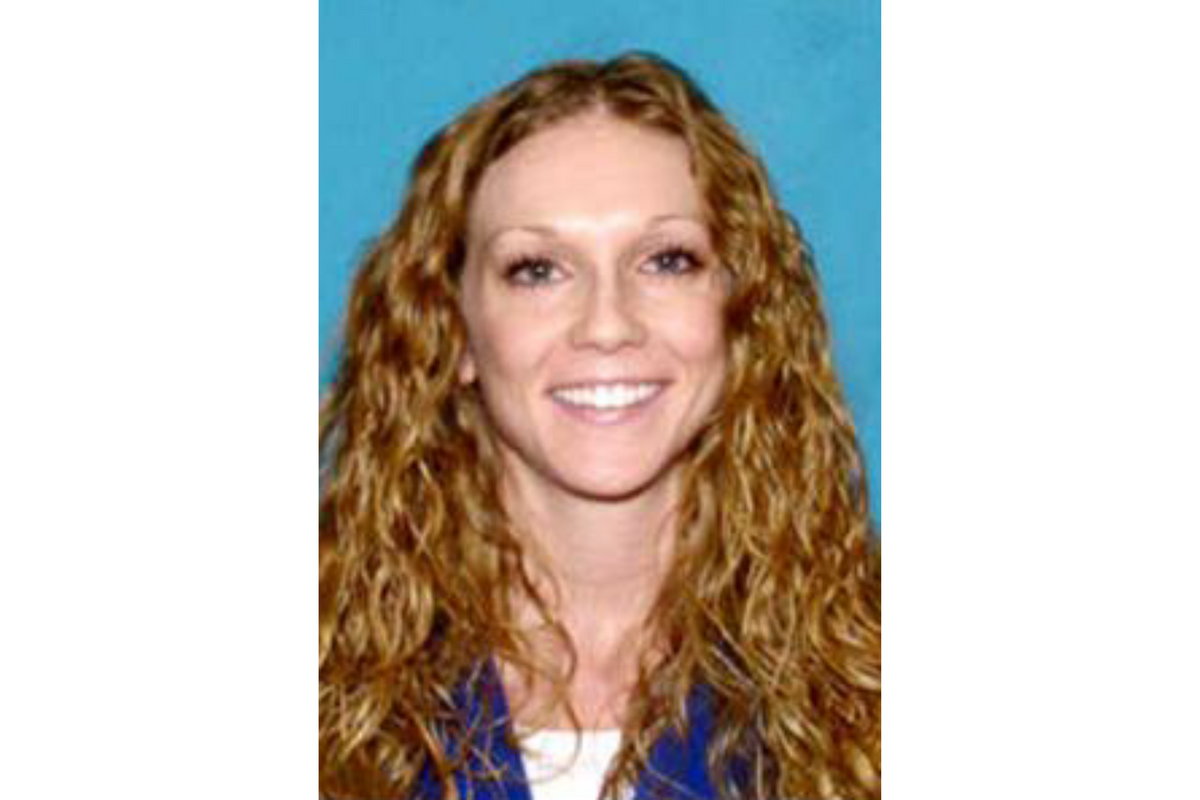 The Lone Star Fugitive Task Force has found the Jeep belonging to Kaitlin Armstrong, the accused murderer of professional cyclist Moriah "Mo" Wilson.
Armstrong is suspected to have killed Wilson—who was visiting Austin for a race in Hico, Texas last month—in a crime of passion after Wilson met up with her short-term ex-boyfriend Colin Strickland.
The Task Force said the black Jeep Cherokee was sold to a South Austin CarMax dealership on May 13, one day after being questioned by the Austin Police Department, for $12,200.
Armstrong was spotted at Austin-Bergstrom International Airport the next day, en route to LaGuardia Airport, but officials said they lost her trail after she was dropped off at Newark Liberty International Airport on May 18.
Investigators were unable to find any flight reservations under the name "Kaitlin Armstrong" and believe she may be using her sister's name, Christine.
The case has been designated as a U.S. Marshals Service major case, which brings in more resources to the investigation; officials consider Armstrong dangerous. According to an anonymous tipster, Armstrong became "furious," when she found out about Wilson and Strickland's meeting and wanted to "kill" her.
Authorities believe the longer Armstrong is evading arrest, the more dangerous she may become, so anyone who sees her is encouraged to call 911 instead of approaching her. A $6,000 reward, along with an additional $15,000 from an anonymous donor, has been issued for information leading to her capture.