Get connected with our daily update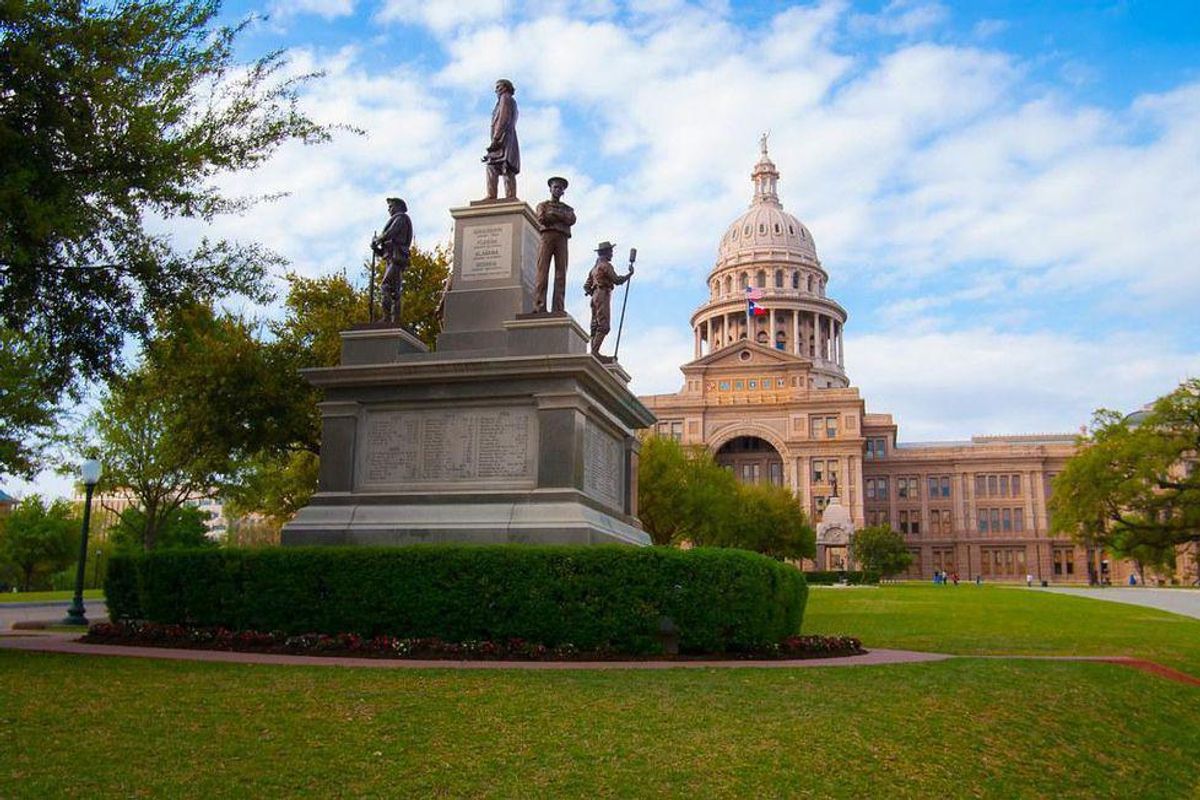 State lawmakers will reconvene at the Texas Capitol on Thursday morning for a special session, where Gov. Greg Abbott has asked that they prioritize 11 issues not passed during the regular session, which ended May 31.
---
"Two of my emergency items, along with other important legislation, did not make it to my desk during the regular session, and we have a responsibility to finish the job on behalf of all Texans," Abbott said in a statement Wednesday.
The agenda includes:
Bail reform: This includes legislation reforming the bail system to protect the public from accused criminals who may be released on bail. Bail reform advocates have said Abbott's proposal does not address cash bail practices that multiple federal courts have found to be discriminatory against poor people, according to the Texas Tribune.
Elections: This includes legislation "strengthening the integrity of elections in Texas," according to Abbott. The GOP elections bill would have limited early voting hours and drive-thru voting, among other things, and died in the final hours of the regular session after House Democrats staged a walkout.
Border security: This relates to legislation that funds law-enforcement agencies, counties and other border security strategies.
Social media censorship: This includes legislation pushing back on private social media companies that censor users who violate their user policies or "silence conservative ideas -[and] religious beliefs," Abbott explained it in March, as reported by the Texas Tribune.
Article X funding: This item relates to legislation providing appropriations to the Legislature and legislature agencies. Abbott vetoed funding for the legislative branch last month after House Democrats killed the GOP priority elections bill, leaving lawmakers, staffers and aides without paychecks.
Family violence prevention: This relates to legislation that would require schools to educate middle and high school students about dating violence, domestic violence and child abuse but would also give parents a choice to opt out.
Youth sports: After a campaign by Lt. Gov. Dan Patrick, Abbott included legislation that would prohibit transgender students from participating on school sports teams that correspond with their gender identity, according to the Texas Tribune.
Abortion: This relates to legislation that would prohibit people from providing abortion-inducing drugs by mail or delivery service along with other restrictions. State lawmakers passed one of the strictest abortion measures in the country, banning the procedure as early as six weeks, during the regular session.
Thirteenth check: This relates to a "thirteenth check" or one-time supplemental benefits payment under the Teacher Retirement System of Texas.
Critical race theory: This relates to legislation similar to House Bill 3979, which dictates how Texas teachers can speak to students about current events and America's history of racism, according to the Texas tribune. Although Abbott recently signed this bill into law, he has signaled that he wants more done to abolish critical race theory, a decades-old academic concept that race is a social construct, which has become a national cause among Republicans.
Appropriations: This relates to legislation that would provide appropriations from available general revenue for property tax relief, increasing the number of foster care providers and cybersecurity safeguards.
In addition to this special session, state lawmakers will reconvene later this year to tackle redistricting.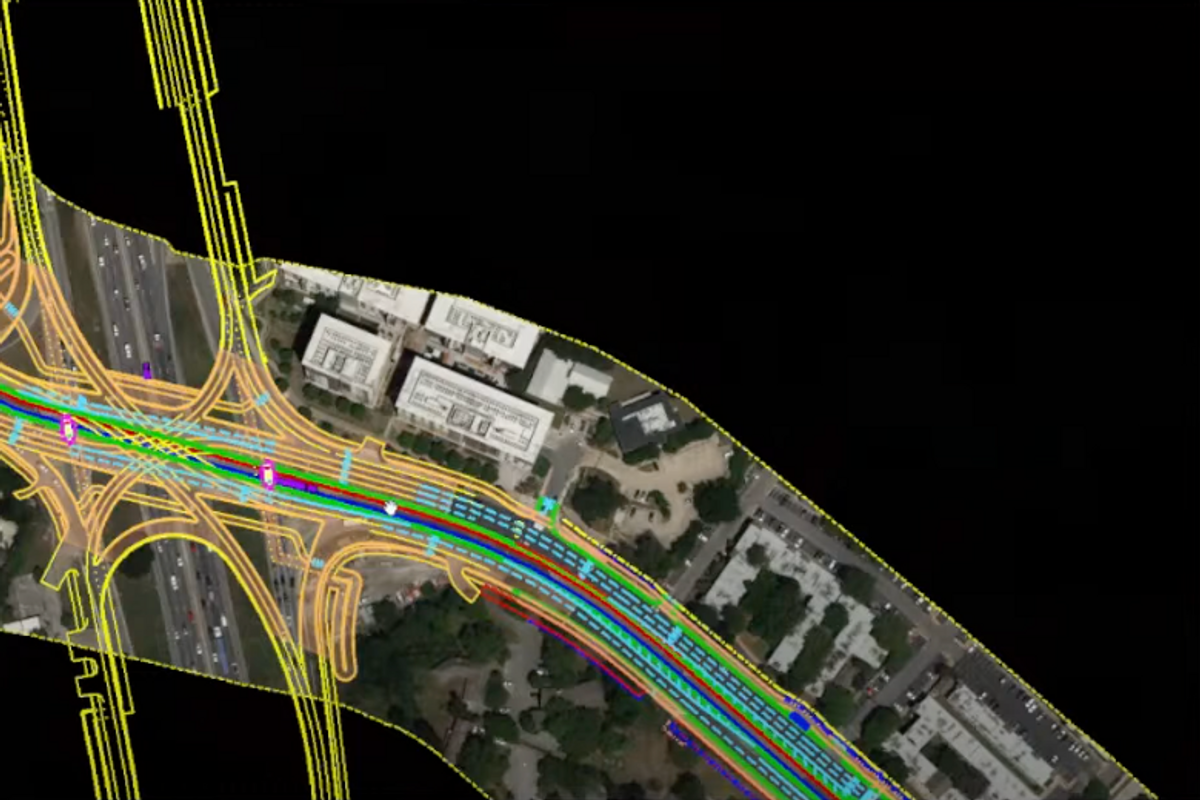 Designs for stations along Project Connect's Blue Line were presented this week, giving a detailed look at what part of the rail system extending from downtown to the airport could look like.
The planned stations that have gotten the latest focus include Waterfront, Travis Heights and Lakeshore stations past Lady Bird Lake.
At the Waterfront station, the preliminary design aims to prevent visual obstructions and save on costs. This is accomplished by a transit guideway that will lower from the bridge to a level station.
Heading onto East Riverside Drive, the light rail faces a curve requiring a slow down to about 10 miles per hour.
The Travis Heights station could involve relocating a pedestrian crosswalk zone at Alameda Drive to Blunn Creek. Since light rails can't effectively operate on a steep grade, this allows the transit guideway to avoid that.
From there, the rail will extend to the Norwood Park area, and though it will reach along the right-of-way zone, the park will be able to remain open.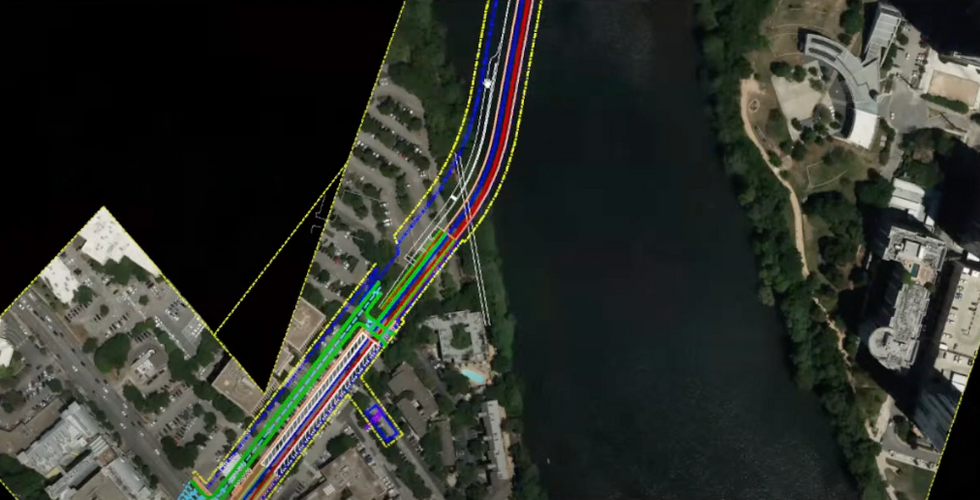 A view of the Blue Line by Lady Bird Lake. (Project Connect)
The line involves some coordination with the Texas Department of Transportation. That's because the department is working on an intersection that will have to be built before the phasing of the section of the Blue Line involving an I-35 crossing.
When it comes to the safety of cyclists and walkers, design ideas include a pedestrian hybrid beacon by East Bouldin Creek that would provide a protected signal to cross. And for the intersection TxDOT is carrying out, Project Connect is working with them on pedestrian access across the intersection. It could involve shared use paths along the street and crossings beneath it.
This summer, the public can expect 30% of design and cost estimates to be released. Though the project was $7.1 billion when voters approved it in November 2020, the latest estimates factoring in inflation and supply chain constraints show it could ultimately be upwards of $10 billion.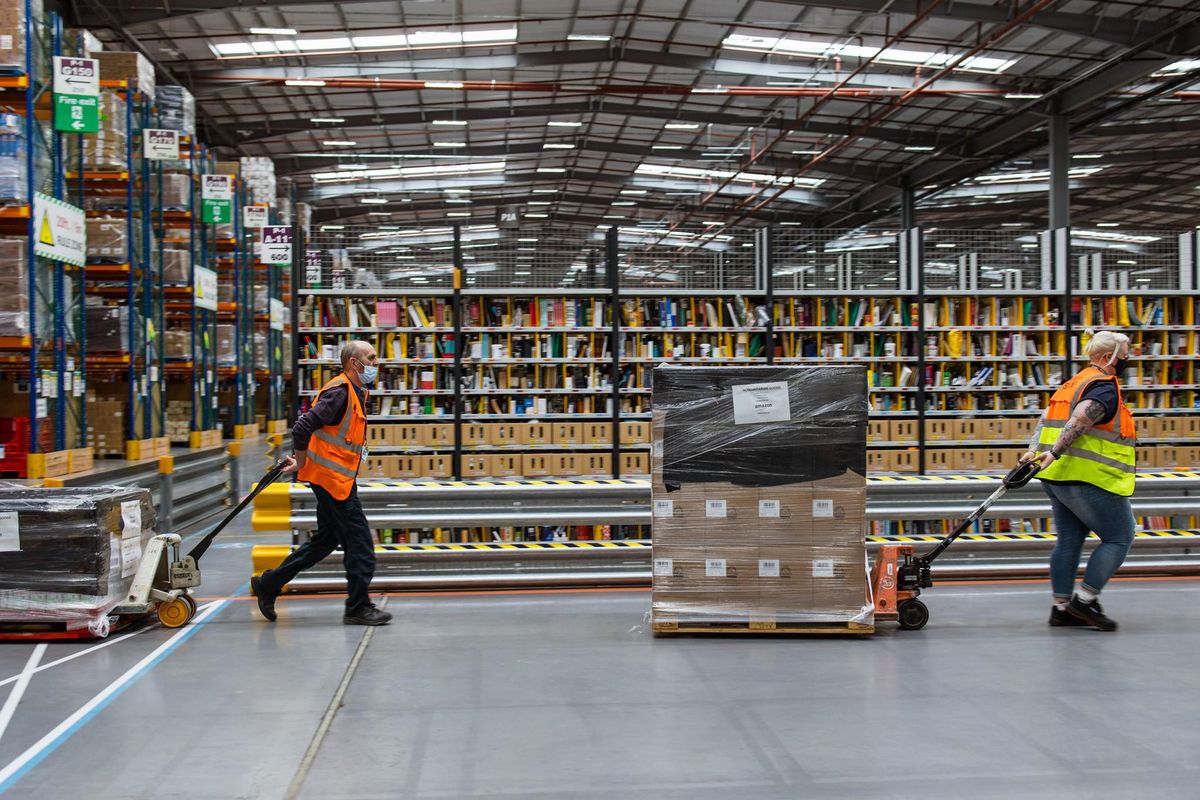 Plans for an Amazon warehouse in Round Rock—a $250 million project slated to be a large distribution center—are on hold.
This comes just after the tech giant had its worst financial quarter in seven years.
The details:
Late last year, it announced an expansion at the Domain adding 2,000 more corporate and tech jobs.
Amazon still owns the site in Round Rock. Plans for it are unclear.
Early this week, the Wall Street Journal reported that Amazon is aiming to scrap warehouse space as it faces a slowdown in its e-commerce operations.
Part of that effort involves exploring the possibility of ending or renegotiating leases with outside warehouse owners. Another aspect is a plan to sublease warehouse space.
"It allows us to relieve the financial obligations associated with an existing building that no longer meets our needs," an Amazon spokeswoman told the Wall Street Journal. "Subleasing is something many established corporations do to help manage their real estate portfolio."