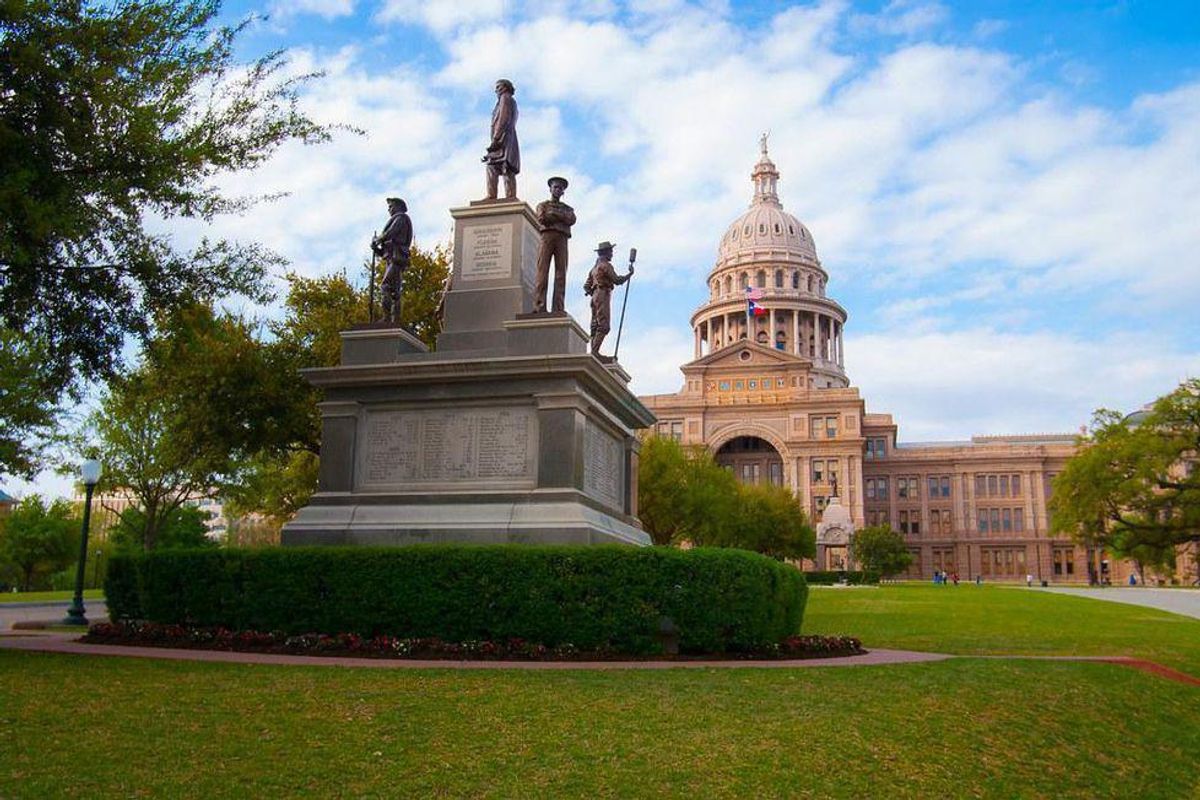 Texas Gov. Greg Abbott announced Thursday morning that the second Texas House Special Session will take place at noon on Saturday and will include 17 agenda items.
---
Abbott is hoping that three times is the charm for the GOP's voting bill after House Democrats staged a walkout and later fled to Washington, D.C. to keep the bill from passing. While Abbott said the bill is "legislation strengthening the integrity of elections in Texas, Democrats say the "anti-voter legislation" is "worse than we've seen in generations."
While it's unclear whether Democrats will fight to break quorum again, Rep. Gina Hinojosa (D-Austin) told the Washington Post it is "definitely a tool in our toolbox" on Tuesday.
Alongside the voting bill, the session will address bail reform, a bill that bans transgender athletes from competing in UIL sports outside of their birth sex, and a bill keeping COVID-19 vaccines and masks voluntary for K-12 education.
"I will continue to call special session after special session to reform our broken bail system, uphold election integrity and pass other important items that Texans demand and deserve," Abbott said in a statement. "Passing these Special Session agenda items will chart a course towards a stronger and brighter future for the Lone Star State."
Here's what the other proposed legislation will look like:
Bail reform legislation- This includes legislation reforming the bail system to protect the public from accused criminals who may be released on bail. Bail reform advocates have said Abbott's proposal does not address cash bail practices that multiple federal courts have found to be discriminatory against poor people, according to The Texas Tribune.
Voting restriction legislation- Abbott's biggest goal amid these long-fought sessions is to pass "legislation strengthening the integrity of elections in Texas." The GOP elections bill would limit early voting hours and drive-thru voting, among other restrictions, and has been put off by two separate walkouts from House Democrats, including a trip to Washington, D.C.
COVID precautions in school legislation- Keeping in-person learning an option for K-12 students, ensuring that masks are not mandatory within public schools and ensuring COVID vaccinations remain voluntary.
Dating violence education legislation- Requiring schools to teach middle- and high-school students about dating violence, domestic violence and child abuse but ensuring that parents can opt their children out of the classes.
Transgender students in sports legislation- A bill identical to SB 29 passed in May that bars students from competing in UIL athletic competitions with those not designated to the student's sex at birth.
Law enforcement funding legislation- Legislation promoting stricter criminal laws and ensuring more funding for law enforcement agencies "as part of Texas' comprehensive border security plan."
Censorship on platforms legislation- Legislation that disallows censorship on social media and email platforms due to their expressed viewpoints. This bill is designed to "safeguard the freedom of speech," according to Abbott, and will help those banned from certain platforms to get legal representation.
Abortion pills legislation- Legislation that bans abortion-inducing drugs via mail or delivery service. The proposed legislation would strengthen laws surrounding abortion record-keeping and make sure no abortion-inducing drugs are given without consent.
Foster care legislation- This legislation provides property tax relief, more money incentives for foster parents to help boost a struggling foster care system, and more funding toward protection from potential cybersecurity threats.
Teachers retirement legislation- A "thirteenth check" bill that would give teachers an additional boost as they retire
Legislative funding- Funding related to the legislation itself. Abbott vetoed representative's pay after the first walkout staged by House Democrats, and legislators could lose their jobs as soon as September if funding is not reinstated. Abbott said the special session would also include discussion about changing the rules of quorum itself.
COVID funding legislation- Changes to funding around COVID-related healthcare expenses given to local governments, including healthcare staffing needs, alternative care sites, nursing homes, vaccine administration and testing sites.
Dates for 2022 election- Legislation changing election and runoff dates for the 2022 primary election.
Radioactive waste legislation- Reform limiting the ability to store and transport radioactive waste.
Critical race theory legislation- Further "anti-critical race theory" proposals to keep certain discussions of race out of Texas public school classrooms.
The current special session is scheduled to finish on Thursday. Some Democrats have not returned to the Texas Capitol and say they do not plan to as they continue to fight the voting rights bill.
"A vast majority, enough to break quorum, have committed to each other to not be in the Capitol when the second called session happens," Democratic state Representative Eddie Rodriguez told
Newsweek
Wednesday.