Get connected with our daily update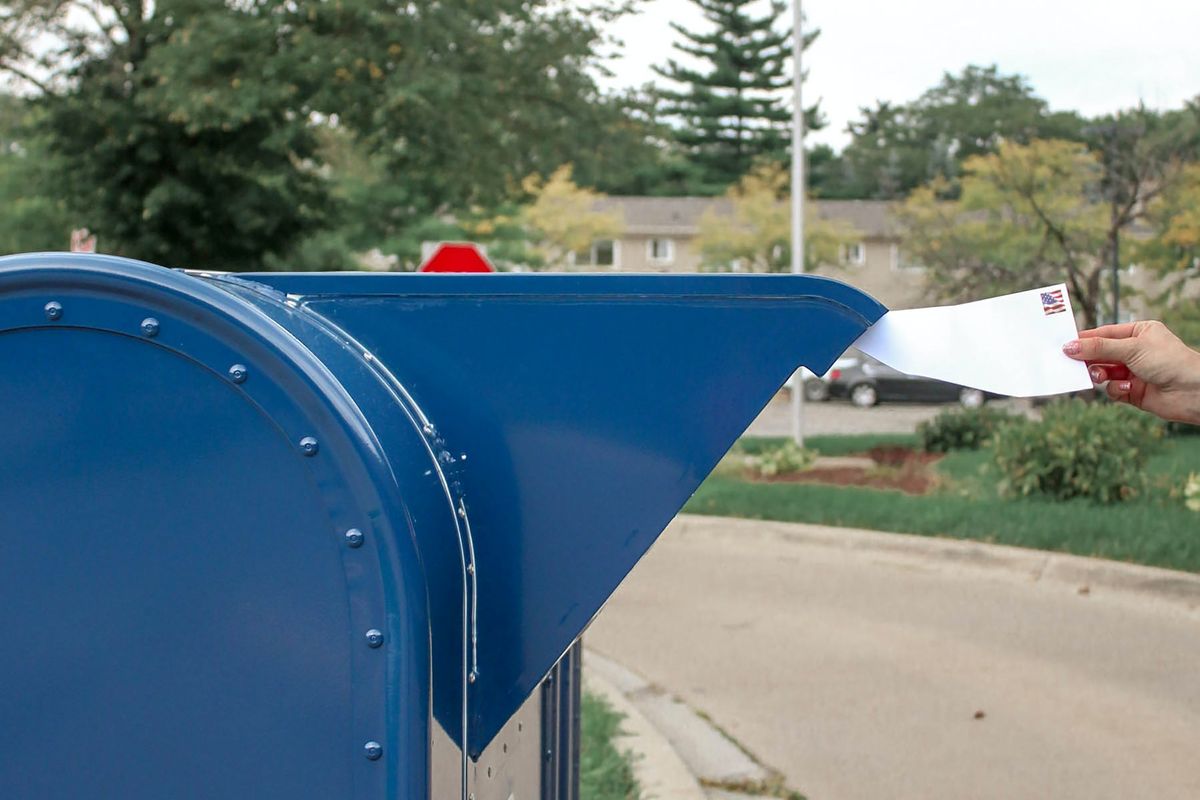 (Pexels)
When the tax office began its voter registration push in January, it was prepared for high registration numbers, given that it is a presidential election year.

But then registration flatlined in Travis County for the first time in decades.
---
Typically, the tax office expects an increase of up to 2,000 registered voters a month leading up to a presidential election. The office saw a net change of zero in April, Elfant said, and only a few hundred May.
"We were stopped in our tracks by COVID-19," Voter Registrar and Tax-Assessor Collector Bruce Elfant said Wednesday.
Although application numbers increased leading up to the July primary election, only 56,255 people registered to vote in Travis County between January and July, compared to nearly 90,000 over the same period in 2016.
A new program
In response, the Travis County Tax Office launched a revamped version of its discontinued Text2Register program, which it hopes will help encourage more people to register to vote.
Texas is one of 10 states that does not allow online voter registration. Residents may request an application online through the Texas Secretary of State but must fill it in by hand and return it by mail. They may also register to vote in person.
The Text2Register program streamlines the remote process by allowing applicants to use their phones and fill out their form in advance, so the application that arrives only needs a date and signature.
County officials said the program removes a major barrier to voter registration for two reasons: 1) It makes the process easier for the voter and 2) it makes the process easier for the voter registrar.
Text2Register initially allowed applicants to request an application, print it out, fill out the form manually and find an envelope and stamp to return it. The program was discontinued in 2016 after one year because more than 75% of users did not return the form by mail, Elfant said.
The new Text2Register program aims to circumvent this issue by mailing the pre-filled form, along with a return envelope, reducing the number of steps needed.
Since it launched, about 300 people have used it to apply, Elfant told Austonia on Friday.
The process
By texting "Register" to 48683 (IVOTE), Travis County residents are prompted to fill out a voter registration form, which the tax office will then mail to them to sign, date and send back to the tax office for review.
The Text2Register program may also help prevent hard-to-read handwriting or discrepancies that lead to failed applications.
"The beauty of this is when the application is received in our office, we already have the data in our system," said Gretchen Nagy, director of voter registration for the county. "We don't have to enter it manually."
During the program's initial run, among those who completed the registration process, more than 80% turned out to vote, Elfant said.
A wider effort
In addition to the Text2Register program, the tax office also moved its volunteer deputy-registrar training online and has made application forms available at libraries and on bookmobiles.
Another concern this year is post office delays.
Postmaster General Louis DeJoy, a Republican donor whom President Donald Trump appointed in May, launched a reorganization of the U.S. Postal Service in July, which union officials say is the cause of delays.
Elfant cautioned that Travis County voters should not wait until the Oct. 5 deadline to mail in their applications, as many invariably do.
"In any year, we do the admonition about mailing [voter registration applications] early," Elfant said. "This year especially … you don't want to be mailing it anywhere near the deadline."
Clarification: This story has been updated to report that the program, which is run through Travis County, can also be used in other counties and states through a partnership with a larger text-based program. Also, the tax office saw a net change of zero registered voters in April.
Pls RT. News-Travis County offering contactless voter registration. Thanks to partnership with @GoRegister2Vote our… https://t.co/r6iHw7QTNj

— Travis County Tax (@Travis County Tax) 1597251532.0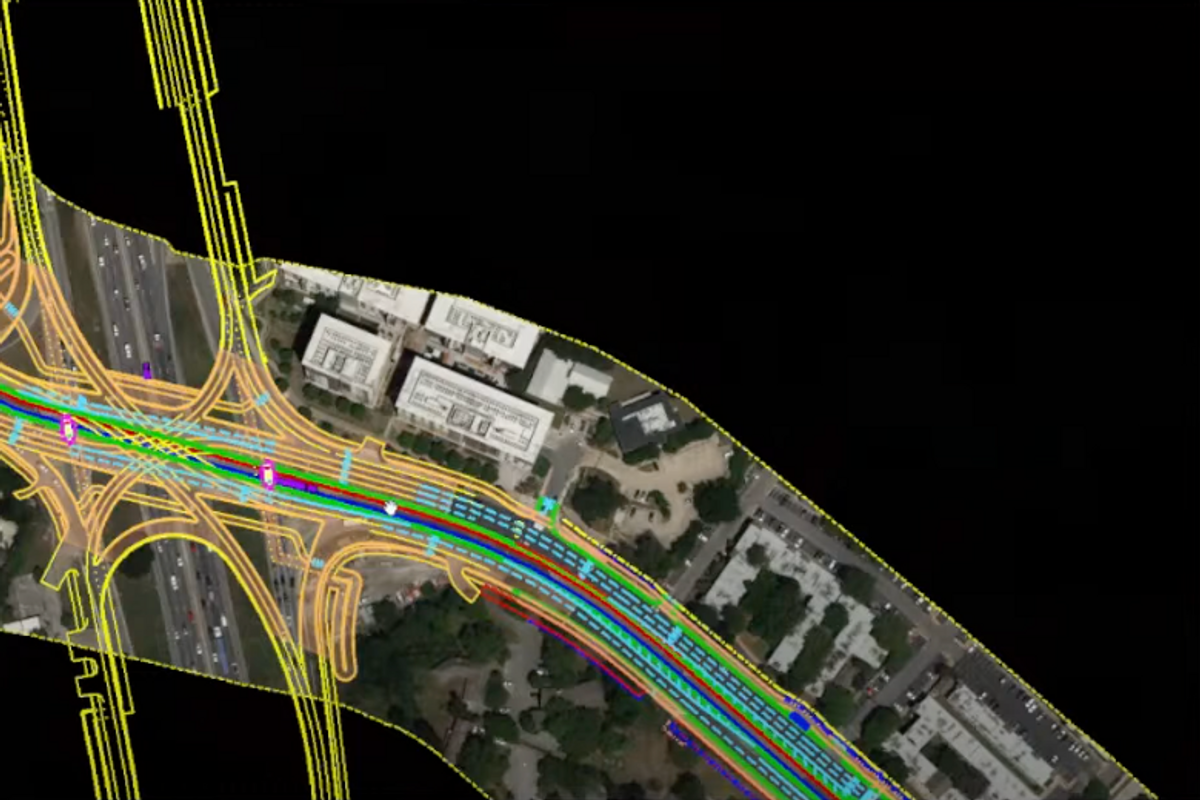 Designs for stations along Project Connect's Blue Line were presented this week, giving a detailed look at what part of the rail system extending from downtown to the airport could look like.
The planned stations that have gotten the latest focus include Waterfront, Travis Heights and Lakeshore stations past Lady Bird Lake.
At the Waterfront station, the preliminary design aims to prevent visual obstructions and save on costs. This is accomplished by a transit guideway that will lower from the bridge to a level station.
Heading onto East Riverside Drive, the light rail faces a curve requiring a slow down to about 10 miles per hour.
The Travis Heights station could involve relocating a pedestrian crosswalk zone at Alameda Drive to Blunn Creek. Since light rails can't effectively operate on a steep grade, this allows the transit guideway to avoid that.
From there, the rail will extend to the Norwood Park area, and though it will reach along the right-of-way zone, the park will be able to remain open.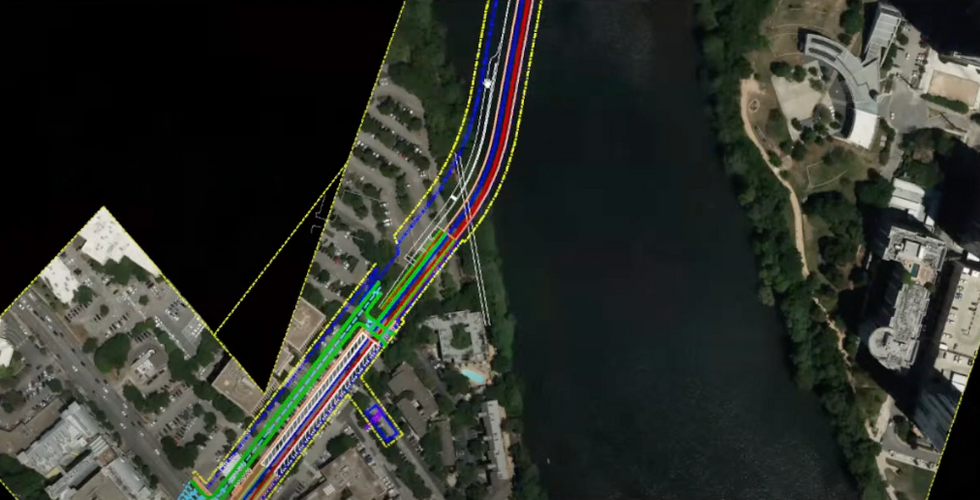 A view of the Blue Line by Lady Bird Lake. (Project Connect)
The line involves some coordination with the Texas Department of Transportation. That's because the department is working on an intersection that will have to be built before the phasing of the section of the Blue Line involving an I-35 crossing.
When it comes to the safety of cyclists and walkers, design ideas include a pedestrian hybrid beacon by East Bouldin Creek that would provide a protected signal to cross. And for the intersection TxDOT is carrying out, Project Connect is working with them on pedestrian access across the intersection. It could involve shared use paths along the street and crossings beneath it.
This summer, the public can expect 30% of design and cost estimates to be released. Though the project was $7.1 billion when voters approved it in November 2020, the latest estimates factoring in inflation and supply chain constraints show it could ultimately be upwards of $10 billion.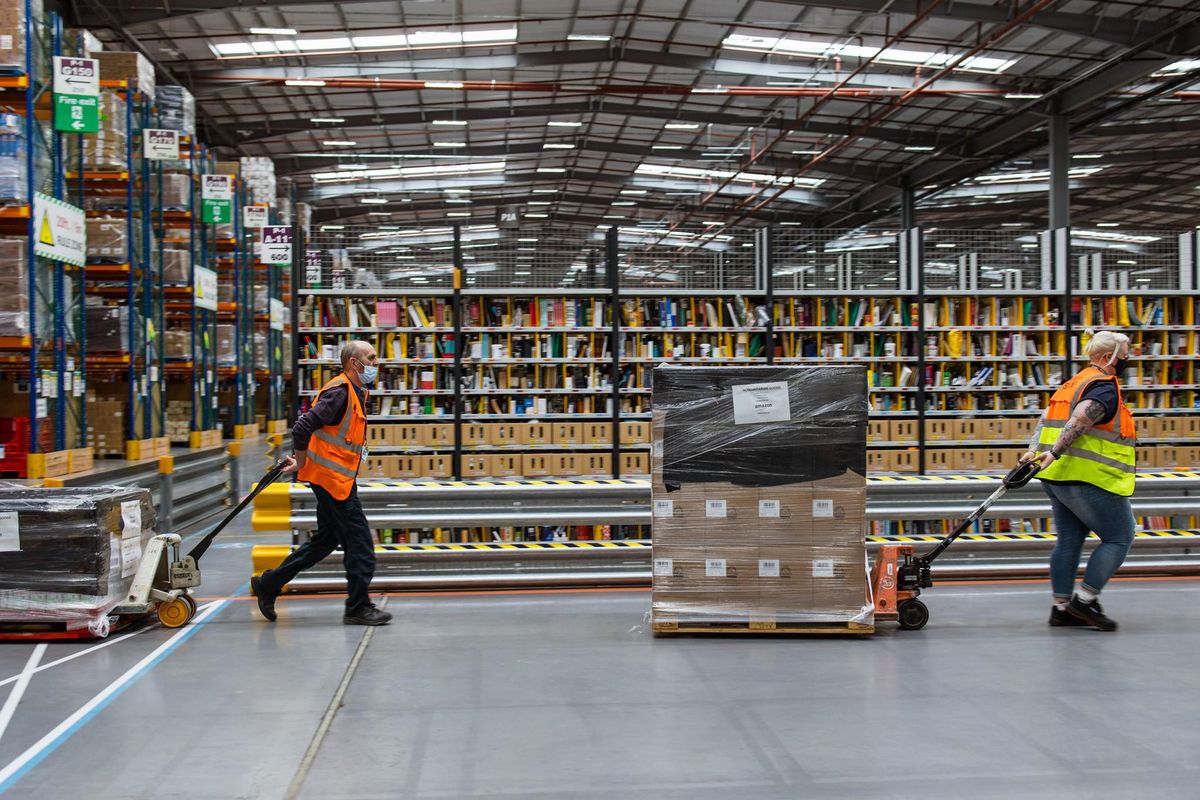 Plans for an Amazon warehouse in Round Rock—a $250 million project slated to be a large distribution center—are on hold.
This comes just after the tech giant had its worst financial quarter in seven years.
The details:
Late last year, it announced an expansion at the Domain adding 2,000 more corporate and tech jobs.
Amazon still owns the site in Round Rock. Plans for it are unclear.
Early this week, the Wall Street Journal reported that Amazon is aiming to scrap warehouse space as it faces a slowdown in its e-commerce operations.
Part of that effort involves exploring the possibility of ending or renegotiating leases with outside warehouse owners. Another aspect is a plan to sublease warehouse space.
"It allows us to relieve the financial obligations associated with an existing building that no longer meets our needs," an Amazon spokeswoman told the Wall Street Journal. "Subleasing is something many established corporations do to help manage their real estate portfolio."