Get connected with our daily update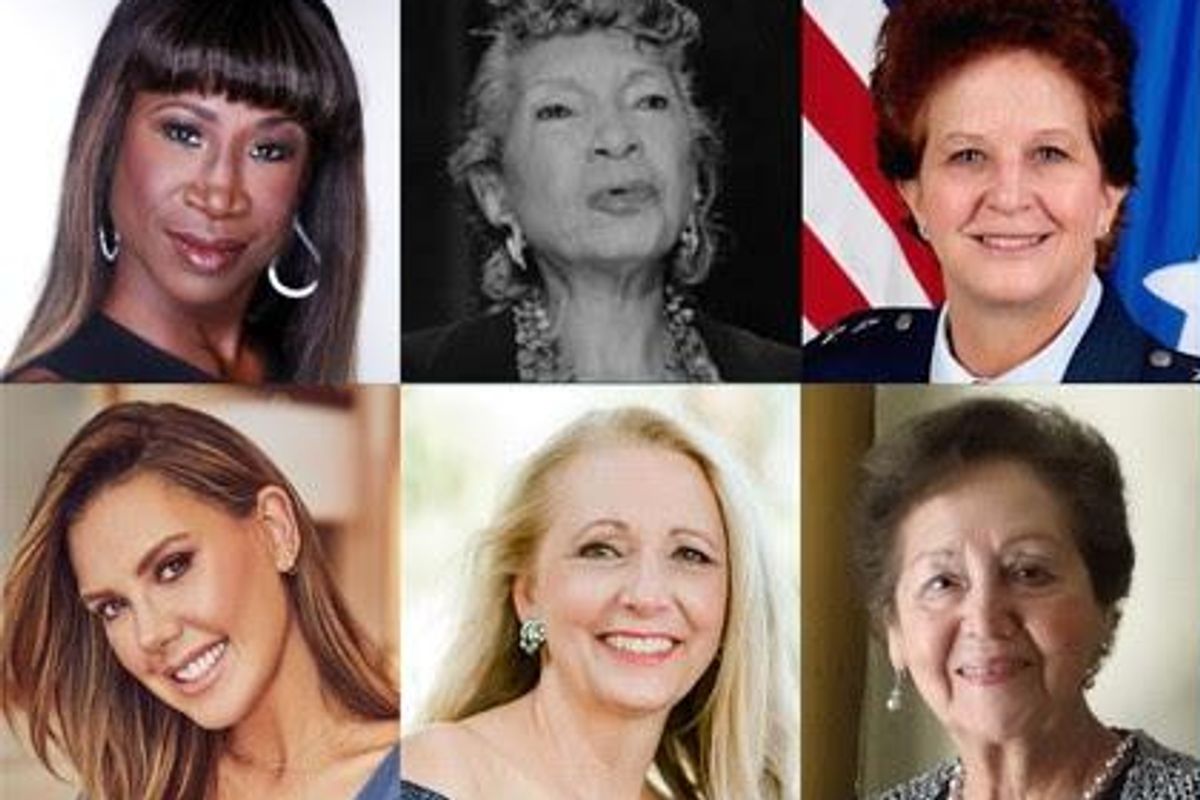 Gov. Greg Abbott and the Governor's Commission for Women announced Monday that they are inducting six "extraordinary" Texas women, including one Austin face, into the Texas Women's Hall of Fame for 2020-2021.
---
The women are chosen for their outstanding achievements in their fields; filling in the business category, jewelry designer and entrepreneur Kendra Scott will represent Austin this year in the hall. The induction ceremony will be held on Nov. 4 at Texas Woman's University in Denton, Texas.
"The Texas Women's Hall of Fame recognizes and celebrates remarkable Texas women not only for their individual achievements but also for their contributions to an even stronger Texas of tomorrow, and I am honored to welcome these six accomplished women as inductees," Abbott said. "Each of the honorees is recognized as a trailblazer, an inspiration for the next generation of leaders who will follow in their footsteps."
The honorees:
Kendra Scott, business
As founder of the jewelry empire of the same name, Scott is being recognized for her "extraordinary entrepreneurial spirit," strong leadership abilities and continuous philanthropy in support of women and children's causes.
Lauren Anderson, arts
A lifelong ballerina and one of the first Black dancers to become a principal dancer for a major dance company, the Houston Ballet, Anderson's artistic achievements, philanthropy "inspiring children to reach for the stars," and barrier-breaking accomplishments earned her a spot in the hall.
Charlye Ola Farris, legal profession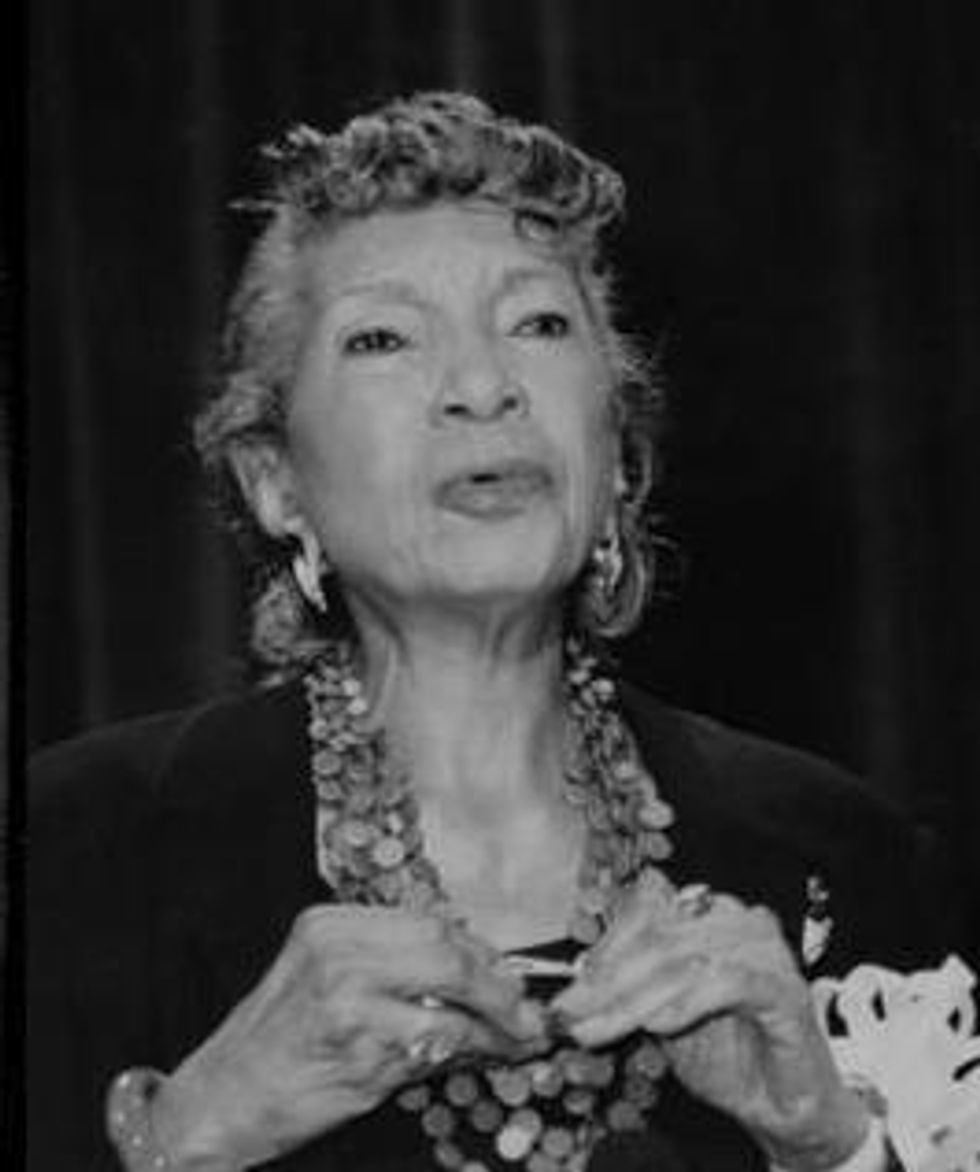 (Wichita County Historical Commission)
Born in 1929 in Wichita Falls, Texas, Farris would go on to become the first female lawyer in her hometown and the first Black woman to serve as the Special Wichita County Judge in 1954. Though she passed away in 2010, Farris is being inducted into the hall for her "pioneering role" in the legal sphere and "paving the way for others by overcoming adversity with dignity and perseverance."
Dawn Ferrell, military service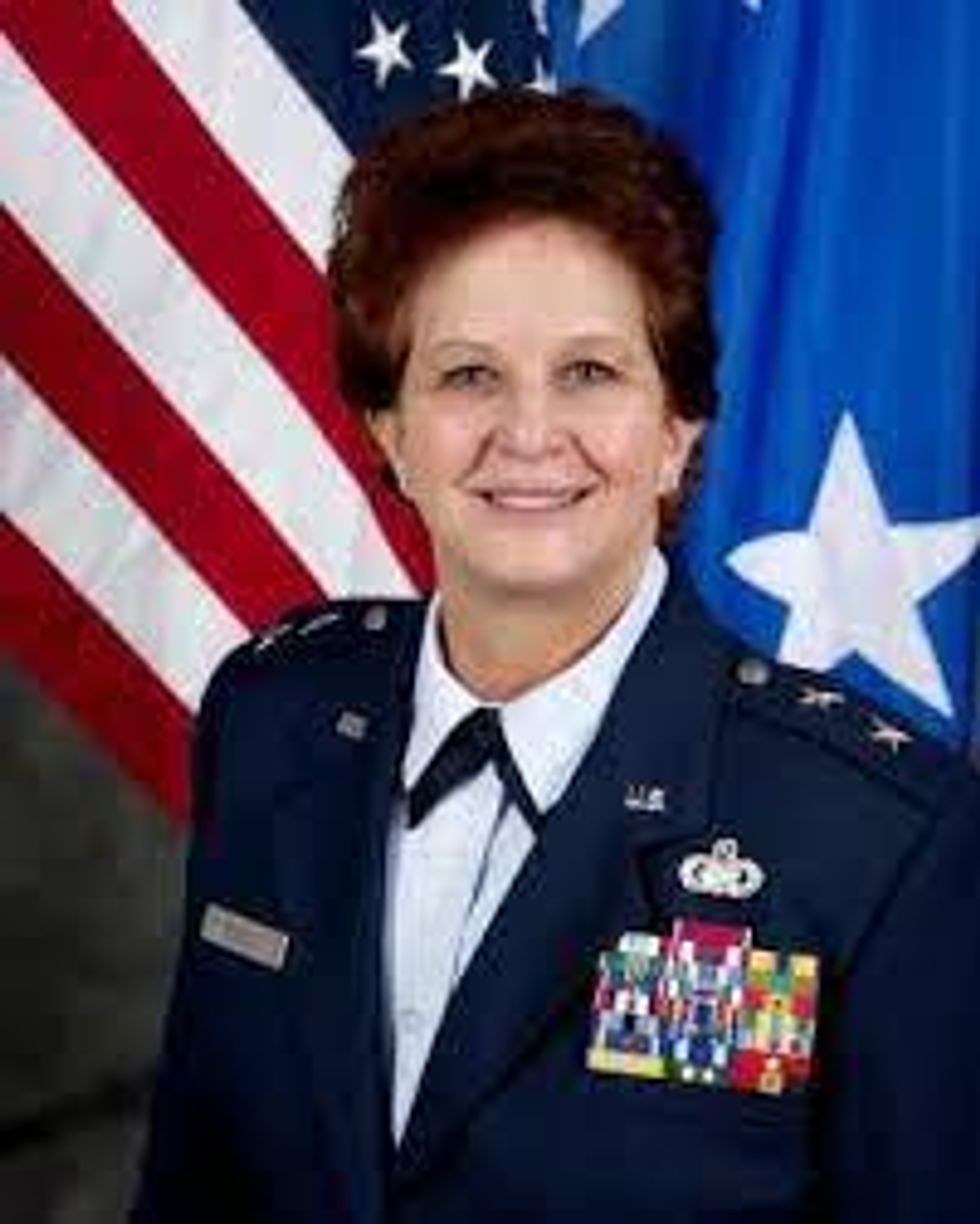 (National Guard Biography)
A retired Major General in the U.S. Air Force, Ferrell was a principal advisor to the Adjutant General of Texas for all Air National Guard issues and is being recognized for her military service and contributions to higher education.
Elaine Stolte, community service
Known for her advocacy for decades of service connecting child sexual abuse survivors to help services, Stolte, strategic policy and partnership advisor for The Children's Assessment Center Foundation in Houston, was inducted for her work as a "tireless advocate" who gives a voice to children.
Ofelia Vasquez-Philo, civic leadership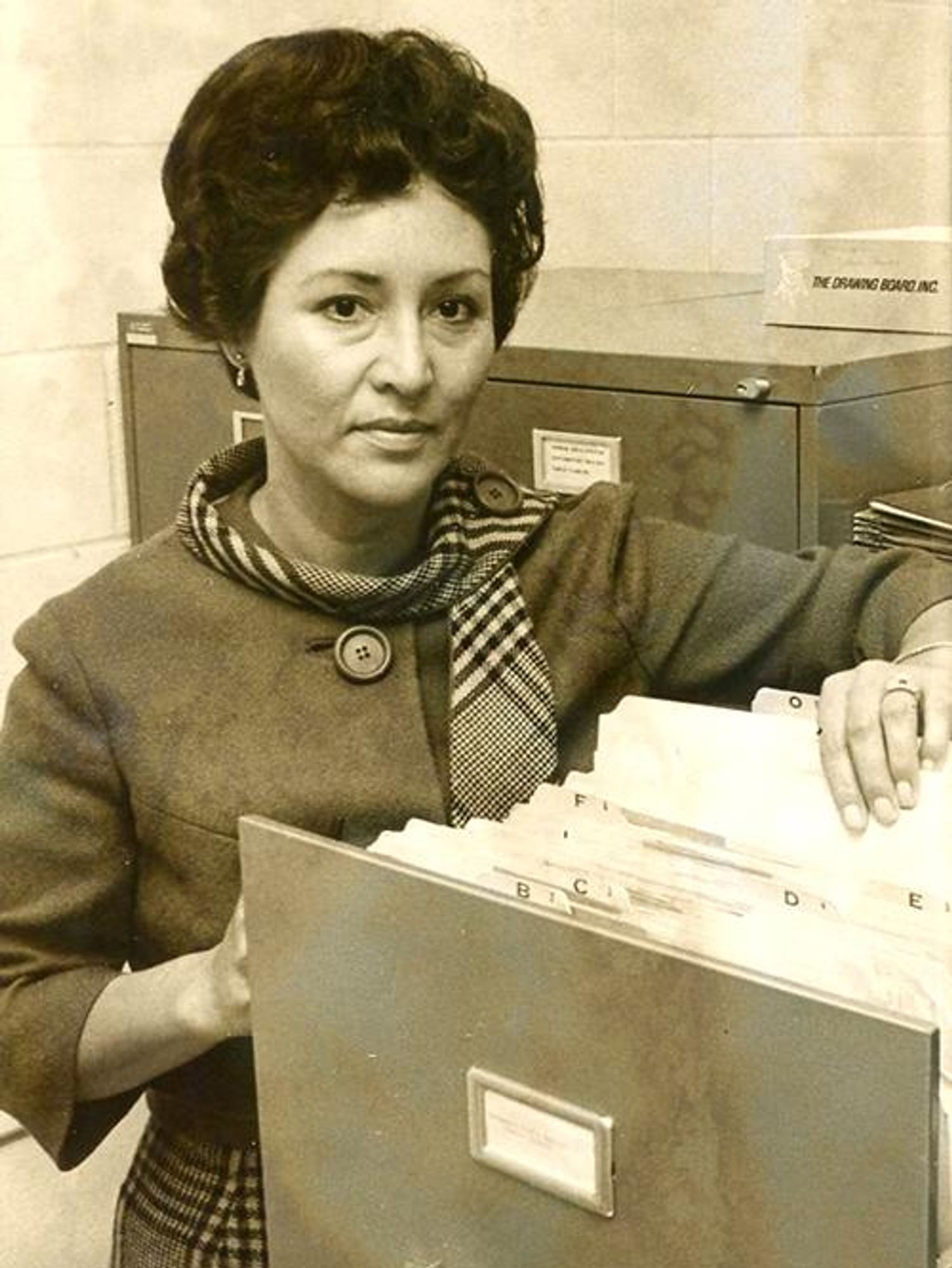 (San Marcos Public Library)
A prominent figure in nearby Hays County, Vasquez-Philo founded the Centro Cultural Hispano de San Marcos community center and was an active promoter of Hispanic heritage. She passed away in 2017 but will be remembered for her "legacy of community service and trailblazing leadership in support of civil rights and the preservation of Hispanic arts, culture and heritage."
All six women, joining former First Ladies, astronauts and other significant women, will be forever immortalized with a photo and biography in the Hall of Fame at Texas Woman's University. Women have been nominated for the list biennially since 1984.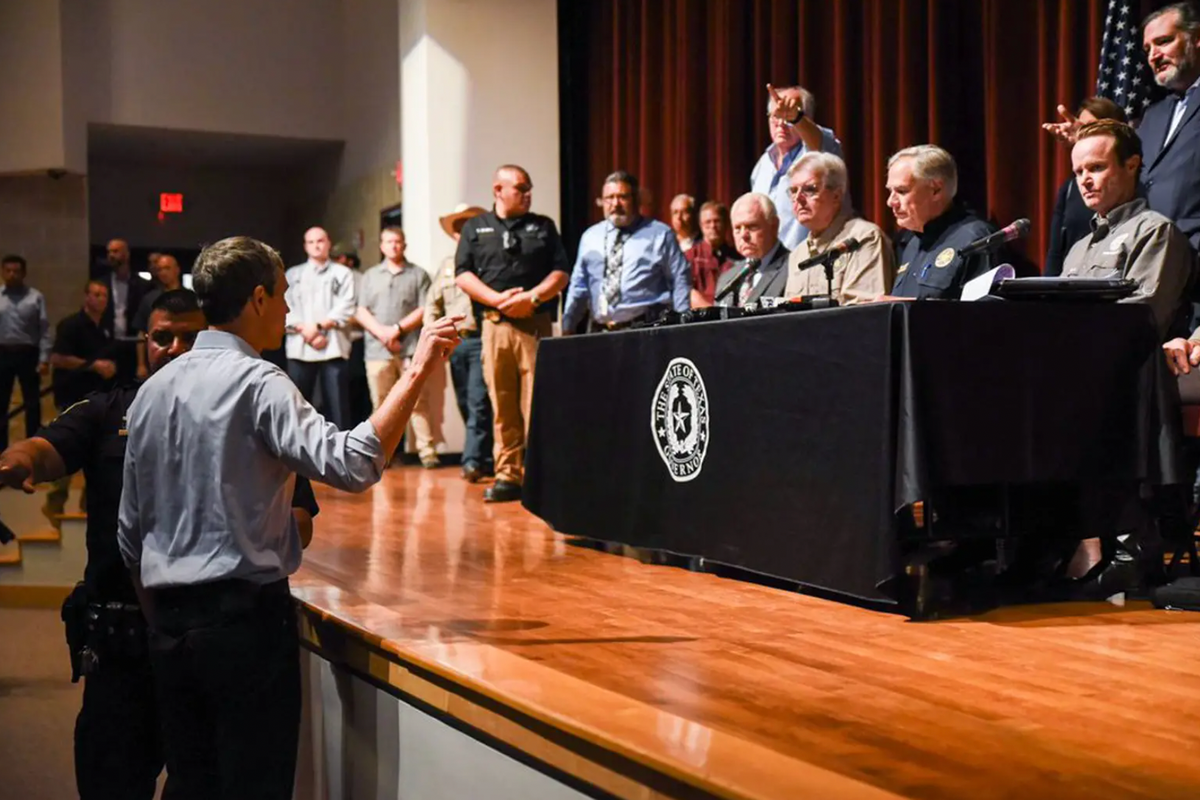 By Patrick Svitek
Beto O'Rourke caused a dramatic scene on Wednesday when he angrily confronted Gov. Greg Abbott at his news conference about the Uvalde school shooting, yelling, "This is on you."
After Abbott was done giving his initial remarks, O'Rourke approached the stage and told Abbott he was "doing nothing" to combat gun violence. He said the Uvalde massacre, in which a gunman killed 19 children and two adults, was "totally predictable."
Some of the Republican officials onstage with Abbott quickly denounced O'Rourke, telling him to go away. Another man onstage used expletives to criticize O'Rourke for interrupting the event.O'Rourke was eventually escorted away amid the unruly scene.
"I can't believe that you're a sick son of a bitch that would come to a deal like this to make a political issue," Uvalde Mayor Don McLaughlin told O'Rourke at one point.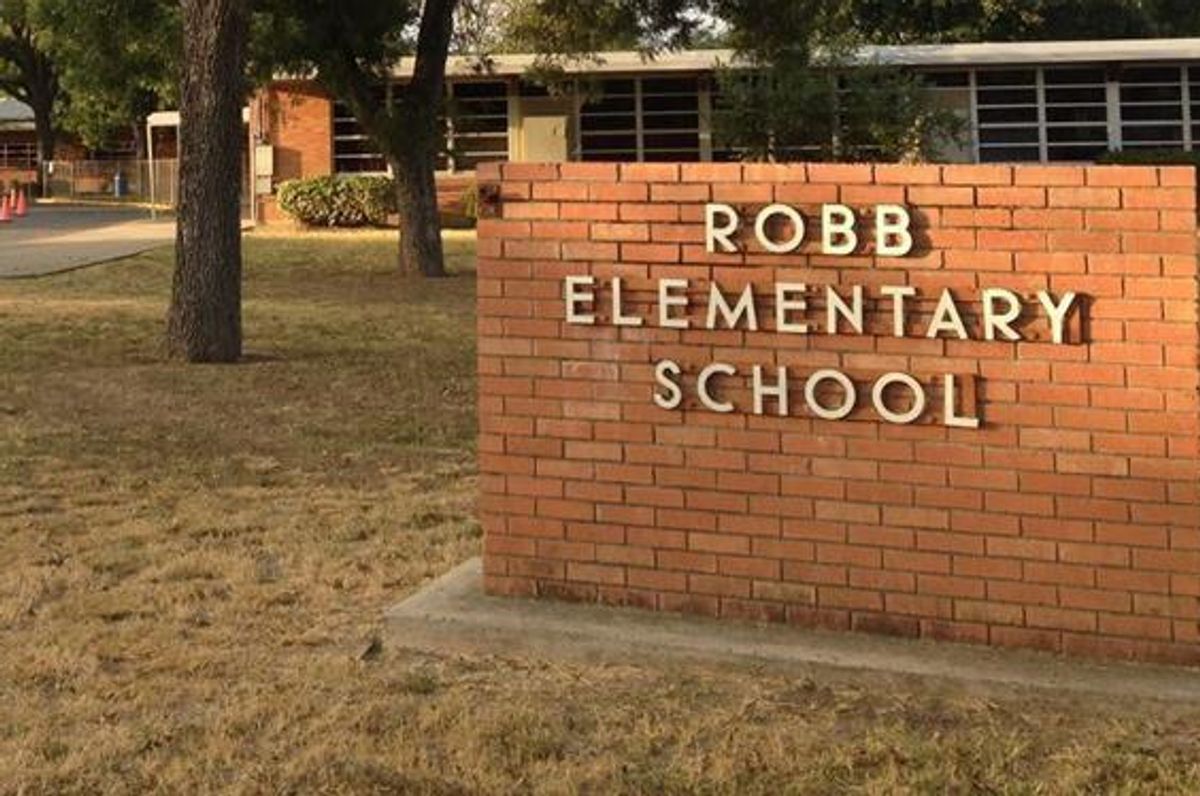 Nineteen kids and two adults are dead after a shooting at Robb Elementary School in Uvalde, Texas—a small town an hour and a half west of San Antonio—on Tuesday afternoon.
Gov. Greg Abbott said the suspect, 18-year-old Salvador Ramos, is believed to have been killed by the police. The Uvalde Police Department said the shooting began at 11:43 a.m. Tuesday.
"What happened in Uvalde is a horrific tragedy that cannot be tolerated in the state of Texas," Abbott said. "He shot and killed—horrifically, incomprehensibly."

Texans are grieving for the victims of this senseless crime & for the community of Uvalde.

Cecilia & I mourn this horrific loss & urge all Texans to come together.

I've instructed @TxDPS & Texas Rangers to work with local law enforcement to fully investigate this crime. pic.twitter.com/Yjwi8tDT1v
— Greg Abbott (@GregAbbott_TX) May 24, 2022
According to University Health Hospital officials, a 66-year-old woman and 10-year-old girl arrived in critical condition. Uvalde Memorial Hospital reportedly received 13 children for treatment and two individuals who were already deceased. At the time, it was believed 14 had died in this shooting.

The shooter prompted a lockdown at the elementary school of just under 550 students, with San Antonio Police sending SWAT, and Eagle chopper and Crime Scene Investigators.
According to White House press secretary Karine Jean-Pierre, President Joe Biden has been briefed on the tragedy and "His prayers are with the families impacted by this awful event, and he will speak this evening when he arrives back at the White House."
At 21 deaths, it is the deadliest school shooting in Texas and one of the deadliest in the U.S. since 26 at Sandy Hook Elementary lost their lives. This is the U.S.'s 213th mass shooting of 2022.