Get connected with our daily update
Gov. Greg Abbott and the Governor's Commission for Women announced Monday that they are inducting six "extraordinary" Texas women, including one Austin face, into the Texas Women's Hall of Fame for 2020-2021.
---
The women are chosen for their outstanding achievements in their fields; filling in the business category, jewelry designer and entrepreneur Kendra Scott will represent Austin this year in the hall. The induction ceremony will be held on Nov. 4 at Texas Woman's University in Denton, Texas.
"The Texas Women's Hall of Fame recognizes and celebrates remarkable Texas women not only for their individual achievements but also for their contributions to an even stronger Texas of tomorrow, and I am honored to welcome these six accomplished women as inductees," Abbott said. "Each of the honorees is recognized as a trailblazer, an inspiration for the next generation of leaders who will follow in their footsteps."
The honorees:
Kendra Scott, business
As founder of the jewelry empire of the same name, Scott is being recognized for her "extraordinary entrepreneurial spirit," strong leadership abilities and continuous philanthropy in support of women and children's causes.
Lauren Anderson, arts
A lifelong ballerina and one of the first Black dancers to become a principal dancer for a major dance company, the Houston Ballet, Anderson's artistic achievements, philanthropy "inspiring children to reach for the stars," and barrier-breaking accomplishments earned her a spot in the hall.
Charlye Ola Farris, legal profession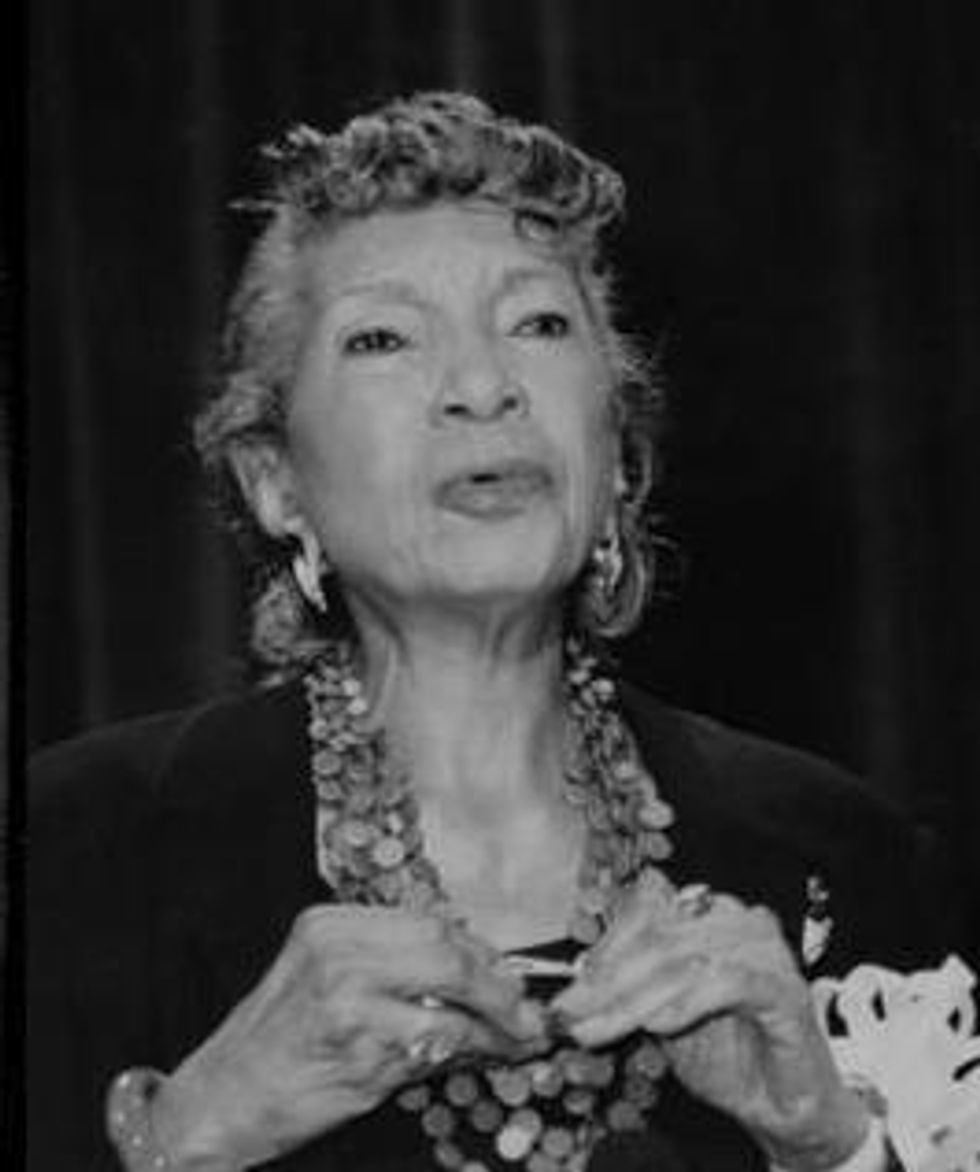 (Wichita County Historical Commission)
Born in 1929 in Wichita Falls, Texas, Farris would go on to become the first female lawyer in her hometown and the first Black woman to serve as the Special Wichita County Judge in 1954. Though she passed away in 2010, Farris is being inducted into the hall for her "pioneering role" in the legal sphere and "paving the way for others by overcoming adversity with dignity and perseverance."
Dawn Ferrell, military service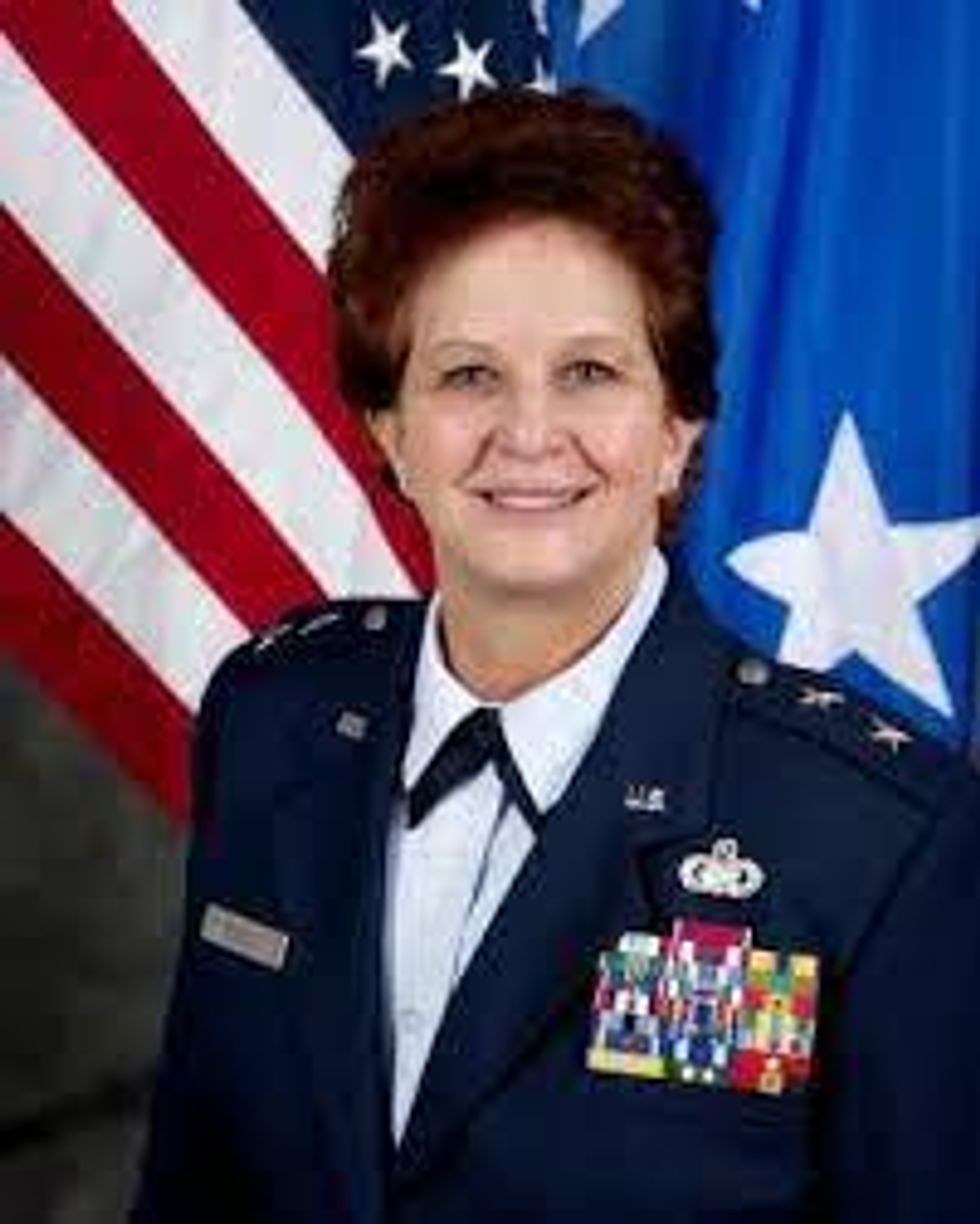 (National Guard Biography)
A retired Major General in the U.S. Air Force, Ferrell was a principal advisor to the Adjutant General of Texas for all Air National Guard issues and is being recognized for her military service and contributions to higher education.
Elaine Stolte, community service
Known for her advocacy for decades of service connecting child sexual abuse survivors to help services, Stolte, strategic policy and partnership advisor for The Children's Assessment Center Foundation in Houston, was inducted for her work as a "tireless advocate" who gives a voice to children.
Ofelia Vasquez-Philo, civic leadership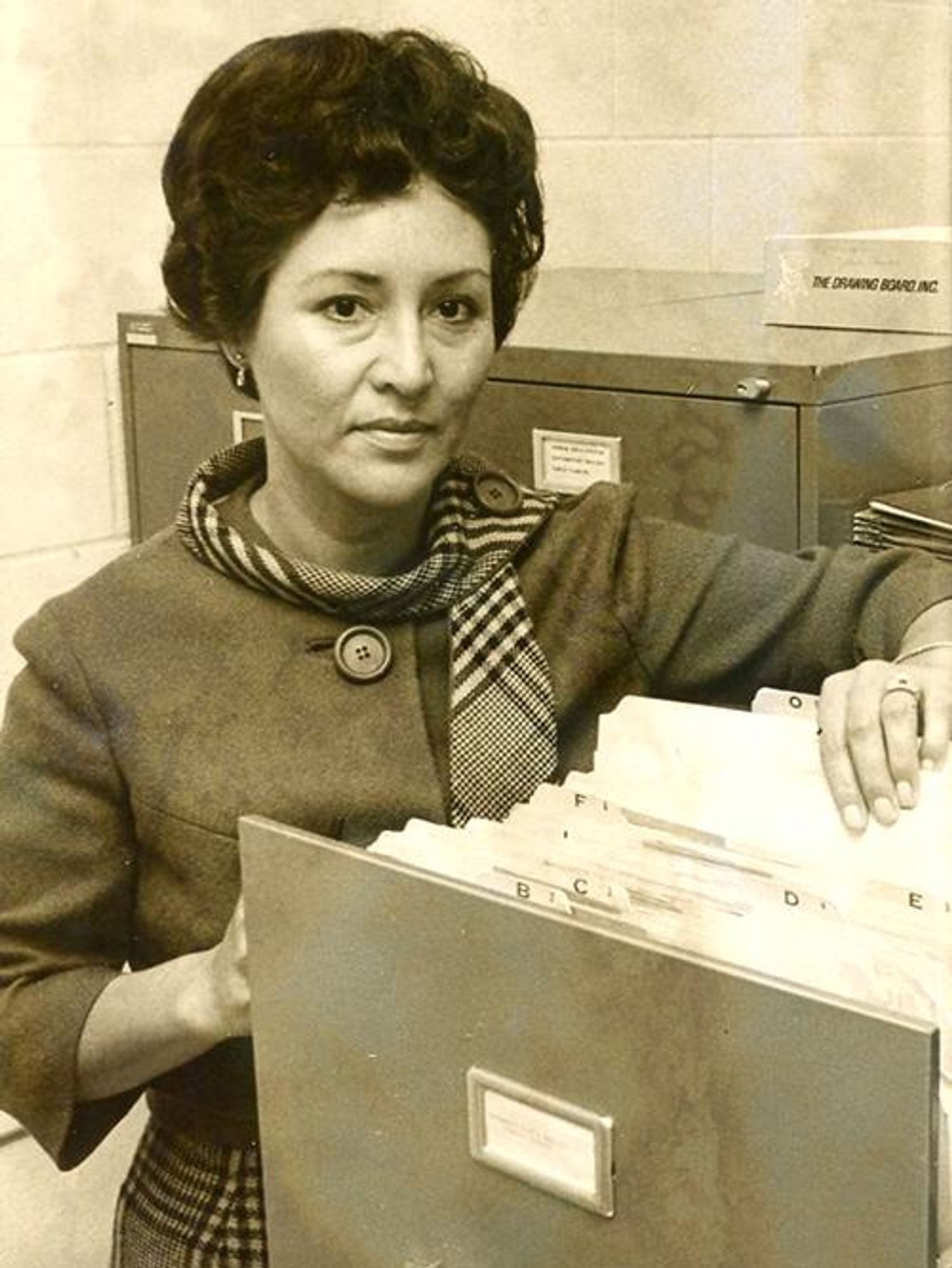 (San Marcos Public Library)
A prominent figure in nearby Hays County, Vasquez-Philo founded the Centro Cultural Hispano de San Marcos community center and was an active promoter of Hispanic heritage. She passed away in 2017 but will be remembered for her "legacy of community service and trailblazing leadership in support of civil rights and the preservation of Hispanic arts, culture and heritage."
All six women, joining former First Ladies, astronauts and other significant women, will be forever immortalized with a photo and biography in the Hall of Fame at Texas Woman's University. Women have been nominated for the list biennially since 1984.

Republic Square Park has turned into a Ford-themed fiesta for its Built to Connect pop-up experience, complete with test drives, off-roading and an inside look at the Tesla-rivaling electric vehicles that the motor vehicle company is planning to integrate over the next decade.
The outdoor driving event is free, open to the public and will stay in the park from now until Oct. 24, offering rides on Bronco Mountain, a 0-40 mph zip in the 2022 all-electric Ford F-150 Lightning and a chance to win an original Ford Bronco.
The event kicked off with a panel of speakers, including Austin Director of Transportation Rob Spillar, Ford General Manager Darren Palmer and engineering specialists discussing Ford's goals to make it so that 50% of the vehicles on the road are electric by 2030.
As an eco-conscious city, Spillar said that around 4,000 vehicles, or 22% of the Texas electric vehicle market, as well as over 15,000 plugins lie in Austin, meaning driving electric just got accessible.
"Austin, as you know, is a fast-growing modern city that is committed to protecting the long term health and viability of our communities and strategies that reduce greenhouse gases, mitigate the effects of climate change and improve the drone quality of life here in Central Texas for all of our residents," Spillar said.
And Ford's electric vehicles are putting up some steep competition for newly-Austin-based company Tesla. The new electric Mustang Mach-E and F-150 Lighting offer amenities that used to be exclusive to Musk's brand, such as the BlueCruise self-driving network. The cars also boast a 300-mile range on a single charge, assisted reverse technology and access to the biggest charging network outside of the home.
Plus, Ford's got affordability on its side. The F-150 Lightning starts at $39,974 and the Mustang Mach-E starts at $42,895, while the cheapest Tesla model, the Model 3, starts at $41,990 and averages 262 miles on a single charge.
Speaking of price, the numbers on the electric vehicles may look like a little more than you'd like to pay for your transport, but Palmer promises it will pay off. In addition to a $7,500 tax credit you can earn for your sustainability, you'll never have to buy a pricey tank of gas again.
"Personally, I have not found one customer ever, who would go back to gas so that says something," Palmer said. "I realized, at $51,000, that car outruns every childhood hero car I ever had."
Texas buyers: take note. The Ford Lightning can power your house for three to 10 days, just in case the statewide power grid fails. You can take it glamping with you, so you don't have to leave the comfort of modern life behind, and in a pinch, Palmer said he's even seen a wedding party powered by the truck.
Ford is investing $30 billion into the U.S. market to meet demand by 2025 and the new electric truck already has over 150,000 reservations.
"I think they're going to take off much faster than you expect—they're going to be extremely, extremely popular next year," Palmer said. "With the incentives that are available today, this is starting to become more mainstream and viable for more and more families. We couldn't have done that before, we didn't have the technology, or the technology at that price."
The event is ongoing through next weekend from 12-9 p.m. Monday-Friday and 9 a.m.- 8 p.m. Saturday and Sunday.
The Austin Police Department is searching for a man who is believed to be behind a series of robberies that is "sexual in nature and is escalating."
Three robbery cases that took place in North Austin within a 30-day period are being investigated by police, who report the victims all had similar descriptions for suspects in the case. The suspect is described as a 20-25-year-old Spanish-speaking Hispanic man, approximately 5'3, thin build, recently shaved with black hair. Police say he is known to typically wear athletic clothing and used a knife on each of the victims.
Here's a breakdown of the cases:
1. At 7:56 a.m. on Sept. 22 at the 1600 block of Rutland Drive, a woman was walking alone and returning from her child's school when a suspect walking by inappropriately touched her. The suspect then grabbed her by the arm, threatened her with a knife and demanded "her property."
2. At 8:10 a.m. on Oct. 11 at 1700 block of Colony Creek Drive, a woman was walking to her child's school when a man approached her with a knife and then demanded her personal items. The suspect then said he would return the items in return for sex.
3. At 11:03 a.m. on Oct. 13 at the 9300 block of Northgate Boulevard, a woman was with her child in the laundry room of an apartment complex when a man walked in performing a sexual act. The suspect demanded personal items from the victim, threatening to hurt the victim and take her child.
Police cautioned the public to walk without earbuds, stay alert and report suspicious activity to the police.