Get connected with our daily update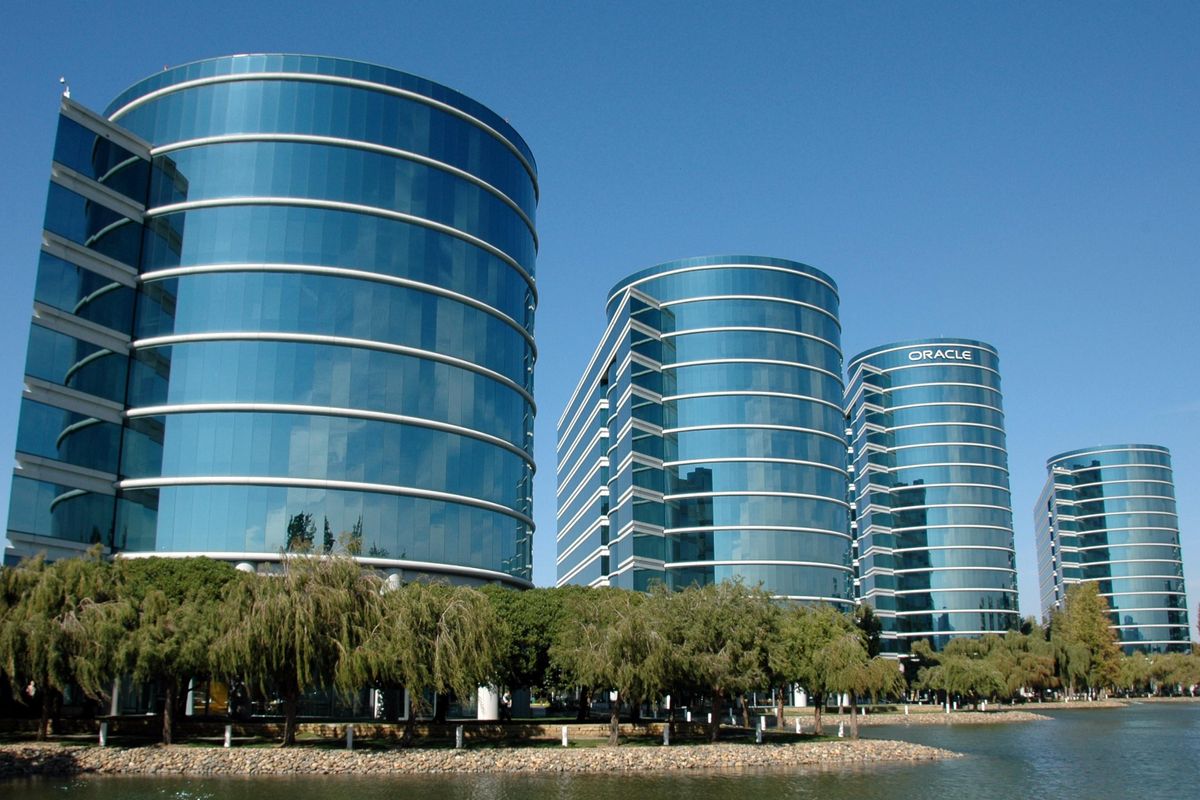 The effects of the California migration have now bled into politics.
On Monday, the U.S Census Bureau announced a shift in political power as Texas gained two congressional seats—the most out of any state—while California lost one seat for the first time in its 170-year history.
---
The announcement came after extensive population growth in the Lone Star State, especially among the Hispanic population, which has grown by more than 2 million people between 2010 and 2020. Locally, it seems like every other person is from California with Texas being the number one state for Californians to move to.
With Austin and other Texas metros offering more "bang for your buck" housing as well as the Techsodus, which has seen several tech companies from California and elsewhere bring their headquarters to Texas, Californians are coming into the state in rapid succession.
Over 80,000 Californians moved to Texas in both 2018 and 2019, according to the Census Bureau, with a net migration of around 45,000 each year. That number appears to have only increased in recent years, aided by each state's response to the COVID pandemic and the public migration of influential figures such as Tesla CEO Elon Musk and podcaster Joe Rogan.

By contrast, California's growth is at a standstill for the first time in nearly two centuries.
While the state has seen changes such as new tech jobs and, already, the reshaping of some Texas cities, this marks the first time that the California migration can be seen in Texas' national politics.
With two new congressional seats, the state will have 38 seats in the U.S. House of Representatives for the next decade.
The migration has already started to shuffle the U.S' political geography. Young people, who tend to vote Democratic, have flocked to Texas' urban centers. According to an Associated Press analysis of American Community Survey data, the 20-34-year-old population grew by 22% in Austin, 24% in San Antonio and 19% in Houston since 2010.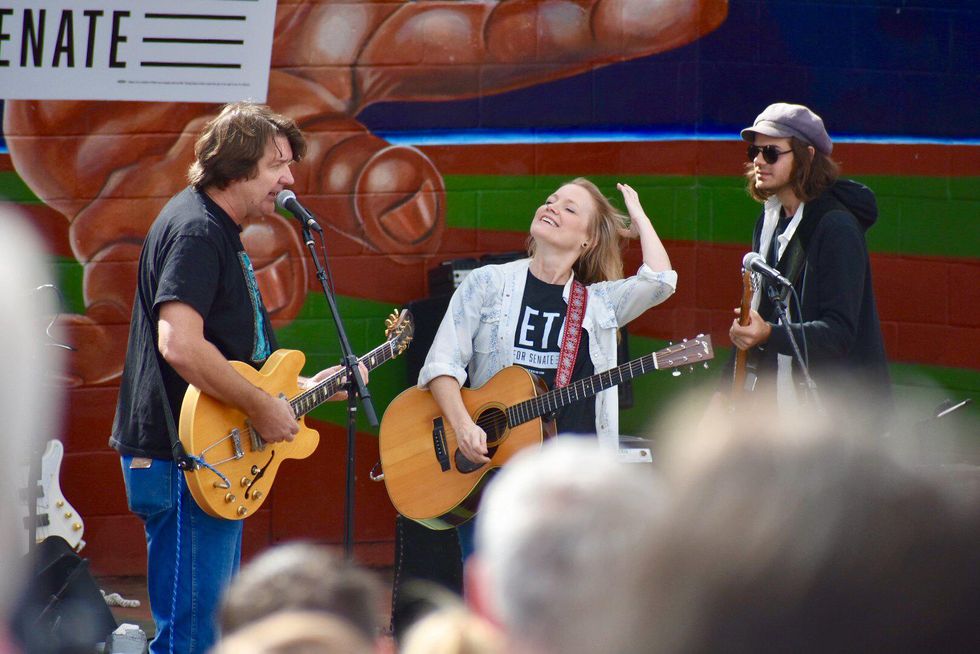 Bruce Robison & Kelly Willis perform at Beto Rally at the Pan American Neighborhood Park in Austin.
Texas, a once-conservative stronghold, was threatened by the power of young, liberal voters, many of them migrants from other states, when Beto O'Rourke almost beat an incumbent Republican senator for the first time in 40 years.
With two more seats in the House of Representatives, the U.S' second-biggest state going blue would have a bigger impact than ever before.
But if the people migrating to Texas bring the politics of the state they're moving from, will Texas stay an affordable, job-laden haven?
This fall, the census will release more extensive data, which will be used by state lawmakers to start the difficult, often-contested process of redrawing legislative and congressional districts.
Until then, Texas' housing market will continue to climb, Tesla's Gigafactory will come closer to completion in the Texas capital and, if the trend continues, 85,000 Californians will begin filing in to the ever-growing Lone Star State.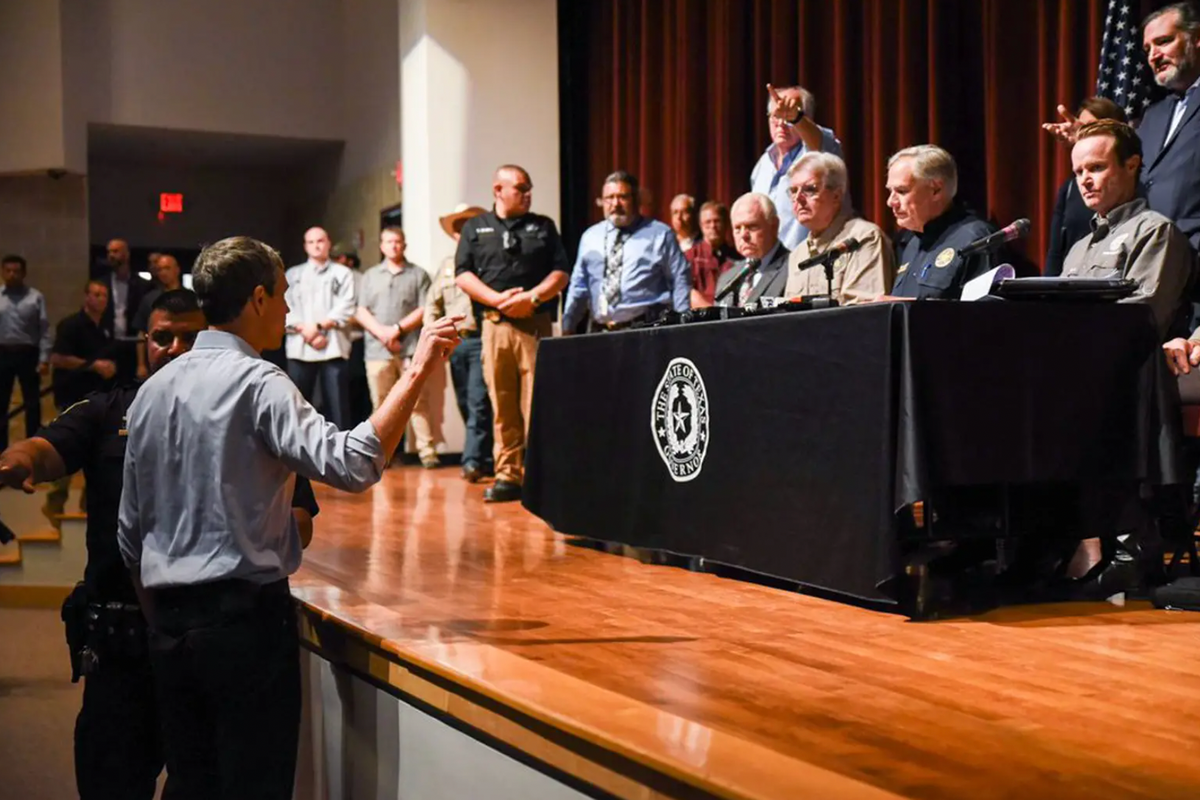 By Patrick Svitek
Beto O'Rourke caused a dramatic scene on Wednesday when he angrily confronted Gov. Greg Abbott at his news conference about the Uvalde school shooting, yelling, "This is on you."
After Abbott was done giving his initial remarks, O'Rourke approached the stage and told Abbott he was "doing nothing" to combat gun violence. He said the Uvalde massacre, in which a gunman killed 19 children and two adults, was "totally predictable."
Some of the Republican officials onstage with Abbott quickly denounced O'Rourke, telling him to go away. Another man onstage used expletives to criticize O'Rourke for interrupting the event. O'Rourke was eventually escorted away amid the unruly scene.
"I can't believe that you're a sick son of a bitch that would come to a deal like this to make a political issue," Uvalde Mayor Don McLaughlin told O'Rourke at one point.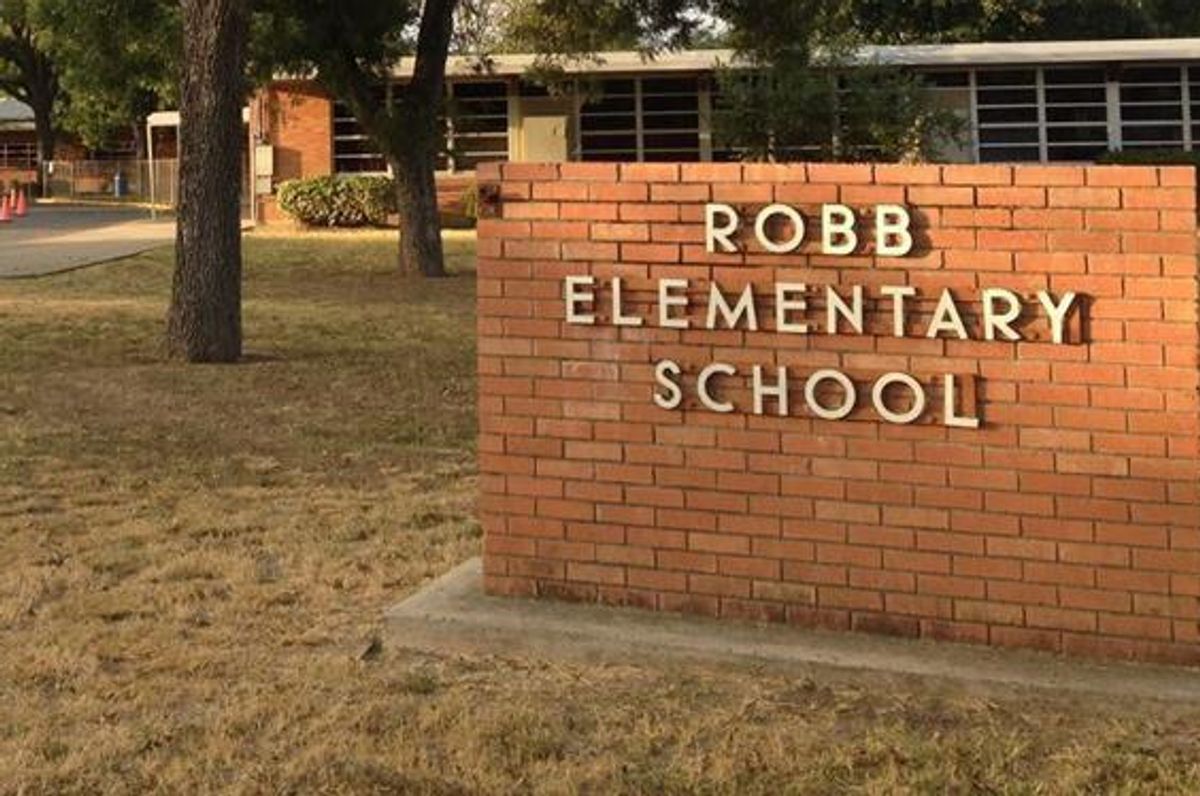 Nineteen kids and two adults are dead after a shooting at Robb Elementary School in Uvalde, Texas—a small town an hour and a half west of San Antonio—on Tuesday afternoon.
Gov. Greg Abbott said the suspect, 18-year-old Salvador Ramos, is believed to have been killed by the police. The Uvalde Police Department said the shooting began at 11:43 a.m. Tuesday.
"What happened in Uvalde is a horrific tragedy that cannot be tolerated in the state of Texas," Abbott said. "He shot and killed—horrifically, incomprehensibly."

Texans are grieving for the victims of this senseless crime & for the community of Uvalde.

Cecilia & I mourn this horrific loss & urge all Texans to come together.

I've instructed @TxDPS & Texas Rangers to work with local law enforcement to fully investigate this crime. pic.twitter.com/Yjwi8tDT1v
— Greg Abbott (@GregAbbott_TX) May 24, 2022
According to University Health Hospital officials, a 66-year-old woman and 10-year-old girl arrived in critical condition. Uvalde Memorial Hospital reportedly received 13 children for treatment and two individuals who were already deceased. At the time, it was believed 14 had died in this shooting.

The shooter prompted a lockdown at the elementary school of just under 550 students, with San Antonio Police sending SWAT, and Eagle chopper and Crime Scene Investigators.
According to White House press secretary Karine Jean-Pierre, President Joe Biden has been briefed on the tragedy and "His prayers are with the families impacted by this awful event, and he will speak this evening when he arrives back at the White House."
At 21 deaths, it is the deadliest school shooting in Texas and one of the deadliest in the U.S. since 26 at Sandy Hook Elementary lost their lives. This is the U.S.'s 213th mass shooting of 2022.