Get connected with our daily update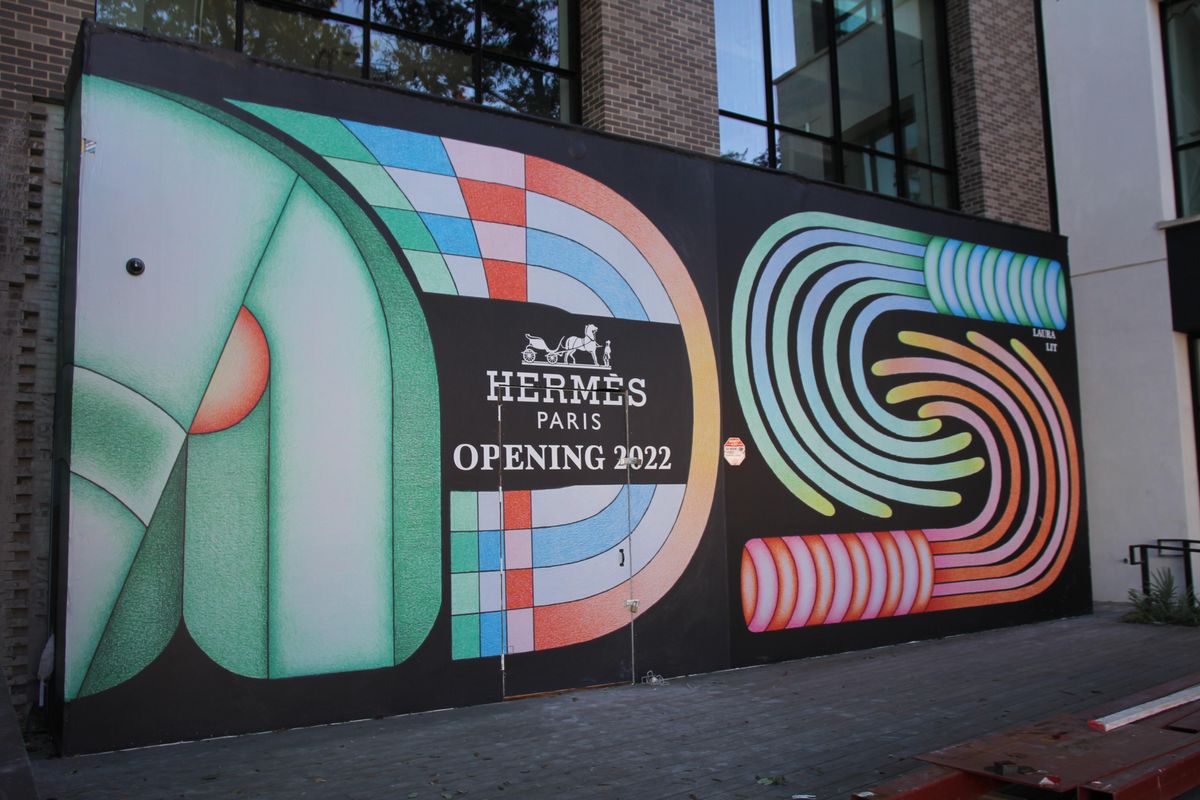 Any longtime Austin resident will tell you that South Congress has been changing shape since the late 1990s, going from a pseudo-red-light district to a luxury shopping destination.
---
Back when local entrepreneur Liz Lambert bought the Hotel San José in 1997, most residents saw the street as a low-income area. Today, the Music Lane development—a sprawling block of tourist-loving luxury shops and eateries at South Congress and Music Lane—is transforming the identity of the hip strip to resemble its North Austin counterpart The Domain.
Between the mom-and-pop shops that still remain and the bougie storefronts that have yet to make their debut, the South Congress many Austinites have known is becoming more and more different by the day.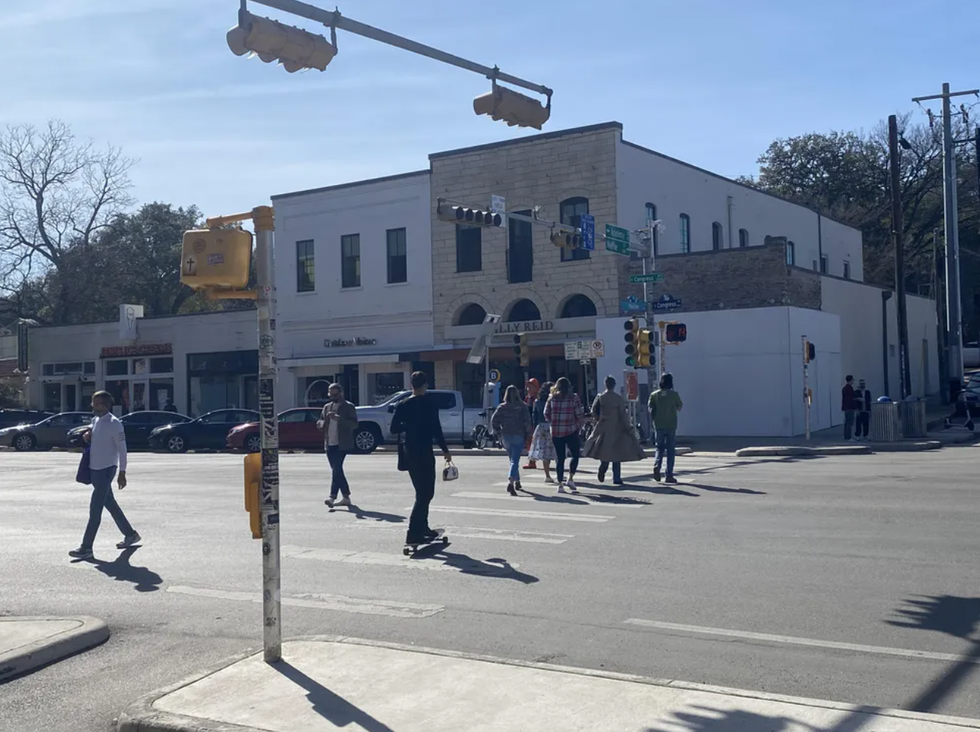 Extravagant new store fronts
The final phase of the Music Lane development will close out with the opening of French fashion house Hermes, famous for its Birkin bag design that can run anywhere from $9,000 to $500,000.

It will join other high-priced favorites like luxury jeweler Nak Armstrong, athleisure brand Lululemon, celebrity-visited restaurant Aba and exclusive social club Soho House that have been opening up since 2020.
As soon as Hermes signs started popping up on South Congress in the fall, some locals quickly expressed their dissatisfaction on social media.
I cannot believe there's a Hermès (an Hermès?) store opening around the corner from where I live. Oy vey. The scrappy, cheap, charmingly dusty locals-only South Congress of yore is receding into the past so very quickly. 😭 pic.twitter.com/sUHxI4pX8F

— Cari Marshall (@CariMarshallTX) August 3, 2021
And as Hermes puts South Congress on the fashion map, more luxury retailers are expected to trickle in. Though it isn't permanent, Music Lane is soon to be home to Atelier Beauté Chanel, a six-week pop-up opening on March 11 to coincide with SXSW—for the very first time outside of New York City.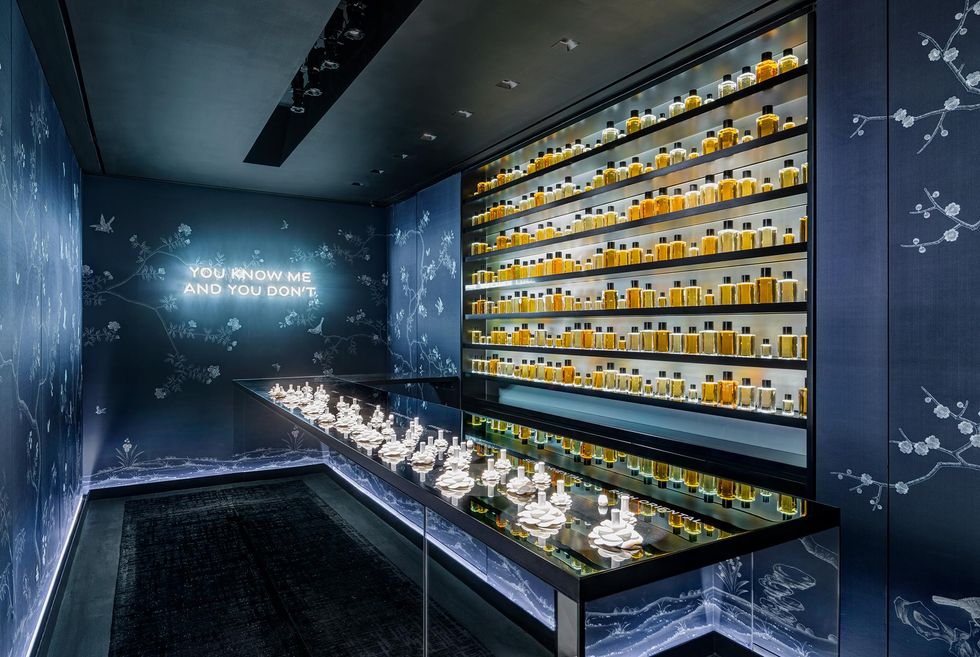 The Domain has always been home to luxury brands, so additions from the newly-opened Gucci to the upcoming Reformation are more commonplace as they join brands like Louis Vuitton and Tiffany & Co.
Pushing against the change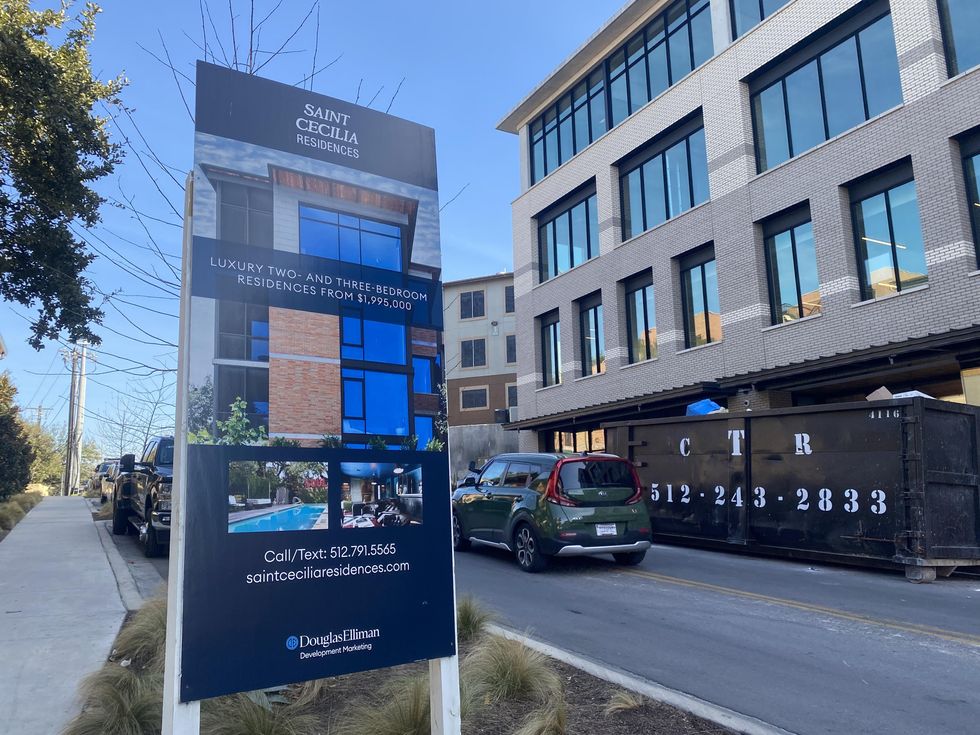 One of the biggest changes to hit South Congress over the years has been a change of image, according to multiple legacy store owners, who said the Music Lane development had irreparably changed the makeup of the street.
"It's like they built a little Domain down there," Alan Barnett, owner of South Congress gift and accessory shop Prima Dora, told Austonia when the development was first taking shape. "I'm not sure if I like it or not. I'm trying to be open-minded about it. But at the same time, it's like, now you're changing us too much, Austin."
Meanwhile, developers say they aren't trying to change the landscape of the strip. Music Lane spokesperson Mallory Miller said the development created hundreds of jobs and worked with local subcontractors to build with sustainability in mind, using materials that are native to Central Texas.
Miller said the development hopes to uplift South Congress and share its traffic with the rest of the strip via events like the Soco Stroll, a collaboration with the South Congress Public Improvement District, as they navigate a post-pandemic sphere.
"Music Lane has always been about elevating historic South Congress and bringing accessibility and discovery to Austinites and visitors alike," Miller said. "Music Lane lends itself to an urban experience–but in an approachable way that Austin is known for. Simply because of our location, we would never seek to be a Domain 2.0. We embody the individuality and creativity of our urban setting."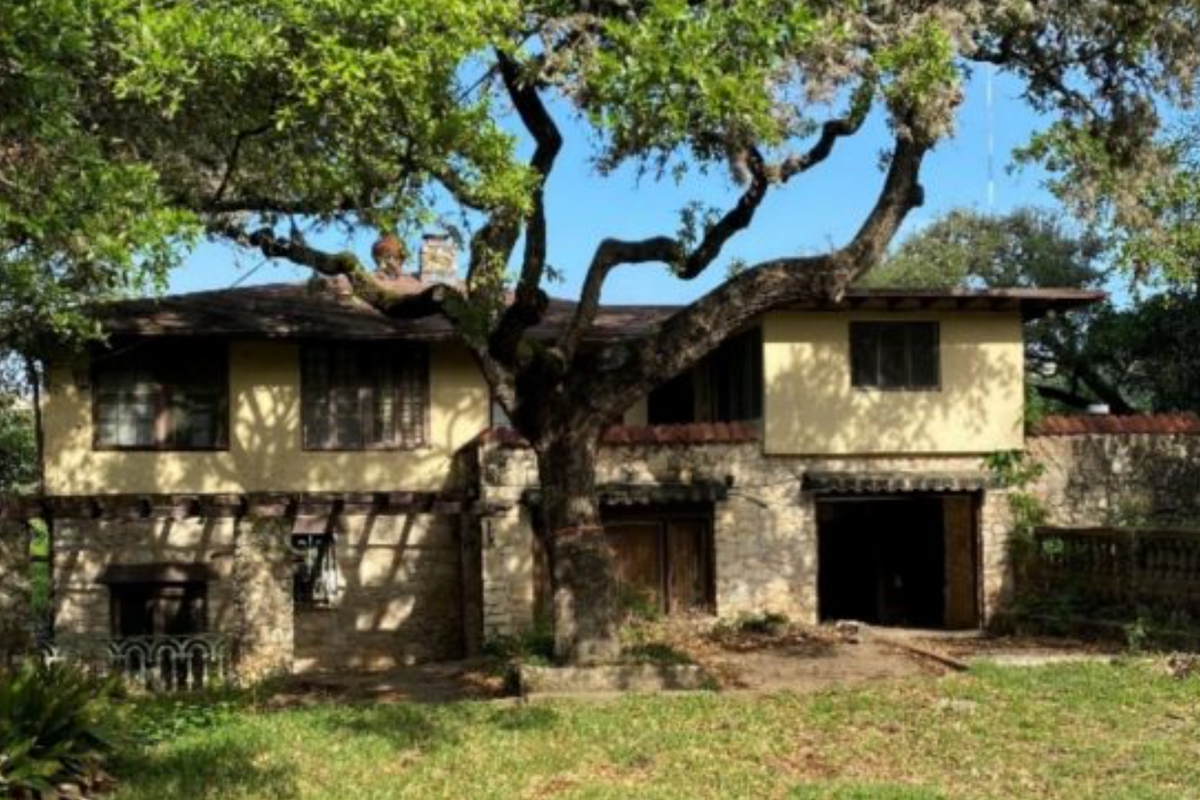 Austin Monitor
By Jonathan Lee
The Planning Commission was split Tuesday on whether to help save an eclectic lakefront estate from demolition by zoning it historic amid concerns over tax breaks and the likelihood that a previous owner participated in segregation as a business owner.
The property in question, known as the Delisle House, is located at 2002 Scenic Drive in Tarrytown. The main house, with Spanish and Modern influences, was built in 1923 by Raymond Delisle, an optician. A Gothic Revival accessory apartment was built in 1946. The current owner applied to demolish the structures in order to build a new home.'
Historic preservationists, for their part, overwhelmingly support historic zoning, which would preserve the buildings in perpetuity. The Historic Landmark Commission unanimously voted to initiate historic zoning in July, citing architectural significance, landscape features and association to historic figures. City staffers recommend historic zoning, calling both structures one-of-a-kind examples of vernacular architecture.
Tarrytown neighbors have also banded together to stop the demolition. Many have written letters, and a few spoke at the meeting. "How could anyone buy this property with the intent of destroying it?" Ila Falvey said. "I think it's an architectural treasure."
Michael Whellan, an attorney representing the property owner, said that the claims made by preservationists are shaky. The buildings are run down, he said, and have had substantial renovations. A structural engineer hired by the owner said any attempt at preservation would involve tearing down and rebuilding – an undertaking Whellan said would likely cost millions.
Whellan also argued that any historical significance derived from the property's association with Delisle and longtime owner C.H. Slator is dubious. "These men are not noted for any civic, philanthropic or historic impact," he said.
What's more, according to Whellan, Slator likely participated in segregation as the owner of the Tavern on North Lamar Boulevard between 1953 and 1960.
A city staffer, however, said she found no evidence to support the claim. "We would never landmark a property where a segregationist lived, or there was a racist person," Kimberly Collins with the Historic Preservation Office said.
Commissioner Awais Azhar couldn't support historic zoning in part due to lingering uncertainty about Slator. "Focusing on that factor is not here to disparage an individual or family. It is not about playing the race card. This is an important assertion for us to consider as Planning commissioners," Azhar said.
Commissioner Carmen Llanes Pulido said that allegations of racism should come as no surprise. "We're talking about white male property owners in the 1950s, in Austin, on the west side – and of course they were racist," she said. But she argued that allowing the house to be demolished based on these grounds does nothing to help people of color who have been harmed by racism and segregation.
The question of tax breaks was also controversial. Michael Gaudini, representing the property owner, said that the tax breaks associated with historic zoning would exacerbate inequality by shifting property tax burdens to less affluent communities. City staffers estimate that the property, appraised at $3.5 million, would get either a $8,500 or $16,107 property tax break annually, depending on whether a homestead exemption is applied.
Commissioner Grayson Cox preferred the commission focus not on tax breaks but on whether the structures merit preservation. "To me, nothing in the historic preservation criteria lists, is this person deserving of a tax break or not?"
Azhar, on the other hand, said he plans to propose a code amendment getting rid of city property tax breaks for historic properties.
The commission fell one vote short of recommending historic zoning, with six commissioners in support and three opposed. Azhar and commissioners Claire Hempel and Greg Anderson voted against.
The odds of City Council zoning over an owner's wishes are slim. Nine out of 11 members must vote in favor, and there have only been a handful of such cases over the past several decades.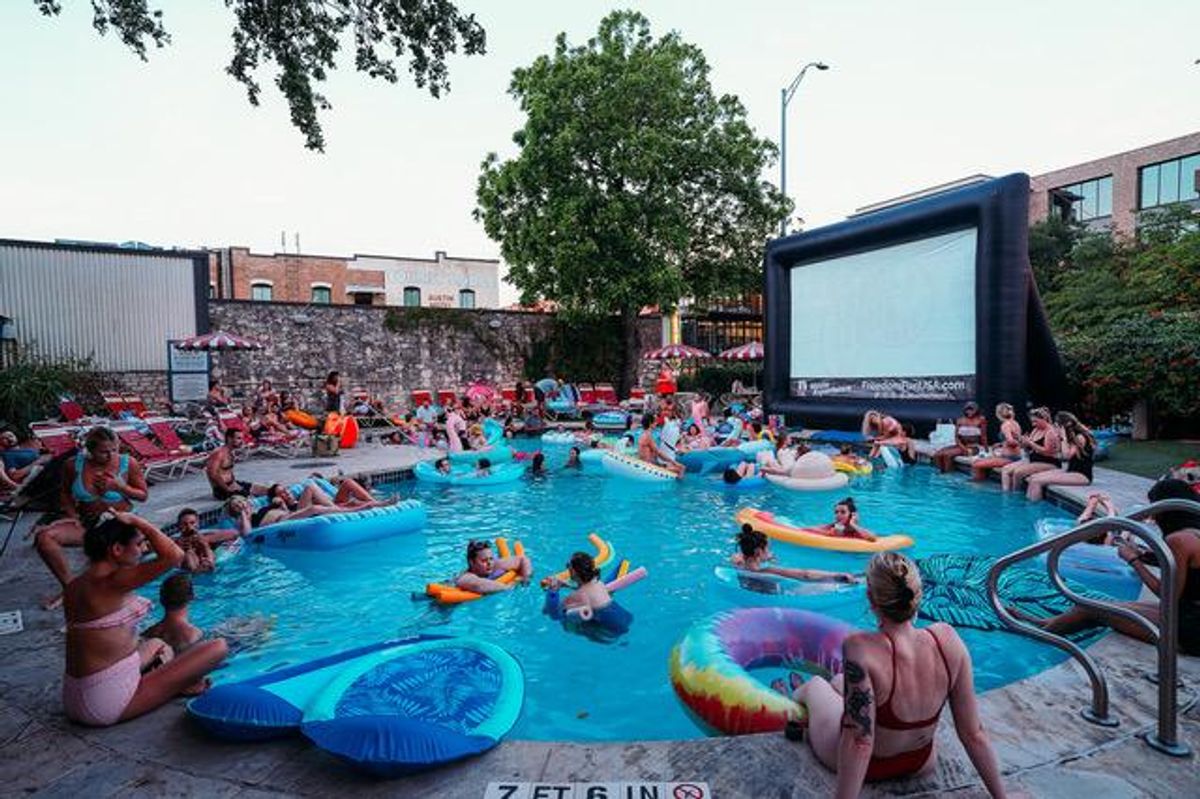 Austin Motel
What's new in Austin food & drink this week:
Nau's Enfield Drug closing after losing their lease. Did McGuire Moorman Lambert buy the building, with its vintage soda fountain?
Nixta Taqueria Chef Edgar Rico named to Time Magazine's Time 100 Next influencer list, after winning a James Beard Award earlier this year.
Question: From what BBQ joint did pescatarian Harry Styles order food this week?
Austin Motel is opening the pool and pool bar Wednesday nights in October for Freaky Floats.
Vincent's on the Lake closing due to "economic conditions and low water levels [at Lake Travis]."
Cenote has closed its Windsor Park location. The East Cesar Chavez location remains open.
The Steeping Room on N. Lamar has closed.
Local startup It's Skinny scored new financing for its gluten-free pasta business.
P. Terry's opened a new location in Kyle, at 18940 IH-35.