Get connected with our daily update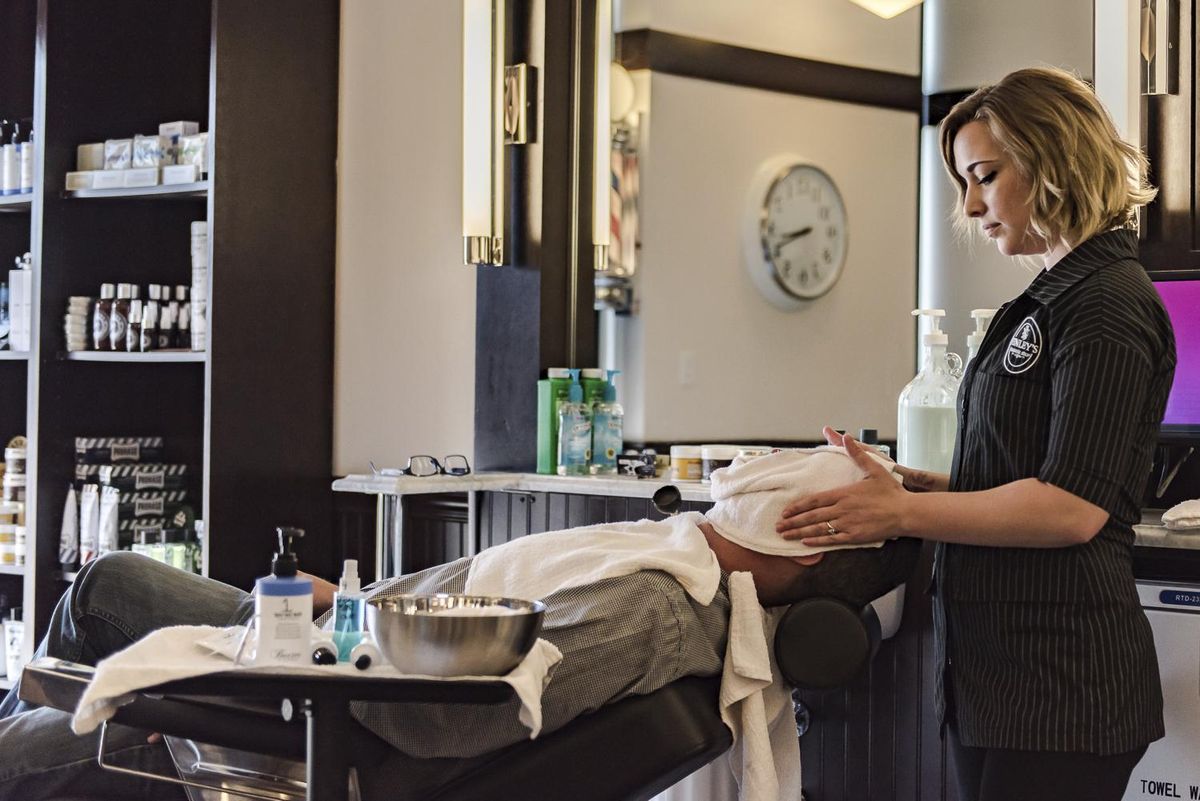 Old Austin may be gone but "the finest hotel in the South" is still offering residents a shave, cut and style from yesteryear.
---
The Driskill Hotel, 604 Brazos St., will host Finley's Pop-up Barber Shop, featuring old-timey grooming services, from May 19-29 as part of the hotel's initiative to "reimagine" its past historic events.
The hotel previously revived its afternoon tea time and self-guided art tour in its pursuit of celebrating the building's history.
Finley's is meant to emulate The Driskill Barbershop, director of events Ashley Famalette told Austin, the hotel's immensely popular men's barbershop that opened in 1909 but closed shortly after due to changes at the hotel.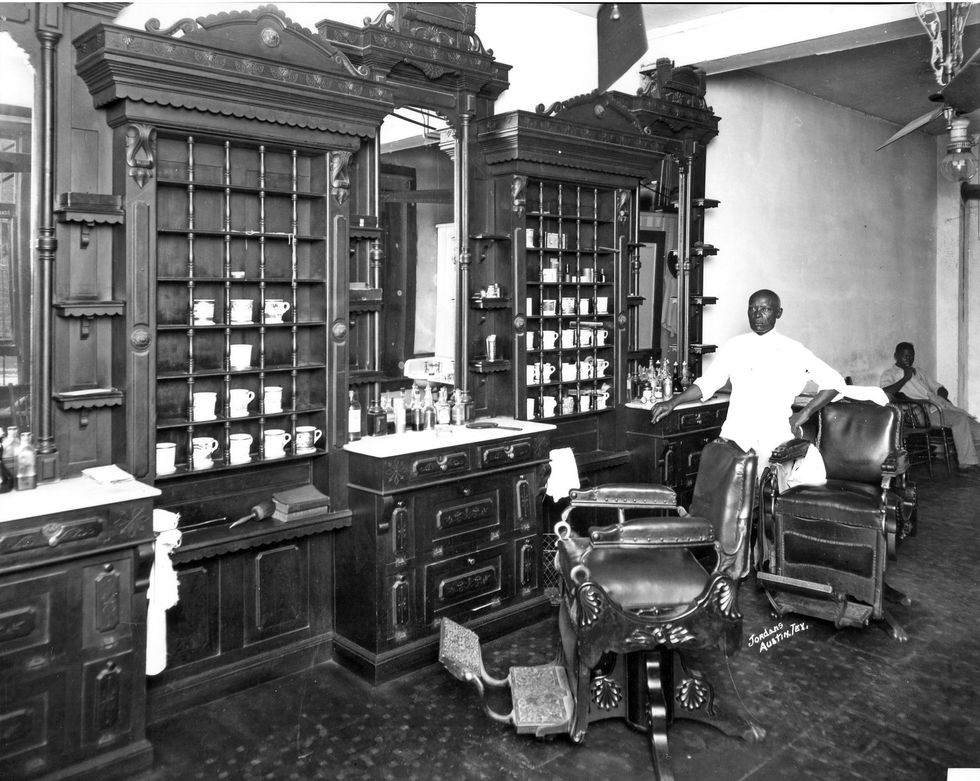 The barbershop opened in 1909 and was extremely popular among businessmen and politicians. (The Driskill)
"Really, The Driskill was the spot to stay if you were coming to Austin for politics or business," Famalette said. "So (The Driskill Barbershop) was very, very popular because of its location in The Driskill."
The concept of Finley's was created by friends Darren Peterson and Scott Finley, who wanted to bring back luxurious vintage grooming.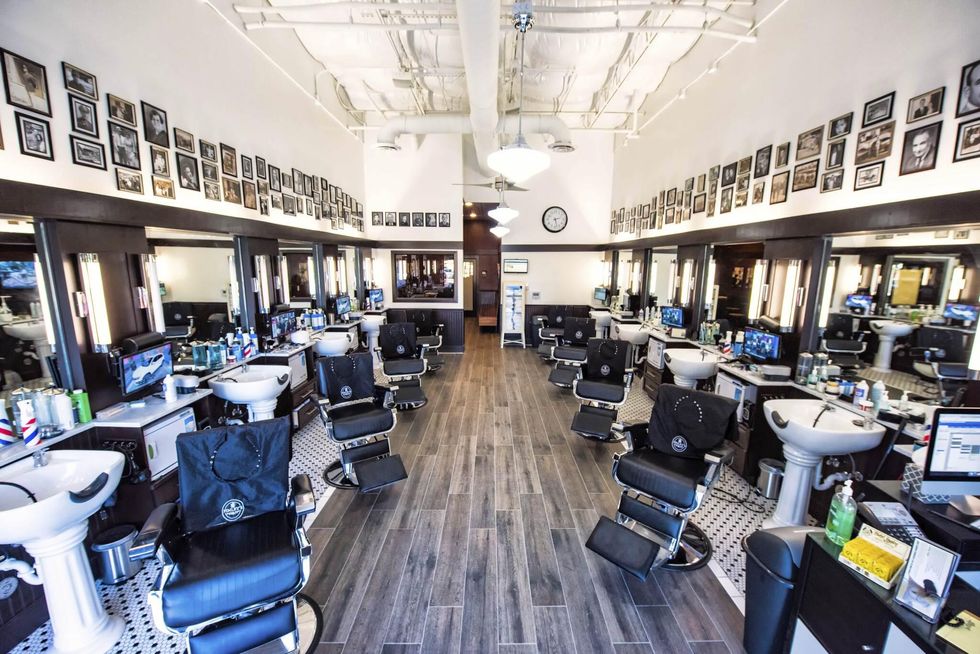 From the hotel's Chisholm Trail Room, Finley's will offer six different services that are geared toward men but welcome all:
The Driskill Haircut, $50, with a hot lather neck trim and shoulder massage.
The Driskill Beard and Mustache Trim, $25
The Driskill Clean Head, $50, with a straight razor, oils and moisterizers.
The Driskill Clean Shave, $60, with cold and hot towels, essential oils and a facial moisterizer.
The Driskill Electric Fade, $60, a skin taper fade cut with all the same treatments as a haircut.
The Driskill Razor Fade, $65, a "military reg" with all the same treatments as a haircut.
Finley's will only be at The Driskill for 10 days but you can visit one of its many locations in Austin, Houston, Dallas or Denver, Colorado.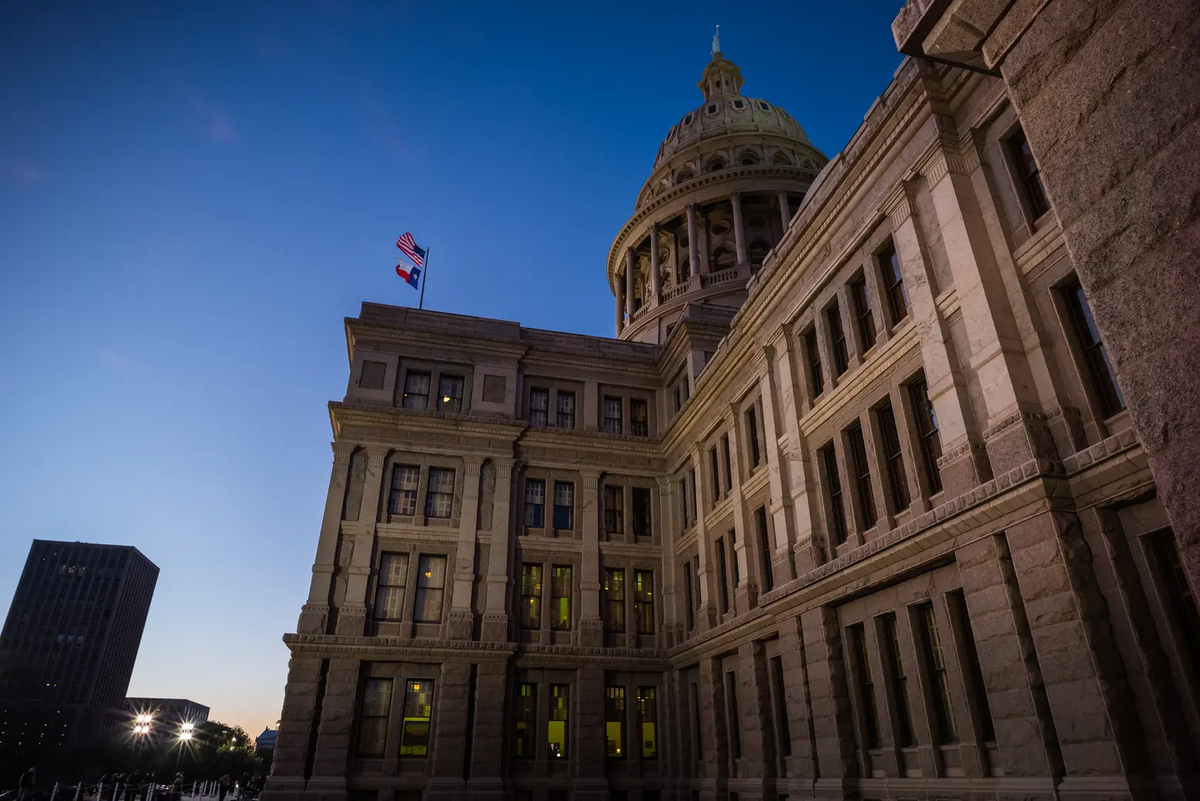 The Texas Senate Democratic Caucus is urging Gov. Greg Abbott to call an emergency special legislative session to consider a variety of gun restrictions and safety measures in the wake of a mass school shooting in Uvalde that left 19 children and two adults dead this week.
In a letter released Saturday morning, all 13 Senate Democrats demanded lawmakers pass legislation that raises the minimum age to purchase a firearm from 18 to 21 years old. The Uvalde gunman was 18 and had purchased two AR-style rifles which he used in the attack.
The caucus is also calling for universal background checks for all firearm sales, "red flag" laws that allow a judge to temporarily remove firearms from people who are considered an imminent threat to themselves or others, a "cooling off period" for the purchase of a firearm and regulations on high capacity magazines for citizens.
"Texas has suffered more mass shootings over the past decade than any other state. In Sutherland Springs, 26 people died. At Santa Fe High School outside Houston, 10 people died. In El Paso, 23 people died at a Walmart. Seven people died in Midland-Odessa," the letter reads. "After each of these mass killings, you have held press conferences and roundtables promising things would change. After the slaughter of 19 children and two teachers in Uvalde, those broken promises have never rung more hollow. The time to take real action is now."
Such laws are unlikely to gain traction in the Republican-controlled Legislature, which has a track record of favoring legislation that loosens gun restrictions. Only the governor has the power to call lawmakers back into a special session for emergency work.
Asked about a special session at a Friday press conference in Uvalde, Abbott said "all options are on the table" adding that he believed laws would ultimately be passed to address this week's horrors. However, he suggested laws would be more tailored toward addressing mental health, rather than gun control.
"You can expect robust discussion and my hope is laws are passed, that I will sign, addressing health care in this state," he said, "That status quo is unacceptable. This crime is unacceptable. We're not going to be here and do nothing about it."
He resisted the idea of increasing the age to purchase a firearm, saying that since Texas became a state, 18-year-olds have been able to buy a gun.
He also dismissed universal background checks saying existing background check policies did not prevent the Santa Fe and Sutherland Springs shootings, which both happened while he has been in office.
"If everyone wants to seize upon a particular strategy and say that's the golden strategy right there, look at what happened in the Santa Fe shooting," he said. "A background check had no relevance because the shooter took the gun from his parents…Anyone who suggests we should focus on background checks as opposed to mental health, I suggest is mistaken."
Since the massacre at Robb Elementary School, the governor's comments about potential solutions have centered around increasing mental health services, rather than restricting access to firearms.
This story has been edited for length.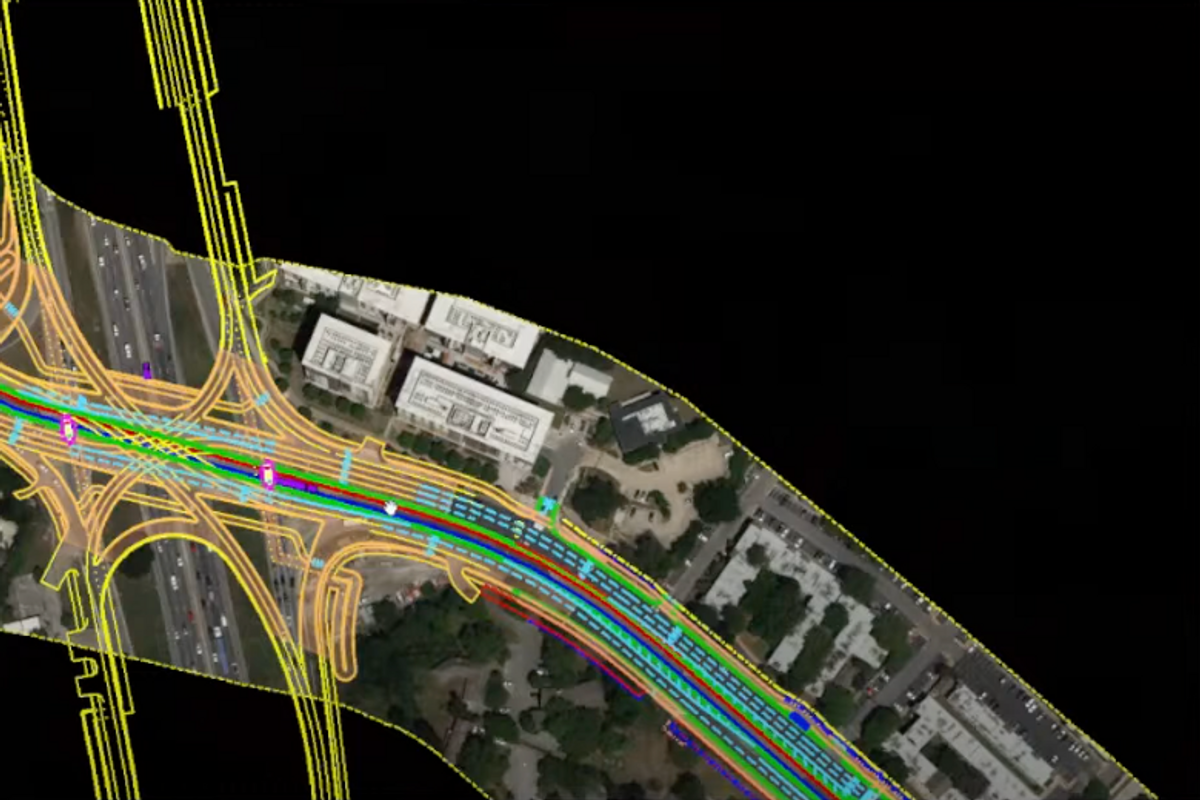 Designs for stations along Project Connect's Blue Line were presented this week, giving a detailed look at what part of the rail system extending from downtown to the airport could look like.
The planned stations that have gotten the latest focus include Waterfront, Travis Heights and Lakeshore stations past Lady Bird Lake.
At the Waterfront station, the preliminary design aims to prevent visual obstructions and save on costs. This is accomplished by a transit guideway that will lower from the bridge to a level station.
Heading onto East Riverside Drive, the light rail faces a curve requiring a slow down to about 10 miles per hour.
The Travis Heights station could involve relocating a pedestrian crosswalk zone at Alameda Drive to Blunn Creek. Since light rails can't effectively operate on a steep grade, this allows the transit guideway to avoid that.
From there, the rail will extend to the Norwood Park area, and though it will reach along the right-of-way zone, the park will be able to remain open.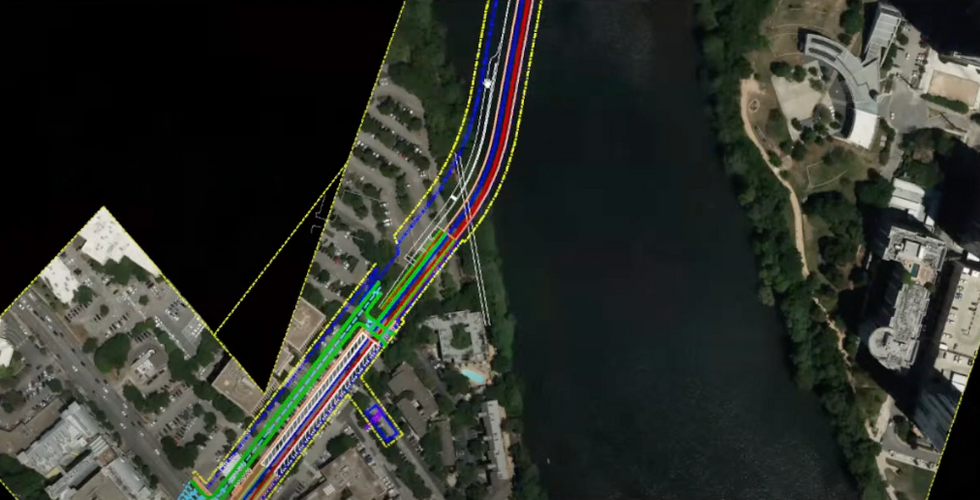 A view of the Blue Line by Lady Bird Lake. (Project Connect)
The line involves some coordination with the Texas Department of Transportation. That's because the department is working on an intersection that will have to be built before the phasing of the section of the Blue Line involving an I-35 crossing.
When it comes to the safety of cyclists and walkers, design ideas include a pedestrian hybrid beacon by East Bouldin Creek that would provide a protected signal to cross. And for the intersection TxDOT is carrying out, Project Connect is working with them on pedestrian access across the intersection. It could involve shared use paths along the street and crossings beneath it.
This summer, the public can expect 30% of design and cost estimates to be released. Though the project was $7.1 billion when voters approved it in November 2020, the latest estimates factoring in inflation and supply chain constraints show it could ultimately be upwards of $10 billion.