Get connected with our daily update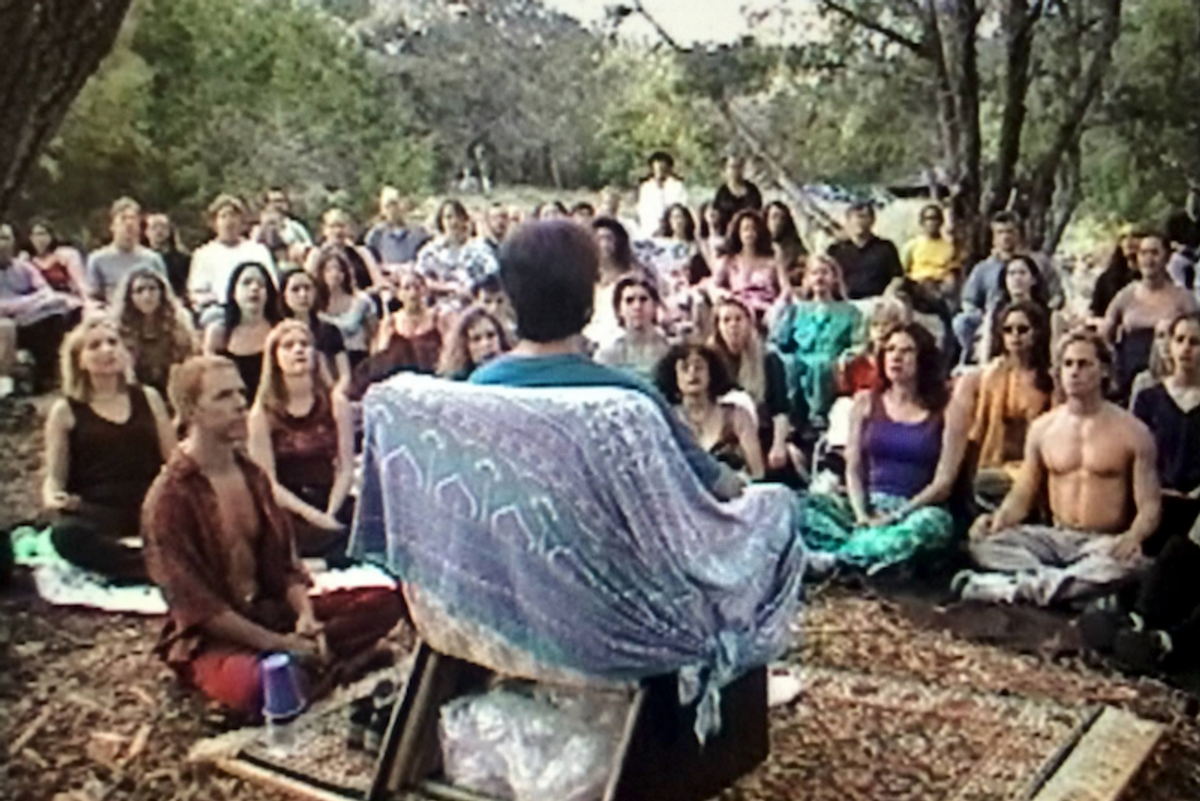 Radhia Gleis never meant to join a cult—in fact, she didn't even know she was part of one until decades after she had joined—and she's still picking up the pieces that her departure left behind.
---
Although it was Buddhafield, a movement that has been called a cult by a host of ex-followers, that brought Gleis to the Hill Country, the group's Austin presence has diminished to almost nothing. After over two decades in the group, Gleis revealed it all in her first-place PenCraft award-winning book, "The Followers, 'Holy Hell' and the Disciples of Narcissistic Leaders" in which she talks about the dangers of groupthink and the impact that spending years in the Buddhafield cult had on her.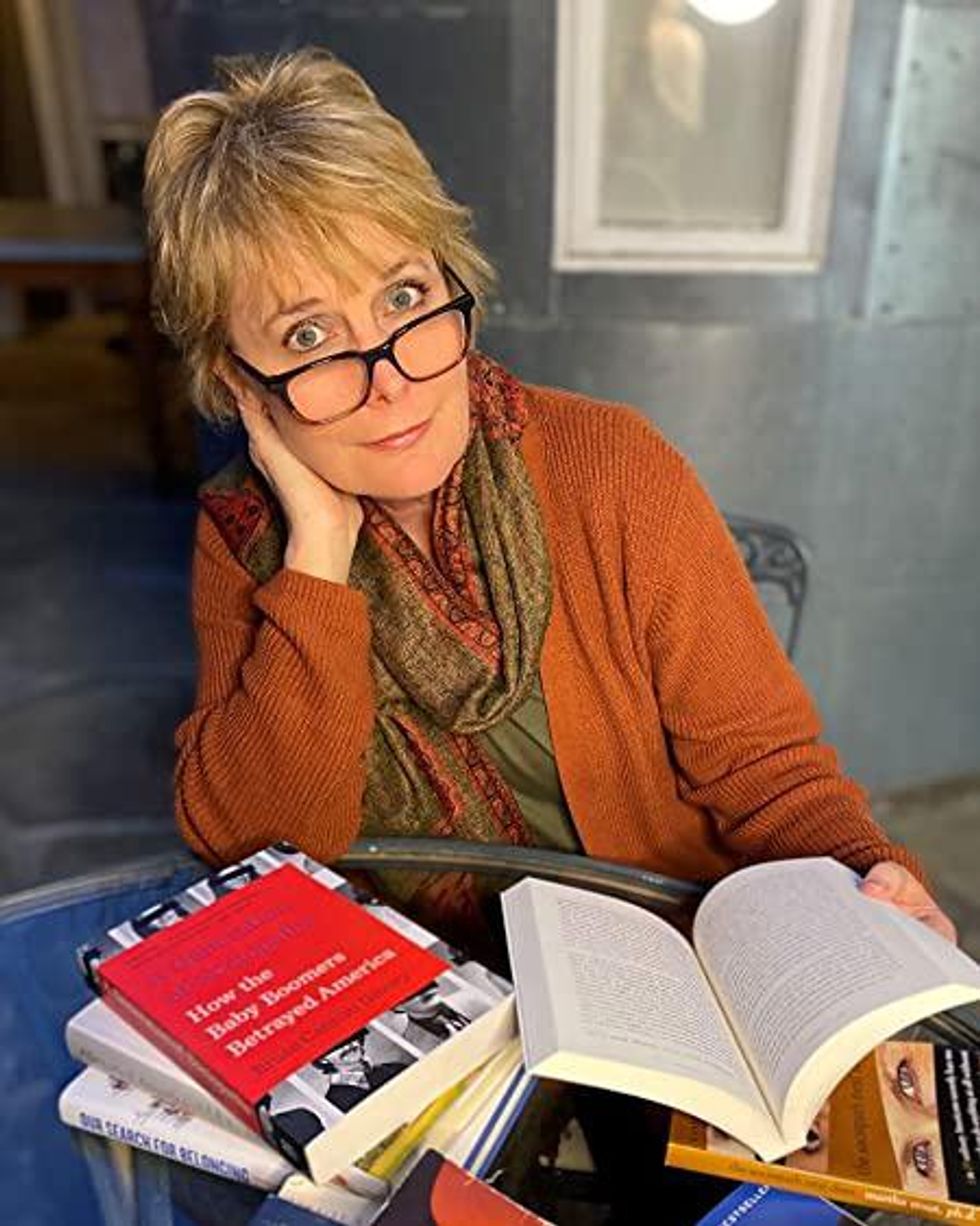 Gleis now works as a clinical nutritionist and is working on healing through her art. (radiagleis.com)
From a "well-to-do" family in California, Gleis was learning how to make cocktails for wealthy dinner guests shortly after she learned how to walk. She grew up emotionally distant from her parents and only brother; Gleis vividly remembered being called "dopey" by her father, consistently forgotten by her mother and held at knifepoint by her brother.
Needless to say, Gleis grew up without secure connections. On top of that, she grew up in the 1960s and '70s during mass cultural upheaval, the free love movement and obsession with Eastern religions.
"There were these desires to expand your thinking, expand your consciousness as opposed to the 'Leave it to Beaver' kind of paradigm," Gleis told Austonia. "There was a rebellion, a schism in the culture."
She had become interested in the idea of nirvana when she was in high school, so when a friend told her about spirituality sessions with a beautiful woman named Malila who claimed to have experienced God directly, her interest was piqued.
Her experiences with Malila threw her into the spiritual realm. Gleis met Jaime Gomez, the would-be leader of the Buddhafield cult who went by many names, in the early 1980s through a friend of Malila's in California. Gomez, a native of Venezuela, was known to often wear only eyeliner and a speedo in his prime and when Gleis met him, he was clad only in a golden tan, skin-tight jeans and a small vest.
The Shakti scam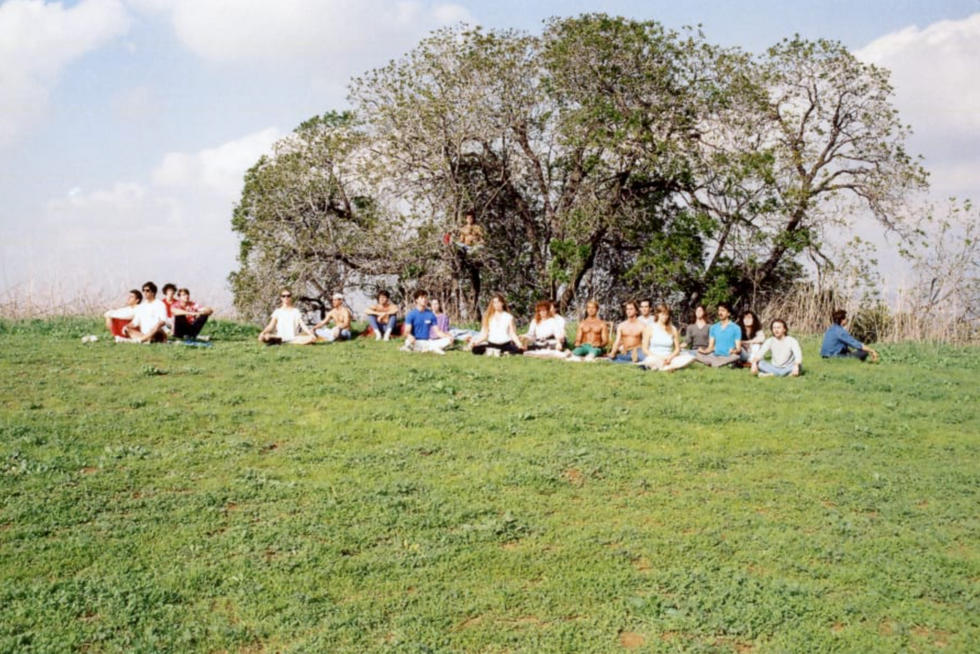 Gomez originally began guiding members through an independent spiritual journey but flags were raised when he began to see himself as a godlike figure. (WRA Productions LLC)
Her initiation was subtle—it started as just a group of friends who followed Gomez, a young yogi with a small but growing following, to learn techniques of "The Knowing" that he possessed. Members were initiated via "shakti," a godly transfer of power that opened your third eye. Members would "pranam," or deeply bow to show respect, to God during the first four years of Gleis' time with Gomez.
The initiation started as a relationship between the individual and their "divine birthright" through God.
"Generations were trying to get Shakti from him, they were trying to get his energy," Gleis said. "He was like, 'Whatever you experience in your initiation is between you and God, it has nothing to do with me.'"
Things started to change at the next initiation when Gomez had new members pranam to him and connect to his love, not the divine love they had come seeking.
"He would say, 'Well, Radhia, some people, not you, need a living person they can touch and see and talk to, I am just being that for them,'" Gleis said. "So he considered himself now a living deity like Jesus or Krishna or Buddha."
Although she did not support the pranam to Gomez, the shift was harrowing. While Gomez was a "skilled sociopath," Gleis said, he was also her friend and she was his close adviser; he knew all of her' hopes, dreams, fears and how to keep her around.
"If you go to Disneyland, it's a fantasy, but you're willing to forgo your disbelief for the fun, for the ride," Gleis said. "But what if you don't know it's fake? What if all your friends and all your family are in on it? And the one person that you revere the most is creating the illusion?"
It would take years for Gleis to learn Gomez was secretly taking advantage of members in the group.
The domino effect
Life inside Buddhafield's compound was well-documented by Will Allen, who made the documentary "Holy Hell" years after leaving. (WRA Productions LLC)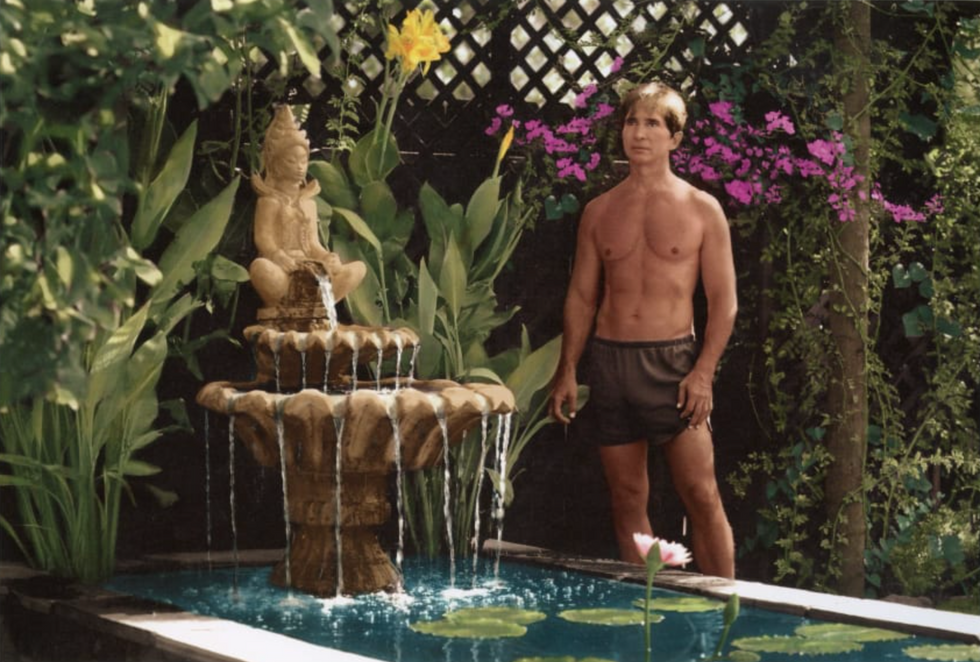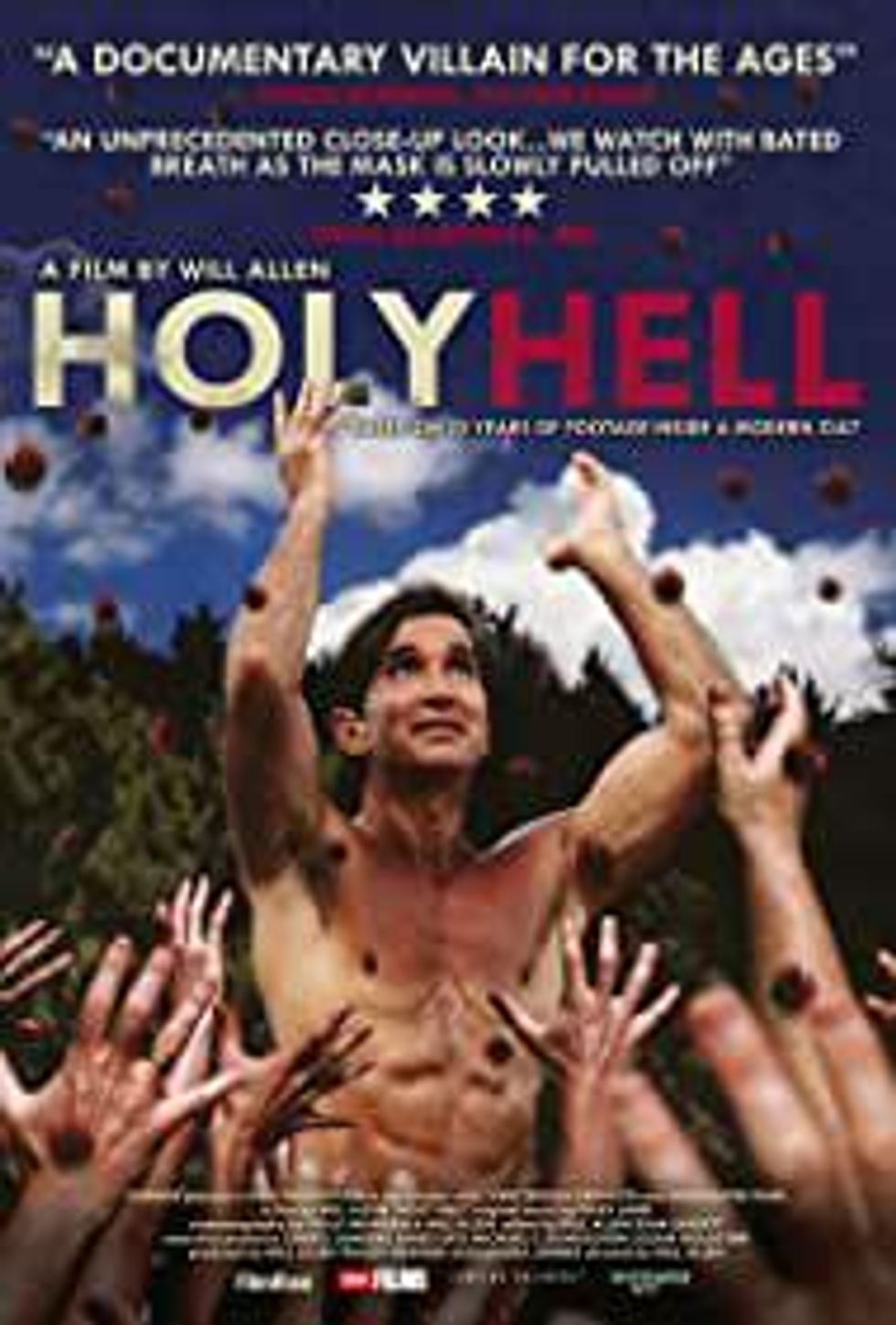 The Buddhafield waltzed into Austin from West Hollywood in the late '90s after accusations against Gomez came out, Gleis would later learn. She found out that later that multiple members alleged that Gomez sexually abused them, and it was a pattern of his to jump ship and change his name once people started speaking out.

There were a few reasons the group chose Austin: their new home had to be in a warm climate, near a body of water, full of rich culture and jobs.
Having been in the cult for over a decade, the Austin move had triggered a need to build a life outside Buddhafield for Gleis. The connections she made outside the "family" she had made for herself led her to visit the home of an injured member of Buddhafield, where she says she was greeted by two men who told her tales of Gomez's transgressions.
Tales of Gomez attempting to hypnotize male members of the group into removing their clothes, which Gomez would deny, and his penchant for using the AIDS crisis to scare members into silence came to light. It was a feat in and of itself to tell a single soul about the things the victims had experienced, let alone make formal charges.
Among the victims was Will Allen, who released the documentary "Holy Hell," made from hours of his own original footage, in 2016 to detail his experiences.
The women in the group were untouched to Gleis' knowledge and some of the victims took years to gain the courage to speak out.
"Now it was like dominoes, it was like this was our #MeToo movement. When this guy came out, now all of a sudden, I'm getting phone calls because the rumors spread," Gleis said. "It was very heartbreaking—I started hearing all these stories of what (Gomez) had done and all the secrets that all of these men had been holding, these traumas that they had been holding in for years."
That was her line in the sand—so, at 55 years old, Gleis left Buddhafield, "alone and forsaken." And she has learned a good deal about herself since then—she works as a clinical nutritionist but left all of her friends behind, with no one to fall on but herself.
It has been 15 years since her departure—15 years to ponder how she was manipulated into that place. Gleis often compares those two decades of her life to Trumpism, where Gomez had tapped into her preconceived notions and led her to believe what she wanted to believe.
As someone who grew up not knowing love, it made sense to jump headfirst into the sense of community and protection that Buddhafield offered.
"We have to be careful when we use words like 'brainwashed.' We went willingly. Jaime didn't torture us. He didn't brainwash us," Gleis said. "All he did as a narcissist—he figured out what we were all thinking about and he became that for us. When you pranam to him, which we did, then he becomes bolder. That's what a sociopath does."
Gleis details her story of what led her in and out of Buddhafield in her book, "The Followers." Gomez and certain members who are still connected to Buddhafield have moved on to Hawai'i, but Gleis remains in Austin and is currently working on a children's novella.

Enjoying Austonia? Signup for our newsletter to get daily Austin news, straight to your morning inbox!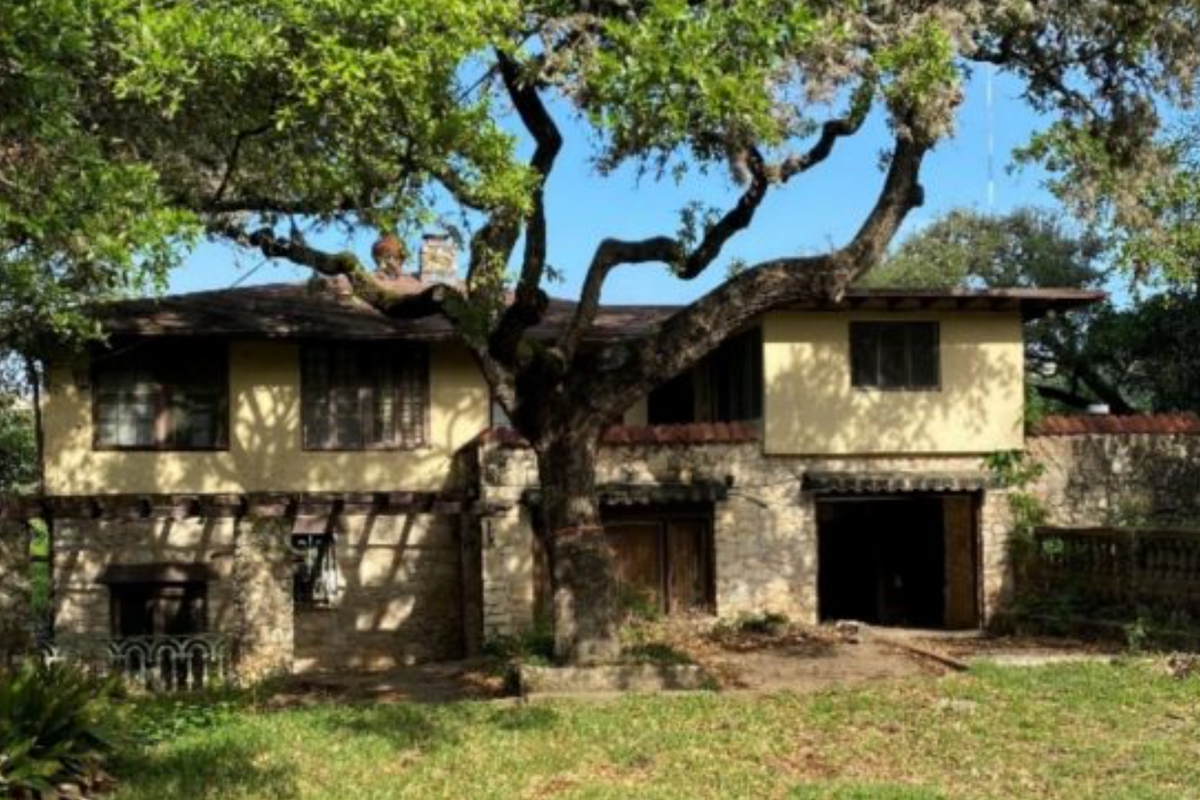 Austin Monitor
By Jonathan Lee
The Planning Commission was split Tuesday on whether to help save an eclectic lakefront estate from demolition by zoning it historic amid concerns over tax breaks and the likelihood that a previous owner participated in segregation as a business owner.
The property in question, known as the Delisle House, is located at 2002 Scenic Drive in Tarrytown. The main house, with Spanish and Modern influences, was built in 1923 by Raymond Delisle, an optician. A Gothic Revival accessory apartment was built in 1946. The current owner applied to demolish the structures in order to build a new home.'
Historic preservationists, for their part, overwhelmingly support historic zoning, which would preserve the buildings in perpetuity. The Historic Landmark Commission unanimously voted to initiate historic zoning in July, citing architectural significance, landscape features and association to historic figures. City staffers recommend historic zoning, calling both structures one-of-a-kind examples of vernacular architecture.
Tarrytown neighbors have also banded together to stop the demolition. Many have written letters, and a few spoke at the meeting. "How could anyone buy this property with the intent of destroying it?" Ila Falvey said. "I think it's an architectural treasure."
Michael Whellan, an attorney representing the property owner, said that the claims made by preservationists are shaky. The buildings are run down, he said, and have had substantial renovations. A structural engineer hired by the owner said any attempt at preservation would involve tearing down and rebuilding – an undertaking Whellan said would likely cost millions.
Whellan also argued that any historical significance derived from the property's association with Delisle and longtime owner C.H. Slator is dubious. "These men are not noted for any civic, philanthropic or historic impact," he said.
What's more, according to Whellan, Slator likely participated in segregation as the owner of the Tavern on North Lamar Boulevard between 1953 and 1960.
A city staffer, however, said she found no evidence to support the claim. "We would never landmark a property where a segregationist lived, or there was a racist person," Kimberly Collins with the Historic Preservation Office said.
Commissioner Awais Azhar couldn't support historic zoning in part due to lingering uncertainty about Slator. "Focusing on that factor is not here to disparage an individual or family. It is not about playing the race card. This is an important assertion for us to consider as Planning commissioners," Azhar said.
Commissioner Carmen Llanes Pulido said that allegations of racism should come as no surprise. "We're talking about white male property owners in the 1950s, in Austin, on the west side – and of course they were racist," she said. But she argued that allowing the house to be demolished based on these grounds does nothing to help people of color who have been harmed by racism and segregation.
The question of tax breaks was also controversial. Michael Gaudini, representing the property owner, said that the tax breaks associated with historic zoning would exacerbate inequality by shifting property tax burdens to less affluent communities. City staffers estimate that the property, appraised at $3.5 million, would get either a $8,500 or $16,107 property tax break annually, depending on whether a homestead exemption is applied.
Commissioner Grayson Cox preferred the commission focus not on tax breaks but on whether the structures merit preservation. "To me, nothing in the historic preservation criteria lists, is this person deserving of a tax break or not?"
Azhar, on the other hand, said he plans to propose a code amendment getting rid of city property tax breaks for historic properties.
The commission fell one vote short of recommending historic zoning, with six commissioners in support and three opposed. Azhar and commissioners Claire Hempel and Greg Anderson voted against.
The odds of City Council zoning over an owner's wishes are slim. Nine out of 11 members must vote in favor, and there have only been a handful of such cases over the past several decades.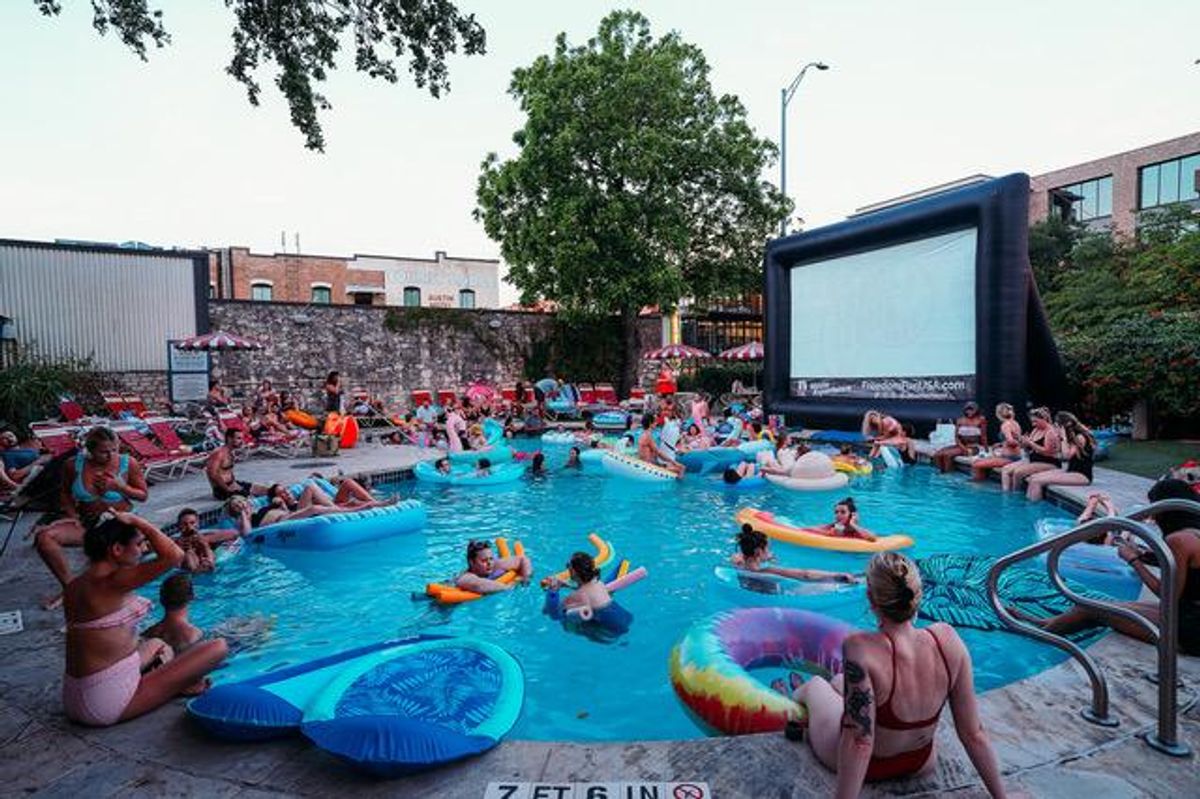 Austin Motel
What's new in Austin food & drink this week:
Nau's Enfield Drug closing after losing their lease. Did McGuire Moorman Lambert buy the building, with its vintage soda fountain?
Nixta Taqueria Chef Edgar Rico named to Time Magazine's Time 100 Next influencer list, after winning a James Beard Award earlier this year.
Question: From what BBQ joint did pescatarian Harry Styles order food this week?
Austin Motel is opening the pool and pool bar Wednesday nights in October for Freaky Floats.
Vincent's on the Lake closing due to "economic conditions and low water levels [at Lake Travis]."
Cenote has closed its Windsor Park location. The East Cesar Chavez location remains open.
The Steeping Room on N. Lamar has closed.
Local startup It's Skinnyscored new financing for its gluten-free pasta business.
P. Terry's opened a new location in Kyle, at 18940 IH-35.