Get connected with our daily update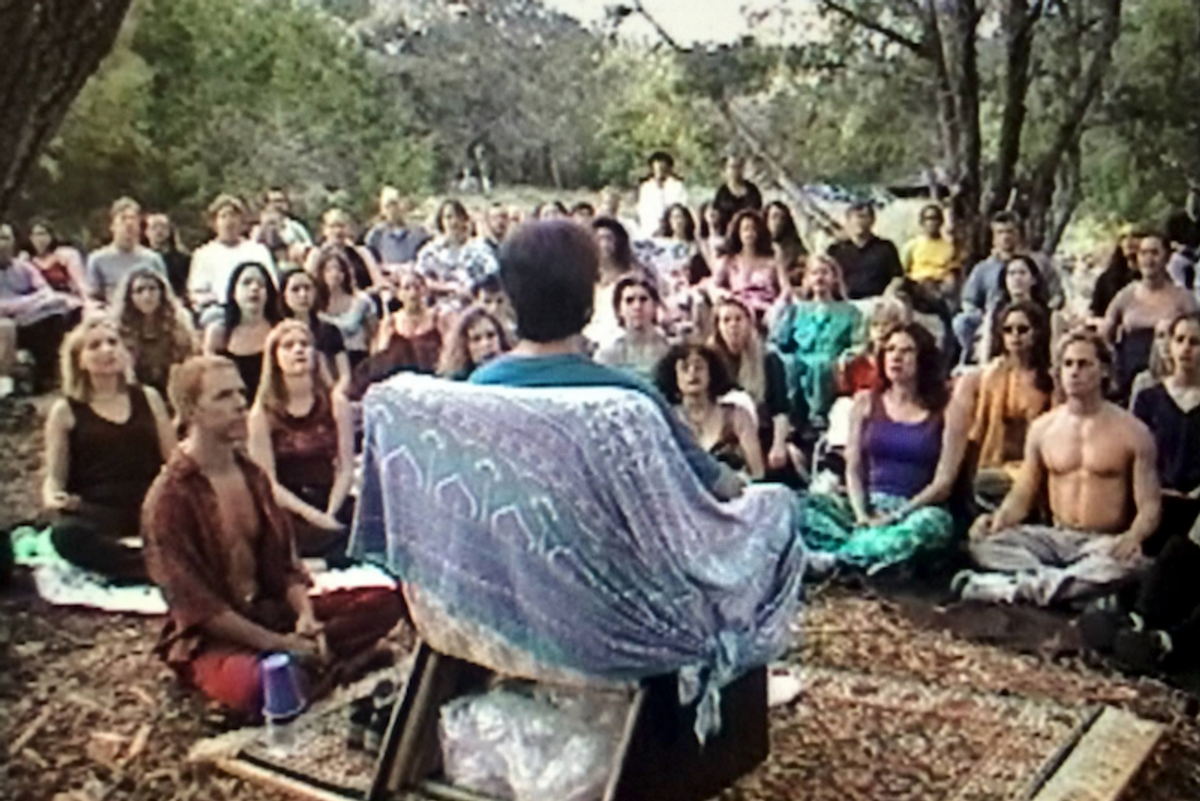 Radhia Gleis never meant to join a cult—in fact, she didn't even know she was part of one until decades after she had joined—and she's still picking up the pieces that her departure left behind.
---
Although it was Buddhafield, a movement that has been called a cult by a host of ex-followers, that brought Gleis to the Hill Country, the group's Austin presence has diminished to almost nothing. After over two decades in the group, Gleis revealed it all in her first-place PenCraft award-winning book, "The Followers, 'Holy Hell' and the Disciples of Narcissistic Leaders" in which she talks about the dangers of groupthink and the impact that spending years in the Buddhafield cult had on her.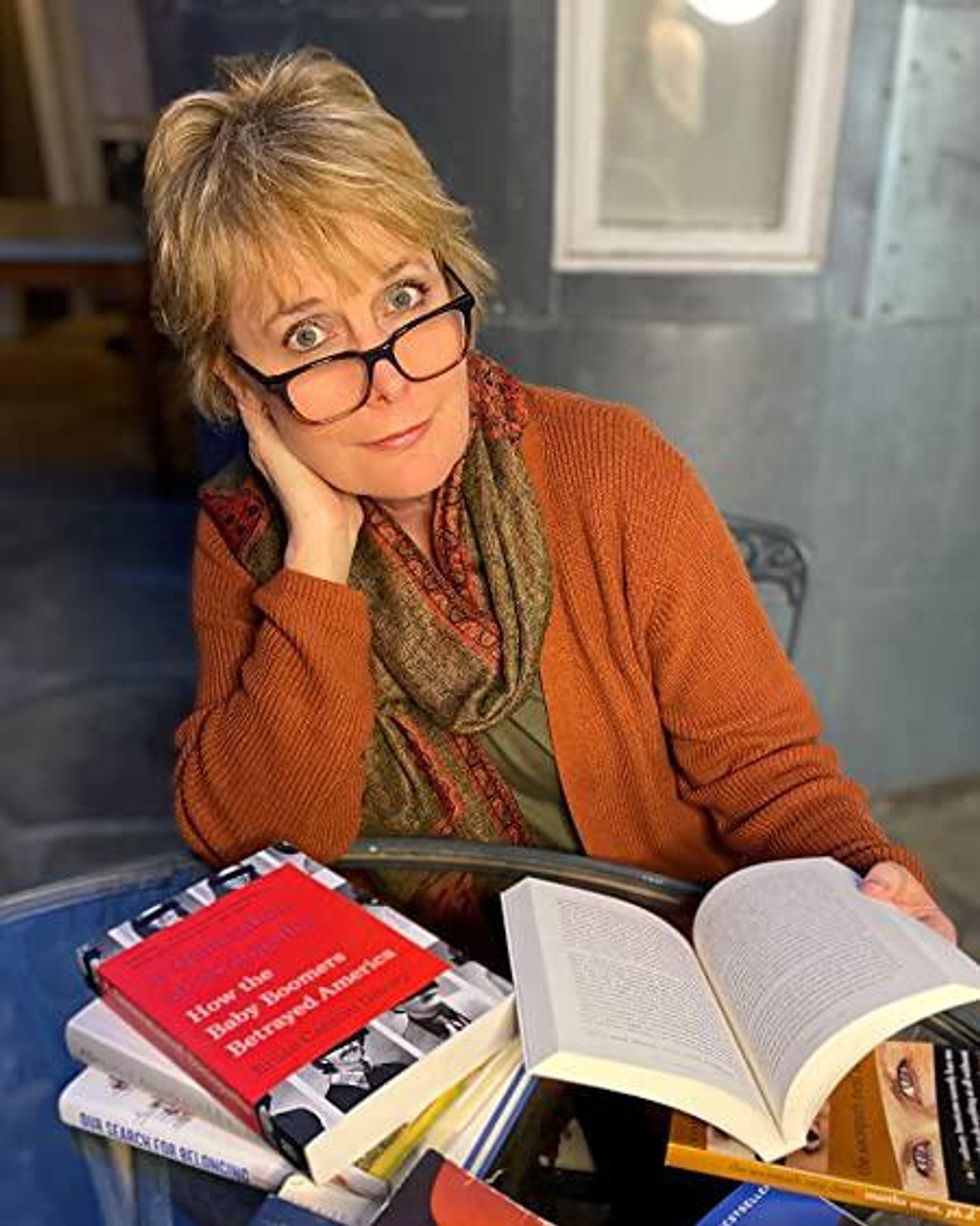 Gleis now works as a clinical nutritionist and is working on healing through her art. (radiagleis.com)
From a "well-to-do" family in California, Gleis was learning how to make cocktails for wealthy dinner guests shortly after she learned how to walk. She grew up emotionally distant from her parents and only brother; Gleis vividly remembered being called "dopey" by her father, consistently forgotten by her mother and held at knifepoint by her brother.
Needless to say, Gleis grew up without secure connections. On top of that, she grew up in the 1960s and '70s during mass cultural upheaval, the free love movement and obsession with Eastern religions.
"There were these desires to expand your thinking, expand your consciousness as opposed to the 'Leave it to Beaver' kind of paradigm," Gleis told Austonia. "There was a rebellion, a schism in the culture."
She had become interested in the idea of nirvana when she was in high school, so when a friend told her about spirituality sessions with a beautiful woman named Malila who claimed to have experienced God directly, her interest was piqued.
Her experiences with Malila threw her into the spiritual realm. Gleis met Jaime Gomez, the would-be leader of the Buddhafield cult who went by many names, in the early 1980s through a friend of Malila's in California. Gomez, a native of Venezuela, was known to often wear only eyeliner and a speedo in his prime and when Gleis met him, he was clad only in a golden tan, skin-tight jeans and a small vest.
The Shakti scam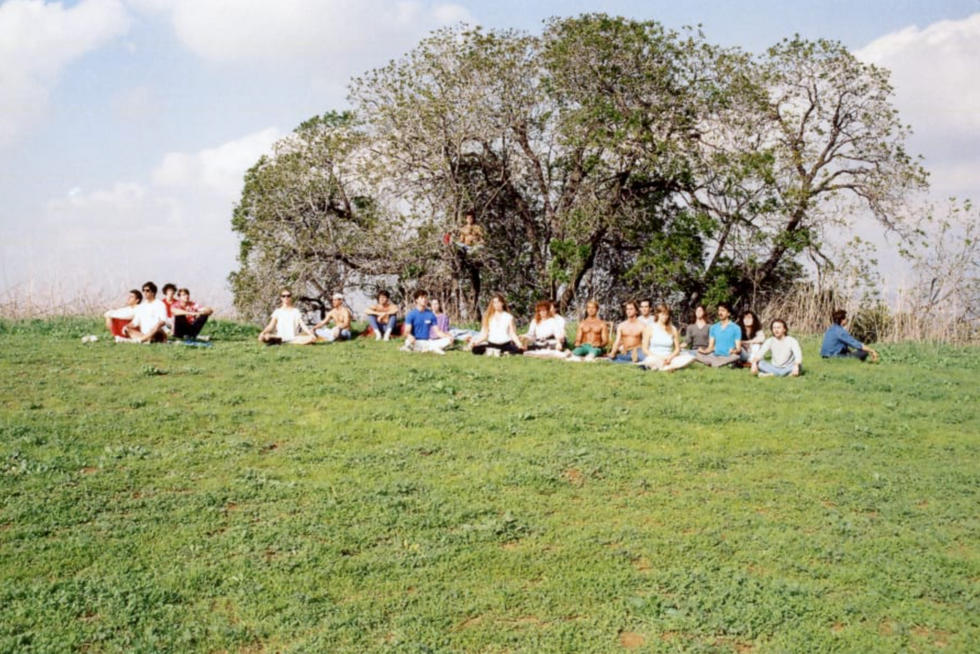 Gomez originally began guiding members through an independent spiritual journey but flags were raised when he began to see himself as a godlike figure. (WRA Productions LLC)
Her initiation was subtle—it started as just a group of friends who followed Gomez, a young yogi with a small but growing following, to learn techniques of "The Knowing" that he possessed. Members were initiated via "shakti," a godly transfer of power that opened your third eye. Members would "pranam," or deeply bow to show respect, to God during the first four years of Gleis' time with Gomez.
The initiation started as a relationship between the individual and their "divine birthright" through God.
"Generations were trying to get Shakti from him, they were trying to get his energy," Gleis said. "He was like, 'Whatever you experience in your initiation is between you and God, it has nothing to do with me.'"
Things started to change at the next initiation when Gomez had new members pranam to him and connect to his love, not the divine love they had come seeking.
"He would say, 'Well, Radhia, some people, not you, need a living person they can touch and see and talk to, I am just being that for them,'" Gleis said. "So he considered himself now a living deity like Jesus or Krishna or Buddha."
Although she did not support the pranam to Gomez, the shift was harrowing. While Gomez was a "skilled sociopath," Gleis said, he was also her friend and she was his close adviser; he knew all of her' hopes, dreams, fears and how to keep her around.
"If you go to Disneyland, it's a fantasy, but you're willing to forgo your disbelief for the fun, for the ride," Gleis said. "But what if you don't know it's fake? What if all your friends and all your family are in on it? And the one person that you revere the most is creating the illusion?"
It would take years for Gleis to learn Gomez was secretly taking advantage of members in the group.
The domino effect
Life inside Buddhafield's compound was well-documented by Will Allen, who made the documentary "Holy Hell" years after leaving. (WRA Productions LLC)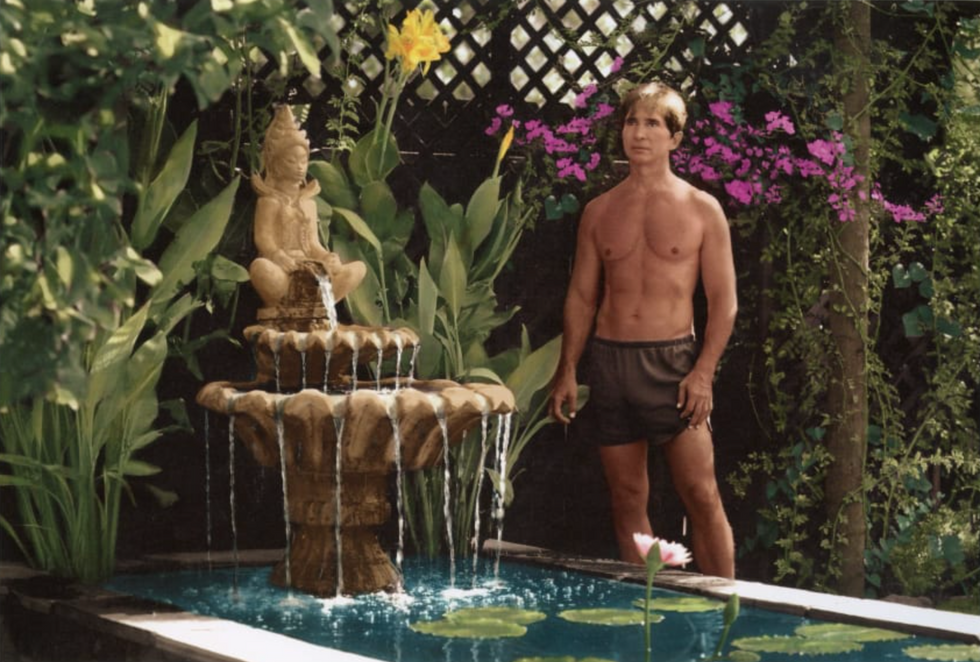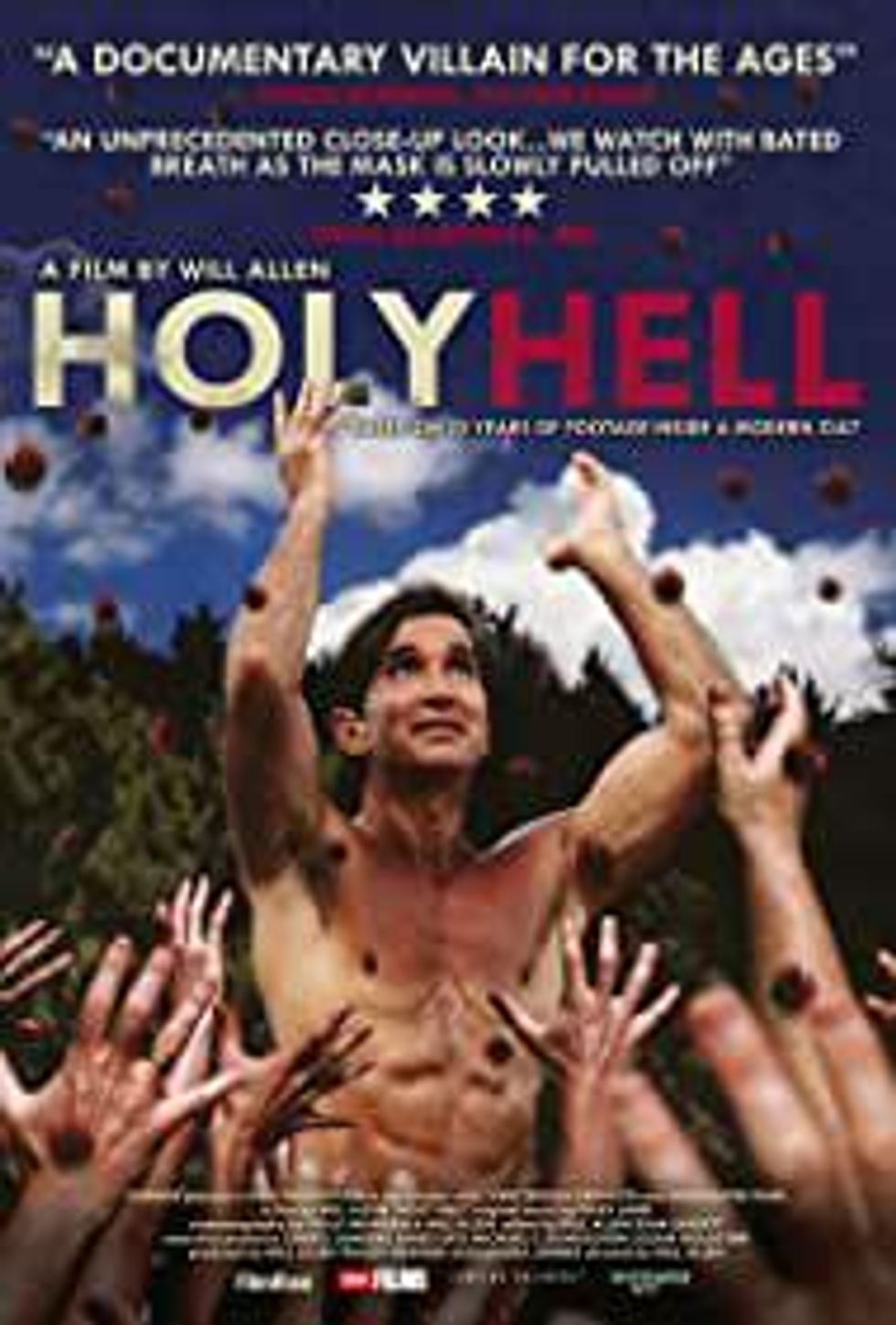 The Buddhafield waltzed into Austin from West Hollywood in the late '90s after accusations against Gomez came out, Gleis would later learn. She found out that later that multiple members alleged that Gomez sexually abused them, and it was a pattern of his to jump ship and change his name once people started speaking out.

There were a few reasons the group chose Austin: their new home had to be in a warm climate, near a body of water, full of rich culture and jobs.
Having been in the cult for over a decade, the Austin move had triggered a need to build a life outside Buddhafield for Gleis. The connections she made outside the "family" she had made for herself led her to visit the home of an injured member of Buddhafield, where she says she was greeted by two men who told her tales of Gomez's transgressions.
Tales of Gomez attempting to hypnotize male members of the group into removing their clothes, which Gomez would deny, and his penchant for using the AIDS crisis to scare members into silence came to light. It was a feat in and of itself to tell a single soul about the things the victims had experienced, let alone make formal charges.
Among the victims was Will Allen, who released the documentary "Holy Hell," made from hours of his own original footage, in 2016 to detail his experiences.
The women in the group were untouched to Gleis' knowledge and some of the victims took years to gain the courage to speak out.
"Now it was like dominoes, it was like this was our #MeToo movement. When this guy came out, now all of a sudden, I'm getting phone calls because the rumors spread," Gleis said. "It was very heartbreaking—I started hearing all these stories of what (Gomez) had done and all the secrets that all of these men had been holding, these traumas that they had been holding in for years."
That was her line in the sand—so, at 55 years old, Gleis left Buddhafield, "alone and forsaken." And she has learned a good deal about herself since then—she works as a clinical nutritionist but left all of her friends behind, with no one to fall on but herself.
It has been 15 years since her departure—15 years to ponder how she was manipulated into that place. Gleis often compares those two decades of her life to Trumpism, where Gomez had tapped into her preconceived notions and led her to believe what she wanted to believe.
As someone who grew up not knowing love, it made sense to jump headfirst into the sense of community and protection that Buddhafield offered.
"We have to be careful when we use words like 'brainwashed.' We went willingly. Jaime didn't torture us. He didn't brainwash us," Gleis said. "All he did as a narcissist—he figured out what we were all thinking about and he became that for us. When you pranam to him, which we did, then he becomes bolder. That's what a sociopath does."
Gleis details her story of what led her in and out of Buddhafield in her book, "The Followers." Gomez and certain members who are still connected to Buddhafield have moved on to Hawai'i, but Gleis remains in Austin and is currently working on a children's novella.

Enjoying Austonia? Signup for our newsletter to get daily Austin news, straight to your morning inbox!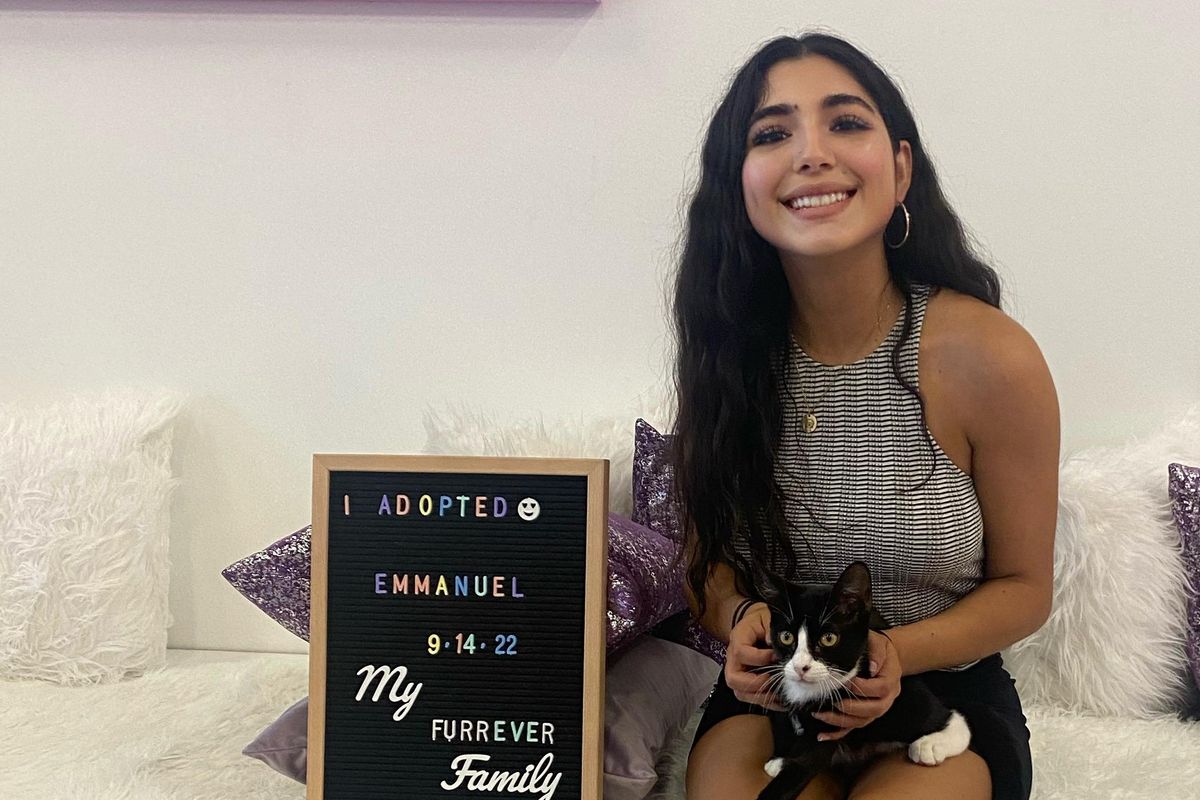 Purr-fecto Cat Lounge
Timmy and Tommy are ready to play.
As the 2-month-old white-and-tabby brothers swat feather wands, chase toys and generally hold court inside Purr-fecto Cat Lounge, a half-dozen potential adoptive parents look on lovingly, trying to get their attention.
"This is kind of like the speed dating of cats," said Lupita Foster, owner of Purr-fecto Cat Lounge. "I intentionally didn't put in any tables. That's why we call it a lounge instead of a cat café because we have these lounge areas where you can sit and relax and cuddle."
Foster, who has owned a cleaning company, Enviromaids, for 18 years, was inspired to open Purr-fecto Cat Lounge after adopting her own cat, Romeo, from a local shelter.
"When you want to adopt a cat, you have to spend a lot of time with them to get their personality," Foster said. "I wanted to do something to help the community and something that makes me feel good, that warms my heart. A business with a purpose. This was a perfect idea."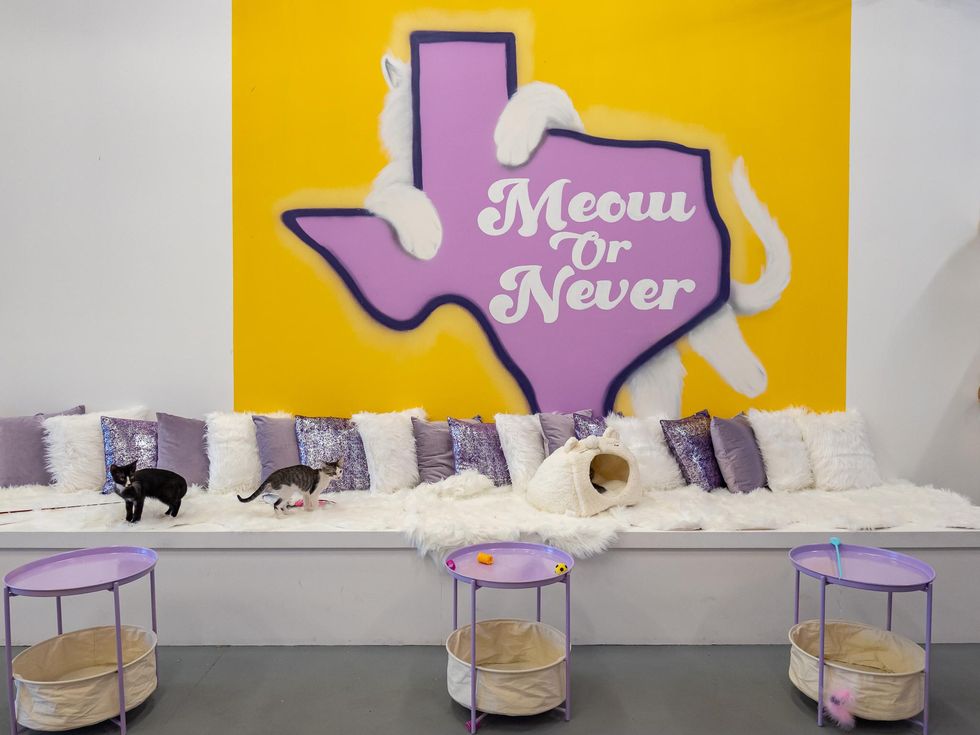 Actually, a purr-fect idea.
Inspired in part by a cat lounge she visited in Los Angeles, Foster began laying the groundwork for the business in late 2021 and officially opened the doors of Purr-fecto Cat Lounge, located at 2300 S. Lamar Blvd., in July 2022. Since then, she's worked with rescue organizations such as Fuzzy Texan Animal Rescue and Sunshine Fund Cat Rescue to facilitate nearly 100 cat adoptions.
At any given time, there are 10-15 cats living in the space, which features an ideal blend of calm, cool corners and adorably Instagrammable backdrops with phrases such as "I want to spend all my 9 lives with you."
Lina Martinez, 32, learned about Purr-fecto Cat Lounge from a friend's Instagram post and made an appointment to visit two days later.
"My first impression was, 'AWW!'" Martinez said. "The kittens were to die for. I felt happy and at peace – just what I needed."
Visitors to the cat lounge pay $15 for a 30-minute CATXperience session or $30 for a 70-minute session that is spent getting to know the personalities of each cat. Foster said the first thing she typically sees from visitors to the lounge is a smile.
"Everybody that enters the door is smiling," she said. "And we've seen people who have cried because they can't have kids and they decide to go and adopt a cat instead."
Foster said she loves bringing in cats who might not have a chance to be adopted at traditional shelters. She told the story of one cat named Izzy, who was partially blind, who was adopted by a family that had a deaf cat at home.
"Izzy was not going to get adopted anywhere else, but she's extremely beautiful," she said. "If she was in a cage in a rescue and you tell people she's blind, she was probably going to be overlooked. But visiting our space, she doesn't seem like she's blind. She knows her way around. She moves around perfectly."
Although Martinez, who had been casually looking for a pet to adopt since moving to Austin nearly four years ago, was interested in a cat named Ruby that she had seen on Purr-fecto's social media, at the lounge she instead found herself drawn to 5-month-old mixed breed Tuxedo cat.
"I thought he was a star," she said. "He worked the room and introduced himself to everyone. When I laid down to pet Ruby, he ran from the other side of the room and cuddled with me. It was game over. He got me."
And she, of course, got him, complete with a commemorative photo that read "My Furrever Family" the day she took him home. Although his original name was Emmanuel, she renamed him Sullivan after her favorite DJ.
"Purr-fecto is special because of the amount of effort and love they put into taking care of the cats," Martinez said, "and finding them good homes and making possible adopters feel at home."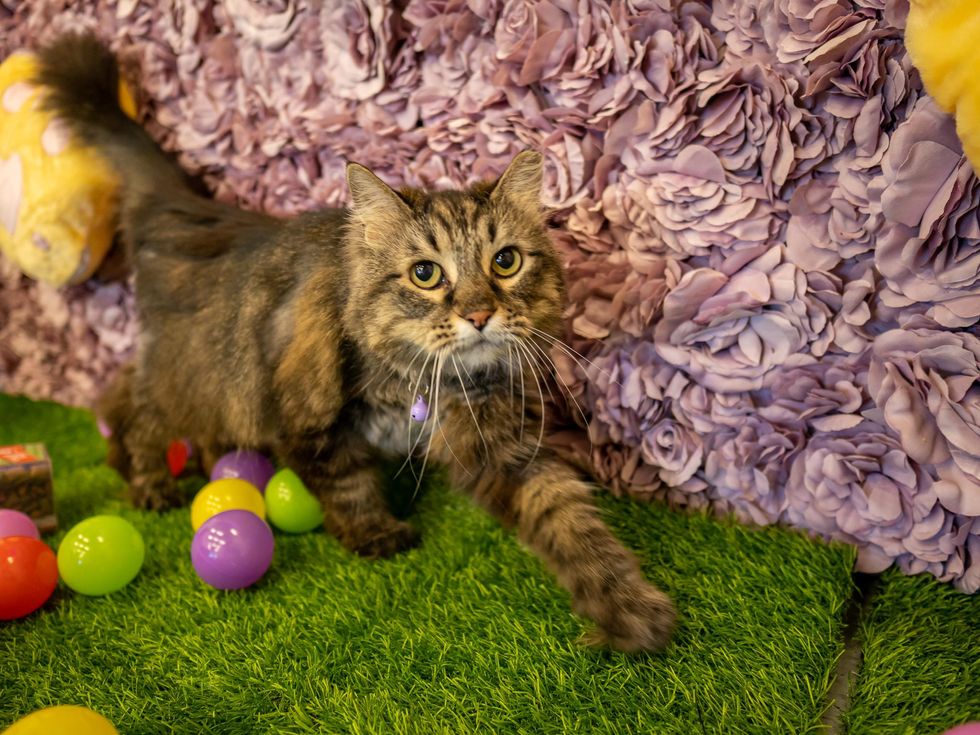 Foster, who spent a recent Thursday hosting a group of teenagers in foster care at the lounge, several of whom expressed interest in working there, said the best part about her new endeavor is that her heart is always full.
"I just feel complete," she said. "I always felt as an entrepreneur that I was missing something. I knew I accomplished a lot, but in my heart I was missing a little connection with the community. Now I'm creating connections between humans and pets and that's amazing. I'm creating family bonds. It's just about love, you know. And we need that."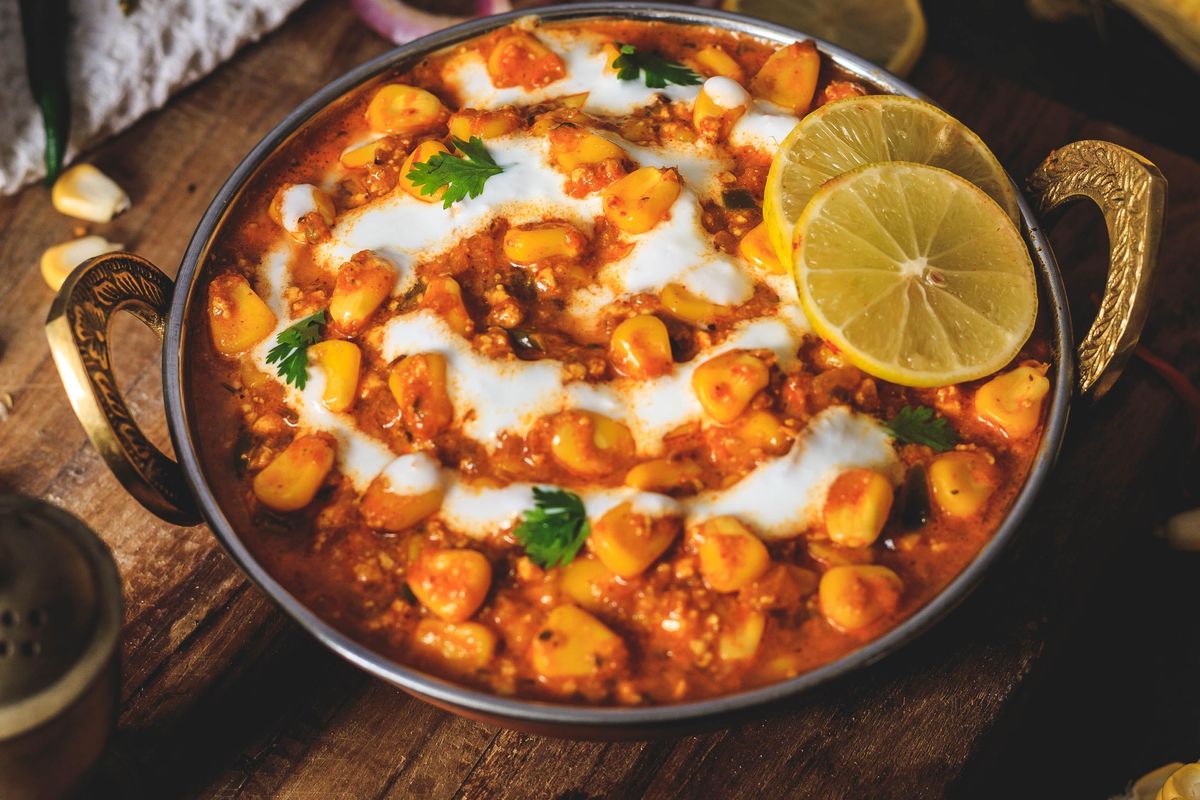 We all have those cravings for an amazing butter chicken or some authentic dosas with coconut chutney, but when I was thinking about where I wanted to go to satisfy my taste buds I realized that my list of great Indian food around Austin was surprisingly short. After doing some research and asking around, here is your list of the best Indian restaurants around town.
This restaurant claims to have the most authentic South Indian food, and from what I've heard, the claims might be true! Their menu features the traditional South Indian dishes of Idlis, Vadas, a variety of Dosas, and more.
If you're looking for an Indian and Tex-Mex fusion cozy restaurant, then look no further! Nasha on East 7th Street prides itself on its specialty margaritas, Tikka con Queso, Biryani, and more creative dishes!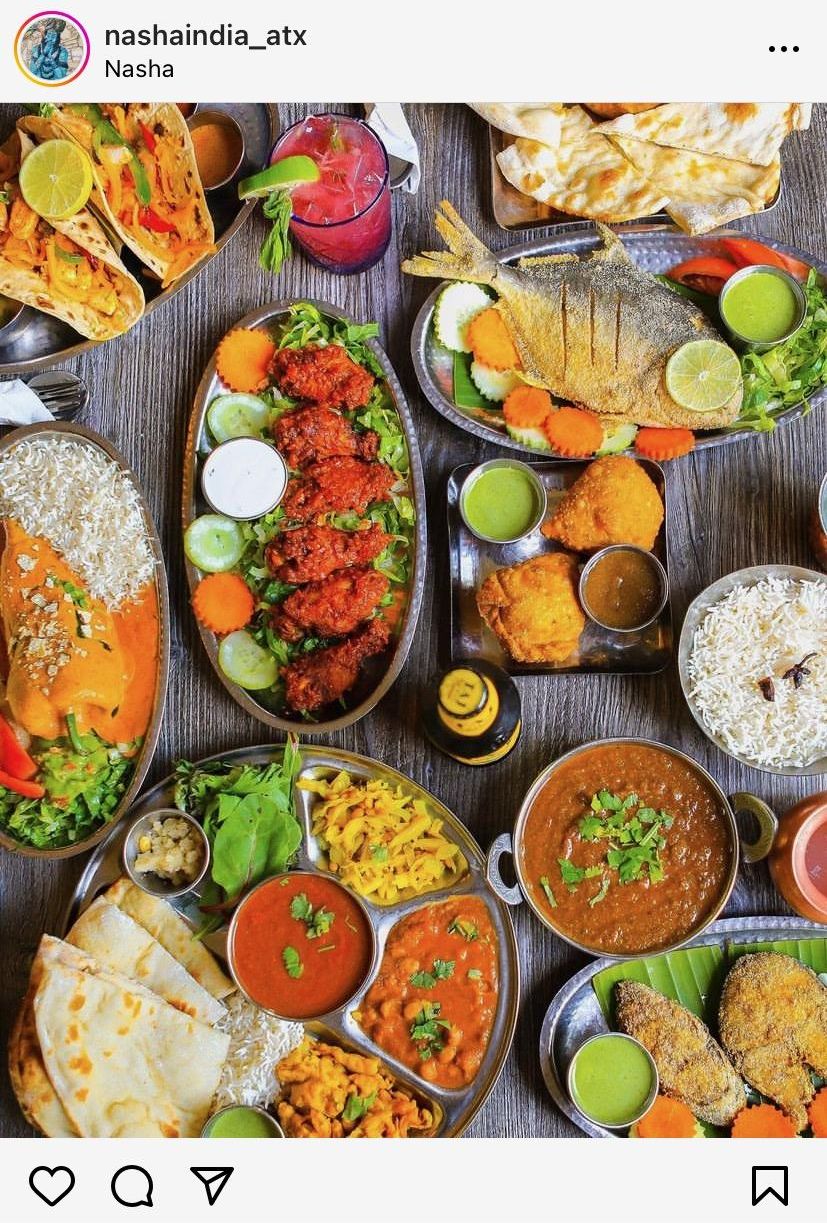 Austin Chai Wala is a personal favorite of mine, with the best masala chai I have ever had in Austin. The quaint truck in Rosedale Market features a unique blend of South Asian cuisine, including Masala Fries, Paratha Wraps, Samosas, and a delicious Mango Lassi.


This Round Rock Restaurant is known for its South Indian food, and its pakoras, a deep-fried North Indian street food filled with vegetables like potatoes or peas. Great stop for comfort food!
The best about this restaurant is its ambiance, and if you're a UT student then it is just a stone's throw away from campus. The Brick wall setting and extensive wine selection make it a great choice for a date night or a treat-yourself dinner.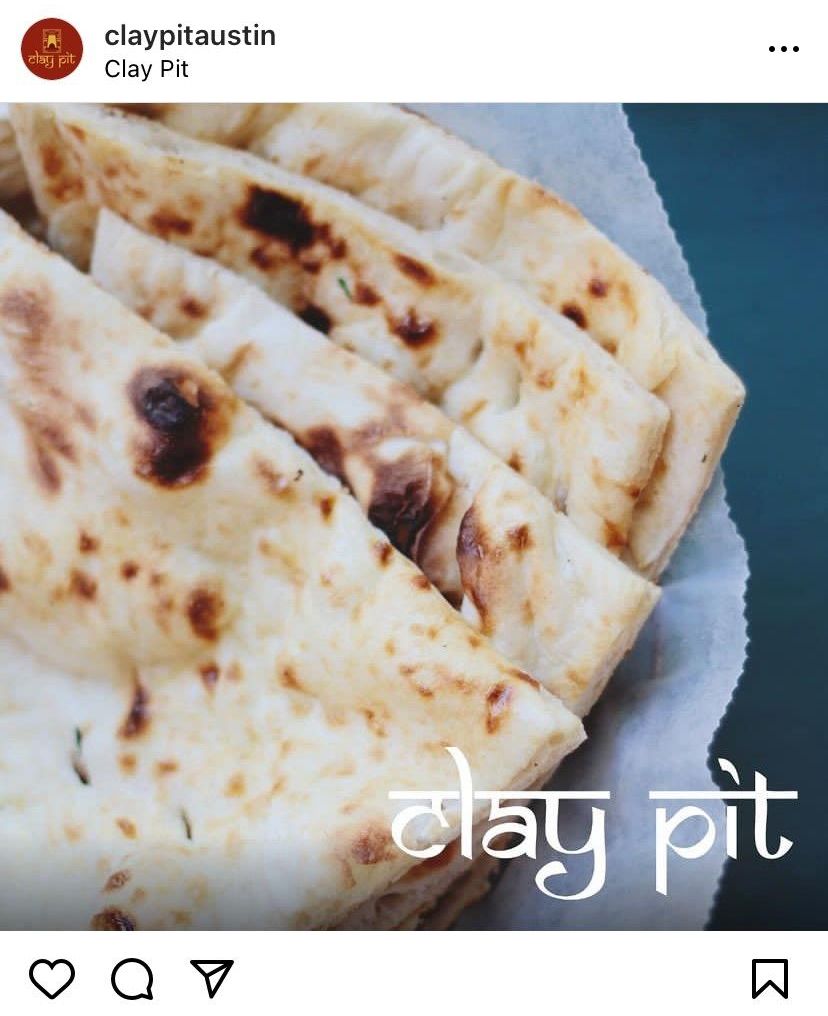 Named after one of the best spices used in Indian cooking, Saffron specializes in a fusion of Himalayan Nepali and Indian cooking. Stop by for some amazing Paneer Tikka, delicious Tandoori meat, or Nepalese fried rice dishes.
This little food truck on Burnet focuses on keeping the authentic South Indian Dosa recipe while embracing modern twists. Check out their menu offering signature dosas, street bites like Samosas, and their original "Doffles", dosa waffle sweet bites.