Get connected with our daily update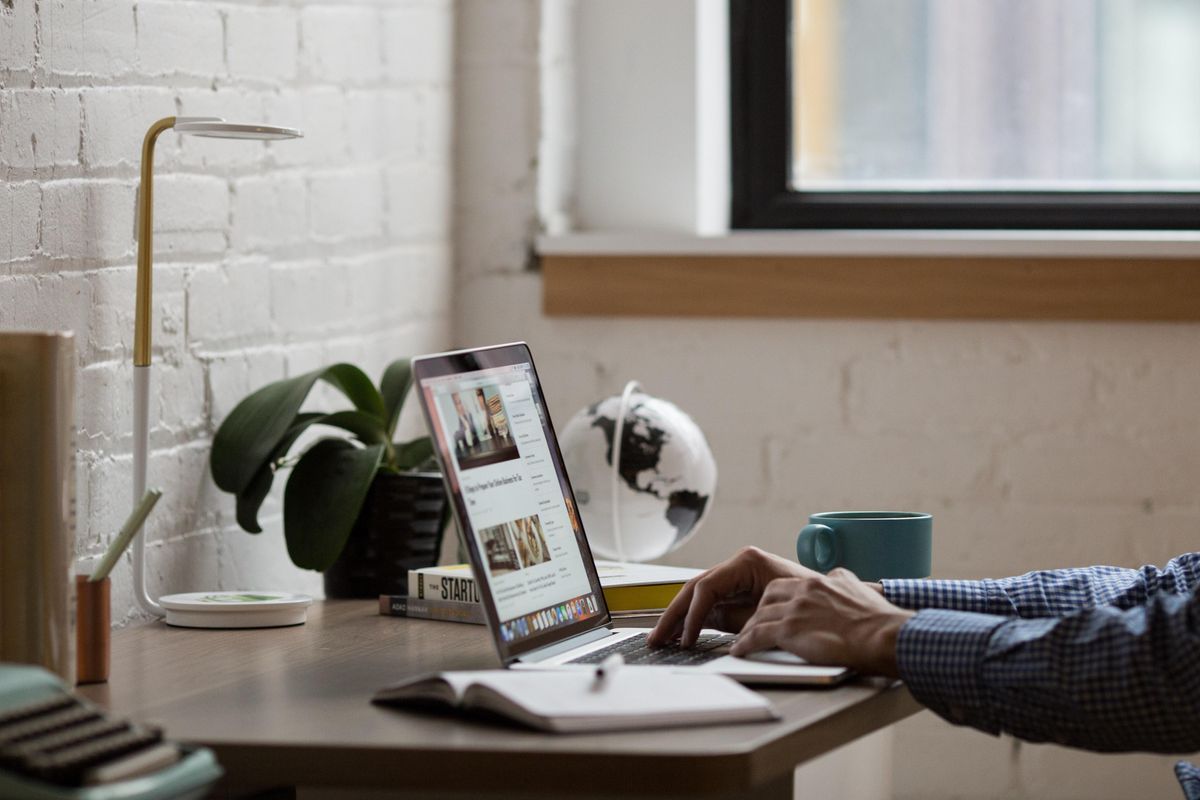 The Hustle, an Austin-based media company focused on business growth, has been acquired by software company HubSpot.
---
Starting out as a simple email newsletter in 2016, The Hustle, has grown to reach over 1.5 million readers and has incorporated a podcast, "My First Million" and a premium research platform, Trends, in order to give entrepreneurs insight and practices to help grow their businesses.
HubSpot           The Hustle       🤝   High-quality content for        scaling companies

— HubSpot (@HubSpot) 1612451668.0
The media company is being acquired for an undisclosed amount. Sam Parr, CEO and founder of The Hustle, said in a Twitter thread that he would be taking that number "to the grave."

In the acquisition by HubSpot, a customer relationship management platform for growing companies, The Hustle aims to give the company more ways to educate its community through more diverse media.
In a statement on The Hustle's latest newsletter, the media company said the acquisition will also allow them to produce more material, including podcasts, products and other original content while maintaining the free daily email subscription they were founded on.
According to Parr, this is not the first time a larger company has attempted an acquisition. He said most ad-first media companies are going out of business, and he didn't want to join forces with anyone who used that model.
HubSpot is a business-to-business software service company—one of the only kind of business models Parr wanted to be bought by.
What really sold Parr on the purchase though, was when, according to him, HubSpot's CEO, Brian Halligan said, "We want to keep you guys weird, keep your content cool—but put more resources behind it."
In terms of how Parr plans on celebrating the acquisition? He has one thing in mind for his wife: THE outfit.
More on Austin media: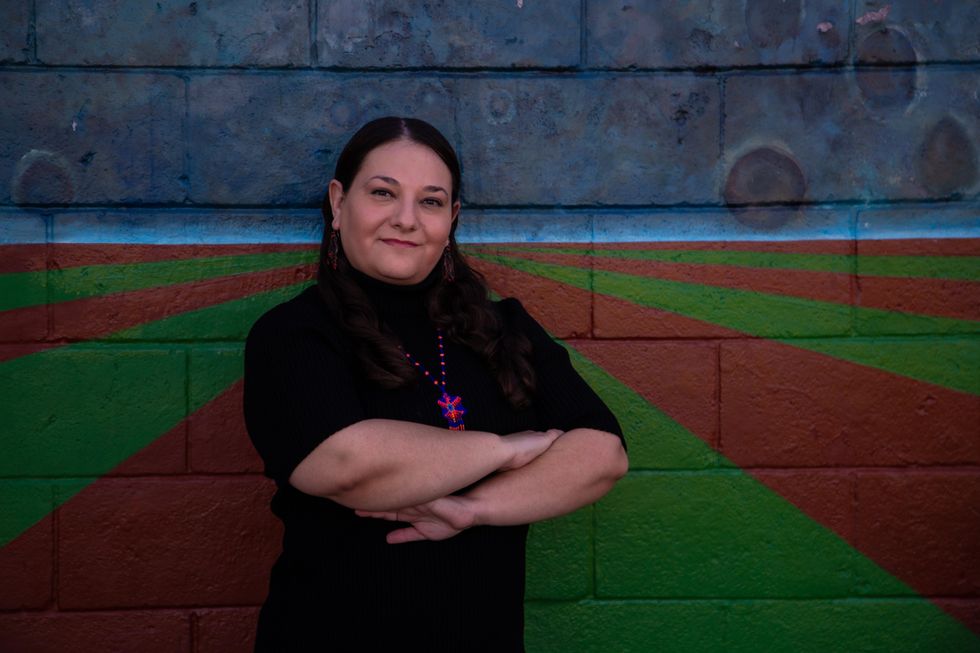 From being an 'add on' to 'the story,' one Latina journalist is elevating the voices in her community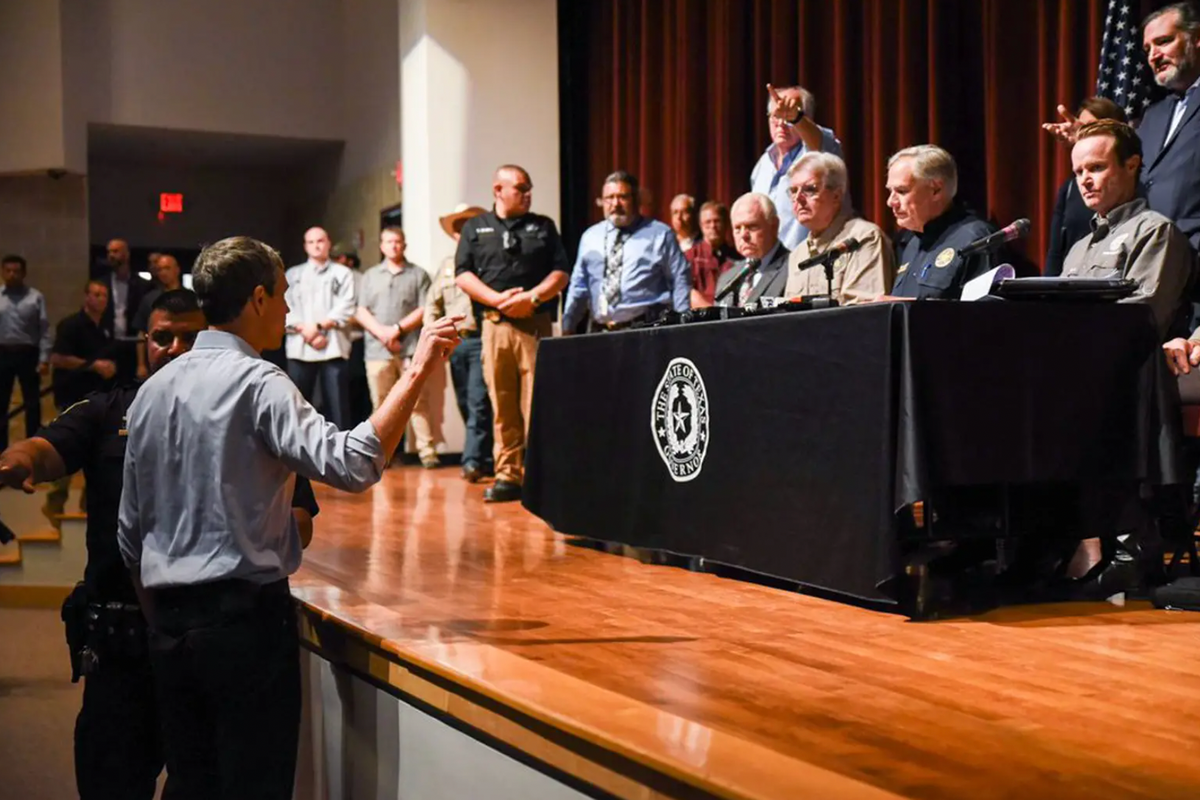 By Patrick Svitek
Beto O'Rourke caused a dramatic scene on Wednesday when he angrily confronted Gov. Greg Abbott at his news conference about the Uvalde school shooting, yelling, "This is on you."
After Abbott was done giving his initial remarks, O'Rourke approached the stage and told Abbott he was "doing nothing" to combat gun violence. He said the Uvalde massacre, in which a gunman killed 19 children and two adults, was "totally predictable."
Some of the Republican officials onstage with Abbott quickly denounced O'Rourke, telling him to go away. Another man onstage used expletives to criticize O'Rourke for interrupting the event.O'Rourke was eventually escorted away amid the unruly scene.
"I can't believe that you're a sick son of a bitch that would come to a deal like this to make a political issue," Uvalde Mayor Don McLaughlin told O'Rourke at one point.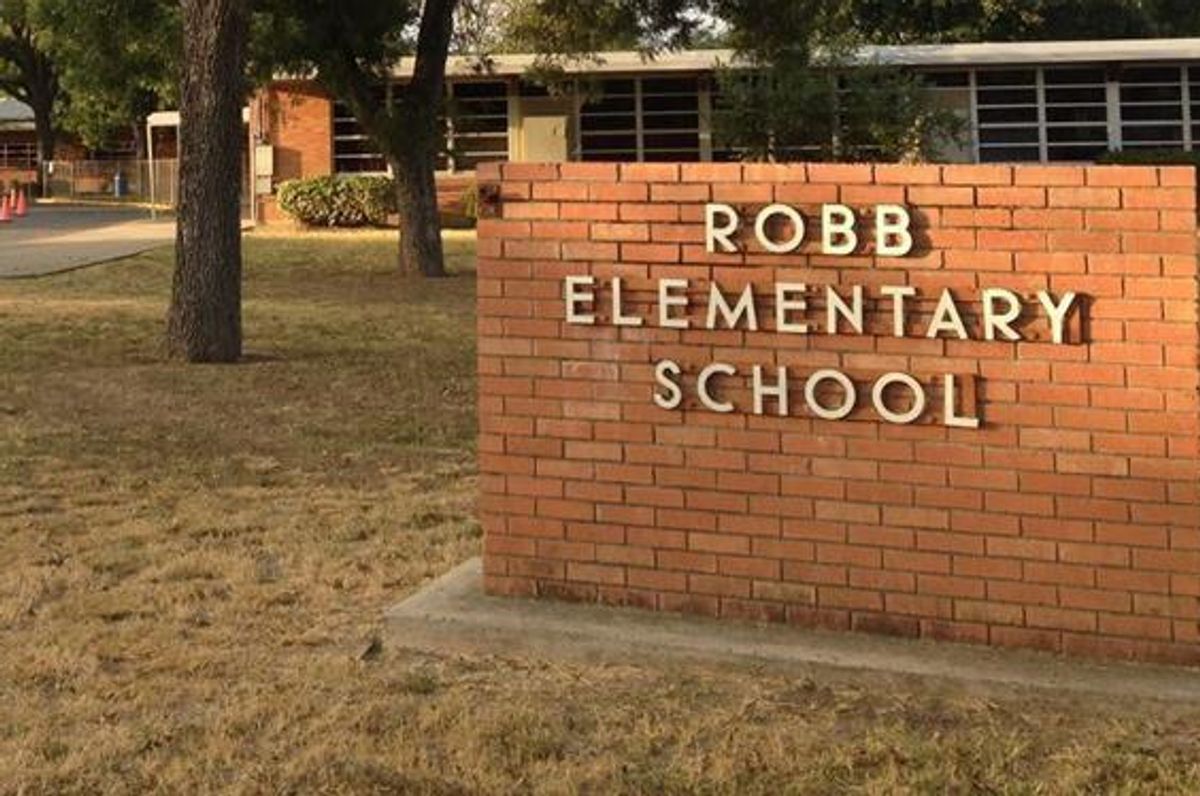 Nineteen kids and two adults are dead after a shooting at Robb Elementary School in Uvalde, Texas—a small town an hour and a half west of San Antonio—on Tuesday afternoon.
Gov. Greg Abbott said the suspect, 18-year-old Salvador Ramos, is believed to have been killed by the police. The Uvalde Police Department said the shooting began at 11:43 a.m. Tuesday.
"What happened in Uvalde is a horrific tragedy that cannot be tolerated in the state of Texas," Abbott said. "He shot and killed—horrifically, incomprehensibly."

Texans are grieving for the victims of this senseless crime & for the community of Uvalde.

Cecilia & I mourn this horrific loss & urge all Texans to come together.

I've instructed @TxDPS & Texas Rangers to work with local law enforcement to fully investigate this crime. pic.twitter.com/Yjwi8tDT1v
— Greg Abbott (@GregAbbott_TX) May 24, 2022
According to University Health Hospital officials, a 66-year-old woman and 10-year-old girl arrived in critical condition. Uvalde Memorial Hospital reportedly received 13 children for treatment and two individuals who were already deceased. At the time, it was believed 14 had died in this shooting.

The shooter prompted a lockdown at the elementary school of just under 550 students, with San Antonio Police sending SWAT, and Eagle chopper and Crime Scene Investigators.
According to White House press secretary Karine Jean-Pierre, President Joe Biden has been briefed on the tragedy and "His prayers are with the families impacted by this awful event, and he will speak this evening when he arrives back at the White House."
At 21 deaths, it is the deadliest school shooting in Texas and one of the deadliest in the U.S. since 26 at Sandy Hook Elementary lost their lives. This is the U.S.'s 213th mass shooting of 2022.