Get connected with our daily update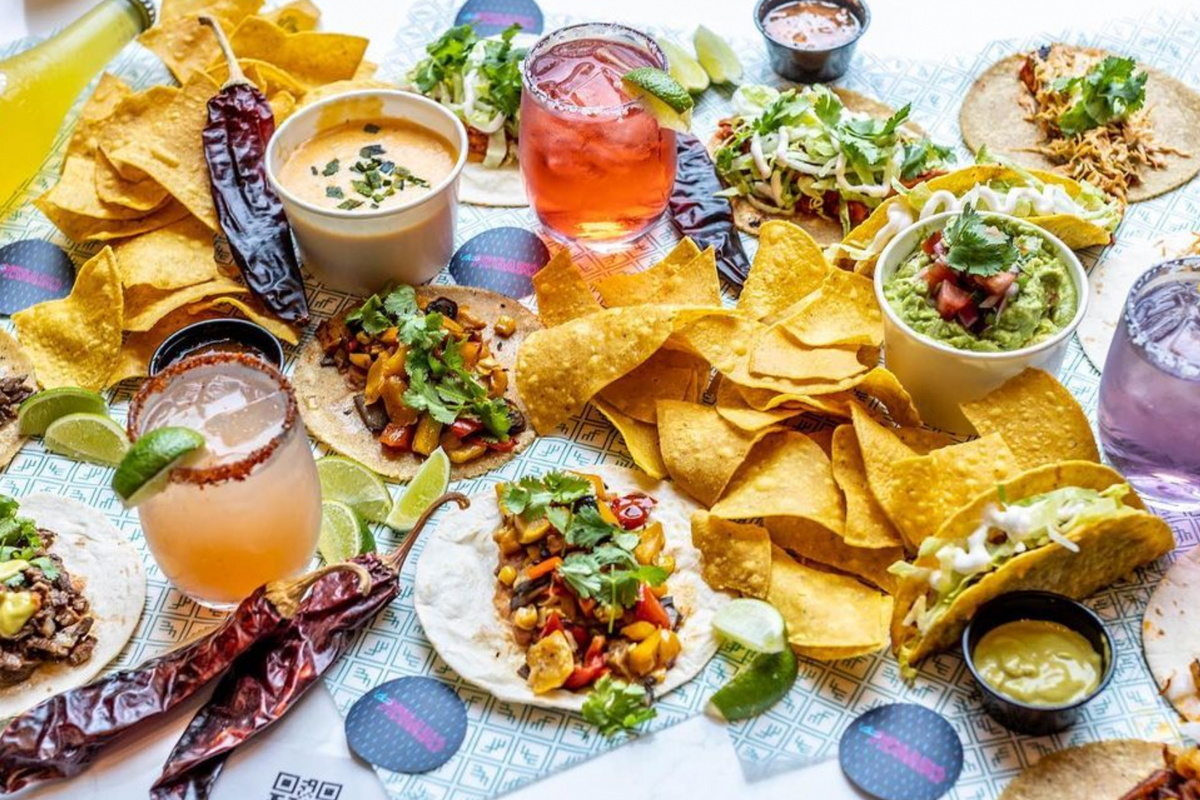 🗓 Thursday
Relax on the lawn at the Long Center while you listen to some tunes from The Octopus Project. This is the last free concert on the lawn for the rest of summer!
8 p.m. Thursday | 📍The Long Center for the Performing Arts, 701 W Riverside Dr.
🗓 Friday
This "dynamic" showcase of the newest trends in home and garden decoration, renovation and services is returning to Austin with special appearances from HGTV Unsellable Houses stars Leslie Davis and Lyndsay Lamb. Tickets are $8 in advance, $10 at the door.
Various times Friday-Sunday | 📍Austin Convention Center, 500 E Cesar Chavez St.
Don't miss this highly-articulate indie-folk artist on his "Chloë and the Next Twentieth Century" tour while he plays for the audience under the stars. Suki Waterhouse opens the stage at 7 p.m. and tickets are still available starting at $28.50.
Doors open at 6 p.m. Friday | 📍Moody Amphitheater at Waterloo Park, 1401 Trinity St.
🗓 Saturday
Get up bright and early to learn how to make your own faerie garden in your backyard, with supplies provided by the Conservancy. Tickets are $6 and you can choose to add your home to the Woodland Faerie Trail.
8-11 a.m. Saturday | 📍Zilker Botanical Garden, 2220 Barton Springs Rd.
Collect your passport upon arrival and collect up to 10 specialty "stamps" as you explore bites from each of the restaurants, plus wine from DRINK and Ellis. Tickets are $45.
4-8 p.m. Saturday | 📍Fareground Austin, 111 Congress Ave.
Calling all Beatles fans—Hotel Vegas is bringing local musicians, like Como Las Movies and P.T. Banks, together to play covers of the famous band's songs. Cover is $10 and this event is 21 and up.
8:30 p.m. Saturday | 📍Hotel Vegas, 1502 E 6th St.
🗓 Sunday
There's still time to soak up some summer at this classic backyard barbecue, complete with cocktails, pool food, ice cream, live music from El Combo Oscura and good vibes. Tickets are $55 each.
1-6 p.m. Sunday | 📍Carpenter Hotel, 400 Josephine St.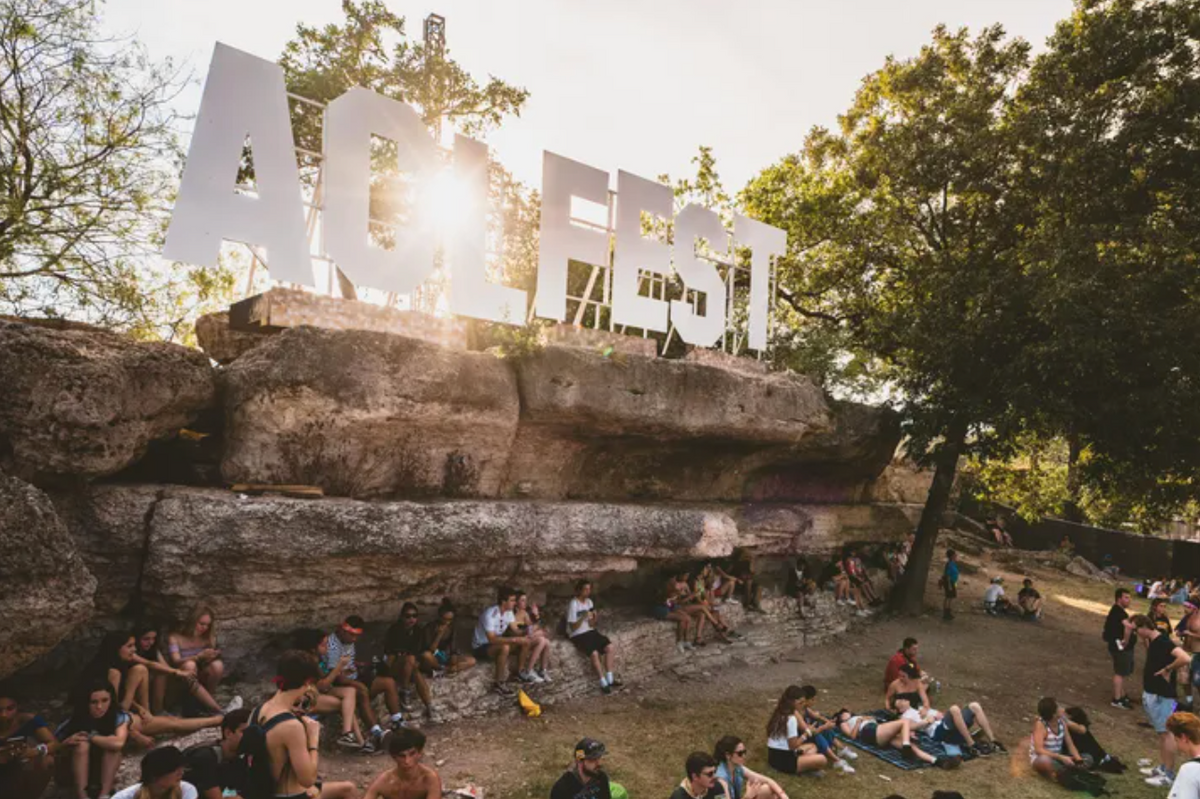 ACL Festival
Remember that ticket you and hundreds of thousands of others bought to get into this year's Austin City Limits Music Festival in Zilker Park? Well it turns out it guarantees you a lot more than just music this year.
"By purchasing a ticket, you agree to submit to a full body pat down and magnetometer screening before entry," says the festival's website, which goes on to add, "Persons that refuse to comply with the search will be refused entry to the event."
It's all part of a safety and security plan festival organizers say they're working on 24/7 that changes every day.
"We work closely with the City of Austin to continually evaluate our security measures , both seen and unseen,to ensure the safety of everyone in the park," said one festival organizer.
It's an approach that's led to bans on everything from big bags to backpacks,and selfie sticks to explosives and firearms. But this year a less visible threat to the festival is also listed on their webpage.

"Safety is our highest priority at the ACL Festival," reads the website, "which includes public health."
While this year's website offers links to learn more about preventing a newer Monkeypox threat, Covid concerns continue.
"If you're unvaccinated, the CDC encourages you to bring and wear a mask," says the website which goes on to add, " ACL festival encourages all patrons and staff to look out for each other and to not attend the festival if they don't feel well."
While festival organizers tell us they'll be doing all they can to keep things safe and secure for the close to half a million festival goers expected at the park over two weekends, they're counting on you to do a little more than just enjoy the show.
"Remember:", says the website," You're the eyes and ears of the festival. If you see something suspicious, say something."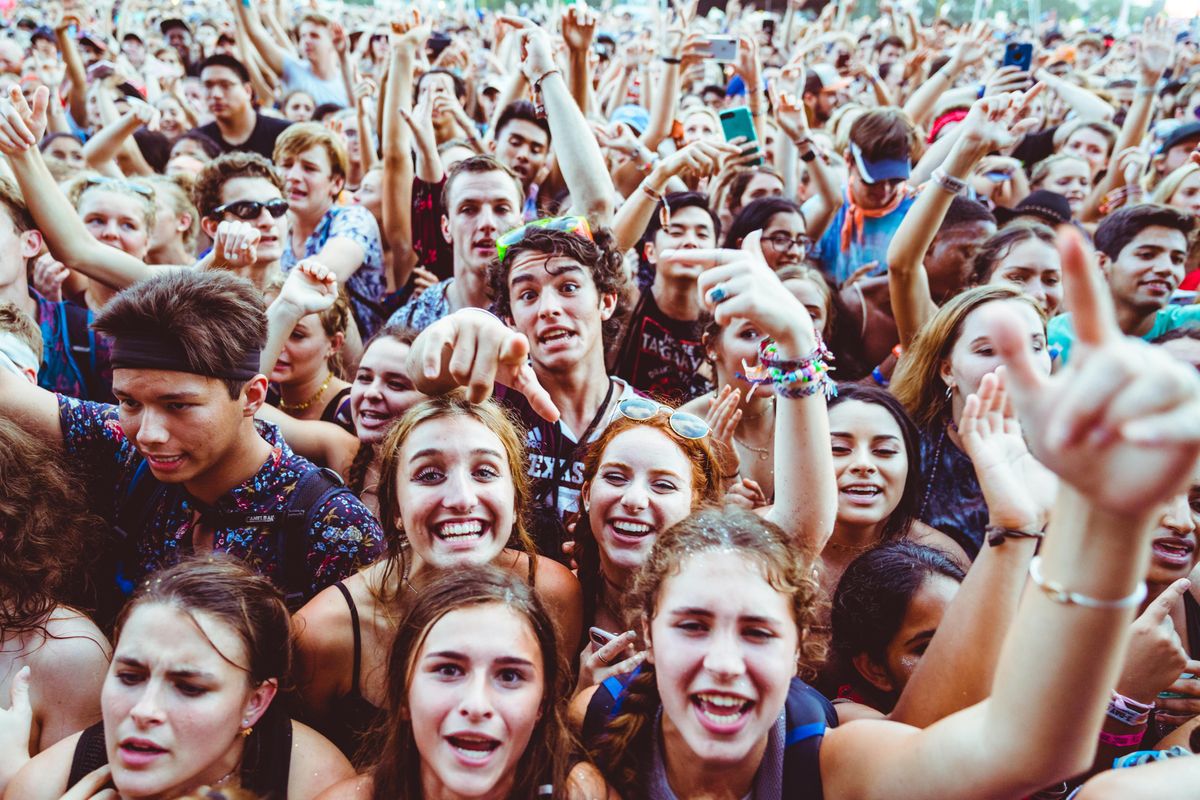 Ismael Quintanilla III / Shutterstock.com
Editor's note: the author is an Austin-based music journalist.
There are only two logical reasons for you to click on an article about Austin City Limits one week before the annual festival makes its grand return to Zilker Park: You're either psyching yourself up for another whirlwind weekend, or you want to justify your decision for not snagging tickets.
Luckily, there's something in this article for both parties.
This year's ACL lineup delivers several heavy-hitting triumphs along with a few puzzling inclusions. One praiseworthy feature that immediately sticks out: There's at least one woman occupying the top line of each day on the festival poster, and two on Friday (The Chicks, SZA) and Sunday (Kacey Musgraves and Paramore) apiece. It might not seem like much, but in an era where music festival lineups are still overwhelmingly male (and white), it's a notable gesture that hopefully signals even greater diversity in future bookings.
Female headliners are also supplying the bulk of the star power this year. C3 Presents had their work cut out for them matching last year's megawatt George Strait headlining performance, but they rose to the occasion with the savvy booking of the Chicks, who haven't played a proper Austin show since 2016 at the Germania Insurance Amphitheater (they also dropped by the Moody Theater in 2018 to perform at Mack, Jack & McConaughey's annual gala). And with Musgraves returning just three years after her last Zilker Park romp (admittedly a strange move), ACL further shores up its identity as a top-draw festival that's more country-friendly than many of its contemporaries — this is the Lone Star State, after all.
Unfortunately, this comes at the expense of a solid rock lineup, which feels increasingly like an afterthought at ACL. Don't get it twisted: Paramore are poised to make a triumphant ACL debut, and with a new song, "This Is Why," out this week and an album of the same name coming in February (their first since 2017's After Laughter), they're a no-brainer booking. But it's harder to get excited about their Sunday night counterparts, Red Hot Chili Peppers.
Sure, the veteran funk-punks recently reunited with classic-era guitarist John Frusciante and will be promoting two new albums, April's Unlimited Love and the brand-new Return of the Dream Canteen, out Oct. 14. But the band headlined ACL just five years ago, and in a year featuring mammoth tours and residencies from Rage Against the Machine, My Chemical Romance, Elton John and Aerosmith (not to mention the Strokes, who just finished supporting RHCP on their U.S. stadium tour), the booking feels particularly uninspired.
You've got to squint awfully hard to find other bonafide rock bands on the undercard too. Stalwart emo and indie-rockers like Death Cab for Cutie, Spoon, the War on Drugs and Manchester Orchestra might scratch the itch for some, but they're a far cry from Metallica's thundering 2018 set or the back-to-back wallops of the Raconteurs and Guns N' Roses in 2019. And if you're thinking about stopping by Yungblud's set to get your fix of snot-nosed, adolescent pop-punk — spare yourself the agony and head to the Torchy's Tacos stand instead.
Enough bellyaching, though. ACL would be nothing without its pop and hip-hop bookings, and this year delivers in spades. SZA will make her ACL debut more than four years after her last Austin visit, when she co-headlined the Top Dawg Entertainment Championship Tour alongside Kendrick Lamar. The R&B star has come a long way since the release of her triple-platinum debut album CTRL in 2017, the same year she played her last proper Austin headlining gig at the comparatively puny Emo's, which holds less than 2,000 people.
Yet even SZA's star is dwarfed by Lil Nas X, the flamboyant pop-rap cowboy who parlayed his stratospheric "Old Town Road" success into a flourishing career. The 23-year-old TikTok savant has since scored two more No. 1 hits — the Jack Harlow-assisted "Industry Baby" and the sultry "Montero," the title track off his 2021 debut album of the same name — and his ACL set is guaranteed to be both extravagant and hilarious. And festival-goers who want a bombastic, hit-filled throwback set need look no further than Pink, who's racked up an astounding 14 Top 10 hits and dazzles in concert with her aerial acrobatics.
The rest of this year's undercard offers plenty of highlights for fans of lighter, poppier and occasionally more reflective fare. Led by Michelle Zauner, Japanese Breakfast will captivate with their vivid storytelling and jubilant alt-pop. Culture Club, fronted by the legendary Boy George, will bring an arsenal of euphoric new wave hits in weekend 2, filling a similar role as Duran Duran last year. And pop-R&B singers Arlo Parks and Omar Apollo promise plenty of sultry hooks and good vibes.
As always, ACL attendees should make an effort to brave the early-afternoon sun and check out the treasure trove of local artists playing this year. Eric Tessmer blends incendiary blues-rock guitar playing with smart, anthemic hooks, while Pleasure Venom (who opened Bikini Kill's sold-out Austin show in May) packs a furious, garage-punk punch. And on weekend 2, Flora & Fawna will hit the Miller Lite Stage with their explosive electro-pop confections, powered by Lili Hickman's powerhouse vocals and tireless stage presence and anchored by Mason Ables' deft guitar work and infectious production.
What are you waiting for, Austin? Festival season is upon us. Go bask in the glory of your favorite artists and find a few new ones in the process — just don't expect to do much head-banging.