Get connected with our daily update
Austin's food scene going above and beyond the restaurant doors, as Season 18 of Bravo's "Top Chef" welcomes three Texas chefs—all of whom have cooked in Austin—to the kitchen.
---
The new season, set to air on April 1, takes place in Portland, Oregon. The competition will pit 15 chefs from all over the country against each other for the crown, with a 20% chance of a Texan taking home the gold.
So what does Texas have to offer?
The only current Austinite on the list, former Comedor executive chef Gabe Erales was let go from the Mexican restaurant for "repeated violations of (restaurant) policies and for behavior in conflict with our values" in December. Erales was with the restaurant since it opened in April 2019, winning "Best New Restaurant" from Texas Monthly, Esquire Magazine and Austin Monthly while under his direction.

A native of El Paso, Erales said he has been heavily influenced by his family's Mexican heritage and draws inspiration from having worked in both Mexico City, Mexico and Copenhagen, Denmark, in his Top Chef bio.
Erales has worked all over Austin, from Dai Due Taqueria (closed due to the pandemic), Fonda San Miguel, La Condesa, and Geraldine's. More recently, he is working on a new restaurant concept that he "hopes to announce soon."
Though Dawn Burrell no longer calls Austin home, the now-Houston chef is a jack of all trades. Outside competing for the USA's Track & Field team during the Summer 2000 Olympics, Burrell is a 2020 James Beard semi-finalist and has worked for major chefs like Monica Pope and Tom Aiken.

Burrell hopped from Houston's Uchi before moving to Austin's hugely popular Uchiko as a sous chef. Burrell now leads the kitchen at Houston restaurant Kulture, but she has since announced her next stage is working on a new restaurant dedicated to "Afro-Asian flavors" alongside Lucille's chef-owner Chris Williams.
Prior to serving food at Rosalie Italian Soul in Houston, Sasha Grumman spent a year in Austin as the chef de cuisine at Launderette, a gourmet New American restaurant converted from a laundromat-gas station.

Grumman recently started a focaccia, or Italian bread, business that she hopes to take national.
Season 18 will welcome back judges Padma Lakshmi, Tom Colicchio and Gail Simmons, along with a host of Top Chef alumni, who will watch the chefs compete through 15 weeks of challenges.
The new season will celebrate food in Portland, even including a cameo from "Portlandia" stars Fred Amisen and Carrie Brownstein, and challenge chefs to feed frontline workers, perfect their surf and turf and create Portland-famous Pan-African cuisine.
More on TV: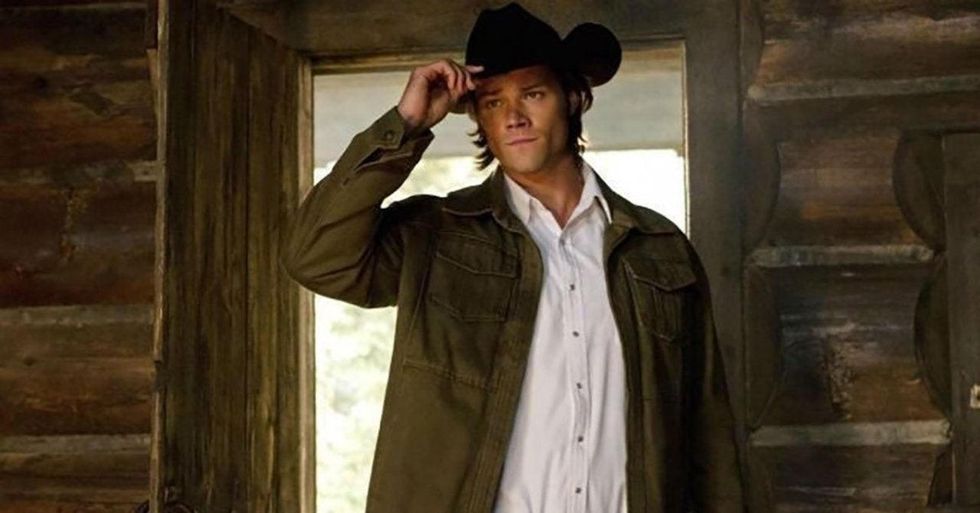 "Walker" reboot renewed for season 2
Happy birthday, Willie! Austin has been blessed to be one of your homes for so many years.
We have a lot to get through so without further ado, as a birthday gift to one of Austin's most famous residents, here are 89 facts to celebrate his life.
1. Tomorrow is also Willie Nelson's birthday—he celebrates on April 29 and 30 due to a clerical error on his birth certificate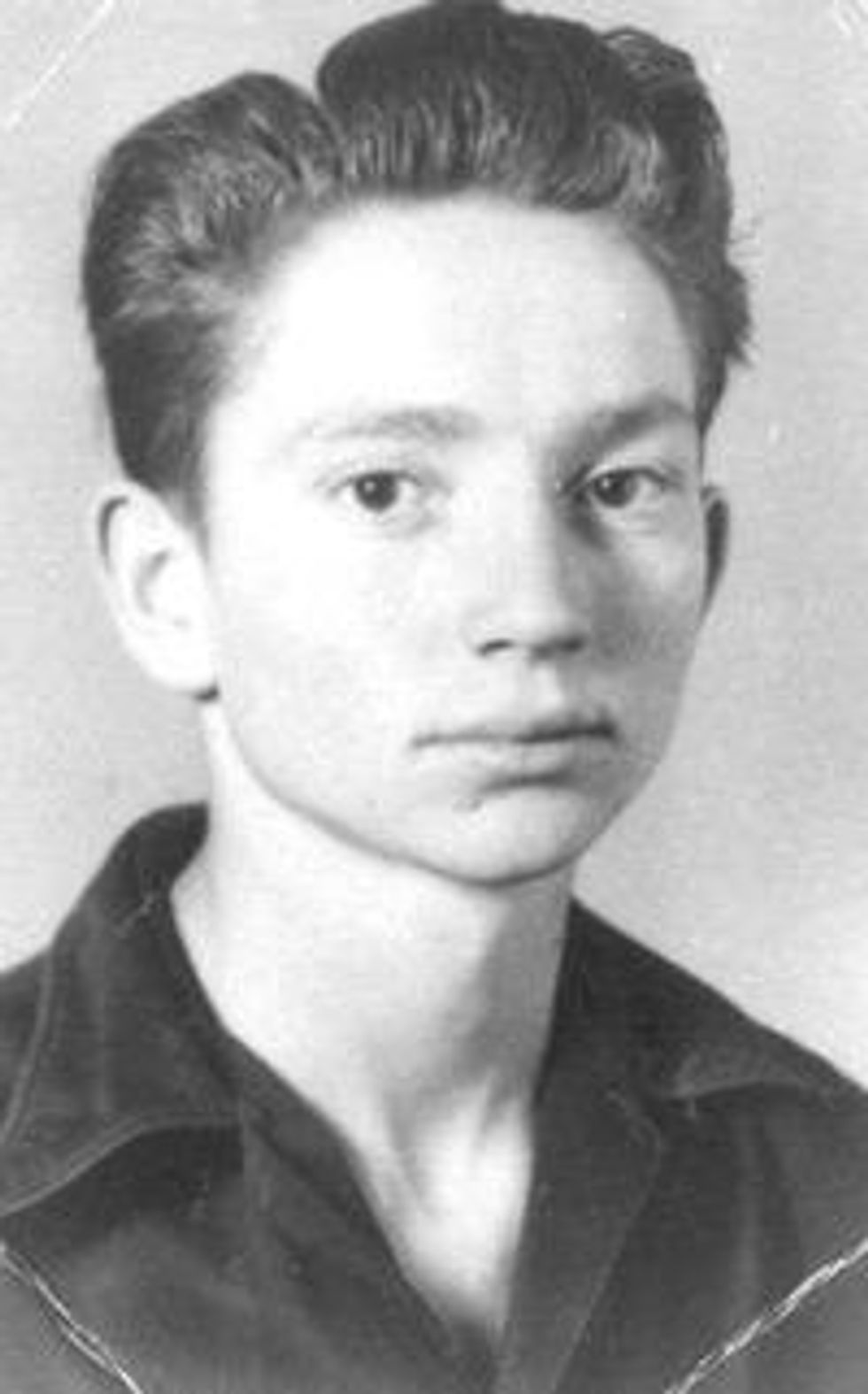 2. However, Willie didn't start celebrating both days until he turned 18.
3. Nelson was born in 1933 in the tiny town of Abbott, Texas, which only had a population of about 326 people at the time.
4. Nelson's cousin Mildred chose his name.
5. Nelson was raised by his grandparents, Alfred and Nancy Nelson, who both studied music.
6. A lifelong performer, Nelson got onstage for the first time when he was five years old to recite a poem.
7. He was so nervous to recite it, that he picked his nose until it bled and earned the nickname "Booger Red."
8. Nelson was gifted his first guitar when he was 6 years old
9. Nelson first learned to play "Amazing Grace" and wrote his first song when he was 7.
10. Alongside his older sister, Bobbie, Nelson grew up singing in his church choir.
11. Nelson joined his first band, Bohemian Polka, as a guitar player when he was 9.
12. Nelson went to Abbott High School and played as a halfback on the football team.
13. Nelson raised pigs for Future Farmers of America while in school.
14. At 13, Nelson had played with Bob Wills, the "King Western Swing"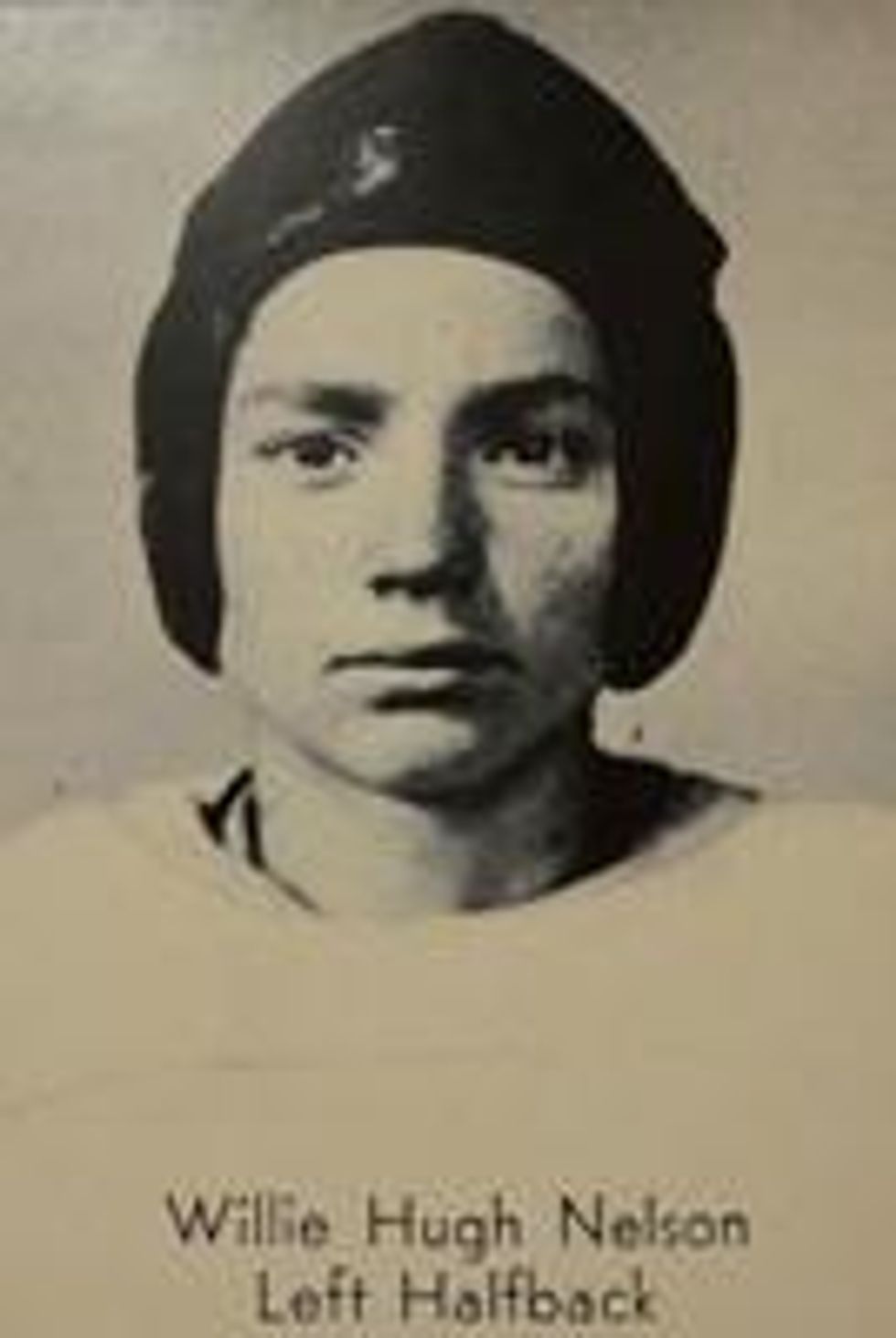 15. Nelson graduated high school in 1950 and joined the U.S. Air Force.
16. He was later discharged due to back problems.
17. Nelson was first married in 1952, to Martha Matthews.
18. Nelson attended Baylor University but dropped out after two years due to his musical success.
19. While at Baylor, Nelson joined the Tau Kappa Epsilon fraternity.
20. Nelson once moved to San Diego for a job but was unable to find one, so he hitchhiked to Portland, Oregon, where his mother lived
21. No one picked him up, so he slept in a ditch to wait for a freight train.
22. Throughout the 1950s, Nelson worked as a disk jockey while performing as a singer-songwriter.
23. Nelson had a lot of odd jobs, including saddle maker, vacuum cleaner, encyclopedia and Bible salesman.
24. The contract allowed him to join Ray Price's band as a bassist.
25. His first album, "...And Then I Wrote," was released in 1962.
26. Nelson moved to Nashville in 1960 and signed a contract with Pamper Music.
27. Nelson married his second wife, Shirley Collie, in 1962.
28. Nelson signed with RCA Victor and joined the Grand Ole Opry in 1964.
29. Tired of the corporate music scene in Nashville, Nelson moved to Austin in the early 1970s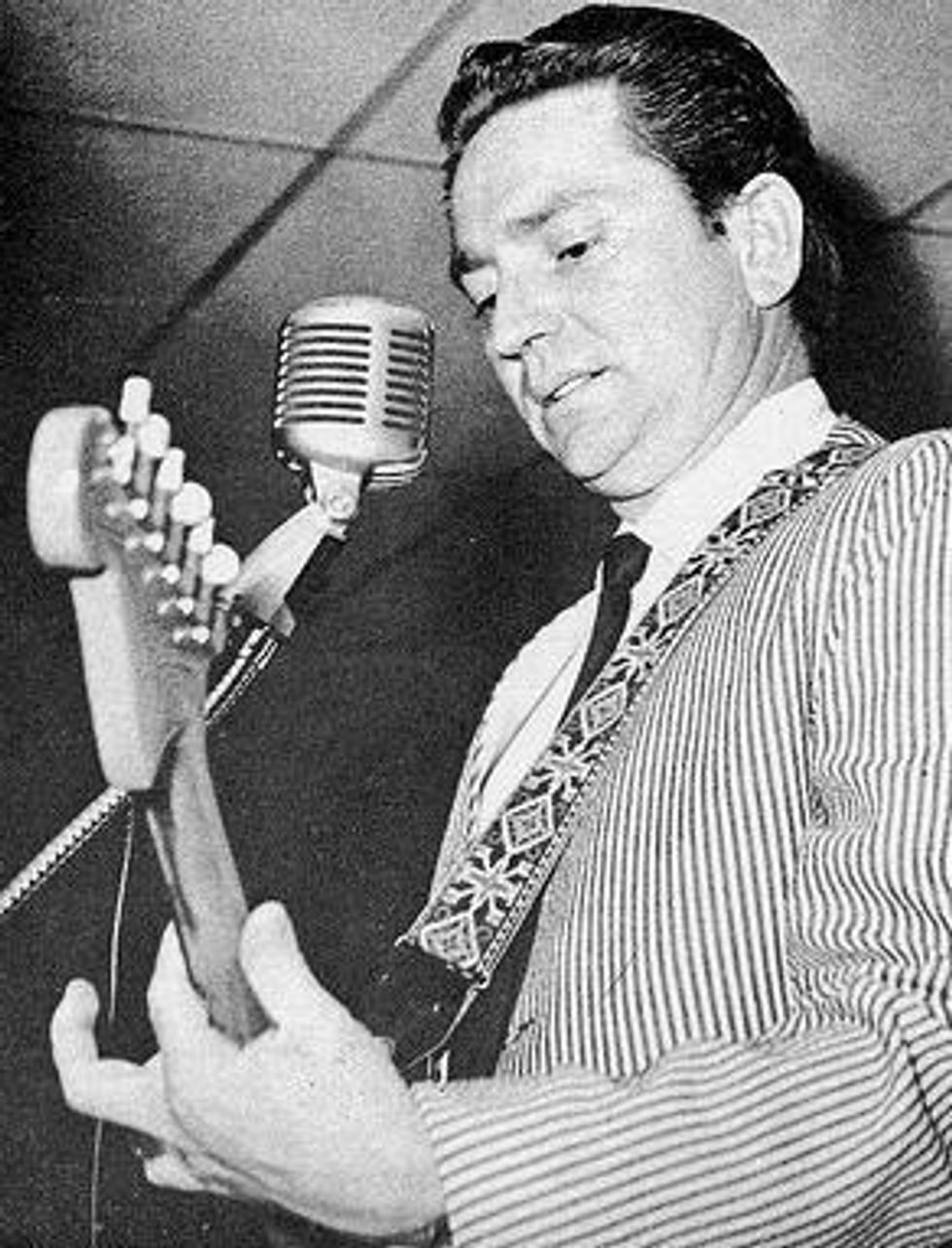 30. Nelson didn't feel his brand of "outlaw country" fit in Nashville's scene.
31. Austin's hippie scene was burgeoning at the time and Nelson became a staple at the Armadillo World Headquarters.
32. He tried to retire shortly after moving, paying $14,000 to end his contract, but it didn't last.
33. Nelson began to grow out his hair and beard after moving to Austin.
34. Nelson started his annual Fourth of July Picnic in Austin in 1973.
35. Nelson signed with Atlantic records in 1973 as the label's first country artist.
36. He formed his band, The Family, the same year.
37. Nelson never tried marijuana until he was 21 years old and even then, he refused it the first time
38. Nelson starred in "The Electric Horseman" alongside Jane Fonda and Robert Redford in 1979.
39. The next year, he starred in the film "Honeysuckle Rose."
40. Nelson has done crazy things for weed, including running into his burning house to save his stash
41. It wasn't just for the love of weed—Nelson wanted to avoid the stash being found by police.
42. After all, Nelson has been arrested multiple times for possession of marijuana.
43. Nelson once smoked a joint on the roof of the White House with Jimmy Carter's son, Chip.
44. While there, he performed a duet with First Lady Rosalynn Carter.
45. He tried to smoke a joint on the roof of the Governor's Mansion but was caught.
46. Nelson has famously out-smoked Snoop Dogg and maintained a firm friendship with the rapper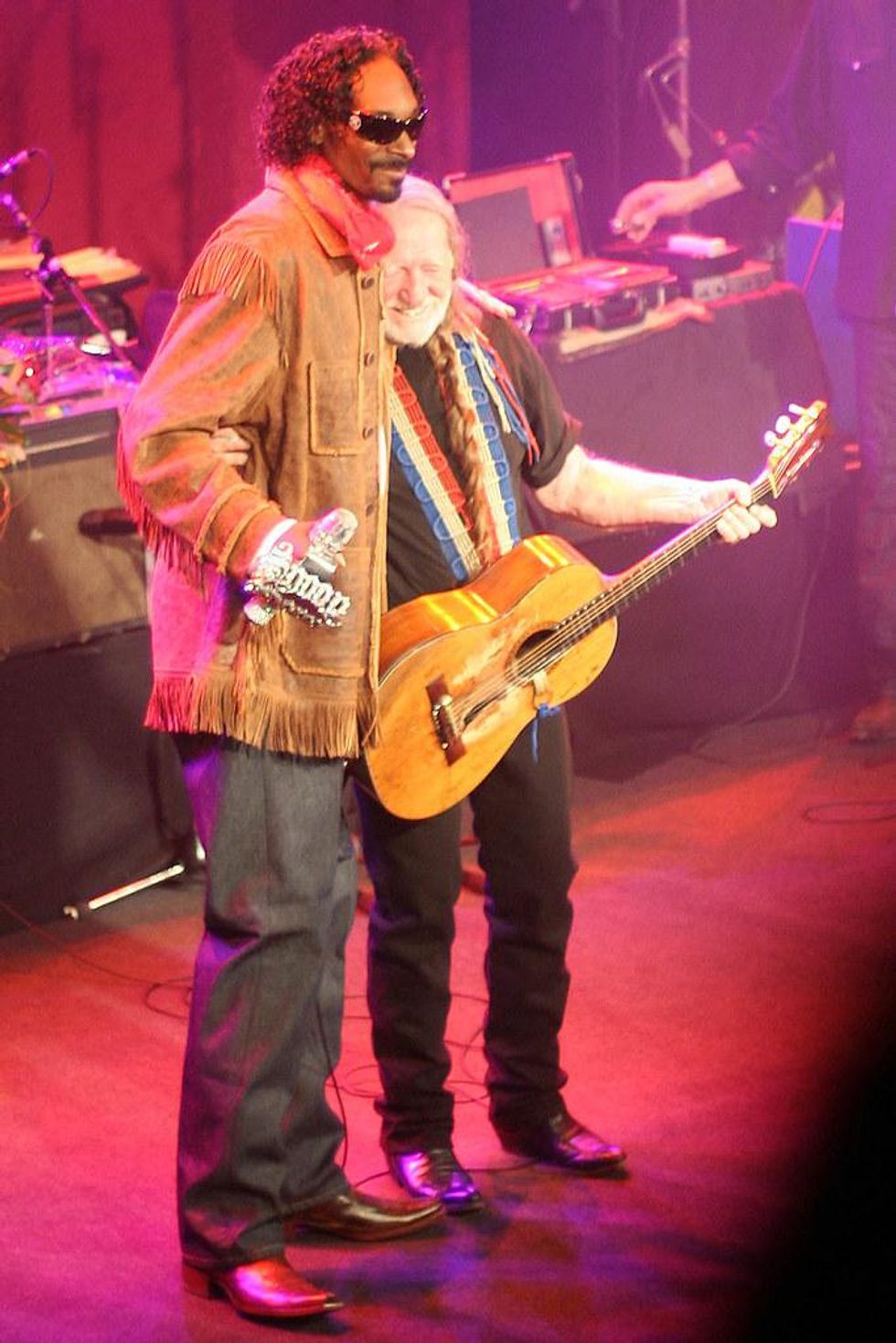 47. The pair wrote the songs 'Roll Me Up and Smoke Me When I Die' and 'My Medicine.' together.
48. Nelson has his own brand of marijuana, called Willie's Reserve.
49. Nelson is a huge advocate for marijuana legalization and sits as co-chair on the advisory board of the National 50. Organization for the Reform of Marijuana Laws.
51. Nelson's smoking days have largely ended since 2019 due to health issues.
52. Nelson's house fire, which happened in 1980, destroyed his Nashville home.
53. The one other object he was able to save was his beloved guitar, Trigger.
54. Nelson bought Trigger in Nashville from a man named Shot Jackson in 1969.
55. Trigger has been used in more than 10,000 shows across more than 50 years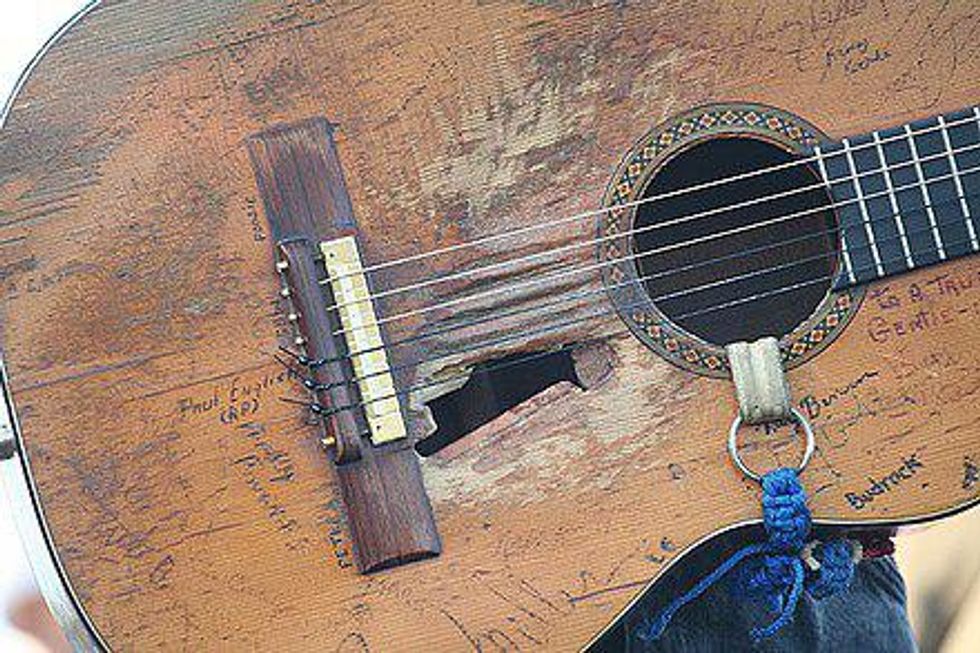 56. Trigger got its name from Roy Roger's horse.
57. Trigger is decorated with celebrity signatures, the first of which was Leon Russell.
58. More than a hundred yet-to-be-recorded songs were lost in the fire.
59. Nelson moved to Columbia Records in 1975.
60. Nelson's smash-hit album, "Red Headed Stranger," was released in 1975.
61. In the summer of 1977, Nelson discovered his manager, Neil Reshen, had been filing tax extensions and not paying the IRS.
62. Both of Nelson's 1978 albums went platinum.
63. They were "Waylon & Willie" and "Stardust."
64. "Stardust" spent two years on the Billboard 200 list.
65. "Stardust" also spent 540 weeks on various country music lists.
66. Nelson's 1980 hit, "On the Road Again," was written on the back of a barf bag while on an airplane.
67. Nelson continued to top the charts with "Pancho & Lefty" in 1982, which he released with Merle Haggard and Chips Moman.
68. The album won three Grammys and went quadruple platinum.
69. Nelson's first book, "Willie: An Autobiography," was released in 1988.
70. In 1990, the IRS raided Nelson's house to seize assets.
71. When the IRS raided, Nelson mailed Trigger to his daughter in Hawaii for safekeeping.
72. Nelson originally owed $32 million; after the seizure, the IRS charged him $16.7 million.
73. In order to pay his debt, Nelson released two-disc acoustic album "The IRS Tapes: Who'll Buy My Memories?"
74. The situation with the IRS was settled in 1993.
75. His bill was one of the largest in IRS history.
76. Nelson was inducted into the Country Music Hall of Fame in 1993.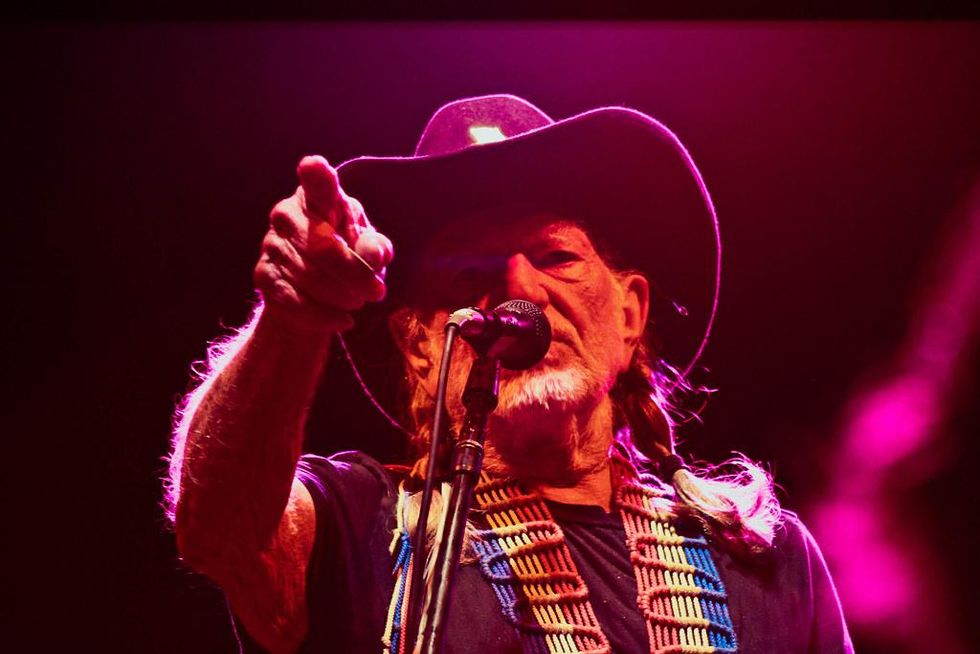 Beloved Austin native Willie Nelson receives COVID vaccine(Bert Cash/CC)
77. Nelson's next book, "The Facts of Life: And Other Dirty Jokes," was released in 2002.
78. Nelson appeared on Ringo Starr's 2003 album, "Ringo Rama"
79. In Nelson's opinion, Django Reinhardt is the greatest guitar player of all time.
80. Over the years, Nelson has been featured on Miami Vice, The Simpsons, Monk and King of the Hill.
81. Nelson has acted in more than 30 films.
82. Nelson's most recent book, "Roll Me Up and Smoke Me When I Die: Musings from the Road," was published in 2012.
83. Nelson owns a biodiesel brand, Willie Nelson Biodiesel, made from vegetable oil.
84. Nelson is honorary chairman of the advisory board of the Texas Music Project, the official Texas music charity.
85. Nelson has a ranch where he lets horses run free in Hawaii, where he spends most of his time
86. Nelson hosts his annual Luck Festival, at his Luck, Texas ranch.
87. With the new album, "A Beautiful Time," Nelson now has 98 albums in his discography.
88. Nelson will perform at the Moody Center's grand opening with George Strait on both of his birthdays.
89. Last summer during a concert at the Texas Capitol, Nelson winked at reporter Laura Figi.
In Austin, electric vehicles are popular, more so than in other parts of the state. With Teslas and some hybrids accounting for just over 1% of all registered vehicles in Travis County, some question if any cars, even electric cars, are the future we should be chasing.
Tech historian Peter Norton tells Austonia we've been given a vision for generations and it's one of car dependency.
Norton traces its beginning to the Futurama exhibit at the 1939 World's Fair in New York. Then, General Motors teamed with a designer and popularized the idea of high-speed roads before the interstate highway system was built. It was a diorama set 20 years in the future of a "car drivers' paradise," Norton said.
But ultimately, he sees it as just a depiction, a visualization.
The American city of 1960, as forecast in GM\u2019s Futurama exhibit at 1939 New York World\u2019s Fair:pic.twitter.com/i2gf8Thz8u

— Michael Beschloss (@Michael Beschloss) 1558635064
"Elon Musk applied this technique as well, very successfully, to try to persuade mass audiences that car dependency will work if we just have enough tech," Norton said. "So Elon Musk, like General Motors has always done, is making extravagant promises. The fulfillment of the promise is in the future, far enough away so that he can't be proven wrong, but also near enough in time so that people are interested."
At the grand opening of Giga Texas, Musk said the company would move to a massive scale, saying through that, an environmental impact can be achieved.
Tesla's growth comes as Austin makes an ambitious step toward public transportation with Project Connect. The $7.1 billion transit system expansion voters approved in November 2020 includes light rail lines, a downtown subway, an expanded bus system, and an all-electric fleet. Forecasts indicate a daily ridership of 61,600 to 73,600.
The city's climate equity plan notes that with the implementation of transportation and land use goals, including Project Connect, community-wide greenhouse gas emissions could see a 3% reduction or 400,000 metric tons by 2030.
"Project Connect is a model of what we should be doing," Norton said. "The difficulty is just that it takes a long time to do. And it also is very expensive. But it's much less expensive than trying to sustain unsustainable car dependency." Still, as programs like Project Connect come to fruition, Norton thinks electric cars are an unfortunate necessity.
Project Connect offers an alternative to the individual transportation cars demand. But Tesla and Musk have different aims. Musk has openly expressed dislike for mass transit at a company event.
"I think public transport is painful. It sucks," Musk said in 2017. "Why do you want to get on something with a lot of other people, that doesn't leave where you want it to leave, doesn't start where you want it to start, doesn't end where you want it to end? And it doesn't go all the time."
Rather than mass transit, Musk's goals on transportation involve a slew of projects, including the production of 1.5 million Teslas this year and talks for tunnels in San Antonio and Austin.
It's excitement that only seems to be growing. At Tesla Con, a convention for enthusiasts held after the Giga Texas opening, speakers talked with optimism and called for wider lithium extraction.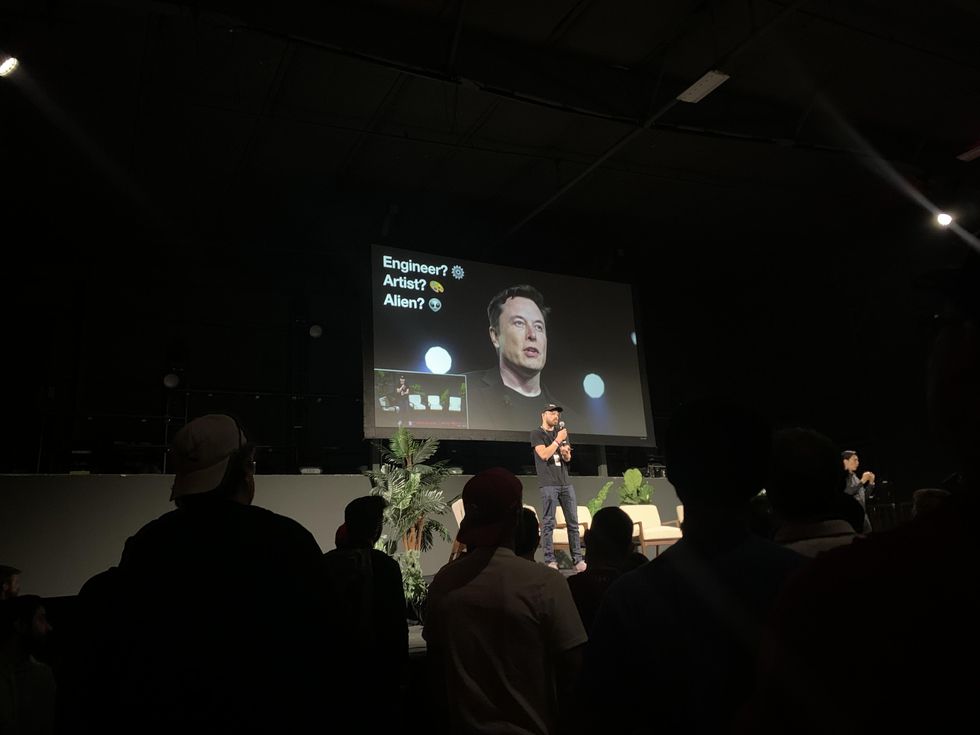 (Andrea Guzmán)
Companies like Austin-based EnergyX are working on it, as companies like Tesla need lithium for the batteries in their cars. While mining has been criticized for its human and environmental impact—with EnergyX noting that one method, brine extraction, is a water-intensive process—the company says it's possible to yield high amounts of lithium in a low-carbon manner and no chemical additives.
"We are looking to initially complement the existing infrastructure with a mechanical separation process that uses little to zero fresh water," CEO Teague Egan said. "So we're not adding any problem to the equation, actually, by implementing our technology."
He sees room for both public transit and EVs and says what EnergyX is trying to bring to the table is a more environmentally friendly solution than the alternatives of fossil fuels or hard rock lithium mining.
Still, Norton says we can decide to make loving cars more of a cultural experience or a hobby.

"I hope there's a day when we can say, look, it's okay to love cars, we're not going to judge you for loving your car. We're just not going to rebuild the whole world around driving everywhere for our car," Norton said. "So you can still own a car if you want... while we meet our practical everyday transport needs with state of the art buses, trams, street cars, walkability, cycle paths, and so on."