Get connected with our daily update
Austin's food scene going above and beyond the restaurant doors, as Season 18 of Bravo's "Top Chef" welcomes three Texas chefs—all of whom have cooked in Austin—to the kitchen.
---
The new season, set to air on April 1, takes place in Portland, Oregon. The competition will pit 15 chefs from all over the country against each other for the crown, with a 20% chance of a Texan taking home the gold.
So what does Texas have to offer?
The only current Austinite on the list, former Comedor executive chef Gabe Erales was let go from the Mexican restaurant for "repeated violations of (restaurant) policies and for behavior in conflict with our values" in December. Erales was with the restaurant since it opened in April 2019, winning "Best New Restaurant" from Texas Monthly, Esquire Magazine and Austin Monthly while under his direction.

A native of El Paso, Erales said he has been heavily influenced by his family's Mexican heritage and draws inspiration from having worked in both Mexico City, Mexico and Copenhagen, Denmark, in his Top Chef bio.
Erales has worked all over Austin, from Dai Due Taqueria (closed due to the pandemic), Fonda San Miguel, La Condesa, and Geraldine's. More recently, he is working on a new restaurant concept that he "hopes to announce soon."
Though Dawn Burrell no longer calls Austin home, the now-Houston chef is a jack of all trades. Outside competing for the USA's Track & Field team during the Summer 2000 Olympics, Burrell is a 2020 James Beard semi-finalist and has worked for major chefs like Monica Pope and Tom Aiken.

Burrell hopped from Houston's Uchi before moving to Austin's hugely popular Uchiko as a sous chef. Burrell now leads the kitchen at Houston restaurant Kulture, but she has since announced her next stage is working on a new restaurant dedicated to "Afro-Asian flavors" alongside Lucille's chef-owner Chris Williams.
Prior to serving food at Rosalie Italian Soul in Houston, Sasha Grumman spent a year in Austin as the chef de cuisine at Launderette, a gourmet New American restaurant converted from a laundromat-gas station.

Grumman recently started a focaccia, or Italian bread, business that she hopes to take national.
Season 18 will welcome back judges Padma Lakshmi, Tom Colicchio and Gail Simmons, along with a host of Top Chef alumni, who will watch the chefs compete through 15 weeks of challenges.
The new season will celebrate food in Portland, even including a cameo from "Portlandia" stars Fred Amisen and Carrie Brownstein, and challenge chefs to feed frontline workers, perfect their surf and turf and create Portland-famous Pan-African cuisine.
More on TV: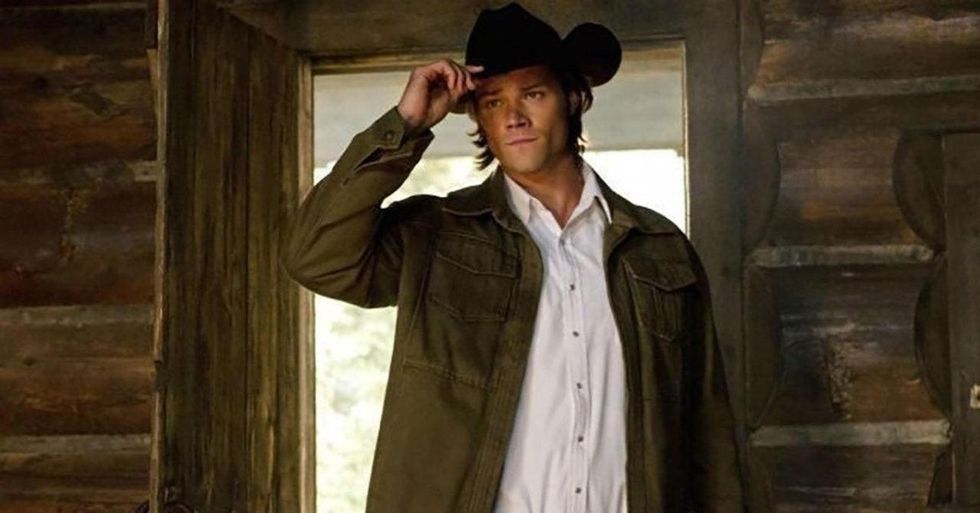 "Walker" reboot renewed for season 2
An Austin-based program manager for Apple Maps and one of two leaders for the #AppleToo activist movement said she has been fired after a suspension.
According to the New York Times, Janneke Parrish said she was put on suspension for several days while the company investigated her activities before she was fired by a human resources employee via phone call on Thursday.
Parrish was under investigation for allegedly leaking a recording of an Apple staff meeting to the media, which she said she didn't do.
The report said the company told Parrish, who is 30, that she was being fired for having deleted files off her company-issued phone and computer before handing them in for examination. Parrish said the files she deleted contained her personal and financial information.
Among the files she deleted were the Robinhood app, which she said was to keep Apple from seeing "how much money I lost investing in GameStop," the Pokemon Go app and screenshots of programming bugs she was fixing.
Parrish said she believes Apple was retaliating against her efforts in organizing #AppleToo, a group of employees working to expose the company's "culture of secrecy" that has been "faced disproportionately by our Black, Indigenous, and other colleagues from minoritized racial, gender and historically marginalized groups of people."
Parrish had been publishing weekly accounts of workplace problems that had been shared anonymously with her from other employees, though she did not verify employment on all of them. The accounts she received were in the hundreds, so Parrish said she was hopeful her termination would lead to some justice within the company.
Employees at tech giants have been more outspoken than usual in recent months—with former Facebook data scientist Frances Haugen speaking out against her former employer—and Parrish said the company's desire to keep under wraps has eroded trust by discouraging employees to come forward with issues like harassment or wage disparity.
Apple spokesman Josh Rosenstock commented on the matter: "We are and have always been deeply committed to creating and maintaining a positive and inclusive workplace. We take all concerns seriously and we thoroughly investigate whenever a concern is raised and, out of respect for the privacy of any individuals involved, we do not discuss specific employee matters."
Additionally, the email detailing her termination, which was obtained by the New York Times, said Apple had determined that Parrish "engaged in conduct in violation of Apple policies including, but not limited to, interfering with an investigation by deleting files on your company provided equipment after being specifically instructed not to do so."
Republic Square Park has turned into a Ford-themed fiesta for its Built to Connect pop-up experience, complete with test drives, off-roading and an inside look at the Tesla-rivaling electric vehicles that the motor vehicle company is planning to integrate over the next decade.
The outdoor driving event is free, open to the public and will stay in the park from now until Oct. 24, offering rides on Bronco Mountain, a 0-40 mph zip in the 2022 all-electric Ford F-150 Lightning and a chance to win an original Ford Bronco.
The event kicked off with a panel of speakers, including Austin Director of Transportation Rob Spillar, Ford General Manager Darren Palmer and engineering specialists discussing Ford's goals to make it so that 50% of the vehicles on the road are electric by 2030.
As an eco-conscious city, Spillar said that around 4,000 vehicles, or 22% of the Texas electric vehicle market, as well as over 15,000 plugins lie in Austin, meaning driving electric just got accessible.
"Austin, as you know, is a fast-growing modern city that is committed to protecting the long term health and viability of our communities and strategies that reduce greenhouse gases, mitigate the effects of climate change and improve the drone quality of life here in Central Texas for all of our residents," Spillar said.
And Ford's electric vehicles are putting up some steep competition for newly-Austin-based company Tesla. The new electric Mustang Mach-E and F-150 Lighting offer amenities that used to be exclusive to Musk's brand, such as the BlueCruise self-driving network. The cars also boast a 300-mile range on a single charge, assisted reverse technology and access to the biggest charging network outside of the home.
Plus, Ford's got affordability on its side. The F-150 Lightning starts at $39,974 and the Mustang Mach-E starts at $42,895, while the cheapest Tesla model, the Model 3, starts at $41,990 and averages 262 miles on a single charge.
Speaking of price, the numbers on the electric vehicles may look like a little more than you'd like to pay for your transport, but Palmer promises it will pay off. In addition to a $7,500 tax credit you can earn for your sustainability, you'll never have to buy a pricey tank of gas again.
"Personally, I have not found one customer ever, who would go back to gas so that says something," Palmer said. "I realized, at $51,000, that car outruns every childhood hero car I ever had."
Texas buyers: take note. The Ford Lightning can power your house for three to 10 days, just in case the statewide power grid fails. You can take it glamping with you, so you don't have to leave the comfort of modern life behind, and in a pinch, Palmer said he's even seen a wedding party powered by the truck.
Ford is investing $30 billion into the U.S. market to meet demand by 2025 and the new electric truck already has over 150,000 reservations.
"I think they're going to take off much faster than you expect—they're going to be extremely, extremely popular next year," Palmer said. "With the incentives that are available today, this is starting to become more mainstream and viable for more and more families. We couldn't have done that before, we didn't have the technology, or the technology at that price."
The event is ongoing through next weekend from 12-9 p.m. Monday-Friday and 9 a.m.- 8 p.m. Saturday and Sunday.