Get connected with our daily update
Austin's food scene going above and beyond the restaurant doors, as Season 18 of Bravo's "Top Chef" welcomes three Texas chefs—all of whom have cooked in Austin—to the kitchen.
---
The new season, set to air on April 1, takes place in Portland, Oregon. The competition will pit 15 chefs from all over the country against each other for the crown, with a 20% chance of a Texan taking home the gold.
So what does Texas have to offer?
The only current Austinite on the list, former Comedor executive chef Gabe Erales was let go from the Mexican restaurant for "repeated violations of (restaurant) policies and for behavior in conflict with our values" in December. Erales was with the restaurant since it opened in April 2019, winning "Best New Restaurant" from Texas Monthly, Esquire Magazine and Austin Monthly while under his direction.

A native of El Paso, Erales said he has been heavily influenced by his family's Mexican heritage and draws inspiration from having worked in both Mexico City, Mexico and Copenhagen, Denmark, in his Top Chef bio.
Erales has worked all over Austin, from Dai Due Taqueria (closed due to the pandemic), Fonda San Miguel, La Condesa, and Geraldine's. More recently, he is working on a new restaurant concept that he "hopes to announce soon."
Though Dawn Burrell no longer calls Austin home, the now-Houston chef is a jack of all trades. Outside competing for the USA's Track & Field team during the Summer 2000 Olympics, Burrell is a 2020 James Beard semi-finalist and has worked for major chefs like Monica Pope and Tom Aiken.

Burrell hopped from Houston's Uchi before moving to Austin's hugely popular Uchiko as a sous chef. Burrell now leads the kitchen at Houston restaurant Kulture, but she has since announced her next stage is working on a new restaurant dedicated to "Afro-Asian flavors" alongside Lucille's chef-owner Chris Williams.
Prior to serving food at Rosalie Italian Soul in Houston, Sasha Grumman spent a year in Austin as the chef de cuisine at Launderette, a gourmet New American restaurant converted from a laundromat-gas station.

Grumman recently started a focaccia, or Italian bread, business that she hopes to take national.
Season 18 will welcome back judges Padma Lakshmi, Tom Colicchio and Gail Simmons, along with a host of Top Chef alumni, who will watch the chefs compete through 15 weeks of challenges.
The new season will celebrate food in Portland, even including a cameo from "Portlandia" stars Fred Amisen and Carrie Brownstein, and challenge chefs to feed frontline workers, perfect their surf and turf and create Portland-famous Pan-African cuisine.
More on TV: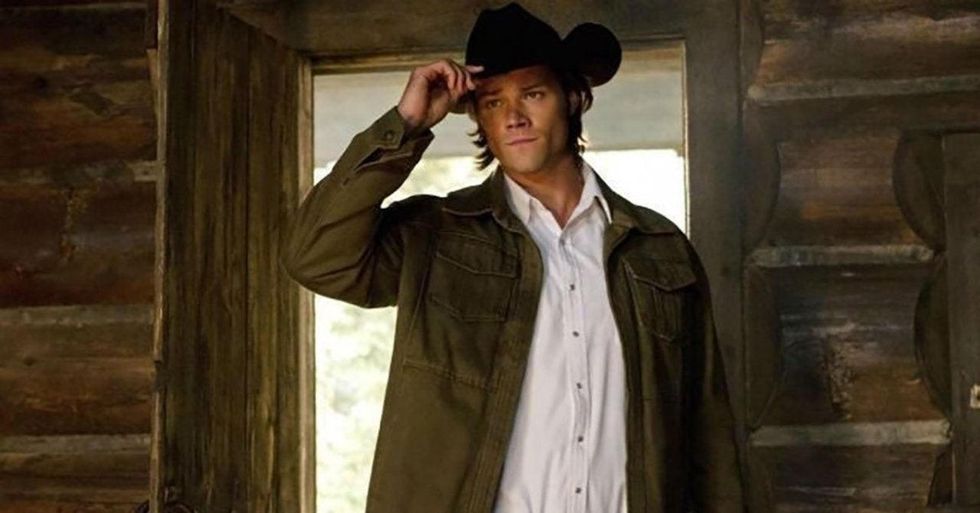 "Walker" reboot renewed for season 2
Getting around downtown and Lady Bird Lake will eventually be a rapid trip, but is it a trek that will involve more buses?
Two design proposals are being eyed for a light rail bridge crossing Lady Bird Lake as part of the blue line, a portion of the transit system expansion voters approved in November 2020.
For a design option without a guideway for buses, the light rail would simply travel through downtown and then cross the blue line bridge at Lady Bird Lake. There would also be a shared-use path for pedestrians and bicyclists. Although costs aren't finalized, the preliminary estimates put this version at $150 million.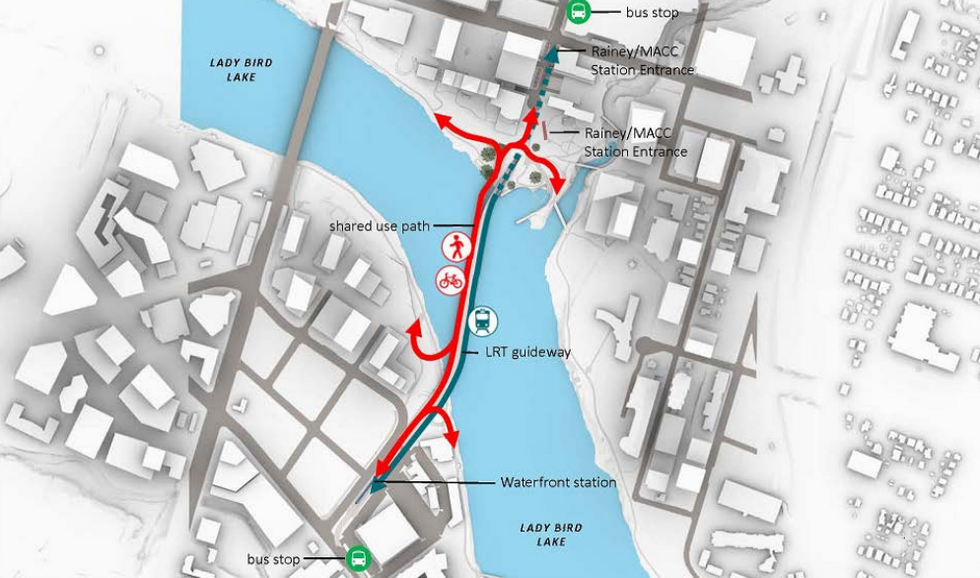 Then there's the option with a steeper estimated bill of $210 million. Under this design, there would be a guided pathway running above the bridge for bus services. In practice, it'd allow buses to travel along Trinity Street and cross Lady Bird Lake on a guideway. Then, there'd be a separate corridor for the light rail. Like the other design, this one also includes a shared-use path for pedestrians and bicyclists.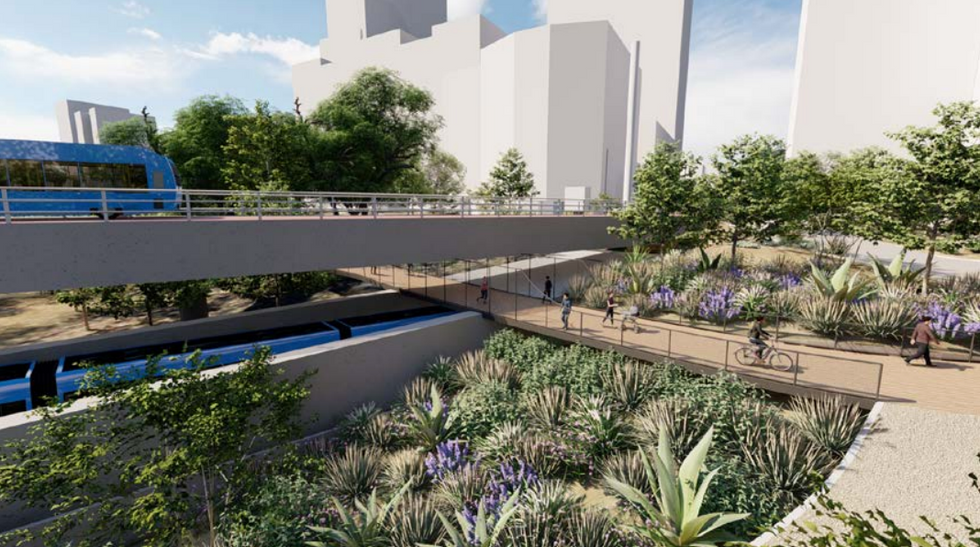 In total, the blue line is just over 8 miles and will run from the Austin-Bergstrom International Airport to Republic Square in downtown. From there, services connect to the orange line.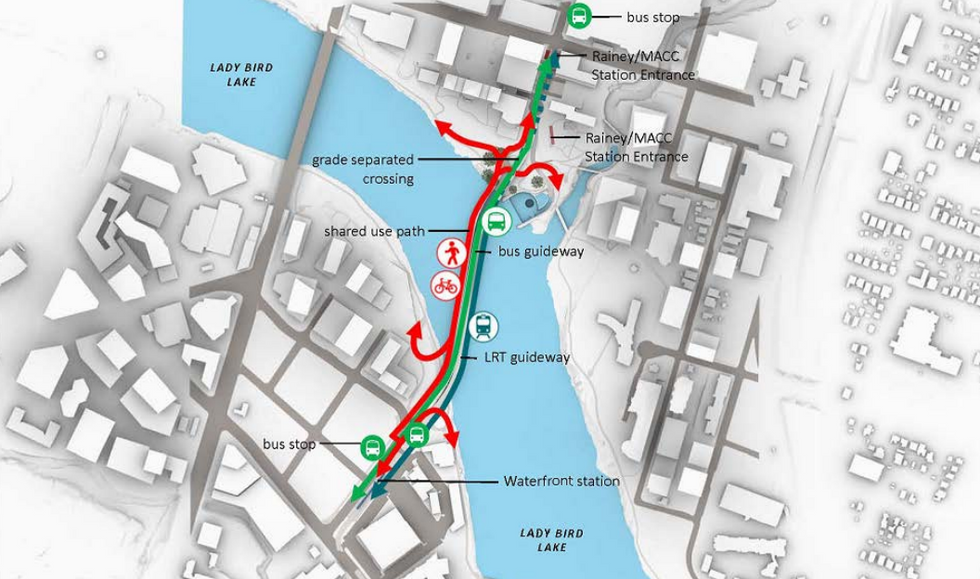 Under the pressures of inflation and supply chain constraints, cost estimates for Project Connect have soared from $5.8 billion to $10.3 billion for the two light rail lines and underground tunnel.
In a memo earlier this month, David Couch, Project Connect's program officer said the program is "not immune to the global and national economic pressures that everyone is feeling."
"Transit, airport, highway, utility, housing, and commercial projects are all seeing cost increases," Couch wrote. "As you all know, Austin is experiencing these impacts at an even higher level than the national average due to the unprecedented growth we are experiencing."
The home, aptly named "Villa Del Lago," offers a 15,400-square foot main house nestled on the hilly south shore of Lake Travis.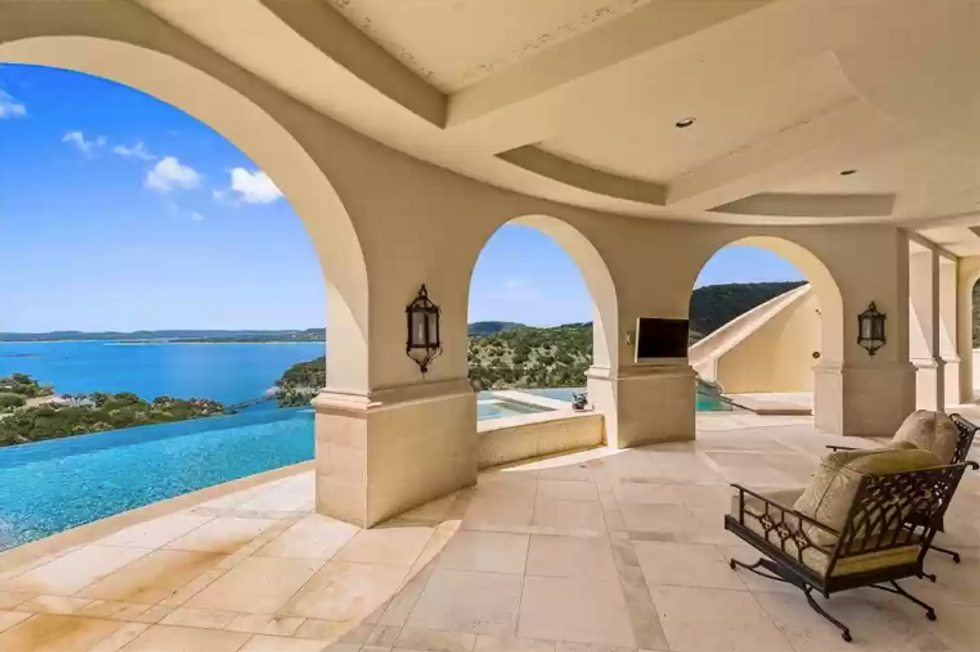 The home includes outdoor space and a pool that overlooks the south shore of Lake Austin. (Realtor.com)
Those who dare to make a bid won't be short on amenities—the home comes with seven bedrooms, 10 baths, five fireplaces and other rooms including a media room, theater, library, game room, gym and bar.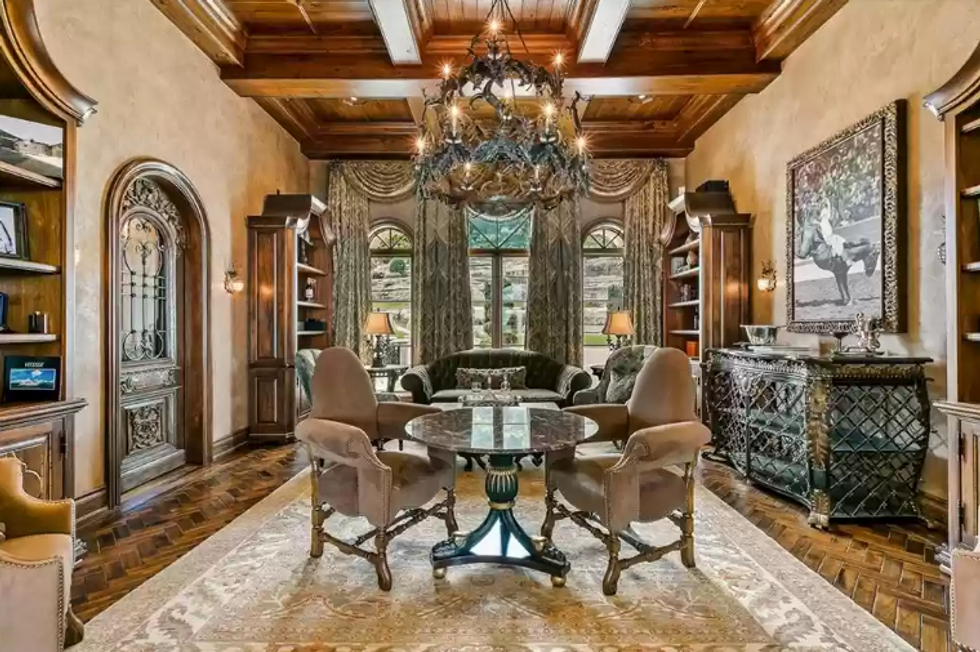 The home was built in 2004 and comes with a library, gym, theater and more. (Realtor.com)
Once outside, homeowners are met with immaculate native Texan landscaping, including cascading hillside waterfalls, a summer kitchen and a fish pond.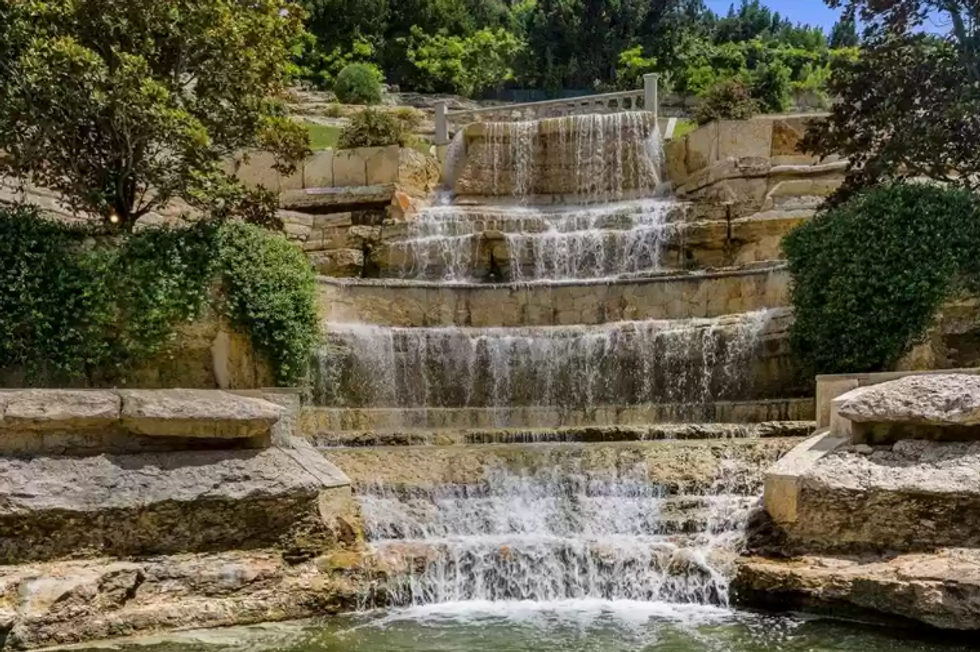 The 25-acre property also hosts multiple waterfalls. (Realtor.com)
Stone staircases and bridges lead to a gated two-story "entertainment pavilion" with a commercial catering kitchen and valet area.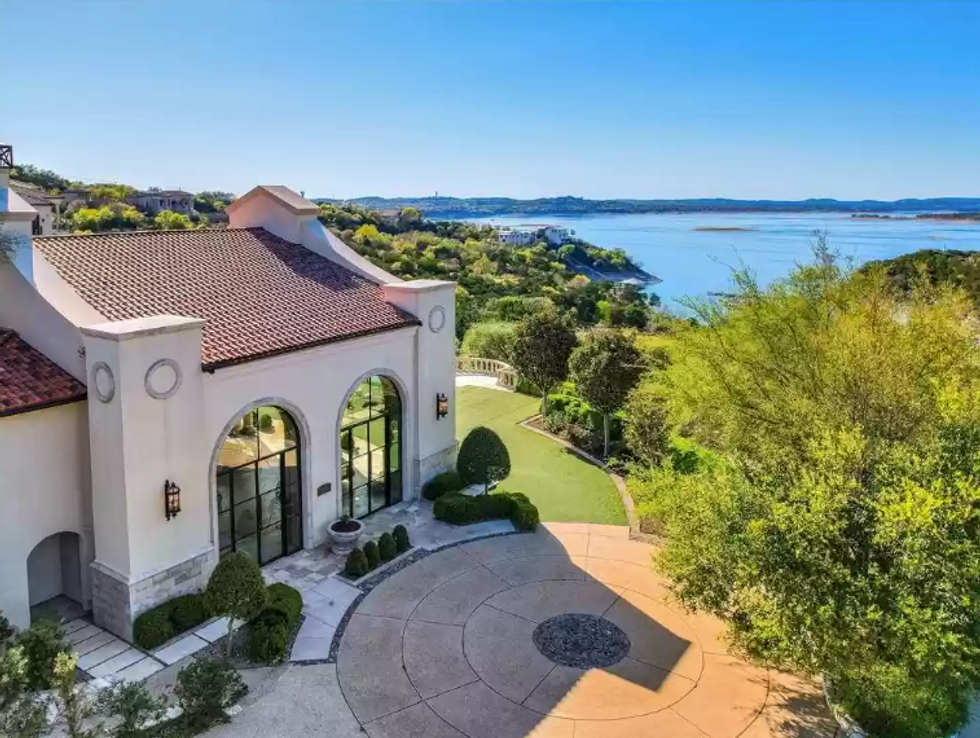 The private entertainment pavilion has hosted weddings and other events in the past. (Realtor.com)
The home draws on Classical architecture but was built in the early aughts with a modern lifestyle in mind. Extra perks include three ovens, an elevator, a secret stairwell and safe room, a half basketball court and a massage room.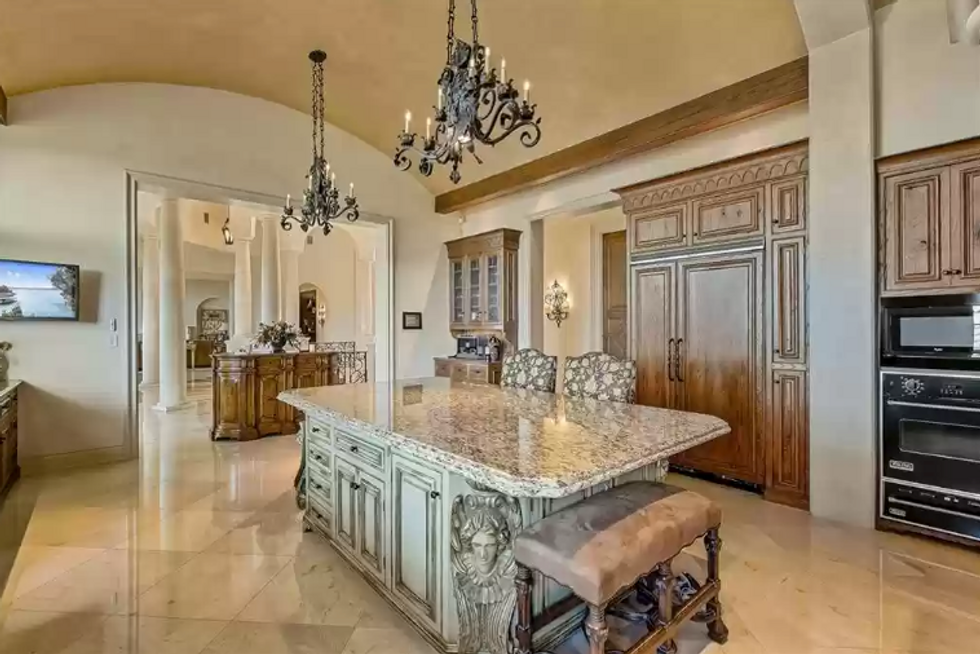 The home's luxe kitchen comes with three ovens and ornate cabinetry. (Realtor.com)
Looking for your next dream home? Villa Del Lago is within your reach—if you can shoulder around $236,700 each year for the next 30 years (plus a $10.8 million down payment).
Those enchanted with the property may still be able to catch a glimpse of luxury Lake Austin life, however. The entertainment pavilion is closed for now, but former property owners rented the European-inspired villa for weddings and other events with packages starting at around $7,500.