Get connected with our daily update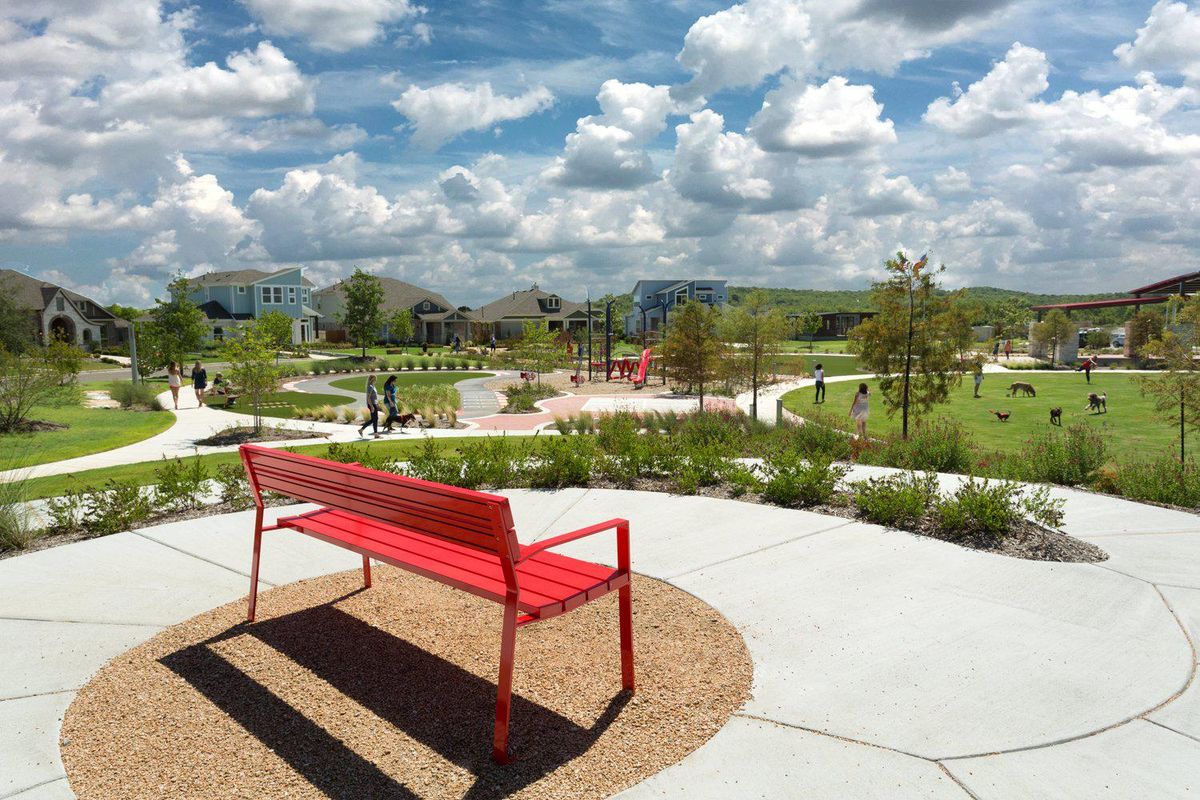 With its "boomtown" label reaching national news and swaths of tech companies migrating to the Texas capital, Austin's housing market is steamrolling ahead.
Austonia reached out to Austin Board of Realtors President Susan Horton to learn which neighborhoods are the most in-demand for incoming buyers, here is what she said.
---
1. Mueller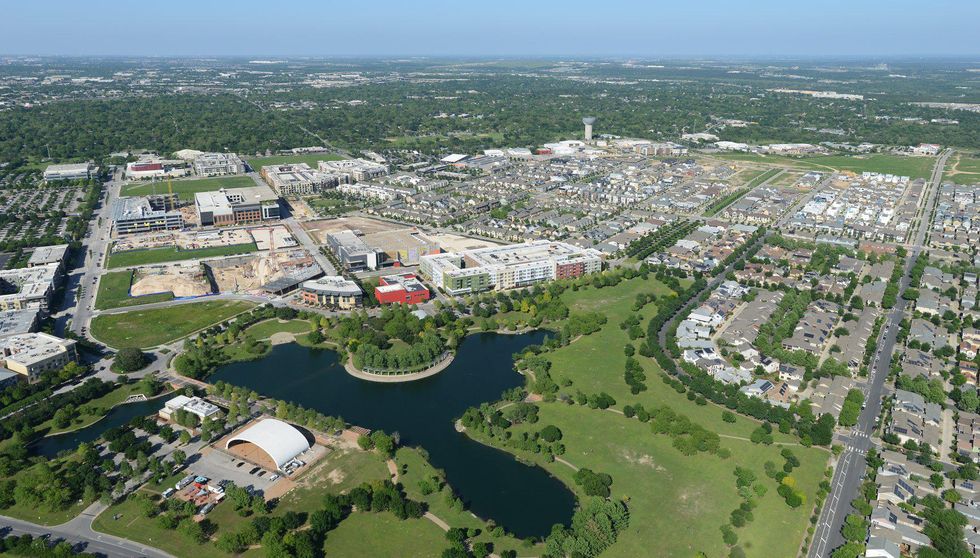 Austin's Mueller neighborhood promotes live-work-play principles with its mixed-use lots and extensive greenspaces. (Mueller Austin/Facebook)
Austin's downtown hub is often elusive for homebuyers, but Mueller, built on the city's closed Robert Mueller Municipal Airport, is drawing in droves of residents looking to live near the action.
Pros

Affordability: The only mixed-use neighborhood on the list, Mueller provides diversity in housing from large properties to apartments, and a commitment to affordable housing is part of its mission statement.
Proximity: Located just north of The University of Texas at Austin and just east of I-35 with Hyde Park as its westerly neighbor, the neighborhood is prime real estate for those who work downtown.
Walkability: With its own retail, including a large H-E-B, various businesses and schools in the area and plenty of mixed-use spaces, it's easy to get around the neighborhood by foot or public transit.
Thinking green: The neighborhood has three parks and plenty of green space to give residents a break from the hustle and bustle of city life. Homes at Mueller are constructed with recyclable and non-toxic materials and are designed to save energy and increase affordability. The neighborhood has an onsite power plant through Austin Energy that provides clean energy as well.
Cons
Supply: Due to its location near the heart of Austin, there isn't much new construction happening in the neighborhood. Those looking to make the move to Mueller need to stay posted on available listings if they want to move into the area.
Said: "It is so rich, just right almost in the heart of our city," Horton said. "It's an extremely desirable neighborhood because it's close to everything... so as soon as something comes on the market, it's gone."
2. Whisper Valley
Renewable geothermal energy to heat and cool your home, solar to power it. Zero-energy-capable living starts from the mid $200s-$400s in Whisper Valley.https://t.co/Jrh1nidw8Jpic.twitter.com/qm1wxbpRQZ

— Whisper Valley (@whisper_valley) January 15, 2021
Whisper Valley, the master planned community tucked in far east Austin that offers a wide range of prices for homes equipped with clean energy resources. The neighborhood claims to be Austin's first zero-energy capable community, with innovations that can both save money and the environment.
Pros
Cleaner, cheaper energy: Whisper Valley's homes claim to be 75-80% more efficient than most homes, according to the Home Energy Rating System, or HERS. They can also serve as their own power plant: with solar and geothermal energy, these homes can generate as much energy as they consume, creating a sustainable cycle.
Amenities: Perfect for families looking for an idyllic lifestyle and nature as a backyard, the neighborhood comes with a fitness center, a discovery center, trails and community gardens.
Range of prices: Starting at $200,000, these homes are more affordable than much of Austin amid the skyrocketing housing market.
Proximity to tech: It may be out of the city center, but Whisper Valley is a 10-minute drive from the new Tesla Gigafactory, Samsung and Dell corporate campuses and the airport. It's also close to Pflugerville, where tech jobs are plentiful.
Cons
Location: Located in East Austin, just outside Manor, Whisper Valley is great for those looking for an out-of-city lifestyle but not as great for commuters or city lovers.
No "work" in Live, Work, Play: This master planned community will have schools, but with little-to-no employment in the neighborhood, there's no "city-within-a-city" aspect to Whisper Valley.
Availability: This could be a pro or a con. While the neighborhood is currently sold out, a second phase of lots are going up for sale later this year.
Said: "Whisper Valley is going to be a big community to watch right now... It's totally sold out," Horton said. "It's desirable for a number of reasons because the builders are using specific construction materials for energy efficiency, they're putting solar panels on all the homes and it has a wonderful community amenity package."
3. Easton Park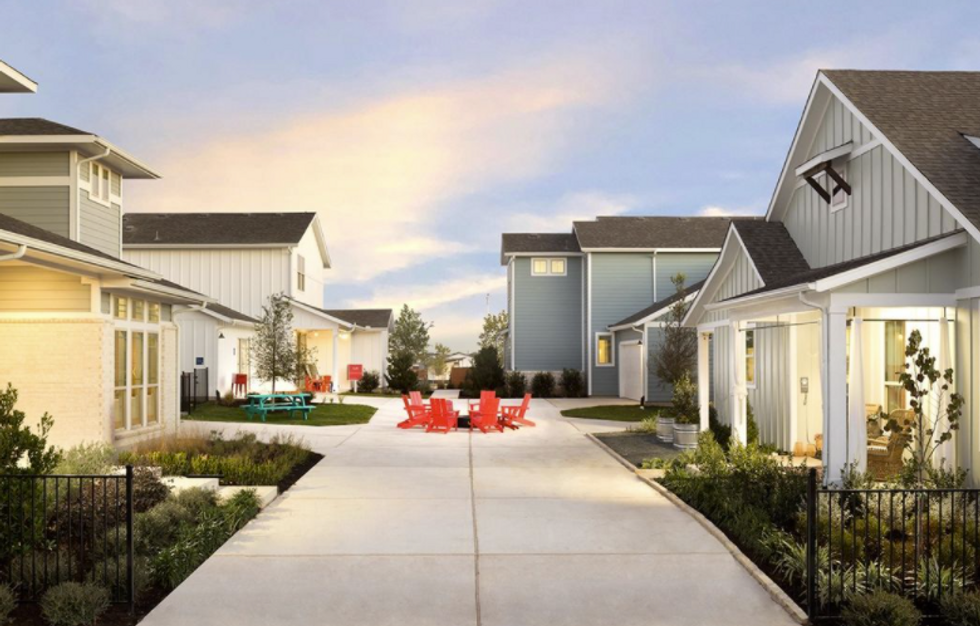 (Easton Park/Instagram)
Located in Southeast Austin, Horton said Easton Park will eventually be a "city within a city." The master planned neighborhood includes several different homebuilders to fit everyone's tastes, and it'll have commercial lots as well as multifamily units sprinkled into the neighborhood's single-family homes.
Pros
Proximity to airport: It may be far from downtown, but Easton Parks' closeness to Austin-Bergstrom International Airport is sure to ease the burden for those who need to travel often.
City-within-a-city: Once completed, Easton Hills will feel like its own city—think exceptional live-work-play with schools, employment, businesses and community centers.
Affordability: Homes start at $300,000, lower than the median home price in Austin.
Variety of choices: Easton Hills will have different neighborhoods within itself with their own unique setups—while one may have a fitness center and pool, another has a shared front area for community living. Seven home builders are available to build houses in their own styles.
Cons
Far from downtown: It's not as far as some other options, but Easton Hills is still much further southeast from the city's center. It isn't too far from Tesla's upcoming Gigafactory, however.
Patience, patience, patience: Horton says it could take 10 years before the neighborhood is complete, so it may be a while before you get that community feel. Think of it as a long-term investment.
Said: "It's just minutes from the airport and that tech area," Horton said. "It's supposed to end up taking 10 years to get there, but it's going to have shopping, schools, restaurants and infrastructure. It's going to be built into its own little city."
4. Santa Rita Ranch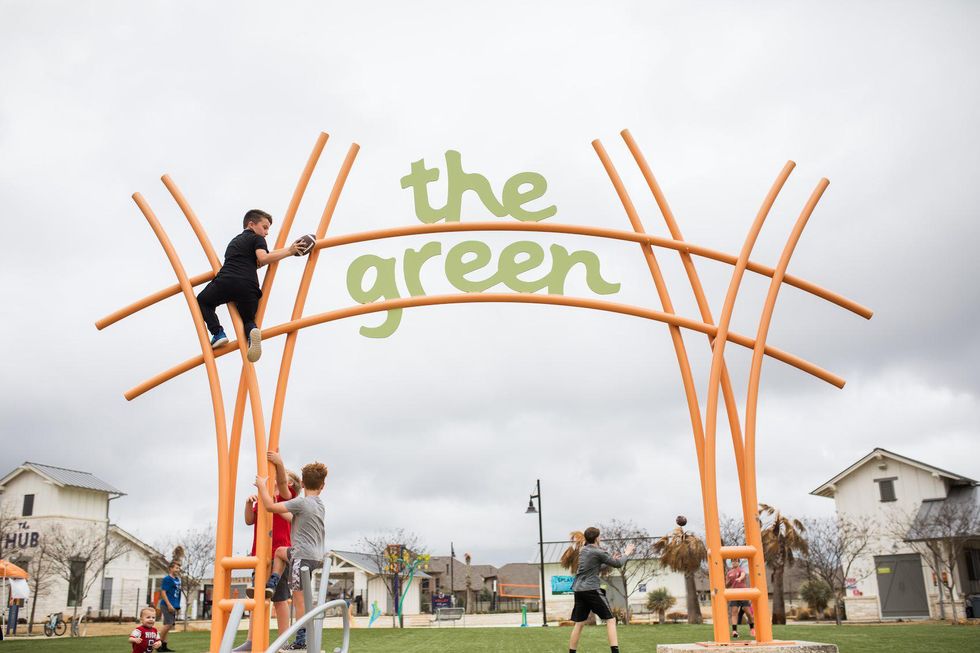 (Santa Rita Ranch/Facebook)

Located on the opposite side of Austin to the northwest, Santa Rita Ranch is an up-and-coming community in Liberty Hill that will soon be larger than all previously mentioned neighborhoods, Horton said. Marketed as a "staycation," Santa Rita Ranch was rated the No. 1 Selling Master Planned Community by resident real estate industry experts, according to its website.
Pros
Large, self-sufficient community: Santa Rita Ranch will encompass both sides of Ronald Reagan Blvd., according to Horton, and it's already created two new schools and its own fire department. Eventually, this will be an almost entirely self-sufficient neighborhood, and its size will allow residents to embody the live-work-play ideal.
Events and entertainment: From crawfish boils to water slides, there's always something going on in the neighborhood. Churches, schools and businesses are already in the community as well.
Affordability: Prices start at $250,000 and go up to $600,000, so the community will have plenty of diverse living choices.
Plenty of space: Because of its immense size, Santa Rita Ranch has extensive green spaces, including parks and hiking trails. The neighborhood offers a more peaceful, slow-paced lifestyle rich in nature and the outdoors.
Cons
Not-so commuter-friendly: located 40 minutes from downtown, this community may be more beneficial to those working remotely or within Liberty Hill itself. Luckily, there will eventually be plenty of employment within the community.
No small community feel: Because of its size, Santa Rita Ranch won't be quite as cozy as some other neighborhoods.
Said: "The transformation that's going to happen out there by Santa Rita Ranch is going to be huge," Horton said. "Because the development plans are so massive, it will be its own little city within a city."
5. Up and coming—Kyle and Buda
When looking to the future, Horton said that Austin could resemble a metro like DFW or Houston. With supply going dry, Horton said the city will grow out rather than up. Kyle and Buda, both located a few miles south of Austin, are more their own communities themselves than Austin suburbs, but they're close enough for commuters to take a liking to each city.
Pros
Community: Get away from the busy highways and know your neighbors. The small-town feel is perfect for anyone that wants quieter surroundings. And you can always drive 20 minutes to Austin on the weekend.
Affordability: While these two towns are known for being more affordable at around $325,000 for a home, prices are rising quickly as they gain in popularity.
Cons
Location: It's definitely a longer commute if you work in Austin, but it's not uncommon to sacrifice commute time for a smaller town feel.
Said: "Going south, those areas are rocking right now," Horton said. "It is unbelievable the amount of homes that are selling in that Kyle/Buda area."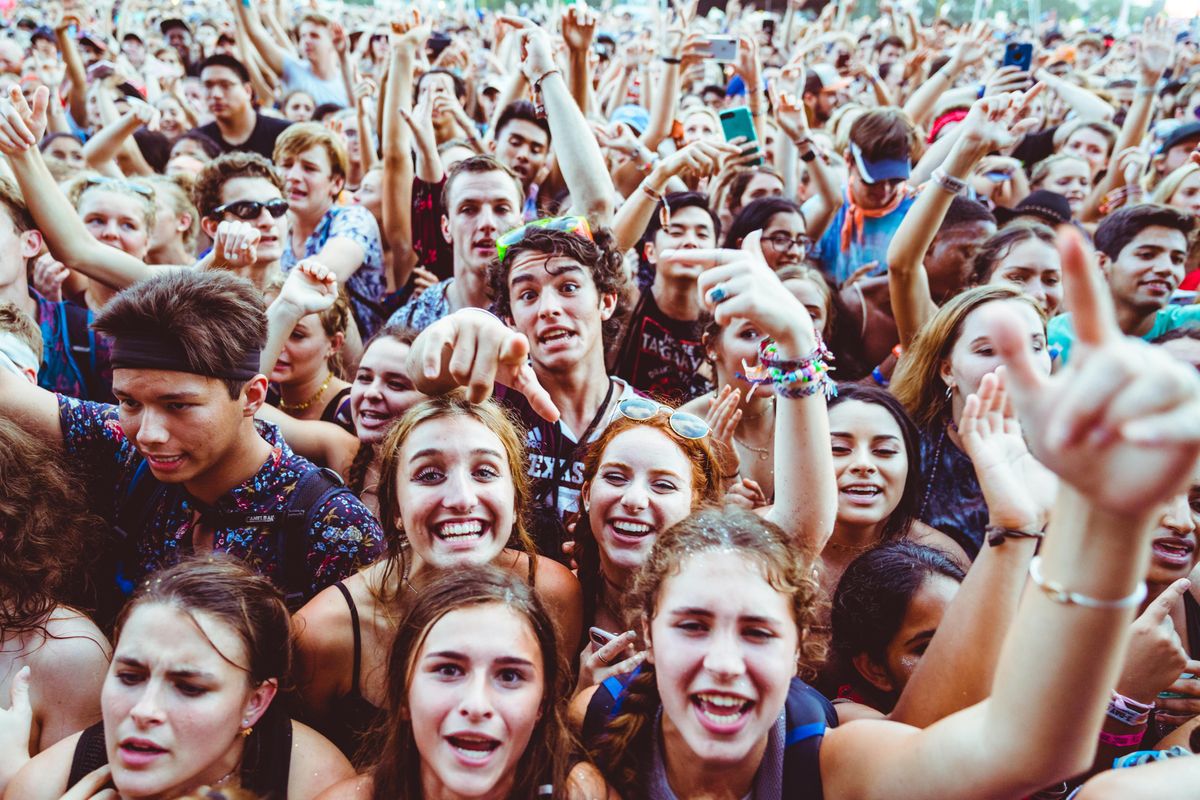 Ismael Quintanilla III / Shutterstock.com
Editor's note: the author is an Austin-based music journalist.
There are only two logical reasons for you to click on an article about Austin City Limits one week before the annual festival makes its grand return to Zilker Park: You're either psyching yourself up for another whirlwind weekend, or you want to justify your decision for not snagging tickets.
Luckily, there's something in this article for both parties.
This year's ACL lineup delivers several heavy-hitting triumphs along with a few puzzling inclusions. One praiseworthy feature that immediately sticks out: There's at least one woman occupying the top line of each day on the festival poster, and two on Friday (The Chicks, SZA) and Sunday (Kacey Musgraves and Paramore) apiece. It might not seem like much, but in an era where music festival lineups are still overwhelmingly male (and white), it's a notable gesture that hopefully signals even greater diversity in future bookings.
Female headliners are also supplying the bulk of the star power this year. C3 Presents had their work cut out for them matching last year's megawatt George Strait headlining performance, but they rose to the occasion with the savvy booking of the Chicks, who haven't played a proper Austin show since 2016 at the Germania Insurance Amphitheater (they also dropped by the Moody Theater in 2018 to perform at Mack, Jack & McConaughey's annual gala). And with Musgraves returning just three years after her last Zilker Park romp (admittedly a strange move), ACL further shores up its identity as a top-draw festival that's more country-friendly than many of its contemporaries — this is the Lone Star State, after all.
Unfortunately, this comes at the expense of a solid rock lineup, which feels increasingly like an afterthought at ACL. Don't get it twisted: Paramore are poised to make a triumphant ACL debut, and with a new song, "This Is Why," out this week and an album of the same name coming in February (their first since 2017's After Laughter), they're a no-brainer booking. But it's harder to get excited about their Sunday night counterparts, Red Hot Chili Peppers.
Sure, the veteran funk-punks recently reunited with classic-era guitarist John Frusciante and will be promoting two new albums, April's Unlimited Love and the brand-new Return of the Dream Canteen, out Oct. 14. But the band headlined ACL just five years ago, and in a year featuring mammoth tours and residencies from Rage Against the Machine, My Chemical Romance, Elton John and Aerosmith (not to mention the Strokes, who just finished supporting RHCP on their U.S. stadium tour), the booking feels particularly uninspired.
You've got to squint awfully hard to find other bonafide rock bands on the undercard too. Stalwart emo and indie-rockers like Death Cab for Cutie, Spoon, the War on Drugs and Manchester Orchestra might scratch the itch for some, but they're a far cry from Metallica's thundering 2018 set or the back-to-back wallops of the Raconteurs and Guns N' Roses in 2019. And if you're thinking about stopping by Yungblud's set to get your fix of snot-nosed, adolescent pop-punk — spare yourself the agony and head to the Torchy's Tacos stand instead.
Enough bellyaching, though. ACL would be nothing without its pop and hip-hop bookings, and this year delivers in spades. SZA will make her ACL debut more than four years after her last Austin visit, when she co-headlined the Top Dawg Entertainment Championship Tour alongside Kendrick Lamar. The R&B star has come a long way since the release of her triple-platinum debut album CTRL in 2017, the same year she played her last proper Austin headlining gig at the comparatively puny Emo's, which holds less than 2,000 people.
Yet even SZA's star is dwarfed by Lil Nas X, the flamboyant pop-rap cowboy who parlayed his stratospheric "Old Town Road" success into a flourishing career. The 23-year-old TikTok savant has since scored two more No. 1 hits — the Jack Harlow-assisted "Industry Baby" and the sultry "Montero," the title track off his 2021 debut album of the same name — and his ACL set is guaranteed to be both extravagant and hilarious. And festival-goers who want a bombastic, hit-filled throwback set need look no further than Pink, who's racked up an astounding 14 Top 10 hits and dazzles in concert with her aerial acrobatics.
The rest of this year's undercard offers plenty of highlights for fans of lighter, poppier and occasionally more reflective fare. Led by Michelle Zauner, Japanese Breakfast will captivate with their vivid storytelling and jubilant alt-pop. Culture Club, fronted by the legendary Boy George, will bring an arsenal of euphoric new wave hits in weekend 2, filling a similar role as Duran Duran last year. And pop-R&B singers Arlo Parks and Omar Apollo promise plenty of sultry hooks and good vibes.
As always, ACL attendees should make an effort to brave the early-afternoon sun and check out the treasure trove of local artists playing this year. Eric Tessmer blends incendiary blues-rock guitar playing with smart, anthemic hooks, while Pleasure Venom (who opened Bikini Kill's sold-out Austin show in May) packs a furious, garage-punk punch. And on weekend 2, Flora & Fawna will hit the Miller Lite Stage with their explosive electro-pop confections, powered by Lili Hickman's powerhouse vocals and tireless stage presence and anchored by Mason Ables' deft guitar work and infectious production.
What are you waiting for, Austin? Festival season is upon us. Go bask in the glory of your favorite artists and find a few new ones in the process — just don't expect to do much head-banging.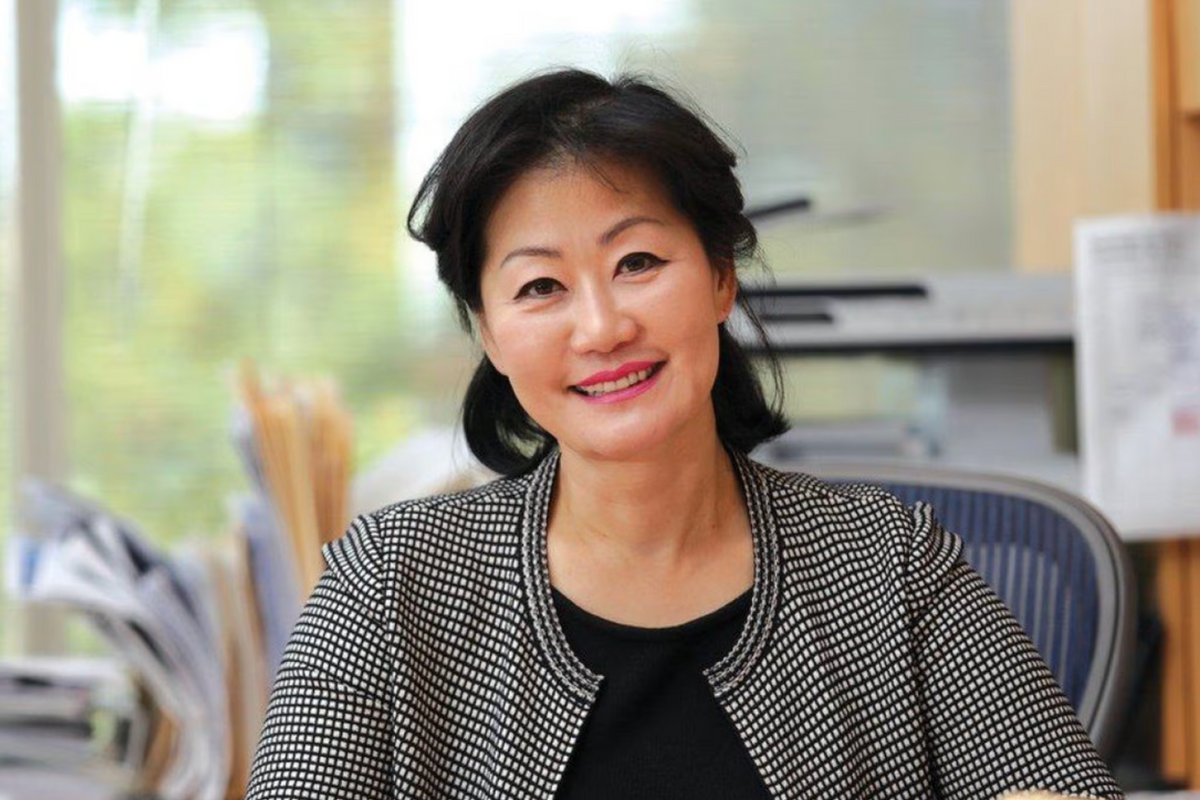 @siraj_iqb/Twitter
The new list is out from Forbes. Here are the Austin, or in some cases, Austin-ish, people on it:

1. Elon Musk, $251B, technology (various locations, primarily Austin)
16. Michael Dell, $50B, technology
86. Robert Smith, $8B, private equity (Vista Equity located here but he may reside in Florida)
99. Joe Gebbia, $7.6B, Airbnb
202. Tito Beveridge, $5B, beverages
234. Joe Liemandt, $4.5B, software
252. Thai Lee, $4.2B, IT
369. John Paul DeJoria, $2.9B, hair care, beverages

Click here to read the complete list on Forbes.