Get connected with our daily update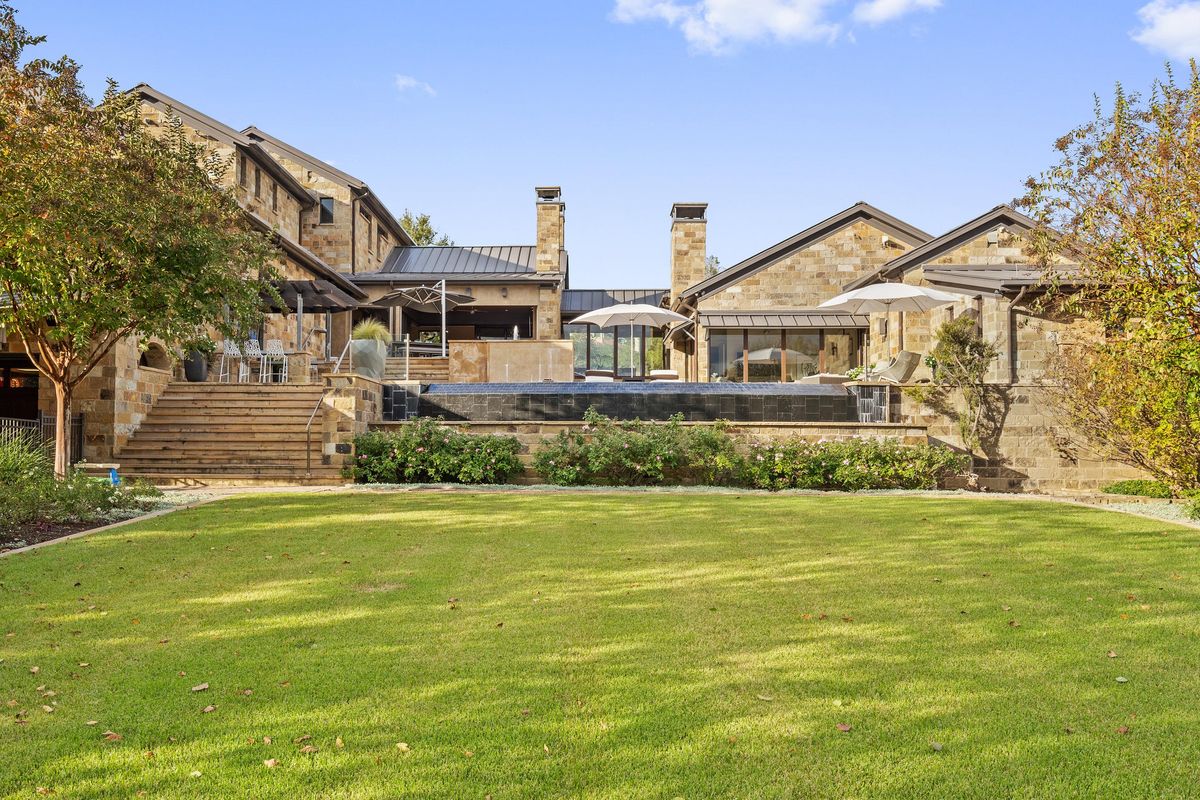 The home of the former CEO of beloved taco chain Torchy's Tacos, GJ Hart, has hit the market for a cool $7.5 million. Just like its mascot Torchy says, this house is "Damn Good," and even has a room dedicated to the restaurant.
---
Known as the "Bridge Home," 5221 Musket Cove is serenely located in the exclusive, gated Spanish Oaks neighborhood in West Austin. With five bedrooms, seven bathrooms and two half-baths, the massive home clocks in at 8,896 sprawling square feet.
Built in 2008, the home was designed by luxury firm Seaux-Piece Architecture over a three-year period but still looks like the pinnacle of modernity.
Entering through the three-car garage will bring you into the open-plan living room with sky-high ceilings and access to a separated indoor-outdoor lounge that connects to the pool. Floor-to-ceiling windows surround the living area on both sides for beautiful views of the outdoor waterfall and lots of natural light.
The kitchen is filled with luxury appliances from a Miele coffee maker, Viking Professional Series range with a warming drawer, three Gaggenau ovens, and five (count 'em) Sub-Zero refrigerators. That's not all—just off the kitchen is a walk-in wine cellar that stores 1,200 bottles of wine.
The elite master bath has two complete walls of glass so you can survey your kingdom of pools, multiple water features from a private well tapping into the Trinity Aquifer and an isolated private hot tub. Plus, the "owner's wing" is practically designed with independent closets, showers and toilets.
Just like the Taco of the Month, the biggest surprises are on the inside. One bedroom, perfect for a Disney-loving little one, has murals of Ariel and Elsa on the walls, and another is dedicated to Torchy's, painted in bright colors and featuring the "Damn Good" slogan on the wall. The Torchy's room is 1,200 square feet, and complete with a full bath, can be converted into a one-to-two bedroom apartment.
Before heading to work, make sure to stop by the at-home gym, complete with a steam shower and beverage nook, to work off those tacos. If you prefer to work out by hitting the green, you could also head over to the golf simulator room for a quick round.
Of course, this home is perfect for entertaining and too good not to share—envision nighttime gatherings by the outdoor fire pit on 1.3 acres of land or at the private movie theater. You also won't have to worry about party crashers since the home comes with 24/7 security.
Hart retired, effective immediately, in early November after four years as CEO of Torchy's. Under Hart's leadership, Torchy's expanded from 45 locations to 96 in 10 states. Founder Mike Rypka will step up as interim CEO in the meantime.
This listing is held by Compass' Monica Fabbio.
Enjoying Austonia? Signup for our newsletter to get daily Austin news, straight to your morning inbox!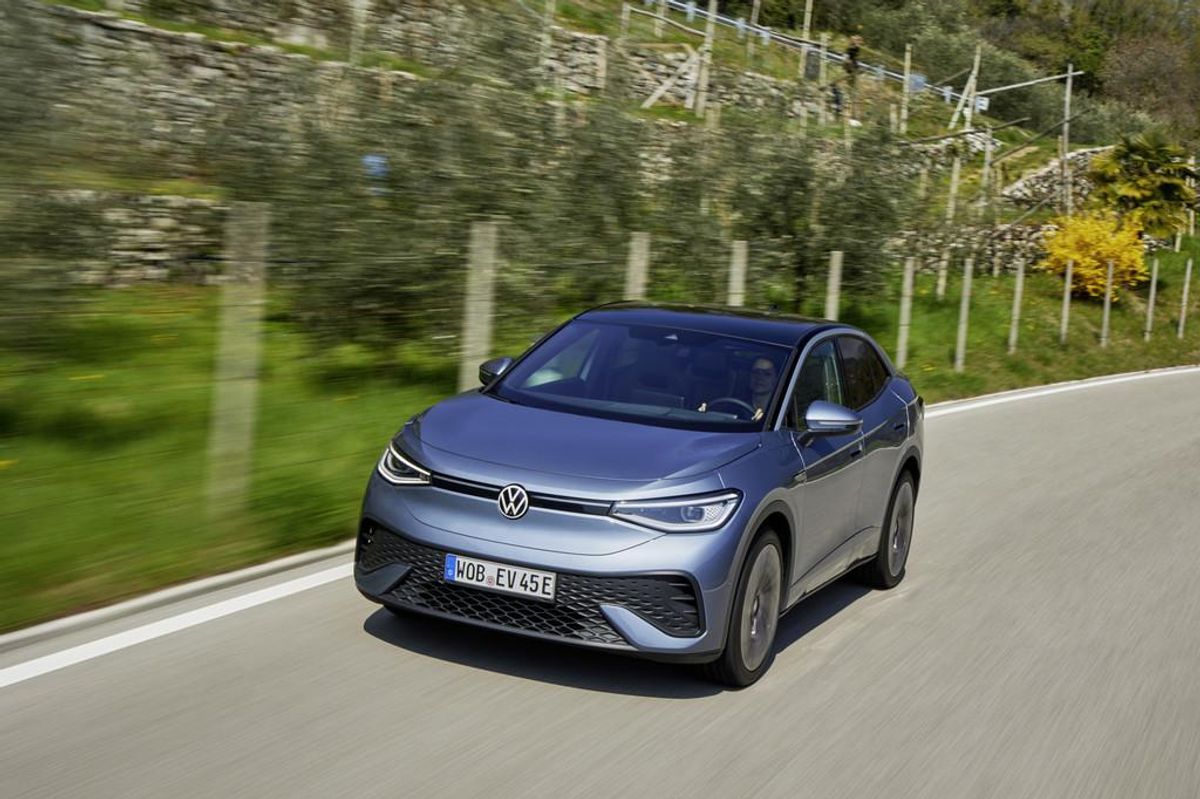 Whether you're making the switch out of a gas-powered car or thinking of adding another EV into the mix, tax credits could go away for your desired car.
The climate-health-tax package could become law soon. And while Democrats had aimed to expand consumer tax credits for battery-powered vehicles Sen. Joe Manchin called for some supply chain requirements in order to go along with the broader bill.
The Alliance for Automotive Innovation estimates that'll cut vehicles eligible for the credits from 72 to 25. Brands eligible for a tax credit include BMW, Ford and Rivian. As Electrek reports, sales can push manufacturers over the predetermined threshold of qualified sales, and Tesla is part of that group.
For some EV owners, however, this incentive wasn't an influence on their decision anyway.
Anuarbek Imanbaev, VP of the Tesla Owners Club Austin, said the credit played very little role in his decision to get a Tesla.
He views his first Tesla as a more luxurious type of purchase that's a different approach than what other car shoppers have.
"That's a different segment," Imanbaev said. "I think in that segment, it was nice to have, but it wasn't anything that affected whether I would buy the vehicle or not."
Still, Imanbaev thinks for those shopping for vehicles up to about $65,000, the tax credit could increase demand.
Reginald Collins, a sales professional at Onion Creek Volkswagen, has talked to the clients who weigh cost more when buying a vehicle and he said the tax credit is a "huge deal."
"On top of the fact that you're not paying for any gas. And you're saving Earth, it's not a combustion vehicle," Collins said, referring to Volkswagen's ID.4 that people can buy with a $7,500 tax credit.
What's its appeal over a Tesla or other electric vehicles?
"Just the flexibility of it, it's much less expensive," Collins said.
And while EVs require some wait—Collins estimates the ID.4 taking about 8 to 10 months— he also said that the plant in Chattanooga, Tennessee is making for faster production.
"If you need parts, you can order them from the states instead of ordering them in Germany," Collins said. "So if you have customer issues they can get parts quicker."
So if you're trying to get a deal on an EV, you may need to act quickly. The Senate sent the plan, known as the Inflation Reduction Act, to the House earlier this week meaning it could be headed to President Biden's desk soon.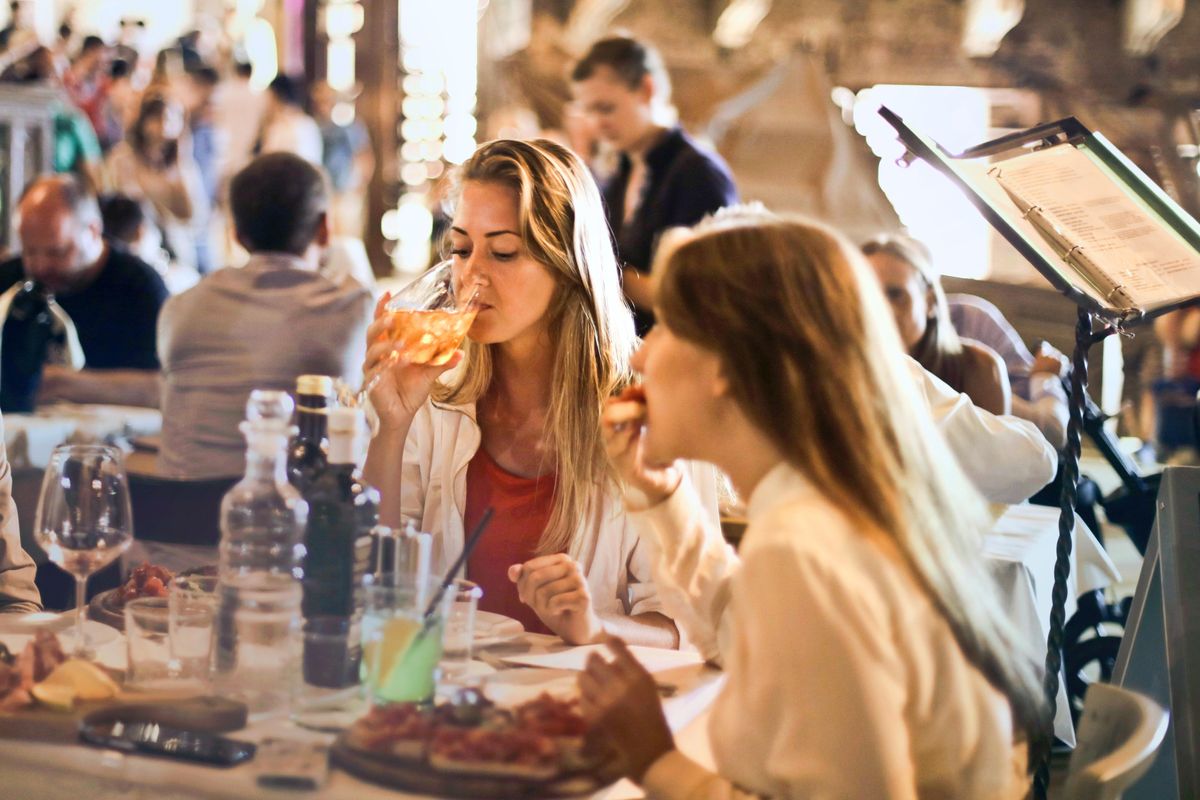 A chain of plant-based restaurants and wellness centers is getting its start in Austin.
Following time in executive-level positions with Austin-started Whole Foods Market, Betsy Foster, former senior vice president, retiring co-founder and CEO John Mackey and former Whole Foods co-CEO Walter Robb are onto their next project: a startup called Healthy America LLC.
The venture raised $31 million from investors earlier this year to create a national network of wellness centers and vegetarian restaurants.
Bloomberg reported on a now-closed job posting for Healthy America, which described it as "an evidence-based lifestyle company, leading the convergence of culinary, healthcare, and wellness."
The posting mentions an aim to "meaningfully transform the health and wellbeing of individuals." Aside from food, educational, fitness and spa services may also be offered.
Incorporated in 2020, Healthy America seems to be at an office near 38th Street and Lamar Boulevard, the
Austin Business Journal
reports.