Get connected with our daily update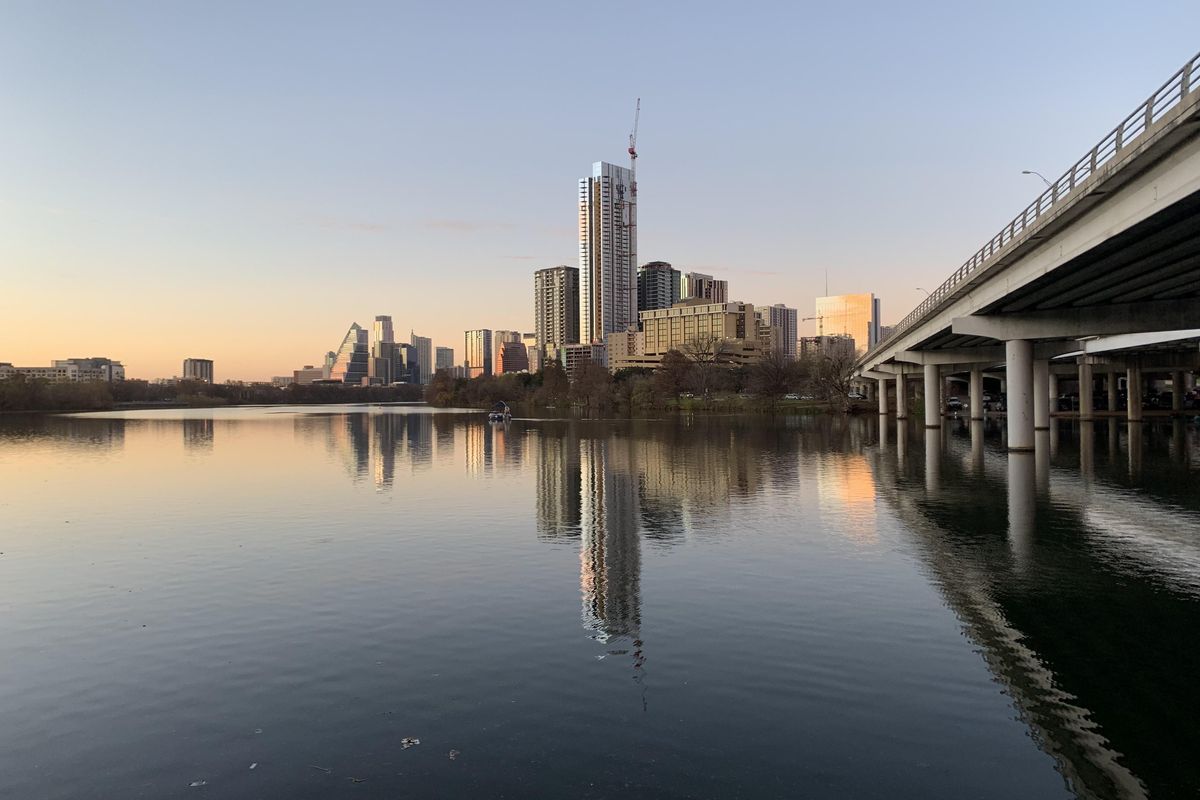 The skyline and other parts of Austin will see some changes this year with new developments set to open.
From tech giants set to welcome workers to housing for UT students, these are some projects to look out for in 2022.
---
Block 185 | 601 W. 2nd Street
After about three years in the works, Google workers are expected to take over Austin's tallest office tower. It is slated to be complete in May. Plus, we'll see Uchi's newest restaurant Uchibā take post in the building.
The sailboat-inspired downtown building is expected to stand at 594 feet. Also included is a creekside tenant amenity, retail space and a boardwalk. The tower will also feature outdoor roof areas for prime views of Lady Bird Lake.
Apple Campus | West Parmer Lane and Dallas Drive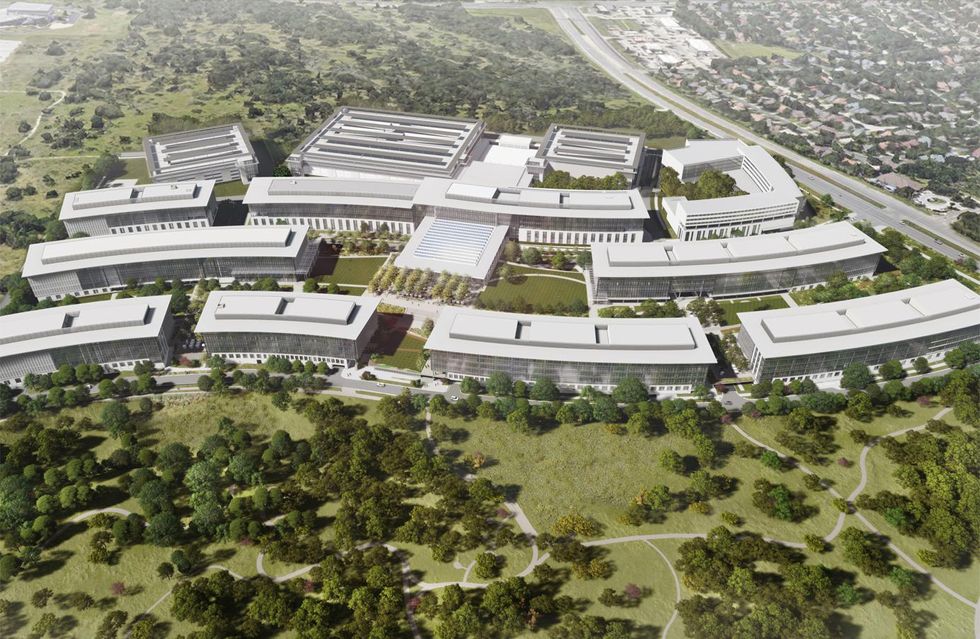 Thirty years since Apple first established a presence in Austin, the company is set to deepen its roots with a $1 billion campus in Northwest Austin. Apple has previously said employees will start reporting to the campus sometime this year, though COVID-19 has caused delays to in-person work.
The 133-acre campus, near its office on West Parmer Lane, includes 2 million square feet of office space, a 192 room hotel and space to bring in 5,000 employees.
Waterloo Central tower | 701 E. 5th Street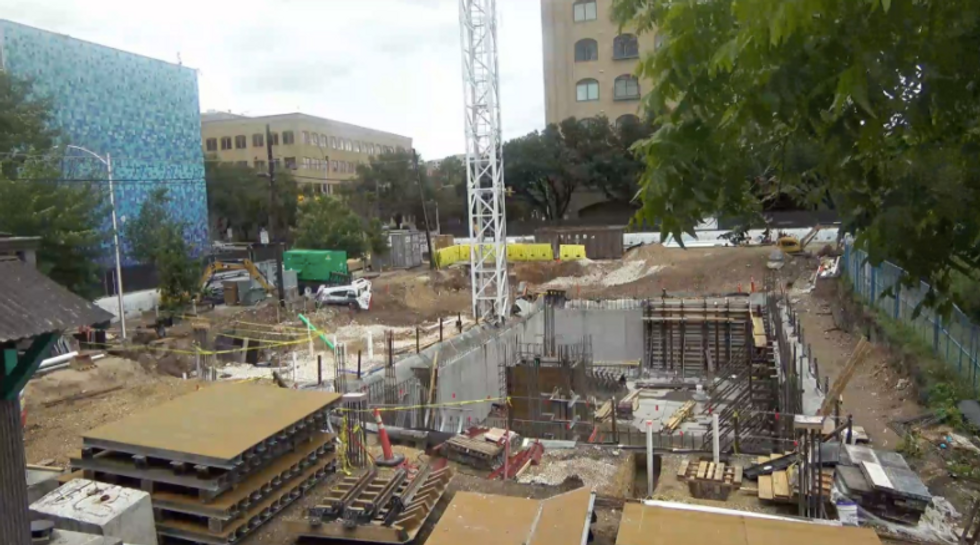 In July 2020, Hippo Analytics, a California-based property insurance company that uses AI and big data to analyze property information, signed a lease at the five-story office tower.
With a curtain wall glass design taking up 39,000 square feet, this project is expected to be completed sometime in Q2.
Moody Center | 2001 Robert Dedman Dr.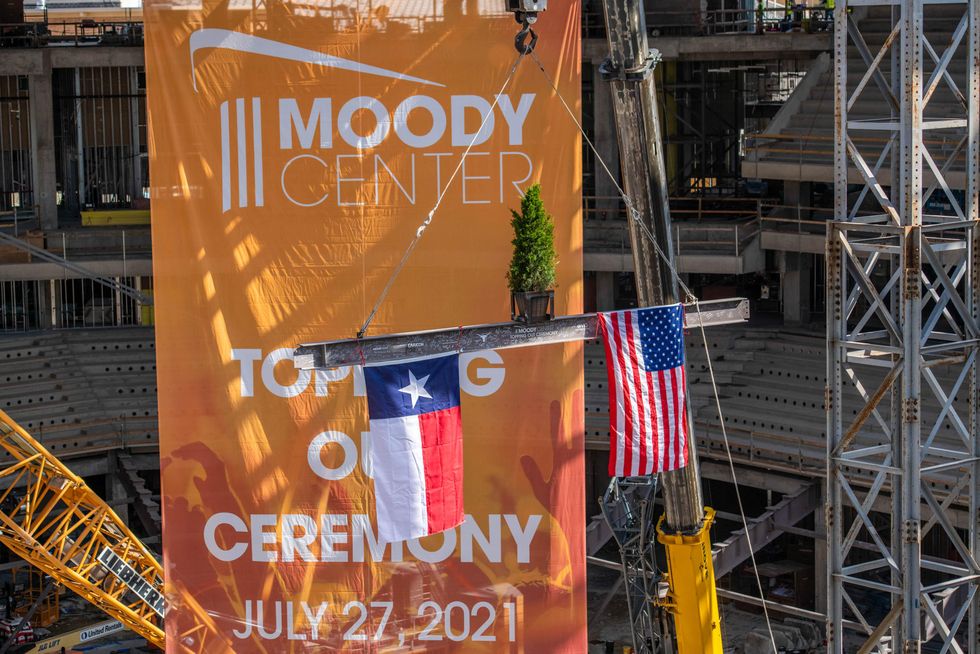 In replacement of the Frank Erwin Center, this $338 million arena will be able to seat 10,000 for Texas Longhorn basketball games and up to 5,000 more for other events. It will make its official debut in April.
The arena takes its name from the Moody Foundation, which gave $130 million toward construction.
Concerts have already been booked, including a first performance by John Mayer and a George Strait and Willie Nelson show. Click here for scheduled events so far.
Waterloo West Campus tower | 2400 Seton Ave.
With 241 units spanning 30 stories, the $77.6 million student housing complex in West Campus will be the tallest tower in the neighborhood at 300 feet. An exact completion date has not been announced.
Lincoln Ventures, the Austin-based developers behind the plan, have said 20% of units will be affordable housing with the remainder going at the market rate. The building will include amenities fit for college students, including conference rooms, a rooftop terrace with a fitness center and a complimentary coffee bar.
RiverSouth tower | 401 S. First St.
Stream signs powerhouse law firm as the first tenant for its signature Austin project, RiverSouth. International law firm Baker Botts has signed a 12-year lease to assume 50,000 square feet of the 350,611 square-foot office tower. http://bit.ly/rs-bakerbotts\u00a0pic.twitter.com/1RhiQqaa4D

— Stream Realty Partners (@Stream Realty Partners) 1559597880
Located at the intersections of South First Street, West Riverside Drive and Barton Springs Road, this 15-story office building will be finished next month and start move-ins in May. Taking up 17,000 square feet, it includes an underground parking and bike storage, a fitness center and a lounge with skyline views.
The developer, Stream, said the leasing demand "has been nothing short of remarkable." Already, 50% of the building is pre-leased to tenants such as AlertMedia and some Austin-based businesses.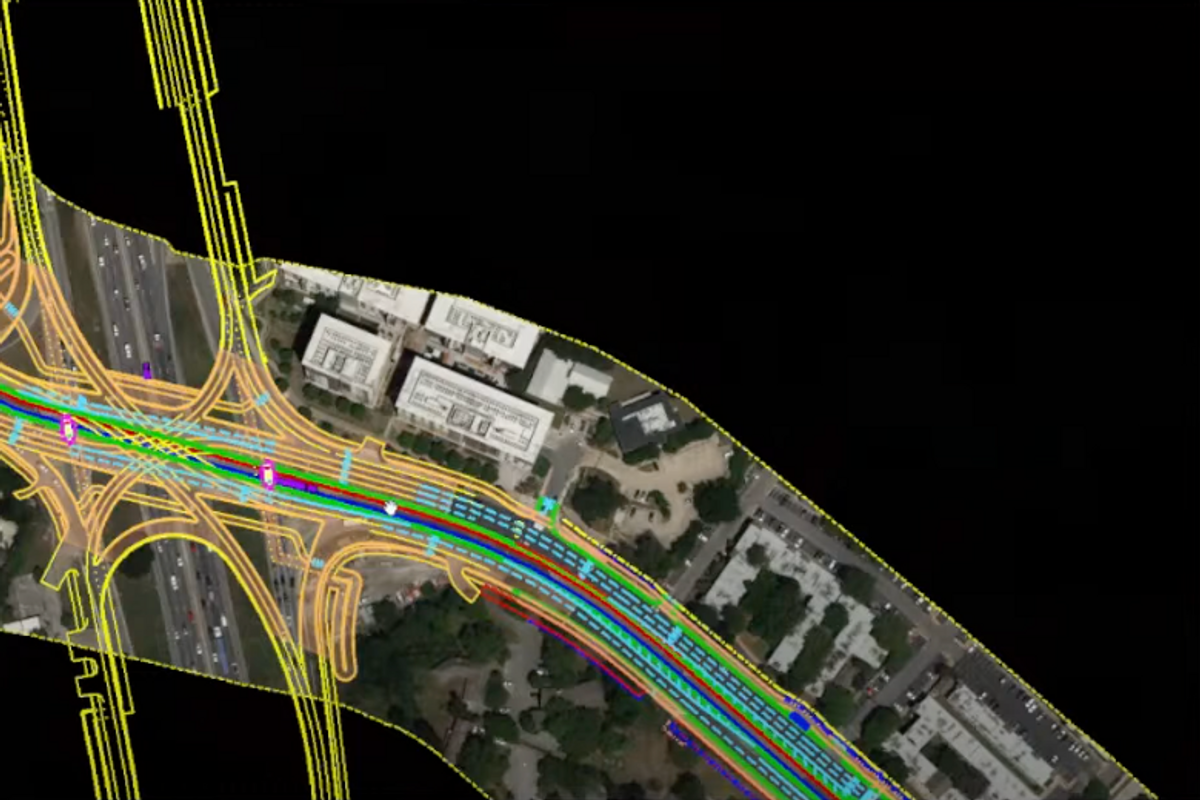 Designs for stations along Project Connect's Blue Line were presented this week, giving a detailed look at what part of the rail system extending from downtown to the airport could look like.
The planned stations that have gotten the latest focus include Waterfront, Travis Heights and Lakeshore stations past Lady Bird Lake.
At the Waterfront station, the preliminary design aims to prevent visual obstructions and save on costs. This is accomplished by a transit guideway that will lower from the bridge to a level station.
Heading onto East Riverside Drive, the light rail faces a curve requiring a slow down to about 10 miles per hour.
The Travis Heights station could involve relocating a pedestrian crosswalk zone at Alameda Drive to Blunn Creek. Since light rails can't effectively operate on a steep grade, this allows the transit guideway to avoid that.
From there, the rail will extend to the Norwood Park area, and though it will reach along the right-of-way zone, the park will be able to remain open.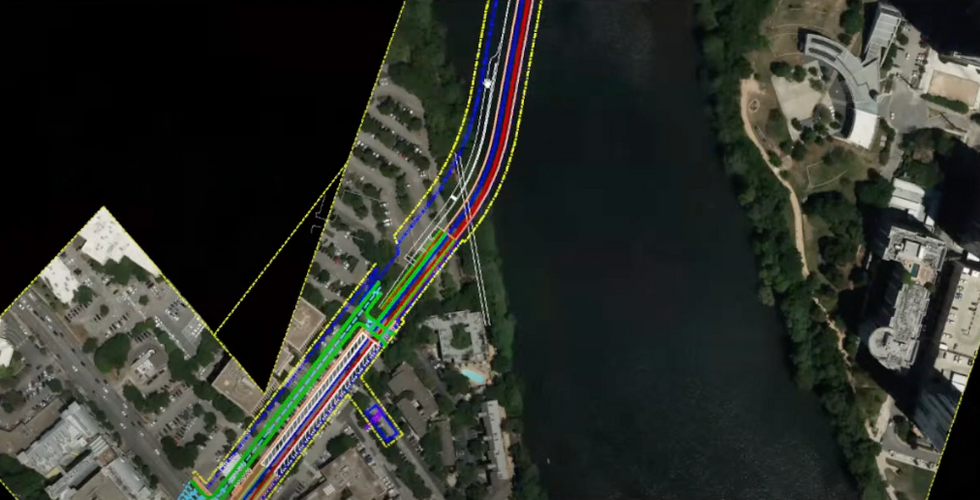 A view of the Blue Line by Lady Bird Lake. (Project Connect)
The line involves some coordination with the Texas Department of Transportation. That's because the department is working on an intersection that will have to be built before the phasing of the section of the Blue Line involving an I-35 crossing.
When it comes to the safety of cyclists and walkers, design ideas include a pedestrian hybrid beacon by East Bouldin Creek that would provide a protected signal to cross. And for the intersection TxDOT is carrying out, Project Connect is working with them on pedestrian access across the intersection. It could involve shared use paths along the street and crossings beneath it.
This summer, the public can expect 30% of design and cost estimates to be released. Though the project was $7.1 billion when voters approved it in November 2020, the latest estimates factoring in inflation and supply chain constraints show it could ultimately be upwards of $10 billion.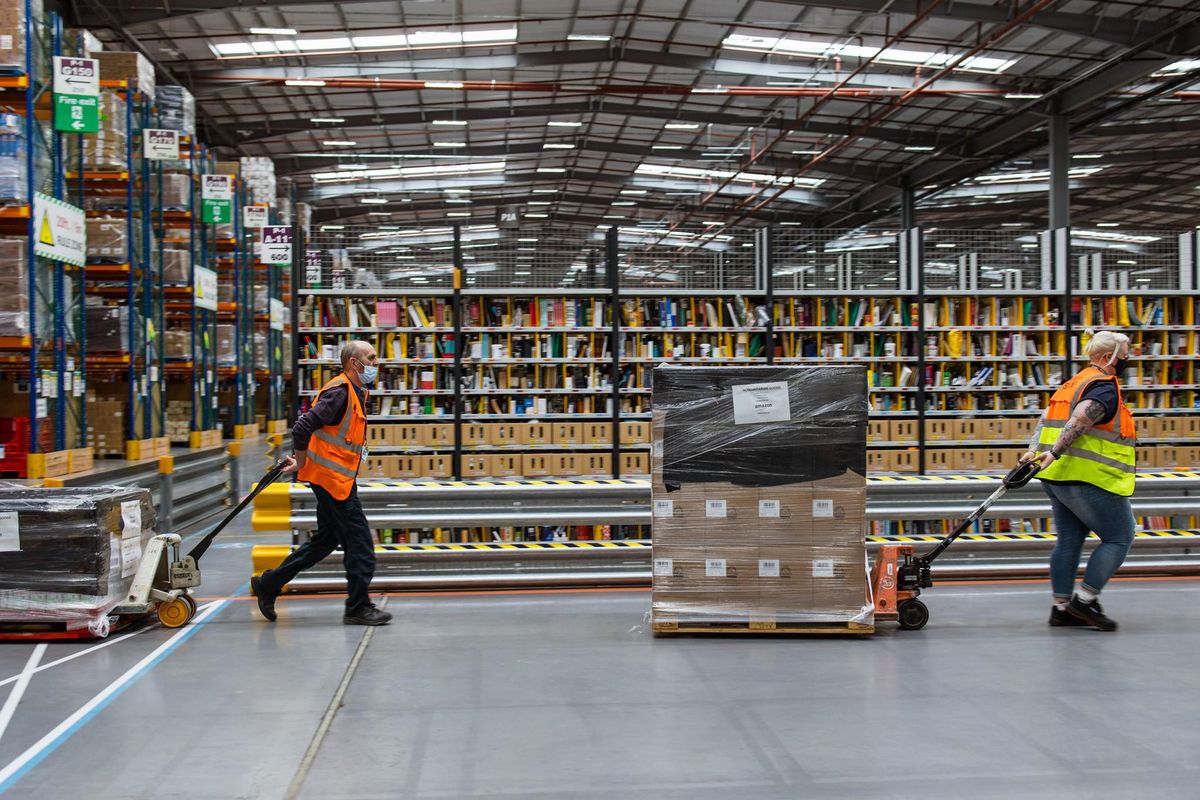 Plans for an Amazon warehouse in Round Rock—a $250 million project slated to be a large distribution center—are on hold.
This comes just after the tech giant had its worst financial quarter in seven years.
The details:
Late last year, it announced an expansion at the Domain adding 2,000 more corporate and tech jobs.
Amazon still owns the site in Round Rock. Plans for it are unclear.
Early this week, the Wall Street Journal reported that Amazon is aiming to scrap warehouse space as it faces a slowdown in its e-commerce operations.
Part of that effort involves exploring the possibility of ending or renegotiating leases with outside warehouse owners. Another aspect is a plan to sublease warehouse space.
"It allows us to relieve the financial obligations associated with an existing building that no longer meets our needs," an Amazon spokeswoman told the Wall Street Journal. "Subleasing is something many established corporations do to help manage their real estate portfolio."