Never miss a story
Sign up for our free daily morning email...
...and afternoon text update
Get connected with our daily update
Pre-pandemic, the Austin-Bergstrom International Airport was in the midst of a meteoric rise.
Since opening in 1999, the airport had tripled its passenger numbers. Between 2011 and 2019, it was the third-fastest-growing airport in the country. The Federal Aviation Administration ranked it second among medium-sized hubs in 2019 based on passenger boarding numbers (more than 8.5 million) and year-over-year growth (more than 10%), second only to Nashville International. That same year, ABIA finalized its 2040 Master Plan, a 20-year roadmap that included a project to double the size of its terminal and was intended to meet ballooning demand.
"We've seen unprecedented growth," Chief Operating Officer Ghizlane Badawi told Austonia.
Then the pandemic struck.

Last April, traffic plummeted 95%. According to the airport's latest activity report, passenger numbers were down by more than two-thirds year-over-year. "This crisis is basically the biggest disruption that we've seen in the aviation industry in this modern period of history," Badawi said.
ABIA had to respond immediately. In addition to reevaluating safety protocols, updating its HVAC system and implementing touch-less technology, the airport also had a financial crisis to confront. Although it is owned and operated by the city of Austin, ABIA does not receive any tax revenue and most of its costs are fixed. It received nearly $60 million as part of the federal CARES Act allocation, but officials still anticipate a 20% loss in revenue for 2020 due to the pandemic, according to a spokesperson.
Despite these challenges, ABIA is poised to bounce back. As the vaccine rollout continues and recipients grow more comfortable flying, the airport and airline companies report a leisure travel rebound.
On the up and up
In the months immediately following the start of the vaccine rollout, ABIA's future was still cloudy. But starting last month the airport has seen a direct positive impact of vaccine availability on travel. Leisure travel is returning to pre-pandemic levels at a rate faster than the national average, and Badawi anticipates business travel will resume next year and international travel by 2024, as foreign governments adjust their travel restrictions and quarantine requirements. "The outlook for the industry was uncertain last year, but this year we see the light at the end of the tunnel," she said.
ABIA has also benefited from the introduction of new routes, including 11 from American Airlines starting next month, including a nonstop flight from Austin to Nassau in the Bahamas that was announced Wednesday, and the recent announcement that Allegiant will establish a $75 million base at its South Terminal, creating 89 jobs and allowing for expanded flight options.

Jason Reisinger, managing director of global network planning for American Airlines, said this kind of investment is atypical. "I've been doing this for … closing in on 30 years, and I don't remember having an announcement where I announced 10 new routes (at the same time)," he said. "Especially in a city that's not a hub."
Austin's exceptionalism is due to what Reisinger called "quality growth," fueled by job creation and increasing affluence. American expects to be at 80% of its pre-pandemic capacity by next month, he said, but Austin could beat this projection due to the introduction of new routes.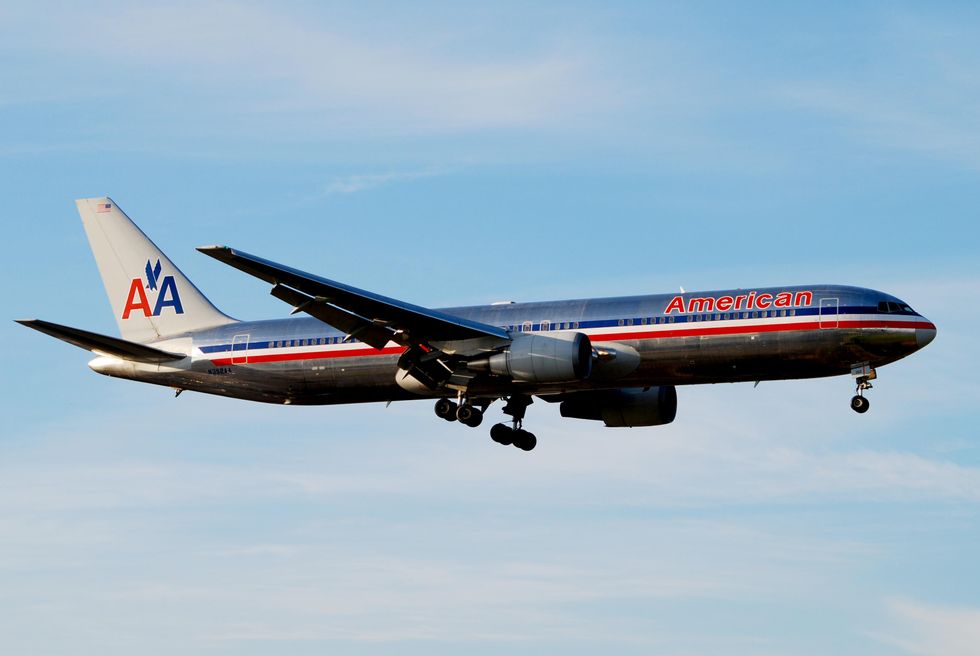 In addition to attracting airline investment, the city's population growth also fuels the airport—and appears unhindered by the pandemic. Badawi cited the recent local expansions of companies such as Tesla and Samsung. "Personally, I think right now it's just like a pause with the pandemic," she said. "I think we're still going to grow."
Pandemic turbulence isn't entirely fleeting, however. The 2040 Master Plan remains in place but "may not be the same scope" due to COVID costs, Badawi said. Details of what the changes might entail are forthcoming, as the airport works out its next steps.
Air travel is also likely to be changed forever. Pre-COVID, passengers were focused on security and safety, Badawi said. Now she thinks they have a third concern: health. As a result, pandemic protocols, such as masking, sanitization, social distancing and improved ventilation are "here to stay," she said. "I don't see them changing at the end of the pandemic."
(Austin-Bergstrom International Airport)
Economy airline Allegiant announced Tuesday that it will establish a new $75 million base at the Austin-Bergstrom International Airport's South Terminal, creating 89 jobs and housing three airplanes. It is scheduled to open in mid-November.
"It makes perfect sense to establish a permanent base in Austin, further establishing Allegiant as a hometown airline in a city we love and where we plan to grow," Senior Vice President of Revenue Drew Wells said in a statement. He added that the new base will allow for expanded hours and more flight options.
Unlike other airlines, Las Vegas-based Allegiant offers exclusively non-stop flights, meaning each day's schedule starts and ends at a base rather than connecting through hub airports. The forthcoming Austin base will bring added flexibility for flight times as well as allow locally-based crew members to return home each night.
Austin City Council Member Vanessa Fuentes, who represents District 2, where the airport is located, welcomed the news as a needed boost at this stage of the pandemic, which has devastated the tourism industry. "The airport is an economic driver in our local economy, and I'm excited to see growth and activity in the district and beyond during such a critical time," she said in a statement.
Mookie Patel, chief of business and finance for the airport, echoed this sentiment. "Allegiant establishing Austin as a base provides strong economic support to Central Texas and even more convenient and affordable ways to travel," he said in a statement.
Allegiant began operating at the Austin-Bergstrom International Airport in 2013 with service from Austin to Las Vegas. Since then, the airline has expanded its offering to 14 nonstop routes, including to Orlando-Sanford, Florida; Memphis, Tennessee; Asheville, North Carolina; and Bozeman, Montana.
Allegiant is not the only airline expanding its local presence. American Airlines announced last month that it is adding 10 new flights to Austin. This growth is welcome news amid the economic impacts of the pandemic. Overall passenger activity at the Austin-Bergstrom International Airport was down nearly two-thirds year-over-year, according to the latest activity report.
Everything's bigger in Texas, and that is doubly so at Tesla's forthcoming Austin Gigafactory.
CEO Elon Musk announced the $1.1 billion manufacturing plant, which is under construction in southeast Travis County and due to open late this year, will hire more than 10,000 people through 2022 in a tweet Wednesday afternoon.
Tesla promised to create at least 5,000 jobs, hire Travis County residents for at least half of them and pay a minimum hourly wage of $15 in exchange for tens of millions of dollars in property tax breaks.
Musk quoted a tweet from Tesla Owners Austin, which highlighted job opportunities for people without college degrees and linked to the electric automaker's careers page, where there are nearly 300 job postings for the Austin area. The bulk of these are in manufacturing or otherwise related to the Gigafactory, such as through construction.
Over 10,000 people are needed for Giga Texas just through 2022!
- 5 mins from airport
-15 mins from downtown
- Right on Colorado river https://t.co/w454iXedxB
— Elon Musk (@elonmusk) March 31, 2021
When Musk announced last July that Tesla would build its next Gigafactory in Austin, local taxing districts had already promised significant tax breaks to sweeten the deal. But Rohan Patel, senior global director for policy and business development, said Austin's most alluring asset was its workforce during an Austin Chamber event in December. "One of the major reasons we chose this site is because of the availability of talent among all levels," he said.
To support its hiring needs, Tesla is working closely with Del Valle ISD, Austin Community College, Huston-Tillotson University, the University of Texas at Austin and the Texas Workforce Commission to establish pipelines, according to a recent report from the Austin Business Journal.
The prospect of job creation was alluring for local elected officials in the midst of a pandemic and related economic downturn. Former Travis County Commissioner Gerald Daugherty, who voted in favor of a tax incentive deal for Tesla, told Austonia last June that job opportunities for skilled workers without college degrees were critical. "Let's face it: today in America manufacturing is really one of the more difficult areas to bring to your community," he said. "That's a pretty enticing deal for us."
March 2021 traffic (Steven Joyner)
More than a year into the pandemic, some things are returning to normal. Increasing vaccine access means some families have been able to reunite safely after months apart. Texas Gov. Greg Abbott lifted the statewide mask mandate and business capacity restrictions. And traffic is making a comeback.
In the early weeks of the pandemic, traffic volume dropped by nearly half in the Austin area and across the country. It then gradually increased until last summer, when it leveled off at around 80% of pre-pandemic levels, according to a new dashboard compiled by researchers at the University of Texas at Austin.
More recently, traffic volume has trended slightly upward as compared to the summer plateau, Austin Transportation Department Consulting Engineer Jen Duthie told Austonia. In the last week, there has been a decrease, with traffic volume hovering at around 70% of pre-pandemic levels, which she suggested could be due to spring break and daylight savings.
This drop came with some unexpected consequences. Although the number of overall crashes in Austin fell nearly 20% in 2020, fatal crashes grew more common, increasing nearly 5% in the same time period. City data suggests a number of reasons for this change, from young drivers taking advantage of emptier roads and speeding to police enforcing traffic laws less stringent in an effort to reduce exposure to COVID-19.

Since the holidays, the state of Texas has recovered from its latest COVID surge, increasingly opened up and expanded vaccine eligibility. It's still too early to tell the exact impact that these changes will have on traffic congestion. But Austin Police Department Detective Patrick Oborski, who works on the highway enforcement team, said there are some positive signs. "Traffic is definitely increasing on the roads, so people aren't able to drive quite as fast," he told Austonia.
The number of overall crashes, serious injuries and fatalities are all down compared to this time last year, according to city data. Oborski suspects that traffic levels and crash types may return to their baseline levels as the pandemic recovery continues. But he was careful to mention that there will be long-term impacts as a result of the past year. "Things have changed," he said, citing the sea change of remote work. "I don't think we're going to go back to where we were pre-pandemic."