Get connected with our daily update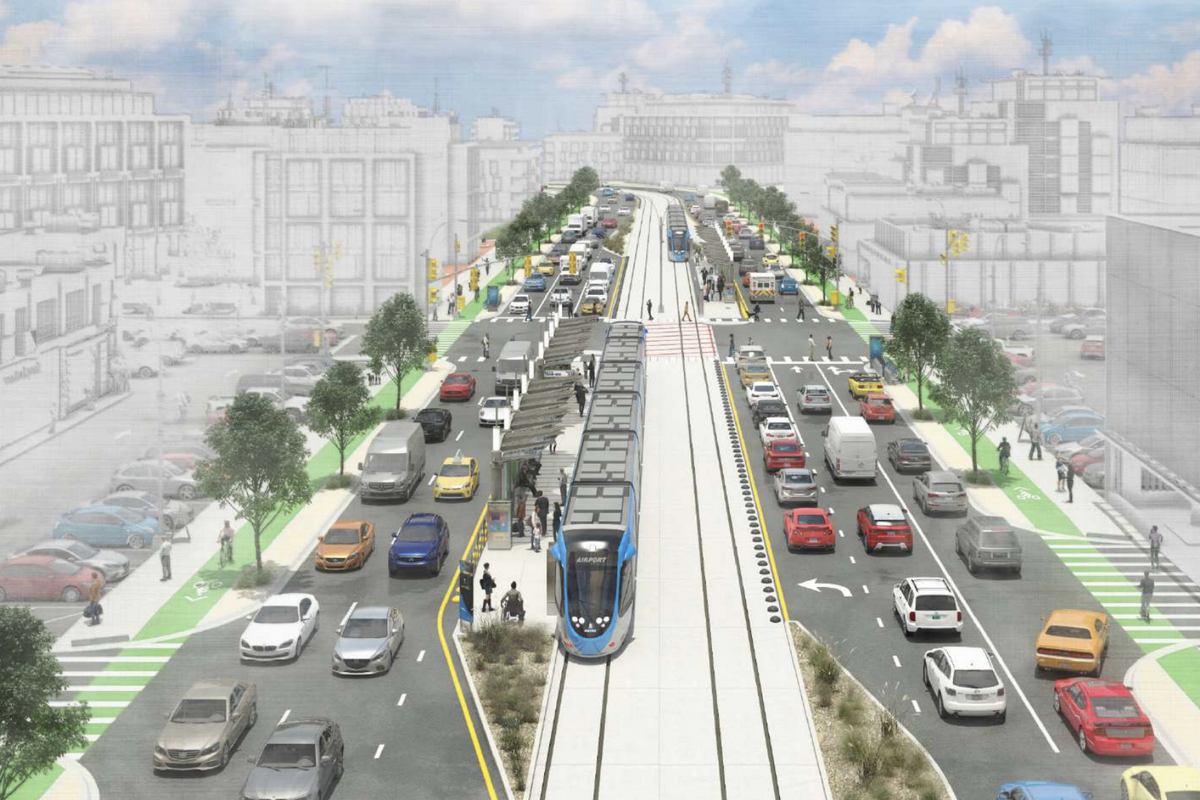 Just a few weeks ago, Capital Metro and supporters of its $9.8 billion light rail-plus plan had the wind at their backs.
A proposed November rail referendum sure to be teeming with transit-friendly Democrats eager to show up and have their say in the presidential election. A Central Texas road system snarled through most of the daylight hours, even on Saturdays. A robust local economy, with everyone working and likely in a generous mood toward a huge government public works proposal.
---
Even Capital Metro itself—for most of 35-year history something of a civic punching bag with unimpressive ridership on its buses and trains—had been on a 17-month streak of increasing boardings on its system. And Capital Metro, with agency CEO Randy Clarke finishing his second year on the job, finally had the sort of charismatic and politically savvy leader it had long lacked.
Victory in November—a public OK for hiking Austin property taxes to pay for much of the "Project Connect" 20-year installation/expansion of five rail lines and additional "rapid bus" routes—seemed, if not locked down, at least more likely than not.
Then came COVID-19 and the Great Mitigation.
Those once-frustrating highways are, for now, open roads. With so many downtown workers toiling away in their dens, Capital Metro has seen its ridership fall by two-thirds. The Austin area, with the economy shutdown worldwide to tame the deadly contagion, will likely see 25 percent unemployment this year. Both the city and Capital Metro budgets will lose tens of millions of dollars in 2020, primarily from less-than-projected sales taxes.
Even the core model of public transit has taken a public relations hit. The insularity of traveling in your own car suddenly seems so much safer than sharing a closed space on a bus or train with strangers
Project Connect, thanks to COVID-19, now faces a tougher, murkier political journey through the next several months.
Is it possible that the tax referendum on the plan might even be put off to another, less dicey year?
"That's a conversation we need to be having as we move into the summer," said Austin Mayor Steve Adler, who is foursquare behind the plan to build at least 35 miles of light rail lines from North Austin to South Austin, and to Austin-Bergstrom International Airport. "In so many ways, the world seems to be changing every two days now. We don't know what the economic situation will be a few months from now. Or how long the process will be to adapt to the situation. We don't know whether Congress is going to step forward with an infrastructure bill in May.
"Everyone is wanting to have more information."
Clarke, while acknowledging the uncertainty of the moment, said the policy bedrock beneath the rippling topsoil remains unchanged. Austin's bustle and growth will return, he said.
"We might have roads with no cars on them today," Clarke said. "But the traffic will be back. Instead of building 26 more towers downtown, we might build 20. Instead of 130 people a day moving here, maybe we could have 100."
That younger than ever, overwhelmingly Democratic electorate will still show up at the polls this fall. And Capital Metro, he said, still has a good story to tell voters.
"We were up (on ridership) 17 months straight," he said. "And if the only thing that stops us is a global pandemic, I feel pretty good about that."

CapMetro ridership going into the pandemic. (Source: Capital Metro)Source: Capital Metro
Opposition remains
Also unchanged, however, is resistance from a small group of motivated and monied conservatives who have bedeviled Capital Metro since the 1990s and helped defeat two previous light rail plans.
"People want to get where they want to go, curb to curb," said Travis County Commissioner Gerald Daugherty, a Republican who first came to public notice opposing a Capital Metro sales tax increase in 1995. "And not be enclosed in a capsule with a bunch of coughing people."
Daugherty said his group will go public shortly with a political action committee, a website and talking points against the Project Connect referendum.
This latest march toward a rail election—city voters soundly rejected a flawed $1.4 billion plan in 2014 that even some of the noisier rail advocates in town opposed—began about two years ago when Capital Metro and city leaders revivified the Project Connect brand used for that earlier plan. Consultants went to work again designing routes, making cost and ridership estimates, and holding public meetings. Officials say that more than 40,000 people have participated either in person or online.
For much of 2018 and 2019, Clarke and the agency kept the public in suspense about whether rail might be left out of the final recommendation. Perhaps the "high-capacity" transit lines would use only electric, rubber-tired buses running on dedicated routes carved out of existing streets, in many cases. That bus-only plan would have cost about a third as much, or less than $3 billion, though with a much lower ridership ceiling years in the future.
But the final plan that emerged late last year included a 20-mile Orange rail line running from North Lamar Boulevard near U.S. 183, through downtown, and then south on South Congress Avenue. The proposed 15-mile Blue rail line would run from the airport along East Riverside Drive, cross under the river just west of I-35, and then run west to meet the Blue line at Lavaca and West Fourth streets.
Yes, under the river. The headline feature of this new plan (various other rail plans dating back to the 1980s have included versions of the Blue and Orange lines) is a $2 billion tunnel section beneath downtown, including what officials have dubbed the Austin Underground transit mall. The tunnels reportedly were key to getting business community support because it would spare downtown streets the loss of lanes through dozens of blocks.
The plan also includes another Gold light rail line, a commuter rail line to Manor and improvements to the existing MetroRail Red line.
The Capital Metro board in early June is likely to vote to approve the plan as the "locally preferred alternative," a necessary step to initiate a several-year process of trying to land federal grants for the project. The Federal Transit Administration, if Austin prevails in a very tough competition against other cities, could provide 40% or more of the capital cost.
But that still leaves at least $5 billion to come from local taxpayers, along with annual operating costs estimated to start at about $50 million in 2023 and rise to $180 million by 2040 when the system would be more or less built out.
Changing referendum
And that's where November comes in.
Capital Metro, even before the virus hit, was not in a position to contribute much to the plan's huge capital cost. The agency already spends on operations virtually all of the money it takes in each year from its maxed-out 1% sales tax, fares and federal grants. But the city, with the authority to raise its property tax rate, has more flexibility.
The emerging financial plan before the virus and the shutdown was to ask voters for a specific property tax increase—probably in the vicinity of 10 cents per $100 in assessed property value—and dedicate all of that money in perpetuity to a newly created animal called a "local government corporation." That added tax would raise more than $150 million a year initially, an amount that would grow with property valuations through the years and could be used both to build the project and then to fund much of the future operating costs.
The new mini-government would have a board formed by the city and Capital Metro, perhaps a small staff and consultants, and would design and construct the rail system and added bus lines. Those projects, once completed, would be handed back to Capital Metro to operate.
The present tumult has forced a second look at that financing plan as well, Adler said.
"That certainly hasn't been decided," he said. "There are people arguing for a hybrid approach" that might involve a bond election for the initial investment and a separate ballot question on the added property tax for the long term.
John Langmore, a former Capital Metro board member, is chairman of Transit for Austin, a nonprofit formed last year to do early "education" efforts on the Project Connect plan. The nonprofit before long will give way to a new political action committee, which will be able legally to raise money and overtly stump for the ballot proposal.
"Everyone is anxious about whether the politics might have changed" because of COVID-19, Langmore said last week. "I'm sure they have changed, but we don't know how. But that hasn't prevented us from wanting to move forward.
"None of the problems that generated the need for Project Connect have permanently gone away. They will all resurrect when the economy comes back."
Correction: The original version of this story reversed the Orange and Blue lines.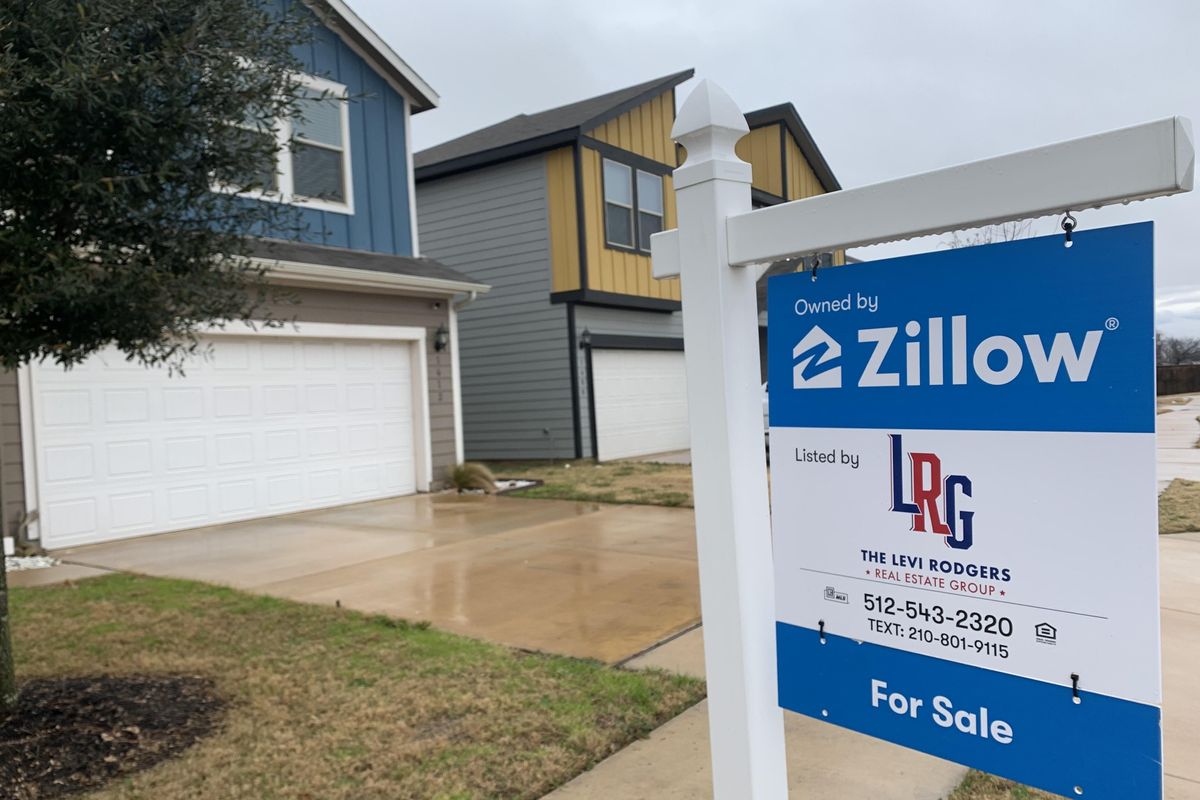 Austin is one of the top metro areas where homebuyer income saw the greatest surge during the pandemic and it came at a cost to locals.
A new analysis by real estate services firm Redfin reports that affluent out-of-towers have contributed to surging home prices in metros like Austin. Due to this trend, Redfin notes, many local buyers with lower incomes have been priced out.
"For white-collar workers earning high salaries, remote work is a huge financial boon," said Sheharyar Bokhari, Redfin senior economist. Jobs with that flexibility, Bokhari says, enable them to move from a tech hub like San Francisco to a more affordable part of the country where they can get more home for their money and even put some toward a rainy day fund.
"It can have the opposite effect on locals in those destinations–especially renters–who are watching from the sidelines as home prices skyrocket while their income stays mostly the same," Bokhari said.
In Austin, the median homebuyer income surged 19% from 2019 to 2021, ultimately reaching $137,000. In that time, the median home price growth was 48%, just behind Boise, Idaho which was more than 50%.
But the housing market is starting to slow. Redfin says high mortgage rates and unsustainable price growth have driven demand down. In fact, Austin is among the 20 housing markets that have cooled the fastest in the first half of this year.
"People are still moving in from California and they still have enough money to buy nice homes in desirable neighborhoods, sometimes with all cash," said Austin Redfin agent Gabriel Recio. "But the days of homes selling for 25% over asking price with multiple offers are over. Buyers are no longer as eager now that mortgage rates are up and there's buzz in the air about the slowing housing market."
As a result, Recio says, local and out-of-town buyers have an opportunity to buy a home at the asking price or even under.
Redfin carried out its analysis using data from the home mortgage disclosure act to review median household incomes for homebuyers who took out a mortgage, though it doesn't include buyers who paid using all cash.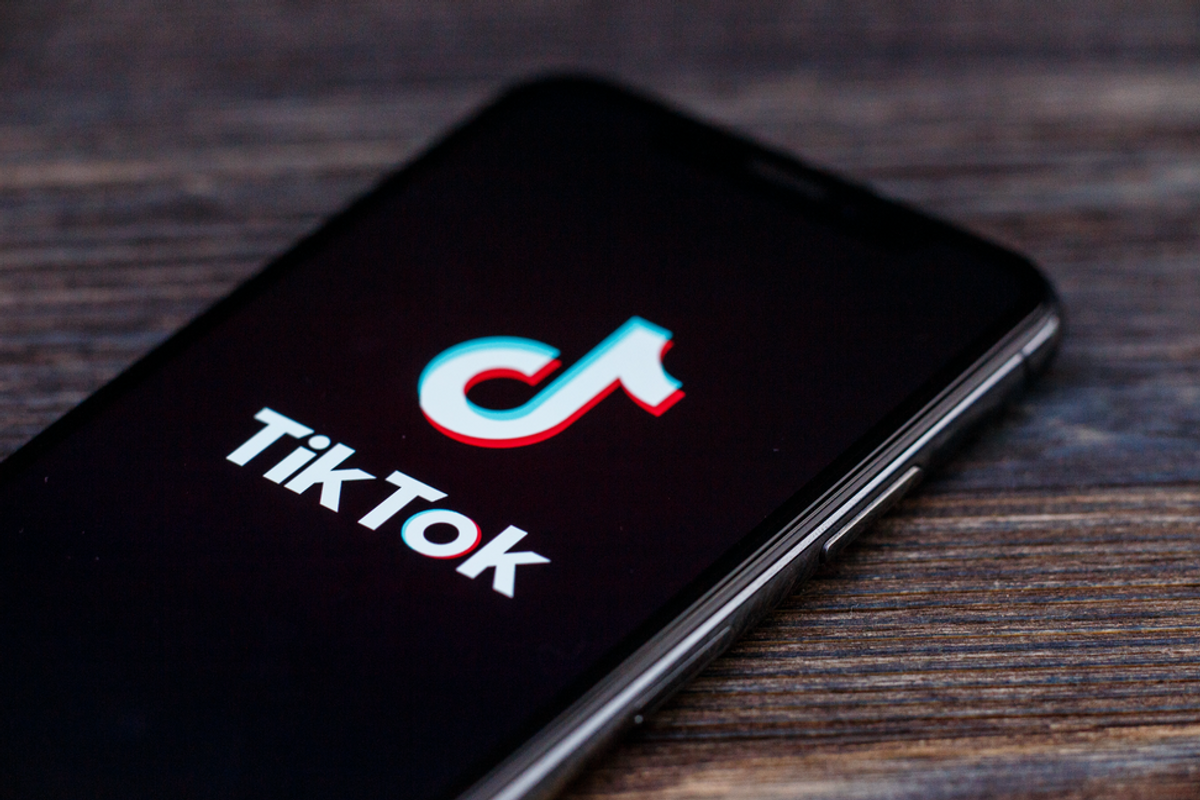 School is back in session—do you know the latest TikTok trends?
With Austin ISD resuming session on Monday, school officials are keeping tabs on the newest TikTok trends that could pose classroom disruptions and property damage.
TikTok trends swept through Austin-area schools last year with the "Devious Lick" challenge, which encouraged students to steal from school property and reportedly caused $15,000 in damages at Round Round ISD; and the "slap a staff member" challenge.
On the distraction end, a substitute teacher was dismissed from Bowie High School in December after bringing in a karaoke machine to class and singing Britney Spears' "Toxic" for the class on TikTok.
Officials told KXAN they are staying aware of the trends as they change during the 2022-2023 school year and the district will investigate perceived threats. Since TikTok trends vary in severity, they will also evaluate to see which trends could cause harm or not.
Finally, the school district said it does not tolerate violence or bullying and will focus its efforts on protecting students both physically and digitally.