Get connected with our daily update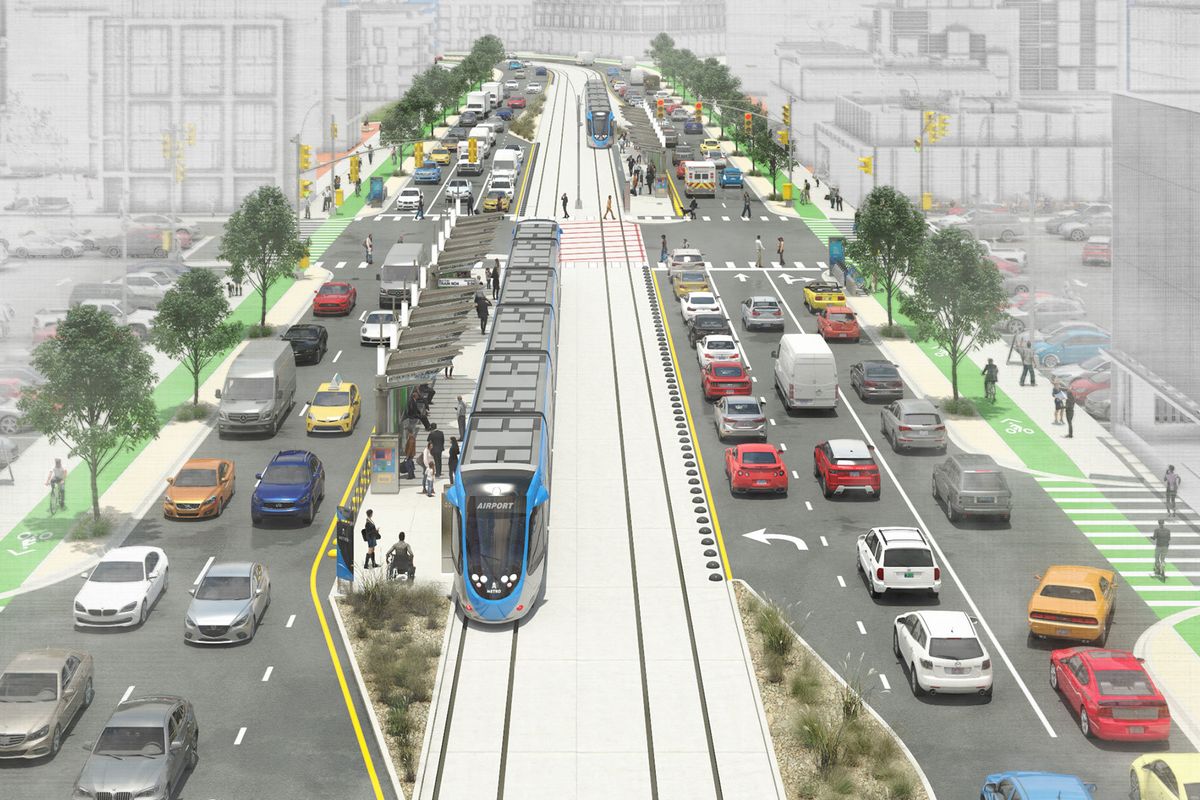 (Capital Metro)
Austin City Council and the Capital Metro board unanimously approved a $9.8 billion, 30-year transit plan—Project Connect—that will add three light rail lines, new bus lines and park-and-rides to the Austin region.
---
One board member, Williamson County representative Eric Stratton, voted "heck yeah" during a virtual meeting earlier today.
Now more than ever, Austin needs a transformative mobility plan and we finally have one – created and embraced by o… https://t.co/RHfiOnuaoI

— Mayor Adler (@Mayor Adler) 1591827002.0
With their greenlight, the plan is likely to go before voters in November. If passed, more than half of the project budget—$5.4 billion—would come from local taxpayers in the form of an increased city property tax rate. Federal grants would cover the rest.
Project Connect is the product of a 20-year discussion about expanding public transit in Austin. Previous efforts, including a 2014 transit bond that included light rail, have failed at the ballot. This plan appears to have more widespread community support.
The Sherry Matthews Group, a local marketing company, surveyed residents last month and found that 95% of respondents had a positive perception of Project Connect after learning more about the plan. Upon learning that property taxes would be a source of funding, 71% of respondents still supported the plan, which a representative for the group said was a surprising finding.
Although this plan has built up significant community and political goodwill, the coronavirus pandemic—and the economic recession it has caused—poses a new challenge. But supporters emphasized the plan's value to residents as an economic stimulus, mobility solution and response to climate change.
"This massive public works project will provide jobs and help rebuild Austin's economy when we finally emerge from this pandemic nightmare," transportation planning consultant and Austin resident Lyndon Henry said during the public comment portion of the meeting.
Project Connect also garnered support because of its promise of equity, including expanding service to East Austin and other underserved areas of the metro.
"We have to make equity a priority," Travis County Commissioner Jeff Travillion said. "We have to make sure those places that have not had development—have not had a transportation spine—we have to make sure that they are connected."
Jane Bradbury, a professor at the University of Texas at Austin, said it was important for the plan to be "actively anti-racist rather than passively progressive," a comment that gained steam in further discussion among board members and council.
Council Member Natasha Harper-Madison, who has been part of leading the charge for police reform in the wake of recent protests, said the plan is critical for this reason.

"For the past 70 or so years, Austin has put all of its eggs in one basket," she said. "It's planned its famous growth around cars."
This effect of this is not only sprawl, pollution and traffic fatalities, she continued, but "an effective mandate that if you want to fully participate in our economy you have to have a driver's license, you have to be able to afford a car."
Project Connect, however, stands to improve the quality of life of those who depend on its services. "That means dignity for low-income residents who are disproportionately black and brown, seniors, young people, our differently abled neighbors and anyone else who doesn't drive," Harper-Madison said.
Not everyone supports the project, however. Yesterday, a group called Our Mobility, Our Future debuted a campaign in opposition to the plan, which its members say is too expensive and not modern enough.
Capital Metro board members and City Council continue to discuss how the project will be funded and governed.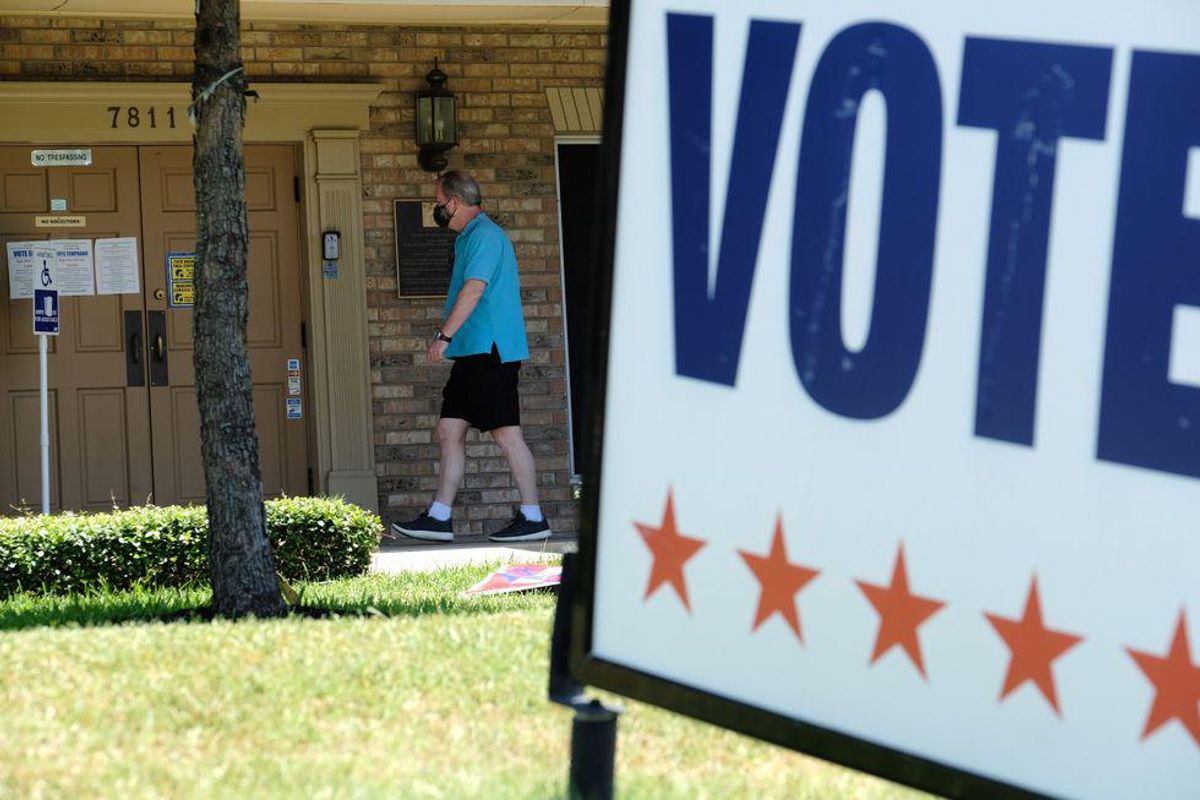 May's second election is here, in which voters will decide on the candidates to represent their party in the November general election after the winner in some March primary races was unclear.
Just like the March primaries, voters will choose which party they choose to vote in. Then based on location, each ballot will show which races are in a runoff.
In Texas, candidates must win at least 50% of the vote to be elected. In the races where the top candidate only received a plurality of votes, a runoff is being held.
Here's everything you need to know before heading to the polls.
Know before you go
Early voting for the Texas primary runoff election begins Monday and will last through May 20; Election Day is May 24.
The registration period for this election has passed; check if you're registered to vote here.
The polls are open from 7 a.m. to 7 p.m. daily. As long as you're in line by 7 p.m., you can vote.
You'll need a valid photo ID to present once you're at a polling location.
Here are the early voting locations in Travis County.
View wait times at polling locations here.
Races to watch in Travis County:
Statewide
Lieutenant Governor
Republican: Incumbent Lt. Gov. Dan Patrick won his primary in March.
Democratic: Mike Collier and Michelle Beckley are vying to be the Democrat candidate on the ballot.
Attorney General
Republican: Incumbent AG Ken Paxton is fighting for his seat against George P. Bush.
Democratic: Rochelle Garza and Joe Jaworski will face off to be the Democratic candidate in this race.
View all the statewide races on the ballot here.
U.S. House of Representatives

View the district you live in here.
District 21
Republican: Incumbent Chip Roy won his primary in March.
Democratic: Claudia Andreana Zapata and Ricardo Villarreal are hoping to secure this vote.
District 35
Republican: Dan McQueen and Michael Rodriguez are going head to head to be the Republican candidate in this race.
Democratic: Former Austin council member Greg Casar won this race in March.
Texas House
District 19
Republican: Ellen Troxclair and Justin Berry are vying to be the Republican candidate in this race.
Democratic: Pam Baggett won her primary in March.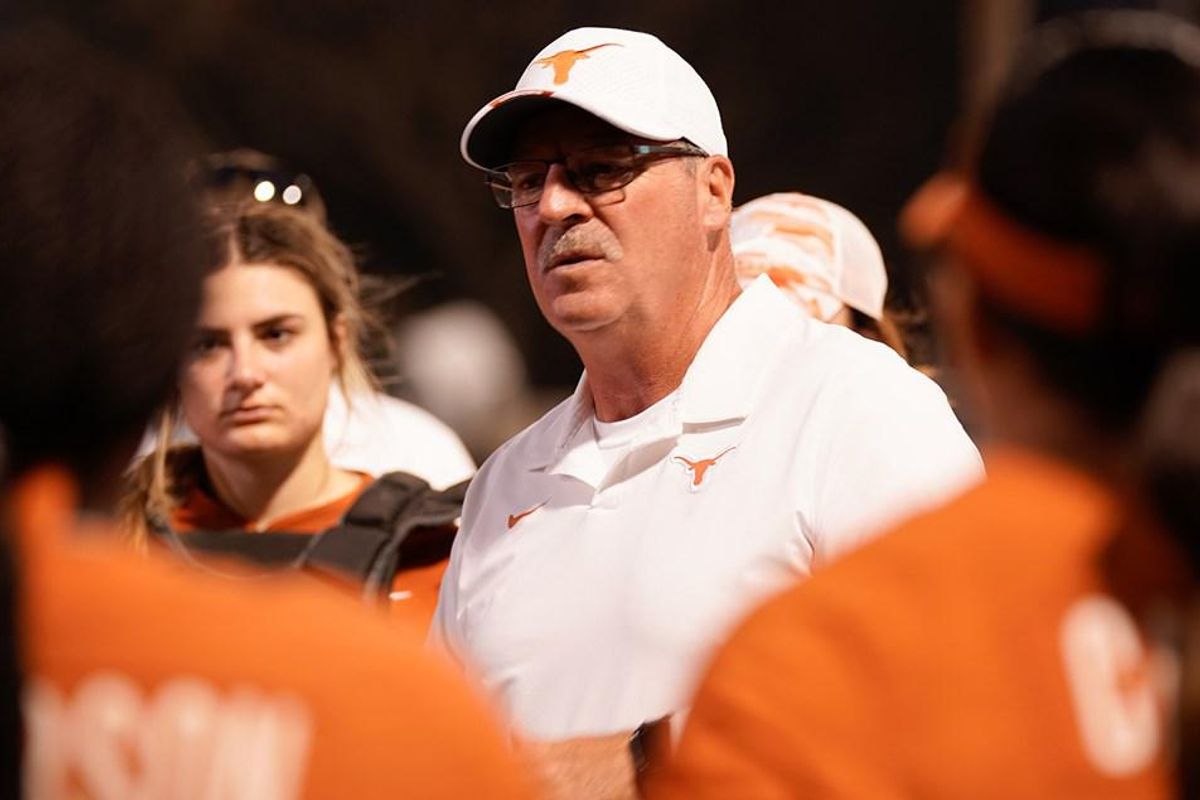 University of Texas head softball coach Mike White was ousted from a game and publicly reprimanded after flipping off an umpire, the person officiating the game, at the Big 12 Conference Friday.
White was kicked out of the team's 6-1 Oklahoma State loss after arguing a call in the first inning. He then went on to turn around and flip off umpire Naomi Urdahl after she reversed the call, which was originally in the Longhorns' favor.
White apologized to both the Big 12 Conference and the umpiring crew, including Urdahl, in statements both Friday and Saturday.
"(My actions) were unacceptable, regrettable and reflected poorly on the Big 12 Conference, The University of Texas, my softball team and me personally," White's statement said. "My actions were not in accordance with those of a Head Coach who has the responsibility to conduct himself in a professional manner at all times."
Big 12 Commissioner Bob Bowlsby said the action was "a clear violation of sportsmanship expectations" and that the conference accepted his public apology.
With the loss, the Longhorns (38-17-1) were kicked out of the Big 12 Tournament and will take on Weber St. (38-10) in the Seattle Regional portion of the NCAA Softball Tournament from May 20-22.