Get connected with our daily update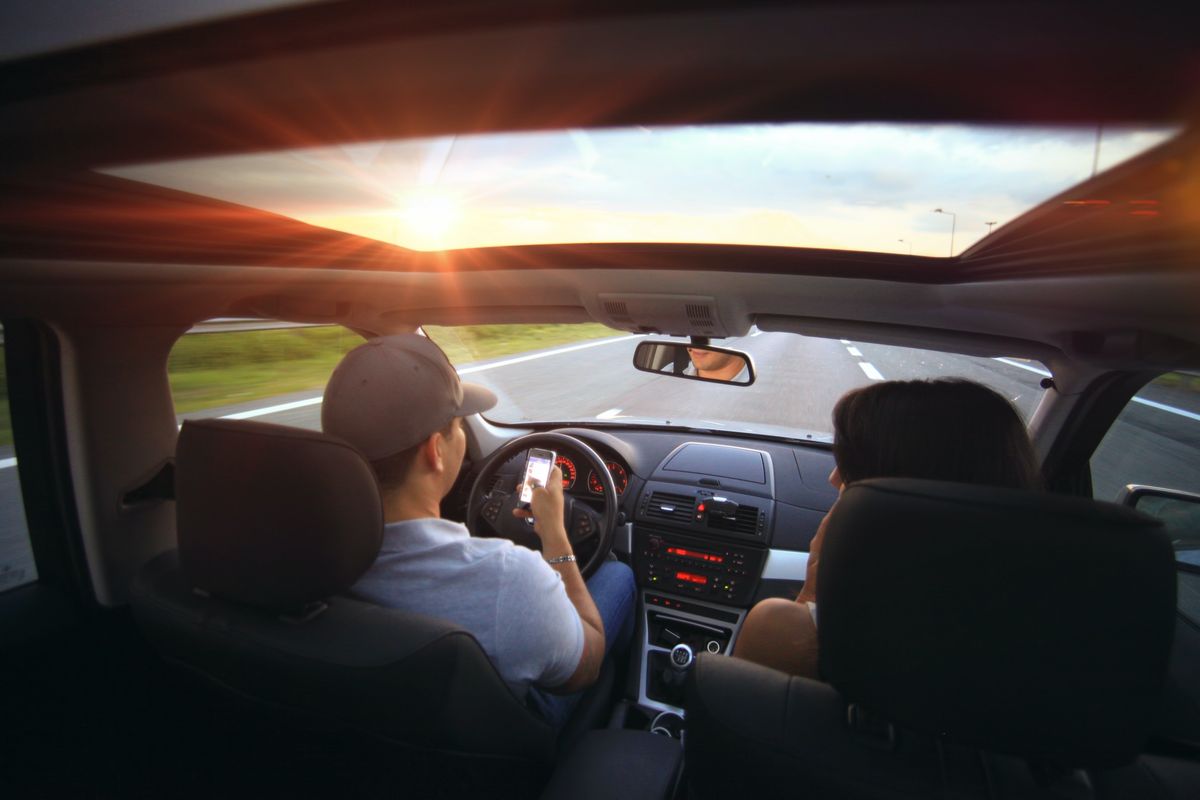 (Pexels)
After being stuck in COVID-19 quarantine most of the year, the urge to travel is spreading faster than ever.
---
Most families are already planning their 2021 post-pandemic vacations, according to Austin-based Vrbo, a popular vacation rental platform similar to Airbnb. Vrbo conducted its first-ever travel survey to find how families are planning their upcoming trips.
"The pandemic makes it tough to predict what travel will look like in 2021," said Melanie Fish, Vrbo's travel expert, in a statement. "The combination of survey and booking data is giving us the most accurate picture possible of the plans families are making for 2021."
Here are three takeaways from the Vrbo travel survey and booking trends:
1. Post-pandemic will look a lot like mid-pandemic
Even after it's safe to travel again, expect some 2020 travel trends to stick around. Vrbo predicts road trips will still be the popular alternative to long-distance flights. In fact, 59% of those surveyed said they would rather drive than take a plane to their desired destination.
That means more trips to outdoor-themed vacations and, because telecommuting is likely to sustain, more working while traveling, according to Vrbo. That allows families to take longer trips than usual.
2. Travelers venture off the beaten path
More vacation rentals are being booked outside of major metropolitan areas as families opt for scenic lakes and rivers instead. This high demand for fishing, camping and hiking hotspots is helping turn otherwise obscure towns into popular places to book.
Vrbo found that 61% of those surveyed would rather visit an outdoor destination, including Emory, Texas, a popular fishing destination about a 75-minute drive east of Dallas. Emory also includes a notable and timely tourism attraction, the A.C. McMillan African American Museum.
3. Anywhere is better than nowhere
An estimated 44% of vacations were canceled in 2020, so next year marks a chance to make up for lost time. About two-thirds of travelers intend to travel more after COVID-19 than they did pre-pandemic, and more than half of those surveyed plan to finally book that bucket list trip.
Cabins are proving especially popular for Vrbo bookings, as are rentals near national parks. At least 1 in every 5 travelers is hoping such a trip serves as self-care after being cooped inside most of 2020.
Learn more about Vrbo travel trends in this full report.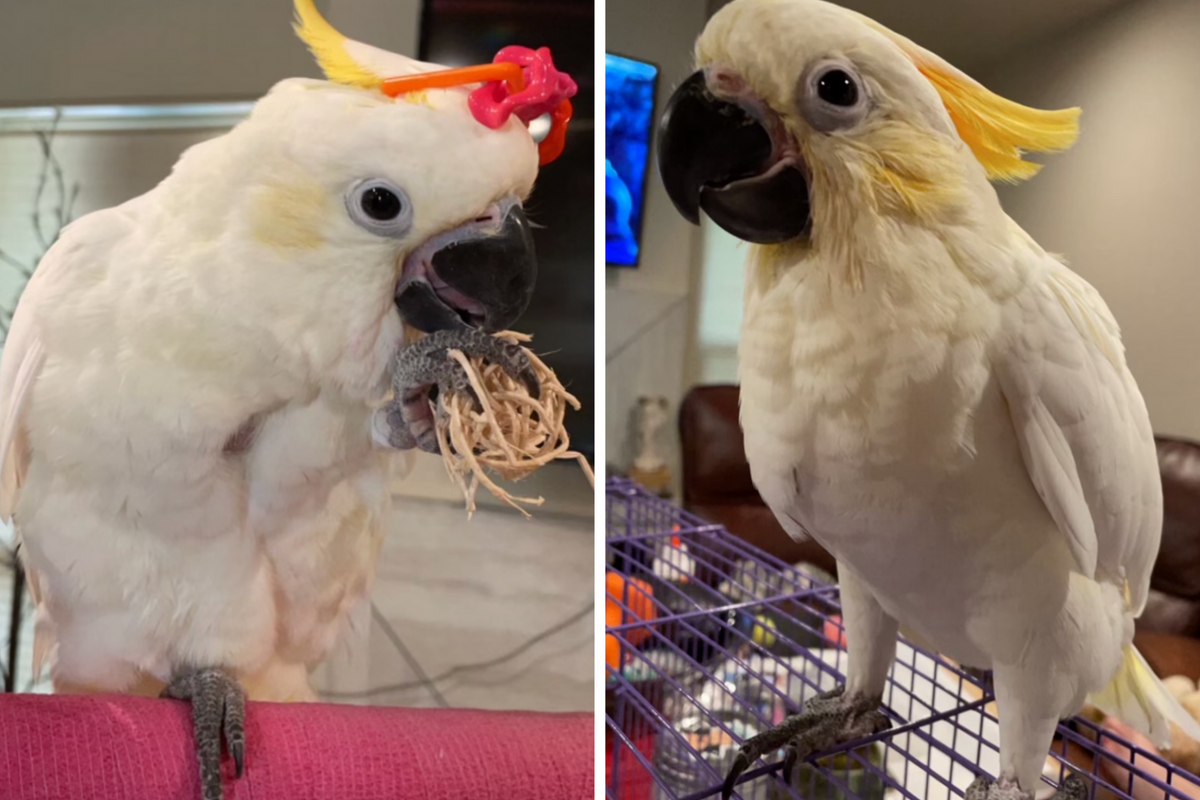 A big-money bird has been stolen from a northwest Austin pet store.
Kelsey Fernandez, the owner of a $6,000 sulphur and citron-crested cockatoo named Lemon Grab, said the emotional support animal was taken from the Gallery of Pets store, around closing time on Sunday.
"I've struggled with mental illness my entire life, and ever since I got him I've been doing so much better," Fernandez told Austonia.
The $6k cockatoo is young and will starve unless he is fed by hand, Fernandez said.
In a surveillance video, a man appears to have something under his shirt as he and two others exit the business around the same time the store believes that Lemon Grab was stolen.
Fernandez said a report has been filed with the Austin Police Department with an $1,000 reward for his return.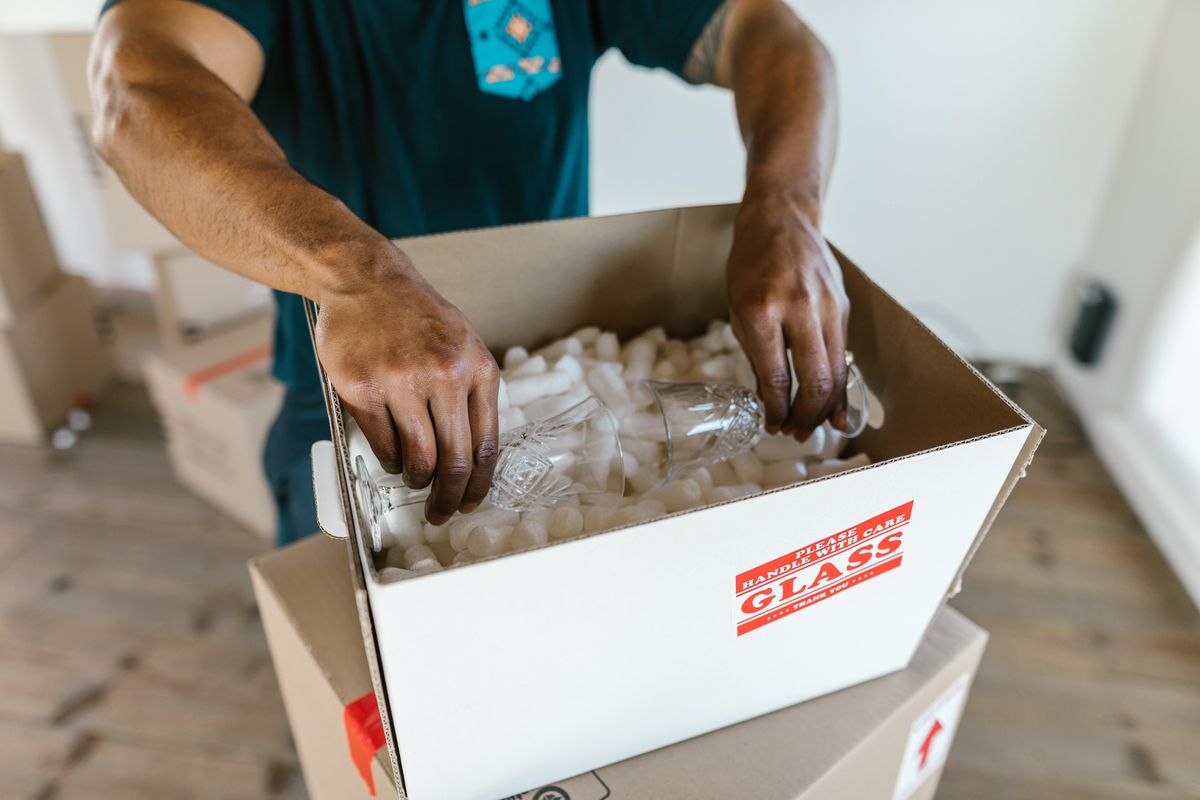 Introverts and personal space lovers may not want to make the move to Austin anytime soon: The Texas capital saw a bigger increase in one-bedroom rent prices than almost any other U.S. city in April, according to a Rent.com report.
Austin's one-bedroom rent has more than doubled—a 112% increase—from April 2021 to 2022, the report said. Only Oklahoma City saw a higher year-over-year increase with a 133% jump.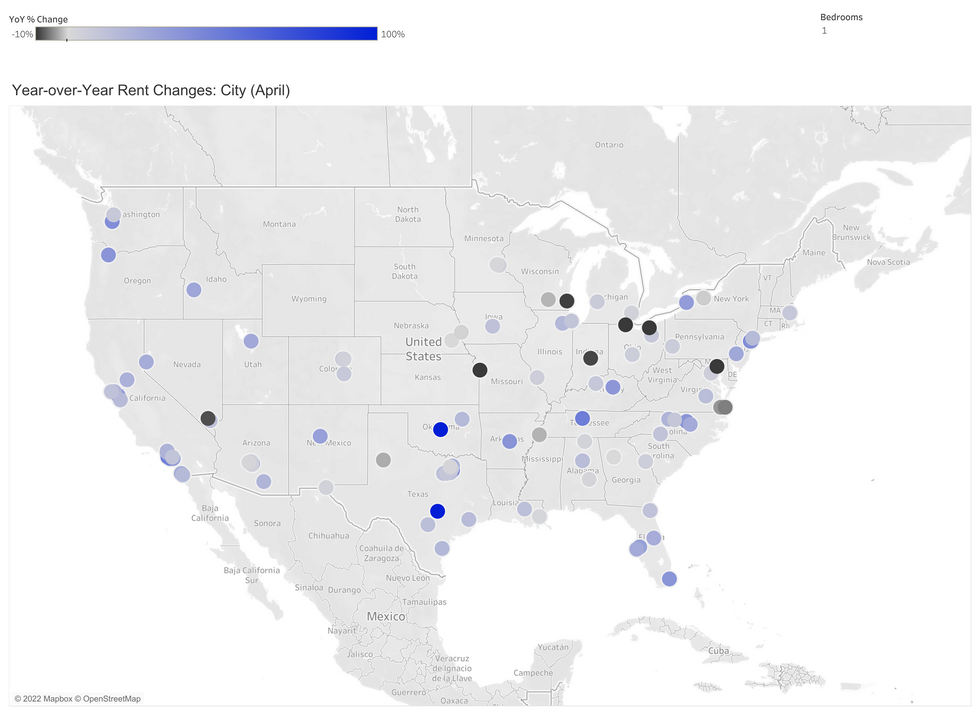 Austin also had the fourth-highest increase in two-bedroom rent, with a 50% increase in the past year. The city joined a nationwide trend where rents were up 8.3% year-over-year across the U.S, a trend exacerbated by a 6.2% increase in inflation in the same time period.
But "not everyone is experiencing inflation the same way," Redfin Deputy Chief Economist Taylor Marr said in the report, and a brunt of the load has gone to cities with more move-ins. While over 90% of state rental markets increased in the last year, that jump was seen most in Sun Belt states, including Texas, Arizona and Florida.
Even with breakneck increases in rent, however, Austin's rent prices still haven't cracked the top 10: the city's one-bedroom apartments are the 12th most expensive in the nation with an average price of $2,918. Meanwhile, its two-bedrooms fall behind Texas cities Frisco, Dallas and Plano and come out 34th on the list with a $2,302 average monthly rent.