Get connected with our daily update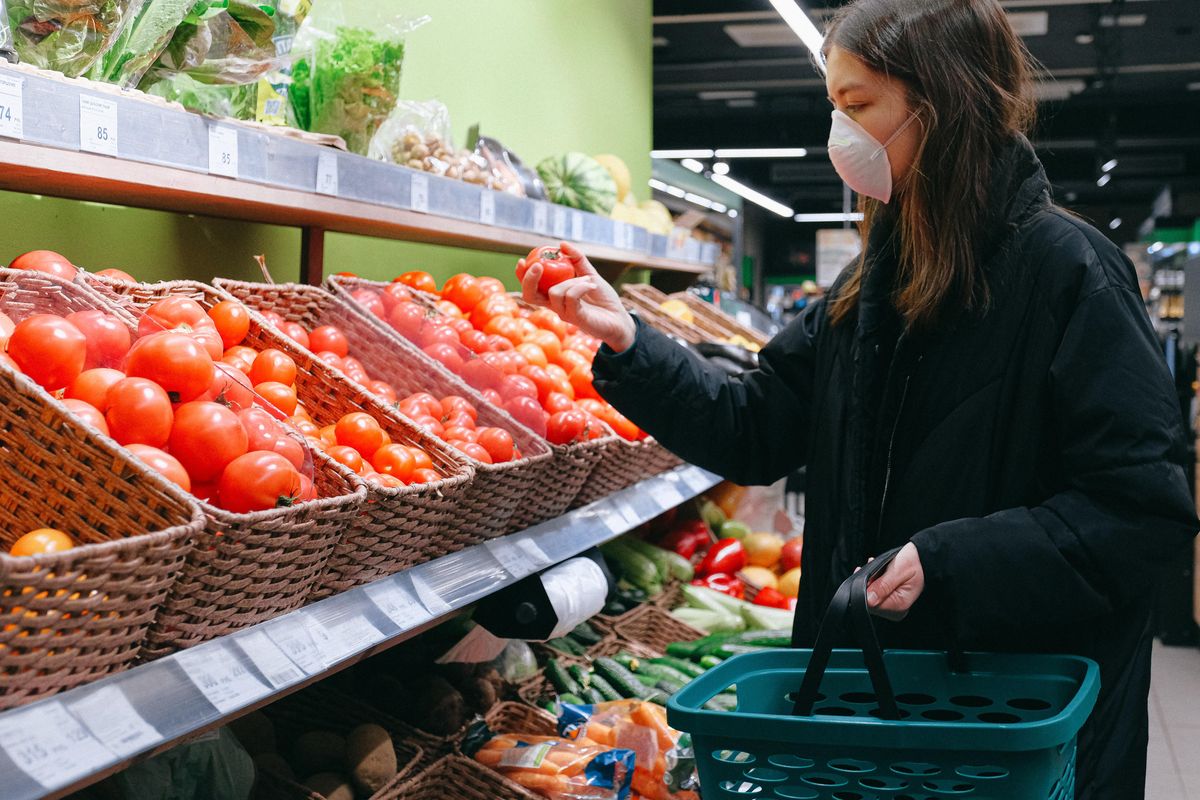 (Pexels)
Despite the good news of a COVID-19 vaccine being administered in Austin starting today, local health officials painted a grim picture of disease spread locally that they attributed to the "Thanksgiving effect"—and warned that Christmas gatherings could cause a case surge on par with El Paso.
---
During Tuesday's Travis County Commissioners meeting, Austin-Travis County Interim Health Authority Dr. Mark Escott said that if Austinites didn't start making safe decisions now, the next two or three weeks could produce an aggressive surge.
With the effects of Thanksgiving gatherings giving way, Austin's moving case average hit 339 today, a 45% increase from the beginning of the month. Escott said the Thanksgiving surge was very concerning for health authorities and a repeat around Christmas could be disastrous.
"It is a concern for us because if we see surge happening now because of Thanksgiving and we see a repeat of that activity during Christmas. We really have the risk of having an El Paso or Lubbock type of substantial and catastrophic surge," Escott said. "We really do need folks to be more cautious."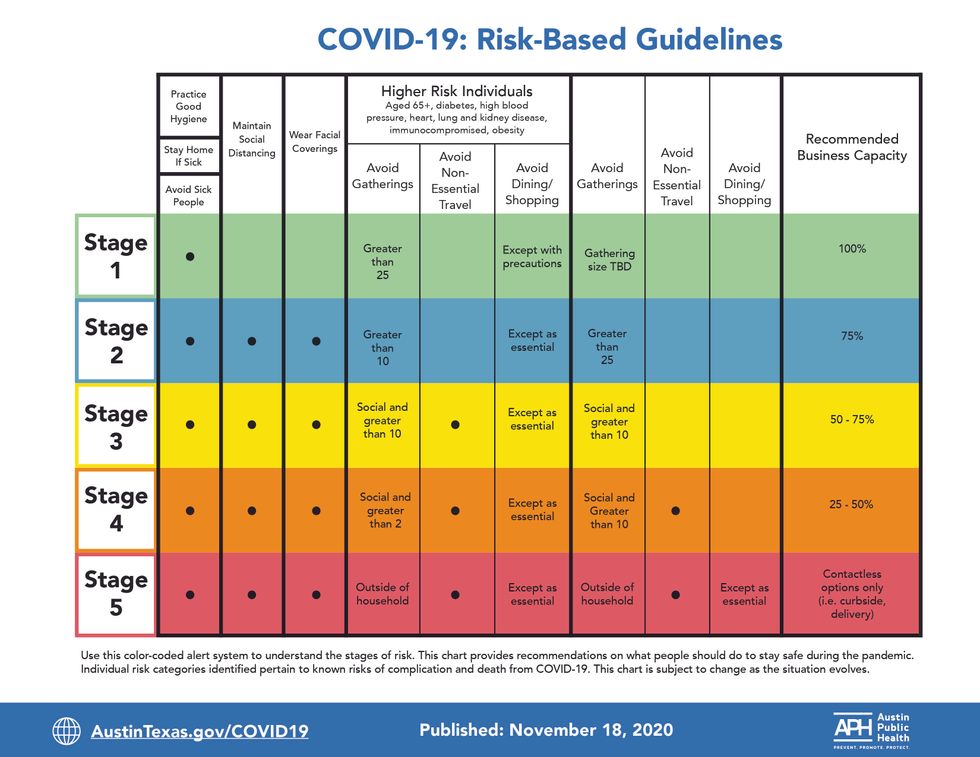 Furthermore, with cases still rising, Escott said Travis County might be heading for a Stage 5-level shutdown before the end of the year. Travis County is expected to exceed 50 daily average ICU admissions by the end of this week, the threshold for Stage 5.

"This is not a forecast of what will happen," Escott said. "This is what could happen. This is the most likely scenario if disease transmission stays the way it has been."
Though Travis County still has the lowest amount of active cases and deaths than a lot of other major counties, COVID-19 will become the third leading cause of death for 2020 by the end of the year.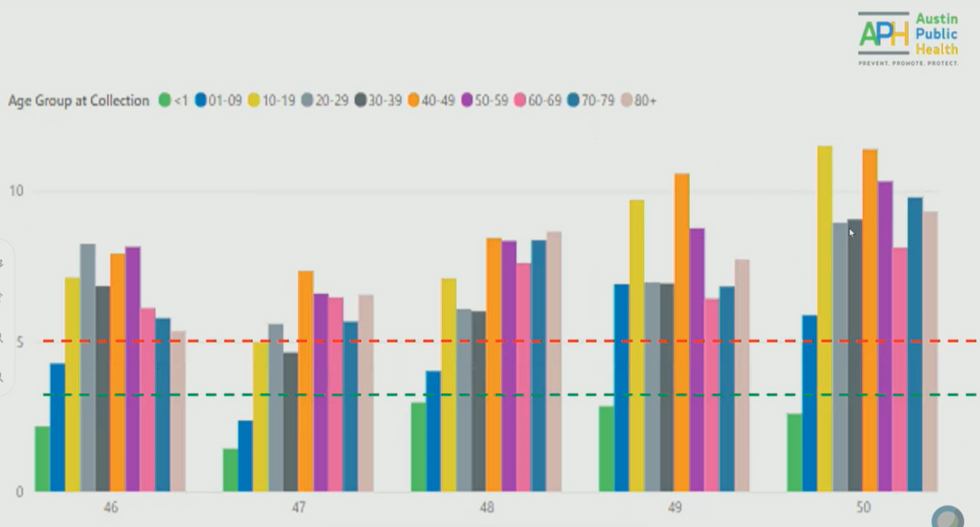 Looking at projections of age groups, every age range is higher than the threshold should be. However, Escott pointed out that even though 20-29 and 30-39 groups have seen a spike in cases, the hospitalization rates in those groups are very low.

Members of the 20-29 and 30-39 age groups are most likely to attend social gatherings and go to bars, where Escott said the risk is greatest. Escott said that is where a lot of virus transmission originates.
"This is what we were concerned would happen and it's in fact happening," Escott said. "We cannot sustain this kind of growth in cases for much longer. We certainly can't sustain this kind of impact post-Christmas."
Escott said the most efficient way to stop the spread is to return to the roots of the pandemic: staying home, avoiding social gatherings and not taking your mask off in front of anyone that you don't live with.
As of today, Austin hit a 9% positivity rate, up from 7.4% last week. Plus, Escott said with increased testing and new data coming in, they expect the number to go higher.
"I really don't know how to make the message any more clear that what we're doing now as a community is not working," Escott said. "This is going to be a memorable Christmas for folks for the wrong reasons. We are going to see unprecedented levels of cases and deaths in this community between now and the end of January if we do not take action right now."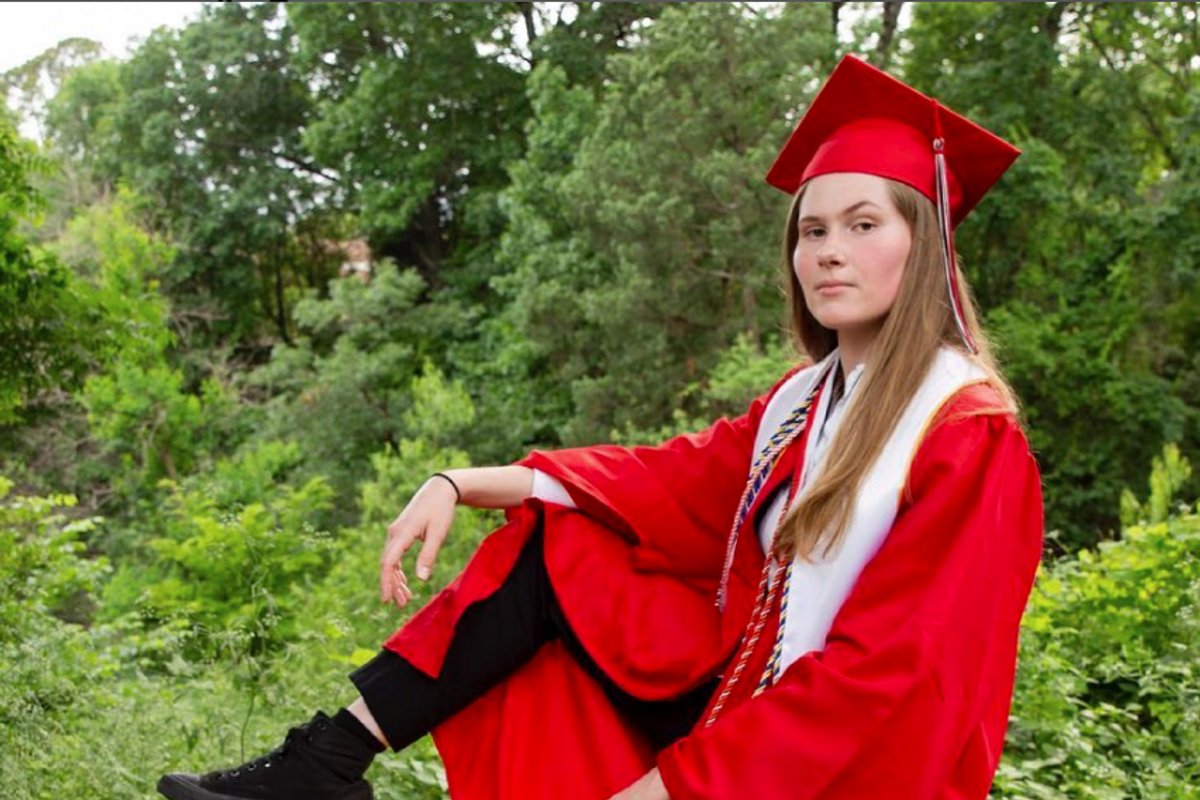 Paxton Smith's 2021 valedictory speech at Lake Highlands High School in Dallas wasn't the same speech she had previously shared with school administrators. She dropped the approved speech and made a case for women's reproductive rights after lawmakers passed the Texas "Heartbeat Bill."
Her advocacy made news on NPR, YouTubeTV and in The Guardian. Just over a year later, the "war on (women's) rights" she forewarned has come to a head as the U.S. Supreme Court voted Friday morning to overturn Roe v. Wade, ending constitutional protection for abortion access.
"It is up to the people to show up and show the courts and the politicians that we won't sit back and let this happen," Smith told Austonia Friday morning. "We will show up, we will fight back. Before, we were scared of them, now they should be scared of us."
Now a University of Texas sophomore and abortion rights activist, 19-year-old Smith said she wanted to give the same speech in the "the most public way possible" to reach "as many people as possible who don't agree that I deserve this right."
However, she says the response was "actually overwhelmingly positive" and supportive of her cause. According to a recent UT poll, 78% of Texas voters support abortion access in most cases.
The speech opened up further opportunities for activism: she advocated for reproductive rights at the International Forum on Human Rights in Geneva, interviewed with Variety magazine and spoke to tens of thousands at Austin's Bans Off Our Bodies protest at the Texas Capitol in May.
Smith also serves on the board of directors for the Women's Reproductive Rights Assistance Project, a national nonprofit organization that helps fund abortions or medication abortion—like Plan C pills—in all 50 states. Most recently, Smith has been attending protests in Washington, D.C. leading up to the ruling.
"This is land of the free. This is where you get to choose how you live your life," Smith said. "Overturning Roe v. Wade violates everything that we have come to believe about what it means to live in this country. I think a lot of people aren't willing to accept that this is a human right that is most likely just going to be gone for over half of the country within the next couple of weeks."
Bracing for the next steps, Smith gave some tips for supporters:
Find a protest to attend.

"I would say invite somebody to go to those protests with you, invite a couple of friends, invite people into the movement," Smith said.

Talk about the issue on social media—use the platform you have.

"Have these kinds of conversations where people can just talk about their fears and then find ways to go and advocate for yourself," Smith said.

Volunteer at a nonprofit near you.
"I feel like a lot of the reason things have gotten as bad as they have within the abortion rights world is that people are not making a scene, not protesting, not putting the effort into ensuring that the government doesn't take away this right," Smith said. "I want to emphasize that if you're not doing anything, don't expect the best scenario, expect the worst because that's the direction that we're going in."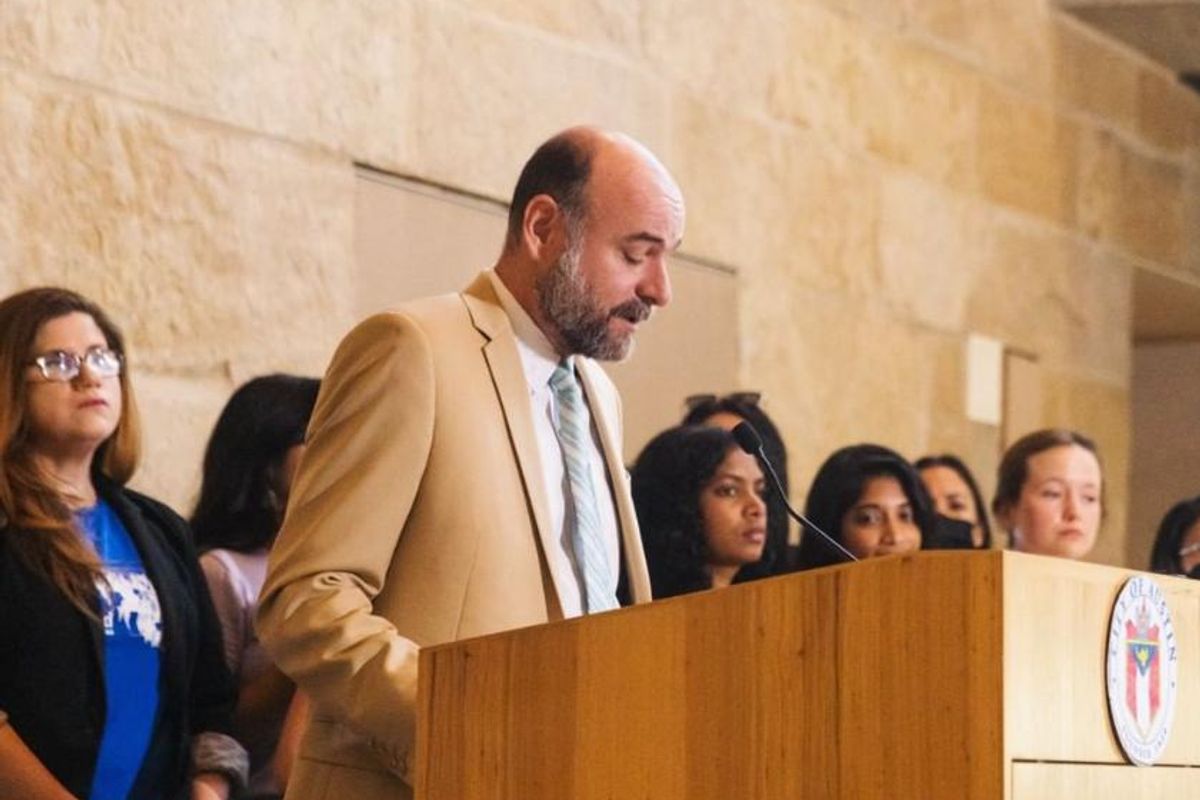 The U.S. Supreme Court overturned Roe v. Wade, the landmark ruling that guaranteed a constitutional right to an abortion, Friday morning. Moments later, Austin City Council set a special meeting for next month to pass a resolution aimed at decriminalizing abortion.
The GRACE Act, which stands for guarding the right to abortion care for everyone, is a twofold plan submitted by council member Jose "Chito" Vela. It recommends that city funds shouldn't be used to surveil, catalog, report or investigate abortions. It also recommends that police make investigating abortion their lowest priority.
Council Member Vanessa Fuentes, who co-sponsored the resolution along with council members Paige Ellis, Kathie Tovo and Mayor Steve Adler, said the importance of the GRACE Act cannot be overstated.
"By introducing this resolution during a special session, City Council is doubling down on fighting back for reproductive health," Fuentes said. "Items like the GRACE Act will promote essential healthcare while enabling individuals to exercise their bodily freedom."
The act takes an approach similar to when former council member Greg Casar moved to decriminalize the possession of small amounts of marijuana. Ultimately, state law doesn't allow city officials to order police chiefs to adopt specific enforcement policies so the resolution would be a request to Police Chief Joe Chacon. In May, Politico reported that Vela is having "ongoing conversations" with Chacon about the proposal.
Austonia contacted Attorney General Ken Paxton for comment on the GRACE Act but did not hear back by time of publication. On Friday, Paxton celebrated the overturning of Roe and announced an annual office holiday on June 24 in recognition of the high court's decision.
In a press release, Vela said the Texas state government has a history of overturning municipal protections of human rights. Thirty days after the Supreme Court's ruling, Texas will ban all abortions, with exceptions only to save the life of a pregnant patient or prevent "substantial impairment of major bodily function."
Still, Vela expressed hope for the GRACE Act's longevity. Council's special meeting on it is set for the week of July 18.
"We know this resolution is legally sound, and Austin is not alone in this fight," Vela said. "We are working with several other cities who are equally horrified by the prospect of an abortion ban and want to do everything they can to protect their residents."