Austonia AM
100% Austin news, info, and entertainment, straight to your inbox at 6 a.m. every morning.
In five minutes, you're fully informed and ready to start another great day in our city.
Get connected with our daily update
(Bob Daemmrich)
Waving American flags and chanting "stop the steal," Trump supporters gathered in front of the governor's mansion on Saturday to once more protest the results of the presidential election.
---
Estimates from local media put the rally's attendance at several hundred people, with more honking from a vehicle procession decked out in Trump campaign flags.
The event, which happened alongside a similar demonstration at the U.S. Capitol, is in response to the unproven claims of voter fraud in the election.
Just last week, hundreds poured into Austin's downtown to celebrate after the Associated Press declared Democratic candidate Joe Biden the winner. But Trump supporters also showed up, contesting Biden's win.
The Trump campaign filed lawsuits in several key states won by Biden, but they have been repeatedly ruled against or dismissed entirely in the past week. Judges in Pennsylvania on Friday threw out several lawsuits that would have tossed out nearly 9,000 mail-in ballots.
Biden received 72% of the vote in blue Travis County. He also won most of the vote in nearby Williamson and Hays counties. Trump won Texas as a whole, however, with 5.6% more of the vote than Biden as of Monday, with 99% of votes counted.
More on election results: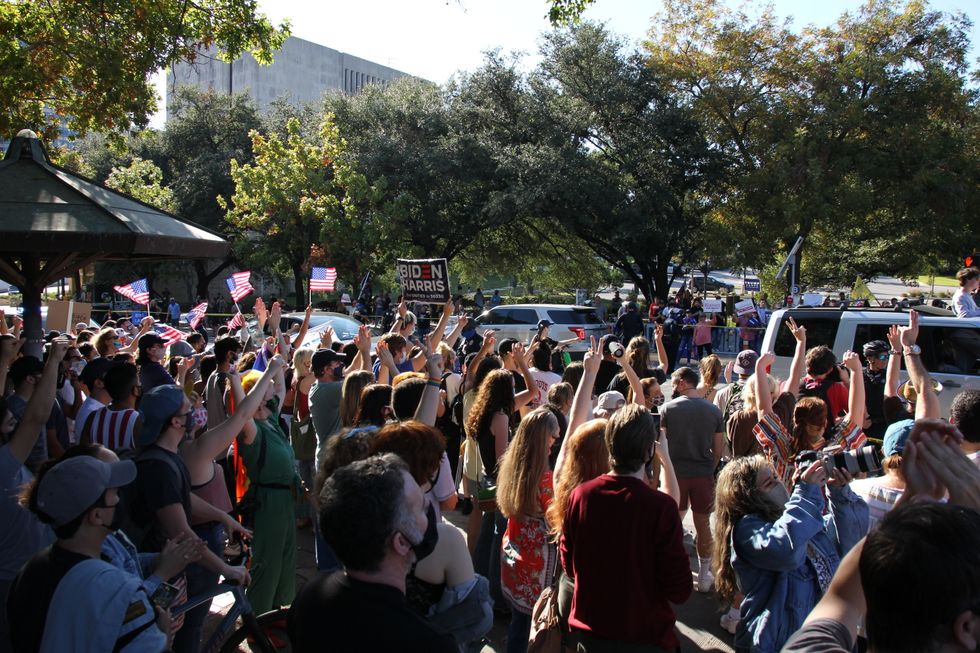 Update: Biden celebration faces off with Trump protests in downtown Austin over weekend
Nearly half of Travis County residents 16 and older are fully vaccinated, as of Friday afternoon, according to the Texas Department of State Health Services. And an even greater portion likely have immunity.
Austin-Travis County Interim Health Authority Dr. Mark Escott estimates that around 70% of local residents have some form of immunity to COVID-19, either because they have recovered from the disease or are vaccinated. This is approaching the threshold for herd immunity.
"We're starting to approach that 70% mark of combined disease and vaccination, so we may start to see some significant changes when it comes to disease trends," he told council members and county commissioners on Tuesday.
Escott arrived at this percentage by assuming that there is no overlap between those who have had COVID and those who have been vaccinated. "While there's certainly some overlap … there does not seem to be a lot of overlap between those two," he said.
Herd immunity occurs when enough people are immune to a disease that it is unlikely for someone who contracts the disease to spread it. With no one to infect, the disease dies out.

Public health experts have said herd immunity for COVID will require around 80% of the population to be immune based on its relative infectiousness.
Although natural immunity contributes to herd immunity and is partially responsible for the sharp downturn in the number of new COVID infections in recent months, vaccination is the gold standard among experts because of the increased security it offers.
Austin Mayor Steve Adler celebrated the new CDC guidance as proof of vaccines' efficacy. "Since more people will not be wearing masks, it makes it even more important to get vaccinated," he said in a statement Friday.

The U.S. Food and Drug Administration issued an emergency use authorization for Pfizer's vaccine among children 12 to 15
on Monday
, further expanding eligibility.
It's that time again! Austin FC is back in Cali to take on the second Los Angeles powerhouse, LA Galaxy, at 2:30 p.m. this Saturday. The match will be shown on Univision and will be live on Twitter, and I'll be documenting the biggest saves and plays that could make you drop your beer right here.
Follow along for a live feed of the Austin FC match.
2:05 p.m.- Austin FC lineup is released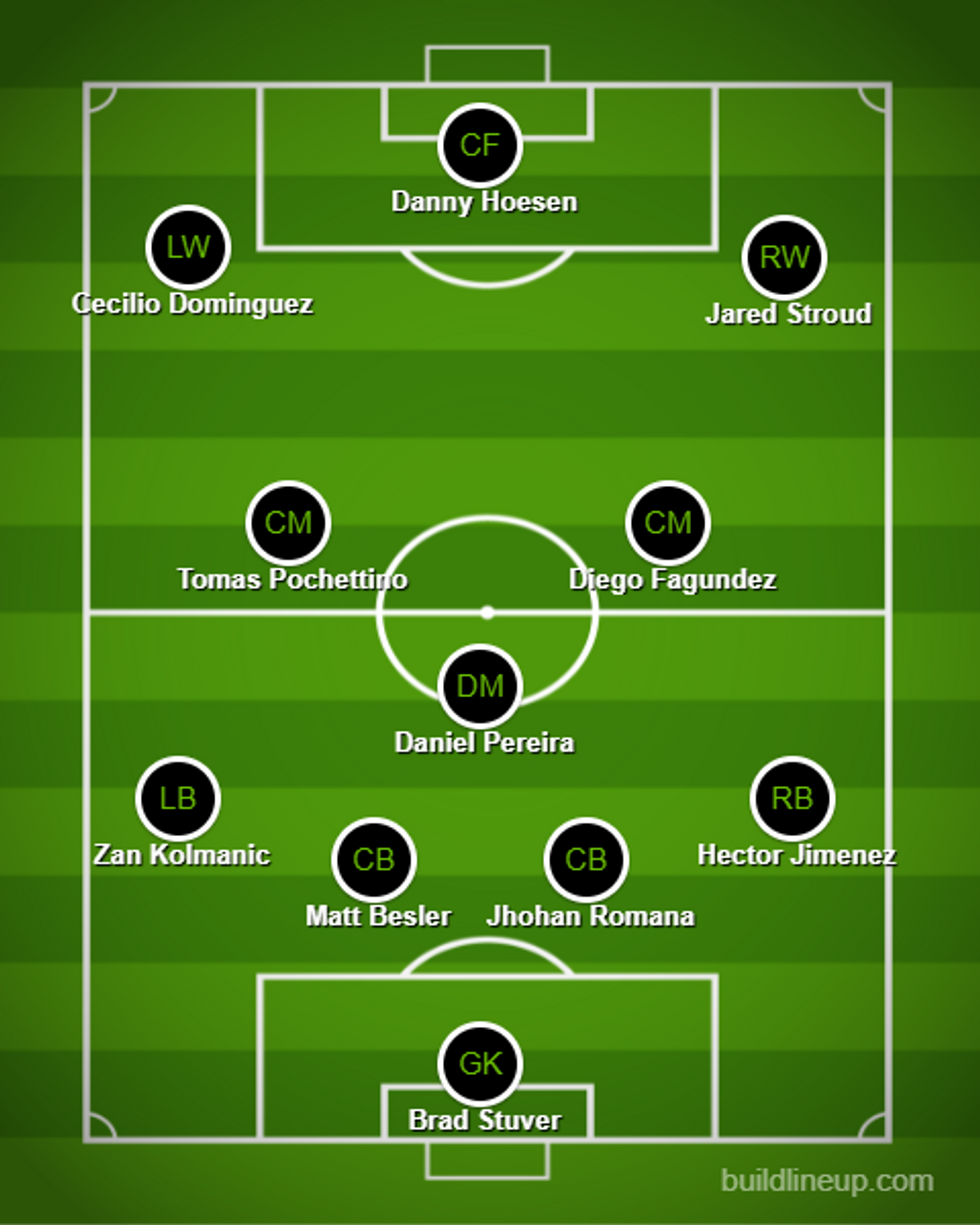 Austin FC has big lineup changes heading into the big match, but the moves were mostly expected. Captain Alex Ring is out due to a second yellow card last match, and the club put standout rookie Daniel Pereira in his stead. Danny Hoesen is back at the crown of the lineup, and there are rumors that fellow striker Jon Gallagher didn't travel with the team due to injury. He's not on the bench this week.
Finally, Hector Jimenez gets his first start with the club at right back in the stead of Nick Lima.
2:00 p.m.- Los Verdes watch party, South-side style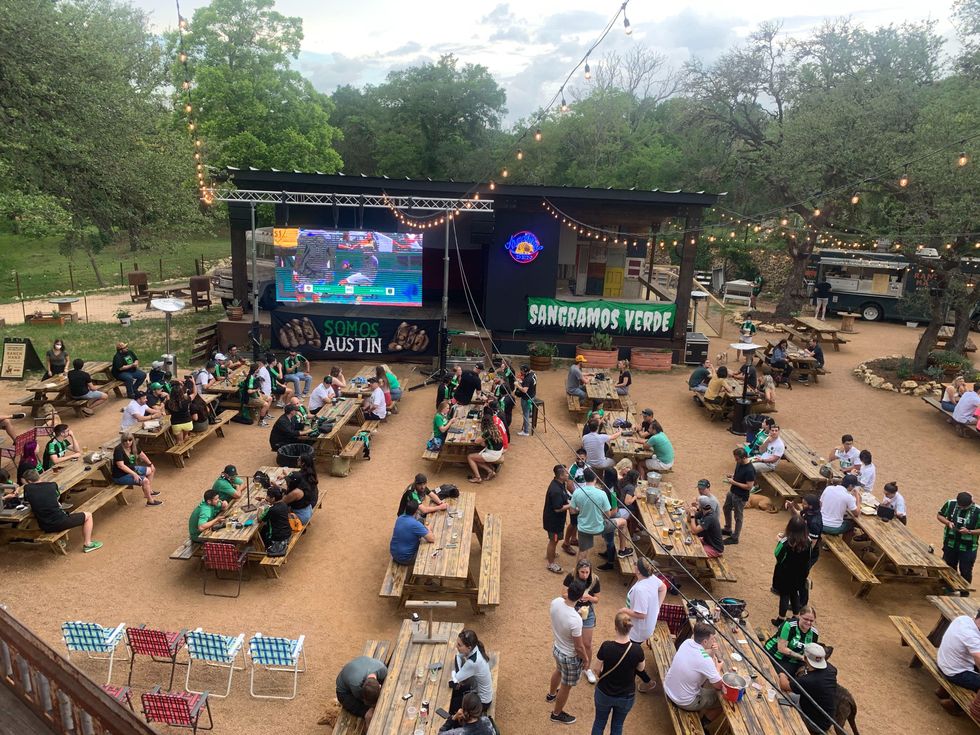 (Claire Partain/Austonia)
Hundreds of people are at the Los Verdes watch party, including myself and a celebrity appearance in La Murga, Austin FC's own fan band.
Cheers can be heard every time an Austin FC player is featured on the screen on the Univision broadcast.