Get connected with our daily update
(Christa McWhirter/Austonia)
As Congress met to certify the 2020 election votes on Wednesday, as laid out in the 12th Amendment, President Donald Trump supporters came out in droves to the Texas State Capitol.

---
Despite no evidence and the claims being shut down in over 50 cases across the country, hundreds of protesters showed up to contest the election results and, as they have since November, assert that it was "stolen."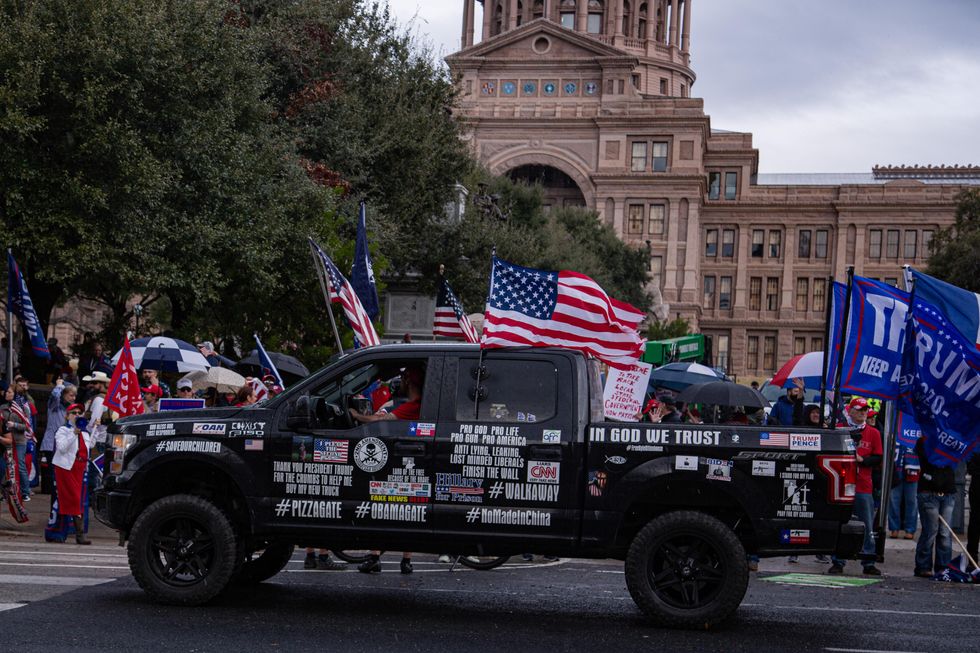 (Christa McWhirter/Austonia)
Protesters decorated their cars with Trump regalia and well-known QAnon hashtags. They drove past the Capitol honking their car horns and people cheered along 11th Street.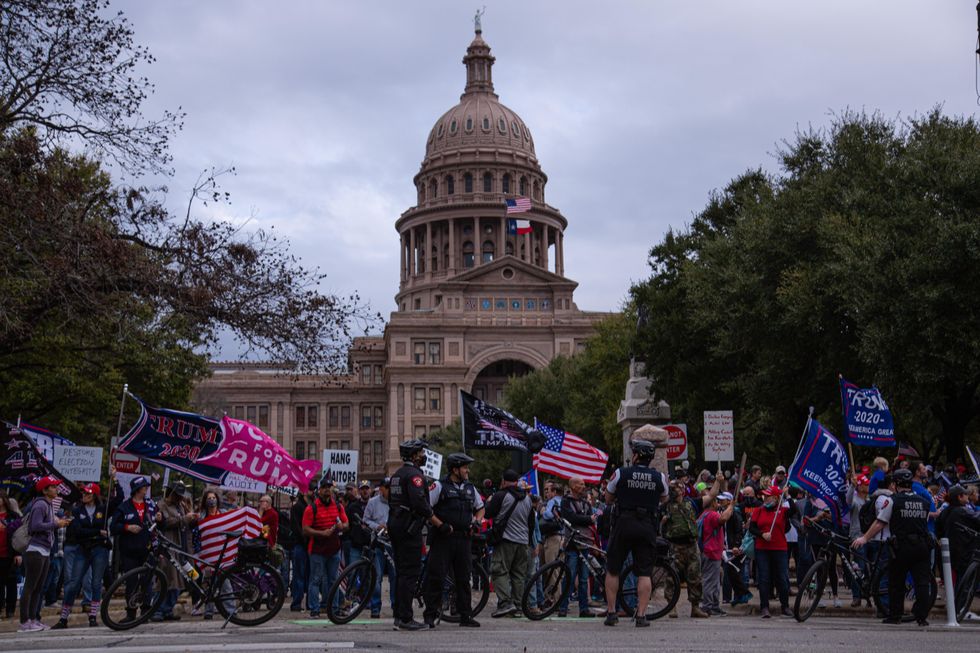 (Christa McWhirter/Austonia)
Along the street, hundreds gathered in front of the Capitol with flags, signs and some with assault rifles. Minimally-armed Austin police officers were on the scene to facilitate a peaceful protest.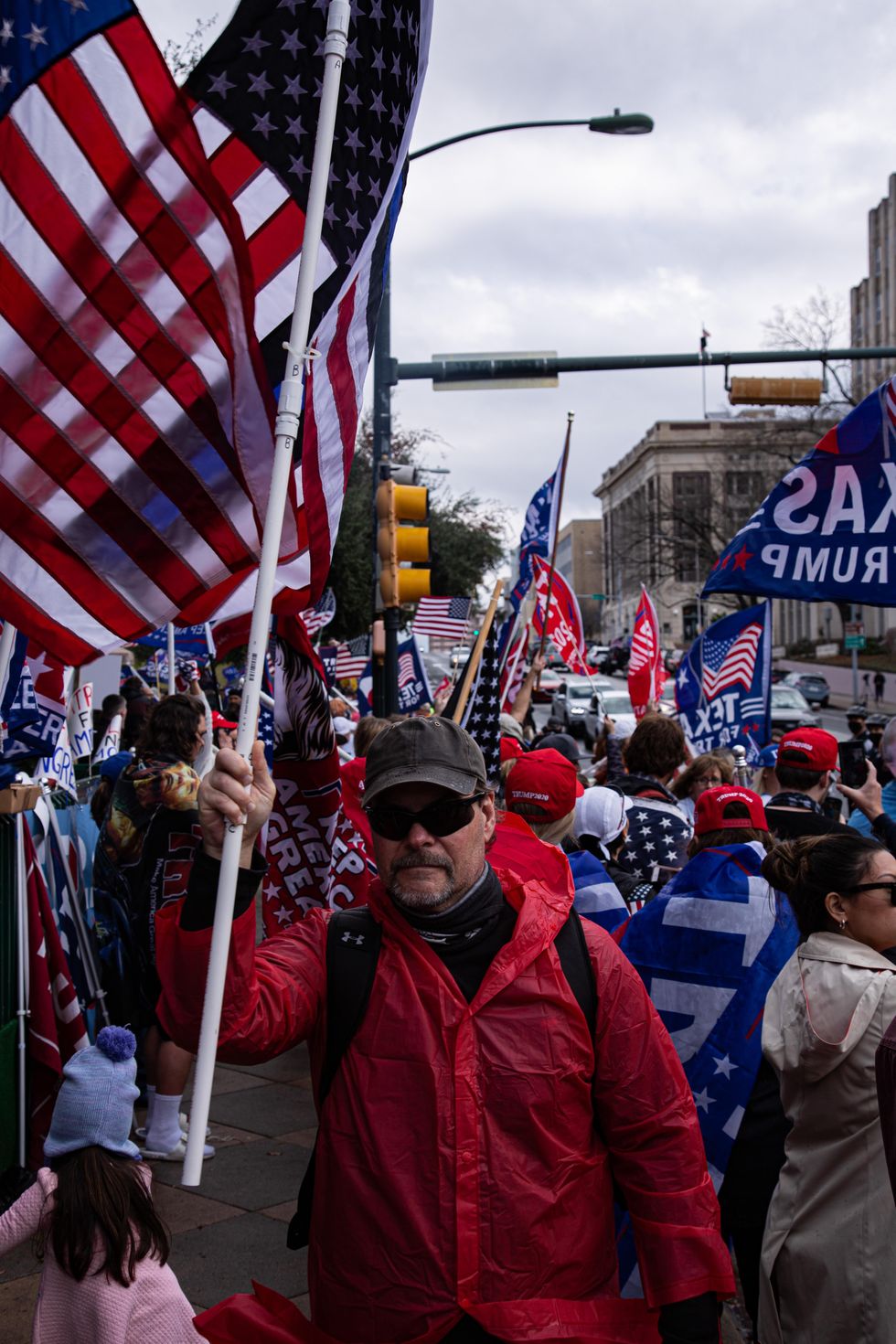 (Christa McWhirter/Austonia)
The protesters started gathering at the Capitol at noon and stayed until the evening hours. Most supporters had no masks at the event.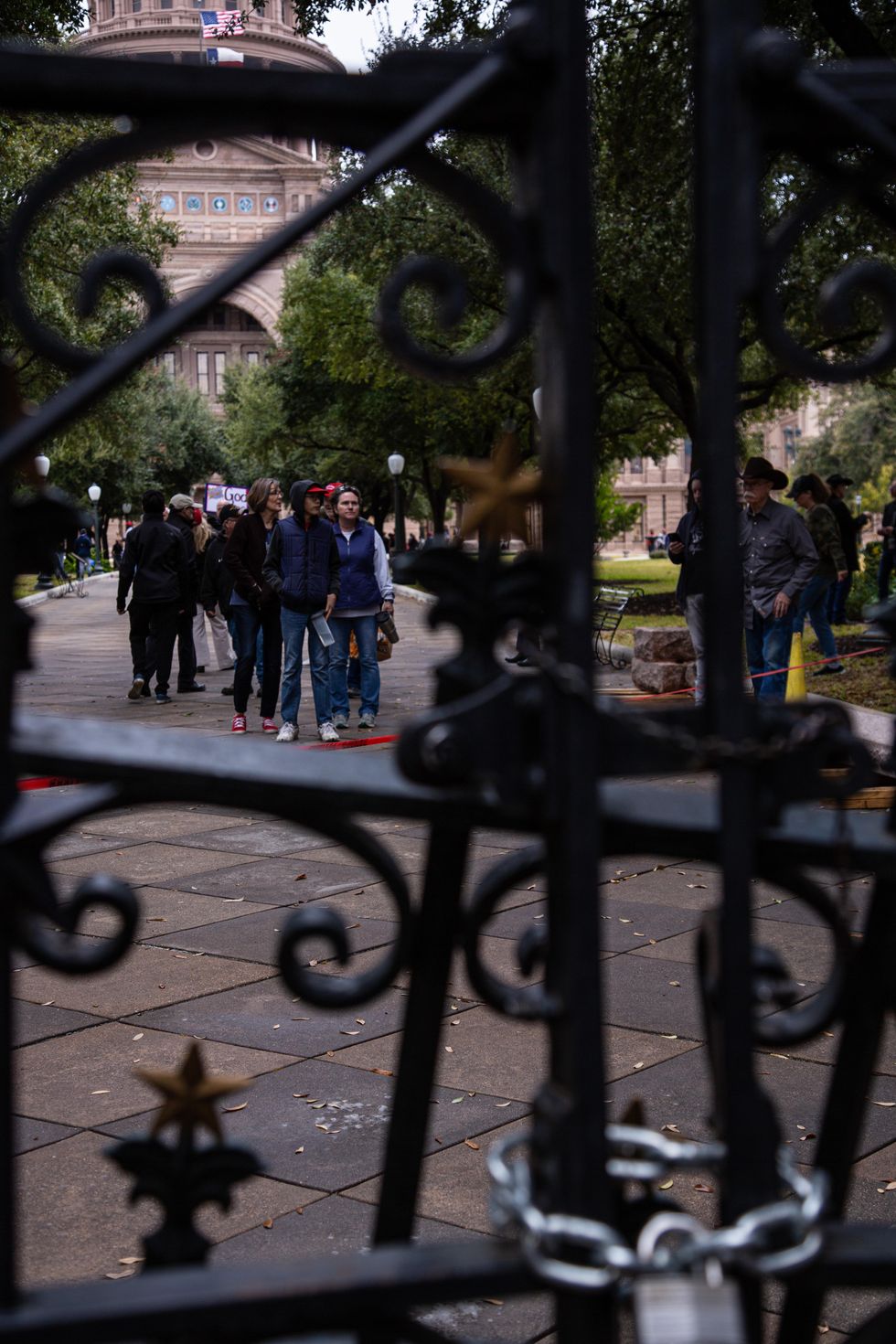 (Christa McWhirter/Austonia)
The Capitol grounds opened to the public, after months of closure, on Monday. A side gate was opened to allow Trump supporters to access the Capitol but the main gate was left with the same lock that has been there since May. As the U.S. Capitol went under lockdown, the Texas Capitol was closed mid-afternoon.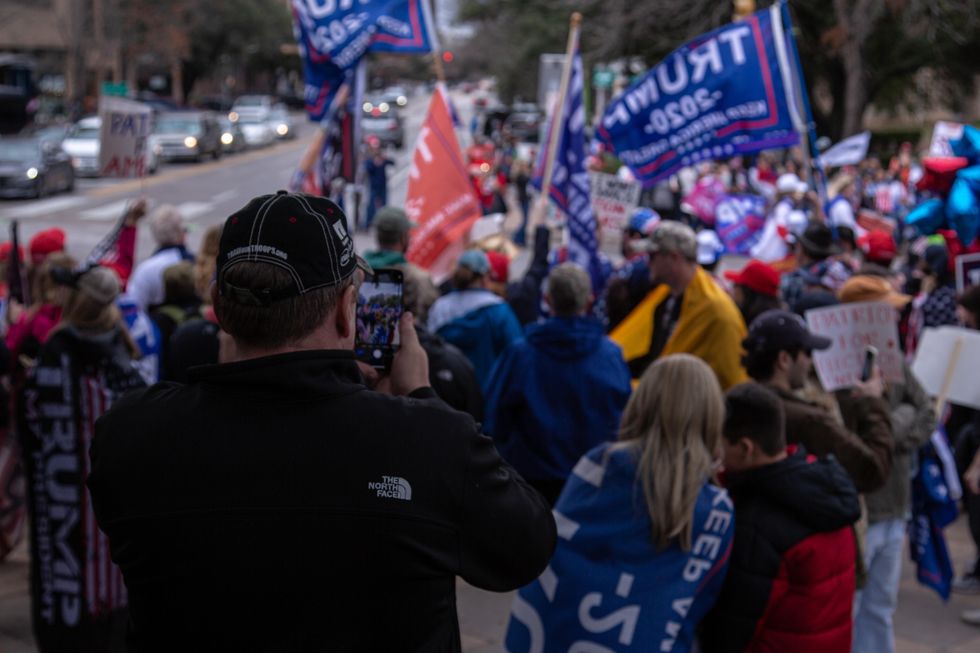 (Christa McWhirter/Austonia)
Many attendees of the rally live-streamed and recorded the sea of blue and red for their social media accounts.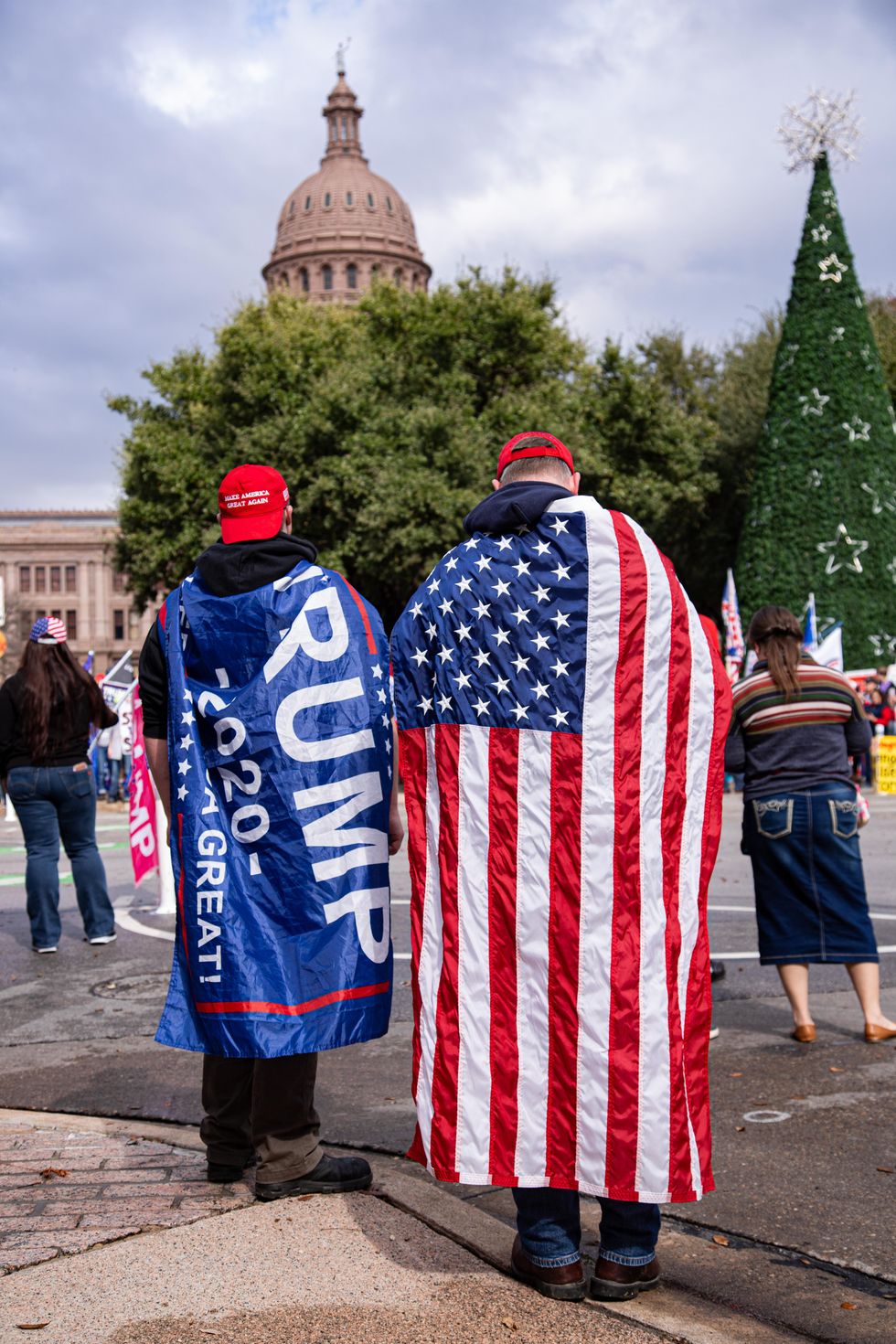 (Christa McWhirter/Austonia)
While fights occurred into the afternoon when a small number of Joe Biden supporters showed up, no one was arrested in Austin.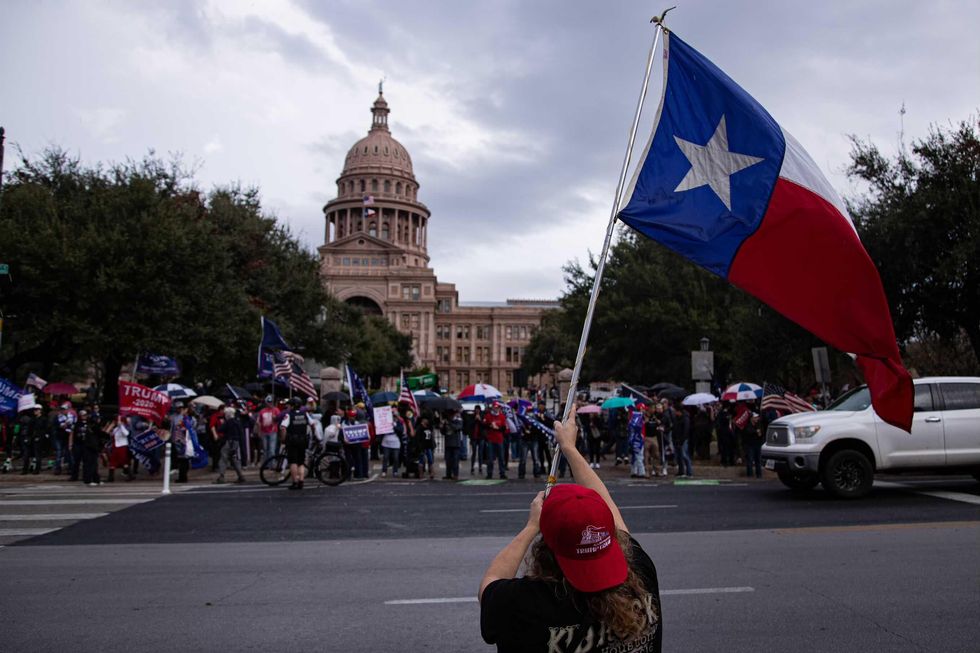 Austin Trump supporters rally at Texas Capitol as U.S. Capitol is breached
Concerning levels of cylindrospermopsin were discovered on Sept. 22 after a person got sick and samples were sent to get tested on Sept. 9. Signs will be posted at access points to Sculpture Falls that people and their pets should not injest or swim in the water.
Unlike the harmful algae making dogs sick in parts of Lake Travis and Lady Bird Lake in past summers, these toxins are found in the water, the city says. Barton Creek visitors are asked to avoid stagnant water especially.
The toxins also result in different health effects than the harmful algae in Lady Bird Lake, including liver and kidney damage. If exposed, people can feel:
Fever
Headache
Vomiting
Bloody diarrhea
If exposed, people should seek medical attention and report it to 311.
TinyFest Texas 2021
When: 10 a.m. Saturday – 5 p.m. Sunday
Where: Jourdan-Bachman Pioneer Farms, 10621 Pioneer Farms Drive
What: Tour tiny houses, van converstions, shipping container homes and more at this year's TinyFest. Grab tickets here for a weekend of speakers, workshops and panel discussions plus live music, food and more!

Fierce Whiskers Grand Opening
When: 12 p.m. Saturday
Where: Fierce Whiskers, 5333 Fleming Court
What: Fan of whiskey? Come along to the free grand opening of Fierce Whiskers Distillery's new tasting room. Enjoy bites from a food truck, oysters, musical performances and a raffle.

Austin Summer Carnival
When: 6 p.m. Saturday – 2 a.m. Sunday
Where: The Venue ATX, 516 East 6th St.
What: Don your dancing outfit for this carnival that celebrates the African heritage with Brazilian, Latin and Caribbean rhythms in Austin. Snag your tickets here.

Beginner's Succulent Arrangement and Planting
When: 3 p.m. – 4 p.m. Sunday
Where: Succulent Native, 5501 North Lamar Blvd.
What: Calling all first-time planters: Get your hands dirty and learn about succulent and cactus arrangement and care. No tools required! Grab your tickets here.